International study concludes reading literacy on the rise
Reading literacy is on the rise internationally – in 2016, 96 percent of fourth graders from over 60 education systems achieved above the Progress in International Reading Literacy Study (PIRLS) 2016 low international benchmark. This is one of the key findings of a report released today by the International Association for Evaluation of Educational Achievement (IEA) at UNESCO Headquarters in Paris.
To show how large-scale assessments, such as PIRLS, can contribute to achieving the education goal of the United Nations Sustainable Development Agenda, UNESCO and IEA have also released a joint booklet "Measuring SDG 4: how PIRLS can help".
Conducted by IEA, PIRLS provides internationally comparative data and trends in the reading achievement of fourth graders from more than 60 education systems. In 2016, the scope of PIRLS was extended to include ePIRLS – an innovative assessment of online reading. The ePIRLS assessment concluded that good readers have an advantage in digital literacy skills, with 50% of students deemed good to excellent readers reaching the PIRLS high international benchmark.
An early start in reading literacy has lasting benefits, with students who had attended pre-primary school for three years or more reporting higher average scores. Supportive home environments, where parents often engage their children in early literacy activities, are also associated with higher achievement scores.
In 2016, female students outperformed their male counterparts in 48 countries and dependent territories by an average of 19 points. Such disaggregated data can inform progress toward Education 2030 target 4.5, which calls to "leave no one behind".
Finally, the report indicated that safe and well-resourced learning environments with qualified teachers are associated with higher achievement scores. PIRLS 2016 identified a positive trend in school safety, with teachers from 16 countries and dependent territories reporting that schools have become safer and more orderly since 2011.
The UNESCO-IEA booklet also launched as part of today's international PIRLS 2016 release, provides some examples to demonstrate how the achievement and background data collected by PIRLS can help inform national policies in education and learning, and measure progress toward Sustainable Development Goal (SDG) 4 targets in Education.
SDG4 targets analysed in the booklet include target 4.1 on primary education, 4.2 on early childhood development, 4.4 on skills for work, 4.5 on gender equality and inclusion, 4.a on effective learning environments and 4.c on teachers.
Unlocking the Triple Returns from Social, Tech and Green Jobs
New insights and initiatives at the World Economic Forum's Annual Meeting 2022 seek to launch a jobs recovery to strengthen resilience and dynamism in economies, businesses and societies in the midst of a turbulent outlook.

Investing in education, health and care jobs can yield a triple dividend – boosting economic activity, expanding employment opportunities and generating social mobility. New modelling of the United States economy suggests that investing $1 in social jobs would yield a $2.3 return. The model estimates that $1.3 trillion in the social jobs of tomorrow could unlock $3.1 trillion in GDP returns and create 11 million jobs by 2030.

These jobs include 4.2 million teaching jobs, 1.8 million jobs for personal care and service workers, and 900,000 jobs in healthcare. These are the key findings of the World Economic Forum's new report Jobs of Tomorrow: The Triple Returns of Social Jobs in the Economic Recovery, published at the World Economic Forum Annual Meeting 2022 today.

Developed in collaboration with Accenture, the report finds that the associated increases in productivity, increased GDP and tighter labour markets will lead to a parallel increase in real wages. Aided by technology and better skills, the jobs of tomorrow have the potential to lift living standards globally. After more than two years of turmoil in the global economy and a continued uncertain outlook, leaders need to support workers in pivoting towards a future which works for everyone. Higher wage, higher-quality, future-ready jobs are possible and benefit companies, workers and economies alike.
Good Work in the New Economy

As many employers and workers seek a "new normal" after the disruptions of the past few years, there is an opportunity to develop a new vision for the future of work, one that is ready for the new economy and society. Five key issues have emerged that need to be addressed to ensure better work for workers and employers alike: volatility in wages and the cost of living; divergence on the demand for flexibility; silent pandemic in well-being; an erosion of diversity, equity and inclusion gains; and the need for a reskilling revolution.

The Good Work Framework, a second report released at the Annual Meeting, drawing from the views of employers, unions and experts and developed in collaboration with Mercer, proposes enhancing job quality through five objectives and associated goals: promote fair pay and social justice; provide flexibility and protection; deliver on health and well-being; drive diversity, equity and inclusion; and foster employability and learning culture.

The Jobs Consortium

To support this broad agenda and to mobilize the required investments globally, the first meeting of the Jobs Consortium was held at the World Economic Forum's Annual Meeting in Davos. The initiative comprises CEOs and ministers championing productive employment, growth in the jobs of tomorrow, new standards in the workplace and better wages for all.

Underpinning the Jobs Consortium is a shared understanding of the need to expand opportunity and quality in the jobs of tomorrow, with a particular focus on social, green and tech jobs as the high-growth, job-creating sectors of the future. The initiative is supported by insight products, action frameworks and a collaboration platform, which develop expert knowledge to drive tangible change, and will work closely with initiatives on developing skills for the global workforce.

Refugee Employment and Employability

Refugees are a particularly vulnerable group, often excluded from the labour markets of host economies. Over 6 million refugees have left Ukraine since February 2022, adding to the estimated 31 million people worldwide who have been forcibly displaced across borders.

As businesses mobilize to assist refugees with integration into host communities and workforces, the World Economic Forum's Chief Human Resources Officers community, drawn from over 140 organizations, has launched a Refugee Employment and Employability Initiative. The initiative will pilot its work with supporting learning and job opportunities for Ukrainian refugees in Europe in its first phase and draw best practices to build a methodology for supporting system-wide global support from employers for refugees.

"Our ambition is to lead with action and we know that refugees bring a broad set of skills, experience and perspectives that benefit societies and businesses. Helping people find work isn't just a humanitarian effort, it's also good for business," said Jesper Brodin, CEO of Ingka Group.
Boosting brain function in later life through singing
Ask anyone in a choir why they enjoy it, and they will tell you about the euphoric effects singing has on their mental health. A team of neuroscientists and clinical psychologists based at the University of Helsinki (Finland) believe these benefits could extend to improving brain function and treating aphasia.
Professor Teppo Särkämö is studying how ageing affects the way singing is processed by the brain, which could have important therapeutic applications. 'We know a lot about speech processing, but not much about singing. We're exploring how different singing related functions might be preserved in many neurological diseases,' he explained.
For people with aphasia, a condition which severely impairs communication and is commonly caused by stroke, communication can be almost impossible as they struggle to sound out the right words. Yet, through a technique known as 'melodic intonation therapy' – whereby people are asked to sing an everyday sentence instead of speaking it – quite incredibly they often find a voice.
Coordinator of the PREMUS project, Prof Särkämö and his team are using similar methods, scaling-up the approach through specially-run 'senior choirs' that involve aphasic patients and their families. The scientists are exploring how singing could play an important rehabilitative role for cases of aphasia and might prevent cognitive decline too.
Hitting the right notes
The PREMUS study is coordinated with a local aphasia organisation in Helsinki and involves around 25 people per choir, both aphasia patients and their family caregivers. Results of the trial show encouraging results.
'Ultimately, the aim through our work with persons with aphasia is to use singing as a tool to train speech production and eventually enable them to communicate without singing. But through the choirs we are beginning to see how this approach is translating to people's daily life as an important communication tool,' said Särkämö.
Alongside an aphasia choir, the team has also carried out extensive fMRI brain scans of young, middle aged and older adults who participate in choirs to understand why singing is so important at different life stages. Their results indicate that as we age, the brain networks involved in singing undergo fewer changes than those that process speech, suggesting that singing is more widespread in the brain and more resilient to ageing.
Their studies also suggest that being actively engaged in singing, as opposed to listening to choral music for example, is crucial. 'When you're singing, you are engaging in the frontal and parietal systems in the brain where you regulate your own behaviour, and you use more of your motor and cognitive resources in terms of vocal control and executive functions,' said Särkämö.

Early results from a longitudinal study, which compared neurocognitive functioning between members of senior choirs and healthy older adults (who do not sing) showed the positive effects of singing on cognitive and auditory functioning and the importance of the social interaction it brings, which may help delay the onset of dementia.
Choir members performed better in neuropsychological tests, reported fewer cognitive difficulties, and had higher social integration. Electroencephalogram measurements of the same groups suggest that the choir singers had more advanced higher-level auditory processing abilities, especially for combining pitch and location information in frontotemporal brain regions, something Särkämö attributes to the complexity of the sound environment in choir singing.
The next step will be to replicate and expand this work with senior choirs for patients diagnosed with Alzheimer's and to develop a large-scale clinical trial to test the effect. The challenge, however, is likely to be different with Alzheimer's: whereas patients may remember songs from their past, Särkämö is unsure to what extent they can learn and retain new lyrics.
He is both optimistic and realistic about this work. 'This is all about trying to stimulate the remaining networks in the brain. We believe singing could help to regain some of those functions, but of course with Alzheimer's it's a brutal, progressive disorder so it's a matter of buying more time and trying to slow down the pattern of decline happening already.'
Same song sheet
Someone else firmly focused on responding to the challenges of an ageing population is Christian A. Drevon, Professor of medicine at the University of Oslo (Norway). Drevon is a specialist in biomarkers and is now using his expertise to understand the different factors affecting neurocognitive function in the EU-funded Lifebrain project.
'Most studies about Alzheimer's are cross-sectional where you take a group of people, look at a certain time and associate certain things with those who have the disease and those who don't,' he explained. 'However, this is often not causal; you can't tell if it's the reason for the disease or if it's just a consequence of it.'
To really understand what's happening with Alzheimer's and dementia, data are needed for individuals spanning periods both when they are healthy and when they are not, to tease apart what has gone wrong. Unpicking this question is the primary aim of Lifebrain, coordinated by psychologists Professors Kristine Walhovd and Anders Fjell.
By pooling pre-existing MRI brain scan data from people right across Europe, the Lifebrain project has analysed the significance of a range of different factors on cognition when we age and how this might vary between individuals.
To analyse over 40 000 brain scans from more than 5 000 people aged 1880 across seven countries, the first challenge was to harmonise the data. Do MRI scans in Sweden and Spain produce the same results? To ensure they do, Lifebrain sent eight participants around Europe to be scanned and to adjust equipment accordingly.
All psychological tests (including cognitive tests) and other collected data (body weight; demographic; genetic; and lifestyle data, including sleep and diet) were harmonised.
Next, the team linked MRI data with additional databases which uncovered new insights about how where you live and what access you have to green space might help lower dementia risk. Conversely, it also helped to reveal how education and sleep may be less important for future risk of dementia than previously assumed.
'Lots of studies have claimed education is really important for reducing the risk of dementia. But if you follow people longitudinally through life there's actually no association,' said Drevon. 'That doesn't mean education isn't important; it means it's probably not true that education will prevent you from developing dementia. We have to search for other factors of importance.'
Given the expense of MRIs, Drevon suggests tiny blood samples (dried blood spots) could be taken by finger-prick without professional support to provide individual insights in the future. Analysed in an advanced laboratory like Vitas Ltd – Lifebrain partner – this could be a game-changer in providing tailored, online advice about individual risks.
'If you really want to improve lifestyle, you probably have to personalise it. You have to measure several factors on an individual level across the life course,' he said. 'Our best chance of fighting cognitive decline and dementia will come from early preventative measures using this lifespan data approach.'
Work out songs
In time Prof Drevon hopes these personalised insights could help delay or potentially eradicate certain aspects of dementia. In the meantime, what about singing to stave off cognitive decline as proposed by Särkämö through the PREMUS project? Does he agree singing could be an important preventative step?
'Well, the brain is like a muscle. If you train it, you make it fit, and if you use your brain for singing, it's complicated, there are a lot of processes, it's about remembering. Of course, there are other ways of training the brain, but singing is a very good example of how you can help to improve brain function.'
The research in this article was funded by the EU. This article was originally published in Horizon, the EU Research and Innovation Magazine. 
Olaf Scholz Calls for Accelerated Energy Transition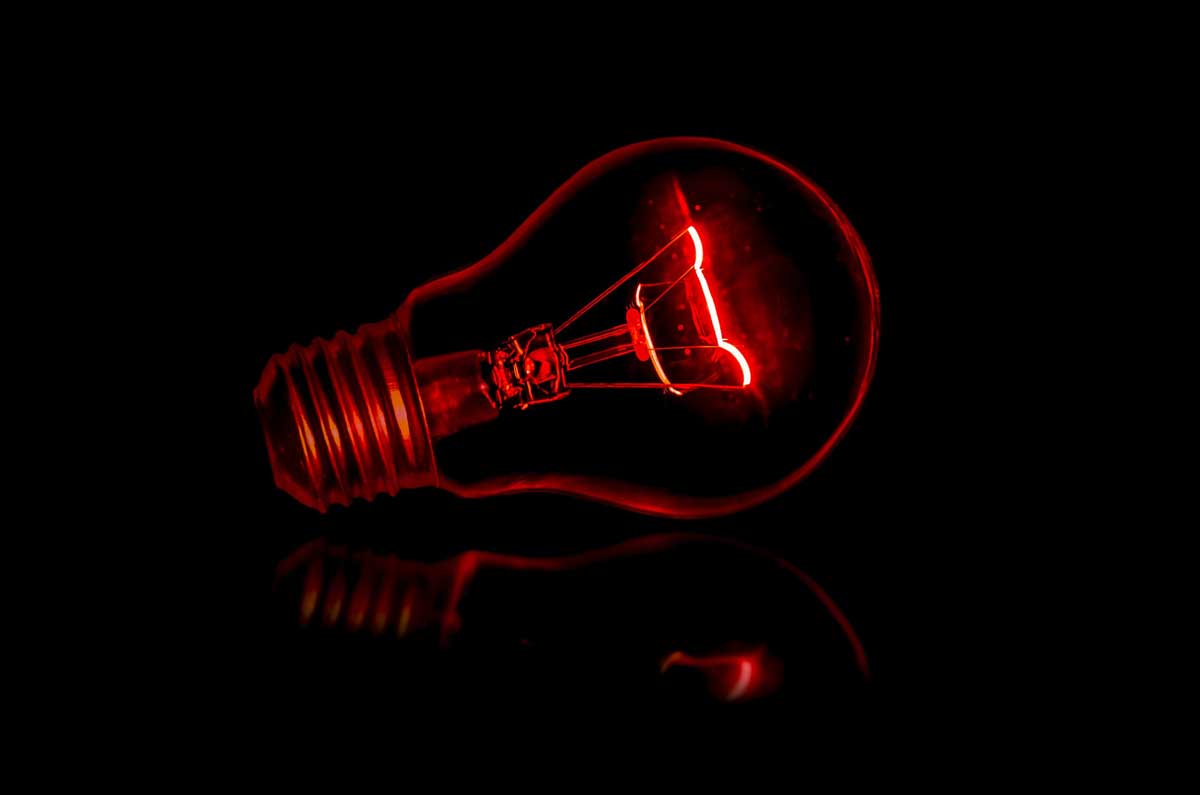 In a special address delivered on the closing day of the World Economic Forum Annual Meeting, German Chancellor Olaf Scholz delivered a scathing indictment of the Russian war against Ukraine and called for an accelerated drive towards a clean energy future.
"A major nuclear power is behaving as if it had the right to redraw borders," Scholz said. "Putin wants a return to a world order in which strength dictates what is right; in which freedom, sovereignty and self-determination are simply not for everyone. That is imperialism. That is an attempt to blast us back to a time when war was a common instrument of politics, when our continent and the world were without a stable peaceful order."
Scholz noted that Russia's invasion has produced an unprecedented closing of ranks among Western nations. "Putin underestimated the unity and vigour with which the G7, NATO and the EU would respond to his aggression," he said. "Working together, we have imposed sanctions that are tougher and further-reaching than any previously imposed on a country of Russia's size."
The chancellor urged leaders to accelerate the energy transition. "Now we have even more cause to move away from fossil fuels than before," he said. "Ultimately, our goal of achieving carbon neutrality by 2045 has been given an additional boost by Putin's war."
He pointed to German plans to phase out imports of Russian oil by the end of 2022, adding: "We are also working flat out to end our reliance on Russian gas." Germany plans to nearly triple its rate of emissions reductions by 2030 and increase renewables' contribution to the country's energy mix to 80%, by the end of this decade.
On China, Scholz said: "China is a global player – once again, we should add, because historically speaking, that was consistently the case throughout long periods of world history." He went on: "But just as that does not mean we need to isolate China, neither does it give rise to the claim of Chinese hegemony in Asia and beyond. Particularly since we are seeing new and ambitious powers emerging in Asia, Africa and Latin America."
Scholz also emphasized the need for the developed nations of the Global North to expand ties to the democracies of the Global South. "For too long we have practically equated 'democracy' with 'the West' in the classical sense," he said. "Yet it was actually this Western world that denied the South its rights and its freedom in a most undemocratic manner until well into the last century. I am speaking of colonialism."
While recognizing the need to diversify supply chains and end dependence on Russian oil and gas, Scholz listed the many benefits that globalization yielded over the past several decades. "Deglobalization is not the right way to go," he said. "It will not work. Contrary to everything that populists grandly proclaim, it is the enterprises, employees and consumers in our countries who pay the price of customs duties and trade barriers. Those people are already bearing the brunt of soaring prices."
Scholz called for "a sustainable, resilient globalization that uses natural resources sparingly and, above all, takes the needs of future generations into account".