New Policy Approach Needed for East Asia and Pacific to Achieve Inclusive Growth
The countries of developing East Asia and Pacific – among the most successful in the world in reducing poverty and improving living standards – need to adopt a new thinking if they are to achieve inclusive growth going forward.
Growth that is inclusive – one that reduces poverty while providing upward mobility and economic security for all – will require countries to go beyond its successful "growth with equity" model, reports Riding the Wave: An East Asian Miracle for the 21st Century. Prospects for upward mobility are seen as increasingly elusive, reflecting a sense that income and wealth are becoming more concentrated while access to basic social services remains limited and often of poor quality. Achieving economic security for all is more difficult, particularly as the region faces newer challenges: rapid aging, less certain growth prospects, and greater urbanization.
Inequality is a growing concern to citizens across the region. Over 90 percent in China and over half in the Philippines think that income differences in their countries are too large. In Indonesia, almost 90 percent of the population thinks it is urgent to address inequality, while eight in ten urban residents of Vietnam worry about disparities in living standards.
"It's a historic achievement that nearly a billion people in East Asia moved out of extreme poverty in just one generation," said Victoria Kwakwa, World Bank Vice President for East Asia and the Pacific. "But for the region to sustain inclusive growth, countries will need to address the challenges of fully eliminating extreme poverty, enhancing the prospects for economic mobility, and assuring economic security for all."
The region has transformed from being comprised of mostly poor countries in the 1980s to a group of middle-income countries made up of varying economic classes. By 2015, almost two-thirds of the region's population were either economically secure or middle class – up from 20 percent in 2002.
The share of the extreme and moderate poor has fallen dramatically, from almost half the population in 2002 to less than an eighth in 2015. But the percentage of individuals vulnerable to falling back into poverty – those who live with US$3.10 to US$5.50 a day – has remained constant between 2002 and 2015, at about a quarter of the population.
Policies for inclusive growth need to recognize and address the varying constraints faced by different economic classes. Policies for the remaining extreme poor need to ease their barriers accessing economic opportunities, as well as sustain broad-based growth, so as to help them move up the income ladder. Access to services such as healthcare and infrastructure, as well as mechanisms to manage risks, will need to be improved to help the economically vulnerable. The priority for the economically secure and the middle class is to improve the provision and quality of public services, such as housing, water and sanitation.
Three pillars can underpin the policy agenda. The first – fostering economic mobility – requires closing gaps in access to jobs and services, improving the quality of jobs, and promoting financial inclusion. The second pillar — providing greater economic security — includes bolstering social assistance systems, expanding social insurance, and increasing resilience to shocks. Strengthening institutions is the third pillar, and includes progressive taxation policies to raise resources and improvements in the effectiveness of inclusive spending programs. Better management of rapid aging and urbanization as well as enhancing competition will also help.
"The policy agenda for inclusive growth can constitute a new social contract for governments across the region," said Sudhir Shetty, World Bank Chief Economist for the East Asia and Pacific region. "Its elements would address the needs of each economic class while remaining fiscally responsible and raising revenues in an efficient and equitable manner."
The report uses a five-part grouping of countries and recommends tailored policies for each. Malaysia, and Thailand – 'Progressive Prosperity' countries that have largely eliminated extreme poverty and fostered a large middle class – can prioritize meeting the growing aspirations of the middle classes while mobilizing and using resources to address remaining disparities. China and Vietnam – 'Out-of-poverty-into-prosperity' countries with large swaths of their populations now economically secure or middle class – should also address the aspirations of their middle classes as well as the needs of their vulnerable populations, while also preparing for rapid aging.
Indonesia, the Philippines, and Cambodia, are described as 'Out-of-extreme-poverty' countries which have low levels of extreme poverty but also still small middle classes; they can prioritize improving economic mobility and integrating social protection programs. 'Lagging progress' countries such as Lao PDR and Papua New Guinea, with still high levels of extreme poverty, can strive to reduce poverty more quickly by investing in basic education and promoting financial inclusion while also strengthening social assistance and resilience. The Pacific Island countries are distinct and will need to focus their policies on exploiting existing economic opportunities such as tourism and fishing, leveraging labor migration opportunities, and investing in disaster mitigation and prevention.
Developing East Asia has led the world in showing how rapid and broadly shared growth can lift millions out of poverty. With these policies, countries across the region can effectively confront the new challenges they now face and achieve inclusive growth.
Curbing Corruption in the Midst of a Pandemic is More Important Than Ever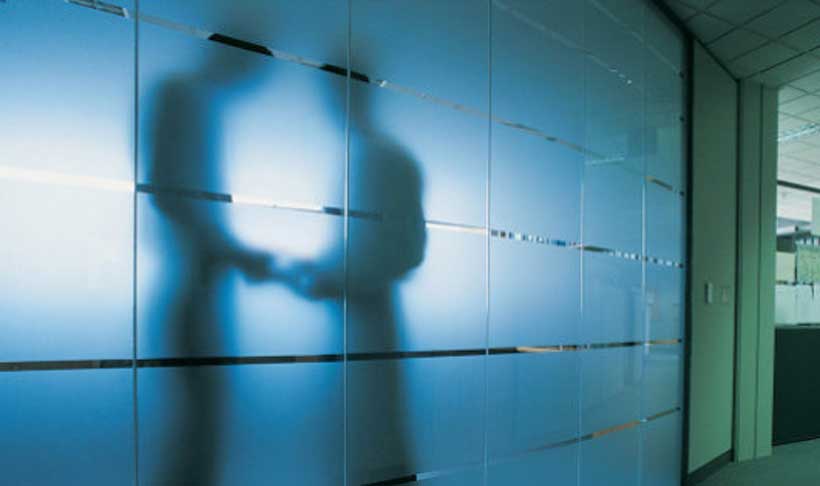 Progress against corruption can be made even under the most challenging conditions, a new World Bank report finds. At a time when unprecedented levels of emergency funds have been mobilized to respond to the COVID-19 pandemic, the report offers a fresh look at some of the most effective approaches and tools to enhance government accountability.
Enhancing Government Effectiveness and Transparency: The Fight Against Corruption focuses on ways to enhance the effectiveness of anti-corruption strategies in the sectors most affected. It serves as a reference guide to policy makers and anti-corruption champions as further work is needed to sharpen the application of traditional tools.
"The COVID-19 pandemic has resulted in large scale emergency spending by governments at rapid speed to revive the economy as well as protect the poor and vulnerable who suffer disproportionately. As countries embark on the road to a more resilient and inclusive recovery, prudent use of scarce resources in a transparent manner is critical," said World Bank Managing Director Mari Pangestu, "Progress is possible in all environments and we are committed to work closely with our partners in government, civil society, and the private sector to address corruption and its corrosive impacts."
Some of the unprecedented emergency spending against COVID-19 has occurred without adhering to the regular checks and balances. While speed is understandable, without proper controls, it exposes governments to a variety of corruption risks that may undermine the effectiveness of their responses. To foster greater accountability, the report calls on governments to clearly articulate their actions, enforce rules, address violations, and remedy problems as quickly as possible, and in a transparent manner.
The report covers five key thematic areas: public procurement, infrastructure, state-owned enterprises, customs administration, and service delivery, and cross-cutting themes such as open government initiatives and GovTech, with case study examples from around the world. It will help equip public sector officials and civil society with a modular set of approaches and tools that can be drawn upon and adapted to their specific country context.
The report's case studies show that measures to curb corruption are often opportunistic, targeting specific areas of vulnerability where and when the political space allows. But even when actions have apparently limited impact, they can provide important foundation for future progress.
In Bangladesh, the implementation of the e-Government Procurement, combined with increased transparency and citizen participation, halved the number of single bidder tenders which improved competition significantly; increased the number of contracts awarded to non-local firms; and led to better prices with successful bidders.
Colombia updated its e-procurement system to publish data in an open way following international standards. As a result, single bid tenders in the public roads agency, INVIAS, went down from 30% to 22%, while cities like Cali saw competitive processes increase from 31% to 56% in about two years.
In Ukraine, making wealth declaration forms of public officials available online was recognized by citizens and the international community as a key tool in the fight against corruption. The latest data shows that close to 5,3 million documents in the e-declarations system are accessible to the public. As of mid-2020, the High Anti-Corruption Court of Ukraine had 19 cases against officials accused of submitting false information in the Asset and Interest Declaration or intentionally not submitting a declaration.
In Afghanistan, the customs department has been progressively implementing a countrywide computerization of customs clearance operations. Although significant vulnerabilities exist and revenue loss at the borders remains a substantial challenge, revenue collected by customs has increased seven-fold between 2004 and 2019, and clearance time and the transparency of trade transactions has improved significantly.
The land reform program in Rwanda helped manage the conflicts around land and led to increased efficiency, transparency, citizen participation, and development of viable land governance institutions. Automation of land records reduced bribes paid to land registry officials as the information was in public domain.
"Institutions are incredibly important for implementing government policies, engaging civil society, and ensuring greater transparency in government operations," said Ed Olowo-Okere, World Bank Global Director for Governance, "The global report highlights the importance of complimenting the traditional methods of dealing with corruption with advanced ones like GovTech and e-Procurement to address corruption, even in the most challenging and fragile environments."
The World Bank Group, one of the largest sources of funding and knowledge for developing countries, is taking broad, fast action to help developing countries strengthen their pandemic response. We are supporting public health interventions, working to ensure the flow of critical supplies and equipment, and helping the private sector continue to operate and sustain jobs. We will be deploying up to $160 billion in financial support over 15 months to help more than 100 countries protect the poor and vulnerable, support businesses, and bolster economic recovery. This includes $50 billion of new IDA resources through grants and highly concessional loans.
A rapid rise in battery innovation is playing a key role in clean energy transitions
Affordable and flexible electricity storage technologies are set to catalyse transitions to clean energy around the world, enabling cleaner electricity to penetrate a burgeoning range of applications. Between 2005 and 2018, patenting activity in batteries and other electricity storage technologies grew at an average annual rate of 14% worldwide, four times faster than the average of all technology fields, according to a new joint study published today by the European Patent Office (EPO) and the International Energy Agency.
The report, Innovation in batteries and electricity storage – a global analysis based on patent data, shows that batteries account for nearly 90% of all patenting activity in the area of electricity storage, and that the rise in innovation is chiefly driven by advances in rechargeable lithium-ion batteries used in consumer electronic devices and electric cars. Electric mobility in particular is fostering the development of new lithium-ion chemistries aimed at improving power output, durability, charge/discharge speed and recyclability. Technological progress is also being fuelled by the need to integrate larger quantities of renewable energy such as wind and solar power into electricity networks.
The joint study shows that Japan and Korea have established a strong lead in battery technology globally, and that technical progress and mass production in an increasingly mature industry have led to a significant drop in battery prices in recent years. Prices have declined by nearly 90% since 2010 in the case of lithium-ion batteries for electric vehicles, and by around two-thirds over the same period for stationary applications, including electricity grid management.
Developing better and cheaper electricity storage is a major challenge for the future. According to the IEA's Sustainable Development Scenario, for the world to meet climate and sustainable energy goals, close to 10 000 gigawatt-hours of batteries and other forms of energy storage will be required worldwide by 2040 – 50 times the size of the current market.
"IEA projections make it clear that energy storage will need to grow exponentially in the coming decades to enable the world to meet international climate and sustainable energy goals. Accelerated innovation will be essential for achieving that growth," said IEA Executive Director Fatih Birol. "By combining the complementary strengths of the IEA and the EPO, this report sheds new light on today's innovation trends to help governments and businesses make smart decisions for our energy future."
"Electricity storage technology is critical when it comes to meeting the demand for electric mobility and achieving the shift towards renewable energy that is needed if we are to mitigate climate change," said EPO President António Campinos. "The rapid and sustained rise in electricity storage innovation shows that inventors and businesses are tackling the challenge of the energy transition. The patent data reveals that while Asia has a strong lead in this strategic industry, the US and Europe can count on a rich innovation ecosystem, including a large number of SMEs and research institutions, to help them stay in the race for the next generation of batteries."
The joint study follows the publication earlier in September of the major IEA report Energy Technology Perspectives 2020, which has deepened the IEA's technology analysis, setting out the challenges and opportunities associated with rapid clean energy transitions.
As governments and companies seek to make informed investments in clean energy innovation for the future, sector-specific insights like those offered by the joint study will be highly valuable, including for helping bring about a sustainable economic recovery from the Covid-19 crisis. The innovation study provides an authoritative overview of the technologies and applications receiving research attention – and of those that are underserved. It also shows where they stand in the competitive landscape.
Innovation is increasingly recognised as a core part of energy policy, and this year the IEA has been introducing more tools to help decision-makers understand the technology landscape and their role in it – and to track progress in innovation and the deployment of technologies. This includes a comprehensive new interactive guide to the market readiness of more than 400 clean energy technologies.
Russia Among Global Top Ten Improvers for Progress Made in Health and Education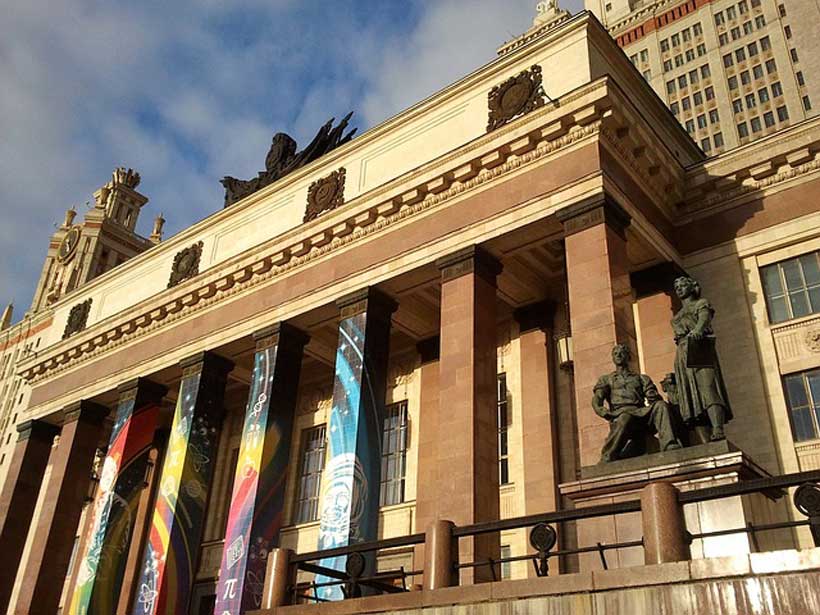 Russia is among the top ten countries globally for improvements to human capital development over the last decade, according to the latest update of the World Bank's Human Capital Index (HCI).
The 2020 Human Capital Index includes health and education data for 174 countries covering 98 percent of the world's population up to March 2020.
Russia's improvements were largely in health, reflected in better child and adult survival rates and reduced stunting. Across the Europe and Central Asia region, Russia, along with Azerbaijan, Albania, Montenegro, and Poland, also made the largest gains in increasing expected years of schooling – mainly due to improvements in secondary school and pre-primary enrollments. The report also shows that over the last 10 years Russia has seen a reduction in adult mortality rates. However, absolute values of this indicator remain high in the country with this progress now at risk due to the global Covid-19 pandemic.
"Human capital contributes greatly to improving of economic growth in every country. Investments in knowledge and health that people accumulate during their lives are of paramount concern to governments around the world. Russia is among the top improvers globally in the Index. However, challenges persist and much needs to be done to improve the absolute values of Index indicators," said Renaud Seligmann, the World Bank Country Director in Russia.
The HCI, first launched in 2018, looks at a child's trajectory, from birth to age 18, on such critical metrics as child survival (birth to age 5); expected years of primary and secondary education adjusted for quality; child stunting; and adult survival rates. HCI 2020, based on data up to March of this year, provides a crucial pre-pandemic baseline that can help inform health and education policies and investments for the post-pandemic recovery.
Of the 48 countries in Europe and Central Asia included in the 2020 Human Capital Index (HCI), 33 are among the upper-third in the world, and almost all are in the top half. However, there are significant variations within the region.
In Russia, a child born today can expect to achieve 68 percent of the productivity of a fully educated adult in optimal health. It is at the average level for Europe and Central Asia countries and the third result globally among the countries of the same income group. There is a stark contrast between education and health subscales in Russia. While the education outcomes of the country are high and outperform many high-income peers, its health outcomes are below the global average.