New online tool to better safeguard animal genetic resources
A new FAO database launched today will help countries to better monitor, survey and effectively manage their animal genetic resources, allowing for early warning of the threat of extinction.
The Domestic Animal Diversity Information System (DAD-IS) is the most complete source of global information on animal genetic diversity to date.
The biodiversity of around 40 animal species that have been domesticated for use in agriculture and food production is vital to food security and sustainable rural development. Many locally adapted breeds, some of which are threatened with extinction, have characteristics that make them resilient to climatic stress, diseases and parasites. Over the years, they have adapted to their environments characterized by harsh conditions.
The revamped version of DAD-IS includes new indicators to monitor the risk of extinction of breeds indicating those that are at risk and need urgent intervention.
The system boasts a new user-friendly interface, provides faster access to required information through a set of filters, and for the first time includes tools to monitor the progress towards achieving the relevant Sustainable Development Goals (SDGs).
The database is a result of three decades of collecting national data from 182 countries. Currently, it contains data on almost 9 000 breeds of livestock and poultry, including breed characteristics, information on distribution and demographics and more than 4 000 images.
DAD-IS is an essential tool for planners, decision makers and scientists to analyze trends, make informed decisions and forecasts, support the development and implementation of international agreements including the Global Plan of Action for Animal Genetic Resources, as well as national policies and strategies for the management of animal genetic resources.
Bridging the information gap
FAO estimates that more than 25 percent of the world's local farm animal breeds are currently at risk of extinction. The examples include the Inyambo cattle in Rwanda, the H'mong pig in Vietnam, the Criollo Uruguayo sheep in Uruguay or the Limiá cattle in Spain.
"DAD-IS is a very powerful tool to inform policy-makers on potential risks, but a system is only as good as its content," said Roswitha Baumung, FAO Animal Production Officer. "There is still a big data gap. For almost two thirds of the world's livestock and avian breeds no information has been made available to monitor their extinction risk".
"There are many reasons for this. Some countries may have not collected the relevant data, while others may have not nominated a National Coordinator for the management of animal genetic resources who is responsible for entering those data into DAD-IS. We would like to use this momentum to urge countries to provide information on farmed animals, using the new tool we are launching today. This data is crucial to safeguard livestock diversity and contributes to feeding the growing world's population in the future," she added.
New data for SDG-related indicators
With the adoption of the Sustainable Development Goals (SDGs) in 2015, the function of DAD-IS as a global data repository has expanded.
The system enables countries to store relevant data and easily calculate indicators under Sustainable Development Goal 2 on Zero Hunger related to the maintenance of genetic diversity of farmed and domesticated animals, including indicators 2.5.1 and 2.5.2.
'Digital divide' will worsen inequalities, without better global cooperation
Inequality will worsen unless the so-called "digital divide" – the gap between under-connected and highly digitalized countries – is not addressed, warns a new report released on Wednesday by the UN trade body, UNCTAD.
The first-ever Digital Economy Report outlines enormous potential gains from the increasingly inter-connected global economy, but calls for "concerted global efforts to spread the wealth potential to the many people who currently reap little benefit from it.
US and China pull ahead, Africa and Latin America trail behind
The United States and China create the vast majority of wealth in the digital economy, the study reveals, and the two countries account for 75% of all patents related to blockchain technologies, 50% of global spending on the "Internet of Things" (IoT), more than 75% of the cloud computing market, and as much as 90% per cent of the market capitalization value of the world's 70 largest digital platform companies.
The rest of the world, particularly countries in Africa and Latin America, are trailing considerably behind, and this trajectory is likely to continue, further contributing to rising inequality, said UN Secretary-General António Guterres, in a foreword to the report.
"We must work to close the digital divide" he writes, "where more than half the world has limited, or no access to the Internet. Inclusivity is essential to building a digital economy that delivers for all".
Massive increase in data on the horizon
Despite the impact that digital data has already had, the world is still in the early days of the data-driven economy, according to the study, which forecasts a dramatic surge in data traffic in the next few years.
This reflects the growth in the number of people using the Internet, and the uptake of frontier technologies such as blockchain, data analytics, artificial intelligence, 3D printing, IoT, automation, robotics and cloud computing.
Platforms to rule the world
Wealth and power in the digital sphere are increasingly being held by a small number of so-called "super platforms", comprising the seven global brands Microsoft, Apple, Amazon, Google, Facebook, Tencent and Alibaba.
Between them, these companies account for two-thirds of the total market value of the top 70 platforms: in China, WeChat, owned by Tencent, and AliPay, an Alibaba company, have captured virtually the entire Chinese mobile payment market between them. Google accounts for some 90 per cent of the global Internet search market, and Facebook is the top social media platform in more than 90 per cent of countries.
The reports shows that these companies are competing aggressively to stay on top, acquiring competitors, expanding into new services, lobbying policy-makers, and establishing strategic partnerships with leading multinationals in traditional sectors.
UNCTAD warns that the dominance of these platforms is leading to a concentration and consolidation of digital value, rather than reducing inequalities between and within countries, with developing countries at the bottom of the pile. The report calls for a rethink, that will bring about a fairer distribution of the gains from the digital economy.
The role of government in levelling the playing field
Governments can play a critical role in defining the rules of the game, explains Mukhisa Kituyi, Secretary-General of UNCTAD , by adapting existing laws, and passing new ones in many areas:
"A smart embrace of new technologies, enhanced partnerships and greater intellectual leadership are needed to redefine digital development strategies and the future contours of globalization", he wrote.
The report calls for greater international collaboration on issues associated with the digital economy, with the full involvement of developing countries, on issues such as competition, taxation, cross-border data flows, intellectual property, trade and employment policies.
Air pollution in a tweet: Communicating complex science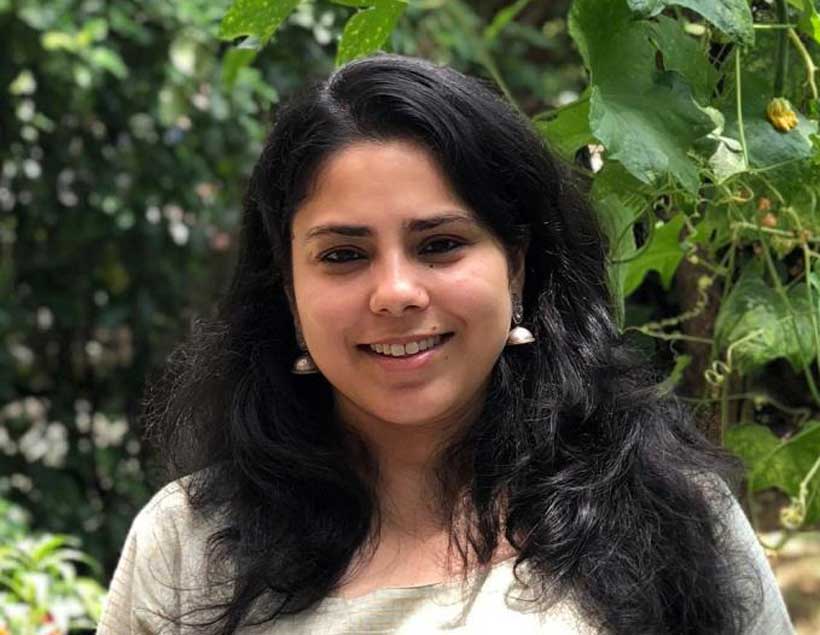 Air pollution is a complex issue that is difficult to communicate to most people. What causes air pollution? How does it affect our children's cognitive development? What does air pollution have to do with rising temperatures?
Pallavi Pant is an air quality scientist who received her PhD in urban air quality in 2014. Today, she is a staff scientist at the Health Effects Institute in Boston. She is also Social Media Editor with the Journal of Exposure Science and Environmental Epidemiology, where she aims to communicate the journal's work to a broader audience.
"But when it comes to communicating science, it's vital to get the facts right. Young people like Pallavi—experts in their field with a passion to drive forward clear messages about air pollution, health and climate—are commendable in their ability to communicate the problems and how we can be part of the solution."
This International Youth Day, themed "transforming education," we asked Pant why, as a scientist, she feels compelled to tweet. How does she educate and bring complex messages to a non-scientific audience?
What influenced your decision to be a scientist, and is being a woman in this field a challenge?
I grew up in a household where curiosity was encouraged. I remember designing scientific experiments to test hypotheses as a kid with my friends. Throughout high school and college, I took steps towards a career in environmental science. In the early days, I wasn't sure what aspect I would focus on; air pollution piqued my interest and I spent more time understanding it better. My personal experience living in Delhi—seeing the quality of air change over time—was another key contributing factor. Being a woman in science is fun and exciting, but also poses challenges. Occasionally, it has been difficult to deal with stereotypes that influence people's interactions. In some instances, it is also about being safe—in the field working alone for example. But overall, I've had a good experience, and my mentors have been supportive.
Why do you feel it's important to communicate science to a general audience?
Huge portions of important scientific research are still behind paywalls, and people are often unable to find accurate, reliable information, especially on digital media. Combined with the need for 'bite-sized' information, it is critical that scientists find ways to engage with the public, to dispel myths where they exist, and share useful information. After all, the goal for science is to help move towards a better future, isn't it? During my PhD program, I started a knowledge platform—Air Quality in India—to publicize and communicate the latest science and policy developments on air pollution. I co-founded a similar effort for South Asia—Air South Asia. It is important that accurate, scientifically valid information is brought to the public. I also give public seminars on the topic of air pollution, and I answer queries from concerned individuals about sources of air pollution and possible impacts on human health. I engage with organizations that work directly with communities and point them towards trusted sources of information. On social media, I post curated content on air pollution.
The Journal of Exposure Science and Environmental Epidemiology is one of the first environmental journals to create its own social media platforms. What influenced this decision?
When I spoke with the journal editors, it was clear that they were trying to expand the reach and make the information accessible to a broad audience. I had some experience doing that, and this seemed to be an excellent opportunity to expand my skills too! We hope to disseminate new findings from research published in the journal on social media, and get others interested in the field of environmental health.
What is the biggest challenge you face in communicating air pollution science?
When we train as scientists, we are encouraged to speak in scientific terms. The first issue I encountered was to learn to take a minute and think about my choice of words, and how they would be interpreted by a particular audience. Air pollution science is often complex, and it is a hard task to explain the nuance of the science while making it engaging and interesting. For example, air pollutants can be primary [directly emitted] and secondary [formed in atmosphere from other pollutants], and control strategies are very different for both types of pollutants. Communicating this effectively can be challenging. Sometimes, it is only a matter of directing people to the right information. In other cases, some thinking is required. In all cases, the bottom line for me is to make the information relatable for the particular audience.
How do you hope to take your storytelling to a level where it can reach more people?
I am still learning ways to communicate science better, and weave data and stories together to generate meaningful narratives for people. This year, I am hoping to expand a large, open-source database on air pollution in India, set up a mentoring network for women in air quality in the South and continue working to expand the reach of the Journal of Exposure Science and Environmental Epidemiology.
Can you summarize the main threats of air pollution in 140 characters?
Air pollution impacts our health, environment & economy; we need to act both at personal & societal levels to improve the quality of air.
3 emerging smart home trends of 2019
If you're building a new home, you want it to be stylish, functional, and of course, state of the art with the latest technology advancements. Smart home features are on top of the wish list for homeowners, with 81 percent of homebuyers stating they would favor purchasing a home with smart accessories already installed, according to Digitized House. By building your own home, you get the advantage of these features being integrated seamlessly into the design.
Every year, smart home technology gets better and better, with new trends emerging that make homeowners' lives easier and more convenient than ever before. Here are some of the top smart home trends of 2019 that you may want to integrate into your building plans:
Smart circuit breakers
For the most part, circuit breaker boxes in traditional homes have remained unchanged for decades. The mysterious gray box in your basement or garage is one that you tend to avoid, but smart design and technology is taking these load centers into the 21st century. Leviton's new load center with optional internet connectivity sends homeowners real-time monitoring data and customizable alerts to their smart devices.
How does it work? The Leviton Load Center's smart circuit breakers communicate with a Wi-Fi or Ethernet-enabled data hub to report real-time status. Using the My Leviton App, homeowners can conveniently monitor electrical usage per circuit branch or specific appliance, safely turning breakers off remotely if needed. Smart circuit breakers also report home energy consumption, including historical views by day, month or even year. The My Leviton App also allows users to receive alerts when a circuit breaker trips, or if a circuit is using more energy than usual. They can even set contractors as recipients of these notification and give them secure access to their app's panel view, allowing them to troubleshoot remotely. No more wondering if the stove was left on — you'll be able to see instantly.
More than just a simpler way to improve your home's safety, if you're concerned about your home's energy output, Leviton's smart circuit breakers provide real-time data on how each circuit is performing, as well as information on current and historical costs — so you can make smarter energy choices. Good for the environment and your utility bill. Learn more at www.leviton.com/loadcenter.
Smart comfort
You want to stay comfortable from season to season in your home, but you also want to heat and cool it efficiently. Smart temperature controls are making this easier than ever for homeowners, allowing you to put the temperature decisions virtually on auto-pilot.
Smart thermostats go beyond programmable thermostats by using technology to analyze heating and cooling usage and maximizing efficiency for when you are home versus when you are gone. Connected to an app on your phone, the technology knows through your device's physical location if you are home or away at work. It records patterns and begins to make suggestions and adjustments based on your lifestyle. These smart temperature controls allow you to make automatic adjustments remotely if necessary, so if you're headed home early, you can have the house to your ideal temperature by the time you arrive.
With access to historical energy use data and temperature control charts, you'll be able to analyze your energy footprint and make informed decisions about how you want to use your home's heating and cooling systems best for your comfort and for the environment.
Smart security systems
It's amazing what modern home security can do when paired with smart home technology. Not only will your home be safer, but it will be more accessible, too.
For example, pair cameras with intelligent locks to let you know who is at your door even when you're away. If it's your child coming home from school, they can be safely let into the house. If it's a package delivery, you will know right away. If it's a package thief, you can be alerted and take action through two-way audio before the police arrive. Smart cameras can detect people, animals and things, making your spaces incredibly secure.
Smart sensors are also a big part of the smart home security trend, bringing peace of mind to homeowners. These sensors monitor environmental changes in the home, so you're alerted to air quality changes and other concerns such as temperature fluctuations or smoke. For example, you'll know right away if high levels of carbon monoxide are detected, whether you're at home or away.
Another way to keep your home safe is by making it look like you are home when you are away. Smart lighting options such as the Leviton Decora Smart with Wi-Fi Technology enables you to schedule lights to turn on and off throughout the day from any location all through the convenience of the My Leviton App.
When building a home, it's important to make it a smart home. These three emerging areas are bringing the home fully into the future with more innovations still to come.