Education: Children with disabilities are being left behind
Children with disabilities are being left behind by global efforts to improve education opportunities for all, as gaps between children with and without disabilities have increased dramatically in developing countries, according to new research from the World Bank and the Global Partnership for Education (GPE) released ahead of the International Day of Persons with Disabilities.
The study, Disability Gaps in Educational Attainment and Literacy, found that primary school completion for children with disabilities in 19 developing countries* is just 48 percent, and as many as three in ten children with disabilities have never been in school. The study, based on analysis of census data, also found that literacy rates and secondary school completion lag considerably behind: Only six in ten children with disabilities can read and write, and only a third complete secondary school.
"Ensuring that all children have the same opportunities to go to school and learn should be a top priority to end the persistent learning crisis. More than gender or socio-economic status, disability has an outsize impact on a child's opportunities to learn," said Quentin Wodon, World Bank lead economist and co-author of the study. "As we work with countries to increasingly invest in their people, it's critical that children with disabilities are not left behind."
The gaps between children with and without disabilities have increased substantially over the last 30 to 40 years. Children with disabilities have largely been excluded from efforts to improve education outcomes in the developing world. For example, despite high primary school enrollment in many of the countries covered by the report, the gap in primary school completion between disabled and non-disabled children stands at 15 percentage points for girls and 18 percentage points for boys.
The report demonstrates that these gaps are the result of exclusion associated with disabilities, as opposed to other characteristics of children that could be correlated with disabilities. The report also finds that children with intellectual or multiple disabilities tend to fare worse than children with physical disabilities or disabilities related to hearing, seeing, or speech. According to experts, access to school for children with disabilities is often limited by a lack of understanding about their needs, a shortage of trained teachers, as well as a lack of adequate facilities, classroom support and learning resources.
"When children with disabilities can realize their right to education, it will have a lifelong and positive impact on their learning, achievement and employment opportunities, contributing both to their own development as well as to the economic, social and human development of their communities and countries," said Louise Banham, senior education advisor at the GPE. "GPE is working closely with its partners to support the inclusion of children with disabilities in education systems."
The Sustainable Development Goals (SDGs) call for inclusive and equitable quality education, with the aim of ensuring equal access to all levels of education for the vulnerable, including disabled children. The SDGs call for building and upgrading education facilities that are child, disability and gender sensitive, and also provide safe, inclusive and effective learning environments.
As part of its efforts to promote inclusive education and ensure that all children have the chance to succeed in life, the World Bank is working to design and implement inclusive education strategies, finance projects, and provide advisory support, in countries including China, India, Malawi, Moldova, Tunisia, and Vietnam.
The Global Partnership for Education also provides developing countries with funding and guidance to develop and implement robust education sector plans that include strategies to close the gap between access, participation and learning, to ensure that children with disabilities can go to school and learn.
*The 19 countries included in the report are: Bangladesh, Burkina Faso, Cambodia, Costa Rica, Dominican Republic, Ethiopia, Ghana, Indonesia, Kenya, Liberia, Mali, Malawi, Mexico, Mozambique, Peru, South Africa, South Sudan, Vietnam, and Zambia.
COVID-19, Period Taboo, GBV and its Consequences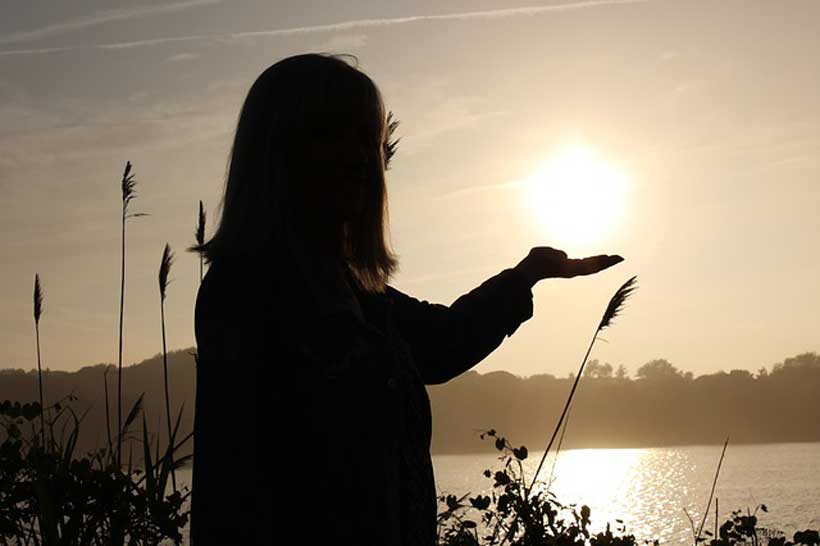 The women get their period (menstruation) once in a month. It is a biological process that every women have to face in their life time. In average, women/girls menstruate equivalent to 10 years of her life. Period taboo is around the globe. Guardian reports; In China only 2% of people who menstruate use tampons. This is due to the belief that; one who uses tampon could mean is no longer a virgin and it tears up the hymen. Due to the fact that, menstrual products are not affordable including shame and stigma—In UK, 137,700 of girls in had missed School in 2017. In India; women are not allowed to be in the Kitchen or attend ritual practices during period . 28% of girls in rural India said that they do not go to school during their period because they don't have sanitary or affordable menstrual products. In Nepal, isolation from the family known as Chaupadi, no religious rituals celebrations or participation, no entry into Kitchen or allowing to sleep together with husband period are some taboos related to period. More than, 1 million girls miss up to six weeks of school each year in Kenya because of lack access to reliable menstrual products including shame and stigma related to it. Even in the US; the president Trump had said about Megyn Kelly that "You could see there was blood coming out of her eyes. Blood coming out of her wherever." This resembles the mindset exist related to period even in the US. Addition this, 45 states impose sales tax on tampon in the US and no Safety Net Program for women who cannot afford tampons and pads. These are some of the examples of period taboo exist in the US. Menstrual taboo is align with culture and has been practiced since long time. In many cultures, Menstruation is considered as 'unclean' or 'unsacred'—forcing women to boycott some daily activities during these time. Even in Victorian England; Dr. Charles Manifield Clarke had believed that "peculiar states of the uterus have frequently a share in producing madness, appears from the fact that between the years 1784 and 1794 eighty patients were admitted to Bethlam hospital, whose disorders followed shortly after the menstrual state".
In broader sense, these taboo and period have significantly affected women's productivity. According to the cross-sectional survey conducted among 32,748 Dutch women between the ages of 15 and 45, researcher theorizes the women's average productivity loss is 9 days of total productivity loss per year.
Period, GBV & COVID-19
The world is witnessing the impact of COVID-19 and Nepal is no exception. Nepal has entered in the second stage of COVID-19 transmission as identified of local transmission in the Far Western Region of Nepal(As of April 4th, 2020). In Nepal(as of April 7th, 2020), 2122 people were tested. Among them, 2113 test results were found to be negative whereas 9 has been infected. In these test, 100 people are living in isolation and 1 is already recovered. According to Ministry of Health & Population, there are total 1029 ICU beds and 552 ventilators. Out of this, 278 ICU beds and 250 ventilators are in Kathmandu and 751 ICU beds and 302 ventilators are outside Kathmandu valley. Based on the situation analysis done by INSEC; Quarantine Centers in Nepal has lack of basic facilities such as toilets, bedding and drinking waters. Addition to this, there is insufficient medical gears—PPE(Personal Protective Equipment), digital thermometers, N95 Masks. Even Municipal authorities are asking for these medical gears.
So, underlining above severe conditions, such public quarantine centers, hospitals including home quarantine centers need to have special consideration in these days—How menstruating women are accessing those toilets and getting sanitary pads? Nepal's supply chain has been semi halted and Nepal Government economic relief package for wage labour is only focused on food supplies (this includes 30 Kgs rice, 3 Kgs pulse, 2 Kgs salt, 2 Liters cooking oil, 4 packed soap and 2 Kgs sugar). But, is there any reflection by stakeholders to provide sanitary pads for women during this crisis days. Secondly, there are global reports of increasing domestic violence especially in Italy due lock down as women are forced to live with family members including perpetrators. Their work load i.e. Cook, Care and Listening family members has increased dramatically. Although, Nepali CSOs and Women Ministry in Nepal has shown some initiatives in addressing Gender Based Violence(GBV) in this days but their work plan seems limited. How they are going to reach the corners of the country despite the transportation and overall movement is blocked? How many women have access to the telephone services to report the violence. These are some of the questions which need to have special contemplation. So, observing on period, its taboo and as well its inter-linkage with GBV in this crisis time is critical.
Way forward
These above global trends, history and cultures had showed the deep penetration of period taboo. Whether it is the period taboo in the US, Kenya or Nepal; all of them are restricting women's choices in the form of religion, culture, politics and society. So, eradicating period taboo can't be done overnight. In the case of Nepal, one of the major things that it can do to eradicate period taboo( in larger sphere it is called period poverty) can be economic empowerment. Women's involvement in economic activities provides them the 'choice' to live their life on their 'terms' despite social taboo that halts their overall empowerment process. Secondly, it is access to water, sanitation and hygiene facilities(WASH) during period, menstrual products which puts the women/girls in hygienic conditions at the time of period, availability of toilets and bathrooms to prevent women from eating, drinking and changing pad less frequently and attending regular classes for whole month to reduce their dropout rate. Other notable ways to eliminate period taboo can be serious media reporting on the conducted period taboo in society, discussion in academia, politics and media. BBC had reported about #FreePeriodStories in which campaigners hope to eliminate taboo by allowing women to share their period stories.
And, COVID-19 outbreak globally has put women on a situation where possibilities to negotiate for period taboo, sanitation and its inter-linkage with domestic violence. It is obvious, menstruation is a natural cycle and women have to naturally accept it. There should be a degree of acceptance by women regarding this. But, also elimination of societal taboo related to period, availability of pads and access to toilets and bathrooms should also come under the radar of the government in every crisis situation like this. There is also the significant role of the intimate partners to know about the issue and create favorable environment for their women in those days and also at this critical time after WWII. Above all, eradicating period taboo doesn't have one line solution and not even easy in this lock down days of COVID-19. It is a process of continuous struggle.
Thomas Hobbes and the Burdens of Modern Leviathan
We live in a world were change is evident and takes on different forms and representations with the given order of legitimate and elected structures of political spaces. Nothing is immune to this entropy that has in timely phases governed and directed the course of both political and social contours in both chronological as well as chorological perspectives. Different political scientists, philosophers , experts have tried to deconstruct and understand this changing nature of both the individual and collective which we call as 'state' these days in modern political lexicon .The name that becomes synonymous to the understanding and exploration of these transitioning and confronting values is Thomas Hobbes. Hobbes dubbed by his critics as "The Monster of Malmesbury", born in Wiltshire, on April 5, 1588 was one of the four citadels of early modern philosophy along with Galileo, Spinoza, Descartes fashioning and steadying the then festering controversial divide between medieval stagnation and scientific revolution. Hobbes laid the pioneering foundations of modern, secular nationhood appended by the introduction of his ever understood and sometimes misread robust social contract. He had perceptive view on the 'state of flux' that happened around us and did a commendable and astute observation of 'motions' in the given 'real space'. For him, our imagination, memory and perception, as well as causation, power, and activity are nothing but motion as beautifully summarised in his remarkable De Corpore (1655).Hobbes political ideas and thought cannot be understood without taking into consideration his views on natural philosophy . To an extent they are distinct realms, but to undermine the relation between them is to miss the veracity of Hobbes' thought and to reduce the basic philosophical grounds as to why he thought his political theory was viable. He constantly kept himself in the state of expounding the physicalist/mechanistic nature of structures both natural as well as political. While traversing the broad frontiers of knowledge realms he had a well -meaning and enlightening exchanges with his two contemporaries, Descartes(criticized Descartes' cogito [I think or I am thinking] on the grounds that it needs a subject who thinks) and John Wallis, Oxford's Professor of Geometry (, particularly his attempt to square the circle ) .While defending the Cartesian and Aristotliean pathways to philosophy , to influencing Leibniz in Physics and translating Thucydides' History of the Peloponnesian War into English
Current Political Dispositions and Hobbes
Thomas Hobbes has been regarded as the most consistent thinker of early modern period and his most thought revolves around the well contained interaction of 'sensation' thus starting his most celebrated and highly powerful compendium of political dispositions, Leviathan(1651,slightly altered Latin version edited in 1668) with just a with same ratiocination of 'phantasm' (both in the situational and predictive undercurrents) what he calls it. In the currently changing political climates around the world, the dialectics of interface between individual liberty and collective choice Hobbes alerts us that democracy is the 'invented' political order and in this curated exercise of functions political structures have ignored the governed masses. In this praxis of invented legitimacy the language becomes the immediate tool of its manufacturing then which can be gauged from the fact that how nation's have been deviating away from the real issues and turn to the theatrics of imaginary and sometimes absurd notions of repaying the obligations we serve them . In a way Hobbesian intrinsic 'state of nature' and the confounding political representation we are faced with, the dialectics of his 'phantasm' becomes imperative as then. Hobbes's ideas stirred much debate in his time, and they continue to be contentious. While mapping the work he has done in the realm of political order and structures there's seems a rich and active interplay of nature of individual and the obligations to the existing governance sources. His systematic focus on realizing pursuits has made possible the prosperity and security that those in modern Western nations enjoy, and the perennial question of how absolute a sovereign should be, given the temptations of modern political absolutism around the world .With the paradoxical exclusion in the political realm there seems a de-subjectivization on account of due excessive securitization of modern civil state differing from the 'state of nature' thesis of Hobbes .Given the two relevant facets of his political thought sensation and motion still hold the importance of shaping and streamlining the negative entropies created in the political systems around the world with the powerful sense of Hobbesian 'perception' Hobbes contribution to the framework of the modern world makes a study of his work important to understanding our political horizons. His endeavours from the optics to metaphysics still hold cogency and continue to be unrivalled to this day.
Increased Domestic Violence after Covid-19 Lockdown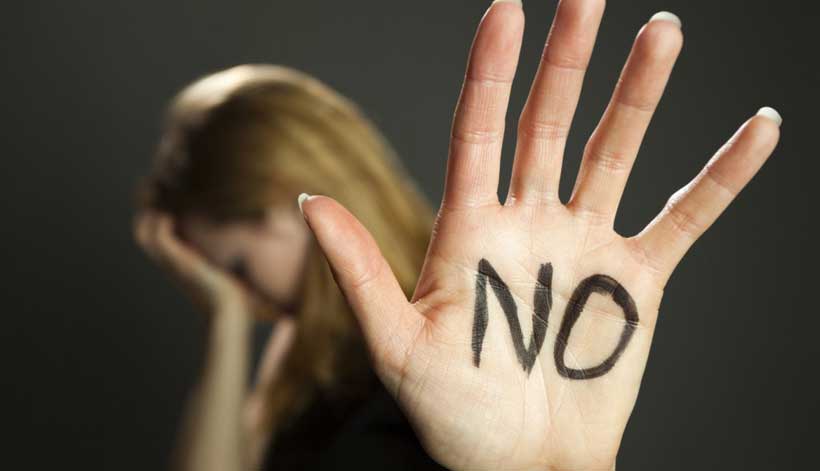 People are advised to stay at home due to coronavirus but what if the home is also a dangerous place. Domestic violence is a serious problem and most of the women and children have been the victims of it for many years. The lockdown around the world for stopping the spread of the coronavirus has brought more trouble in their lives and increased the risk of a surge in the cases of domestic violence. Social distancing and home isolation seem a good and right step to save the lives of the people but on the other hand, it has made the situation worse for the women who are being abused by their partners. Abusers use power and control to intimidate, isolate, threaten, blame and coerce the women. As the restrictions come into force by the Government, the cases of domestic violence have increased at an alarming rate in many countries. Women who are facing this act of violence have no idea how to break out and escape from this situation during the days of quarantine. Countries like Pakistan, China, Italy, Germany, Brazil, Australia, and France are reported for the violence during the period of lockdown since March 2020. In Europe France already has one of the highest rates of domestic violence country. According to official figures around 219000 women from teenagers to the age of seventy-five are abused physically or sexually by partners or abusers but only 20% of cases are reported. It is reported that every three days one woman is killed by its partner.
Currently, the interior minister of France, Christophe Castaner shows his full concern and interest in the issues of domestic violence. He says that reports of the domestic violence have jumped by more than 30% across the country (36% in Paris, 32% elsewhere including two murders), since it went into lockdown on March seventeenth, 2020. Furthermore, he says the government is going to introduce new measures for people facing abuse and which they will be given the facility of call for help during quarantine days. He further said that standing along with the victims of domestic violence and fighting against it is the priority of government therefore police is on high alert. He added that a code system would be developed for victims. Spain has already introduced a code system where victims have to go to a pharmacy and request a ''mask-19" a code word that will alert the pharmacist to contact authorities. Currently, victims of domestic violence in France can call3919 for help. The government of France has also announced an extra one million euro in funding for anti-domestic abuse organizations to help the victims to respond to increasing demand for services.
Moreover, in the Hubei province of China domestic violence reports to police have increased which have reached more than triple during lockdown from 47 last year to 162 this year, activists told local media. As the area goes into lockdown in late January, the cases of domestic violence have doubled told the Wan Fei, founder of anti-domestic violence non-profit to the Shanghai-based outlet Sixth Tone. In Spain despite extremely strict rules of lockdown people are being fined for violating them. In this regard, the government has allowed victims of domestic abuse to leave home if they are being abused and report it to the nearest police station. But in the coastal province of Valencia, after five days of lockdown first case of murder appears when a woman was killed by her husband in front of their children. Jamie Borman, Deputy Director, crisis line and the safe house of central Georgia say there has been a rise in domestic violence cases after COVID-19 lockdown. Columbus also sees a spike in domestic violence because of the coronavirus outbreak. It is reported that 60 domestic violence cases arise in the last week of the march. In Arizona, according to the Phoenix police department, domestic violence service calls have jumped in the last two weeks. So the abuse could increase due to social distance and quarantine. High stress and fear are only acting as triggers for abusers but despite restrictions, the services and shelter for victims are still available.
The downtown of Houston also shows an increase in domestic violence calls during this pandemic. It is reported by the activists that a 25% increase in the cases this time as compared to the last month and a 50% increase to this time than last year. Moreover, in the US an average of nearly 20 people per minute are physically abused by their partners. Apart from these, many other countries have reported domestic violence cases during the period of isolation. Such as, Brazil rises to 40% to 50%, in Italy activists said calls to helpline had dropped sharply but instead they were receiving desperate text messages and emails. As the women are not only facing the fear of deadly virus outside their homes but also abuser inside their homes.. In Germany, the green party's parliamentary leader, Katrin Goring Eckardt, called on the government to free up the safe houses for women victims. As the lockdown after the outbreak of the COVID-19 pandemic has extended the risk of the victims, therefore, the governments, police departments, and service centers have become more active all over the world for providing their full support to those who are in serious trouble.