South-South Development Expo closes with strengthened cooperation to achieve Global Goals
The Global South-South Development Expo 2017 wrapped up on Thursday in Antalya, Turkey, with delegations from dozens of countries, key international organizations, and United Nations agencies reaffirming their commitment to strengthen partnerships and cooperation agreements to achieve the Sustainable Development Goals (SDGs).
"We are extremely happy with the results of the Expo, we organize this event every year to create a space for the countries of the south, partnering institutions and other States including from the global north, to join together and establish new relationships to get more and better South-South cooperation," underscored Jorge Chediek, the Director of the UN Office for South-South Cooperation (UNOSSC).
The 2017 Expo, which opened Monday, was hosted by the Government of Turkey and coordinated by UNOSSC. It focused on solutions 'for the South, by the South, throughout the week. It drew more than 800 participants from 120 countries, and more than 30 media representatives who engaged in over 37 plenary and side events.
The theme "South-South Cooperation in the Era of Economic, Social and Environmental Transformation: The Road to the 40th Anniversary of the Adoption of the Buenos Aires Plan of Action (BAPA+40)," aimed to engage stakeholders to scale up concrete solutions from the Global South to achieve the landmark UN 2030 Agenda and its 17 Global Goals.
During the closing ceremony, Mr. Chediek conveyed warm greetings from UN Secretary-General António Guterres, who attached great importance to South-South cooperation as a key ingredient of the efforts to achieve the SDGs and to combat climate change.
In his message, the UN chief thanked Expo participants for their commitment to sharing the knowledge, best practices and successes of the South.
"Many of the achievements of the expo are not reflected in these very impressive numbers themselves, they are reflected in the partnerships that are being established, in institutional friendships and agreements that are been developed and that will certainly generate results," stressed Mr. Chediek.
Six publications were launched during the Expo, and over 90 institutional and individual partners expressed interest in nine initiatives covering issues that range from youth empowerment to rural development.
Earlier today, the first Steering Committee meeting of the South-South Global Thinkers initiative took place at the Expo launching a brand new online platform that will connect think tank networks from across all regions to exchange, share knowledge and collaborate on joint research.
A High-Level Forum of National Directors-General for Development Cooperation was also held today, to discuss insights and proposals for the preparatory process of the Second UN High-Level Conference on South-South Cooperation to be hosted by the Government of Argentina in March 2019, marking 40 years of the Buenos Aires Plan of Action for Promoting and Implementing Technical Cooperation among Developing Countries.
Moratorium call on surveillance technology to end 'free-for-all' abuses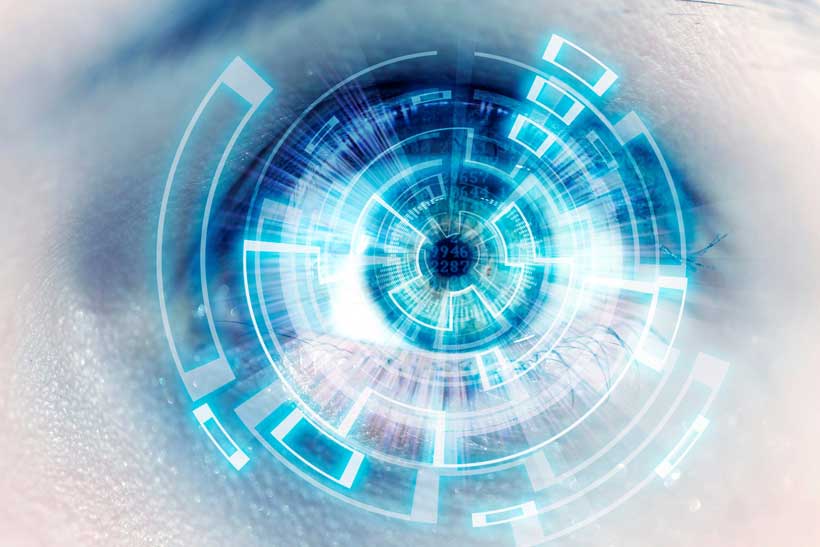 Surveillance technology should be banned immediately until "effective" national or international controls are put in place to lessen its harmful impact, a UN-appointed independent rights expert said on Tuesday.
David Kaye, who's the United Nations Special Rapporteur on freedom of opinion and expression, made the appeal as he prepared to present his latest report to the Human Rights Council in Geneva.
He highlighted that while States were largely responsible, companies appeared to be "operating without constraint" too, in a "free for all" private surveillance industry environment.
"Surveillance tools can interfere with human rights, from the right to privacy and freedom of expression to rights of association and assembly, religious belief, non-discrimination, and public participation," the Special Rapporteur said in statement. "And yet they are not subject to any effective global or national control."
Surveillance linked to detention, torture, extrajudicial killings
According to Mr. Kaye's report, the surveillance of journalists, activists, opposition figures, critics and UN investigators can lead to arbitrary detention.
It has also been linked to torture and possibly to extrajudicial killings, the Special Rapporteur said, citing various ways that States and other actors monitor individuals who exercise their right to freedom of expression.
These include hacking computers, networks and mobile phones, using facial recognition surveillance and other sophisticated surveillance tools to shadow journalists, politicians, UN investigators and human rights advocates.
Among the Special Rapporteur's recommendations is an appeal to States to adopt domestic safeguards to protect individuals from unlawful surveillance, in line with international human rights law.
In particular, Mr. Kaye calls for the development of publicly-owned mechanisms for the approval and oversight of surveillance technology.
In addition, countries should strengthen export controls and provide assurances of legal redress to victims.
"It is imperative that States limit the uses of such technologies to lawful ones only, subjected to the strictest sorts of oversight and authorisation," he said. "And that States condition export of such technologies on the strictest human rights due diligence".
Companies operate in 'free-for-all' snooping environment
Addressing the issue of corporate responsibility, Mr. Kaye insisted that companies should adhere to their human rights responsibilities, as they "appear to be operating without constraint".
To remedy this, firms should disclose data transfers, conduct "rigorous" human rights impact assessments, and avoid transfers to States unable to guarantee compliance with human rights norms, the Special Rapporteur said.
"The private surveillance industry is a free for all," Kaye noted, "an environment in which States and industry are collaborating in the spread of technology that is causing immediate and regular harm to individuals and organisations that are essential to democratic life – journalists, activists, opposition figures, lawyers, and others.
"It is time for governments and companies to recognise their responsibilities and impose rigorous requirements on this industry, with the goal of protecting human rights for all," Mr. Kaye said.
Mini Grids Have Potential to Bring Electricity to Half a Billion People
Mini grids, previously viewed as a niche solution, can provide electricity to as many as 500 million people by 2030, helping close the energy access gap, according to a new World Bank report. The combination of falling costs, dramatic increase in quality of service, and enabling policies has made mini grids a scalable option to complement grid extension and solar home systems.
Mini Grids for Half a Billion People: Market Outlook and Handbook for Decision Makers is the most comprehensive study on mini grids to date. It provides policy makers, investors, and developers with insights on how mini grids can be scaled up. It takes stock of the global market and industry, analyses costs and technological innovations, and shows the importance of microfinance and income-generating uses of electricity.
Compared with main grid and solar home systems, mini grids are a more viable solution for areas with high population density and medium electricity demand. Extending main grid to serve remote communities is often prohibitively expensive. Globally, at least 19,000 mini grids are already installed in 134 countries, representing a total investment of $28 billion and providing electricity to around 47 million people. Most are deployed in Asia, while Africa has the largest share of planned mini grids.
At present the total mini grid investment in countries with low levels of electricity access in Africa and Asia totals $5 billion. It is estimated that $220 billion is needed to connect 500 million people to 210,000 mini grids in these regions by 2030. Across the globe, countries need to actively mobilize private sector investment. This can be achieved by setting up policies that support comprehensive electrification programs, promoting viable business models, and providing public funding, for example through performance-based grants.
"Mini grids are now one of the core solutions for closing the energy access gap. We see great potential for mini grid development at scale and are working with countries to actively mobilize public and private investment," said Riccardo Puliti, Senior Director of Energy and Extractives at the World Bank. "The World Bank has been scaling up its support to mini grids while helping countries develop comprehensive electrification programs. Our commitments to mini grids represent about one-quarter of total investment by the public and private sector in our client countries. The Bank's portfolio spans 37 mini grids projects in 33 countries, with a total commitment of more than $660 million. This investment is expected to leverage an additional $1.1 billion in cofinancing."
In addition to being cost-efficient, mini grids have many other benefits. They have positive environmental impacts: 210,000 mini grids powered by solar energy would help avoid 1.5 billion tons of CO2 emissions globally. They also offer national utilities a win-win solution in the electricity sector by paving the way for more financially viable future grid expansion.
By the time the main grid arrives, significant demand for electricity would already exist and customers would have greater ability to pay through the generation of productive uses made possible by mini grids.
Funding for the report was provided by the World Bank's Energy Sector Management Assistance Program (ESMAP).
ADB to Improve Skills, Competitiveness of Cambodia's Labor Force
The Asian Development Bank (ADB) has approved a $60 million loan to boost the skills and competitiveness of Cambodia's growing labor force, as the Government of Cambodia seeks to transition its economy from a low-skilled, labor-intensive growth model to a skills-driven one.
The loan aims to help Cambodia diversify and modernize its industrial sector by upgrading the facilities and equipment of selected technical training institutes (TTIs) around the country; improving the curriculum and skills of TTI trainers; and forging stronger ties between the government and business community to meet the changing needs of the labor market.
Cambodia is ranked 110th out of 140 economies in the 2018 Global Competitiveness Report owing to the difficulty faced by businesses in finding skilled employees to fill technical roles. The country's technical and vocational education and training (TVET) programs are not meeting the needs of the labor market, with most diploma programs focusing on jobs in the service sector.
"Having a highly skilled labor force is essential for a country like Cambodia, which has a fast-growing economy and an expanding workforce," said ADB Education Specialist for Southeast Asia Ms. Yumiko Yamakawa. "The ADB loan will focus on improving the skills of workers employed in high-growth sectors to fuel the country's development. We are also making sure that all stakeholders, especially the government and the private sector, work together to boost workers' skills."
The Skills for Competitiveness Project will help train 18,000 qualified technicians (28% women), with higher employability and technical skills in four priority sectors: manufacturing, construction, electricity, and electronics. This will be done by strengthening five TTIs around Cambodia, including the upgrading of 16 new training facilities with gender-sensitive, inclusive, and energy-saving design features like separate dormitory floors and toilets for women; providing advanced and industry-grade training equipment; building capacity of trainers; and providing merit-based stipends to selected students.
The five TTIs identified for the project are the Battambang Institute of Technology, the Institute of Technology of Cambodia, the National Polytechnic Institute of Angkor, the National Technical Training Institute for TVET Park, and the Regional Polytechnic Institute Techo Sen Svay Rieng.
Furthermore, the project will provide upskilling and reskilling opportunities for existing workers to address skills gaps and skills shortage in the industrial sector through work-based learning programs. Eighteen work-based lending programs will be implemented in partnership with industry players, which will improve the competencies of about 360 workers.
The pilot skills development fund, an innovative model to increase and incentivize industry investments in skills development in Cambodia, will be expanded. The project will finance training proposals to be supported by the fund. This will provide training opportunities for at least 3,500 workers (25% women); develop the capacity of government agencies to strengthen the management of the fund; and provide support for establishing a new permanent agency, which will be fully operational by 2024.