EU budget 2018 approved: support for youth, growth, security
For next year's budget, MEPs have secured more support for unemployed young people and additional funding for SMEs, research programmes and Erasmus.
Commitment appropriations for 2018 total €160.1 billion, and payment appropriations €144.7 billion (see below).On the heels of the Council's formal approval of the conciliation agreement with Parliament on the 2018 budget, Parliament approved the budget by 295 votes to 154, with 197 abstentions. It was then signed into law by President Antonio Tajani.
Youth, growth and jobs
Parliament reversed the Council's €750 million cuts in the area of "growth and jobs", and secured an increase for the Youth Employment Initiative of €116.7 million in commitment appropriations, raising the total to €350 million, to help young people desperately seeking a job. Furthermore, MEPs succeeded in securing new resources, on top of the Commission's budget proposal, for programmes they consider key to boosting growth and jobs, namely Horizon 2020 (research programmes, an increase of €110 million) Erasmus+, (an additional €24 million) and COSME (support for SMEs, up by €15 million).
Refugee and migration crisis, cutting funds for Turkey
Parliament managed to boost the Commission's draft budget for agencies with security-related tasks: Europol (gets an additional €3.7 million and 10 new posts) and Eurojust (receives €1.8 million more and 5 more posts).
To continue tackling the migration crisis, the European Asylum Support Office receives an increase of €5 million. Similarly, Parliament increased the budget heading by €80 million (on top of the draft budget) for the EU's external actions on migration challenges, which include actions in the Eastern and Southern Neighbourhoods as well as the Western Balkans.
Concerning Turkey, MEPs decided to cut pre-accession funds by €105 million (with a further €70 million in commitments put in reserve), in response to the deteriorating situation in relation to democracy, rule of law and human rights.
Agriculture and climate protection
Parliament's negotiating team obtained €34 million in additional support for young farmers to reduce youth unemployment in rural areas. Also, funds to support agricultural practices which benefit the climate and environment were increased by €95 million.
Quotes
Members of the parliamentary negotiating team made the following statements after the votes:
"Parliament can be satisfied with the EU Budget for 2018. We found an agreement because our priorities were to boost the programmes which will prepare the EU for the future and protect Europeans – Research through Horizon 2020, mobility of the young through Erasmus+ and ErasmusPro, infrastructure programmes like the Connecting Europe Facility and support for SMEs through COSME. We also managed to boost funding for security-related programmes, asylum policy and Neighbourhood Policy", said the Chair of the Budgets committee, Jean Arthuis (ALDE, FR).
"This budget delivers on what EU citizens expect from Europe: jobs and growth on the one hand and security on the other. By investing in research, infrastructure, education and SMEs, we will become more competitive and future-oriented. As for security, we have succeeded in strengthening Europol and Eurojust, so that they ensure better cooperation and coordination in fighting terrorism and organised crime across the EU. Finally, we have made it clear that EU support to countries outside the EU does not come without strings attached: Turkey is drifting away from EU values and we have decided to reduce assistance by 105 million Euros less than the Commission proposal", said lead rapporteur (Commission section) Siegfried Mureșan (EPP, RO).
What are commitment and payment appropriations?
Given the need to manage actions spanning several years (e.g. financing a research project lasting 2-3 years), the EU budget distinguishes between commitment appropriations (the cost of all legal obligations contracted during the current financial year, possibly bearing consequences in the following years) and payment appropriations (money actually paid out during the current year, possibly to implement commitments entered into in previous years).
ADB, ACAMS Partner to Improve Anti-Money Laundering Capacities in Developing Asia
The Asian Development Bank (ADB) and the Association of Certified Anti-Money Laundering Specialists (ACAMS) are partnering in the pilot rollout of an internationally accredited online training program to boost anti-money laundering and know-your-client (AML/KYC) capacities of ADB's Trade Finance Program (TFP) partner banks.
"Enhancing the banking system's ability to detect money laundering and terrorist financing is key to achieve the Sustainable Development Goals related to peace, justice, and strong institutions. ADB regards the strengthening of governance and institutional capacity of its developing member countries (DMCs) as integral to achieving a more inclusive and sustainable future for Asia and the Pacific," said ADB's Office of Anticorruption and Integrity Head Mr. John Versantvoort.
Backed by ADB's AAA credit rating, TFP provides guarantees and loans to over 200 partner banks to support trade, enabling more companies throughout Asia and the Pacific to engage in import and export activities.
TFP's objectives related to AML and combating the financing of terrorism (CFT) are to enhance the fight against financial crime and narrow the global trade finance gap estimated at $1.5 trillion. Work in this area includes knowledge-sharing and workshops, policy recommendations, and capacity building programs for banks and regulators. These efforts contribute to the "de-risking" of correspondent bank relationships—a major issue in many DMCs, especially in the Pacific—and drive more transparency in the financial system, particularly in trade.
"Providing online trainings in developing Asia is one way to move the needle towards establishing minimum training qualifications for bank frontliners. We hope that many of them will be certified soon," said ADB's TFP Investment Specialist Ms. Nana Khurodze.
The partnership with ACAMS demonstrates ADB's broader capacity building objective of providing banking institutions with more knowledge to support small and medium-sized enterprises towards economic growth and job creation.
"ACAMS is honored to have this opportunity to partner with ADB to contribute to capacity building of the AML/KYC knowledge of its TFP partner banks. The focus on AML/CFT and sanctions are to help institutions develop a strong compliance culture to understand risks, evaluate their anti-financial crime framework, and embed the appropriate policies, procedures, and controls. This will in turn help these institutions meet international standards and recommendations," said ACAMS President and Managing Director Mr. Rohit Sharma.
What does it mean to 'leave no-one behind?'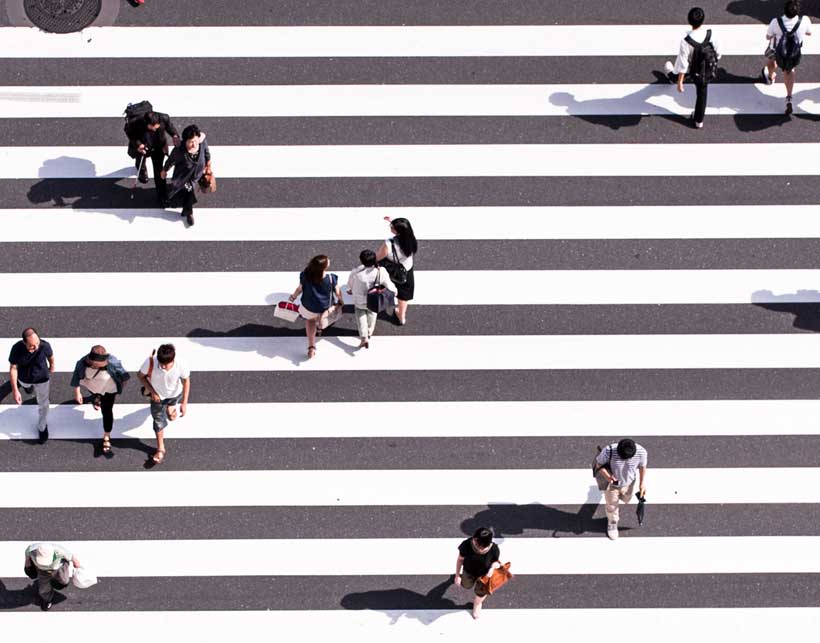 The 2030 Agenda for Sustainable Development has the principle of 'leaving no-one behind' at its core. Efforts to improve social, economic and environmental conditions should focus first on those most in need. This calls, of course, for data and statistics to be disaggregated along many dimensions, such as age, sex, disability status, migratory status, ethnicity and geographic location, so that at-risk groups can be identified and their progress monitored.
But it also raises a fundamental question. What does it mean to be left behind?
Social exclusion – being left behind—can take many forms. Poverty and material deprivation are, certainly, major factors in social exclusion, but missing out on society's opportunities is not due to poverty alone. There are multiple other ways in which vulnerable groups can find themselves excluded: barriers to accessing services such as health care and education; limited social support networks; exclusion from the increasing trend towards digitalization; obstacles that limit civic participation; and experiences of crime and criminal justice that affect actual or perceived ability to participate in society. Social exclusion is detrimental not only to the individuals suffering from it, but to whole populations since it reduces the cohesion and equitable functioning of societies.
So broad is the range of ways that social exclusion can manifest itself, and so diverse the cultural contexts in which it can arise, that statisticians are not attempting to arrive at a single definition of what it means. Instead, a UNECE-led group of experts has gathered today in Geneva to examine and compare the many frameworks used to understand social exclusion; the data sources used to collect information on the extent and spread of the phenomenon; and the ways that indicators of social exclusion can be used to better understand progress or impediments to achieving the SDGs.
The range of current approaches to measurement is testament to the complexity of the issue. In the Netherlands, a Social Exclusion Index has been developed based on 42 indicators—looking at material deprivation, limited social participation, inadequate access to social institutions and lack of integration. In the United Kingdom a conceptual framework based on three dimensions—quality of life, resources and participation—is being used experimentally to assess the availability of data in existing surveys and other sources.
The Task Force on Measuring Social Exclusion, comprising 28 experts from countries participating in the Conference of European Statisticians (CES) as well as ECLAC, Eurostat, OECD and UNDP, is gathering evidence to help them prepare recommendations for best practice, to be presented to the UNECE-led Conference of European Statisticians (CES) in 2020. The resulting guidance will aid countries in producing comparable indicators that permit cross-country analyses of this complex and ever-changing issue.
The work of the Task Force follows an in-depth review of the statistical measurement of social exclusion conducted for the CES by Canada and Mexico in 2018.
African Development Bank launches digital tool to help African youth learn to code
The African Development Bank and technology firm Microsoft today launched the 'Coding for Employment' digital training platform, an online tool to provide digital skills to African youth, wherever they are across the continent.
The platform, launched at the 2019 African Economic Conference in Sharm El Sheikh, Egypt, aims to promote a continuous learning culture among young people and build their capacity to shape the continent's future.
The high-level event drew heads of state and government, ministers and leaders from the private sector and academia to discuss how this new tool and other technological innovations could be used to spur development across the continent.
"The youth employment and skills development challenge is a complex issue that requires systemic thinking and bold partnerships … to address the existing skills gap and link youth to decent and sustainable employment," said Hendrina Doroba, the African Development Bank's acting director for Human Capital, Youth & Skills Development.
"The skills training platform launched today is a testament to the impact that such partnerships can achieve and the Bank looks forward to strengthening similar partnerships."
The platform teaches technical courses such as web development, design, data science and digital marketing and will be constantly adapted to respond to market demand. It is accessible on mobile devices, even in low internet connectivity settings and has an affordable, easy-to-navigate, secured and private interface.
"A defining challenge of our time is ensuring that everyone has equal opportunity to benefit from technology," Ghada Khalifa, Director of Microsoft Philanthropies for the Middle East and Africa, said at the launch.
"Forward-thinking initiatives such as the digital training platform represent our commitment to helping drive the momentum needed. Though there is still much work to be done, we believe that through dynamic partnerships such as these, we can help build a knowledge-based economy in Africa that leaves no person behind."
The Coding for Employment Program is a crucial part of the African Development Bank's strategic agenda to create 25 million jobs by 2025, and to equip 50 million African youth with competitive skills. The Bank piloted the program in five countries (Nigeria, Kenya, Rwanda, Senegal and Côte d'Ivoire) in partnership with The Rockefeller Foundation and Microsoft and is currently developing 14 ultra-modern centers specialized in ICT and entrepreneurship skills trainings for youth.
The goal is to scale up the program to 130 centers of excellence across the continent over a 10-year period. It will create nine million jobs by building synergies with the public and the private sector globally to deliver demand-driven, agile and collaborative skills to empower young people to become innovative players in the digital economy.
The Coding for Employment training platform can be accessed here across 54 African countries.