Conditions Favorable for Worker-Friendly Trade Reforms
Solid growth projections across APEC member economies will create space to advance trade and labor policy reforms needed to address potentially disruptive transition challenges for workers, according to a new report from the APEC Policy Support Unit.
The APEC region, which accounts for over half of global trade and about 60 per cent of global GDP, will outpace the rest of the world at 3.9 per cent growth for 2017 and maintain a steady pace at 3.8 per cent growth in 2018, the latest APEC Regional Trends Analysis forecasts.
It calls these prime conditions for the introduction of improved trade adjustment and social protection schemes to help work forces cope with economic and technological growing pains and structurally ensure the momentum of the region's economy.
"The economic outlook in APEC is encouraging but there is much work to do to fight rising inequality that contributes to anti-globalization sentiments in some areas. More people need to feel the benefits of trade-driven growth to sustain economies over the long haul," explained Dr Denis Hew, Director of the APEC Policy Support Unit.
"With economies finding their footing, there is a real opportunity for policymakers to confront the effects of market competition and technological change in ways that could make a lasting difference for employment and income prospects in the region."
The report underscores the importance of deepening cooperation in APEC to narrow education and skills mismatches between labor and employers, open new economic opportunities and raise productivity in the digital era.
It also points to the value regional partnership can bring in supporting workers marginalized by globalization, including those hurt by shuttered industries and job losses—a realm that has been largely limited to domestic policy development in the past.
"The impact of automation and cost competitiveness on jobs and wages has been more pronounced in the developed world and will increasingly be felt in developing areas too as their income and innovation levels continue to rise," said Emmanuel San Andres, an Analyst with the APEC Policy Support Unit Analyst and the report's lead researcher.
"Ultimately economies in the APEC region are facing many of the same labor market pressures and the threat they pose to an inclusive recovery. This is a chance for APEC member economies to learn from one another how to optimize trade and growth outcomes at home in this age of disruption," San Andres continued.
The report recommends greater focus in APEC on the design and implementation of measures such as worker training and re-training, apprenticeship programs, job counselling and social safety nets. It also advocates increased information-sharing on labor trends to help APEC economies refine their policy solutions.
APEC Senior Officials will meet in Port Moresby, Papua New Guinea on 5-6 December to decide how to take this process forward as they flesh out the region's priorities for policy collaboration in 2018.
New Solar Project to Restore Electricity to Over One Million Yemenis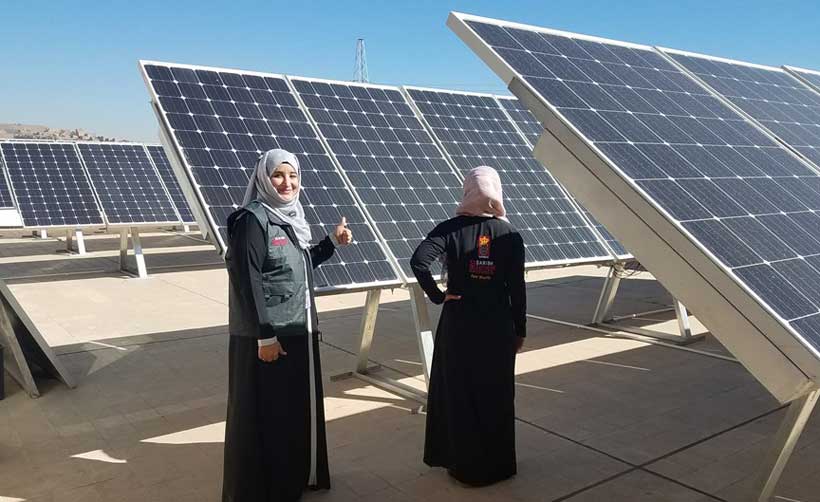 The World Bank announced today a new project to finance off-grid solar systems in Yemen to power vital basic services, and improve access to electricity for vulnerable Yemenis in rural and outlying urban areas.
Funded by a US$50 million grant from IDA, the World Bank's fund for the world's poorest countries, the new project will rely on the commercial solar market, which has grown despite the conflict, providing further support to the local economy and creating jobs.
Solar power has proved to be the most immediate solution for severe energy shortages in Yemen. A booming solar industry has developed driven by the private sector, but the costs have put the technology beyond the reach of public facilities and the most vulnerable populations.
The Yemen Emergency Electricity Access Project will work with the current solar supply chain and the existing network of microfinance institutions, to finance and deliver off-grid solar systems to rural and peri-urban areas. The aim is to restore or improve access to electricity to 1.4 million people, around half of them women. The project will also fund solar power for critical infrastructure, such hospitals, schools, water corporations, and rural electricity providers.
"The lack of electricity in Yemen has had a devastating impact on Yemenis and the provision of services," said Dr. Asad Alam, World Bank Group Country Director for Yemen, Egypt, and Djibouti. "While responding to immediate need, the project will contribute to building a more inclusive and sustainable solar market in Yemen through targeted financing to the private sector which will expand its reach to the poor and vulnerable."
The project will be implemented in partnership with the United Nations Office for Project Services (UNOPS) and in collaboration with the local private sector, including Micro Finance Institutions, solar equipment suppliers and technicians. Working with the Yemeni private sector will help create hundreds of jobs.
"Investing in solar will make Yemen's electricity more resilient, reduce the dependence on fuels for critical service facilities, and create jobs in the private sector," said Joern Torsten Huenteler, World Bank Energy Specialist and Task Team Leader of the project, "What Yemenis need today more than ever is a quick and innovative energy solutions to help ease the crisis."
With this new financing, IDA emergency grants to Yemen issued since July 2016 have totaled US$1.183 billion.
These projects have been prepared – and are being implemented – in partnership with Yemeni institutions and UN organizations such as the United Nations Development Program, the United Nations Children's Fund, the World Health Organization, the United Nations Food and Agriculture Organization, and the United Nations Office for Project Services.
Japan works with UNIDO to boost employment in Lebanon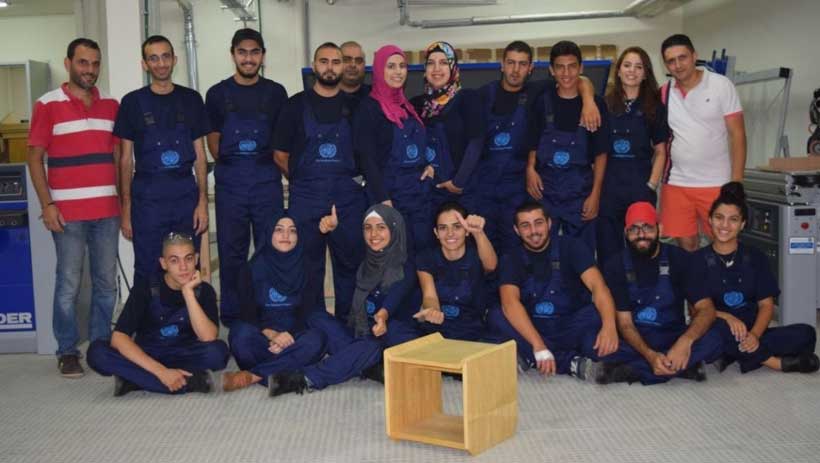 The Government of Japan has announced that it will fund a project to create jobs in the carpentry and construction sectors in northern Lebanon. This is one of eight new projects implemented by the United Nations Industrial Development Organization (UNIDO) in Ethiopia, Iraq, Jordan, Lebanon, Liberia, Nigeria, Somalia and the Syrian Arab Republic, with Japanese funding totaling US$5.2m.
The project will build upon previous interventions to create economic opportunities, particularly among host and refugee communities, in the northern areas of the country. The technical assistance will focus on the design of new training modules for construction skills training and the delivery of marketable vocational skills training to vulnerable individuals.
Matahiro Yamaguchi, Ambassador of Japan to Lebanon, stated, "Japan is very keen on creating employment opportunities in productive sectors such as carpentry and construction, in order to promote economic development in the country." He expressed hope that the project assists both Lebanese residents and Syrian refugees in gaining access to job markets and entrepreneurship by equipping them with essential technical skills and practical knowledge.
Speaking at the kick-off event held on 28 March at UNIDO headquarters in Vienna, during which the eight projects and the funding from the Government of Japan were announced, UNIDO Director General, LI Yong, highlighted that the projects aim to strengthen the humanitarian-development nexus and promote inclusive and sustainable industrial development by taking a human security approach.
Ambassador Mitsuru Kitano, the Permanent Representative of Japan to the International Organizations in Vienna, stated that the projects will "help individuals to live under healthy conditions, consolidate their livelihoods and, with all of this, gain optimism for their future."
Lebanon continues to be by far the largest host of Syrian refugees in proportion to population. The country is currently hosting more than one million refugees, resulting in a 25% increase in the population. In particular, interventions aimed at creating jobs and economic opportunities are considered urgent by the government and the United Nations.
This project will target individuals in areas that have been significantly impacted by the humanitarian crisis in Lebanon in order to upgrade their skills and knowledge to be better prepared to handle any external shocks to the labour market, as well as to enhance their employability. Given the backdrop of high youth unemployment (30%), falling oil prices and a slow in economic growth, this training couldn't come at a better time for participants in the north of Lebanon.
Economy and Human Welfare to Grow Under IRENA's 2050 Energy Transformation Roadmap
Increasing the speed of global renewable energy adoption by at least a factor of six – critical to meeting energy-related emission reduction needs of the Paris Climate Agreement – can limit global temperature rise to two degrees, according to the latest edition of the International Renewable Energy Agency's (IRENA) long-term renewable energy outlook. At the same time, the report finds that by 2050, the global economy would grow by one per cent and global welfare, including benefits not captured by GDP, such as health benefits from reduced air pollution and reduced climate impacts, among others, would improve by 15 per cent, compared to the current trajectory.
Global Energy Transformation: A Roadmap to 2050, launched today at the Berlin Energy Transition Dialogue, also finds that increasing cumulative energy system investment by 30 per cent to 2050 in favour of renewable energy and energy efficiency, can create over 11 million additional energy-sector jobs, completely offsetting job losses in the fossil fuel industry. Immediate action will also reduce the scale and value of stranded energy-related assets in the future. The roadmap currently anticipates up to USD 11 trillion of stranded energy assets by 2050 – a value that could double if action is further delayed.
"Renewable energy and energy efficiency together form the cornerstone of the world's solution to energy-related CO2 emissions, and can provide over 90 per cent of the energy-related CO2 emission reductions required to keep global temperature rise to two degrees Celsius," said IRENA Director General Adnan Z. Amin. "If we are to decarbonise global energy fast enough to avoid the most sever impacts of climate change, renewables must account for at least two-thirds of total energy by 2050.
"Transformation will not only support climate objectives, it will support positive social and economic outcomes all over the world, lifting millions out of energy poverty, increasing energy independence and stimulating sustainable job growth," continued Mr. Amin. "An opportunity exists to ramp up investment in low-carbon technologies, and shift the global development paradigm from one of scarcity, inequality and competition to one of shared prosperity – in our lifetimes. That is an opportunity we must rally behind by adopting strong policies, mobilizing capital and driving innovation across the energy system."
Current government plans fall short of emission reduction needs. At today's trajectory, the world would exhaust its energy-related "carbon budget" (CO2) for 2oC in under 20 years, despite continued strong growth in renewable capacity additions. By the end of 2017, global renewable generation capacity increased by 167 GW and reached 2,179 GW worldwide – yearly growth of 8.3 per cent.
However, without an increase in deployment, fossil fuels such as oil, natural gas and coal would continue to dominate the global energy mix by 2050. The roadmap analysis outlines an energy system in which renewables account for up two-thirds of total final energy consumption, and 85 per cent of power generation by 2050 – up from 18 per cent and 25 per cent respectively today.
To achieve this, at least a six-fold acceleration of renewable energy is needed, both through increased electrification of transport and heat, and more direct use of renewables. Electrification, and renewable power are key drivers outlined in the report, with solar and wind capacity leading the energy transformation.
Visit the IRENA website to download Global Energy Transformation: A Roadmap to 2050