Cities in Eastern Europe and Central Asia: A Story of Urban Growth and Decline
The urbanization experience of countries across Eastern Europe and Central Asia is quite unique, and for several reasons. To begin with, most of these countries attained high-urbanization levels under a centrally-planned system, in which non-economic factors were pivotal in shaping the spatial distribution of both the population and economic activities.
By 1989, close to 64% of the population in the region lived in urban areas. Cities were founded in remote areas and often created and consolidated around a single industry. While more than 25 years have passed since the fall of the Soviet Union, the central-planning legacy is likely to continue influencing the trajectory of urban areas in the region for decades to come.
Today, urbanization in Eastern European and Central Asian countries is also profoundly affected by demographic transition. Having experienced more than two decades of fertility rates below replacement levels, and currently suffering from negative net-migration rates, many countries in the region are experiencing an overall decline of their population. Compared to the rest of the world, countries in the region have much lower population growth rates, and are among the only countries experiencing both a decline of their total population and of their urban population.
With a smaller labor force available, cities across Eastern Europe and Central Asia are increasingly competing against each other to attract scarce human capital. On one hand, the region's cities are facing population decline in unprecedented numbers and scale: between 2000 and 2010, 61% of the cities in the region were declining, losing on average 11% of their population. On the other hand, population growth is increasingly concentrated in a fewer number of cities.
Spatial GINI coefficients – which measure the degree of concentration of the population across cities in each country – increased in all but 4 out of 17 countries studied over the period 2000-2010.
Across the region, Central Asian countries, as well as Poland and Turkey, appear to be less affected by city population decline, whereas countries like Bulgaria, Albania, and Romania are seeing more than 80% of their cities declining. The rate at which cities are growing or declining also varies substantially within countries, with some presenting distinct spatial patterns.
In Ukraine, for instance, data (collected prior to the ongoing crisis) indicates that most of the cities in the eastern part of the country were declining, which contrasts with the growing trends observed in cities on the western side of the country.
Which Cities are Growing and Which Are Declining?
Data for more than 5,000 cities across Eastern Europe and Central Asia indicates that bigger cities tend to grow more (or decline less) than smaller cities. Capital cities and secondary cities also appear to have an advantage in attracting populations. The degree of economic specialization matters also, with cities that are dominated by one industry or economic sector (often called monotowns) growing much less (or declining much more) than their peers.
Location also matters. Being close to the coast or having a milder winter positively impacts city population growth. However, being closer to other, larger, cities can be detrimental to a city's ability to attract a population, particularly when located in regions and countries undergoing demographic decline.
Is the decline in city population linked to economic decline? On average, cities that are shrinking in population do perform worse in economic terms than cities that are growing. However, in Eastern Europe and Central Asia, city population decline is not always linked to economic decline. In fact, some of the declining cities are performing at the same level, or better, than growing cities.
Policy Implications
Both growing and declining cities face uniquely challenging environments. Growing cities need to adapt their local infrastructure to ensure that the growing population is well-absorbed and integrated into the city, while avoiding urban sprawl and balancing urban growth beyond administrative boundaries (an increasingly common phenomenon in the region).
In many of the region's growing cities, the population is moving from city centers – which are at times shrinking – towards suburbs. This suggest that there are issues with housing provision and/or inefficient land-use in those city centers that need to be addressed.
City population decline has important policy implications at both the national and local level. Decline can often lead to fiscal imbalances, as the revenue base of cities is eroded, while the per capita cost of providing services increases. In addition, given the durable character of housing, decline can lead to housing vacancies, declining housing prices, and urban blight.
While many declining cities across Eastern Europe and Central Asia continue to focus their policy efforts on attracting a growing population, they should instead shift their efforts to better manage their population decline. Shrinking cities are not a new phenomenon, but the region is at an unexplored frontier – which poses both challenges and opportunities for countries as they manage urban development in the years ahead.
"Cities in Eastern Europe and Central Asia: A Story of Urban Growth and Decline" is a report developed under the framework of the Global Research Program on Spatial Development of Cities, initiated by the World Bank and the United Kingdom's Department for International Development (DFID) Growth Research team in 2014
UN and civil society team up to make cities more sustainable and inclusive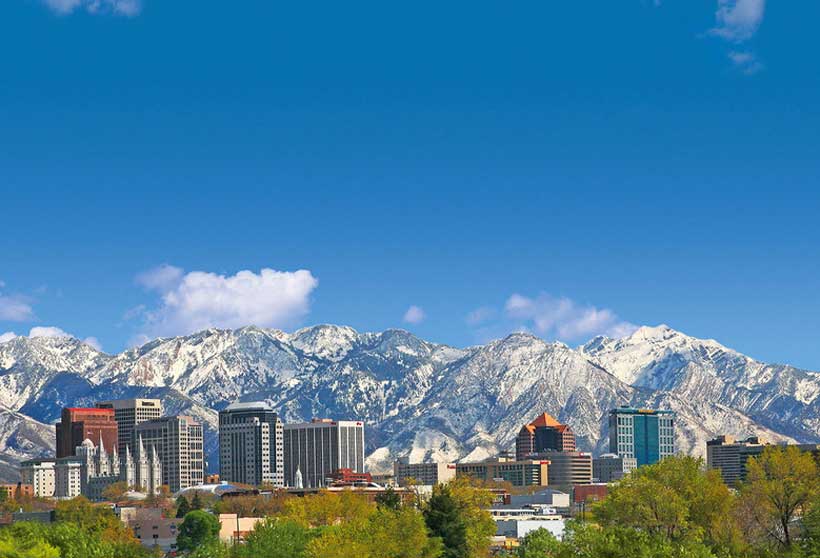 How can we make sure that cities become more inclusive, with a smaller environmental footprint, and leave no-one behind? These questions will be tackled at the UN Civil Society Conference, which is due to take place in the capital of Utah, Salt Lake City, at the end of August.
Representatives of civil society will have the opportunity to meet with senior UN officials, and discuss a wide range of solutions to the challenges of urban life.
The theme of this year's conference, "building sustainale and inclusive cities and communities", reflects the fact that over half of the world's population, some 55 per cent, now live in urban areas, with that figure expected to rise to 68 per cent by 2050.
Conference sessions will discuss topics connected to the main theme, including climate change; opportunities for youth; and emerging technologies and innovation.
Leaders of large urban centres, such as Salt Lake City in the state of Utah, the communities that live in them, as well as the private sector, are at the forefront of finding sustainable solutions to poverty; climate change; clean water and energy; and many of the other challenges connected to urban living.
Salt Lake City's sustainability credentials include the development of a Climate Positive Plan, laying out a path for a transition to 100 per cent clean energy by 2032, and an 80 per cent reduction in carbon emissions by 2024. In addition, the nearby Utah Valley University, works to educate the campus and larger community on the UN's 2030 Agenda for Sustainable Development, and has been an affiliate member of the UN's Department of Global Communications (DGC) since 2017.
"As a city committed to being inclusive, safe, resilient, and sustainable, it is an honor to be the first US host city of the UN Civil Society Conference outside of New York," said Mayor Jackie Biskupski in a statement. "I can think of no better time and no better place than Salt Lake City, for the UN and the world's NGOs to expand awareness in this country of sustainable development goals and the value of global unity."
Highlights include interactive thematic sessions, NGO-sponsored workshops, exhibits and a youth hub. Speakers and attendees will include leaders and other representatives from NGOs, UN agencies, academia, faith traditions, the public and private sectors and youth from around the world.
The UN Civil Society Conference is described by the UN as the Organization's "premier event in the civil society calendar", focusing on UN topics of interest to civil society and NGOs, where issues of global concern can be discussed.
WEF to Lead G20 Smart Cities Alliance on Technology Governance
The World Economic Forum, the International Organization for Public-Private Cooperation, has been selected to act as the secretariat for a new G20 Global Smart Cities Alliance.

The alliance unites municipal, regional and national governments, private-sector partners and cities' residents around a shared set of core guiding principles for the implementation of smart city technologies. Currently, there is no global framework or set of rules in place for how sensor data collected in public spaces, such as by traffic cameras, is used. The effort aims to foster greater openness and trust as well as create standards for how this data is collected and used. This marks the first time that smart city technologies and global technology governance have been elevated to the main agenda.
The Forum will coordinate with members from the G20, Urban 20 and Business 20 communities to develop new global governance guidelines for the responsible use of data and digital technologies in urban environments. The Internet of Things, Robotics and Smart Cities team in the Forum's Centre for the Fourth Industrial Revolution Network will take the lead and ensure accountability throughout the alliance's members.
"This is a commitment from the largest economies in the world to work together and set the norms and values for smart cities," said Børge Brende, President of the World Economic Forum. "We will coordinate efforts so that we can all work in alignment to move this important work forward. It is important we maximize the benefit and minimize the risk of smart city technology so all of society can benefit, not the few."
"The advancement of smart cities and communities is critical to realize Japan's vision for Society 5.0. It is also essential to address the world's most pressing challenges, including climate change and inclusive economic growth," said Koichi Akaishi, Director General for Science, Technology and Innovation for the Cabinet Office of the Government of Japan. "The Government of Japan is proud to have championed this cause as part of our G20 presidency and was pleased to see the Business 20, Urban 20 and G20 Digital Ministers all pledge their support for the creation of a global smart cities coalition. To advance this work, we are pleased to welcome the World Economic Forum Centre for the Fourth Industrial Revolution as the global secretariat for this important initiative."
Public-private cooperation is crucial to achieving global change. Efforts to form the Global Smart Cities Alliance have been supported by four partners of the World Economic Forum: Eisai, Hitachi, NEC and Salesforce.
"Open and Agile Smart Cities is thrilled to be part of this global effort led by the World Economic Forum to support cities and communities with a global framework," said Martin Brynskov, Chair of Open and Agile Smart Cities, an international smart cities network. "Openness and interoperability are key to scaling up digital smart city solutions that help tackle the challenges that cities are facing in the 21st century – on the cities' terms and conditions."
"This alliance builds on the work already done by many cities around the globe – such as the Cities Coalition for Digital Rights – to empower citizens through digital technologies. A human-centric digital society shall reflect the openness, diversity and inclusion that are at the core of our societies and value systems," said Ada Colau, Mayor of Barcelona. "Cities must spearhead efforts to put technology and data at the service of the citizens in order to tackle big social and environmental challenges, such as feminism, affordable housing, climate change and the energy transition. We are committed to being part of this global endeavour to build a digital society that puts citizens first and preserves their fundamental rights."
"In today's interconnected world, global collaboration is no longer merely an option, it is a necessity, said Bill de Blasio, Mayor of New York City. "New York City is proud to have championed a model for smart cities that puts our most vulnerable residents first. We also recognize that now more than ever urban issues have global implications. As mayors, we have a unique responsibility to lead by example and demonstrate a sustainable path towards a more inclusive and equitable future."
"As the world continues to urbanise, it is indispensable to successfully manage urban growth," said Ichiro Hara, Secretary General of the B20 Tokyo Summit, and Managing Director of Japan Business Federation, Keidanren. "The Business 20 have called to support the implementation of Society 5.0 by fostering cooperation among smart cities. We applaud the G20 for heeding our call for a smart cities alliance and look forward for a common guiding principles to be developed through this critical initiative."
"The Cities for All Network is excited to partner with the World Economic Forum and the G20 to help realize our shared vision for a more inclusive urban future," said Victor Pineda, President of World Enabled and Co-Founder of Smart Cities for All. "The last industrial revolution left out a lot of people. As we move into the Fourth Industrial Revolution, we cannot risk repeating past mistakes. We need to work together to co-design robust policy frameworks to ensure that all members of society can contribute to and benefit from technological advancements."
"Local governments and city leadership need to be at the core of decision-making when developing smart cities, said Emilia Saiz, Secretary General of United Cities and Local Governments (UCLG). "It is the guarantee to ensure the human dimension and the protection of the commons. United Cities and Local Governments is delighted to contribute in every way possible to that process and to transform the conversation around digital rights."
"In pursuit of the Sustainable Development Goals and in line with the New Urban Agenda, UN-Habitat affirms the importance of coordinating efforts around protections and standards in deploying smart digital infrastructure to ensure that such smart technologies benefit all, particularly the vulnerable, including people with disabilities," said Maimunah Mohd Sharif, Executive Director of UN Habitat. "We welcome this important new alliance led by the World Economic Forum, G20, mayors, national governments, multilateral organizations, and civil society groups."
About the Centre for the Fourth Industrial Revolution Network
The Network helped Rwanda write the world's first agile drone regulation and is scaling this up throughout Africa and Asia. It also developed actionable governance toolkits for corporate executives on blockchain, co-designed the first-ever Industrial IoT (IIoT) Safety and Security Protocol and created a personal data policy framework with the UAE.
Based in San Francisco, the World Economic Forum Centre for the Fourth Industrial Revolution brings together governments, leading companies, civil society and experts from around the world to co-design and pilot innovative approaches to the policy and governance of new technologies. More than 100 governments, companies, civil society, international organizations and experts are working together to design and pilot innovative approaches to the policy and governance of technology. Teams are creating human-centred and agile policies to be piloted by policy-makers and legislators around the world, shaping the future of emerging technology in ways that maximize the benefits and minimize the risks.
Global housing crisis: Urgent action needed on planning, policy and technology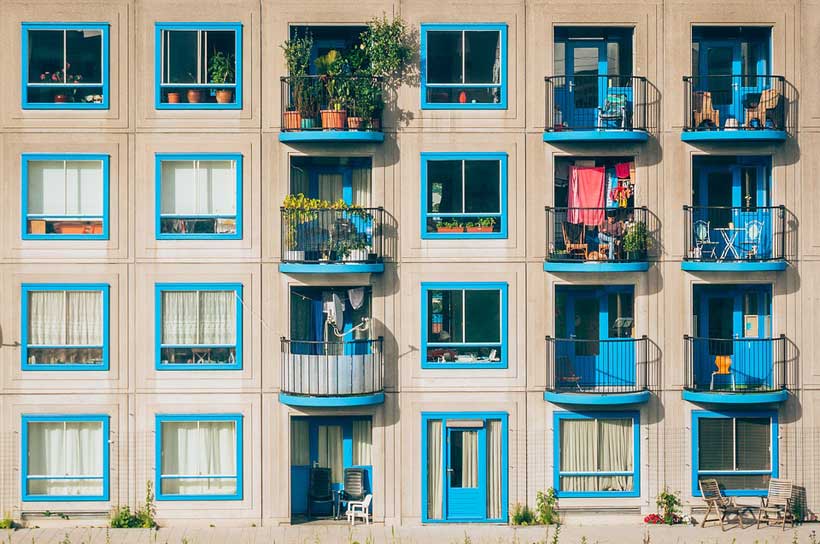 The world must act now to address the crisis in affordable housing. According to a new report by the World Economic Forum, Making Affordable Housing a Reality in Cities, about 90% of cities around the world do not provide affordable housing or of adequate quality. The report says that the cost of housing, as well as location, prohibits people from meeting other basic living costs, threatening their employment and fundamental human rights.
In Africa, more than half of the population live in sub-standard conditions, and in India and China, almost a quarter of the population live in informal settlements. Across the world, millennials spend more on housing than previous generations and have a lower quality of life. By 2050, more than 30% of the urban population around the world, about 2.5 billion people, will live in sub-standard housing or be financially stretched by housing costs.
"A world in which only a few can afford housing is not sustainable," said Alice Charles, Lead, Cities, Urban Development and Urban Services, World Economic Forum. "If cities are to find solutions, it requires a broader understanding of what constitutes affordability and the factors that affect it. This report explores both supply-side and demand-side dynamics affecting affordability and guides decision-makers towards strategic interventions and long-term reforms that can reduce dependence on government support systems and incentivize more commercially viable affordable housing through policies and practices that address systemic gaps in the housing value chain."
The key challenges to affordable housing include land acquisitions, zoning and regulations that affect land use, funding mechanisms, and design and construction costs. Examples of innovative approaches to support affordable housing include:
· The cities of Chengdu and Chongqing, China, are making land available through tradable land quotas, allowing agricultural land to be converted to urban use.
· The Communities Plus Programme in Sydney, Australia, is partnering with the private sector to develop 23,000 new and replacement social housing units, linking housing assistance with participation in education, training and local employment opportunities.
· Hamburg, Germany, and Copenhagen, Denmark, are pooling publicly owned assets into an Urban Wealth Fund that works with the private sector on affordable housing development projects.
· Employers such as Facebook and Google in the US, IKEA in Reykjavik, Iceland, Lego in Billund, Denmark, Samsung in Seoul and Suwon, Republic of Korea, and Alibaba in Hangzhou, China, are investing in housing developments for employees.
· London, UK, is offering construction training to address the skills shortage in the industry.
· Mexico is deploying bricklayer robots that increase construction productivity.
· Austin, US, Beijing and Shanghai, China, and Eindhoven, Netherlands, are exploring 3D printing to build homes.
· Denver, US, is mandating certain buildings to install green roofs or solar panels to save on energy costs for the occupants.
· Dupnitsa, Bulgaria, and Poznan, Poland, are changing eligibility criteria for social housing projects to support more citizens.
· Bristol, UK, is constructing homes with six types of housing tenure, including build-to-rent, shared ownership and rent-to-buy models.
· MIT's Media Lab has developed an 18.5 square-metre prototype apartment that uses transformable furniture that can be flipped, moved and stowed by hand gestures and voice commands, increasing the functionality to an apartment three times its size.
The report also outlines recommendations for city governments, the private sector and non-profits, including:
· City governments must develop regulations that emphasize property rights, protect tenants, support mixed-income housing development and enable innovative financing models.
· The private sector should work with local communities to provide affordable housing for employees, support new financing mechanisms and help meet housing costs. Private developers must invest in sustainable, energy-efficient design and use new materials, equipment and technologies to increase productivity.
· The non-profit sector should work with cities and private developers to offer alternative tenure models, provide policy development and technical support, and educate and advocate for citizens.
Ensuring affordable housing is critical to achieving the United Nations Sustainable Development Goal 11, which aims to make cities inclusive, safe, resilient and sustainable. According to the 2016 New Urban Agenda, housing policies can affect health, employment, poverty, mobility and energy consumption.
Making Affordable Housing a Reality in Cities was created in collaboration with PwC.