Cities in Eastern Europe and Central Asia: A Story of Urban Growth and Decline
The urbanization experience of countries across Eastern Europe and Central Asia is quite unique, and for several reasons. To begin with, most of these countries attained high-urbanization levels under a centrally-planned system, in which non-economic factors were pivotal in shaping the spatial distribution of both the population and economic activities.
By 1989, close to 64% of the population in the region lived in urban areas. Cities were founded in remote areas and often created and consolidated around a single industry. While more than 25 years have passed since the fall of the Soviet Union, the central-planning legacy is likely to continue influencing the trajectory of urban areas in the region for decades to come.
Today, urbanization in Eastern European and Central Asian countries is also profoundly affected by demographic transition. Having experienced more than two decades of fertility rates below replacement levels, and currently suffering from negative net-migration rates, many countries in the region are experiencing an overall decline of their population. Compared to the rest of the world, countries in the region have much lower population growth rates, and are among the only countries experiencing both a decline of their total population and of their urban population.
With a smaller labor force available, cities across Eastern Europe and Central Asia are increasingly competing against each other to attract scarce human capital. On one hand, the region's cities are facing population decline in unprecedented numbers and scale: between 2000 and 2010, 61% of the cities in the region were declining, losing on average 11% of their population. On the other hand, population growth is increasingly concentrated in a fewer number of cities.
Spatial GINI coefficients – which measure the degree of concentration of the population across cities in each country – increased in all but 4 out of 17 countries studied over the period 2000-2010.
Across the region, Central Asian countries, as well as Poland and Turkey, appear to be less affected by city population decline, whereas countries like Bulgaria, Albania, and Romania are seeing more than 80% of their cities declining. The rate at which cities are growing or declining also varies substantially within countries, with some presenting distinct spatial patterns.
In Ukraine, for instance, data (collected prior to the ongoing crisis) indicates that most of the cities in the eastern part of the country were declining, which contrasts with the growing trends observed in cities on the western side of the country.
Which Cities are Growing and Which Are Declining?
Data for more than 5,000 cities across Eastern Europe and Central Asia indicates that bigger cities tend to grow more (or decline less) than smaller cities. Capital cities and secondary cities also appear to have an advantage in attracting populations. The degree of economic specialization matters also, with cities that are dominated by one industry or economic sector (often called monotowns) growing much less (or declining much more) than their peers.
Location also matters. Being close to the coast or having a milder winter positively impacts city population growth. However, being closer to other, larger, cities can be detrimental to a city's ability to attract a population, particularly when located in regions and countries undergoing demographic decline.
Is the decline in city population linked to economic decline? On average, cities that are shrinking in population do perform worse in economic terms than cities that are growing. However, in Eastern Europe and Central Asia, city population decline is not always linked to economic decline. In fact, some of the declining cities are performing at the same level, or better, than growing cities.
Policy Implications
Both growing and declining cities face uniquely challenging environments. Growing cities need to adapt their local infrastructure to ensure that the growing population is well-absorbed and integrated into the city, while avoiding urban sprawl and balancing urban growth beyond administrative boundaries (an increasingly common phenomenon in the region).
In many of the region's growing cities, the population is moving from city centers – which are at times shrinking – towards suburbs. This suggest that there are issues with housing provision and/or inefficient land-use in those city centers that need to be addressed.
City population decline has important policy implications at both the national and local level. Decline can often lead to fiscal imbalances, as the revenue base of cities is eroded, while the per capita cost of providing services increases. In addition, given the durable character of housing, decline can lead to housing vacancies, declining housing prices, and urban blight.
While many declining cities across Eastern Europe and Central Asia continue to focus their policy efforts on attracting a growing population, they should instead shift their efforts to better manage their population decline. Shrinking cities are not a new phenomenon, but the region is at an unexplored frontier – which poses both challenges and opportunities for countries as they manage urban development in the years ahead.
"Cities in Eastern Europe and Central Asia: A Story of Urban Growth and Decline" is a report developed under the framework of the Global Research Program on Spatial Development of Cities, initiated by the World Bank and the United Kingdom's Department for International Development (DFID) Growth Research team in 2014
How to build more inclusive, climate-ready cities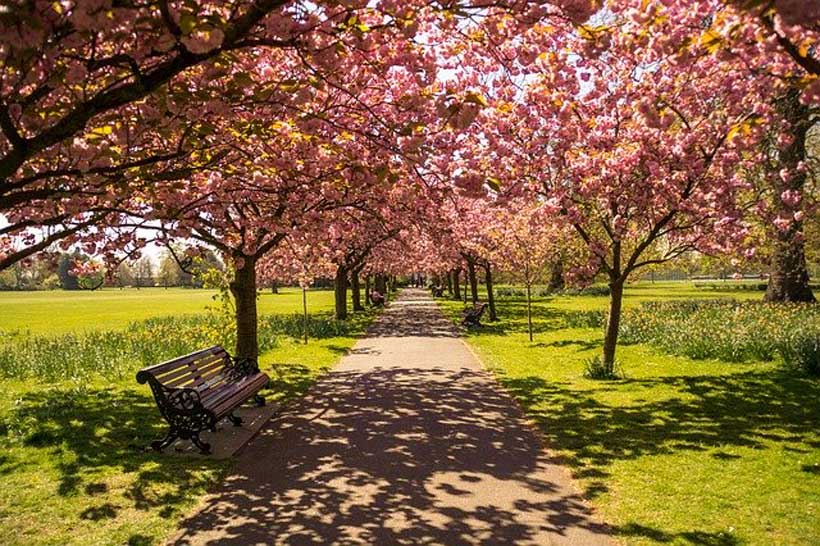 The World Economic Forum has released a series of four reports on how cities can take a systems approach to finance and deliver urban transformation projects in the wake of COVID-19, widening inequality and global conflicts. Each report – on city financing models, technology adoption, urban inclusion, and climate preparedness – guides city leaders with case studies and toolkits to successfully manage digital projects and new financing models to achieve more climate-ready and equitable cities.
The Global Future Council on Cities of Tomorrow, which comprises 45 sector experts from around the world, collaborated throughout the pandemic to help struggling cities build more future-ready communities for all citizens.
"Cities are on the frontlines of climate mitigation and adaptation. They are also under pressure to improve residents' standard of living and increase community cohesion while progressing towards sustainable development," said Alice Charles, Lead, Urban Transformation, World Economic Forum. "To meet these high expectations, cities need to develop strategies using a systems perspective to deliver net-zero carbon and climate-resilient urban infrastructure. The Global Future Council on Cities has done an extraordinary job with these reports to provide cities with the tools they need right now."
Implementing a systems approach across urban sectors:
Rethinking City Revenue and Finance: A systems-approach to financing urban transformation depends on access to a diverse range of revenue sources to advance both traditional and green infrastructure, which also must include investment in operations and maintenance. The report is informed by a survey of 10 city administrations on potential revenue streams, planned initiatives and the policy interventions required to ensure that projects are financially viable. For example, with support from UNHabitat and UNDP, Somaliland implemented a robust property tax and collection system to pay for infrastructure improvements, which increased the capital city's property tax revenue from $384,115 in 2008 to close to $1.5 million in 2018. This represents up to one third of the city's total revenue.
Using Digital Technology for a Green and Just Recovery in Cities: To move towards a systems approach, this report recommends that city leaders should start by asking, "What are the most pressing unmet needs and challenges in cities" that technology can improve, rather than, "What can we do with digital technologies?". A 10-step action plan and 31 case studies showcase best practices and innovative digital solutions that have already been applied in 28 cities worldwide. For example, ModeliScale is an energy network digital twin that allows simulation of the future energy grid. The model covers multiple inputs and outputs, including buildings, solar panels, electric vehicles and storage. This realistic view of a city's energy needs enables better planning for investment, operations and maintenance.
Accelerating Urban Inclusion for a Just Recovery: Equity and inclusion are at the heart of a systems approach to every aspect of recovery and transformation. The report provides a 10-step action plan for urban inclusion to enable city leaders to create more inclusive spatial, digital, social/institutional and economic realms. For example, São Paulo, Brazil, has successfully introduced an instrument called "Outorga Onerosa", which offers property owners a density bonus to increase the maximum allowable development on a site in exchange for either direct funds or in-kind support for specified public policy goals.
Delivering Climate-Resilient Cities Using a Systems Approach: This report finds that cities need to engage with relevant stakeholders from government, business, academia and civil society that interact with the urban value chain. The report provides a five-step action plan to guide cities in adopting a systems approach to climate-resilient urban infrastructure delivery. For example, Mexico City is leading the way in Latin America by financing green infrastructure with social impact bonds. The success of these bonds is based in part on certification by internationally independent experts who also periodically collect and publish data on performance indicators.
Together the four reports provide a roadmap for cities to become more equitable and resilient to the shocks and stresses caused by global conflict, climate change and rapidly changing technologies. As the Global Future Council co-chairs Carlo Ratti and Maimunah Mohd Sharif point out, preparedness on one front often has unexpected benefits elsewhere. In the foreword to the climate preparedness report, they write: "Systems approaches are complex – more connections lead to more complications – yet the successes of cities such as Melbourne, Fukuoka and Helsinki demonstrate that extraordinary rewards can be attained, especially if siloed thinking is dismantled. The solution to a transport query might lie in housing; the unanticipated positive impact of a new park might be felt in a nearby water treatment plant. By pursuing a systems approach, we can bring fresh ideas to fields as diverse as housing, energy, mobility, public and green spaces, water treatment, stormwater management, waste management and many others."
Nature-based solutions generate greener urban renewal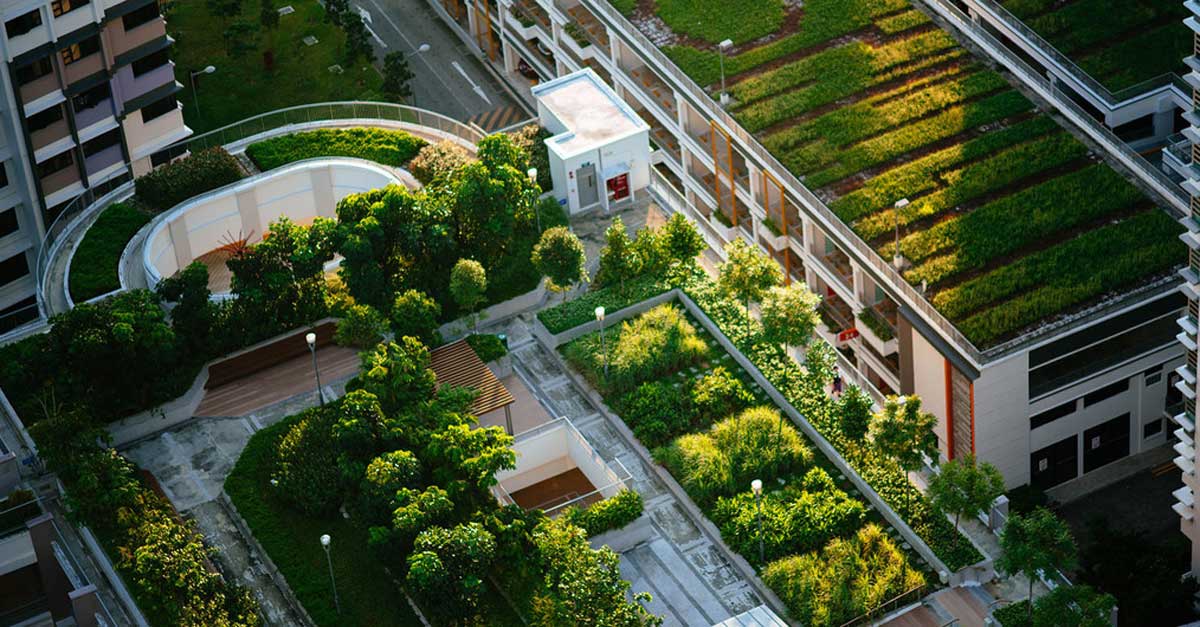 BY CALEB DAVIES
While nature is good for the body and mind, nature-based solutions are being adopted into urban renewal projects to mitigate the effects of climate change and create healthier communities.
Long lockdowns during the coronavirus pandemic offered us a reminder of the restorative power of nature for the body and mind. Yet, reconnecting people with nature, particularly in cities, has been the focus of several European research projects since well before the outbreak of COVID-19 almost three years ago.

These projects are using solutions from nature to tackle fundamental economic, environmental, health and social challenges in a bid to improve urban living conditions in general. They bring together European cities to chart paths toward a more sustainable socio-economic system and improve well-being.

Take Dortmund in Germany, Turin in Italy and Zagreb in Croatia. They are part of a project to add biodiversity-rich greenery to urban areas and to create economically beneficial environmental resources.

'It's not just planting a tree,' said Dr Axel Timpe at RWTH Aachen University in Germany. 'It's building a living system that creates a productive output.'
He is coordinating the proGIreg project, which is tackling the challenge of post-industrial regeneration by creating living labs in urban areas.

Dortmund, in the Rhine-Ruhr industrial heartland of Germany, was once a steelmaking hub. Turin, in the shadow of the Alps, is home to the one-time world's largest car factory at Lingotto, now largely disused. Zagreb, the capital of Croatia, used to have the world's largest pig farm and a vast sausage-making factory – both now defunct.
While their appearances, geographies and histories differ, the three cities face some similar challenges. Lacking high quality green spaces, these areas suffer from social and economic disadvantages.
Urban cultivation
In that context, one of the project's goals has been to turn a landfill in Dortmund into a park. This area is being cleaned up and planted with trees, while solar panels are used to generate energy and wildflower meadows are cultivated.
The project is also fostering urban farming with a particular emphasis on fish and plants – a food production system known as aquaponics. This combination of fish farming (aquaculture) and cultivating plants without soil (hydroponics) uses less land than traditional agriculture.
Nutrient rich aquaculture water is fed to the plants in an ancient form of food production that has found a new role to play in urban areas. Working with local citizens, the project's aquaponics systems make local food production more economically viable.
Turin has given over land to volunteers to open an urban farm in a post-industrial neighbourhood, where a range of activities takes place, according to Dr Timpe.
The volunteers rent out plots for people to use as gardens and aquaponics are used to grow high-quality herbs for local restaurants. There's a garden for people with special needs. Cooking and gardening classes are offered there too.
'The whole thing is also a business,' said Dr Timpe. 'The volunteers who run this now make their living from it, and they have a small shop on site as well.'
Enlisting nature
The overall goal of such projects is to make our cities better places to live through "nature-based solutions" – or NBS (see box below). That means enlisting nature to tackle the biggest threats of our age – including threats to food, water, biodiversity, human health, the economy and the climate.
The classic example of using NBS is the planting of tropical trees known as mangroves along coasts in Papua New Guinea to defend them from erosion. Another example is, the installation in Malmö, Sweden of green roofs, which are used to cool buildings in summer and prevent heat loss in winter, and a system of open soil drainage, biodiversity-rich ponds and overflow areas, which helps to improve drainage mitigating the risk of flooding.
The researchers are looking beyond technical solutions, getting to grips with tricky questions such as the role of local communities in designing and implementing NBS and the best way to combine multiple nature-based solutions.
Along with Dortmund, Turin and Zagreb in their front-runner roles, proGIreg is working with several follower cities to build on lessons learned so far. These are Cascais in Portugal, Cluj-Napoca in Romania, Piraeus in Greece and Zenica in Bosnia and Herzegovina.
Dr Timpe and his team are producing a catalogue of business models that can help local people keep the activities running sustainably.
Social focus
Another project developing nature-based solutions is called URBiNAT, which is working initially with three cities including Sofia (Bulgaria), Nantes (France) and Porto (Portugal).
URBiNAT has a particularly strong social focus. At a later stage, Brussels in Belgium, Siena in Italy, Høje-Taastrup in Denmark, Nova Gorica in Slovenia and other places are due to join. People living on the outskirts of these places frequently lack good jobs and feature high rates of school absenteeism.
'Often, they also feel very disconnected from the city they live in,' said Dr Gonçalo Canto Moniz at the Centre for Social Studies of the University of Coimbra in Portugal, speaking of community residents. He is coordinating URBiNAT with Isabel Ferreira, Nathalie Nunes and Beatriz Caitana.
'There is no sense of belonging.'
Their project seeks to expand on the concept of NBS so that it also takes account of human nature. Concretely, this means the development of things like local markets, where the focus is not so much on growing trees and plants as on fostering a sense of community. They also find ways to blend the natural and the social, like a winter garden that also functions as an outdoor classroom.
URBiNAT creates NBS in concert with locals but it stands out for the way it clusters NBS in groups. The thinking here is that, by linking up NBS in a particular area, it magnifies the positive effects.
Health corridors
Dr Canto Moniz and his team took inspiration from the concept of "green corridors" which are areas of land given back to nature so that animals and insects can move around unhindered. They wanted to explore what they called a "healthy corridor" to connect disadvantaged neighbourhoods. So far, the project has set up a whole catalogue of wide-ranging NBS – from community gardens to green walls – in the front-runner cities.
Aerial technology is used to collect evidence of the results. Drones fitted with thermal imaging cameras will be deployed to determine how much newly planted trees and other greenery have reduced street-level temperatures. Surveys conducted with locals will compare their socio-economic wellbeing before and after the NBS are put in place.

The projects of Dr Canto Moniz and Dr Timpe both began in 2018 and will conclude next year although their NBS have no end dates.
'They're here to stay,' said Dr Timpe.
The research in this article was funded by the EU. This article was originally published in Horizon, the EU Research and Innovation Magazine. 
Building Age-Ready Cities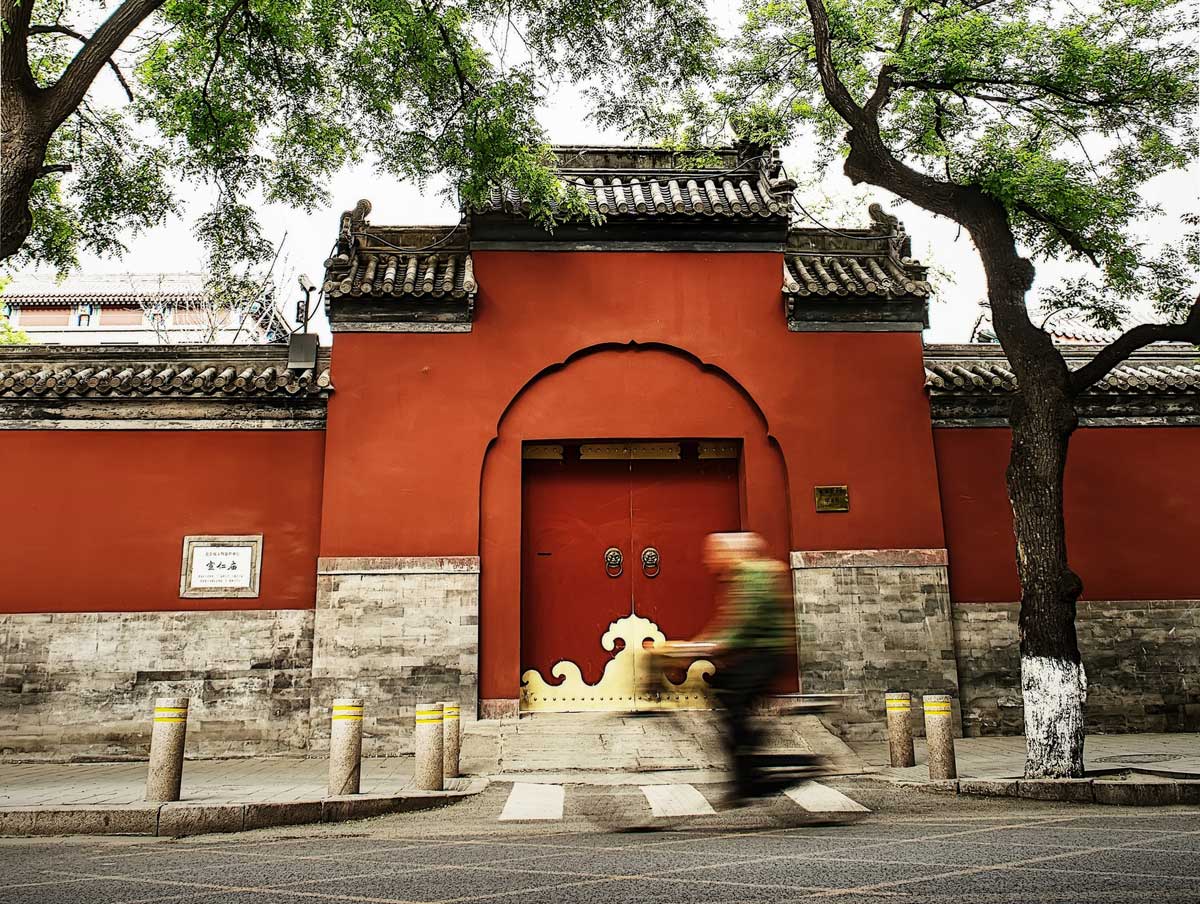 Authors: Maitreyi Bordia Das, Yuko Arai and Yoonhee Kim*
China needs to tackle three priorities to prepare itself better for a more urban future as it embraces for an aging society
Two dramatic demographic trends are transforming the world today-population aging and urbanization. By 2050, two-thirds of the world's population will be living in cities and towns, an increase of more than 10 percentage points from 2018. In 1990, older persons comprised 6 percent of the global population; by 2050 they will make up 16 percent. That means one in six people in the world will be 65 or over, and 20 percent of them will be over 80.
Aging has a gender dimension, too. Since women live longer than men do, the future is not just older: it is also more female. This has implications for property and other resources that women can secure over their lifetime and are left with if their husbands die, especially, if the women do not have independent sources of income. Aging has gendered connotations in another way as well: caregivers of older persons tend to be overwhelmingly women.
These trends are global but apply to China with particular urgency. Over 12 percent of China's population was 65 or older in 2019, but this will double by 2050. At the same time, China is urbanizing rapidly, with almost 60 percent of its population living in cities and towns in 2018. By 2050, a staggering 80 percent of its population will be urban.
While simultaneous aging and urbanization are seen by many as a challenge, with the right policies the two trends can be turned into an opportunity. The key to this is to make cities ready for an aging population. As a recent World Bank report "Silver Hues: Building Age-Ready Cities" argues, age-readiness is not just good for older persons, but benefits the whole society. For example, when cities construct accessible sidewalks, they also benefit persons in wheelchairs, parents with strollers, and manual workers carrying heavy loads.
An age-ready city is also conducive to persons with disabilities. While aging cannot be conflated with disability, it is estimated 46 percent of persons aged 60 and older-are living with disabilities. In fact, most of us will have a brush with disability at some point in our lives-either temporarily or permanently-or as caregivers and proxies of older persons and persons with disabilities.
The benefits of designing cities for older persons are reason enough to make the requisite investments. But age-readiness also has direct benefits for the economy as well. Older persons constitute a large and growing market for goods and services. They are important consumers of healthcare, transport, technology, housing and entertainment. They often have a lifetime of savings that they can tap to live their senior years in comfort. The private sector has much to gain from this expanding market, as reflected in rising investments in the "silver "economy.
China foresaw its aging economy and society decades ago. "Smart elder care"-using technology wisely to meet the diverse and increasing demand of older persons, is scaling up at a rapid pace, with some of China's largest companies entering the market, often in partnership with local governments. Shandong province, for example, has an online hospital that provides a variety of services, including consultations with doctors, diagnosis, prescriptions, disease management and other follow-up services. This has been particularly useful during the COVID-19 pandemic, as the service saves patients from in-person hospital visits and reduces pressure on the healthcare system.
In pursuit of universal accessibility, China also established the Code for the Design of Residential Buildings for the Aged in 1999 as the design standard to meet the needs of aging adults. This is applicable to both new and renovated buildings. China's richer coastal cities offer many examples of improved accessibility and boast a growing commercial market for elderly care.
While China has been an "early mover" in harnessing the gains of its aging population, based on the analysis in the World Bank report, four priorities stand out for China to prepare itself better for an older and more urban future.
First, China's accessibility standards in urban design need to be better enforced. Universal accessibility of the built environment requires training urban planners, architects, construction engineers and other professionals. Such capacity building is critical if accessibility is not to remain an add-on or an afterthought.
Second, building new infrastructure or repurposing the old needs financing. While it is more cost-effective to build in accessibility features during construction, many old buildings will need to be refurbished toward age-readiness. Public private partnerships can be harnessed to mobilize the requisite commercial funding.
Third, given the additional costs of making cities age-ready, China will need to pay special attention to cities and towns, as well as individuals and households with fewer resources. Innovative solutions will need to be encouraged, from low-cost medical technologies to new forms of community-based care, particularly in rural areas where outward migration has undermined the traditional model of family-based care.
These priorities should ideally be central to China's growth agenda. Successful cities of the future will be those where older persons can contribute to their fullest potential and be partners in the country's growth and development.
*Maitreyi Bordia Das is practice manager in the Global Practice for Urban, Resilience and Land at the World Bank. Yuko Arai is urban specialist in the East Asia and Pacific Region of the World Bank. Yoonhee Kim is the World Bank's sector leader for Sustainable Development in China.
First published on China Daily/ World Bank