Cities in Eastern Europe and Central Asia: A Story of Urban Growth and Decline
The urbanization experience of countries across Eastern Europe and Central Asia is quite unique, and for several reasons. To begin with, most of these countries attained high-urbanization levels under a centrally-planned system, in which non-economic factors were pivotal in shaping the spatial distribution of both the population and economic activities.
By 1989, close to 64% of the population in the region lived in urban areas. Cities were founded in remote areas and often created and consolidated around a single industry. While more than 25 years have passed since the fall of the Soviet Union, the central-planning legacy is likely to continue influencing the trajectory of urban areas in the region for decades to come.
Today, urbanization in Eastern European and Central Asian countries is also profoundly affected by demographic transition. Having experienced more than two decades of fertility rates below replacement levels, and currently suffering from negative net-migration rates, many countries in the region are experiencing an overall decline of their population. Compared to the rest of the world, countries in the region have much lower population growth rates, and are among the only countries experiencing both a decline of their total population and of their urban population.
With a smaller labor force available, cities across Eastern Europe and Central Asia are increasingly competing against each other to attract scarce human capital. On one hand, the region's cities are facing population decline in unprecedented numbers and scale: between 2000 and 2010, 61% of the cities in the region were declining, losing on average 11% of their population. On the other hand, population growth is increasingly concentrated in a fewer number of cities.
Spatial GINI coefficients – which measure the degree of concentration of the population across cities in each country – increased in all but 4 out of 17 countries studied over the period 2000-2010.
Across the region, Central Asian countries, as well as Poland and Turkey, appear to be less affected by city population decline, whereas countries like Bulgaria, Albania, and Romania are seeing more than 80% of their cities declining. The rate at which cities are growing or declining also varies substantially within countries, with some presenting distinct spatial patterns.
In Ukraine, for instance, data (collected prior to the ongoing crisis) indicates that most of the cities in the eastern part of the country were declining, which contrasts with the growing trends observed in cities on the western side of the country.
Which Cities are Growing and Which Are Declining?
Data for more than 5,000 cities across Eastern Europe and Central Asia indicates that bigger cities tend to grow more (or decline less) than smaller cities. Capital cities and secondary cities also appear to have an advantage in attracting populations. The degree of economic specialization matters also, with cities that are dominated by one industry or economic sector (often called monotowns) growing much less (or declining much more) than their peers.
Location also matters. Being close to the coast or having a milder winter positively impacts city population growth. However, being closer to other, larger, cities can be detrimental to a city's ability to attract a population, particularly when located in regions and countries undergoing demographic decline.
Is the decline in city population linked to economic decline? On average, cities that are shrinking in population do perform worse in economic terms than cities that are growing. However, in Eastern Europe and Central Asia, city population decline is not always linked to economic decline. In fact, some of the declining cities are performing at the same level, or better, than growing cities.
Policy Implications
Both growing and declining cities face uniquely challenging environments. Growing cities need to adapt their local infrastructure to ensure that the growing population is well-absorbed and integrated into the city, while avoiding urban sprawl and balancing urban growth beyond administrative boundaries (an increasingly common phenomenon in the region).
In many of the region's growing cities, the population is moving from city centers – which are at times shrinking – towards suburbs. This suggest that there are issues with housing provision and/or inefficient land-use in those city centers that need to be addressed.
City population decline has important policy implications at both the national and local level. Decline can often lead to fiscal imbalances, as the revenue base of cities is eroded, while the per capita cost of providing services increases. In addition, given the durable character of housing, decline can lead to housing vacancies, declining housing prices, and urban blight.
While many declining cities across Eastern Europe and Central Asia continue to focus their policy efforts on attracting a growing population, they should instead shift their efforts to better manage their population decline. Shrinking cities are not a new phenomenon, but the region is at an unexplored frontier – which poses both challenges and opportunities for countries as they manage urban development in the years ahead.
"Cities in Eastern Europe and Central Asia: A Story of Urban Growth and Decline" is a report developed under the framework of the Global Research Program on Spatial Development of Cities, initiated by the World Bank and the United Kingdom's Department for International Development (DFID) Growth Research team in 2014
Cities rally against hate, discrimination, racism and violent extremism
Local governments are and should continue to be key global actors and "co-shapers of a global framework for action" to address current worldwide challenges related to social transformations, together with national governments, international and regional institutions, and civil society. In this context, the Global Steering Committee of the International Coalition of Inclusive and Sustainable Cities – ICCAR adopted the "Nancy Declaration" at its meeting in Nancy (France), on 10 December 2018, in parallel with the City's celebration of the 70th anniversary of the Universal Declaration of Human Rights.
Led by Mayor Laurent Hénart of Nancy, Mayor Erias Lukwago of Kampala (Uganda) and Benedetto Zacchiroli (President of the European Coalition of Cities against Racism – ECCAR), mayors and other local officials representing regional and national coalitions charted and adopted this new roadmap for action for ICCAR member cities. The Nancy Declaration calls for renewed commitment to "develop effective responses to the rise of hate, bigotry and violent extremism, growing worldwide phenomena that accentuate racism, intolerance and discrimination, by implementing local and collective advocacy efforts to raise awareness, developing guidelines and tools in response to these threats, and conducting capacity-building and education-related initiatives".
Ângela Melo, Director of Policies and Programmes of UNESCO's Social and Human Sciences Programme, affirmed in her opening remarks that there is an urgent need to rethink the role of cities, to provide them with the means to promote inclusion and respect for diversity, and to ensure that they become green, inclusive and smart. A human rights-based approach should be the foundation of preventing and fighting discrimination through promoting inclusion and diversity framed on the 2030 international agenda of the sustainable development goals.
Held at the same time as the Intergovernmental Conference on the Global Compact for Migration (Morocco, 10-11 December 2018), the ICCAR meeting, organized by UNESCO and the City of Nancy, with the support of ECCAR, served as the "common voice" of its member cities. It concurred to "take action in line with the UN Global Compacts on migration and refugees to eliminate prejudice by highlighting the positive and multiple contributions of these groups to all spheres of life in receiving, transition and origin countries."
The International Coalition of Inclusive and Sustainable Cities – ICCAR was launched by UNESCO in 2004. Represented by seven regional and national coalitions, ICCAR is a 500-plus member network of cities across continents. They advocate for global solidarity and collaboration to promote inclusive urban development free from all forms of discrimination. Over the years, the recognition of ICCAR has increased as a global reference for city-to-city cooperation in the pursuit of inclusion and diversity in the urban space.
How South-South and Triangular cooperation can promote green growth and sustainable cities
As part of the Global South-South Development Expo 2018, the United Nations Industrial Development Organization (UNIDO) convened a thematic solution forum on sustainable urban-industrial development along the Belt and Road.
The forum, building on the outcomes of UNIDO's flagship BRIDGE for Cities event, focused on how green growth and sustainable cities can be promoted through South-South and Triangular cooperation. It was attended by a high-level audience consisting of representatives from Member States, UN agencies, development finance institutions and the private sector, as well as from civil society and academia.
The moderator of the forum, GONG Weixi, who is Senior Coordinator for South-South and Triangular Industrial Cooperation at UNIDO, introduced the theme by referring to the fact that more than 50 per cent of the world's population currently lives in cities. He suggested that dealing with urban issues will have a direct impact on poverty reduction and on ensuring quality of life around the world.
The panellists, who included Carlo Fortuna from the Central European Initiative; Sabine Ohler, Director of International Business at the Vienna Business Agency;  Rohey Malick Lowe, Major of Banjul, Gambia; and Mohammad Mustafizur Rahman from Bangladesh's  Ministry of Information Communications Technologies Division; remarked that while the GSSD Expo makes an extremely valuable contribution to linkage and learning, it is up to developing countries themselves to leverage the success stories and lessons learnt, and that they should take ownership of their development strategies.
There was also agreement that while foreign investments and technology transfer are essential in the development process, South-South cooperation is a process that cannot be forced. It should deliver mutual benefits for all parties, while respecting their national sovereignty.
Gong said, "As the key take-away for this session, the 'catch-up' strategy for developing countries to develop through their own efforts is '3L' – linkage, learning, and leverage. The forum today provides us with a platform to link with and learn from all development stakeholders. Ultimately, it is the engagement and ownership of developing countries themselves that can ensure development results."
The Global South-South Development Expo is the only Expo offered by the United Nations system solely for the Global South. It provides a platform for all development actors and stakeholders to showcase Southern development solutions, celebrate South-South and triangular cooperation successes, share knowledge and lessons learned, explore new avenues for collaboration, and initiate new partnership efforts.
ADB Report Shares Best Practices in Chinese Cities to Combat Climate Change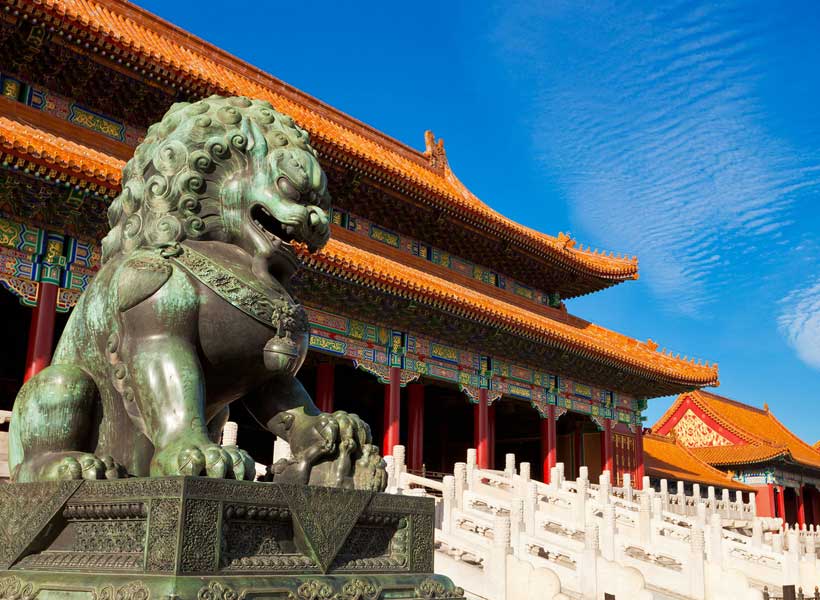 Cities in developing Asia and the Pacific are growing fast, but this surge in urbanization has led to increasing pollution and environmental concerns, threatening to impact the quality of people's lives. Innovative climate solutions in the People's Republic of China (PRC), however, are demonstrating that it is possible for cities to pursue growth in a low-carbon and climate-resilient manner, according to a new Asian Development Bank (ADB) report.
The report, 50 Climate Solutions from Cities in the People's Republic of China: Best Practices from Cities Taking Action on Climate Change, highlights case studies where cities in the PRC have embraced means of ensuring more sustainable and climate-resilient growth. Some of these solutions include reducing energy consumption, improving waste management, promoting green spaces, as well as introducing clean-fuel vehicles and public transport.
"Climate change could severely impact developing Asia and the Pacific's economic growth in the decades to come if no action is taken," said ADB Deputy Director General for East Asia Ms. M. Teresa Kho at the launch of the report in Beijing. "Actions taken in many cities in the PRC show that it is certainly possible to start to turn the wheel around on climate change and its impacts. Other countries could well find useful lessons from the PRC's experience."
The city of Hohhot in Inner Mongolia Autonomous Region, for example, is taking advantage of the area's abundant wind resources to use renewable energy sources for district heating. The project, supported by a $150 million ADB loan and a technical assistance grant, has helped the residents enjoy cleaner air, while reduce health hazards due to toxic air pollutants due to the city's previous reliance on coal.
About 50 hectares of old landfills in the city of Wuhan in central PRC, meanwhile, have been transformed into gardens for residents to enjoy, lessening health risks and environmental hazards from the untreated sites.
Other climate action efforts mentioned in the report include a market-based emissions trading scheme in Shanghai, which has seen 100% compliance since its launch in 2013, and the rollout of electric taxis in the city of Taiyuan in Shanxi province, which will help reduce 222,000 tons of carbon emissions per year once the full fleet of traditional taxis is replaced.
The report, which includes details of projects supported by ADB and others, is part of ADB's aim to support the PRC government's efforts to address climate change and showcase its innovations in low-carbon city development. ADB is committing $80 billion from 2019 to 2030 to combat climate change in the Asia and Pacific region, while ensuring that at least 75% of its committed operations support climate change mitigation and adaptation.