Cities in Eastern Europe and Central Asia: A Story of Urban Growth and Decline
The urbanization experience of countries across Eastern Europe and Central Asia is quite unique, and for several reasons. To begin with, most of these countries attained high-urbanization levels under a centrally-planned system, in which non-economic factors were pivotal in shaping the spatial distribution of both the population and economic activities.
By 1989, close to 64% of the population in the region lived in urban areas. Cities were founded in remote areas and often created and consolidated around a single industry. While more than 25 years have passed since the fall of the Soviet Union, the central-planning legacy is likely to continue influencing the trajectory of urban areas in the region for decades to come.
Today, urbanization in Eastern European and Central Asian countries is also profoundly affected by demographic transition. Having experienced more than two decades of fertility rates below replacement levels, and currently suffering from negative net-migration rates, many countries in the region are experiencing an overall decline of their population. Compared to the rest of the world, countries in the region have much lower population growth rates, and are among the only countries experiencing both a decline of their total population and of their urban population.
With a smaller labor force available, cities across Eastern Europe and Central Asia are increasingly competing against each other to attract scarce human capital. On one hand, the region's cities are facing population decline in unprecedented numbers and scale: between 2000 and 2010, 61% of the cities in the region were declining, losing on average 11% of their population. On the other hand, population growth is increasingly concentrated in a fewer number of cities.
Spatial GINI coefficients – which measure the degree of concentration of the population across cities in each country – increased in all but 4 out of 17 countries studied over the period 2000-2010.
Across the region, Central Asian countries, as well as Poland and Turkey, appear to be less affected by city population decline, whereas countries like Bulgaria, Albania, and Romania are seeing more than 80% of their cities declining. The rate at which cities are growing or declining also varies substantially within countries, with some presenting distinct spatial patterns.
In Ukraine, for instance, data (collected prior to the ongoing crisis) indicates that most of the cities in the eastern part of the country were declining, which contrasts with the growing trends observed in cities on the western side of the country.
Which Cities are Growing and Which Are Declining?
Data for more than 5,000 cities across Eastern Europe and Central Asia indicates that bigger cities tend to grow more (or decline less) than smaller cities. Capital cities and secondary cities also appear to have an advantage in attracting populations. The degree of economic specialization matters also, with cities that are dominated by one industry or economic sector (often called monotowns) growing much less (or declining much more) than their peers.
Location also matters. Being close to the coast or having a milder winter positively impacts city population growth. However, being closer to other, larger, cities can be detrimental to a city's ability to attract a population, particularly when located in regions and countries undergoing demographic decline.
Is the decline in city population linked to economic decline? On average, cities that are shrinking in population do perform worse in economic terms than cities that are growing. However, in Eastern Europe and Central Asia, city population decline is not always linked to economic decline. In fact, some of the declining cities are performing at the same level, or better, than growing cities.
Policy Implications
Both growing and declining cities face uniquely challenging environments. Growing cities need to adapt their local infrastructure to ensure that the growing population is well-absorbed and integrated into the city, while avoiding urban sprawl and balancing urban growth beyond administrative boundaries (an increasingly common phenomenon in the region).
In many of the region's growing cities, the population is moving from city centers – which are at times shrinking – towards suburbs. This suggest that there are issues with housing provision and/or inefficient land-use in those city centers that need to be addressed.
City population decline has important policy implications at both the national and local level. Decline can often lead to fiscal imbalances, as the revenue base of cities is eroded, while the per capita cost of providing services increases. In addition, given the durable character of housing, decline can lead to housing vacancies, declining housing prices, and urban blight.
While many declining cities across Eastern Europe and Central Asia continue to focus their policy efforts on attracting a growing population, they should instead shift their efforts to better manage their population decline. Shrinking cities are not a new phenomenon, but the region is at an unexplored frontier – which poses both challenges and opportunities for countries as they manage urban development in the years ahead.
"Cities in Eastern Europe and Central Asia: A Story of Urban Growth and Decline" is a report developed under the framework of the Global Research Program on Spatial Development of Cities, initiated by the World Bank and the United Kingdom's Department for International Development (DFID) Growth Research team in 2014
Cities Are Key to India's Post-Pandemic Growth
The unfolding COVID-19 pandemic has been catastrophic for cities, which have borne the brunt of the outbreak. According to estimates, about 70% of India's GDP comes from its cities and around 25-30 people migrate to the cities from rural areas every minute. However, most big cities in India have wide economic disparity, with expansive slums and a large urban poor population. Studies estimate that about 25 million households in India – 35% of all urban households – cannot afford housing at market prices. It is time to create a new urban paradigm that enables cities to be healthier, more inclusive and more resilient.
The World Economic Forum's new report, Indian Cities in the Post-Pandemic World, highlights the country's most pressing urban challenges that were further exacerbated by the pandemic. The report provides insights for translating the lessons learned from the pandemic into an urban reform agenda.
The impact of the pandemic has been profoundly uneven on different population groups. Vulnerable populations, including low-income migrant workers, have suffered the dual blows of lost income and weak social-protection coverage. The pandemic has also laid bare gender-based imbalances in public and private life in India's urban areas.
The report, produced in collaboration with the IDFC Institute in Mumbai, compiles insights from leading global and Indian urban experts across seven thematic pillars: planning, housing, transport, environment, public health, gender and vulnerable populations.

Among other recommendations, the report underscores the critical role data can play in helping cities manage and direct emergency operations during a crisis. But data alone is not a panacea; realizing the potential of cities requires empowered and capable governance, investment in transport and infrastructure to fuel productive urban economies, and a rethink of outdated planning norms and regulations.
The wide-ranging recommendations compiled in the report include:
· A rethink of outdated urban planning regulations, which will make cities more compact, commuter-friendly and green
· Greater decentralization and empowerment of local governments, which will allow for more proximate and responsive governance
· Addressing supply-side constraints to building houses at an affordable cost and encouraging a vibrant rental housing market that allows for labour mobility
· Investing in transport solutions that recognize the need to integrate peri-urban areas with urban cores
· Bolstering health capacity in cities by increasing the number of trained healthcare personnel; ensuring that infrastructure has adequate functional capacity, aligned with current and future demands
· Prioritizing inclusivity by addressing the biases and impediments faced by women and vulnerable populations in accessing urban opportunities
· Prioritizing action on environmental sustainability, air pollution and disaster management in urban rebuilding efforts
"Well-designed and governed cities can be dynamic centres that spur innovation, drive economic productivity and provide citizens with a good quality of life. The pandemic is an opportunity to address historical urban challenges and bring about positive long‑term change," said Viraj Mehta, Head of India and South Asia and Member of the Executive Committee, World Economic Forum.
"Amidst every pandemic, from the bubonic plague to the Spanish flu, pundits have foretold the death of cities. And yet they have emerged stronger every time. The pandemic can be a turning point in India's urban journey, if we draw the right lessons and translate them into lasting change," said Reuben Abraham, Chief Executive Officer and Senior Fellow, IDFC Institute.
The Indian Cities in the Post-Pandemic World report is part of the World Economic Forum's broader collaboration with the IDFC Institute for a working group on Rebuilding Cities which has emerged from the Regional Action Group for South Asia. This group brings together public and private sector leaders and prominent experts from the region to interact regularly in order to support an adequate public-private response to the COVID-19 pandemic and jointly chart recovery efforts.
The working group on Rebuilding Cities is partnering with multiple Indian state governments to constitute state-level working committees comprising local/municipal government representatives, urban experts and other relevant stakeholders to devise implementable and context-specific urban reform recommendations.
Data-driven Cities Have Better Responses to COVID-19
As a second wave of COVID-19 causes further economic and social disruption worldwide, data-driven cities, powered by smart infrastructure and solutions, are using data analytics and predictive modelling to help shape their pandemic response to limit loss of life and minimize economic disruption.
Today, the World Economic Forum publishes a new report, Technology and Data Governance in Smart Cities: On the Frontlines of India's Fight against COVID-19, to share practical approaches that cities in India and around the globe have adopted in response to the pandemic.
The report, produced in collaboration with the Government of India's Ministry of Housing and Urban Affairs (MoHUA) and Deloitte Touche Tohmatsu India LLP, also highlights the various technology and data governance challenges faced by three Indian cities, Bengaluru, Surat and Pimpri Chinchwad, as well as Tel Aviv, Lisbon and New York.
With more than 460 million urban residents, cities in India have been on the frontline of the fight against COVID-19. The report's analysis suggests that significant investments in smart city technologies have helped enable a robust response to the pandemic. However, the report cautions, while these technologies can mitigate public health risks and reduce economic damage, they can also be misused.
"For more than a decade, smart city technologies have promised to improve the resilience and responsiveness of cities. This year, that promise has been put to the test in India," said Jeff Merritt, Head of Internet of Things and Urban Transformation, World Economic Forum. "The findings of this report underscore the critical role that data can play in helping cities manage and direct emergency operations during times of crisis. But data alone is not a panacea; realizing the potential of smart cities requires strong internal coordination, knowledge sharing and a foundation of good governance."
The experience of India's cities and their global counterparts suggests that if cities are to institutionalize and strengthen the use of smart solutions, the following actions need to be prioritized:
Ensure standardization and interoperability of data and smart city systems by formulating city-based technology management policies
Enhance data security and protection through the development of municipal data policies in compliance with national laws and guidelines that ensure citizens' data security
Strengthen coordination across agencies through the establishment of new mechanisms for information sharing among city and state governments
Establish adequately staffed technology and data management organizations beginning with the appointment of a chief city data officer and city data contributors
Adopt objective indicators for monitoring service delivery by developing assessment frameworks
Leverage multiple delivery channels for public outreach through implementation of connectivity-related smart solutions
Recognizing the need for new approaches and policies to address gaps in governance, enhance technology's benefits and avoid harm, India helped launch the G20 Global Smart Cities Alliance in 2019. Last month, the World Economic Forum announced that four Indian cities had been selected to pioneer a new smart-city policy roadmap.
"Through their pandemic responses, cities have begun to realize the enormous potential of data-driven governance. We must build on the momentum to deepen and institutionalize this 'DataSmart' work," said Kunal Kumar, Joint Secretary and Mission Director, Smart Cities Mission, Government of India.
"The rapid response of smart cities to tackle COVID-19 has again highlighted the criticality of technology and data-driven decision-making. To make this response sustainable, cities need to continue investing in technology-related capabilities and streamline citizen service delivery processes," said Arindam Guha, Leader, Government and Public Services, Deloitte Touche Tohmatsu India LLP.
36 Pioneer Cities Chart a Course Towards a More Ethical and Responsible Future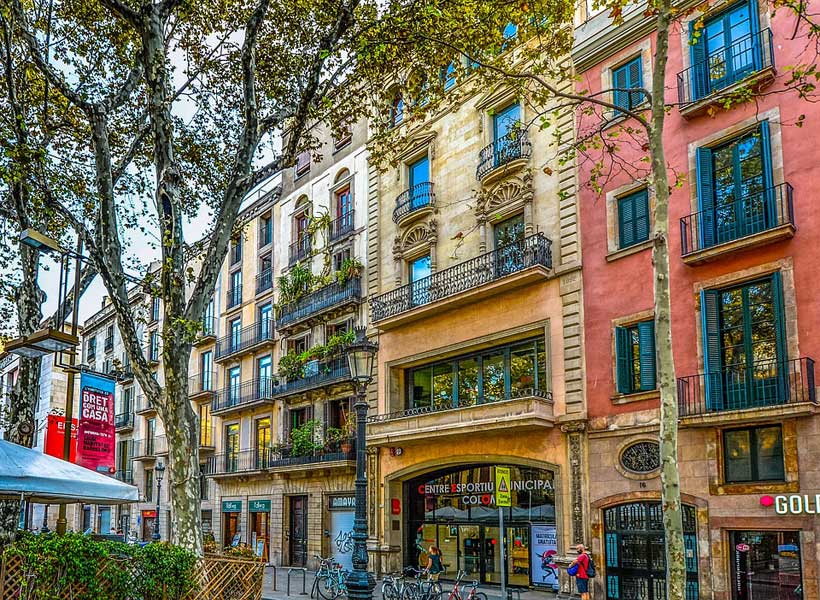 The World Economic Forum announced today that 36 cities across 22 countries and six continents have agreed to pioneer a new roadmap for safely adopting new technology as part of the G20 Global Smart Cities Alliance.
Cities are facing urgent challenges from the COVID-19 pandemic and other major disruptions, which are expected to culminate in a budget crisis that could reach $1 trillion in the United States alone. They need data and innovation to become more resilient, responsive and efficient. Yet there is no global framework for how cities should use these technologies, or the data they collect, in a way that protects the public interest.
This is set to change with the launch of a new global policy roadmap by the G20 Global Smart Cities Alliance, designed to give cities the procedures, laws and regulations they need to use new technology responsibly. The secretariat of the alliance is hosted at the World Economic Forum.
"This roadmap is not about theoretical ideas and pipe dreams, it is built on practical, real-world policies from leading cities around the globe," said Jeff Merritt, Head of the Internet of Things and Urban Transformation, World Economic Forum. "City governments are on the frontline of a global crisis and need to be able to act quickly and decisively to curtail this pandemic and set course for their economic recovery. Technology is an essential tool in this fight but governments cannot risk falling into the usual traps related to privacy, security and vendor lock-in. That's where the G20 Global Smart Cities Alliance can help."
To kickstart adoption of the roadmap, the alliance has recruited a group of 36 "pioneer cities" that will collaborate with global experts to enhance their city policies, in areas ranging from privacy protection and cyber security to better services for disabled people and better broadband coverage.
The pioneer cities are launching their activities today at a global event broadcast by Smart City Expo World Congress, the world's premier smart cities event.
List of pioneer cities (in alphabetical order):
Apeldoorn, Netherlands
Barcelona, Spain
Belfast, United Kingdom
Bengaluru, India
Bilbao, Spain
Bogotá, Colombia
Brasilia, Brazil
Buenos Aires, Argentina
Chattanooga, United States
Cordoba, Argentina
Daegu, South Korea
Dubai, United Arab Emirates
eThekwini (Durban), South Africa
Faridabad, India
Gaziantep, Turkey
Hamamatsu, Japan
Hyderabad, India
Indore, India
Istanbul, Turkey
Kaga, Japan
Kakogawa, Japan
Kampala, Uganda
Karlsruhe, Germany
Leeds, United Kingdom
Lisbon, Portugal
London, United Kingdom
Maebashi, Japan
Manila, Philippines
Medellín, Colombia
Melbourne, Australia
Mexico City, Mexico
Milan, Italy
Moscow, Russia
Newcastle, Australia
San José, United States
Toronto, Canada
"This initiative originated in Japan last year from our Centre for the Fourth Industrial Revolution, a fact I'm very proud of," said Koichi Akaishi, Vice Minister for Science, Technology and Innovation for the Cabinet Office of the Government of Japan. "I hope to see more cities participating in the Alliance following the model set by these first pioneer cities."
Leaders of organizations participating in the programme:
Miguel Eiras Antunes, Global Smart Cities Leader, Deloitte Global, said "The transformation from a traditional city to a 'smart city' does not just happen overnight. Success depends on the quality of the decisions that are made and the way those decisions are executed. Deloitte is committed to working closely together with the G20 Global Smart Cities Alliance on Technology Governance to co-design policy frameworks that will empower governments to accelerate smart cities initiatives for sustainable developments."
"Being a pioneer city in the G20 Global Smart Cities Alliance is an excellent opportunity for us to promote the innovative work that is taking place in Leeds right now, but also facilitates the opening of doors where we can learn from other leading cities around the world and implement best practice in our city," said Stephen Blackburn, Head of Smart Cities, Leeds.
London's Chief Digital Officer, Theo Blackwell, said "We need to work together to realize the potential of data to solve city challenges by putting it in the hands of those who can make a difference. But we also need to do it in a way that is safe, ethical and responsible. London is proud to join this global initiative as a pioneer city to promote the adoption of ethical smart city policies."
Will Cavendish, Digital Services Leader at Arup said "COVID-19 has driven a step-change in the use of digital services in cities, and many of these changes will only accelerate beyond the pandemic. The policies developed by the G20 Smart Cities Alliance will be fundamental in ensuring that the enabling digital connectivity and data infrastructures, along with the rapidly-emerging technology-enabled services, are deployed in an inclusive, transparent and mutually beneficial manner."
"Technology and knowledge are two strategic assets to build inclusive, data-driven, and sustainable smart cities capable of tackling new and emerging challenges," said Roberta Cocco, Deputy Mayor for Digital Transformation and Services to Citizens, Milan. "That is why Milan is joining the G20 Global Smart City Alliance, as this initiative will allow us to share best practices with innovative cities around the world. Today more than ever, in fact, we need to collaborate with each other to identify the most effective tools to face global threats like COVID-19. It is only by joining our forces that we can beat this common enemy that is threatening the health, the economy, and the future of our citizens."
Dr. Julia Glidden, Corporate Vice President, Worldwide Public Sector, Microsoft Corporation, said "Accessibility and privacy policies are critical to making cities more inclusive and transparent. Microsoft congratulates the Forum and G20 for creating model policies that aid cities in serving all citizens."
"We will adopt a transparent and participatory philosophy of local governance in the city of Istanbul," said Ekrem İmamoğlu, Mayor of Istanbul. "Our aim is to empathize with all segments of society, and value the participation of everyone, ensuring that the majority of the people are represented – not the few."
Eduard Lysenko, Minister of the Moscow Government, Head of the Moscow Department of Information Technologies, said "Digitalization of urban infrastructure and entire spectrum of social services belongs to the Moscow Government's prioritized policies. Moscow has developed and widely employs digital platforms that increase the availability of electronic services and improve the quality of life and safety of its citizens. Those platforms allowed by the way to promptly provide the Muscovites with the maximum level of protection in the face of the global COVID-19 pandemic. Today we are ready to share experiences and coordinate efforts within the pioneer city programme for the G20 Global Smart Cities Alliance. We develop technologies not for the sake of technologies, but for the sake of people."
Gilvan Maximo, Secretary of Science, Technology and Innovation, Brazil, said "The G20 Global Smart Cities Alliance will provide us with a global partnership to accelerate the adoption of technologies in a responsible manner and for the benefit of the citizen, debating complex issues and seeking joint solutions. Therefore, Brasilia is eager to participate in this joint work."
"This opportunity to collaborate as a G20 Global Smart Cities Alliance pioneer city on a new roadmap for safely adopting new technology is very welcome indeed as we work to develop a Belfast Smart District and to weave digital innovation into every part of our economy," said Alderman Frank McCoubrey,Lord Mayor of Belfast. "We'll be exploiting new technologies and data to tackle city challenges in areas such as health and mobility to improve our citizens' quality of life – and we must ensure this is done ethically and in a way that prioritizes transparency, privacy, equity and inclusion. Being part of the G20 Global Smart Cities Alliance on Technology Governance means that each of the partner cities will benefit from expert, tailored insights and policy tools and this collaborative approach will allow us all to make progress in how we govern technology more swiftly and effectively, for the benefit of all our citizens."
Dr. Frank Mentrup, Mayor of Karlsruhe, said "The G20 Global Smart Cities Alliance offers a unique opportunity to develop common ethical standards, foster digital sovereignty and therefore create and build a new resilient 'trust infrastructure for cities and citizens', as trust is going to become one of the most important and most vulnerable resources of our future."
We believe that technology is a key enabler that can transform our cities in to smart cities leading to delivery of improved services to citizens and businesses", said K.T. Rama Rao, Minister of Municipal Administration and Urban Development, Industries and Information Technology, Electronics and Communication, Government of Telangana, India. "We are keen to collaborate with G20 cities in formulating policy frameworks to improve quality of life of our citizens using emerging technologies."
"Transforming our cities into smart cities is a great tool to improve people's life quality," said Horacio Rodriguez Larreta, Mayor of Buenos Aires. "That is why we are committed to continue incorporating technology, developing innovative public policies, and to work together with the G20 cities to build a modern and efficient state that makes life easier for everyone who lives, works, studies or visits us in Buenos Aires."
"The pandemic presents an opportunity to reshape our future, with renewed digital rights and tools that should allow access for all and people-centred government. Local and regional governments will need to lead this shift to ensure the application of technology promotes human rights through equitable public service provision; putting our communities and planet first," said Emilia Saiz, Secretary General of the United Cities and Local Governments. "The G20 Smart Cities Alliance is an important mechanism to help facilitate this transformation, bringing together a critical network of partners to collectively address and mitigate future crises"