1 in 10 medical products in developing countries is substandard or falsified
An estimated 1 in 10 medical products circulating in low- and middle-income countries is either substandard or falsified, according to new research from WHO.
This means that people are taking medicines that fail to treat or prevent disease. Not only is this a waste of money for individuals and health systems that purchase these products, but substandard or falsified medical products can cause serious illness or even death.
"Substandard and falsified medicines particularly affect the most vulnerable communities," says Dr Tedros Adhanom Ghebreyesus, WHO Director-General. "Imagine a mother who gives up food or other basic needs to pay for her child's treatment, unaware that the medicines are substandard or falsified, and then that treatment causes her child to die. This is unacceptable. Countries have agreed on measures at the global level – it is time to translate them into tangible action."
Since 2013, WHO has received 1500 reports of cases of substandard or falsified products. Of these, antimalarials and antibiotics are the most commonly reported. Most of the reports (42%) come from the WHO African Region, 21% from the WHO Region of the Americas, and 21% from the WHO European Region.
This is likely just a small fraction of the total problem and many cases may be going unreported. For example, only 8% of reports of substandard or falsified products to WHO came from the WHO Western Pacific Region, 6% from the WHO Eastern Mediterranean Region, and just 2% from the WHO South-East Asia Region.
"Many of these products, like antibiotics, are vital for people's survival and wellbeing," says Dr Mariângela Simão, Assistant Director-General for Access to Medicines, Vaccines and Pharmaceuticals at WHO. "Substandard or falsified medicines not only have a tragic impact on individual patients and their families, but also are a threat to antimicrobial resistance, adding to the worrying trend of medicines losing their power to treat".
Prior to 2013, there was no global reporting of this information. Since WHO established the Global Surveillance and Monitoring System for substandard and falsified products, many countries are now active in reporting suspicious medicines, vaccines and medical devices. WHO has trained 550 regulators from 141 countries to detect and respond to this issue. As more people are trained, more cases are reported to WHO.
WHO has received reports of substandard or falsified medical products ranging from cancer treatment to contraception. They are not confined to high-value medicines or well-known brand names and are split almost evenly between generic and patented products.
In conjunction with the first report from the Global Surveillance and Monitoring System published today, WHO is publishing research that estimates a 10.5% failure rate in all medical products used in low- and middle-income countries.
This study was based on more than 100 published research papers on medicine quality surveys done in 88 low- and middle-income countries involving 48 000 samples of medicines. Lack of accurate data means that these estimates are just an indication of the scale of the problem. More research is needed to more accurately estimate the threat posed by substandard and falsified medical products.
Based on 10% estimates of substandard and falsified medicines, a modelling exercise developed by the University of Edinburgh estimates that 72 000 to 169 000 children may be dying each year from pneumonia due to substandard and falsified antibiotics. A second model done by the London School of Hygiene and Tropical Medicine estimates that 116 000 (64 000 – 158 000) additional deaths from malaria could be caused every year by substandard and falsified antimalarials in sub-Saharan Africa, with a cost of US$ 38.5 million (21.4 million – 52.4 million) to patients and health providers for further care due to failure of treatment.
Substandard medical products reach patients when the tools and technical capacity to enforce quality standards in manufacturing, supply and distribution are limited. Falsified products, on the other hand, tend to circulate where inadequate regulation and governance are compounded by unethical practice by wholesalers, distributors, retailers and health care workers. A high proportion of cases reported to WHO occur in countries with constrained access to medical products.
Modern purchasing models such as online pharmacies can easily circumvent regulatory oversight. These are especially popular in high-income countries, but more research is needed to determine the proportion and impact of sales of substandard or falsified medical products.
Globalization is making it harder to regulate medical products. Many falsifiers manufacture and print packaging in different countries, shipping components to a final destination where they are assembled and distributed. Sometimes, offshore companies and bank accounts have been used to facilitate the sale of falsified medicines.
"The bottom line is that this is a global problem," says Dr Simão. "Countries need to assess the extent of the problem at home and cooperate regionally and globally to prevent the traffic of these products and improve detection and response."
World Bank-UNICEF: 1 in 6 children lives in extreme poverty
An estimated 1 in 6 children – or 356 million globally – lived in extreme poverty before the pandemic, and this is set to worsen significantly, according to a new World Bank Group-UNICEF analysis released today.
Global Estimate of Children in Monetary Poverty: An Update notes that Sub-Saharan Africa – with limited social safety nets – accounts for two-thirds of children living in households that struggle to survive on an average of $1.90 a day or less per person – the international measure for extreme poverty. South Asia accounts for nearly a fifth of these children.
The analysis shows that the number of children living in extreme poverty decreased moderately by 29 million between 2013 and 2017. However, UNICEF and the World Bank Group warn that any progress made in recent years is concerningly slow-paced, unequally distributed, and at risk due to the economic impact of the COVID-19 pandemic.
"1 in 6 children living in extreme poverty is 1 in 6 children struggling to survive," said Sanjay Wijesekera, UNICEF Director of Programmes. "These numbers alone should shock anyone. And the scale and depth of what we know about the financial hardships brought on by the pandemic are only set to make matters far worse. Governments urgently need a children's recovery plan to prevent countless more children and their families from reaching levels of poverty unseen for many, many years."
Although children make up around a third of the global population, around half of the extreme poor are children. Children are more than twice as likely to be extremely poor as adults (17.5 percent of children vs. 7.9 percent of adults). The youngest children are the worst off – nearly 20 percent of all children below the age of 5 in the developing world live in extremely poor households.
"The fact that one in six children were living in extreme poverty and that 50% of the global extreme poor were children even prior to the COVID-19 pandemic is of grave concern to us all," said Carolina Sánchez-Páramo, Global Director of Poverty and Equity for the World Bank. "Extreme poverty deprives hundreds of millions of children of the opportunity to reach their potential, in terms of physical and cognitive development, and threatens their ability to get good jobs in adulthood. In the wake of the massive economic disruption caused by the pandemic, it is more crucial than ever that governments support poor households with children now and rebuild their human capital during the recovery."
Extreme poverty among children has not fallen as much as it has for adults; a larger share of the global poor were children in 2017, compared with that in 2013. All regions of the world experienced varying levels of decline in extreme poverty among children, apart from Sub-Saharan Africa, which saw a 64 million increase in the absolute number of children struggling to survive on $1.90 a day, from 170 million in 2013 to 234 million in 2017.
Child poverty is more prevalent in fragile and conflict-affected countries, where more than 40 percent of children live in extremely poor households, compared to nearly 15 percent of children in other countries, the analysis says. The analysis also notes that more than 70 percent of children in extreme poverty live in a household where the head of the house works in agriculture.
The ongoing COVID-19 crisis will continue to disproportionately impact children, women and girls, threatening to reverse hard-won gains towards gender equality. Social protection measures have a crucial role to play to mitigate coping mechanisms by the poor and vulnerable in both the immediate COVID-19 response as well as the longer-term recovery.
World Bank and UNICEF data suggest that most countries have responded to the crisis by expanding social protection programs, particularly cash transfers. Cash transfers provide a platform for longer-term investments in human capital. Particularly when combined with other child development measures and coupled with high-quality social service provision, cash transfers have been shown to address both monetary and multidimensional poverty and improve children's health, nutrition, cognitive and non-cognitive outcomes.
However, many of the responses are short-term and not adequate to respond to the size and expected long-term nature of the recovery. It is more important than ever for governments to scale up and adjust their social protection systems and programs to prepare for future shocks. This includes innovations for financial sustainability, strengthening legal and institutional frameworks, protecting human capital, expanding child and family benefits for the long term as well as investing in family-friendly policies, such as paid parental leave and quality child care for all.
Both sides obliged to 'spare and protect civilians' over Nagorno-Karabakh fighting
The UN Secretary-General on Sunday condemned "all attacks on populated areas" in and around the Nagorno-Karabakh zone of conflict, as Armenia and Azerbaijan reportedly accused each other of violating the latest humanitarian ceasefire agreement.
In a statement released by his Spokesperson, António Guterres described the "tragic loss of civilian lives, including children, from the latest reported strike on 16 October" on Azerbaijan's second largest city of Ganja, as "totally unacceptable".
The UN chief reiterated that "indiscriminate attacks on populated areas anywhere, including in Stepanakert/Khankendi and other localities in and around the immediate Nagorno-Karabakh zone of conflict", were likewise totally unacceptable.
Both sides agreed a truce to begin at midnight on Saturday, local time, reportedly following interventions by Russia, and other leaders of the so-called Minsk Group of the Conference on Security and Cooperation in Europe (OSCE), which was created in 1992, to encourage a peaceful resolution to the Nagorno-Karabakh conflict, between the two nations at the centre of the conflict.
The group is co-chaired by the United States, France and Russia, and its permanent members are Belarus, Germany, Italy, Sweden, Finland, Turkey, Armenia and Azerbaijan.
Deep regret that fighting continues
"The Secretary-General deeply regrets that the sides have continuously ignored the repeated calls of the international community to immediately stop the fighting", said the statement released mid-morning on Sunday, New York time.
Mr. Guterres also "underscored again in his latest calls with the Foreign Ministers of Armenia and Azerbaijan, both sides have the obligation under international humanitarian law to take constant care to spare and protect civilians and civilian infrastructure in the conduct of military operations. and protect civilians and civilian infrastructure."
"The Secretary-General notes the latest announcement on the start of the humanitarian truce on 18 October and expects both parties to fully abide by this commitment and resume substantive negotiations without delay under the auspices of the OSCE Minsk Group Co-Chairs", the statement concluded.
New State of Nature report points to persisting pressures on Europe's nature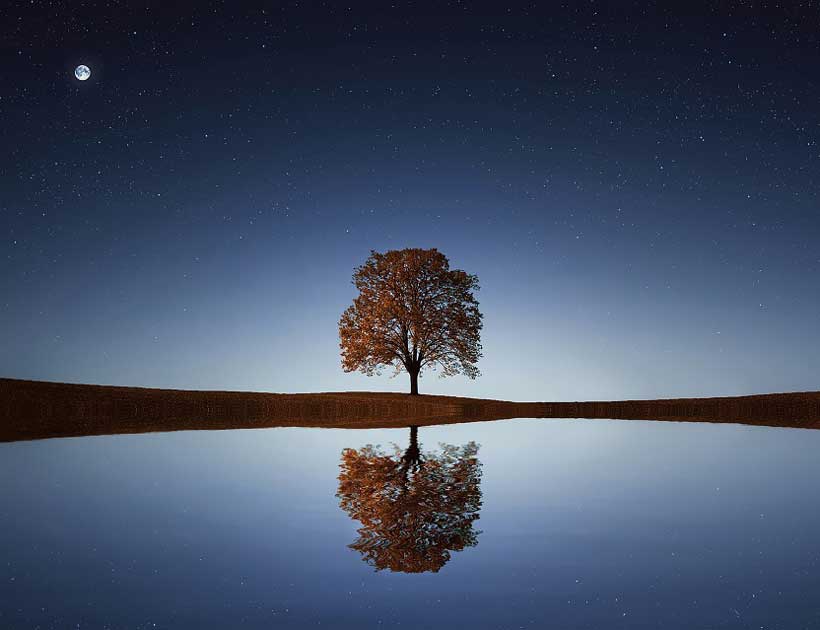 European Commission published its latest assessment of the state of nature in the European Union. It provides a comprehensive overview of the situation of Europe's most vulnerable species and habitats protected under EU nature laws.
Decline of protected habitats and species still continues, caused mostly by intensive agriculture, urbanisation, unsustainable forestry activities and changes to freshwater habitats. Pollution of air, water and soil also impacts habitats, as well as climate change, over-exploitation of animals through illegal harvesting and untenable hunting and fishing. If not addressed, this decline will inevitably result in the continued erosion of our biodiversity and the vital services it provides, putting human health and prosperity at risk.
The report underlines the clear need for action if we are to have any serious chance of putting Europe's biodiversity on a path to recovery by 2030, as envisaged in the new EU Biodiversity Strategy. In this regard, the full implementation of the goals and targets proposed in the Strategy, as well as in the Farm to Fork Strategy will be essential.
The assessment – based on a more detailed technical report of the European Environment Agency – shows that while there are protected species and habitats that are managing to hold the line despite being subject to major pressure, the majority have poor or bad status at EU level, with some showing continued deteriorating trends.
Among species, birds that are closely associated with agriculture continue to decline, while freshwater fish have the highest proportion of bad conservation status (38 %) primarily due to changes to waterbodies and water-flow and hydropower installations. Among habitats, only 15% of them are in good condition. Restoration of peatlands and other wetlands can deliver nature benefits, but also significantly contribute to addressing climate change, creating employment opportunities in rural and peripheral areas.
The report also shows that targeted conservation action brings results. The Iberian lynx, the forest reindeer and the otter, each of which has been targeted by major conservation projects, are now recovering. Initiatives under the EU LIFE programme, dedicated agri-environment schemes under the common agricultural policy, and the Natura 2000 network with its 27,000 sites continue to have a positive influence, but this needs to be scaled up considerably.
Commissioner for the Environment, Oceans and Fisheries Virginijus Sinkevičius said: "This State of Nature assessment is the most comprehensive health check of nature ever undertaken in the EU. It shows, yet again, very clearly that we are losing our vital life support system. As much as 81 % of protected habitats are in poor condition in the EU. We urgently need to deliver on the commitments in the new EU Biodiversity Strategy to reverse this decline for the benefit of nature, people, climate and the economy."
Hans Bruyninckx, Executive Director of the European Environment Agency, said: "Our assessment shows that safeguarding the health and resilience of Europe's nature, and people's well-being, requires fundamental changes to the way we produce and consume food, manage and use forests, and build cities. These efforts need to be coupled with better implementation and enforcement of conservation policies, a focus on nature restoration, as well as increasingly ambitious climate action, especially in the transport and energy sector."
Background
Every six years, EU Member States report on the conservation status and trends of species and habitat types protected under the EU Directives. The present reporting cycle is the largest and most extensive data-gathering exercise ever undertaken on the state of Europe's nature. The report provides an analysis of data on status and trends related to all wild bird species occurring in the EU (460 species), 233 habitat types and almost 1400 other wild plants and animals of European interest.
This knowledge will guide EU's action on biodiversity in the coming years, providing a crucial baseline for monitoring progress towards achieving the targets of the new EU Biodiversity Strategy to 2030.