Nuclear Weapons as a Guarantee of Security: Kim's Lesson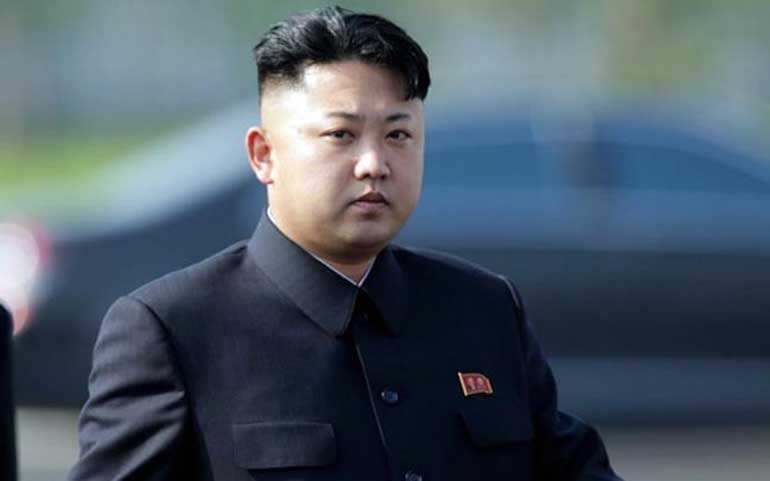 Pyongyang tested another intercontinental ballistic missile on Wednesday. Fired nearly vertically, it reached an altitude of 4500 km (2800 miles). That means it could travel 13,000 km (8150 miles) on a standard trajectory, according to the Union of Concerned Scientists, putting the entire continental U.S. within its range.
In September, the North Koreans conducted a sixth nuclear test. And the story is they already have a small hydrogen bomb to fit atop a missile.
Perhaps weighted with a warhead, the missile will travel a few miles less but Kim Jong Un can still land one on the White House … if he felt so inclined. Will he? Of course not. He may be bad, but he's not mad.
In fact, if we ask the question, how many countries has North Korea meddled in or attacked, the answer is none. Turn it around and ask the same question of the U.S., and the response is dozens — often to possible short-term advantage and long term disaster.
As to what the U.S. can do about the missile and bomb tests, the short answer is nothing. Yes, a Security Council meeting has been called for by Rex Tillerson, and yes, there will be more sanctions. But North Korea is already the most sanctioned country in the world, and it has had zero effect. Further sanctions will make little difference. They have the Chinese lifeline and China will never allow a South Korea that has swallowed the North on its doorstep. It prefers a buffer state.
The fact remains, nuclear weapons have become a form of insurance for small states. Kim Jong Un has seen what happened to Muammar Gaddafi in Libya. He abandoned his quest for nuclear weapons in exchange for economic progress and rapprochement with the West. It was a fatal miscalculation. Libya was destroyed and he lost his life.
Saddam Hussein made a similar mistake in Iraq. It might have been apparent to thinking observers why Hans Blix, the Swedish diplomat and former Foreign Minister heading the International Atomic Agency, and his team had not discovered any Weapons of Mass Destruction. The Bush team ignored him, came up with the notorious slogan of 'the smoking gun will be a mushroom cloud' and went ahead with the Iraq invasion. When no WMD were found, they changed the mission to bringing democracy in Iraq. The country is devastated.
The result of these military adventures is at least a million dead, millions more displaced, a refugee crisis causing dissension in Europe, and a Britain exiting the EU. The economic cost to the U.S. is in the order of $5 trillion.
Mr. Kim's major lesson is survival. And nuclear weapons serve as guarantee. His father Kim Jong Il might have been interested in trading nuclear capacity for economic aid and peace. Kim Jong Un would rather have the certainty of survival, and bargain from strength.
A callow youngster in his twenties when he succeeded his father, he is now at 33 firmly in power. He has eliminated opposition ruthlessly, playing off factions and executing or purging over 300, and his calculated 'madness' instills fear worldwide, most notably in his own country.
Nothing if not practical, he is quietly cultivating a private sector economy, as in China, to improve economic conditions. Less a fool, he has become a force to be reckoned with.
Xi and Putin vow to cooperate deeply in the time ahead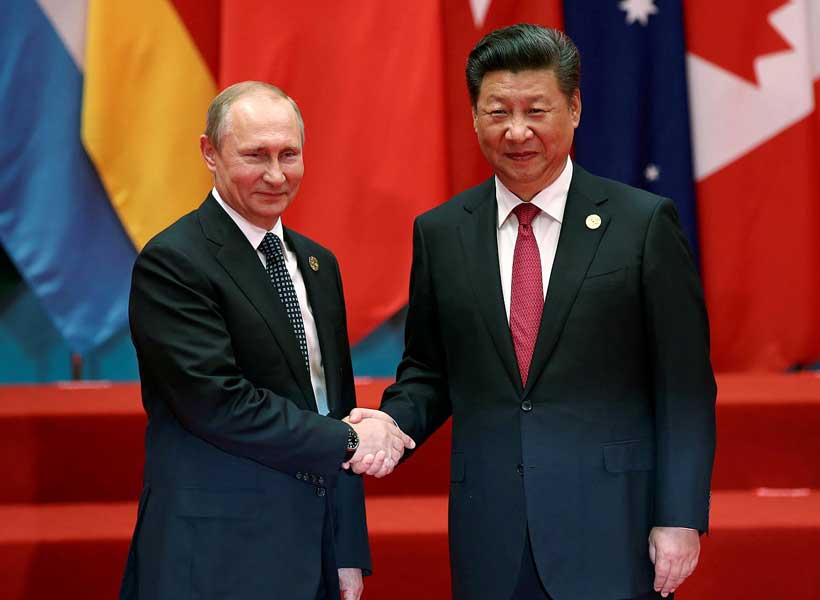 On March 17 &19 respectively, Chinese President Xi Jinping and his Russian counterpart Vladimir Putin were re-elected as the President of each country, heralding a new era with both the bright future and the thorny challenges.The two leaders sent each other with the congratulatory messages followed by talks over the phone. This is quite rare in terms of diplomatic protocol but is clear as said by Xi that currently the China-Russia comprehensive strategic cooperative partnership is at the best level in history, which sets an example for building a new type of international relations featuring mutual respect, fairness and justice, cooperation and all-win results, and a community with a shared future for mankind.
Understandably, recent U.S. National Security Paper argues both China and Russia as the strategic rivals. Therefore, Beijing and Moscow aredestined to work closelyin order to preserve their overall strategic ties to higher level and to provide driving force for respective national prosperity and decency, regional stability and global peace and justice. As Russia has struggled for advancing on the path of national rejuvenation and economic recovery, Xi expressed his belief that Russia will definitely be able to keep creating new glories in national and international realms. For sure, both countries now need to each other more than before since the United States and its allies have seen Russia and China as the rising powers with the view to challenging the global rules set by the West. For example, Stephen Walt warned recently that it is China, not Russia, will be the real competitor globally to the United States, if bipolarity eventually returns.
Yet, Xi and his generation in China who were born during the 1950s have held that Russia was, is and will be certainly the global power to play the constructive role in constructing the world order. Due to this, Putin frankly said that thanks largely to Xi's personal impetus, Russia-China relations have in recent years reached an unprecedented height and have set an example for developing equality-based and mutually beneficial cooperation between major countries. In view of the volatile milieu surrounding both Russia and China, he has firm belief in the joint efforts of both countries that will surely further consolidate and enrich the bilateral comprehensive strategic Partnership of Coordination for the world peace and justice. That is especially true to China's "Belt & Road Initiative" in view of the security and stability of Eurasia and the world at large. In return, Xi and Putin pledged to further deepen bilateral ties in order to achievemore remarkable success in economic and social development.
It is quite difficult for realist scholars to understand the reasons why China and Russia have been cooperating so well in international affairs. Yet, among many reasons is the personal empathy between Xi and Putin as both men were born in the early 1950s when China and the Soviet Union were close allies cemented by both geopolitical consideration and ideological affinity. Equally both men have shared the similar view that the world in the 21st century should be multipolar order rather than dominated by any single hegemony. Personally, both Xi and Putin have demonstrated their courage and great sense of duty to achieve great national rejuvenation, and their countries will be conducive to keeping world peace and stability and benefit people globally. To that end, Xi and Putin have recently paid several visits to each other for strategic dialogues and consultation. This year the two leaders in person endorse the two peoplesto make joint efforts to build the Year of China-Russia Local Cooperation and Exchange into a new spotlight for their mutual relations, and then in consolidating political and strategic mutual trust and expanding all-around pragmatic cooperation.
In summary, both China and Russia are at crucial periods for national development and rejuvenation. Noting that the two countries have shown firm support for each other on questions concerning their respective core interests by linking the China-proposed Belt and Road Initiative with Russia's Eurasian Economic Union. For sure, consistency in leadership is also crucial when it comes to the Belt and Road Initiative, because infrastructure projects along the initiative involve decades of investment, construction and operation.Putin pledged that Russia will join China in making efforts to deepen their comprehensive strategic partnership of coordination and benefit the two peoples. Their re-election to the new term is definitely rooted in both leaders' visions of the initiative that will make China and Russia more influential on the global stage.
Belt and Road Initiative and China-Iran cooperation
Over the past two weeks, the National People's Congress of China (NPC) and the Chinese People's Political Consultative Conference (CPPCC) were held in Beijing, China. In addition to reviewing policies relating to crucial domestic economic and social developments, the gatherings also decided on the amendment of the Constitution, election of new leadership of the state, reform of governmental structure as well as legislation on anti-corruption matters.
During the above meetings, foreign policy of China, the Belt and Road Initiative in particular, attracted attention around the globe. Proposed by President Xi Jinping in 2013, the Initiative aims at promoting pragmatic cooperation and joint prosperity among participating countries. It emphasizes the principles of openness, inclusiveness, commercial-oriented operation, mutual benefits and win-win outcome. President Xi Jinping, Premier Li Keqiang and other high-ranking Chinese officials have, on different occasions, stressed that the Initiative does not exclude or oppose anyone. It is open to all and everyone could join and work together as an equal partner. Just as Mr. Wang Yi, the Chinese Foreign Minister explained, the Initiative is a transparent process. It follows the "golden rule" of extensive consultation, joint contribution and shared benefits. Its projects are discussed, planned and implemented by participants in the open. No country is to dominate the process and all parties have an equal say.
The Initiative is not a mere restoration of the ancient silk road by which merchants, artists and common folks drudge for thousands of miles on camel backs in pursuit of fortune and better lives. While envisaging the usage of up-to-date means of transportation to facilitate physical connectivity of participating countries, the Initiative also encourages the discussion of institutional connectivity so that the policies, rules and standards of participating states could be formulated in a more scientific way and garner higher economic returns for all. Importance is also laid on economic, social, fiscal and environmental sustainability of projects.
Thanks to the open approaches and unremitting efforts by all participating states over the past few years, the Initiative has witnessed encouraging progress. The Belt and Road Forum for International Cooperation held last May in Beijing attracted some 1500 representatives from over 130 countries and 70 international organizations. The turnout itself is an evident vote of confidence by the international community. On top of that, more than 80 countries and international organizations signed cooperation agreements with China.
As for China and Iran, the two countries have enjoyed profound friendship for thousands of years. Being a historical hub of trade and transport along the Silk Road, Iran has been a key partner within the Belt and Road framework. At present, the development of China-Iran relation maintains very good momentum. In 2016, President Xi Jinping made a successful visit to Iran, during which the two heads of state agreed to establish comprehensive strategic partnership. A bilateral MOU on jointly promoting the Belt and Road initiative was also signed by the two Governments. Since then, the cooperation between China and Iran has made marked headways.
Today, commonalities of development priorities bring our two countries even closer. The 13th five-year plan of China, the 6th five-year development plan and the Resistance Economy Policy of Iran all focus on the enhancement of domestic development. The two countries' exchanges on microeconomics policies, bilateral trade and investment practices are making steady progress. China remained as the largest trading partner of Iran. In 2017, the bilateral trade volume exceeds 37 billion USD with year-on-year growth of 19%. The Tehran metro line 1, 2, 5 and the north extension of line 1 were all constructed with the participation of well-known Chinese enterprises which have maintained good records for safe operation. The Tajrish metro station of line 1 has thrived into the largest of its kind in the Middle East. The Tehran-Isfahan high-speed railway, with the top speed of 250KM/H, is the first one to be built in Iran. Its construction will create more than 100,000 jobs. Once completed, the trip between Tehran and Isfahan will be shortened to a little more than one hour.
The North Azadegan and Yadavaran oilfields, jointly developed by China and Iran with contract value of more than 5 billion USD, initiated commercial production in 2016 and respectively reached the peak of 75,000 and 100,000 barrels of crude oil per day. The CNPC has expressed its readiness to join the development of South Pars gas field, while the SINOPEC is in the process of constructing Iran's biggest oil refinery in Abadan. The Chery MVM, with its market volume of nearly 300,000 per year, has become the third biggest automobile company in Iran, after SAIPA and KHODRO.
The cooperation between China and Iran provided visible input to Iran's economic growth, industry upgrade and employment. Such cooperation, featuring frank consultation and mutual benefits, helped to enhance understanding between the two peoples as well as mutual trust and support between the two countries. We should explore the past successful experience and work together for a better future so as to bring more benefits to our two peoples.
First published in our partner Mehr News Agency
Shooting an Own Goal: China's Belt and Road funding terms spark criticism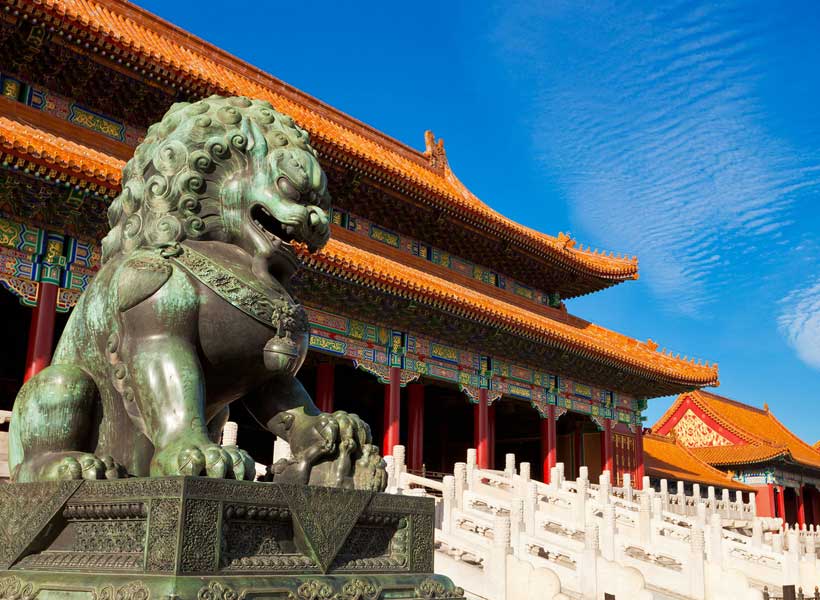 Steep commercial terms for China's investment in infrastructure projects across Eurasia related to its Belt and Road initiative may give it control of key ports and other assets as recipients of Beijing's largess find themselves trapped in debt. Yet, that comes with a risky price tag: potentially rising anti-Chinese sentiment, questioning of Chinese intentions, and a tarnishing of the image China is seeking to cultivate.
Cynically dubbed debt-trap diplomacy, multiple countries along China's Belt and Road risk financial crisis. The Washington-based Center for Global Development recently warned that 23 of the 68 countries involved were "significantly or highly vulnerable to debt distress."
The centre said in a report that eight of the 23 countries — Djibouti, Kyrgyzstan, Laos. the Maldives, Mongolia, Montenegro, Pakistan, and Tajikistan – were particularly at risk.
Djibouti already owes 82 percent of its foreign debt to China while China is expected to account for 71% of Kyrgyz debt as Belt and Road-related projects are implemented.
"There is…concern that debt problems will create an unfavourable degree of dependency on China as a creditor. Increasing debt, and China's role in managing bilateral debt problems, has already exacerbated internal and bilateral tensions in some BRI (Belt and Road initiative) countries," the report said.
International relations scholars Robert Daly and Matthew Rojanski noted in a separate report on a recent trip to the Russia, Kazakhstan and China intended to gauge responses to the Belt and Road initiative that Eurasian nations were eager to benefit from Chinese investment but wary of Beijing's intentions.
"We found an eagerness to participate in projects that support national development, but deep resistance to any westward or northern expansion of China's practices, ideas, or population… Neither (Russia or Kazakhstan) hopes that China's power will increase with its investments.," the scholars said.
Outgoing US Secretary of State Rex Tillerson echoed the centre's concerns on a visit to Africa this month. China "encourages dependency using opaque contracts, predatory loan practices, and corrupt deals that mire nations in debt and undercut their sovereignty, denying them their long-term, self-sustaining growth, Chinese investment does have the potential to address Africa's infrastructure gap, but its approach has led to mounting debt and few, if any, jobs in most countries," Mr. Tillerson said.
China has sought in some cases to counter resistance by offering more concessional or, in the case of Pakistan. interest-free instead of commercial loans for some projects.
Nonetheless, China has used debt relief as a vehicle to gain control of assets. Tajikistan saw an undisclosed amount of debt written off in exchange for ceding control of some 1,158 square kilometres of disputed territory. Sri Lanka, despite public protests, was forced to give China a major stake in its port of Hambantota.
Djibouti, one of the eight countries most at risk and a rent-a-military-base East African nation that hosts a major US facility, is about to follow in Sri Lanka's footsteps. Djibouti last month seized control of the Doraleh Container Terminal from Dubai-based DP World and reportedly intends to hand over its management to a state-owned Chinese company.
Marine General Thomas Waldhauser, the top US commander in Africa, warned that the consequences of a Chinese takeover "could be significant." He said moves by China, described by the Pentagon as one of several "revisionist powers" that "seek to create a world consistent with their authoritarian models," had prompted him to revise US military strategy in Africa.
For their part, Pakistan and Nepal withdrew last November from two dam-building deals. The withdrawal coincided with mounting questions in Pakistan, a crown jewel in Chinese geo-strategic ambition, about what some see as a neo-colonial effort to extract the country's resources.
China's seeming obliviousness to the potential impact on recipients and its own standing of its funding approach appears to be rooted in President Xi Jinping's rewriting of history and spin on reality that threatens to become a self-fulfilling prophecy.
Launching Belt and Road in a speech in Kazakhstan in September 2013, Mr. Xi suggested that the initiative constituted a revival of China's centuries-old relationship with Eurasia. "More than 2,100 years ago … (Chinese) imperial envoy Zhang Qian was sent to Central Asia twice to open the door to friendly contacts between China and Central Asian countries as well as the transcontinental Silk Road linking East and West," Mr. Xi told his audience.
In Indonesia a month later, Mr. Xi reminded the country's parliament that "Southeast Asia has since ancient times been an important hub along the ancient Maritime Silk Road."
Messrs. Daly and Rojanski noted that the historic Silk Road was never centred on China and that it served both commercial and military purposes. "The term 'Silk Road' was coined in 1877 by a German geographer to connote the historic phenomenon of Eurasian trade rather than a particular route," the scholars said.
They suggested that Eurasian nations had not forgotten that historically Chinese expansion westwards had often been violent," a fact Mr. Xi chose to overlook in his projection of the Belt and Road initiative.
It was, moreover, not immediately clear "that China's branding, cash, and ambition can overcome the uneven development, political and cultural diversity, age-old hatreds, and daunting geography" of the Belt and Road, Messrs. Daly and Rojansky said.
Mr. Xi's projection of a China-centric world is reflected in the country's media that positions the Belt and Road as a vehicle to cement the People's Republic's place in the world as well as Communist Party rule despite paying lip service to the principle of a win-win proposition.
Chinese ambitions are evident in its efforts to internationalize its currency, the renminbi, as well as the inclusion of elements of the Chinese surveillance state and the propagation of Chinese culture through local media in investment target countries, for example Pakistan. They are also apparent in the creation of special Chinese courts to adjudicate Belt and Road.
China this month announced the establishment of a new agency to coordinate its foreign aid program. The agency is part of an effort to project China's global influence more effectively and increase Communist Party control.
Taking issue with the Chinese effort, the Washington-based centre suggested that China as well as recipients of Beijing's largess would be better served if the People's Republic adopted a multilateral approach to Belt and Road-related funding rather than insisting on going it alone.
Said Scott Morris, a former US Treasury official and co-author of the centre's report: "The way forward demands a clear policy framework aligned with global standards, something that has been absent from China's lending practices to date. Whether Chinese officials have the will to pursue this approach will be critical in determining the ultimate success or failure" of the Belt and Road initiative.