Coalition crisis: Germany's uncertain future
Both German Chancellor Angela Merkel and Germany are facing an uncertain future after talks to form a coalition government – and secure her a fourth term – collapsed. Chancellor Merkel's party, which lacks a majority in the Bundestag, had spent weeks trying to cobble together a ruling coalition with three other parties.
But the plan fell apart when the liberal Free Democratic Party (FDP) walked out of talks shortly before midnight on Sunday over disagreements on issues ranging from energy policy to migration.
Merkel's Christian Democratic Union (CDU) party lacks a clear majority in the Bundestag (parliament). Merkel had hoped to build a coalition consisting of her conservative CDU, its sister party the Christian Social Union, the pro-business FDP, and the Green Party.
FDP negotiators walked out of what they described as "chaotic" talks, with party leader Christian Lindner said it was "better not to govern than govern badly". All other parties attacked the liberals for deliberately collapsing the talks in a bid to boost its support in any snap election. FDP negotiators walked out of what they described as "chaotic" talks, with party leader Christian Lindner said it was "better not to govern than govern badly".
The FDP's walkout came after the four parties had already missed several self-imposed deadline to resolve their differences. But all other parties attacked the liberals for deliberately collapsing the talks in a bid to boost its support in any snap election.
The AfD hailed the collapse of coalition talks. "We are glad that Jamaica isn't happening," said AfD co-leader Alexander Gauland. "Merkel has failed." His co-leader, Alice Weidel, welcomed the prospect of fresh elections and called on Merkel to resign. Others suggested the walk-out was a high-risk FDP attempt to weaken Dr Merkel and forced fresh elections in which the liberals would pull back protest voters from the AfD. FDP rivals expressed concern that Lindner's high-risk tactic could result in a further boost in support for the far-right Alternative für Deutschland (AfD), which polled almost 13 per cent in the September 24th election.
Fragile coalition
Merkel's position was widely seen as unassailable in the run-up to September's elections, with many commentators suggesting the outcome was so predictable as to be boring. Merkel had spent weeks trying to cobble together a ruling coalition with three other parties. But the plan fell apart when the liberal Free Democratic Party (FDP) walked out of talks over disagreements on issues ranging from energy policy to migration. The political analysts suggested the FDP's move could blow up in its face. There are politicians who are strong with their back to the wall, why should Merkel not be one of those?"
The Chancellor told state broadcaster ZDF that she has not considered resigning. "There was no question that I should face personal consequences," she said.
Merkel had been forced to seek an alliance with an unlikely group of parties after the ballot left her without a majority. Voicing regret for the FDP's decision, Merkel vowed to steer Germany through the crisis. "As chancellor, I will do everything to ensure that this country comes out well through this difficult time," she said. The Greens' leaders also deplored the collapse of talks, saying they had believed a deal could be done despite the differences.
A poll by Welt online also found that 61.4 percent of people surveyed said a collapse of talks would mean an end to Merkel as chancellor. Only 31.5 percent thought otherwise.
Germany's Sept. 24 election produced an awkward result that left Merkel's two-party conservative bloc seeking a coalition with the pro-business Free Democrats and the traditionally left-leaning Greens. The combination of ideologically disparate parties hadn't been tried before in a national government, and came to nothing when the Free Democrats walked out of talks. Unable to form a coalition with one other party (as is the norm in Germany), Merkel emerged from the election substantially weakened.
Merkel's liberal refugee policy that let in more than a million asylum-seekers since 2015 had also pushed some voters to the far-right AfD, which in September campaigned on an anti-immigration platform.
The country's two mainstream parties — Merkel's CDU/CSU alliance and the center-left Social Democratic Party (SDP) — suffered big losses. Smaller parties, including the FDP and the far-right Alternative for Germany (AfD) — who won 12.6% of the vote and entered parliament for the first time — were the beneficiaries.
While the FDP blamed the CDU/CSU alliance for the breakdown, the Green Party thanked Merkel and the leader of the CSU, Horst Seehofer, for negotiating "hard" but "fair," and accused the FDP of quitting the talks without good reason. The so-called "Jamaica coalition" — named after the parties' colors — would have been unprecedented at federal level.
Christian Lindner, leader of the FDP said that the four discussion partners have no common vision for modernization of the country or common basis of trust. "It is better not to govern than to govern badly." He expressed regret that the talks had failed but said that his party would have had to compromise on its core principles. His party returned to parliament in September four years after voters, unimpressed with its performance as the junior partner in Merkel's 2009-2013 government, ejected it. "It is better not to govern than to govern wrong," Lindner said.
For Dr Merkel there is only one other possible option of avoiding fresh elections: wooing back the SPD into office for a third grand coalition. But senior SPD figures signaled that eight years as Dr Merkel's junior partner since 2005 was enough. "We are not Germany's parliamentary majority reserve," said Andrea Nahles, SPD Bundestag leader. Merkel could now try to convince the Social Democratic Party, which has been the junior coalition partner in her government since 2013, to return to the fold. But after suffering a humiliating loss at the polls, the party's top brass has repeatedly said the SDP's place was now in the opposition. Merkel is set to consult the country's president and the possibility of new elections looming.
Trust deficit
The country has been plunged into its worst political crisis in years after negotiations to form the next government collapsed overnight, dealing a serious blow to Merkel and raising questions about the future of the longtime Chancellor. Germany could likely be forced to hold new elections. But that is not without peril for Merkel, who would face questions from within her party on whether she is still the best candidate to lead them into a new electoral campaign.
Following more than a month of grueling negotiations, the leader of the pro-business FDP, Christian Lindner, walked out of talks, saying there was no "basis of trust" to forge a government with Merkel's conservative alliance CDU-CSU and ecologist Greens, adding that the parties did not share "a common vision on modernizing" Germany.
The negotiations, which turned increasingly acrimonious, had stumbled on a series of issues including immigration policy. Key sticking points during the talks were the issues of migration and climate change, on which the Greens and the other parties diverged, but also Free Democrat demands on tax policy. The parties also differed on environmental issues, with the ecologists wanting to phase out dirty coal and combustion-engine cars, while the conservatives and FDP emphasized the need to protect industry and jobs.
Clearly, there is a serious trust deficit among the coalition partners that came to the fore in the negotiations. Party chiefs had initially set a deadline, but that passed without a breakthrough – after already missing a previous target on Thursday. But s the parties dug in their heels on key sticking points.
It's likely to be a while before the situation is resolved. The only other politically plausible combination with a parliamentary majority is a repeat of Merkel's outgoing coalition with the center-left Social Democrats — but they have insisted time and again that they will go into opposition after a disastrous election result.
If they stick to that insistence, that leaves a minority government — not previously tried in post-World War II Germany — or new elections as the only options. President Frank-Walter Steinmeier will ultimately have to make that decision, since the German constitution doesn't allow parliament to dissolve itself.
Fresh poll
Two months on, however, that untested alliance has hit the wall meaning Germany and Europe face an extended period of insecurity. When the Bundestag meets for its second sitting, still without a government, acting chancellor Dr Merkel has no legal means to table a motion of no confidence to trigger fresh elections. The parties failed to make progress on a number of policy areas — including the right for family members of refugees in Germany to join them there — and tensions had risen.
Apparently, the end of Markel era is being talked about now as the collation of partners keep moving one by one, though she expressed the hope she would be successful eventually and would put in place a new government.
Fresh elections in Germany appeared increasingly likely after Chancellor Angela Merkel announced that she preferred a new vote over governing without a parliamentary majority. Merkel said her conservatives had left nothing untried to find a solution. "I will contact the president and we will see how things develop," said a clearly exhausted Dr Merkel, departing the talks. "It is a day to think long and hard about where things go now . . . and as acting chancellor I will do everything to ensure Germany is led well through these difficult days."
Merkel, Germany's leader since 2005 said she would consult President Steinmeier "and then "we will have to see how things develop." She didn't say more about her plans, or address whether she would run again if there are new elections.
To get to either destination, Steinmeier would first have to propose a chancellor to parliament, who must win a majority of all lawmakers to be elected. Assuming that fails, parliament has 14 days to elect a candidate of its own choosing by an absolute majority. And if that fails, Steinmeier would then propose a candidate who could be elected by a plurality of lawmakers.
Steinmeier would then have to decide whether to appoint a minority government or dissolve parliament, triggering an election within 60 days. Merkel's Union bloc is easily the biggest group in parliament, but is 109 seats short of a majority.
To get to either destination, Steinmeier would first have to propose a chancellor to parliament, who must win a majority of all lawmakers to be elected. Assuming that fails, parliament has 14 days to elect a candidate of its own choosing by an absolute majority. And if that fails, Steinmeier would then propose a candidate who could be elected by a plurality of lawmakers.
Merkel said that the "path of minority government" should be considered "very very closely". "I am very skeptical and I believe that new elections would be the better path," she said. Merkel also confirmed that she would be ready to lead her party into any new vote. She did not rule out further talks with other parties, however, and acknowledged that the country's next steps were in the hands of German President Frank-Walter Steinmeier. "The four discussion partners have no common vision for modernization of the country or common basis of trust," said Christian Lindner, leader of the FDP. "It is better not to govern than to govern badly."
Germany
Germany is facing unprecedented situation of coalition crisis. Was Germany's past also was filled with crises?
Germany is a great power with a strong economy; it has the world's 4th largest economy by nominal GDP. As a global leader in several industrial and technological sectors, it is both the world's third-largest exporter and importer of goods. It is a developed country with a very high standard of living sustained by a skilled and productive society. It upholds a social security and universal health care system, environmental protection, and a tuition-free university education.
The Federal Republic of Germany was a founding member of the European Economic Community in 1957 and the European Union in 1993. It is part of the Schengen Area, and became a co-founder of the Eurozone in 1999. Germany is a member of the United Nations, NATO, the G7 (formerly G8 along with Russia), and the OECD. The national military expenditure is the 9th highest in the world. Known for its rich cultural history, Germany has been continuously the home of influential and successful artists, philosophers, musicians, sportspeople, entrepreneurs, scientists, engineers, and inventors.
Germany was declared a republic at the beginning of the German Revolution in November 1918. The worldwide Great Depression hit Germany in 1929. The Nazi Party led by Adolf Hitler won the special federal election of 1932. After a series of unsuccessful cabinets, Hindenburg appointed Hitler as Chancellor of Germany on 30 January 1933.[56] After the Reichstag fire, a decree abrogated basic civil rights and within weeks the first Nazi concentration camp at Dachau opened. The Enabling Act of 1933 gave Hitler unrestricted legislative power; subsequently, his government established a centralized totalitarian state, withdrew from the League of Nations following a national referendum, and began military rearmament
In 1935, the regime withdrew from the Treaty of Versailles and introduced the Nuremberg Laws which targeted Jews and other minorities. Germany also reacquired control of the Saar in 1935,[64] remilitarized the Rhineland in 1936, annexed Austria in 1938, annexed the Sudetenland in 1938 with the Munich Agreement and in direct violation of the agreement occupied Czechoslovakia with the proclamation of the Protectorate of Bohemia and Moraviain March 1939. In August 1939, Hitler's government negotiated and signed the Molotov–Ribbentrop pact that divided Eastern Europe into German and Soviet spheres of influence. Following the agreement, on 1 September 1939, Germany invaded Poland, marking the beginning of World War II. In August 1939, Hitler's government negotiated and signed the Molotov–Ribbentrop pact that divided Eastern Europe into German and Soviet spheres of influence. Following the agreement, on 1 September 1939, Germany invaded Poland, marking the beginning of World War II.
Britain and France declared war on Germany.[68] In the spring of 1940, Germany conquered Denmark and Norway, the Netherlands, Belgium, Luxembourg, and France forcing the French government to sign an armistice after German troops occupied most of the country. The British repelled German air attacks in the Battle of Britain in the same year. In 1941, German troops invaded Yugoslavia, Greece and the Soviet Union.
By 1942, Germany and other Axis powers controlled most of continental Europe and North Africa, but following the Soviet Union's victory at the Battle of Stalingrad, the allies' reconquest of North Africa and invasion of Italy in 1943, German forces suffered repeated military defeats. In June 1944, the Western allies landed in France and the Soviets pushed into Eastern Europe. By late 1944, the Western allies had entered Germany despite one final German counter offensive in the Ardennes Forest. Following Hitler's suicide during the Battle of Berlin, German armed forces surrendered on 8 May 1945, ending World War II in Europe. After World War II, former members of the Nazi regime were tried for war crimes at the Nuremberg trials.
In what later became known as The Holocaust, the German government persecuted minorities and used a network of concentration and death camps across Europe to conduct genocide of what they considered to be inferior peoples. In total, over 10 million civilians of all races were systematically murdered
Nazi policies in the German occupied countries resulted in the deaths of 2.7 million Poles, 1.3 million Ukrainians and an estimated 2.8 million Soviet war prisoners. In addition, the Nazi regime abducted approximately 12 million people from across the German occupied Europe for use as slave labor in the German industry. German military war casualties have been estimated at 5.3 million, and around 900,000 German civilians died; 400,000 from Allied bombing, and 500,000 in the course of the Soviet invasion from the east. Around 12 million ethnic Germans were expelled from across Eastern Europe. Germany lost roughly one-quarter of its pre-war territory. Strategic bombing and land warfare destroyed many cities and cultural heritage sites.
After Germany surrendered, the Allies partitioned Berlin and Germany's remaining territory into four military occupation zones. The western sectors, controlled by France, the United Kingdom, and the United States, were merged on 23 May 1949 to form the Federal Republic of Germany (Bundesrepublik Deutschland); on 7 October 1949, the Soviet Zone became the German Democratic Republic (Deutsche Demokratische Republik). They were informally known as West Germany and East Germany. East Germany selected East Berlin as its capital, while West Germany chose Bonn as a provisional capital, to emphasize its stance that the two-state solution was an artificial and temporary status quo.
East Germany was an Eastern Bloc state under political and military control by the USSR via occupation forces and the Warsaw Pact. Although East Germany claimed to be a democracy, political power was exercised solely by leading members (Politbüro) of the communist-controlled Socialist Unity Party of Germany, supported by the Stasi, an immense secret service controlling many aspects of the society. A Soviet-style command economy was set up and the GDR later became a Comecon state
West Germany was established as a federal parliamentary republic with a "social market economy". Starting in 1948 West Germany became a major recipient of reconstruction aid under the Marshall Plan and used this to rebuild its industry. The Federal Republic of Germany joined NATO in 1955 and was a founding member of the European Economic Community in 1957.
The Berlin Wall, rapidly built on 13 August 1961 prevented East German citizens from escaping to West Germany, eventually becoming a symbol of the Cold War. Tensions between East and West Germany were reduced in the early 1970s by Chancellor Willy Brandt's Ostpolitik. In summer 1989, Hungary decided to dismantle the Iron Curtain and open the borders, causing the emigration of thousands of East Germans to West Germany via Hungary. This had devastating effects on the GDR, where regular mass demonstrations received increasing support. The East German authorities eased the border restrictions, allowing East German citizens to travel to the West, preparing ground for reunion of Germany. The fall of the Wall in 1989 became a symbol of the Fall of Communism, the Dissolution of the Soviet Union, German Reunification
The united Germany is considered to be the enlarged continuation of the Federal Republic of Germany and not a successor state. As such, it retained all of West Germany's memberships in international organisations. Based on the Berlin/Bonn Act, adopted in 1994, Berlin once again became the capital of the reunified Germany, while Bonn obtained the unique status of a Bundesstadt(federal city) retaining some federal ministries. The relocation of the government was completed in 1999. Following the 1998 elections, SPD politician Gerhard Schröder became the first Chancellor of a red–green coalition with the Greens party. Among the major projects of the two Schröder legislatures was the Agenda 2010 to reform the labor market to become more flexible and reduce unemployment.
The modernisation and integration of the eastern German economy was a long-term process scheduled to last until the year 2019, with annual transfers from west to east amounting to roughly $80 billion
Since reunification, Germany has taken a more active role in the European Union. Together with its European partners Germany signed the Maastricht Treaty in 1992, established the Eurozone in 1999, and signed the Lisbon Treaty in 2007. Germany sent a peacekeeping force to secure stability in the Balkans and sent a force of German troops to Afghanistan as part of a NATO effort to provide security in that country after the ousting of the Taliban. These deployments were controversial since Germany is bound by domestic law only to deploy troops for defence roles
In the 2005 elections, Angela Merkel became the first female Chancellor of Germany as the leader of a grand coalition.[43] In 2009 the German government approved a €50 billion economic stimulus plan to protect several sectors from a downturn.[94]
In 2009, a liberal-conservative coalition under Merkel assumed leadership of the country. In 2013, a grand coalition was established in a Third Merkel cabinet. Among the major German political projects of the early 21st century are the advancement of European integration, the energy transition (Energiewende) for a sustainable energy supply, the "Debt Brake" for balanced budgets, measures to increase the fertility rate significantly (pronatalism), and high-tech strategies for the future transition of the German economy, summarized as Industry 4.0.[95]
Germany was affected by the European migrant crisis in 2015 as it became the final destination of choice for many asylum seekers from Africa and the Middle East entering the EU. The country took in over a million refugees and migrants and developed a quota system which redistributed migrants around its federal states based on their tax income and existing population density
Observation: Options and uncertainly
End of Markel era is being talked about now as the collation of partners keep moving one by one. Short of resolving the impasse with the FDP, Merkel's options are limited. President Steinmeier would then have to decide whether to appoint a minority government or dissolve parliament, triggering an election within 60 days. Merkel's Union bloc is easily the biggest group in parliament, but is 109 seats short of a majority.
The article 63 of the post-war Basic Law requires three attempts to elect a new chancellor – a humiliating process for Dr Merkel if, as they signaled, none of the other parties are prepared to back her. The FDP was "deeply traumatized" by its term in office with Dr Merkel which ended in its 2013 election expulsion from the Bundestag.
The euro fell following the news, although analysts said the longer-term implications for the currency were not yet clear.
Germany as the leader of European Union of Germany has been plunged into its worst political crisis in years after negotiations to form the next government collapsed overnight, dealing a serious blow to Merkel and raising questions about the future of the longtime Chancellor. Merkel, who has been in power for 12 years, could also lead a minority government but she had signaled that she was not in favor of such instability. German president warns politicians to solve political crisis.
Not only Germany, but for EU as well the collapse in Germany of ruling coalition would have serious repercussions. Europe's biggest economy now faces weeks, if not months, of paralysis with a lame-duck government that is unlikely to take bold policy action. And with no other viable coalition in sight, Germany may be forced to hold new elections that risk being as inconclusive as September's polls.
Angela Merkel is now facing uncertainly as the clash of interests in the u ruling coalition questions reliability of her leadership. Merkel is left battling for political survival after high-stakes talks to form a new government collapsed, plunging the country into a crisis that could trigger fresh elections. She said that she "will do everything to ensure that this country is well-led through these difficult weeks." Merkel also vows to fight snap election to retain power. Germany: Angela Merkel runs out of options. That vote was viewed as a slap in the face for the outgoing coalition of Dr Merkel's CDU/CSU and the centre-left Social Democrats (SPD).
The SPD, Merkel's junior governing partner for the last four years, ruled out a renewal of their so-called "Grand Coalition" on the night of the election and reiterated that position. The SPD is also reluctant to renew the coalition as it would leave the AfD as the largest opposition party, granting it a set of privileges including the right to respond first to the Chancellor and a boost in resources — an outcome none of the other parties want.
Fresh elections are the option after the liberal Free Democratic Party (FDP) walked out just before midnight on Sunday following four weeks of exploratory talks with Dr Merkel's Christian Democratic Union (CDU), her Bavarian (CSU) allies and the Green Party.
Merkel's CDU/CSU alliance could still attempt to form a minority government with either the FDP or the Green Party separately, but this has happened rarely — and never successfully — at the federal level in Germany. Recent polling puts all parties roughly where they were on election night, meaning a new election could result in similar deadlock.
If all other options fail, Steinmeier, the German President, has the power to set in motion a complex process that could lead to a new vote early next year.
U.S. President Trump to meet Bulgaria's Prime Minister at the White House: What to expect?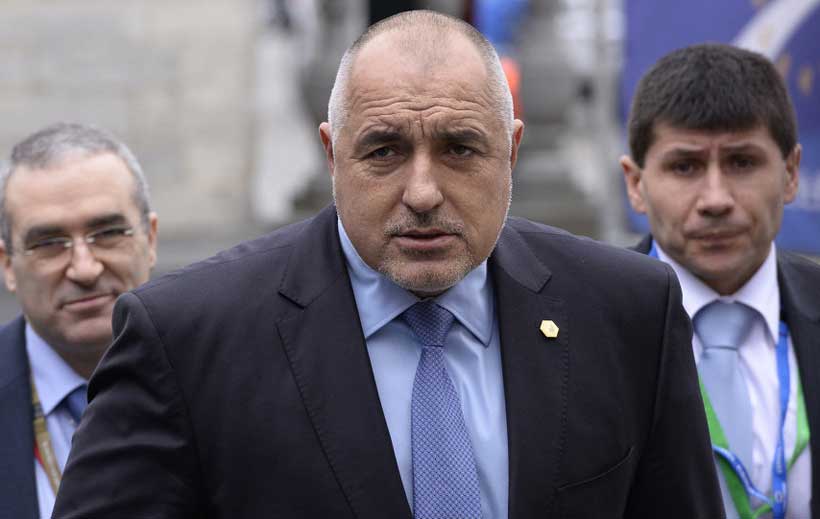 Next Monday, 25 November, President Trump will welcome Bulgarian Prime Minister Borissov at the White House for a bilateral meeting.
This is not the first White House visit for Bulgaria's Prime Minister Boyko Borissov who previously met President Obama at the White House in 2012.
The White House press secretary has announced that Trump and Borissov plan to discuss security in the Black Sea region, energy and countering malign influence – all Russia-related topics, as one would expect.
The real reason for the White House treat, however, is Bulgaria's substantial purchase of US aircraft this year.
In August, Bulgaria bought eight F-16 airplanes from the US for the hefty price of USD 1.2bln. White House meetings with foreign leaders represent special thanks for something a foreign country has done for the United States and the F-16 airplanes purchase seems to be what we are looking at here. The US is a happy seller and Bulgaria is a happy customer.
In the area of energy, Bulgaria is looking towards the US while trying to reach energy diversification and gain independence from Russian natural gas. On this, there is a clear intersection with US interests. Bulgaria agreed in May to purchase natural gas from the US for the first time. Bulgarian Prime Minister Borissov met last week with the US Ambassador to Greece to explore the possibility of purchases of American liquid gas down the line.
What is not mentioned by the official White House position is that visa restrictions will be a topic of the meeting, too. The Bulgarian Prime Minister will likely request that President Trump dropped the visa requirements for Bulgarians – an issue the Bulgarian government has been chasing for a while now and something which Bulgarian President Radev had raised with President Trump also on the sidelines of the UN General Assembly in September. Visa restrictions were removed for Polish citizens last month. The Bulgarian Prime Minister will seek the same outcome. On this point, it is unlikely that President Trump would give the green light though.
What we won't hear about publicly is the issue of the return of ISIS fighters to Europe. No one in Bulgaria really talks about this but one can imagine this is an issue for the US government. Bulgaria doesn't have a problem with ISIS fighters itself but, as an EU external border country, it is Turkey's neighbor and the closest to the Middle East EU ground entry point. Last week, Turkey began returning ISIS fighters back to Europe and President Trump has been adamant that European nations with ISIS fighters need to take responsibility for them. Western European EU countries do not want their ISIS fighters back to try them in court or to reintegrate them, which is understandable but also irritating because Europeans have had the unfounded expectation that the US would somehow take care of this. How Bulgaria as an EU country at the crossroads between Turkey, the EU and the US handles that is key. No one in Bulgaria really talks about it, and the various EU, US and Turkish pressures on Bulgaria are not really known, but one can imagine the situation is that of being between a rock and a hard place. So, the return of ISIS fighters is another issue to look out for, although it will not come through in public.
In the past, NATO ally Bulgaria has aided the US with criminal and law enforcement investigations in the areas of terrorism, drug trafficking and human trafficking. This is another area to look out for.
President Trump's impeachment is not really a topic in Bulgaria, as no one here seems to be concerned with that. It will be interesting whether Prime Minister Borissov would mention this at all to issue words of support to President Trump. This is something that President Trump would appreciate, although protocol says Prime Minister Borissov would be smart to steer away from impeachment comments.
Direct, to the point and simple words can be expected from President Trump. Prime Minister Borissov, on the other hand, is learning English so the meeting will necessarily have a Bulgarian interpreter. Expect one or two jokes by President Trump about simultaneous Bulgarian interpretation. The meeting will not pass without that.
EU chief prosecutor Laura Kovesi needs media freedom to do her job
Last month, Laura Codruta Kovesi, the former chief prosecutor of Romania's National Anti-corruption Directorate, was officially confirmed as the first ever EU chief prosecutor to head the newly created European Public Prosecutor's Office. Her team will start work in the end of 2020.
Kovesi will shake things up. She has a lot of hurdles to overcome. Among the main ones is the silencing and stifling of journalists across Europe, including in Bulgaria. The lack of media freedom will make it exceptionally difficult for Kovesi to do her job and uncover crimes involving EU funding.
As soon as the news hit that Kovesi was to become EU's top prosecutor, anti-corruption activists across Europe applauded loudly. One could hear the applause also in Bulgaria where we face issues with EU funds misappropriation and theft but also complaints regarding the freedom of the press – a place where Kovesi's work is much needed.
Defined institutionally, Kovesi's mandate is "to investigate, prosecute and bring to judgment crimes against the EU budget, such as fraud, corruption or serious cross-border VAT fraud". The EU's top prosecutor is tasked with the tough job of going after crimes involving EU money.
It might sound as a disappointment to many, but Kovesi will not have the institutional competence to address everything that is wrong with a country or a sector. Corruption and fraud are covered by the EU prosecutor's mandate only as long as they are related to EU funds.
So if Kovesi won't be a see-it-all, do-it-all messiah, where does this leave media freedom then and why am I talking about it in the context of her job?
Well, bringing to justice crimes related to EU funds is almost impossible without the leads on the ground – work often done by a functioning free media and hard-hitting investigative journalism that uncovers fishy deals and contracts. It is journalists that sometimes lead the way. Often media investigations chart a course for criminal investigations. The media is a key ally in uncovering crimes involving EU funds. This is particularly true of a service such as the EU's prosecutor office that will operate from EU headquarters and will rely on leads and allies on the ground.
We can't expect that an EU service will get all the intricate, hidden local information on its own or through cooperation with the state authorities in question. This is where media and journalists come in.
Bulgaria – as sad I am to say this – gives a clear illustration of why Kovesi's job could prove to be especially tough. The country ranks 111th in the world in terms of media freedom, according to Reporters without Borders.
To illustrate the situation, one should look no further than the current scandal involving the nomination of Bulgaria's own chief prosecutor and the simultaneous firing of a seasoned journalist who has been critical of the only candidate for Bulgaria's top prosecutor post.
As reported by Reuters, the national radio journalist Silvia Velikova was fired for allegedly being critical of the work of the deputy chief prosecutor Ivan Geshev, who has already been selected to become Bulgaria's next chief prosecutor. Bulgaria's President Rumen Radev vetoed the appointment last week, so now the country is facing judicial uncertainty and protests such as the ones from today.
Among the reasons why the chief prosecutor's appointment has been controversial – to say the least – is the sacking of the Bulgarian Radio journalist Silvia Velikova. Her ousting caused protests by Bulgarian journalists which I have been attending, while the capital Sofia saw thousands of protesters marching in the streets against Geshev's nomination in September, October and now, after the presidential veto.
Where the story gets interesting or horrific – or both – is that as many as four unnamed individuals made phone calls in September to the Director of the National Radio, allegedly asking for the journalist critical of the prosecutor candidate to be fired, or at least to be silenced until Geshev's selection as chief prosecutor. The journalist Velikova was subsequently fired. She was reinstated to her post after Prime Minister Boyko Borisov spoke in her defence. And the Director of the National Radio was himself fired for stepping over by a media oversight organ.
In Bulgaria, a persistent complaint is that journalists who ask the inconvenient questions can be removed in a heartbeat, after so much as a phone call. The suspicion remains that shady dealings – not merit – continue to play a significant role in the firings and hirings of Bulgarian journalists.
One should look no further than the stories of investigative journalists Miroluba Benatova and Genka Shikerova. They are both known as hard-hitting investigative journalists that ask the tough questions and uncover corruption and mismanagement. They are both out of job after being pressured to quit a mainstream media.
Genka Shikerova faced severe intimidation over the years, as her car was set on fire not once but twice, in 2013 and 2014, in relation to her work on Bulgaria's significant anti-government protests during these years.
Miroluba Benatova, on the other hand, caused massive waves with her recent revelation that she has become a taxi driver – only to surprise foreign tourists about how politically astute and knowledgeable Bulgarian taxi drivers are. "The service in Bulgaria has improved greatly", told her a German tourist assuming he was being driven by just a regular taxi driver.
So, how is this related to Kovesi?
It is unlikely that by driving a taxi Benatova will be coming across many leads about EU funds theft, to assist Kovesi. Such a waste of talent, and also funds.
The media across Europe has a key role to play in supporting the work of the new EU prosecutor. As long as journalists in countries like Bulgaria lack the freedom to do their jobs, crimes involving EU funding will go uncovered. If Laura Kovesi wants to succeed in her new job, she will have to take context into account and recognize that in many EU states, including Bulgaria, journalists are often not allowed to do their jobs and ask the hard questions. And that's a shame because Kovesi will not be able to do it alone.
Why German car giant Volkswagen should drop Turkey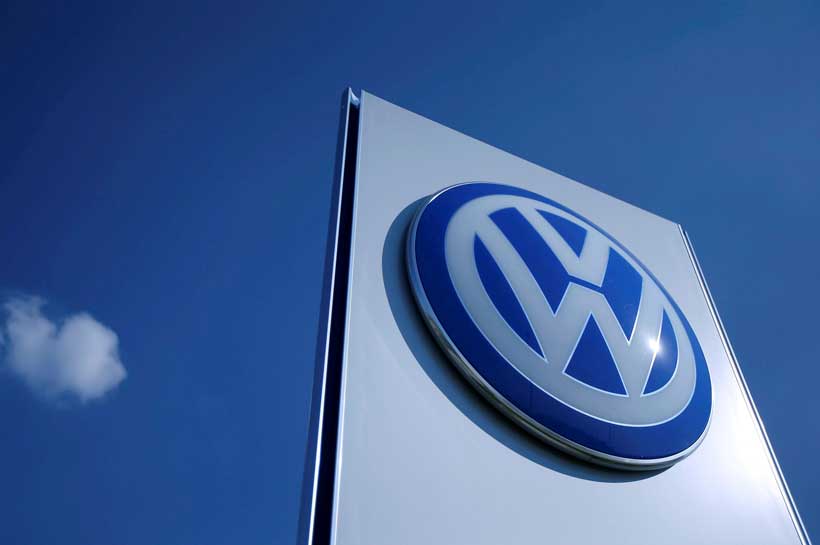 War and aggression are not only questions of ethics and humanitarian disaster. They are bad news for business.
The German car giant Volkwagen whose business model is built on consumer appeal had to stop and pause when Turkey attacked the Kurds in Syria. A USD 1.4bln Volkswagen investment in a new plant in Turkey is being put on hold by the management, and rightly so.
Unlike business areas more or less immune from consumer pressure – like some financial sectors, for example – car buying is a people thing. It is done by regular people who follow the news and don't want to stimulate and associate themselves with crimes against humanity and war crimes through their purchases. Investing in a militarily aggressive country simply is bad for an international brand.
As soon as the news hit that Turkey would be starting their military invasion against the Kurds, questions about plans for genocide appeared in the public discourse space. Investing over a billion in such a political climate does not make sense.
By investing into a new plant next to Turkish city Izmir, Volkswagen is not risking security so much. Izmir itself is far removed from Turkey's southern border — although terrorist attacks in the current environment are generally not out of the question.
The risk question rather lies elsewhere. Business likes stability and predictability. Aggressive economic sanctions which are likely to be imposed on Turkey by the EU and the US would affect many economic and business aspects which the company has to factor in. Two weeks ago the US House of Representatives already voted to impose sanctions on Turkey, which now leaves the Senate to vote on an identical resolution.
Economic sanctions affect negatively the purchasing power of the population. And Volkswagen's new business would rely greatly on the Turkish client in a market of over 80mln people.
Sanctions also have a psychological "buckle-up" effect on customers in economies "under siege", whereby clients are less likely to want to splurge on a new car in strenuous times.
Volkswagen is a German but also a European company. Its decision will signal clearly if it lives by the EU values of support for human rights, or it decides to look the other way and put business first.
But is not only about reputational damage, which Volkswagen seems to be concerned with. There are real business counter-arguments which coincide with anti-war concerns.
Dogus Otomotiv, the Turkish distributor of VW vehicles, fell as much as 6.5% in Istanbul trading after the news for the Turkish offensive.
Apart from their effects on the Turkish consumer, economic sanctions will also likely keep Turkey away from international capital markets.
There is also the question of an EU company investing outside the EU, which has raised eyebrows. It is up to the European Commission now to decide whether the Volkswagen deal in Turkey can go forward after a complaint was filed. Turkey offered the German conglomerate a generous 400mln euro subsidy which is a problem when it comes to the EU rules and regulations on competition.
The Chairman of the EPP Group in the European Parliament, Manfred Weber filed a complaint with the EU competition Commissioner about the deal, on the basis of non-compliance with EU competition rules. Turkey's plans to subsidize Volkswagen clearly run counter EU rules and the EU Commission can stop the 1bln deal, if it so decides.
In a context where Turkey takes care of 4mln refugees — subject to an agreement with the EU — and often threatens the EU that it would "open the gates", it is not clear if the Commission would muster the guts to say no, however. In that sense, the German company's own decision to pull from the deal would be welcome because the Commission itself wouldn't have to pronounce on the issue and risk angering Turkey.
While some commentators do not believe that Volkswagen would scrap altogether the investment and is only delaying the decision, it is worth remembering that the Syria conflict is a complex, multi-player conflict which has gone on for more than 8 years. Turkey's entry in Syria is unlikely to end in a month. Erdogan has communicated his intention to stay in Syria until the Kurds back down.
In October it was reported that the Turkish forces are already using chemical weapons on the Kurdish population which potentially makes Turkish President Erdogan a war criminal. For a corporate giant like Volkswagen, giving an economic boost for such a state would mean indirectly supporting war crimes.
As Kurdish forces struck a deal for protection with the Syrian Assad forces, this seems to be anything but a slow-down. Turkey has just thrown a whole lot of wood into the fire.
Volkswagen will find itself "monitoring" the situation for a long time. There is a case for making the sustainable business decision to drop the risky deal altogether, soon.