Trouble in sport's paradise: Can Qatar overcome the diplomatic crisis?
The crisis in the Gulf that pits Qatar against a UAE-Saudi-led alliance is Qatar's least problem when it comes to the 2022 World Cup.
Beyond the fact that efforts by Gulf states, first and foremost among which the United Arab Emirates, have sought to discredit Qatar as a host long before the UAE and Saudi Arabia in June declared their diplomatic and economic boycott, Qatar has proven capable of addressing potential disruptions.
The import of construction materials may have become more expensive and they may have to travel a longer route, but that does not impair the Gulf state's ability to complete infrastructure on time.
In some ways, if the Gulf crisis were to last another five years until the World Cup, attendance may prove to be a more important issue. Not because Qatar would still be involved in a dispute with its neighbours. The crisis has already become the new normal. Even if it were resolved today, regional relationships will never return to the status quo ante.
The reason why attendance may be an issue is that the demography of fans attending the World Cup in Qatar may very well be a different one than at past tournaments. Qatar is likely to attract a far greater number of fans from the Middle East as well as from Africa and Asia.
Governments in Saudi Arabia, the UAE, Egypt and Bahrain, if they were still maintaining their travel bans, could find themselves in a difficult position if they were depriving their nationals from attending the first ever World Cup not only in the region, but also in an Arab country. How those governments would handle that, would have consequences for the nature of the boycott given that not only have they banned travel, they've also closed borders and closed air and sea links.
The Asian Football Confederation's Competition Committee recently urged governments to exempt football teams from travel bans. The call was in response to the travel ban Saudi Arabia announced last year following the rupture in relations with Iran as well as the more recent bans on travel to Qatar. The question is why that advice should not also be applicable to fans.
Equally immediate and significant is the fact that particularly the UAE is not going to give up its covert efforts to get Qatar deprived of the World Cup. Qatar is vulnerable in that battle, not because the UAE is so powerful, but because of one of the two main issues that were at the core of the controversy about its hosting rights, the integrity of Qatar's bid.
That integrity remains in question with the legal proceedings in New York and Zurich involving corruption in world soccer body FIFA and potential wrongdoing in the awarding of World Cups, irrespective of the fact that Qatar has categorically and repeatedly denied any wrongdoing. The legal proceedings, while disturbing, are likely to drag on for a considerable period of time and as such may not pose an immediate threat.
What is more immediate is the reputational damage Qatar has suffered. To be sure, the Gulf crisis has enhanced Qatar's reputation to some degree. After all, the perceptions of the Gulf crisis are one of David vs Goliath, Qatar as the resilient underdog defending its independence and right as a small state to chart its own course.
Qatar deserves credit for reforms being introduced to its controversial kafala or labour sponsorship system that are likely to become a model for the region. In doing so, it cemented the 2022 World Cup as one of the few mega-events with a real potential of leaving a legacy of change. Qatar started laying the foundations for that change by early on becoming the first and only Gulf state to engage with its critics, international human rights groups and trade unions.
The problem is that by the time that engagement produced real results, the reputational damage had been done. Qatar is realizing that reputations are easy to tarnish and difficult to polish. There is little doubt that the World Cup more recently was not the only driver in labour reform, one critics' major bone of contention. So was the International Labour Organization (ILO) that was about to censor Qatar and the Gulf crisis.
There is no doubt that Qatar has learnt from mistakes it made in the public diplomacy and public relations aspects of the labour issue. That is evident in Qatar's markedly different handling of the Gulf crisis. It's a far cry from the ostrich that puts its head in the sand, hoping that the storm will pass only to find that by the time it rears its head the wound has festered and its lost strategic advantage.
That leaves Qatar with the issue of the integrity of its bid, which may be in terms of public diplomacy the toughest nut to crack. On the principle of where there is smoke, there is fire, Qatar is in a bind. Nonetheless, some greater degree of transparency, including regarding relationships with Mohammed bin Hammam, the disgraced FIFA executive committee member and head of the Asian Football Confederation AFC at the time of the Qatari bid, would have been helpful.
The integrity issue, Qatar's weak point, will without doubt be exploited by its detractors, first and foremost in the Gulf. For critics of Qatar, there are two questions. One is, who do they want to get in bed with? Qatar's detractors, the United Arab Emirates and Saudi Arabia hardly have stellar human and labour rights records. If anything, their records are worse than that of Qatar, which admittedly does not glow.
It is doubtful that the World Cup is at the core of the Gulf crisis, despite a declaration by Dubai's top security official, Lt. General Khalfan, that the crisis would be resolved if Qatar surrendered its hosting rights. Nonetheless, it is an important enough symbol and vehicle for reputational capital for Qatar's detractors, and particularly the UAE, to target.
That is evident from the emails of the UAE ambassador in Washington, Youssef al-Otaiba, whose account was either hacked or leaked by an insider. Al-Otaiba had devised a complex financial manoeuvre to undermine Qatar's currency and deprive the Gulf state of its hosting rights. While Qatar has sought to counter the UAE efforts, its noticeable that it has not adopted a similar tactic by, for example, targeting the 2020 World Expo in Dubai.
The second question critics have to ask themselves is how best to leverage the World Cup, irrespective of whether the Qatari bid was compromised or not. On the assumption that it may have been compromised, the question is less how to exact retribution for a wrong doing that was common practice in global football governance. Leveraging should focus on how to achieve a fundamental reform of global sports governance that has yet to emerge six years into a crisis that was in part sparked by the Qatar World Cup. This goes to the heart of the fact that untouched in the governance crisis is the corrupting, ungoverned, and incestuous relationship between sports and politics.
The future of the Qatar World Cup and the Gulf crisis speaks to the pervasiveness of politics in sports. The World Cup is political by definition. Retaining Qatar's hosting rights or depriving the Gulf state of the right to host the tournament is ultimately a choice with political consequences. As long as the crisis continues, retaining rights is a testimony to Qatar's resilience, deprival would be a victory for its detractors. It is with good reason that the UAE no doubt will continue its covert campaign to undermine Qatar's hosting rights.
The real yardstick in the debate about the Qatari World Cup should be how the sport and the integrity of the sport benefit most. And even than, politics is never far from what the outcome of that debate is. Obviously, instinctively, the optics of no retribution raises the question of how that benefits integrity.
Yet, the potential legacy of social and economic change that is already evident with the Qatar World Cup is more important than the feel-good effect of having done the right thing with retribution or the notion of setting an example. Add to that the fact that in current circumstances, a withdrawal of hosting rights would likely be interpreted as a victory of one side over the other, further divide the Arab and Muslim world, and enhance a sense among many Muslims of being on the defensive and under attack.
To be clear, the rot in sports governance goes far beyond financial and performance corruption. That is evident in the way that the Gulf crisis, the Saudi-Iranian rivalry, and the Israeli-Palestinian conflict increasingly permeate soccer with a mounting number of decisions that upend the notion of a separation of sports and politics. They also put an end to the principle of judging professionals on their merits rather than nationality and make a mockery of the ideal of soccer as a bridge builder rather than a divider.
In a bizarre and contradictory sequence of events, FIFA president Gianni Infantino in June rejected involving the group in the Gulf crisis by saying that "the essential role of FIFA, as I understand it, is to deal with football and not to interfere in geopolitics."
Yet, on the same day that he made his statement, Mr. Infantino waded into the Gulf crisis by removing a Qatari referee from a 2018 World Cup qualifier at the request of the UAE. FIFA, beyond declaring that the decision was taken "in view of the current geopolitical situation," appeared to be saying by implication that a Qatari by definition of his nationality could not be an honest arbiter of a soccer match involving one of his country's detractors. In FIFA's decision, politics trumped professionalism, no pun intended.
A demand this month by the Egyptian Football Federation (EFA) to disbar a Qatari from refereeing Egyptian and Saudi matches during next year's World Cup in Russia puts FIFA in a position in which it will have to decide to either opt for professionalism over politics or also disbar from refereeing politically sensitive matches game officials from Qatar's distractors– Egypt, Saudi Arabia and Bahrain – who have likewise been appointed for the tournament.
FIFA's tying itself up in knots in response to the Gulf crisis like the politics underlying corruption charges in New York and Zurich cries out for putting the inextricable relationship between sports and politics on the table and developing ways to govern a relationship that is a fact of life. It is a relationship that sports executives, politicians and government officials deny even though it is public, recognizable and undeniable.
If the Qatar World Cup because of the controversy that surrounds it and because of its World Cup having become a geopolitical football leads ultimately to an honest and open debate about the relationship of politics and sports, Qatar, unwittingly rather than wittingly, would have made a fundamental contribution to a healthier governance of sports in general and soccer in particular.
Saudi Arabia and Iran want to be friends again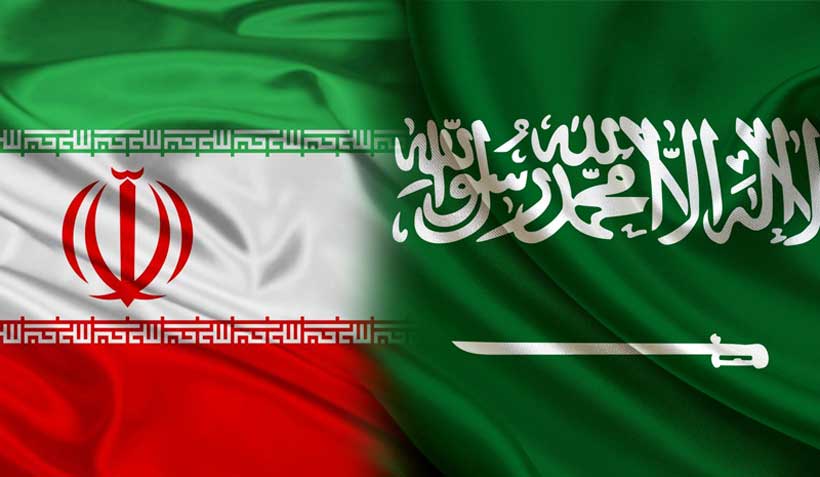 Eventually the ice-cold relationship between Iran and Saudi Arabia began to melt. The two countries sat at the negotiating table shortly after Biden came to power. The results of that discussion are finally being seen. Trade relations between Iran and Saudi Arabia have already begun to move. Although there has been no diplomatic relationship between the two countries since 2016, trade relations have been tense. But trade between Iran and the two countries was zero from last fiscal year until March 20 this year. Iran recently released a report on trade with neighboring countries over the past six months. The report also mentions the name of Saudi Arabia. This means that the rivalry between the two countries is slowly normalizing.
Historically, Shia-dominated Iran was opposed to the Ottoman Empire. The Safavids of Persia have been at war with the Ottomans for a long time, However, after the fall of the Ottomans, when the Middle East was divided like monkey bread, the newly created Saudi Arabia did not have much of a problem with Iran. Business trade between the two countries was normal. This is because the rulers of Saudi Arabia and Iran at the time were Western-backed. That is why there was not much of a problem between them. But when a revolution was organized in Iran in 1979 and the Islamic Republic of Iran was established by overthrowing the Shah, Iran's relations with the West as well as with Saudi Arabia deteriorated. During the revolution, Ayatollah Khomeini called for the ouster of Western-backed rulers from the Middle East. After this announcement, naturally the Arab rulers went against Iran.
Saddam Hussein later invaded Iran with US support and Saudi financial support. After that, as long as Khomeini was alive, Saudi Arabia's relations with Iran were bad. After Khomeini's death, Akbar Hashemi Rafsanjani and Mohammad Khatemi tried to mend fences again. But they didn't get much of an advantage.
When the Bush administration launched its invasion of Iraq in 2003, Iran's influence in Shiite-majority Iraq continued to grow. Since the start of the Arab Spring in 2011, Iran's influence in the region has grown. Saudi Arabia has been embroiled in a series of shadow wars to reduce its influence. It can be said that Iran and Saudi Arabia are involved in the Cold War just like the United States and the Soviet Union. Behind that war was a conflict of religious ideology and political interests. Diplomatic relations between Saudi Arabia and Iran came to a complete standstill in 2016. Iranians attack the Saudi embassy in Tehran after executing Saudi Shiite cleric Sheikh Nimar al-Nimar. Since then, the two countries have not had diplomatic relations.
Finally, in April this year, representatives of the two countries met behind closed doors in Baghdad. And through this, the two countries started the process of normalizing diplomatic relations again. The last direct meeting between the two countries was held on September 21.
Now why are these two countries interested in normalizing relations? At one point, Mohammed bin Salman said they had no chance of negotiating with Iran. And Khomeini, the current Supreme Leader of Iran, called Mohammed bin Salman the new Hitler. But there is no such thing as a permanent enemy ally in politics or foreign policy. That is why it has brought Saudi Arabia and Iran back to the negotiating table. Prince Salman once refused to negotiate with Iran, but now he says Iran is our neighbor, we all want good and special relations with Iran.
Saudi Arabia has realized that its Western allies are short-lived. But Iran is their permanent neighbor. They have to live with Iran. The United States will not return to fight against Iran on behalf of Saudi Arabia. That is why it is logical for Iran and Saudi Arabia to have their ideological differences and different interests at the negotiating table. Saudi Arabia has been at the negotiating table with Iran for a number of reasons. The first reason is that Saudi Arabia wants to reduce its oil dependence. Prince Salman has announced Vision 2030. In order to implement Vision 2030 and get out of the oil dependent economy, we need to have good relations with our neighbors. It is not possible to achieve such goals without regional stability, He said.
Saudi Arabia also wants to emerge from the ongoing shadow war with Iran in Iraq, Syria, Yemen and Lebanon to achieve regional stability. The war in Yemen in particular is now a thorn in the side of Saudi Arabia. The Saudis are unable to get out of this war, nor are they able to achieve the desired goal. Saudi Arabia must normalize relations with Iran if it is to emerge from the war in Yemen. Without a mutual understanding with Iran, Yemen will not be able to end the war. That is why Saudi Arabia wants to end the war through a peace deal with the Houthis by improving relations with Iran.
Drone strikes could also have an impact on the Saudi Aramco oil field to bring Saudi Arabia to the negotiating table. Because after the drone attack, the oil supply was cut in half. The Saudis do not want Aramco to be attacked again. Also, since the Biden administration has no eye on the Middle East, it would be wise to improve relations with Iran in its own interests.
Iran will benefit the most if relations with Saudi Arabia improve. Their economy has been shaken by long-standing US sanctions on Iran. As Saudi Arabia is the largest and most powerful country in the Middle East, Iran has the potential to benefit politically as well as economically if relations with them are normal.
While Saudi Arabia will normalize relations with Iran, its allies will also improve relations with Iran. As a result, Iran's political and trade relations with all the countries of the Saudi alliance will be better. This will give them a chance to turn their economy around again. The development of Iran's relations with Saudi Arabia will also send a positive message to the Biden administration. It could lead to a renewed nuclear deal and lift sanctions on Iran.
Another reason is that when Saudi Arabia normalizes relations with Iran, it will receive formal recognition of Iran's power in the Middle East. The message will be conveyed that it is not possible to turn the stick in the Middle East by bypassing Iran. Relations between Saudi Arabia and Iran need to be normalized for peace and stability in the Middle East.
But in this case, the United Arab Emirates and Israel may be an obstacle. The closeness that Saudi Arabia had with the UAE will no longer exist. The UAE now relies much more on Israel. There will also be some conflict of interest between Saudi Arabia and the UAE. Prince Salman wants to turn Saudi into a full-fledged tourism and business hub that could pose a major threat to the UAE's economy and make the two countries compete.
Furthermore, in order to sell arms to the Middle East, Iran must show something special. Why would Middle Eastern countries buy weapons if the Iranian offensive was stopped? During the Cold War, arms dealers forced NATO allies to buy large quantities of weapons out of fear of the Soviet Union. So it is in the Middle East. But if the relationship between Iran and Saudi Arabia is normal, it will be positive for the Muslim world, but it will lead to a recession in the arms market.
Turkey and Iran find soft power more difficult than hard power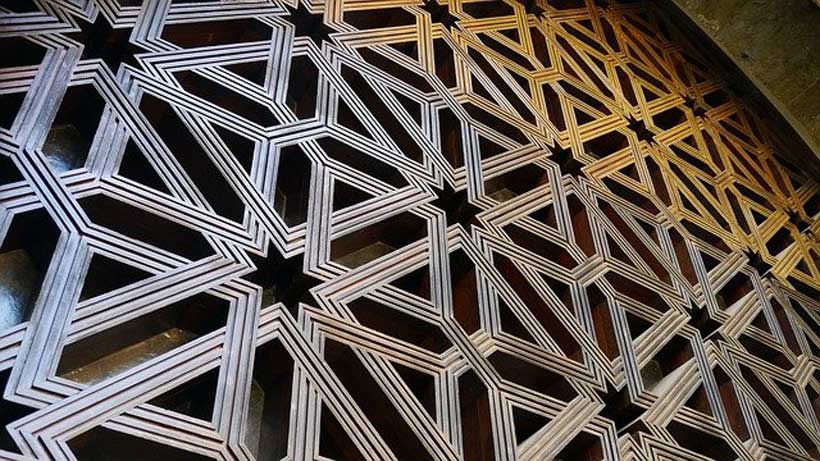 The times they are a changin'. Iranian leaders may not be Bob Dylan fans, but his words are likely to resonate as they contemplate their next steps in Iraq, Iraqi Kurdistan, Lebanon, and Azerbaijan.
The same is true for Turkish President Recep Tayyip Erdogan. The president's shine as a fierce defender of Muslim causes, except for when there is an economic price tag attached as is the case of China's brutal crackdown on Turkic Muslims, has been dented by allegations of lax defences against money laundering and economic mismanagement.
The setbacks come at a time that Mr. Erdogan's popularity is diving in opinion polls.
Turkey this weekend expelled the ambassadors of the US, Canada, France, Finland, Denmark, Germany, Netherlands, New Zealand, Norway, and Sweden for calling for the release of philanthropist and civil rights activist Osman Kavala in line with a European Court of Human Rights decision.
Neither Turkey nor Iran can afford the setbacks that often are the result of hubris. Both have bigger geopolitical, diplomatic, and economic fish to fry and are competing with Saudi Arabia and the UAE as well as Indonesia's Nahdlatul Ulama for religious soft power, if not leadership of the Muslim world.
That competition takes on added significance in a world in which Middle Eastern rivals seek to manage rather than resolve their differences by focusing on economics and trade and soft, rather than hard power and proxy battles.
In one recent incident Hidayat Nur Wahid, deputy speaker of the Indonesian parliament, opposed naming a street in Jakarta after Mustafa Kemal Ataturk, the general-turned-statemen who carved modern Turkey out of the ruins of the Ottoman empire. Mr. Wahid suggested that it would be more appropriate to commemorate Ottoman sultans Mehmet the Conqueror or Suleiman the Magnificent or 14th-century Islamic scholar, Sufi mystic, and poet Jalaludin Rumi.
Mr. Wahid is a leader of the Muslim Brotherhood-linked Prosperous Justice Party (PKS) and a board member of the Saudi-run Muslim World League, one of the kingdom's main promoters of religious soft power.
More importantly, Turkey's integrity as a country that forcefully combats funding of political violence and money laundering has been called into question by the Financial Action Task Force (FATF), an international watchdog, and a potential court case in the United States that could further tarnish Mr. Erdogan's image.
A US appeals court ruled on Friday that state-owned Turkish lender Halkbank can be prosecuted over accusations it helped Iran evade American sanctions.
Prosecutors have accused Halkbank of converting oil revenue into gold and then cash to benefit Iranian interests and documenting fake food shipments to justify transfers of oil proceeds. They also said Halkbank helped Iran secretly transfer US$20 billion of restricted funds, with at least $1 billion laundered through the US financial system.
Halkbank has pleaded not guilty and argued that it is immune from prosecution under the federal Foreign Sovereign Immunities Act because it was "synonymous" with Turkey, which has immunity under that law. The case has complicated US-Turkish relations, with Mr. Erdogan backing Halkbank's innocence in a 2018 memo to then US President Donald Trump.
FATF placed Turkey on its grey list last week. It joins countries like Pakistan, Syria, South Sudan, and Yemen that have failed to comply with the group's standards. The International Monetary Fund (IMF) warned earlier this year that greylisting would affect a country's ability to borrow on international markets, and cost it an equivalent of up to 3 per cent of gross domestic product as well as a drop in foreign direct investment.
Mr. Erdogan's management of the economy has been troubled by the recent firing of three central bank policymakers, a bigger-than-expected interest rate cut that sent the Turkish lira tumbling, soaring prices, and an annual inflation rate that last month ran just shy of 20 per cent. Mr. Erdogan has regularly blamed high-interest rates for inflation.
A public opinion survey concluded in May that 56.9% of respondents would not vote for Mr. Erdogan and that the president would lose in a run-off against two of his rivals, Ankara Mayor Mansur Yavas and his Istanbul counterpart Ekrem Imamoglu.
In further bad news for the president, polling company Metropoll said its September survey showed that 69 per cent of respondents saw secularism as a necessity while 85.1 per cent objected to religion being used in election campaigning.
In Iran's case, a combination of factors is changing the dynamics of Iran's relations with some of its allied Arab militias, calling into question the domestic positioning of some of those militias, fueling concern in Tehran that its detractors are encircling it, and putting a dent in the way Iran would like to project itself.
A just-published report by the Combatting Terrorism Center at the US Military Academy West Point concluded that Iran's Islamic Revolutionary Guards Corps (IRGC) faced "growing difficulties in controlling local militant cells. Hardline anti-US militias struggle with the contending needs to de-escalate US-Iran tensions, meet the demands of their base for anti-US operations, and simultaneously evolve non-kinetic political and social wings."
Iranian de-escalation of tensions with the United States is a function of efforts to revive the defunct 2015 international agreement to curb Iran's nuclear program and talks aimed at improving relations with Saudi Arabia even if they have yet to produce concrete results.
In addition, like in Lebanon, Iranian soft power in Iraq has been challenged by growing Iraqi public opposition to sectarianism and Iranian-backed Shiite militias that are at best only nominally controlled by the state.
Even worse, militias, including Hezbollah, the Arab world's foremost Iranian-supported armed group, have been identified with corrupt elites in Lebanon and Iraq. Many in Lebanon oppose Hezbollah as part of an elite that has allowed the Lebanese state to collapse to protect its vested interests.
Hezbollah did little to counter those perceptions when the group's leader, Hassan Nasrallah, threatened Lebanese Christians after fighting erupted this month between the militia and the Lebanese Forces, a Maronite party, along the Green Line that separated Christian East and Muslim West Beirut during the 1975-1990 civil war.
The two groups battled each other for hours as Hezbollah staged a demonstration to pressure the government to stymie an investigation into last year's devastating explosion in the port of Beirut. Hezbollah fears that the inquiry could lay bare pursuit of the group's interests at the expense of public safety.
"The biggest threat for the Christian presence in Lebanon is the Lebanese Forces party and its head," Mr. Nasrallah warned, fuelling fears of a return to sectarian violence.
It's a warning that puts a blot on Iran's assertion that its Islam respects minority rights, witness the reserved seats in the country's parliament for religious minorities. These include Jews, Armenians, Assyrians and Zoroastrians.
Similarly, an alliance of Iranian-backed Shiite militias emerged as the biggest loser in this month's Iraqi elections. The Fateh (Conquest) Alliance, previously the second-largest bloc in parliament, saw its number of seats drop from 48 to 17.
Prime Minister Mustafa al-Kadhimi brought forward the vote from 2022 to appease a youth-led protest movement that erupted two years ago against corruption, unemployment, crumbling public services, sectarianism, and Iranian influence in politics.
One bright light from Iran's perspective is the fact that an attempt in September by activists in the United States to engineer support for Iraqi recognition of Israel backfired.
Iran last month targeted facilities in northern Iraq operated by Iranian opposition Kurdish groups. Teheran believes they are part of a tightening US-Israeli noose around the Islamic republic that involves proxies and covert operations on its Iraqi and Azerbaijani borders.
Efforts to reduce tension with Azerbaijan have failed. An end to a war of words that duelling military manoeuvres on both sides of the border proved short-lived. Azerbaijani President Ilham Aliyev, emboldened by Israeli and Turkish support in last year's war against Armenia, appeared unwilling to dial down the rhetoric.
With a revival of the nuclear program in doubt, Iran fears that Azerbaijan could become a staging pad for US and Israeli covert operations. Those doubts were reinforced by calls for US backing of Azerbaijan by scholars in conservative Washington think tanks, including the Hudson Institute and the Heritage Foundation.
Eldar Mamedov, a political adviser for the social-democrats in the Foreign Affairs Committee of the European Parliament, warned that "the US government should resist calls from hawks to get embroiled in a conflict where it has no vital interest at stake, and much less on behalf of a regime that is so antithetical to US values and interests."
He noted that Mr. Aliyev has forced major US NGOs to leave Azerbaijan, has trampled on human and political rights, and been anything but tolerant of the country's Armenian heritage.
Process to draft Syria constitution begins this week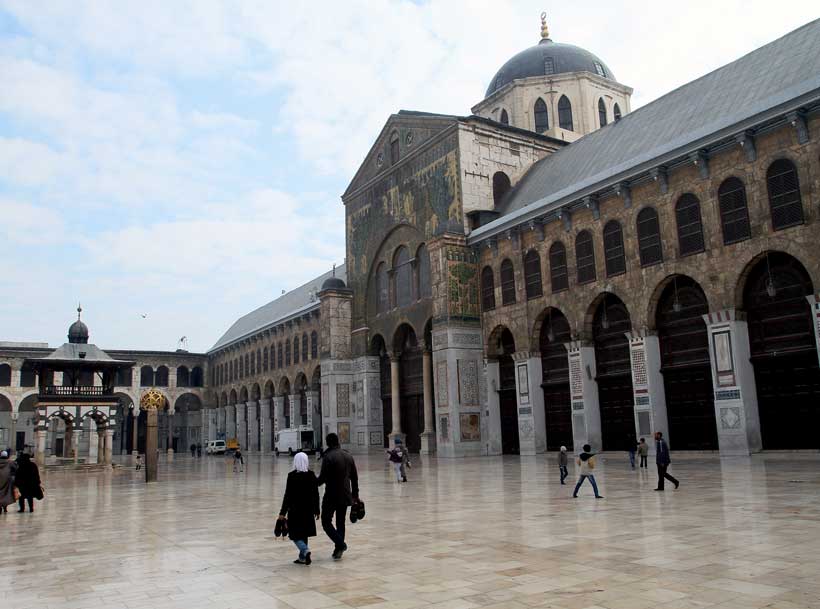 The process of drafting a new constitution for Syria will begin this week, the UN Special Envoy for the country, Geir Pedersen, said on Sunday at a press conference in Geneva.
Mr. Pedersen was speaking following a meeting with the government and opposition co-chairs of the Syrian Constitutional Committee, who have agreed to start the process for constitutional reform.
The members of its so-called "small body", tasked with preparing and drafting the Constitution, are in the Swiss city for their sixth round of talks in two years, which begin on Monday.
Their last meeting, held in January, ended without progress, and the UN envoy has been negotiating between the parties on a way forward.
"The two Co-Chairs now agree that we will not only prepare for constitutional reform, but we will prepare and start drafting for constitutional reform," Mr. Pedersen told journalists.
"So, the new thing this week is that we will actually be starting a drafting process for constitutional reform in Syria."
The UN continues to support efforts towards a Syrian-owned and led political solution to end more than a decade of war that has killed upwards of 350,000 people and left 13 million in need of humanitarian aid.
An important contribution
The Syrian Constitutional Committee was formed in 2019, comprising 150 men and women, with the Government, the opposition and civil society each nominating 50 people.
This larger group established the 45-member small body, which consists of 15 representatives from each of the three sectors.
For the first time ever, committee co-chairs Ahmad Kuzbari, the Syrian government representative, and Hadi al-Bahra, from the opposition side, met together with Mr. Pedersen on Sunday morning.
He described it as "a substantial and frank discussion on how we are to proceed with the constitutional reform and indeed in detail how we are planning for the week ahead of us."
Mr. Pedersen told journalists that while the Syrian Constitutional Committee is an important contribution to the political process, "the committee in itself will not be able to solve the Syrian crisis, so we need to come together, with serious work, on the Constitutional Committee, but also address the other aspects of the Syrian crisis."