Israel and Cyprus: Untying the Gordian Knot on East Mediterranean Gas
Gas exploration and drilling activities in Israeli and Cypriot waters along with licensing rounds for blocks near the super-giant Zohr gas field raise the likelihood for large gas discoveries in the East Mediterranean. Israel and Cyprus speed up efforts for the development of energy resources to be primarily channeled to Europe.
Europe is considered as prime export destination for regional supplies of liquefied natural gas given that the continent is seeking to enhance energy supply and transit security.
Israel seems to be taking two steps forward and one step back on natural gas. A renewed Israeli gas regulation framework has portended a competitive market as new companies acquire offshore drilling rights. It is in this context that a Greek company, Energean Oil and Gas has secured full ownership of Israeli Karish and Tanin gas fields at the price of 148 million dollars aiming to deliver 88 billion cubic meters (bcm) of natural gas to the Israeli market in the next forty years. The Greek company has submitted a field development plan to the Israeli government and secured sales agreements for more than 3 bcm annually at a 20 percent price discount compared to Leviathan partners' pricing to Israeli power provider Dalia Power Energies and its sister company Or Power Energies. This arrangement has set the stage for competition that will benefit consumers and the Israeli economy.
Reservations however are high over the smooth development of the Leviathan gas field due to the fact that the field's partners – Noble Energy, Avner Oil Exploration, Ratio Oil Exploration and Delek Drilling – abandoned initial plans at the first stage of development to build a floating offshore platform over the field's wells thus narrowing gas exports to Jordan, the Palestinian Authority and the domestic Israeli market. No doubt that prospects for the field's first stage development are benefited by the $10 billion contract signed between Leviathan gas field partners and Jordan's National Electric Power Company to sell gas to the latter for the next fifteen years.
A prime challenge is that Leviathan field partners are likely to develop transportation infrastructure that will be used exclusively by Leviathan blocking out competitors and endangering prospects for future gas discoveries in Israel. The reason is that without Leviathan's economies of scale, competitors will have to finance their own transportation infrastructure thus raising at prohibitive levels the costs of developing smaller fields. An additional challenge is related to the new Egyptian legislation, called Resolution No. 196 of 2017, that foresees the establishment of a gas regulatory authority and permits private companies to import gas from third countries like Israel. Despite the new legislation, the likelihood for direct export of Israeli gas to Egypt is minimal because of the Egyptian government's position that gas agreements with Israel can procced only if the latter's companies withdraw from arbitration that has ordered Egypt to pay 3 billion dollars in compensation for losses sustained when gas supplies to Israel halted in 2012.
To overcome current challenges, Israel should urge the joint use of Israeli Leviathan field's transportation infrastructure or alternatively support the development of joint national infrastructure to overcome prohibitively high costs associated with developing smaller fields in Israel like the Dalit and the Simshon gas fields. The Israeli government should also address risks that worry investors like force majeure and export sustainability by guaranteeing a certain amount of financial recovery though the existing compensation mechanism.
In search of commercially viable levels of hydrocarbon resources, Cyprus posesses a central position in the regional setting. Nicosia's 3rd international licensing round for three blocks within its Exclusive Economic Zone (EEZ) resulted in the awarding of licenses to Italian ENI and French Total for Block 6; ENI for block 8; and, American Exxon Mobil and Qatar Petroleum for block 10. Notably, the attraction of international majors and the subsequent awarding of exploration blocks signal a vote of confidence in the island's EEZ. The July drilling in block 11 that was commissioned to Total and ENI in the 2nd licensing round has been critical as first results show that the geology of Egypt's Zohr gas field extends into Cyprus's EEZ. This assessment raises expectations for the findings of the two drillings scheduled for the second half of 2018 in block 10 that lies in close proximity to the super-giant Zohr field. It is estimated that oil majors' plans center on connecting gas discoveries in Cyprus with Egypt's by pipeline and re-export reserves as liquefied natural gas by utilizing the Egyptian Idku and Damietta LNG facilities.
There is widespread belief that political tensions as consequence of the collapse of the Cyprus Peace talks and competing EEZ claims between Cyprus and Turkey can impact negatively regional energy cooperation. The resolution of the Cyprus conflict is viewed by many as prerequisite for the construction of a pipeline that would connect Israeli Leviathan field to the Turkish coast given that the pipeline will have to cross through the island's EEZ. A number of energy experts insist that "the Philippines arbitration case vs China over South China Sea" can serve as model for the settlement of competing EEZ claims between Cyprus and Turkey, while others consider the Malta-Libya arbitration case as more approrpiate given that Turkey is not signatory to the United Nations Convention on the Law of the Sea (UNCLOS).
The development of energy resources is a demanding process thus the government of Cyprus should support the joint monetization of Cypriot and Egyptian gas on the basis that economies of scale reinforce profitability and produce higher government revenues; and, pass legislation that foresees establishment of a National Investments Fund where revenues from hydrocarbon exploitation will be deposited for the benefit of Greek Cypriots and Turkish Cypriots.
Gas can remain under-developed for years to come if challenges are not properly addressed by Israel and Cyprus. To unleash the full potential of their wealth, consultation between Tel Aviv and Nicosia could allow a coordinated development of fields due to their close geographic proximity given that international investors long for a stable political environment for capital-intensive projects to proceed. Making the best use of existing underused export infrastructure with a number of promising fields in both Israel and Cyprus can be the key to unlocking the region's energy potential.
Azerbaijan seeks to become the green energy supplier of the EU
Recently, Georgia, Azerbaijan, Hungary and Romania signed an agreement to build a strategic partnership regarding green energy. According to the document of the text, these four countries will be working together to develop a 1,195 kilometer submarine power cable underneath the Black Sea, thus effectively creating an energy transmission corridor from Azerbaijan via Georgia to Romania and Hungary. For Europe, this is a golden opportunity that must be seized upon.
According to the International Monetary Fund, "Europe's energy systems face an unprecedented crisis. Supplies of Russian gas—critical for heating, industrial processes and power—have been cut by more than 80 percent this year. Wholesale prices of electricity and gas have surged as much as 15-fold since early 2021, with severe effects for households and businesses. The problem could well worsen."
For this reason, Europe should switch as soon as possible to green energy supplies, so that they will rely less upon Russian gas and oil in the wake of the Ukraine crisis. This will enable Europe to be energy independent and to fulfill its energy needs by relying upon better strategic partners, such as Azerbaijan, who are not hostile to Europe's national security and the West more generally.
By having this submarine power cable underneath the Black Sea, Azerbaijan can supply not only Hungary and Romania with green energy, but the rest of Europe as well if the project is expanded. Israel, as a world leader in renewable energy, can also play a role in helping Azerbaijan become the green energy supplier of the EU, as the whole project requires Azerbaijan to obtain increased energy transmission infrastructure. Israel can help Azerbaijan obtain this energy transmission infrastructure, so that Azerbaijan can become Europe's green energy supplier.
According to the Arava Institute of the Environment, "Israel, with its abundant renewable energy potential, in particular wind and solar, has excellent preconditions to embark on the pathway towards a 100% renewable energy system. Accordingly, Israel has already made considerable progress with regard to the development of renewable energy capacities." The Israeli government has been pushing hard for a clean Israeli energy sector by 2030. Thus, Israel has the technical know-how needed to help Azerbaijan obtain the infrastructure that it needs to become the green energy supplier of Europe following the crisis in the Ukraine.
Given the environmental conditions present in Azerbaijan, which has an abundance of access to both solar and wind power, with Israeli technical assistance, Azerbaijan can help green energy be transported through pipelines and tankers throughout all of Europe, thus helping to end the energy crisis in the continent. In recent years, Europe has sought to shift away from oil and gas towards more sustainable energy.
With this recent agreement alongside other European policies, these efforts are starting to bear fruits. In 2021, more than 22% of the gross final energy consumed in Europe came from renewable energy. However, different parts of Europe have varying levels of success. For example, Sweden meets 60% of its energy needs via renewable energy, but Hungary only manages to utilize renewable energy between 10% and 15% of the time. Nevertheless, it is hoped that with this new submarine power cable underneath the Black Sea, these statistics will start to improve across the European Union and this will enable Europe to obtain true energy independence, free of Russian hegemony.
Energy Technology Perspectives 2023: Opportunities and emerging risks
The energy world is at the dawn of a new industrial age – the age of clean energy technology manufacturing – that is creating major new markets and millions of jobs but also raising new risks, prompting countries across the globe to devise industrial strategies to secure their place in the new global energy economy, according to a major new IEA report.
Energy Technology Perspectives 2023, the latest instalment in one of the IEA's flagship series, serves as the world's first global guidebook for the clean technology industries of the future. It provides a comprehensive analysis of global manufacturing of clean energy technologies today – such as solar panels, wind turbines, EV batteries, electrolysers for hydrogen and heat pumps – and their supply chains around the world, as well as mapping out how they are likely to evolve as the clean energy transition advances in the years ahead.
The analysis shows the global market for key mass-manufactured clean energy technologies will be worth around USD 650 billion a year by 2030 – more than three times today's level – if countries worldwide fully implement their announced energy and climate pledges. The related clean energy manufacturing jobs would more than double from 6 million today to nearly 14 million by 2030 – and further rapid industrial and employment growth is expected in the following decades as transitions progress.
At the same time, the current supply chains of clean energy technologies present risks in the form of high geographic concentrations of resource mining and processing as well as technology manufacturing. For technologies like solar panels, wind, EV batteries, electrolysers and heat pumps, the three largest producer countries account for at least 70% of manufacturing capacity for each technology – with China dominant in all of them. Meanwhile, a great deal of the mining for critical minerals is concentrated in a small number of countries. For example, the Democratic Republic of Congo produces over 70% of the world's cobalt, and just three countries – Australia, Chile and China – account for more than 90% of global lithium production.
The world is already seeing the risks of tight supply chains, which have pushed up clean energy technology prices in recent years, making countries' clean energy transitions more difficult and costly. Increasing prices for cobalt, lithium and nickel led to the first ever rise in EV battery prices, which jumped by nearly 10% globally in 2022. The cost of wind turbines outside China has also been rising after years of declines, and similar trends can be seen in solar PV.
"The IEA highlighted almost two years ago that a new global energy economy was emerging rapidly. Today, it has become a central pillar of economic strategy and every country needs to identify how it can benefit from the opportunities and navigate the challenges. We're talking about new clean energy technology markets worth hundreds of billions of dollars as well as millions of new jobs," said IEA Executive Director Fatih Birol. "The encouraging news is the global project pipeline for clean energy technology manufacturing is large and growing. If everything announced as of today gets built, the investment flowing into manufacturing clean energy technologies would provide two-thirds of what is needed in a pathway to net zero emissions. The current momentum is moving us closer to meeting our international energy and climate goals – and there is almost certainly more to come."
"At the same time, the world would benefit from more diversified clean technology supply chains," Dr Birol added. "As we have seen with Europe's reliance on Russian gas, when you depend too much on one company, one country or one trade route – you risk paying a heavy price if there is disruption. So, I'm pleased to see many economies around the world competing today to be leaders in the new energy economy and drive an expansion of clean technology manufacturing in the race to net zero. It's important, though, that this competition is fair – and that there is a healthy degree of international collaboration, since no country is an energy island and energy transitions will be more costly and slow if countries do not work together."
The report notes that major economies are acting to combine their climate, energy security and industrial policies into broader strategies for their economies. The Inflation Reduction Act in the United States is a clear example of this, but there is also the Fit for 55 package and REPowerEU plan in the European Union, Japan's Green Transformation programme, and the Production Linked Incentive scheme in India that encourages manufacturing of solar PV and batteries – and China is working to meet and even exceed the goals of its latest Five-Year Plan.
Meanwhile, clean energy project developers and investors are watching closely for the policies that can give them a competitive edge. Relatively short lead times of around 1-3 years on average to bring manufacturing facilities online mean that the project pipeline can expand rapidly in an environment that is conducive to investment. Only 25% of the announced manufacturing projects globally for solar PV are under construction or beginning construction imminently, according to the report. The number is around 35% for EV batteries and less than 10% for electrolysers. Government policies and market developments can have a significant effect on where the rest of these projects end up.
Amid the regional ambitions for scaling up manufacturing, ETP-2023 underscores the important role of international trade in clean energy technology supply chains. It shows that nearly 60% of solar PV modules produced worldwide are traded across borders. Trade is also important for EV batteries and wind turbine components, despite their bulkiness, with China the main net exporter today.
The report also highlights the specific challenges related to the critical minerals needed for many clean energy technologies, noting the long lead times for developing new mines and the need for strong environmental, social and governance standards. Given the uneven geographic distribution of critical mineral resources, international collaboration and strategic partnerships will be crucial for ensuring security of supply.
How is Venezuela benefiting from the sale of Petroleum Coke to India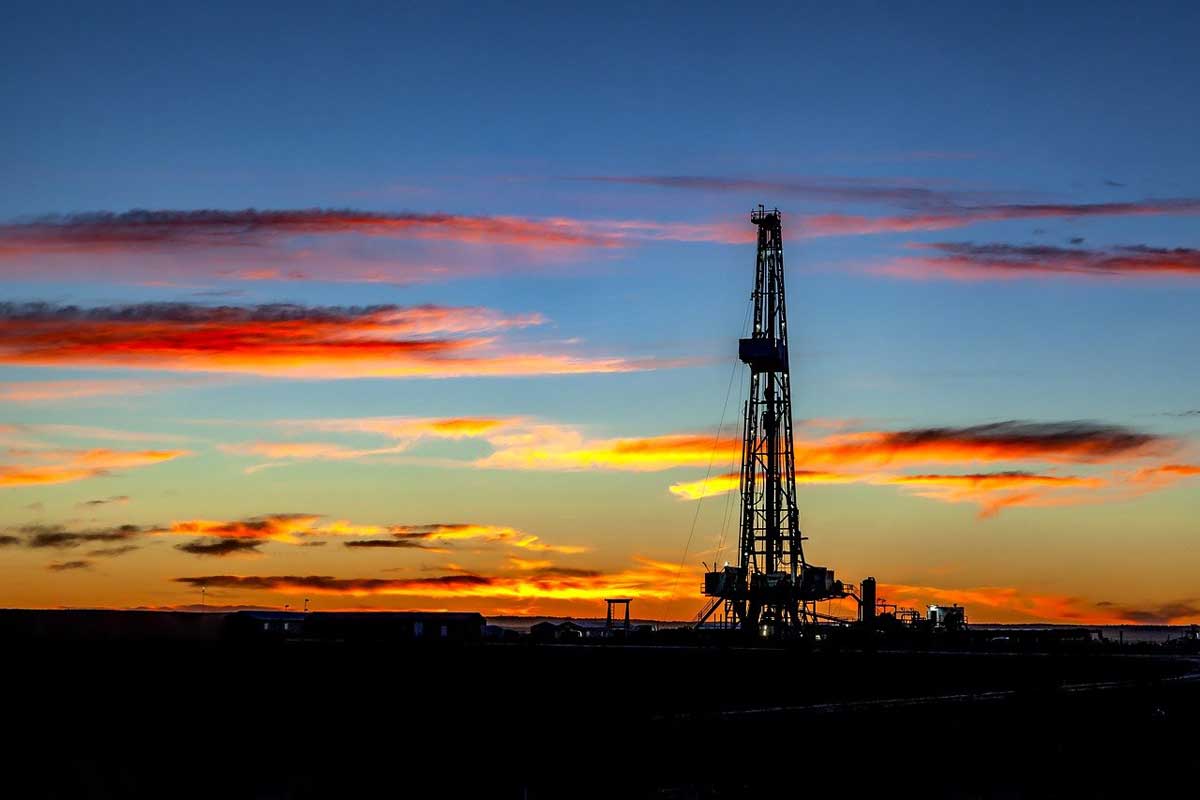 Production and Supply of Venezuelan Oil
Venezuela, a nation on South America's northern coast, has long been recognised for its oil output and demand; in 2016, Venezuela produced 2,355,423,55 barrels of oil per day, putting it 12th in the world. Venezuela, a nation where oil continues to have a dominating and fundamental role in fortunes. Oil sales account for more than 99% of export revenues and one-quarter of GDP. In 2013, the price of oil barrels sold by Venezuela was $100 per barrel, but it dropped to $30 per barrel in 2016. Venezuela has supplied oil to several nations, including the United States, China, and others. In 1959, India established diplomatic ties with the nation. Only a few nations, such as India and Venezuela, trade in a single commodity, and that is exactly what the relationship between India and Venezuela is. Although 75% of India's oil imports come from the Middle East area, the Middle East has provided just 59% of oil since 2014, which is 16% less than in 2017 as the remainder was supplied exclusively by Venezuela, which can be seen as a result of the diversification strategy by the Indian government. Although the Indian market has been critical for the Northern country in Latin America because it is the second-largest cash-paying customer yet when the United States imposed sanctions on Venezuela in 2019, Venezuela was forced to look to other countries such as Russia and China when it ceased oil exports to India.
Venezuela, India, and Petroleum Coke
Petroleum coke which is a carbonaceous substance produced during the oil refining process. Venezuela has supplied petroleum coke to a number of nations, including China and Bolivia. Even before Covid19, the biggest exporter of Petroleum Coke from Venezuela was Bolivia, and by 2020, Venezuela was the world's 107th largest exporter of Petroleum Coke. Although the Supreme Court has banned the use of Pet Coke in the states of Haryana, Uttar Pradesh, and Rajasthan in 2017, the CPCB (Central Pollution Control Board) directed for its use in all states, despite the fact that a tonne of Pet Coke is more expensive than coal and produces more energy when burned, and Pet Coke can also be used as a replacement for coal because when Pet Coke is turned into fuel, the calorific value is at 8000 Kcal/Kg, which is twice the Kg which is twice the value of average coal which is used in the generation of electricity, not only that but Pet Coke also has a low volatile matter and when evaporated there are no losses, it is also easy to transport when compared to the liquid fuels. For the first time, Indian companies started to import significant volumes of Petroleum coke from Venezuela since the beginning of 2022, as for the past couple of months and since March 2022, India has been suffering from electricity shortage due to coal crisis, as there has been a surge in coal prices globally to record high prices ever since the Russia-Ukraine war began, many countries such as India and even many of the developed countries in Europe have also been suffering because of the conflict as Russia which controls the Nord Stream which supplies gas to Europe has been shut down by Russia giving excuses such as "maintenance of the pipeline" this conflict could be disastrous for countries like UK, Germany and many other which directly depend on the Russian gas supply to not just run factories but which also helps to keep people homes warm enough, many countries are worried that this may lead to a winter recession in European countries and due to this many countries have started to open their coal plants, in times like these the supply of Pet Coke from countries like Venezuela to countries like India could be a major helping factor and for the past few months, Indian companies have been importing significant amounts of Pet Coke from Venezuela in massive quantities, as using Pet Coke can be beneficial for India as the Russia Ukraine war, which is affecting so many countries, with the supply of Pet Coke, India will not have to rely on the supply of coal to run its energy plants. Many cement factories in India got 1,60,000 tonnes of Pet Coke between April and July, with another shipment of at least 80,000 tonnes sent in August. Prior to buying from Venezuela, the Asian behemoth had to depend on nations such as the United States or Saudi Arabia.
Conclusion
Both countries understand that if Venezuela continues to export huge amounts of Pet Coke to India, it will benefit not only India but also the South American country because when India used to import oil from Venezuela, India was the second largest importer of oil for Venezuela, and now if India starts importing the same amount of Pet Coke from Venezuela, it could provide relief to the country that has been suffering for the past three years ever since the USA has pu The nation has been selling Pet Coke at a $50-$60 discount compared to the US stuff. Venezuela has been stockpiling Pet Coke for a long time because it may help the Latin American country solve its infrastructure woes and is making strides by supplying not only to the Indian market but if Venezuela could supply more to the global markets as it has been producing more than 25 million tonnes of Pet Coke on a daily basis. If the commerce between Petroleum Coke continues, India will not have to depend on any country such as the US or Russia, since the Russia-Ukraine conflict has made it difficult for countries such as India to side with any of the nations, and for Venezuela, it will assist the country to grow its economy again.