Understanding the concept of Democracy in Pakistan
The word democracy is used widely in contemporary era and often considered as common sense. Democracy has its roots in Greek city-state but it was not as developed as it is now, however, it becomes a refined system of governance after the Treaty of Westphalia in 1648. (Shin, 2017)
Therefore, Europe can be called as a birth place of democracy in modern world, and gradually it reached to other parts of the world with decolonization process and now the current form of democracy is considered as the best form of government for almost all states of the world. ("Democracts in America – ch. 4," n.d.) In simple words, democracy was not as stable system in past as it has become, particularly in the wake of evolutionary process of last two decades.
In Pakistan's context, defining democracy is as hard as it is to develop a consensus on the generic definition of democracy and main reasons behind the weak democratic norms can be classified as follows; firstly, there is not enough scholarly work done by Pakistani scholar to adapt the Western form of democracy in accordance with the local dynamics of Pakistan. (Hussain, 2014) Secondly, the process of democratization requires time to evolve and attain the final form. Thirdly, the oscillations between authoriantism and democracy have also contributed in strengthening the non-democratic norms. Fourthly, the application of democracy is limited to electoral democracy, which is still not as developed as it is in Europe. Fifthly, the phenomenon of democracy in Pakistan is relatively a new concept in comparison with other modern liberal democracies throughout the world.
Democracy is the most widely used term but in terms of its application as a form of government it lacks the conceptual understanding. It is advocated by almost all states of the world but it varies in context of its application or implementation The missing links between theory and practice of democracy is evident throughout the globe as there is no consensus to define the democracy and there is no operational definition that is acceptable for all stake holders without any difference of opinion over the definition. (Bahadur, 1998) In Pakistan defining democracy is relatively a new concept because it is adopted from Western world and it can only be applied in Pakistan by adjusting with the local dynamics of the country. Therefore, it would be safe to assume that the success of democracy in Pakistan is largely depended on the clear understanding of internal dynamics by the scholars from this part of the world. The comparative politics is useful in providing sound foundation in terms of evaluating the strengths and weaknesses of democracy in different parts of the world. Since it draws commonalities between them in order to make sense of the process itself and identifying the missing links or factors that distinguishes the different cases, especially in case of Pakistan, where the concept of democracy is derived from western form. Therefore, comparative politics is effective in not only defining democracy, but it also guides in improving the existing system in a variety of ways. Defining the concept of democracy is itself very hard due to the absence of universal application in all cases, whether in Europe or any other part of the world.
In the traditional sense, democracy as a system of government, having checks and balance with the help of an opposition in the government and power was divided into various organs of the state: judiciary, legislature and executive. Election is another important characteristic of traditional democracy, including a responsible government. However over the course of time, the traditional definition of democracy underwent changes in the 19th century, those changes were mainly based on the principle of equality; treating all people as equal and providing them justice. Likewise, self determination provided everybody the right to live independently without any pressure, and majority ruled the minority through the process of election.
In other words, the state had a constitution in terms of particular rules and regulation for the citizen residing inside the state. But this calls into question an important point; can liberty and equality co-exist with each other at the same time or not? The answer of this question depends on one's definition of liberty. Hypothetically speaking, if everybody is free to spend his or her life without any restriction, quality would imply that all the members or citizens should have same rights and privileges, but the problem arises when one person's liberty infringes upon the right of equality of another. In simple words, if everybody has the liberty to do what they want to, it may be used or abused to exploit the very right of freedom to violate the rights of other. Therefore, the co-existence of liberty with equality is hard to achieve without any clash or conflict between the two.
This research essay has attempted to define democracy in case of Pakistan, which has been overlooked in the literature before. Since the main focus of existing literature concerned more with identifying the strengths and weakness of a democratic system in addition to highlighting the causes of instability as compared to the developed world. With regards to Pakistan, colonial past and the overemphasis on religion to develop an ideological foundation makes it a unique case study, when it comes to translation of democracy in theory to practice. The constant shift or transition between semi-democratic, semi-theocratic and semi-authoritarian system has contributed in complicating the problem further. Likewise, the weak institutional system also continues to hinder the process of democratization. Therefore, it would be safe to compare the case of Pakistan with Latin American states due to their common authoritarian past. For example, most of Latin countries have had authoritarian rule like Pakistan and lacks the institutional system for an effective working of the state machinery.
Sino-India Himalayan Chess Game: Breakthrough or Stalemate?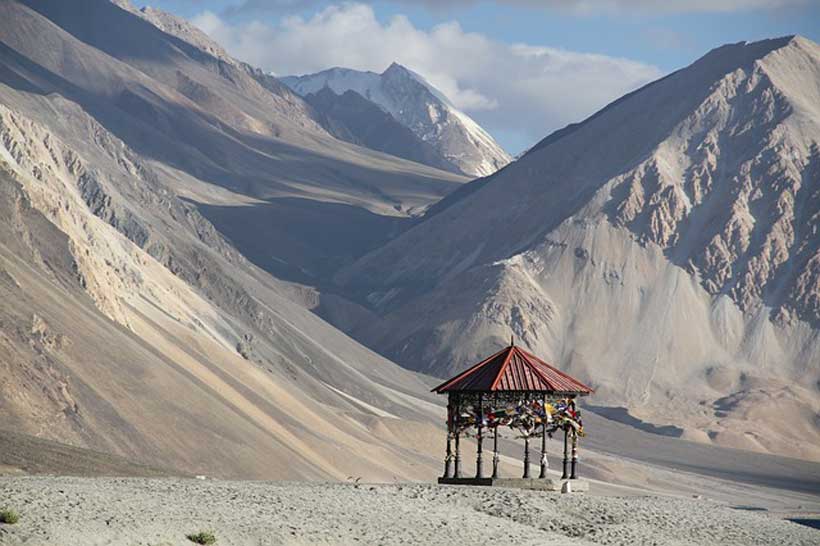 The continuous geopolitical blame game between India and China hasn't witnessed any positive development with respect to either sides pulling back their respective troops, dragging the recent skirmish even further till winter.
In 45 years, India for the first time has witnessed a conflict-like situation vis-a vis China which witnessed the martyrdom of 20 troops on June 15thand rounds of shot firing in the LAC where the Indian Foreign Affairs Ministry confirmed about the PLA first initiating the firing ,after which the two sides have constantly held each other responsible for increased tensions whereas India has tremendously shown goodwill, hopefulness and looking at many factors to keep the ties stable.The year 2020 was supposed to be the 70th Anniversary of Sino-India Cultural ties where unfortunately, the celebrations were overshadowed with this recent border mishap.
The Himalayan Chess- Game
The Chinese Foreign Ministry's scepticism on the territorial claims and debate on Aksai Chin are not new, which has its roots to the abrogation of article 370, the recentlychanged rule declaringLadakhas an integral portion of the Indian Union was unfavourable to the Chinese side, reiterating about India getting into a strategic misadventure by violating their own territorial sovereignty and national interest and the former justifying on those and trying to flex its muscles in the Pangong Tso, Galwan Valley, Gogra, Kongka La, Depsang.
Border infrastructure is becoming a new method for these two aspiring Asian powers to assert their economic cum political interests with respect to further claiming of territories leading to the road towards being victorious, where the Indian side has further increased its focus viewing the strategic ramifications in the neighbourhood .by providing 8 bridge infrastructure projects each in Arunachal Pradesh and Ladakh , which India requires to ensure easy connectivity in harsher terrains, promote tourism, distance reduction in order to reduce time for movement of goods to ensure welfare and safety for troops and natives residing in high terrains which again China suspiciously looked at in its counter statement, blatantly opposing any infrastructure in disputed boundary.
Notabledefence experts, Victor Gao and PremShankharJha, opined that China is aiming at a strategic bargain and believe that this move of the Indian side developing infrastructure in Ladakhcould be a counter to the Chinese G219 highway , covering a distance of 179 km connecting Xinjiang and Tibet which is in close proximity with Daulat Beg Oldi, where a 450 metre bridge over the Shlyok river was constructed last year which was only accessible by air before the construction of this project .
Amidst this prolonged crisis, 7 rounds of the India China Military Commander Meetings were held on a frequent basis at the Line Of Actual Control, in order to maintain tranquillity, peace, further enhancement of mutual understandings and deterrence to reduce the chances of an armed conflict, nevertheless there has been no proper agreement and the troops aren't stepping out from their current positions either side.
Also, even the recent Moscow visits of Defence Minister Rajnath Singh and Foreign Minister, Mr. S Jaishankarin September for meeting their respective counterparts, haven't been completely fruitful where they have also held discussions on showing respect towards each other on territorial claims and not cause these ties to deteriorate towards an upper trend which means that no country wants to compromise on its territorial claims and any change in status quo, which has led to unprecedented uncertainty in the relations as of now.
CCP Apprehensions of an Alliance
Chinese scholar, Fu Xiaoqiang , in his article, stated about India creating unnecessary tensions in the border leading to further straining of relations which are motivated by selfish political agendas. He also felt that India is being persuaded by the US to join an alliance like structure such as the Quadrilateral Initiative and set preferences with respect to choosing friendships with countries such as Japan and Australia, which have a common perception likewise India, regarding China as a potential competitor in the region.
Currently, China is fearing any conflict or alliance like structure with respect to its role in spreading the pandemic for which it was hiding its strategy, due to which these justifications are being used by Xi Jinping to protect his own image in the masses so that no crisis or dissent arises which could put the Communist Party's survival and reputation at stake at a time where he is being questioned about the corruption and internal party pressure. There is a reason behind why China is involved in scapegoating on this conflict to show an innocent and a positive image by blaming Indian politiciansusing nationalism to mobilise the public, narrating their growth story, ideology, rich historical as well as cultural heritage, where the same goes for the dragon's promotion of their nationalism as well.
Alliances are important for India but they will take time to come in support if any mishap takes place in the neighbourhood, keeping India under uncertainty with regards to its strategic autonomy, it was following for many decades. These alliances can be useful only to deter an enemy organising territorial strikes and put the latter on check creating some amount of fear and introspection.
Recently, steps have been undertaken by the Indian government to ban Chinese products and apps due to surveillance plus information threats in security. It is looking towards making itself self-reliant (aatmanirbhar) to reduce any more dependence on countries which have their own interests which could change anytime, if it doesn't suit them which could be seen through India's past experiences, where the same mistakes can't be repeated againlike 1962 or 1975, at a time when the multipolar world is moving towards Asian multi-polarity where China is currently at an edge.
Concluding Points
The Chinese feel that the ball is in India's game to choose between the have's or have not's while looking at the opportunity costs involved .The dragon is basically assessing the elephant's capability and coping strategies in the winter, leading the standoff to be extended even further for which it is crucial for India to enhance its capacity in order to build up on its equipment, give support to the troops and further focus towards economic development in the borders.
Immediate broad-based Reforms needed in the Political system of Pakistan
Opposition parties have launched a comprehensive campaign to de-seat the PTI Government by its grand show of power on 16 October 29020 at Gujranwala. All major opposition parties attended the Jalsa, and opposition leaders delivered speeches, criticizing the PTI government and even the military.
In a democratic country, it is common practice for that opposition to criticize the ruling party. Pakistan, with no exception, has a long history of agitations, protests, strikes, criticizing, rallies, blames on the ruling party, from opposition parties. Even PTI also played a very aggressive role as the opposition party in 2014, against the Government of PML-N. It was the longest Dharna in the history of Pakistan, and the first time protesters entered into Parliament house, PTV, Pak. Secretariate and sensitive areas, etc.
But the current behavior of opposition since 16 October is even more severe and blame on Pakistan Military is rather unacceptable. However, PTI ministers are also giving irresponsible statements. The ruling party must maintain political temperature under control. The opposition wanted to create chaos and confrontation, but the ruling party should mild-down the conflicts and manage the situation to complete its tenure. Either the ruling party's ministers, spokespersons, advisors are unaware of consequences or lacking the understanding of the real issue.
Till this moment, the masses of Pakistan are not convinced with the narrative projected by the opposition parties, but neither happy with the ruling party. The common man is concerned with the issue he faces daily – inflation, price-hike, jobs, health care, education, social justice, and welfare. The ruling party failed to deliver, and the common man kept suffering.
Indeed, the masses do not love opposition, but neither the ruling party. It is their sufferings, which might help the opposition to convince them to stand the Government.
The majority of people are still admiring PM Imran Khan and believe that he is honest and a man of integrity. Yet, he failed to recover the economy or provide any relief to the common man. He was unable to recover to looted money from corrupt politicians of past governments. He also failed to punish the national criminals too. However, the people of Pakistan acknowledges his contribution toward foreign policy, Kashmir issue, and International relations, where Pakistan's narrative was projected appropriately and improved the county's image.
The people of Pakistan think that all wrongdoings by the ruling party are due to his wrong cabinet, nothing to do with PM Imran Khan himself. His economic team, imported and landed by helicopter, are failed to revive the national economy. Although the oil prices in the international market have dropped to record low levels, even minus yet, Pakistan could not improve its economy. Even due to the Pandemic, Global Financial Institutions have extended a helping hand, yet, Pakistan could not improve its economy. The Sugar crisis or Wheat crises are traced back to the ruling elite, and responsible is sitting on the right and left side of PM.
The intellectuals of the nations think that PM Imran Khan might be a pious person. Still, he is responsible for selecting his team – consisting of foreign nationals, dual nationals, elect-ables, corrupts, and incompetents ministers and advisors. It was his choice, and he could have refused to take anyone into his team if he was not satisfied fully. If there were some pressures from certain quarters, he should stand against such pressure. He should have judged the person before admitted into his team. He knows the importance of merit, and he has announced on several occasions the importance of merit. Even though if he misjudged anyone and admitted into his team, but it is never too late; as soon as he understands the person and found unsatisfactory, he can change immediately.
The country is passing through a very critical era, the geopolitics are changing too rapidly, challenges are enormous, and time is too short. Pakistan can not afford the luxury of any mistake anymore. The nation needs unity, the right policies, appropriate reforms, legislations, merit, and consistent hard-work. Attention may not be diverted and struggle with a clear focus and pre-set goals. Divide, intolerance, extremism, corruption, incompetency are the curse for a nation, must be averted.
Although PM Imran Khan is a visionary leader and has all the leadership qualities to lead the nation, but alone may not be able to achieve anything. A strong team, equipped with knowledge, wisdom, patriotism, honesty, and integrity, needs the time. Reforms based on proven successful experience, addressing the futuristic issues are required urgently. The nation has the potential to revive its past glories.
Power Politics and Democracy in Pakistan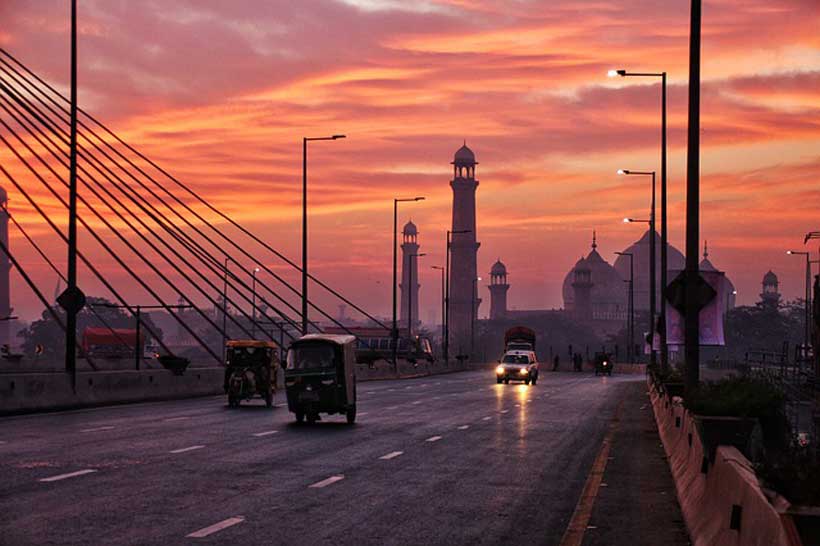 Pakistan politics is boiling hot nowadays, as, all parties conference which was hosted by Pakistan Peoples Party resulted into formation of an alliances named as "Pakistan Democratic Movement". The agenda of Pakistan Democratic Movement (PDM) was set to overthrow the "selected" but not "elected" government of PTI's government under the leadership of Imran khan. PDM comprises of different activities like Parties corner meetings, protests and final and distinctive long March in the beginning of January 2021. The gathering of all opposition parties under a single umbrella is an achievement for opposition stake holders.
To implement the agenda of PDM, on 16 Oct 2020,A power show was arranged in which leaders told Imran Khan that his government's is up. All the leading leaders including Maryam, Bilawal and Fazal Ul Rahmantook the stage to lash out at PM Imran Khan. Moreover, the PPP chairmen outrageously outspoken about the role of Military establishment in domestic politics. He referred to the PM Imran khan's statement that
" civilian government and the military leadership are on the same page", Bilawal said that the selected and selectors will have to come on the opposition page."
The Ex Prime Minister, Nawaz Sharif Openly criticized the COAS, Qamar Javed bajwa and Intelligence agencies head by taking their names and accused them of bringing Imran into power.
The benchmark in civil-military relations in Pakistan merely states that civilians have a distinctive right to be wrong in political affairs. Mostly, pro-military advocates that civilian political leaders have not done their job in providing security, economic development and social cohesions. Civil-military relationships have seen many ups and downs in the past since establishment of Pakistan. In 70 years of age, Pakistan have seen thrice time Dictatorship and very less democratic rule. Generally, in Pakistan politics it is said
" The road to power in Pakistan passes from Rawalpindi but not from the Parliament".
Recently, political parties are criticizing the disturbing role of Military establishment in national politics. This is not a new phenomenon but a common tool of opposition parties to maneuver the narrative. If we turn the pages of history then it is revealed that the leaders of prominent parties are production of military giant.
"The current ruling party PTI chairmen addressing a press conference in the capital said that election 2013 was massively rigged and accused the army of helping the PML-N to win the elections and paved the way for Nawaz Sharif to become a Prime Minister for third time and name brigadier Ranjha for personally supervision of the job to ensure the PML-N as a single largest party."
But, it was the same Imran Khan, who praised the Army and showed consent to invite them for the supervision of elections. He has identified and analyzed the situation that without establishment support, it was impossible to come in power and it is evident how both parties are supporting each other for their interests. The prominent support came on the screen when prime minster and cabinet fully supported the extension bill of Chief of Army Staff.
There is power politics running even within the military institutions over the extension of present chief of army staff because some of Generals were not showing willingness over this action. A group of personnel, who are not satisfied with the extension of Bajwa, is striving to exert pressure on government. The dissent forces are playing cards by using old and manipulative tools to achieve real motives. The same thing was happening when Imran Khan was on strike and frequently using Word "third empire " to decide the political future of Pakistan.
"With old techniques and new faces, backdoor forces are playing out their roles to prove that politics is a dirty garbage of road, to create opportunities to come out of box for more stakes to protect individual as well as a specific group interests."This implies that military is not for war but to fix the broken system. The tactics have been changed but the objectives are same as it were to consolidate more power. Although, constitution of Islamic Republic of Pakistan provide a straight forward directions about the functions of institutions and military is nothing to do with political affairs except defending borders. Undoubtedly, Pakistan is a security state and surrounded by the hostile environment. Pakistan military is should be taken on board while deciding the security issues but they should not be allowed to interfere in the political issues of state.
When we look towards the Pakistan democratic Movement, we see the politicians are the people who have been ruling the Pakistan for almost 20 to 30 years particularly in Sindh, Punjab and Center. Most of them have visited the jails over corruption allegations and pro Imran people argue that they are pressuring the government to get rid of all cases filed against them. On the other hand, PM is not taking this movement seriously as government is fully backed by establishment. In addition to this, PM khan called it a interests group which want NRO from government to protect their historical corruption. In contrast, Pakistan Democratic Movement openly calling for a traditional democracy in Pakistan. Interestingly, this group consists of left, right, central and extremist religious parties. It is a golden opportunity for opposition parties to exploit the economic conditions as government is in difficult situation to handle the economic conditions. The price hike, unemployment and bad governance is adding fuel into the fires for government. Shrinking Economy under the IMF policies demanding high taxes for regulations.
The question is that if political parties are serious about democracy then they should come to the Parliament and make such arrangements which could fulfill the gaps particularly in electoral process. It is no doubt that real democracy exists where representatives are elected not selected. If the political leaders are really keen to fix the system then they should join the hands to move forward for the betterment of Pakistan but not for personal interests. If it does not happen and same situation prevails as it has been prevailing in the past then powerful and hegemon institution would never let the political parties to fix the system.