UN expo to highlight vital role of South-South cooperation in achieving Global Goals
A United Nations expo next week in Turkey is set to highlight the critical role of South-South cooperation in achieving the Sustainable Development Goals (SDGs), in light of the vast array of knowledge, skills, expertise and resources that is, and can further be, shared among developing countries.
The meeting, which will take place in Antalya from 27 to 30 November, will provide an opportunity to showcase share solutions, initiatives and success stories, as well as explore new avenues for collaboration and partnership.
"It is about sharing with the spirit of solidarity and with the spirit of finding solutions to similar problems," said Jorge Chediek, the Secretary-General's Envoy on South-South Cooperation and Director of the UN Office for South-South Cooperation (UNOSSC).
In an interview with UN News ahead of the Global South-South Development Expo 2017 (GSSD), Mr. Chediek added that South-South cooperation can contribute to the achievement of the SDGs through enhancing productive capacity, facilitating trade and investment, and sharing contextually-appropriate technologies.
At the same time, he stressed that the SDGs require a global alliance with the engagement of all countries.
"South-South should not be seen as a replacement but as a complement to North-South cooperation. It will be an important one because it can produce and it can generate more relevant experiences and more relevant practices for other developing countries."
More than 1,100 participants are expected at the Expo, which will feature over 50 exhibits highlighting cost-effective and replicable solutions to the challenges faced by developing countries.
"We have representatives from over 120 countries that will participate in over 35 events and there will be the possibility of establishing lots of partnerships, as a demonstration of the importance South-South cooperation has in the context of the achievement of the Agenda 2030," said Mr. Chediek.
Why Traders Should Never Miss Forex Trading Investment Opportunities
Trading forex is a great opportunity to make money if you know how to do it right. Some of the top forex traders are often asked about tactics and tricks they use that have helped them to make great profits. Investment opportunities can be fully used only when you know how to turn such opportunities into profit.
What does it take to turn investment opportunities into trading profits? Here are some things which you can do to make a difference and have helped several people in making profits in the long run.
A Strong Trading Plan:
Ask any successful trader and you will be told that a trading plan is of utmost importance. One needs to plan quite systematically before trading or when one starts trading. This trading plan usually has a strategy which is followed with great caution. This trading strategy should also be tested, and adjustments made accordingly. If everything goes well, the strategy can be repeated whenever any opportunity comes along.
Managing Risk:
Capital management is an essential part of forex trading success. If any trader doesn't know how to manage risks, the trader will not be able to make it long. No matter how lucrative the investment opportunities seem to be, a trader should not trade money which the person cannot afford to lose. It is extremely important to ensure that the risks are sensible because that will keep him going.
The Importance of Being a patient Trader:
If you wish to earn in the long run, you need to be patient. It does take time to develop any currency trading plan. It also takes time to develop different skills. Thus, any trader needs to wait for the right opportunities. If a trader hurries or rushes, the decision can be wrong which will affect trading.
The Mind has to be Clear:
Experts reveal that success and failure often depend on the mindset of the individual. If the trading psychology of the trader is not as it should be, profitability will become a distant dream. However, the sad part is that most traders do not consider this as a fundamental truth. There are many expert traders who do meditation or yoga so that they ensure that they have a healthy mind.
Disciplined Actions:
To be successful in any sphere of life, one needs to be disciplined and exercise caution. For a successful trading career, a trader should be consistent and should be learning regularly so that mistakes can be avoided. If a trader lacks discipline, it may lead to trading errors which will result in losses in the future.
Trading Journal Can Help:
There are many experts who suggest the use of trading journals. Such smart traders work as record keepers which helps them in future. For example, when they win a trade, they have everything recorded in the journal. Thus, they are aware how they are winning and why they are winning. Thus, this way they are aware of the strategies that can help them in winning trades and the strategies which can cause them losses.
If any trader can take note of all details such as different conditions for entry and exit, it helps in trades and targets.
Overtrading Can be Risky
At times traders are tempted to overtrade with the hope of making more profits. However, experts believe that overtrading should be avoided because it leads to trading mistakes and errors. Thus, traders need to ensure that they are patient and do not do things that will make it risky.
Thus, investment decisions should be made wisely and cautiously.
Sustainable transport key to green energy shift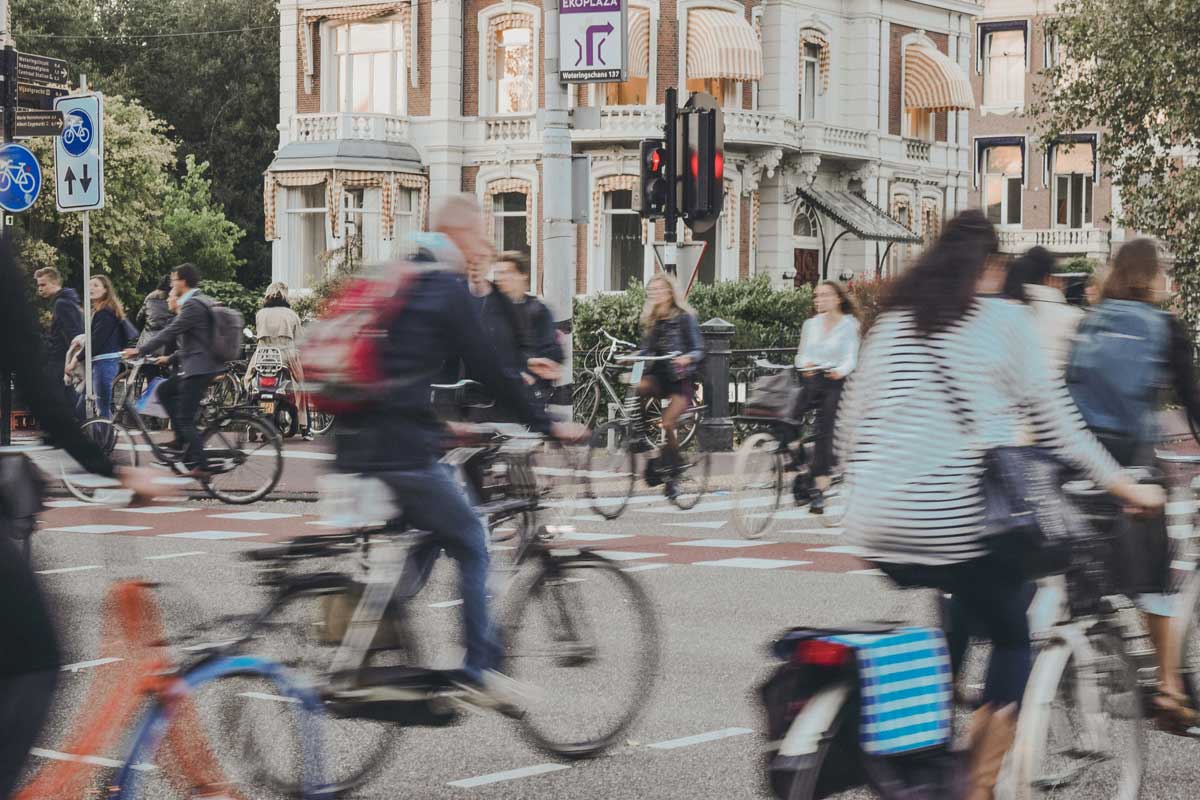 With global transport at a crossroads, government leaders, industry experts, and civil society groups are meeting in Beijing, China, for a UN conference to chart the way forward to a more sustainable future for the sector, and greater climate action overall.
The three-day UN Sustainable Transport Conference, which opened on Thursday, will examine how transportation can contribute to climate response, economic growth and sustainable development.
It is taking place just weeks before the COP26 UN climate change conference in Glasgow, Scotland.
In remarks to the opening, UN Secretary-General António Guterres underlined what is at stake.
"The next nine years must see a global shift towards renewable energy. Sustainable transport is central to that transformation," he said.
The move to sustainable transport could deliver savings of $70 trillion by 2050, according to the World Bank.
Better access to roads could help Africa to become self-sufficient in food, and create a regional food market worth $1 trillion by the end of the decade.
Net-zero goal
The COVID-19 pandemic has revealed how transport is "far more than a means of getting people and goods from A to B", the UN chief said.
Rather, transport is fundamental to implementing the 2030 Agenda for Sustainable Development and the Paris Agreement on climate change, both of which were "badly off-track" even before the crisis.
The Paris Agreement aims to limit global temperature rise to 1.5 degrees Celsius, but the door for action is closing, he warned.
"Transport, which accounts for more than one quarter of global greenhouse gases, is key to getting on track. We must decarbonize all means of transport, in order to get to net-zero emissions by 2050 globally."
A role for everyone
Decarbonizing transportation requires countries to address emissions from shipping and aviation because current commitments are not aligned with the Paris Agreement.
Priorities here include phasing out the production of internal combustion engine vehicles by 2040, while zero emission vessels "must be the default choice" for the shipping sector.
"All stakeholders have a role to play, from individuals changing their travel habits, to businesses transforming their carbon footprint," the Secretary-General said.
He urged governments to incentivize clean transport, for example through regulatory standards and taxation, and to impose stricter regulation of infrastructure and procurement.
Safer transport for all
The issues of safety and access must also be addressed, the Secretary-General continued.
"This means helping more than one billion people to access paved roads, with designated space for pedestrians and bicycles, and providing convenient public transit options," he said.
"It means providing safe conditions for all on public transport by ending harassment and violence against women and girls, and reducing deaths and injuries from road traffic accidents."
Making transport resilient
Post-pandemic recovery must also lead to resilient transport systems, with investments going towards sustainable transport, and generating decent jobs and opportunities for isolated communities.
"Public transport should be the foundation for urban mobility," he said. "Per dollar invested, it creates three times more jobs than building new highways."
With much existing transport infrastructure, such as ports, vulnerable to extreme climate events, better risk analysis and planning are needed, along with increased financing for climate adaptation, particularly in developing countries.
Mr. Guterres stressed the need for effective partnerships, including with the private sector, so that countries can work together more coherently.
"The transformative potential of sustainable transport can only be unleashed if improvements translate into poverty eradication, decent jobs better health and education, and increased opportunities for women and girls. Countries have much to learn from each other," he said.
COVID-19 deaths at lowest level in nearly a year
Although COVID-19 deaths continue to decline, vaccine inequity persists, the head of the World Health Organization (WHO) said on Wednesday, again calling for greater support for developing countries.
Agency chief Tedros Adhanom Ghebreyesus reported that the death toll from the disease is now at its lowest level in almost a year.
"But it's still an unacceptably high level – almost 50,000 deaths a week, and the real number is certainly higher," he said, speaking during the regular WHO briefing from Geneva.
"Deaths are declining in every region except Europe, where several countries are facing fresh waves of cases and deaths. And of course, deaths are highest in the countries and populations with the least access to vaccines."
Tedros appealed for global cooperation. "Countries that continue to roll out boosters now are effectively preventing other countries from vaccinating their most at-risk populations," he said.
Missing the mark
As of Wednesday, there were more than 238 million COVID-19 cases worldwide, and more than 4.8 million deaths.
WHO had previously pushed governments to vaccinate 10 per cent of their populations by the end of September, a target which 56 nations missed, most of them in Africa.
Tedros said even more countries are at risk of missing the 40 per cent target to be achieved by the end of the year.  Three countries – Burundi, Eritrea and the Democratic People's Republic of Korea – have yet to start vaccinations. 
 "About half of the remaining countries are constrained by supply. They have a vaccination programme underway, but don't have enough supply to accelerate enough to reach the target," he said.
Tedros urged countries and companies that control global vaccine supply to prioritize distribution to the COVAX solidarity initiative and the African Vaccine Acquisition Trust (AVAT).
Meanwhile, WHO and partners are working with other countries, such as those affected by fragility or conflict, to strengthen technical and logistical capacity for vaccine rollout.
"With aggressive and ambitious action, most of these countries can still reach the 40% target by the end of this year, or be on a clear pathway to reaching it."
Crisis in Tigray
Tedros also addressed the escalating crisis in northern Ethiopia, where a nearly year-long war in the Tigray region has left up to seven million people in urgent need for food and other assistance.
The conflict has spilled over into neighbouring Afar and Amhara, further increasing needs and complicating response efforts. Aid is not reaching the area "at anywhere close to the levels needed", he said, and communications, electricity, other basis services remain cut off.
WHO and partners are calling for unfettered access to the affected regions, as the lives of millions of people are at stake, Tedros told journalists.
"People with chronic illnesses are dying due to lack of both food and medicine. Nearly 200,000 children have gone without critical vaccinations," he said
"When people do not have enough food, they are more susceptible to deadly diseases, as well as the threat of starvation, and that's what we're now seeing in Tigray."