UN urges global action so women and girls everywhere can live free from all forms of violence
Achieving gender equality and the full empowerment of women is the answer to ending violence against women, United Nations Secretary-General António Guterres said Wednesday, calling for collective global action on this cause.
"Violence against women is fundamentally about power," Mr. Guterres said in his remarks alongside UN Women Executive Director, Phumzile Mlambo-Ngcuka, at a special event held at UN Headquarters in New York to commemorate International Day for the Elimination of Violence against Women, which is annually observed on 25 November.
"It will only end when gender equality and the full empowerment of women will be a reality," he stressed, adding that his policy on gender parity in the United Nations is one step towards achieving this goal.
Mr. Guterres noted that every woman and every girl have the right to a life free of violence, but this right is violated in a variety of ways in every community, with more than one in three women worldwide face violence throughout their lifetime.
This violence, the most visible sign of pervasive patriarchy and chauvinism, directly impacts women's physical and psychological health. It affects whole families, communities and societies. While it continues, States will not achieve the 2030 Agenda for Sustainable Development, a master plan to end poverty and save the planet, adopted by them in 2015.
"There is increasing recognition that violence against women is a major barrier to the fulfilment of human rights, and a direct challenge to women's inclusion and participation in sustainable development and sustaining peace," said Mr. Guterres.
The United Nations is committed to addressing violence against women in all its forms, he stressed, citing such initiatives as the UN Trust Fund to End Violence Against Women, which has successfully awarded $129 million to 463 initiatives across 139 countries and territories over the past 20 years.
These also include the Spotlight Initiative recently launched by the UN and the European Union, as well as the UN Safe Cities and Safe Public Spaces Global Initiative, which seeks to help end sexual harassment and other forms of sexual violence in public spaces.
Mr. Guterres is also addressing the issue of sexual exploitation and abuse inhouse by launching a new, victim-centred approach to the offenses committed by those serving under the UN.
While noting that these initiatives should help deliver transformative change, he said much more remains to be done.
"It is time for united action from all of us, so that women and girls around the world can live free from all forms of violence," he said.
Led by UN Women and partners, hundreds of events will be held worldwide, including marches, flashmobs, concerts, and football and rugby games. Iconic buildings will be lit up in orange to galvanize attention during the 16 Days of Activism Against Gender-Based Violence from 25 November to 10 December, when the world marks Human Rights Day.
The 16 Days campaign takes place under the umbrella of the Secretary-General's campaign UNiTE to End Violence against Women by 2030. Orange has been designated as the colour of the UNiTE campaign as it symbolizes hope and a violence-free world.
This year's theme for the campaign is 'Leave No One Behind: End Violence against Women and Girls.'
In her remarks to today's event, UN Women Executive Director Phumzile Mlambo-Ngcuka said that gender-based violence takes place hidden, but in plain sight, normalized so it is hardly noticeable.
"It becomes just part of life," she said. "When we talk about leaving no one behind, we want to identify all these different forms of violence that women experience."
She said the momentum has already been created by the #MeToo movement. This movement has exposed how men in authority can become serial perpetrators, and that men's rise to positions of power does not always mean they respect those they are responsible for leading.
It also exposed how frightening it is for young women and young men to come to the front to expose those predators, because there is always the chance that they will not be believed. And it exposed how a culture of entitlement, where there are no consequences for sexual crimes, has left many women tormented in silence.
"Sanctions and accountability are critical for behaviour change, and for the coming generations to be socialized differently, so that they know that this is not acceptable," she stressed.
EU steps up support for Africa's Central Sahel countries
European Union, Denmark and Germany and the United Nations co-host a virtual Ministerial Roundtable on Africa's Central Sahel region, with the participation of donors and international organisations, as well as the countries concerned: Burkina Faso, Mali and Niger. The event will discuss longer-term perspectives for countries in the region to overcome the spiral of violence and humanitarian crises they are currently facing. It also aims at mobilising support for the region, especially as coronavirus pandemic increases humanitarian needs.
Representing the EU at the event, Janez Lenarčič, Commissioner for Crisis Management, will pledge a total of €43.6 million on behalf of the EU to the three countries in the Central Sahel region for the rest of 2020.
Janez Lenarčič, said: "Throughout recent years, the EU has been particularly committed to the Sahel and international support provided has been significant. Yet, the security, social and humanitarian situation in Central Sahel is only deteriorating. In face of this dramatically worsening situation, together – the international community and the governments concerned – we must do better, more and act fast. Only by addressing the deep-rooted causes can we succeed in providing a better life to the people caught in the crises afflicting the region."
Jutta Urpilainen, Commissioner for International Partnerships said: "Today's conference is a very clear sign of our solidarity towards the Sahel region and its people. Our €20 million support to the World Food Programme will help the most vulnerable in Burkina Faso, Mali and Niger, and especially pregnant and breastfeeding women and young children. We hope to assist 65,000 people next year with this project. If we all join forces along the peace-development-humanitarian nexus and our partner countries take responsibility for improving governance and reforms, I am convinced that we can make a difference for the people in the Sahel. Team Europe will keep on supporting the people of Sahel."
The EU's pledge consists of:
€23.6 million in funding for humanitarian actions in Burkina Faso, Mali and Niger.
€20 million in development funding to address the food crisis afflicting the Central Sahel region, in cooperation with the World Food Programme.
Overall, EU and the EU Member States have mobilised around €8 billion since 2014 to help stabilise the Sahel region.
Background
Burkina Faso, Mali and Niger are at the core of one of the world's fastest growing humanitarian crises created by a combination of conflict, climatic changes and poverty. It is estimated that a staggering 13.4 million people across the Central Sahel are in need of humanitarian assistance.
In 2020, the EU has mobilised a total €84.6 million in humanitarian assistance for Central Sahel countries, including the amount that will be pledged today. In June 2020, the EU also organised two EU Humanitarian Air Bridge flights to Burkina Faso, carrying 26 tonnes of humanitarian supplies and equipment needed for the coronavirus response in the country.
Since 2014, the EU has invested more than €3.4 billion in development cooperation for the three Central Sahel countries Burkina Faso, Mali and Niger, with the objective to strengthen the capacities of the state in the long term, while providing a short and medium-term response to the needs of the most vulnerable population. The investments covered a broad range of areas: from security; good governance; transparency; public finance; the respect of human rights to basic social services (education, food security and health).
Lao PDR: Poverty Continues to Decline but Progress under Threat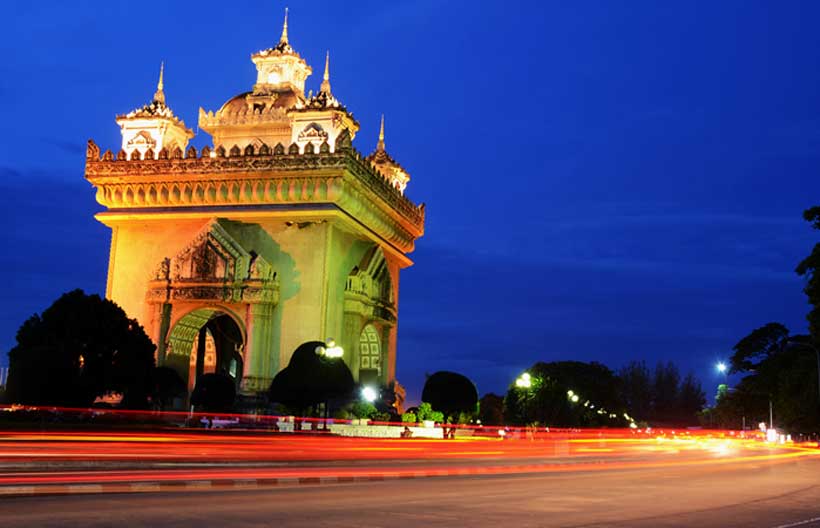 Lao PDR has made remarkable progress in reducing poverty over the past 25 years, with the proportion of the population living in poverty falling by more than half, from 46 percent in 1993 to 18 percent in 2019. The finding comes from two reports just released by the Lao Statistics Bureau and the World Bank. But the good news comes with a caveat: some of the gains made against poverty could be erased by the impact of the COVID-19 pandemic on the Lao economy.
The Poverty Profile in Lao PDR is based on the latest Lao Expenditure and Consumption Survey (LECS), carried out nationwide in 2018-19. The report was launched along with the Poverty Assessment 2020: Catching Up and Falling Behind, which analyses thesurvey data in more depth and explores the factors behind emerging trends. Data from the LECS shows that the national poverty headcount rate declined by 6.3 percent over six years, from 24.6 percent in 2013 to 18.3 percent in 2019. This means, however, that almost a fifth of Lao people are still living on incomes below the 2019 national poverty rate of 9,364 kip (US$1) per day.
"Rising farm incomes and remittances have helped people in different parts of the country escape poverty", says Mme Phonesaly Souksavath, Head of the Lao Statistics Bureau. "Rural areas have narrowed the poverty gap with urban areas, where poverty has fallen less quickly. Poverty declined notably in the south, thanks to cash crop production, and in the north, where employment opportunities have become more common".
At the same time, several factors have slowed down poverty reduction in different regions, with a scarcity of jobs outside the agricultural sector leading to an overall increase in inequality. Wages have increased by almost 60 percent for those with jobs, but many people have not been able to access the opportunities provided by employment. This is especially true in the central provinces, where poverty reduction has stalled.
"The data shows that most of the families under the poverty line share one or more characteristics: their head of household is from an ethnic minority group, has a low level of education, or has no access to employment," says Nicola Pontara, World Bank Country Manager for Lao PDR. "Government policies have helped narrow geographical income gaps. However, not enough jobs are being created to distribute the benefits of economic growth equitably".
According to both the Statistics Bureau and the World Bank, the economic effects of COVID-19 pose a severe challenge to efforts to end poverty in Laos. The pandemic has brought an unprecedented employment shock, putting pressure on an already-weak job market. At the same time the return of migrant workers, particularly from Thailand, has led to a substantial fall in remittances. The Poverty Assessment report estimates that poverty will increase by 1.4 to 3.1 percent in 2020, compared to the 0.6 percent decline that would have been expected with no COVID-19. Given these challenges, a broad set of interventions, targeting different groups of the poor, will be required to restore poverty reduction momentum in Lao PDR.
Commission opens infringements against Cyprus and Malta for "selling" EU citizenship
Today, the European Commission is launching infringement procedures against Cyprus and Malta by issuing letters of formal notice regarding their investor citizenship schemes also referred to as "golden passport" schemes.
The Commission considers that the granting by these Member States of their nationality – and thereby EU citizenship – in exchange for a pre-determined payment or investment and without a genuine link with the Member States concerned, is not compatible with the principle of sincere cooperation enshrined in Article 4(3) of the Treaty on European Union. This also undermines the integrity of the status of EU citizenship provided for in Article 20 of the Treaty on the Functioning of the European Union.
Due to the nature of EU citizenship, such schemes have implications for the Union as a whole. When a Member State awards nationality, the person concerned automatically becomes an EU citizen and enjoys all rights linked to this status, such as the right to move, reside and work freely within the EU, or the right to vote in municipal elections as well as elections to the European Parliament. As a consequence, the effects of investor citizenship schemes are neither limited to the Member States operating them, nor are they neutral with regard to other Member States and the EU as a whole.
The Commission considers that the granting of EU citizenship for pre-determined payments or investments without any genuine link with the Member States concerned, undermines the essence of EU citizenship.
Next steps
The Cypriot and Maltese governments have two months to reply to the letters of formal notice. If the replies are not satisfactory, the Commission may issue a Reasoned Opinion in this matter.
Background
Investor citizenship schemes allow a person to acquire a new nationality based on payment or investment alone. These schemes are different to investor residence schemes (or "golden visas"), which allow third-country nationals, subject to certain conditions, to obtain a residence permit to live in an EU country.
The conditions for obtaining and forfeiting national citizenship are regulated by the national law of each Member State, subject to due respect for EU law. As nationality of a Member State is the only precondition for EU citizenship and access to rights conferred by the Treaties, the Commission has been closely monitoring investor schemes granting the nationality of Member States.
The Commission has frequently raised its serious concerns about investor citizenship schemes and certain risks that are inherent in such schemes. As mentioned in the Commission's report of January 2019, those risks relate in particular to security, money laundering, tax evasion and corruption and the Commission has been monitoring wider issues of compliance with EU law raised by investor citizenship and residence schemes. In April 2020, the Commission wrote to the Member States concerned setting out its concerns and asking for further information about the schemes.
In a resolution adopted on 10 July 2020, the European Parliament reiterated its earlier calls on Member States to phase out all existing citizenship by investment (CBI) or residency by investment (RBI) schemes as soon as possible. As stated by President von der Leyen in the State of the Union Address of 16 September 2020, European values are not for sale.
The Commission is also writing again to Bulgaria to highlight its concerns regarding an investor citizenship scheme operated by that Member State and requesting further details. The Bulgarian government has one month to reply to the letter requesting further information, following which the Commission will decide on the next steps.