Resilient Transport Vital to Curb Disaster Losses in Small Island Developing States
Small Island Developing States (SIDS) in the Caribbean, Pacific, Africa and Indian Ocean are among the world's most vulnerable countries to natural disasters, and climate change is expected to greatly increase their exposure to hurricanes, storm surges, extreme winds, and flooding. A report launched today by the World Bank says the transport sector can play a central role in reducing the vulnerability of SIDS.
The report, entitled Climate and Disaster-Resilient Transport in Small Island Developing States: A Call for Action, finds that damage to roads and bridges constitutes a major share of disaster losses in SIDS, resulting in huge fiscal strains for their small economies. Transport often represents a large share of public assets in small islands, for example in Dominica transport assets are valued at 82% of GDP. In Fiji, one third of the total government budget is spent on the transport sector.
"Transport is critical to the economy and for the provision of services to remote communities," said the Hon. Aiyaz Sayed-Khaiyum, Minister for Economy of Fiji. "Our transport infrastructure is already affected by climate change. There is an urgent need to develop tailored and climate smart solutions to improve the resilience of this sector. This report makes a valuable contribution by highlighting innovative solutions focused on small island developing states."
According to the report, disaster vulnerability and costs in SIDS can be significantly reduced by investments in transport asset management that factor in climate change and disaster risks. This includes placement of transport infrastructure away from high risk locations, physical protection against hazards, application of innovative materials and construction designs, infrastructure maintenance, and deployment of early warning systems, among others.
"The effects of hurricanes Irma and Maria on the Caribbean are a stark reminder of how natural disasters can set vulnerable small countries back by decades," said Franz Drees-Gross, World Bank Director for Transport and Digital Development. "As climate change increases the frequency and intensity of extreme weather, small island developing states face the urgent need to adapt. Resilient transport systems should be a priority in that effort, due to the large recovery costs and the critical role they play in all aspects of their economies."
In addition to the direct costs of physical damage, limited economic diversification and low capacity to cope, aggravated by impaired transport systems, result in critical losses to income and population well-being. This includes interruptions of access to services such as schools and hospitals, and lost revenues in vital sectors such as tourism, fishing, and agriculture, worsening long-term economic losses and making recovery even more difficult. Despite these risks, the adoption of a transport resilience package could reduce losses significantly. For Tonga, for example, this could reduce well-being losses by as much as 25%.
Against less frequent and unpredictable high-impact events, SIDS will also need better access to financial instruments, the report notes. The Global Facility for Disaster Reduction and Recovery (GFDRR), managed by the World Bank, provides risk finance and transfer facilities, but these efforts need to be strengthened and complemented by additional financial resources to enhance the resilience of transport systems.
UN Environment and Google announce ground-breaking partnership to protect our planet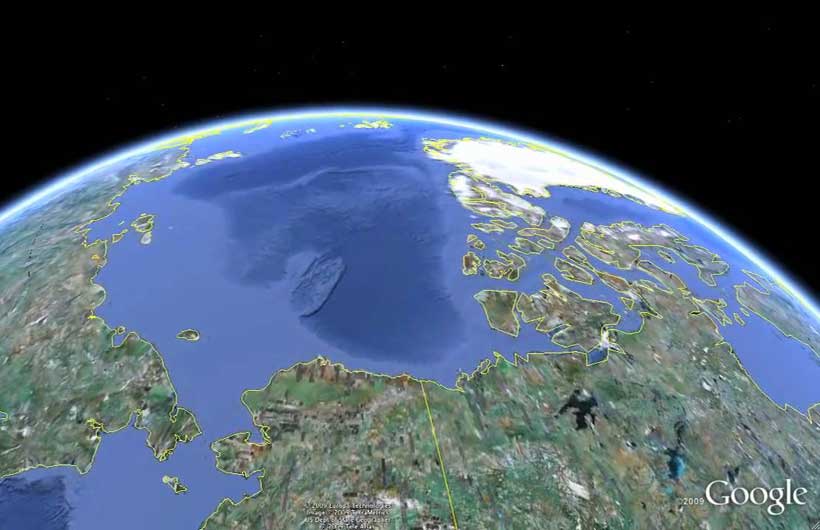 UN Environment and Google announced today a global partnership that promises to change the way we see our planet. Combining environmental science, big data and unprecedented accessibility, this joint effort aims to expand what the world knows about the impacts of human activity on global ecosystems.
When completed, the platform will leverage Google's cloud computing and earth observation public catalogs and for the first time enable governments, NGO's and the public to track specific environment-related development targets with a user-friendly Google front-end.
"We will only be able to solve the biggest environmental challenges of our time if we get the data right," Head of UN Environment Erik Solheim said. "UN Environment is excited to be partnering with Google, to make sure we have the most sophisticated online tools to track progress, identify priority areas for our action, and bring us one step closer to a sustainable world."
Too often, when a country seeks to implement real-time environmental action, they find their efforts halted by gaps in critical data needed to direct those actions safely and effectively. Through this partnership, and Google Earth Engine's analysis and visualization tools, the world can finally begin to fill those gaps, enabling decision makers to better invest in environmental services.
"This partnership announcement builds on a common shared vision between our organizations," said Rebecca Moore, Director, Google Earth, Earth Engine & Earth Outreach. "We are excited to enable all countries with equal access to the latest technology and information in support of global climate action and sustainable development."
Long term, the partnership hopes to establish a platform for open-source data and analysis of the UN Sustainable Development Goals. As an entry point to development, the partnership launches today with an initial focus on fresh-water ecosystems including mountains, forests, wetlands, rivers, aquifers and lakes.
These areas account for 0.01% of the world's water but provide habitat for almost 10% of the world's known species and evidence suggests a rapid loss freshwater biodiversity.
Google will periodically produce geospatial maps and data on water-related ecosystems by employing massive parallel cloud computing technology. Satellite imagery and statistics will be generated to assess the extent of change occurring to waterbodies, and made freely accessible to ensure nations have the opportunity to track changes, prevent and reverse ecosystem loss.
Other areas of collaboration include advocacy and capacity building activities as well as the development of partnerships with organizations like the European Commission's Joint Research Centre (JRC), the European Space Agency (ESA), and the National Aeronautics and Space Administration (NASA).
The partnership was launched during the High-Level Political Forum on Sustainable Development in at UN Headquarters in New York, where world leaders are gathering to review of the UN's 2030 Agenda for Sustainable Development – a set of clear, measurable goals for global development – as well as best practices and progress towards implementation.
China's trash ban lifts lid on global recycling woes but also offers opportunity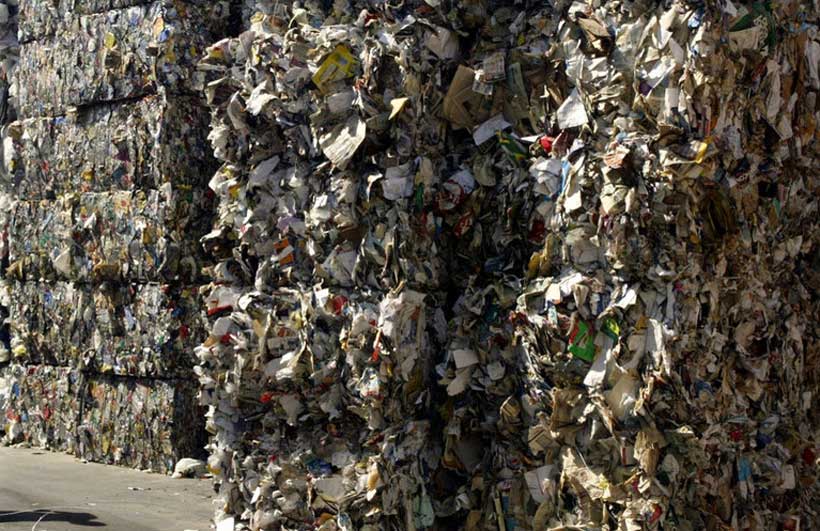 China's decision to ban imports of foreign waste, including some plastics, has reverberated around the world, with recycling operations in other countries struggling to deal with the new reality. But is this an opportunity wrapped in a crisis?
Some experts argue that developed nations will, at last, have to face up to the true cost of their plastic addiction instead of shipping the problem to China, which has taken nearly half the world's waste since 1992.
This could spur much-needed investment in domestic recycling facilities as well as innovation in plastic manufacturing to make products more suited to repurposing. It could also invigorate the vociferous public campaign to change our throwaway culture.
Last year, China decided to ban imports of 24 categories of solid waste, including certain types of plastics, paper and textiles, citing environmental and health concerns. Essentially, it is seeking to upgrade its economy and deal more effectively with its own growing mounds of trash. The material it was importing added 10-13 per cent to its overall waste levels.
Another problem was the poor quality of waste imports, which made them more difficult to recycle and consequently hit profits for the Chinese companies involved.
The ban came into force in January and the effects are now being tallied.
In a new study, published in June in Science Advances, scientists from the University of Georgia (UGA) found that 111 million metric tons of plastic waste will be displaced by China's new policy by 2030. All that rubbish will have to go somewhere else.
The ban is already beginning to bite. The Washington Post says states such as Massachusetts and Oregon are lifting restrictions on pouring recyclable material into landfills.
AFP has reported that significant stockpiles of recyclables are piling up in the US, with some municipalities saying they will no longer collect certain materials or send them to landfills, while some recycling facilities are storing the extra waste outside or in parking lots.
"Our team has been and will be closely monitoring reports and impacts from the ban and have certainly heard that waste is accumulating within the borders of countries that have long depended on China or other countries to import their plastic waste," said Amy Brooks, a doctoral student at UGA's College of Engineering and lead author of the plastic waste study.
The ban has also exposed systemic weaknesses in recycling processes in the United States. The National Recycling Coalition (NRC) said in May that the ban exposed the problems caused by dirty recyclables. The introduction of single-stream recycling in the United States, which mixes paper, metal, glass and plastics — means recyclables are less pure and less valuable.
"The good news and bad news is that customer enthusiasm for recycling is strong. The public wants to recycle, but they express that enthusiasm by recycling materials that are not eligible.  A combination of 'wishful recycling' and insufficient enforcement of quality is proving very damaging to the industry – abysmal and volatile markets, a dirty product that is not a reliable 'commodity', closed plants, and programs that are hurting economically," Marjorie Griek, the NRC's executive director, said in a statement.
"We cannot continue to act and behave as if business as usual will offer a solution to today's issues. We must fundamentally shift how we speak to the public, how we collect and process our recyclables, and what our end markets accept and utilize to truly recycle," Griek said.
Such changes will, of course, take time. As will new investment in recycling facilities to fill the gap left by China, which imported around 7 million tonnes of waste in 2016. This is even more concerning when one realises that, to date, only 9 per cent of waste has been recycled globally, with most of it ending up in landfills or in the environment, including in our seas.
Some developed countries reacted to the ban by sending their waste to other Southeast Asian countries, such as Thailand and Malaysia, and some Chinese recyclers have opened factories in nearby countries to cash in on this new business.
However, experts point out that some of these countries do not have the capacity to deal with the waste influx and are already considering imposing restrictions of their own. Another concern is that Asia is already home to five of the world's top marine plastic polluters and sending more trash to countries that are ill-equipped to deal with it will simply exacerbate that problem.
Since the Chinese ban, Britain's waste exports to Malaysia have tripled, the Financial Times has reported, with the domestic recycling industry seen to be languishing and underfunded.
Peter Skelton of the sustainability organisation WRAP, believes the government, waste management firms and local authorities can rise to the challenge.
"We've been reliant on export markets for a lot of our recycling and that's got to change. In some ways, it's a forced decision," Skelton said. "There's been a great response from the waste and recycling organisations … because they see the landscape has shifted," he said.
Governments also have a role to play by investing in recycling and waste management, he added. The British government is due to publish a Waste and Resources strategy later this year.
UGA's Brooks agrees that governments must step up by educating people about recycling and encouraging innovation.
China's ban has also shone a spotlight on the parlous state of international regulation about plastic waste.
The UGA study argues that the International Basel Convention, which governs the export of hazardous and other waste, could be applied to plastic waste if the latter was characterized as "waste requiring special consideration". It could then be regulated while knowledge could be shared and standards harmonised.
One potentially positive side-effect of China's ban has been to focus attention on the need for a more sustainable circular economy, where resources like plastics will be kept in use for as long as possible. However, with oil prices relatively low, virgin plastic is cheaper than recycled plastic — a financial obstacle that must be surmounted.
"This is definitely a complex situation financially and socially," Brooks said. "I prefer to remain optimistic that our relationship with plastic can be improved, despite some of the financial barriers. Every person plays a role in our global use of plastic and the circular economy can be embedded in that relationship so that waste is more valuable and less likely to end up in the environment."
European authorities appear to have recognised the value inherent in plastics. The European Commission's Plastics Strategy, which was unveiled in January, says its drive to make all plastic packaging recyclable or reusable by 2030 could create 200,000 jobs but only if recycling capacity is multiplied fourfold.
For Brooks, and her co-author Jenna Jambek, an associate professor at UGA's College of Engineering, China's ban should serve as a wake-up call and an opportunity to improve domestic management of plastic waste and invest in technology and new initiatives.
"The bottom line is that our solutions going forward need to incorporate all stakeholders, citizens, governments and industry, both locally and internationally," said Brooks.
Climate Change Could Depress Living Standards in India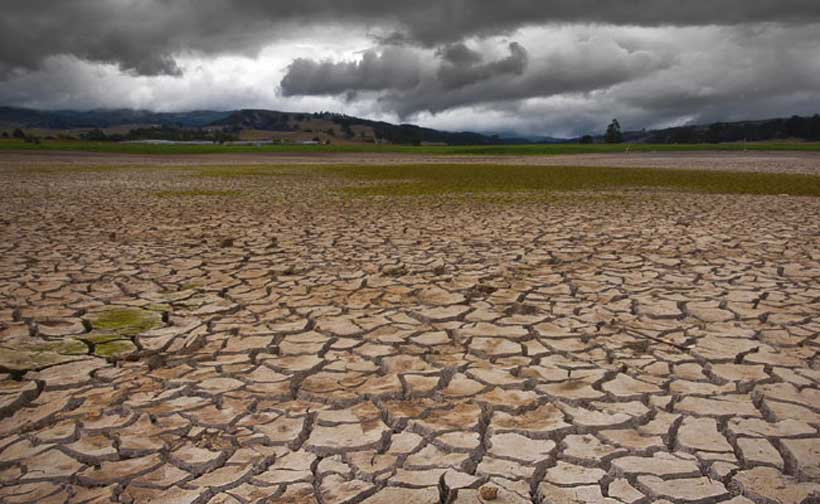 Rising temperatures and changing monsoon rainfall patterns from climate change could cost India 2.8 percent of GDP and depress the living standards of nearly half the country's population by 2050, a World Bank report says.
According to "South Asia's Hotspots: The Impact of Temperature and Precipitation Changes on Living Standards", almost half of South Asia's population, including India, now lives in the vulnerable areas and will suffer from declining living standards that could be attributed to falling agricultural yields, lower labor productivity or related health impacts. Some of these areas are already less developed, suffer from poor connectivity and are water stressed.
India's average annual temperatures are expected to rise by 1.00°C to 2°C by 2050 even if preventive measures are taken along the lines of those recommended by the Paris climate change agreement of 2015. If no measures are taken average temperatures in India are predicted to increase by 1.5°C to 3°C.
The work scientifically identifies vulnerable states and districts as "hotspots" using spatial granular climate and household data analysis. The report defines hotspot as a location where changes in average temperature and precipitation will have a negative effect on living standards. These hotspots are not only necessarily higher temperature zones than the surrounding areas, but also reflect the local population's socio-economic capacity to cope with the climatic changes.
In India today, approximately 600 million people live in locations that could either become moderate or severe hotspots by 2050 under a business-as-usual scenario, the report says. States in the central, northern and north-western parts of India emerge as most vulnerable to changes in average temperature and precipitation.
According to the report's analysis, by 2050 Chhattisgarh and Madhya Pradesh are predicted to be the top two climate hotspot states and are likely to experience a decline of more than 9 percent in their living standards, followed by Rajasthan, Uttar Pradesh, and Maharashtra. Seven out of the top 10 most-affected hotspot districts will belong to the Vidarbha region of Maharashtra.
"These weather changes will result in lower per capita consumption levels that could further increase poverty and inequality in one of the poorest regions of the world, South Asia," says report author Muthukumara Mani, a Lead Economist in the South Asia Region of the World Bank. "Identifying hotspots will help policymakers in finding specific locations and household types where the resources are needed the most to address the rising risk to living standards."
The report provides options to prioritize investments and strategies to build local resilience to climate change. To offset the negative economic impact in India, for example, the analysis suggests enhancing educational attainment, reducing water stress, and improving job opportunities in the nonagricultural sectors. The analysis predicts that a 30 percent improvement on these measures could halt the decline in living standards by almost 1 percent from -2.8 percent to -1.9 percent.
Muthukumara Mani adds: "Development is indeed the best adaptation strategy, since it is associated with improved infrastructure, market-oriented reforms, enhanced human capabilities, and a stronger institutional capacity to respond to the increasing threat of climate change and natural disasters."