Commercial terms call into question China's win-win Belt and Road initiative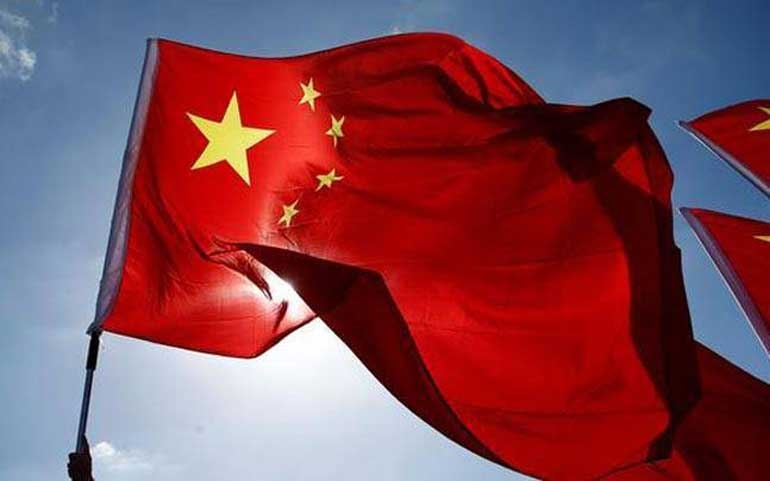 In a rare challenging of Chinese commercial terms that underlie the country's ambitious Belt and Road initiative, Pakistan and Nepal have withdrawn from two dam-building deals. The withdrawal coincides with mounting questions in Pakistan, a crown jewel in Chinese geo-strategic ambition, about what some see as a neo-colonial effort to extract the country's resources.
The withdrawals and questioning call into question China's economics-centred approach to geopolitics based on the long-standing win-win principle of Chinese policy, the notion that all parties benefit from Chinese investment and largesse.
Critics have charged that the principle boils down to China wins twice, a notion that is supported by Chinese plans for Pakistan's agricultural sector; the extraction of Pakistani onyx, granite, and black gold marble; the disagreement over the dams; and the debt traps that forced countries like Sri Lanka to surrender control of key assets.
Pakistan and Nepal announced their withdrawals last week in separate statements. Pakistani Water and Power Development Authority chairman Muzammil Hussain charged that "Chinese conditions for financing the Diamer-Bhasha Dam were not doable and against our interests." China and Pakistan were also at odds over ownership of the $14 billion, 4,500 megawatts (MW)-hydropower project on the Indus River in the country's problematic region of Gilgit-Baltistan near disputed Kashmir.
Nepal's Deputy Prime Minister and Energy Minister Kamal Thapa announced his government's decision to scrap a US$2.5 billion deal with China's Gezhouba Group to build a hydroelectric project on the Budhi Gandaki River in the west of the country two days before the Pakistani decision. With India's National Hydroelectric Power Corporation (NHPC) waiting in the wings and expectations that the incumbent, Nepali Congress (NC) will be returned to power in elections scheduled for November 26 and December 7, the project plays into Eurasia's Great Game for regional influence.
The Diamer-Bhasha project was intended to be part of the Chine Pakistan Economic Corridor (CPEC), a key node on the Belt and Road, that with planned investments into infrastructure, including the port of Gwadar in the volatile province of Balochistan; energy, telecommunications and information technology, of more than $50 billion, constitutes China's largest financial commitment to any one country.
The Pakistani withdrawal takes on added significance because it was included in CPEC after the government had failed to secure funding from international institutions like the World Bank and the Asian Development Bank (ADB) because of Indian objections that it was in disputed territory. The government has broken ground on the project five times in the past 15 years. Mr. Hussain said that the government now has a five-year funding plan for the project that would be completed in 2026.
Chinese analysts suggest that the Pakistani and Nepalese withdrawals could set a precedent.
"It will not be a big surprise if similar problems happen in China's future overseas projects. And that would not change the big picture. There is a common misinterpretation internationally that the Belt and Road is something China would want to push forwards at all cost. But in fact, all projects are commercial so they have to be justifiable economically, and agreed mutually," said Zhao Gancheng, a South Asia expert at the Shanghai Institute for International Studies.
China is likely to encounter greater resistance not only on its financial terms, but also regarding assessments of what economic benefit investment target countries can expect.
A State Bank of Pakistan study concluded that exports of marble to China, Pakistan's foremost rough-hewn, freshly-excavated marble export market, and the re-export to Pakistan of Pakistani semi-processed marble was "hurting Pakistan's marble industry to a significant extent."
Pakistani marble exporter and retailer Shakil Khan told Asia Times that "the Chinese buyers go for the square slabs, while the local quarrymen tend to excavate oval-shaped blocks which reduce to smaller bits" and are only of interest to the local Pakistani handicrafts and tile market. The Chinese approach discriminates against mines with cracked marble.
"The Chinese pick only the rare and quality stuff like onyx, black gold marble and high-quality granite from the market. Local processing units don't have the high-tech processing equipment here to treat these costly marble products," added Zahid Shinwari, president of the Sarhad Chamber of Commerce & Industry (SCCI), in Peshawar.
The Pakistani marble industry's experience strokes with the overall suggestion of the leaked long-term plan for CPEC that projects risks of economic domination, the creation of a surveillance state, and would allow China to shape Pakistan's media landscape. It projected an approach that has already sparked popular resistance and setbacks in countries and regions such as Sri Lanka, Myanmar, and Balochistan.
The plan envisioned Chinese state-owned companies leasing thousands of hectares of Pakistani agricultural land to set up "demonstration projects" in areas ranging from seed varieties to irrigation technology. The Chinese companies would be offered "free capital and loans" from various Chinese ministries as well as the China Development Bank.
Effectively turning Pakistan into a raw materials supplier rather than an added-value producer, a prerequisite for a sustainable textiles industry, the plan sees the Xinjiang Production and Construction Corps in China's troubled north-western province of Xinjiang, as the vehicle for the introduction of mechanization as well as new technologies in Pakistani livestock breeding, development of hybrid varieties, and precision irrigation. Added value would be produced in Xinjiang as part of China's bid to quell ethnic unrest among the Uighur population.
The plan envisaged the Pakistani textile sector as a supplier of materials such as yarn and coarse cloth to textile manufacturers in Xinjiang. "China can make the most of the Pakistani market in cheap raw materials to develop the textiles & garments industry and help soak up surplus labour forces in (Xinjiang's) Kashgar," the plan said. Chinese companies would be offered preferential treatment regarding "land, tax, logistics and services" as well as "enterprise income tax, tariff reduction and exemption and sales tax rate" incentives.
Pakistan and Nepal's withdrawal from the dam projects suggests that for China to secure economic dominance in Eurasia, it will have to ensure that win-win amounts to equitable terms and distribution of benefits among those that need the investment.
"China needs to nurture better understanding of its intentions and visions…to prevent unnecessary suspicions about its geopolitical ambition," The Jakarta Post said earlier this year in an editorial that acknowledged that "we badly need the huge infrastructure spending that China is bringing."
Semiconductor War between Japan and South Korea
Authors: Gleb Toropchin and Anastasia Tolstukhina
In the summer of 2019, a trade conflict broke out between Tokyo and Seoul and the matter is about more than the history between the two countries. The two developed economies have long been locked in a competition on the global cutting-edge technologies market. At the same time, they are links in the same technological chain.
At first glance, the exchange of trade restrictions that is taking place against the background of mutual accusations is nobody's business but Tokyo and Seoul's. Nonetheless, the consequences of the confrontation between the two countries have a global nature. The present article analyses the causes of the disagreements and looks at how the situation may develop
Introducing Restrictions and Removal from the "White List"
Despite the events of the colonial past [1], as well as the current territorial disputes that are so typical of Asia's international politics [2], South Korea is one of Japan's three largest trade partners. Japan exports into South Korea up to $54 billion in goodsThe key commodities include semiconductors and materials for their manufacture
The dependence of South Korean companies on imports of fluorinated polyimides and photoresists exceeds 90 percent, and their dependence on imports of hydrogen fluoride is around 44 percent (although this figure has fallen gradually from 72 percent in 2010)
However, on July 1, 2019, the Government of Japan announced restrictions on the export of commodities to South Korea that are of critical importance for microelectronics, and on July 4, the changes to the procedure came into force
Given the long-established delivery mechanism, such a political step was a surprise for many. The restrictions mainly affected three key materials for the microelectronics industry: fluorinated polyimides, hydrogen fluoride, and photoresists (these materials are used in the manufacturing of semiconductors and display panels). This measure does not mean that deliveries of these materials to South Korea have been completely stopped; however, from now on, it may take up to 90 days to approve transactions. Additionally, Japan said it would be taking South Korea off its "white list" of trade partners. The list includes states that are believed to be safe from the point of view of exporting strategic commodities and that are granted trade preferences
Let us try to understand why the Government of Japan took such steps
Pressure from Taiwanese and South Korean competitors
In 1986, an agreement was signed between Tokyo and Washington that prohibited Japan from undercutting global semiconductor prices. This step was initially intended to make the United States more competitive. However, even in those circumstances, Japan managed to take a significant chunk of the global semiconductor market from the United States in the late 20th century and retain its high positions until the 2010s. However, as early as 2012, experts noted that pressure from Taiwanese and South Korean competitors resulted in semiconductor sales of Japan's four chip-makers, Toshiba, Renesas, Sony and Fujitsu taking a marked dip
Samsung Electronics succeeded in mastering the subtleties of developing technologies just at the right time, while Japan began to lag behind in R&D due to problems with formal education, and its revenues from global sales of microelectronics were falling against the backdrop of falling prices and the high exchange rate of the Japanese yen. Among other causes of this phenomenon, Japanese experts cite the desire to create hi-tech goods without account for high costs, and lack of innovative ideas
Today, South Korea is the leading manufacturer of memory microchips. Samsung Electronics and SK Hynix hold two-thirds of the global market. Additionally, both the United States' Apple and China's Huawei depend on the products produced by South Korean companies. Integrated circuit units account for 17 percent of South Korea's exports (the entire microelectronics sector accounts for nearly a quarter of its exports), compared to less than 4 percent for Japan
An analysis of the global microelectronics market demonstrates that, currently, the market particularly values dynamic random-access memory semiconductors (DRAMS) that hold tremendous significance for such cutting-edge technologies as artificial intelligence, the Internet of Things and robotics. South Korea holds impressive positions in this area as well: Samsung and SK Hynix control 72.8 percent of the DRAMS market and 46.8 percent of the global flash memory market
Reasons for Introducing Restrictive Measures
The East Asia Forum reports that Japan's strategy of opposing Seoul was developed jointly by the country's Ministry of Economy, Trade and Industry, Ministry of Foreign Affairs and Ministry of Agriculture, Forestry and Fisheries. The Cabinet of Ministers subsequently supported these measures, thereby making the key decision to transfer the issue into the political realm
It appears that Japan's decision to impose restrictive measures was prompted by the fact that the country has clearly fallen behind technologically on the global microelectronic market, which negatively affects both the country's economic indicators and its national security
According to the expert June Park, the Government of Japan decided to institute the restrictive measures out of concern for national security, since, in exporting rare materials to South Korea, Tokyo cannot be certain they will be used properly
The Japan Times notes that Tokyo justifies the introduction of increasingly strict export requirements by claiming that confidence in South Korea has been undermined. In particular, some media outlets report that between 2015 and March 2019, no fewer than 156 materials, including hydrogen fluoride, were smuggled out of South Korea. There were also reports of hydrogen fluoride being exported to countries that are under international sanctions (Iran, Syria and even North Korea). Another reason for the restrictions is Tokyo's concerns that South Korea violates intellectual property rights
South Korea denies all accusations. Its arguments are logical: Iran and Syria are friends of North Korea, therefore, Seoul has no reasons to help their regimes. President of South Korea Moon Jae-in called for the differences to be resolved by diplomatic means. However, the talks held on July 12, 2019, in Tokyo did not yield any results. Consequently, Moon Jae-in instructed the relevant agencies to develop reciprocal measures. At about the same time, there were reports of South Korea possibly filing a grievance with the World Trade Organization. As a result, hearings on the issue were launched in Geneva on July 24, 2019
In late July 2019, news broke that Tokyo was considering further restrictions since Japan believes the re-selling of strategic materials by Seoul to be a violation of the non-proliferation regimes regarding both weapons of mass destruction and conventional weapons. In this case, the restrictions would extend to other types of commodities and materials. On August 2, the Cabinet of Japan approved the decision to take South Korea off its "white list" (where the Republic of Korea was the only Asian state), thereby depriving it of trade preferences in regard to the materials mentioned above. The full list exceeds 1100 items
Despite these events, several deliveries of these materials from Japan to South Korea were made in August. However, they did not result in a thaw in bilateral relations. Seoul reciprocated by putting Japan on a restrictive trade list and terminating the military intelligence-sharing pact with Tokyo
"Wu Wei" American Style
China holds leading positions in deposits of rare-earth metals. Moreover, approximately 90 percent of the world's rare-earth magnets are manufactured in China. Japanese companies use China's raw materials to manufacture fluorinated polyimides, hydrogen fluoride and photoresists that are subsequently supplied to South Korea, Taiwan and other countries to be used in manufacturing chips, displays, etc. The circle is complete when these commodities go back to China to be used in the manufacture of finished products (such as smartphones and tablets), creating a sort of a closed-loop. Thus, the manufacture of competitive hi-tech products today is impossible within a single economy, and Chinese companies depend on parts coming from other Asian countries
Tracing the entire technological chain, we can assume that the Japan–South Korea conflict is closely linked to the trade war between China and the United States. South Korea's Samsung Electronics is hindered by the restrictions on deliveries of Huawei memory chips since the latter is under U.S. sanctions. In turn, interrupting the chain of semiconductors delivery from South Korea will slow down the development of artificial intelligence in China. And who benefits from this? This is a rhetorical question
It would seem that the United States should be interested in cordial relations between their allies in the region, allies that form a sort of counterbalance to China and are ideological antagonists to North Korea. The White House, however, intentionally or unintentionally, demonstrates adherence to the Taoist principle of inaction, or "wu wei" (无为 in simplified Chinese), which entails a conscious refusal to act and the assumption of a contemplative stance. From the outset of the confrontation in July 2019, the United States announced it would not interfere in the conflict. Despite individual experts calling upon the United States to act as an intermediary between the two Asian states, Washington did not change its position
We should also note here that the Japanese company Toshiba announced the construction of a facility for the production of NAND-type (from the English NOT-AND, that is, a binary logical element) flash memory devices in Iwate Prefecture in cooperation with U.S. chip manufacturer Western Digital. We can cautiously assume that the United States and Japan are progressing toward a "technological union" in order to defeat China in the race for domination of the semiconductor industry
Public Opinion
Speaking of the impact that the conflict has on public opinion in both countries, we can quote a survey conducted by Japan's Asahi Shimbun in mid-September 2019. Overall, slightly less than one third (29 per cent) of respondents admitted that they had a negative opinion of South Korea. This was far more pronounced among older people, which can be linked to their conservative views and the "proximity aberration" phenomenon (put simply, the older generations remember the events of the 20th century well)
As for South Korea, an anti-Japanese "grassroots" campaign has been launched in addition to the "top-down" process. In the second half of the summer of 2019, slogans『 가지않습니다 사지않습니다 』 (Korean for "Do not visit, do not buy") calling for boycotting trips to Japan and Japanese goods spread on Korean social networks. And it looks like they were successful to a degree. For instance, the Yonhap News Agency reports that the number of South Koreans travelling to Japan in August fell by 60 per cent compared to the same period last year
In the run-up to the 2020 Summer Olympics in Tokyo, the trade conflict has become a reason for manipulating public opinion in South Korea. Additionally, we cannot rule out the possibility that populists use the disagreements between Japan and South Korea to advance their domestic agenda on the eve of the elections to South Korea's unicameral parliament scheduled for April 15, 2020
Forecast: Cloudy in the East
Losses from the Japan–South Korea trade war may exceed $80 billion. There has already been a drop in sales of South Korean semiconductors manufactured by Samsung Electronics and SK Hynix. Moreover, the conflict threatens to disrupt the entire global technological production chain in microelectronics. The expert Robert Farley described this conflict (and the U.S.–China trade war) as "weaponizing interdependence." One of the analysts with The Economist Intelligence Unit called this situation "mutually assured destruction."
The Yonhap News reports that the consequences of the trade conflict have had greater negative effect on the Japanese economy than on the South Korean economy. For instance, in July–August, South Korean exports to Japan have fallen by 3.5 per cent, while Japanese exports to South Korea have dropped 8.1 per cent
The South Korean economy has also suffered against the backdrop of these events. Here, Seoul has only two ways out of this predicament:
-Transitioning to domestic analogues, which LG Display and Samsung Electronics already did in September of this year. Additionally, the country earmarked 2.1 trillion South Korean won in the 2020 budget to overcome the dependence on the export of rare materials from Japan
-Searching for alternative sources of hydrogen fluoride and other rare materials for microelectronics. Media outlets have reported that Russia might be a potential supplier of high-purity hydrogen fluoride. The head of the Korea International Trade Association said that Moscow had offered to supply hydrogen fluoride to Seoul. However, it is not easy for South Korean companies to transition to Russian imports of this and other materials for microelectronics. The physical and chemical properties of the products must be tested for a rather lengthy period of time (upwards of six months)
Apparently, the status quo on the microelectronic market will continue in the short-term, and both parties will seek ways to minimize losses. And we can already see evidence of this. In September and October, the Government of Japan approved deliveries of hydrogen fluoride to Samsung Electronics and SK Hynix
At the same time, if Tokyo and Seoul fail to find common ground in the medium and long term, then the current global technological chain in microelectronics may be dismantled, which will, of course, negatively affect the growth rate of the global economy. However, so as not to end our study on a pessimistic note, let us note that, under the current circumstances, many hi-tech companies around the world, including those in Russia, now have the chance to become new links in the value chain and occupy its niche in microelectronics
From our partner RIAC
[1] In 1910, the Empire of Japan annexed the entire Korean peninsula. Korea essentially became a Japanese colony. The Japanese language and culture were forced onto the Korean people. Up to 200,000 ethnic Koreans served in the Imperial Japanese Army during World War II (including future president of South Korea and "father of the economic miracle" Park Chung-hee). Today, Japanese war crimes are a subject of talks between South Korea and Japan. In 2015, Minister of Foreign Affairs of Japan Fumio Kishida promised 1 billion yen to the victims of violence in compensation, and Prime Minister Shinzo Abe offered a public apology for Japan's actions during the war.
[2] The dispute concerns the Liancourt Rocks, a group of small islets that the Koreans call Dokdo ("Solitary Islands") and the Japanese call Takeshima ("Bamboo Islands"). Back in the early 20th century, Japan claimed sovereignty over these islands; however, following its defeat in World War II, it was forced to abandon its colonial acquisitions. On the other hand, the 1951 Treaty of San Francisco does not mention this territory, which gives Japan formal grounds to dispute the sovereignty of the islands where South Korea maintains military and civil infrastructure.
Future Trends of China's Diplomacy
This year 2019 marked the 70th anniversary of the founding of the People's Republic of China (PRC), and China's diplomacy has also gone through a journey of 70 years. The 70-year history of the PRC can be divided into the first 30 years after its founding and the second 40 years since opening and reform were initiated in 1978. The characteristic of china diplomacy is a responsible nation, rational behavior and the confidence of great power.
China had a clear break with the old diplomacy of humiliation; established a new kind of diplomatic relations with other countries on the basis of equality and mutual benefit; secured an equal position and dignity on the global stage; gained diplomatic independence by safeguarding and strengthening national independence, and protecting national security and territorial integrity; settled the border disputes left over from history with most neighbors by peaceful means, creating a stable neighborhood in general; established strong friendships with the vast majority of developing countries through mutual support; and set up a new diplomatic contingent for seeking the diplomacy of independence. The following are the future expectations of China diplomacy:
Firstly, Deng Xiaoping's directive, "Don't seek for leadership," stays powerful in China's new diplomacy, so China's future diplomacy will keep on emphasizing on the management of the crisis, economic diplomacy, multilateral diplomacy, cultural diplomacy, cooperation, and accommodation while protecting the main national interest. Solving problems and managing crises will stay an important characteristic of China's diplomacy, particularly in its ties with other major powers. Meanwhile, in cooperation with other major powers, China will appear to be more active in managing fundamental global issues at the strategic level.
Secondly, The Chinese government has repeatedly said that China does not have a plan of challenging the international system and has focused on the importance of being a "responsible member" of the universal society. As of late, China has developed new concepts for its foreign policy orientation, just as (1) "new security" emphasizing shared and cooperative security, (2) "peaceful development" focusing on non-violence commitment, (3) "win-win" cooperation denying a zero-sum comprehension of international affairs, and (4) building a "harmonious world" that promoting harmony with diversity, solving conflict through dialogue, and democratization of world governmental issues.
As these concepts demonstrate, China has no desire of being revolutionary in the international system, rather, it intends to be a responsible member of world affairs. Economic diplomacy will remain to be emphasized by china. While trade will keep on being a fundamental diplomatic focus, energy security and energy diplomacy will be given additional accentuation. Energy supply, energy shipment, and energy-saving cooperation will be fields where the diplomacy of china will move forward.
Lastly, Multilateral diplomacy will take on an even greater role in the future diplomacy of China. China will become more involved at the global level and in regional affairs at the United Nations. As the identity of China is more globally and regionally established, the current concept of multilateralism in the overall diplomatic strategy of china can be re-defined to realize national interests, address thorny issues, and provide governance in a complex world. More attempts will be created to improve regional integration between the SCO and East Asian. Finally, various needed diplomatic attempts may need to be further reinforced. China will keep on being cooperative, however, it will likewise be more active. All things considered; cultural diplomacy will be a new attribute of China's diplomacy. Confucianism, an extremely cosmopolitan doctrine that promotes harmony and peace through human relations, will be an important component of cultural diplomacy, both to strengthen China's soft power and to reduce the negative result of the China threat theory.
China has accumulated a wealth of experience over the past 70 years, understanding that China cannot develop without the world and that without China the world cannot prosper. China's future and fate have been closely linked to the rest of the world. What is certain is that China will adhere to the path of peaceful development and that the people of China will join the people from all other countries in working to realize the lofty dream of a harmonious world.
The Strategic Stopover: President Xi's state visit to Nepal
For starters, a Nepali styled dumpling, "momo" might have reminded President Xi, a cuisine closer to his taste buds than what Prime Minister Modi offered him a night before in southern India. Nobody would know if a "spiced extract tomato" served feelings like any kind of dumpling would excite a visiting Chinese head of state. There was a contrasting atmosphere in Kathmandu; President Xi proudly stated how Nepal-China friendship was extremely unique, one that has been positive since time. It was a deliberate statement to the Indians; friendship for China did not mean carrot and sticks. President Xi's visit to Kathmandu, a major state tour by any Chinese president for twenty-six years does not need to be analysed from an Indian standpoint. Fortunately, for Nepal, it shall now.
Game point for the visiting Chinese president. Every word he spoke was cunningly tailored to ward off accusations regarding how the Indians would analyse his visit. The Indian government has had open insecurities about Chinese interests in Nepal. President Xi was not in any mood of justifications, rather he was questioning India's approach towards Nepal, a self-declared natural ally of India. While the president was making his remarks in a cosy dinner affair, the Nepali authorities made sure of the fact that the Tibetans would not create any nuisance. Conversely, in India, they did.
President Xi's visit to Nepal was built on a rather strong foundation of trust between the two nations. Nepal had openly snubbed the Indo-Pacific union; a US led strategic alliance that is trying to keep Chinese ambitions at check. Even if Xi had any reservations, Nepal's bold move to approach China for the construction of railway lines until the Indian border is a testimony to Nepal's unhindered foreign policy. As the dinner progressed, President Xi increasingly inflicted wound on Indian attitude towards Nepali sentiments. China wished for a "land linked" Nepal, a rhetorical change from how Nepal has a trying landlocked geography. A reminder to the Indians of how they had inflicted a land blockade on Nepal. The nature of script effected by both Nepal and China has an air of easiness about transforming bilateral ties in the coming future. The Chinese president brought more to the table than what the Nepali delegations were expecting to. His take away phrase, "we will do what we claim to" is proving to be music to ears in Nepal. Diplomatically, it also means that China will not do what it does not claim to. Another reminder of how India conducts its business.
The dragon is looking for a trusted ally in the region and Nepal has managed to tick all the boxes. Prime Minister Oli of Nepal will be all smiles after achieving a significant power capital to challenge the language with Modi's unreliability. The state visit has also cut across deep lying misconceptions about Nepal's relationship with China. Factually, it is different from China's other interests elsewhere. Relations between Nepal and China are and have been significant than what Indians have perceived it to be like. After all, as President Xi mentioned, pre-historic relationship between China and Nepal would not remain unscathed in the absence of mutual respect and an attitude of friendliness. Both Nepal and China have realistically come to terms with their modern state of friendship. Suddenly, China has not only asserted its leverage in Sino-Nepal ties but it has come at a time of unwavering clarity for the Nepali government. Over the past years, Nepal's foreign affairs has witnessed deceit, revelations and a need to transform its understanding of international relations. Prior to his state visit, President Xi JingPing did the unconventional. He wrote an editorial on how he felt about his long awaited state visit to Nepal. Game point for the Chinese President.