Zimbabwe: Mugabe resigns, Mnangagwa likely to be next President
Zimbabwean president Robert Mugabe has resigned after 37 years in power. He resigned in a letter sent to parliament as it began impeachment proceedings. His ally turned rival, former Vice-President Emmerson Mnangagwa, is expected to return from neighbouring South Africa and could be appointed as the new president within hours.
MPs erupted in applause and cheers, and citizens took to the streets in celebration. The briefly-exiled former vice-president, Emmerson Mnangagwa, is expected to be appointed interim president. His dismissal led both the party and the military to intervene and force an end to Mugabe's 37-year long rule.
Mugabe's shock resignation came in the form of a letter read out by the speaker of parliament. In it, Mugabe – who had so far resisted pressure from the public, the army and his own party to step aside – said he was resigning to allow a smooth and peaceful transfer of power, and that his decision was voluntary. The announcement abruptly halted an impeachment hearing that had begun against him on Tuesday.
Lawmakers from the ruling party and opposition roared with glee, and spontaneous scenes of joy erupted in the streets with people dancing, singing, honking car horns and waving flags. "I'm so happy, wonderful, feeling so much excited, this is the greatest moment for our country," Julian Mtukudzi told the AFP news agency. "We have been having sleepless nights hoping and waiting and we are so happy. It's over and it's done."
Jubilant Zimbabweans have celebrated late into the night after Robert Mugabe resigned as president. He held power for 37 years and once said "only God" could remove him.
Zimbabwe's former vice-president, whose sacking led to the shock resignation of long-time leader Robert Mugabe, could be sworn in as the new president within hours, Emmerson Mnangagwa, who fled to South Africa two weeks ago, is due to arrive back on Wednesday, the Zanu-PF says. It is not clear how that affects his replacement, current Vice President Mphoko. Multiple sources say Mnangagwa will be appointed on Wednesday or Thursday. Reuters had quoted another party official as saying that Mnangagwa would serve the remainder of Mugabe's term until elections are held next year.
The news sparked wild celebrations across the country late into the night.
The announcement that the 93-year-old was stepping down came in the form of a letter read out in parliament on Wednesday, abruptly halting impeachment proceedings against him. In it, Mugabe said he was resigning to allow a smooth and peaceful transfer of power, and that his decision was voluntary. A Zanu-PF spokesman said Mnangagwa, 71, would serve the remainder of Mugabe's term until elections which are due to take place by September 2018.
Nicknamed the "crocodile" due to his political cunning, Mnangagwa issued a statement from exile calling on Zimbabweans to unite to rebuild the country. "Together, we will ensure a peaceful transition to the consolidation of our democracy, and bring in a fresh start for all Zimbabweans and foster peace and unity," Mnangagwa told Zimbabwe's NewsDay on Tuesday. His firing by Robert Mugabe two weeks ago triggered an unprecedented political crisis in the country.
It had been seen by many as an attempt to clear the way for Grace Mugabe to succeed her husband as leader and riled the military leadership, who stepped in and put Mugabe under house arrest.
Mugabe, 93, was until his resignation the world's oldest leader. According to the constitution his successor should be the current Vice-President, Phelekezela Mphoko, a supporter of Grace Mugabe. But a ZANU-PF official Larry Mavhima told Reuters Mnangagwa is to return home for 11:30 GMT, where he is later expected to be sworn-in.
Despite welcoming the news, Zimbabwean opposition and civil society figures have warned that the political culture needs to change. Opposition leader Morgan Tsvangirai told the BBC he hoped that Zimbabwe was on a "new trajectory" that would include free and fair elections. He said Mugabe should be allowed to "go and rest for his last days".
Prominent Zimbabwean opposition politician David Coltart tweeted: "We have removed a tyrant but not yet a tyranny." African Union president Alpha Conde said he was "truly delighted" by the news, but expressed regret at the way Mugabe's rule has ended."It is a shame that he is leaving through the back door and that he is forsaken by the parliament," he said.
Under the constitution, the role of successor would normally go to the serving vice-president, Phelekezela Mphoko. However, Mr Mphoko – a key ally of Grace Mugabe – is not believed to be in the country, and there are reports that he has been fired by Zanu-PF.
Some have questioned whether the handover to Mnangagwa will bring about real change in the country. He was national security chief at a time when thousands of civilians died in post-independence conflict in the 1980s, though he denies having blood on his hands.
Opposition leader Morgan Tsvangirai said he hoped that Zimbabwe was on a "new trajectory" that would include free and fair elections. He said Mugabe should be allowed to "go and rest for his last days". Prominent opposition politician David Coltart tweeted: "We have removed a tyrant but not yet a tyranny."
African Union president Alpha Conde said he was "truly delighted" by the news, but expressed regret at the way Mugabe's rule has ended. "It is a shame that he is leaving through the back door and that he is forsaken by the parliament," he said.
At 93, Mugabe was – until his resignation – the world's oldest leader. He once proclaimed that "only God" could remove him. His dismissal led both the party and the military to intervene and force an end to Mugabe's 37-year long rule. Lawmakers from the ruling party and opposition roared with glee, when the resignation letter was read aloud in parliament on Wednesday.
Activist and political candidate Vimbaishe Musvaburi broke down in tears of joy speaking to the media. "We are tired of this man, we are so glad he's gone. We don't want him anymore and yes, today, it's victory," she said. Driving through Harare, the cheers and the blaring of car horns signaled the end of the Mugabe era.
The man who dominated Zimbabwe for so long has already begun to fade into history here. It is a city singing with the noise of joy.
Exactly a week after the military first moved against President Mugabe, legislators debated the motion to impeach him. Suddenly, there was cheering.
An usher approached the speaker and handed him a letter. He stood to speak and we strained to hear his words. They were muffled but momentous. On the floor of the parliament jubilant MPs danced. Celebrations spilled into the hallways and out into the street.
Will Mnangagwa revive and steady economy and reduce corruption, if not completely end it?
Of course doubtful!
Displacement: The Challenges Of IDPs & Refugees
As a native from South Sudan and also from Africa, I am well-aware that the U.N. has been responsible for protecting refugees from danger and offering general management of the problem as well. This mandate has been carried on through its specialized agency the United Nations High Commission for Refugees (UNHCR).
Displacement is commonly characterized by deprivation and want due to the end of war and human rights violation. Therefore, it needs basic assistance from multilateral institutions such as UN the Red Cross and others. Equally, external intervention comes as a result of the violation of human rights or protection of the citizens of intervener.
Unfortunately for the IDPs, they are not recognized under international law and therefore are out of the UNHCR mandate. In 1992, the UN defined IDPs as "…persons who have been forced to flee their homes suddenly or unexpectedly in large numbers as a result of armed conflict, internal strife, systematic violations of human rights or natural or manmade disasters and who are within the territory of their own country."  This does not mean they are not helped at all. This help is rare and not under obligation. This means great suffering under IDPs conditions especially where the host state invokes the principle of sovereignty to block external intervention. It should be noted that the UN General Assembly resolution 46/182 affirms the importance of respecting a member's sovereignty in particular with regard to humanitarian assistance. Due to the principles of sovereignty and non-intervention, states assume responsibility for their own IDPs.
Specifically, refugee issues need the cooperation of the producing state and recipient state. It is the UNHCR that usually helps to coordinate assistance for the refugees. It is worth noting that the aftermath of flight (refugee) and displacement gradually become normal situation for the authorities concerned as the victims struggle to find a place in the social structure of the recipient community. Nevertheless challenges remain.
As earlier stated, it is fundamental to guarantee the safety of a displaced person. He is disorganized, dislocated and endangered. In the particular case of refugees, they are usually in danger of persecution by either the country of origin or the receiving state. The legal regime of the host country might compound the problem. The status of the displaced must be legally established. Besides persecution from the home country, the host might be hostile to the victims. This is why the intervention of third parties like the UNHCR proves relevant. Out of this consideration, repatriation of refugees is normally on voluntary basis for example when victims feel safe enough to return having realized that the original danger is no more. For example several south Sudanese, Somalia's Congolese etc. remain in Uganda and other states because they fear for their lives.
The displaced usually face lack of shelter. Make shift camps are usually common with IDPs where more problems are created. These camps usually lack water, sanitary facilities and epidemics might break out due to poor sanitation, congestion and poor hygiene. In certain instances large camps have been set up. For example camps for refugees from Somalia, Pakistan, and South East Asia, Rwanda etc. Even then host countries have insisted that they be temporary. Furthermore, it is never automatic that camps will be allowed. Land need to be provided and care must be taken not to set up a camp close to the border of the country of origin.
Food is never easy to mobilize for the IDPs and refugees. So is clean and safe water. In the early days of resettlement in the country of asylum food aid is required. The host government may purchase food locally or seek assistance from international relief agencies. According to the UN Convention on refugees, refugees with legal permission to live in the country of asylum may purchase their own food. Where authorities and weather conditions permit, refugees grow their own food such as in the cases of camps in Tanzania and eastern Sudan. Even then, supplementary food will be provided by local and external actors to people with special needs like children, pregnant and elderly.
Associated with food scarcity is water shortage. Displaced people need clean, safe and reasonable volume of water. Settlements far from water sources and those located in dry conditions have suffered immensely. For example Camps in Thailand, Sudan, Chad and Somalia and the list continues.
In addition medical services are hard to come by. Special and hard challenges are presented by large camps. To make it worse, such camps have poor shelter, sanitation, hygiene, feeding and supply of safe water. Such conditions promote illness some of which might be strange or in epidemic form. To attempt to counter the problem, local authorities in collaboration with external agencies like WHO, UNICEF etc. will often improve existing health services or put up new ones.
Among the displaced are children usually of school-going age. They need education. Problems related to these are several. Besides lack of land and school facilities, scholastic materials are not available. Even when they are available learning might be hindered by language barrier if say refugees study in Arabic while host society uses Swahili. Congolese refugees whose schools use French have suffered in Uganda where English is the school language and similar applies to refuges from South Sudan to Kenya.
Given this, international society needs to provide more substantial aid copped up by efficient and effective management from the countries involved, including the psycho-social aid like counseling and coordinated efforts from the U.N.
The World without Colonies – Dakhla without Potemkin Village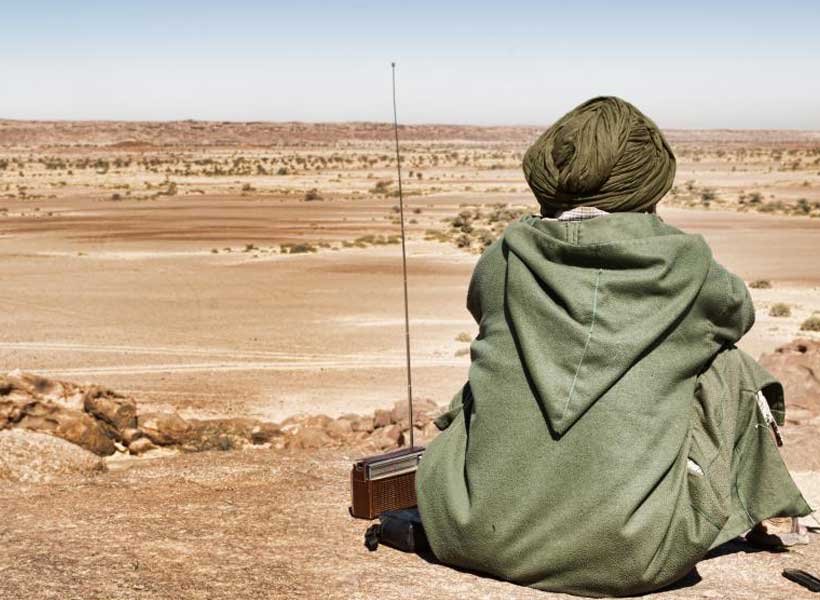 Last November marked forty two years since 350,000 Moroccans crossed into the Western Sahara as part of the staged manipulation called "Green March." November 6 is a dark day for the Saharawi people, because it epitomises Morocco's illegal military invasion and partial occupation of Western Sahara.
In October of 1975, the International Court of Justice had totally rejected Morocco's claim of sovereignty over Western Sahara, and having failed to win the legal argument, Moroccan King Hassan II responded with force. He ordered the Green March, a manufactured "civilian" invasion, which was (rein)forced with an deployment of 20,000 Moroccan heavily armed troops.
Legacy of Dictator Franco still alive
With Francisco Franco on his deathbed, the Spanish colonial forces that had controlled the territory since 1884 did nothing to resist the annexation. In fact, that time Spanish dictatorship struck a deal to cede control of the territory to Morocco and Mauritania. The "Madrid Accords" between Spain, Morocco and Mauritania deliberately excluded any representatives of the indigenous Saharawi people of Western Sahara – in the best fashion of neo-colonialism. Mauritania later relinquished its claim – applauded by all progressive word. However, Morocco has continued legacy of Dictator Franco and its occupation in defiance of international law and the world community calls ever since.
The Saharawi people refused to stand idly by and watch while their land was stolen. For fifteen years, the Frente POLISARIO resisted the invasion and fought a war with Morocco. In 1991 the Organization of African Unity (the precursor to the African Union) and UN – backed by the NAM/G-77, jointly brokered a ceasefire between the Frente POLISARIO, the legitimate political representatives of the Saharawi people, and Morocco with the agreement that the Saharawi people would be allowed to exercise its right to self-determination through a referendum. The Western Sahara nation is still waiting – its people divided between a brutal and oppressive Moroccan occupation in the west and the harsh desert refugee camps of southwest Algeria.
Western Sahara is divided by a 2,700 kilometers of sand "berm" that is littered with landmines and manned by tens of thousands of Moroccan troops. The landmines, in direct contravention of the Ottawa Treaty on anti-personnel mines, pose daily risks and dangers to the lives of the Saharawi population and their livestock in the liberated area of the territory. Those under occupation are denied basic human rights and freedoms; they are discriminated against and are frequently subject to arbitrary arrest, intimidation, detainment and torture. These areas are – by many independent accounts – some of the worst on planet earth. Those living in the refugee camps are exiled from their homeland – all that for decades, with new generations born under the refugee tends. The precariousness of this situation was highlighted recently when severe flooding destroyed the camps and created a major humanitarian disaster.
Morocco – Neocolonial Master-blaster
For decades, the legitimate representatives of the Saharawi people have followed a peaceful path towards liberation, patiently making their case to the world that they too deserve to exercise their fundamental right to self-determination – elementary liberty granted to any world nation. Saharawi do this knowing that they have the full weight of international law on their side and that no single country in the world recognizes Morocco's claim of sovereignty over Western Sahara.
Some of the strongest support for Saharawi right to self-determination comes from the African continent and the Non-Aliened Movement, where many countries have fought their own battles for freedom in recent history. Western Sahara is the last colony in Africa, classified by the UN as a Non-Self-Governing Territory, still awaiting a process of decolonization.
The AU (African Union) has been clear in its support, stating that "Western Sahara remains an issue in the completion of the decolonization process of Africa" that must be resolved. Many countries in Africa and around the world formally recognize the Saharawi Arab Democratic Republic, which is a full and founding member of the African Union. Morocco, on the other hand, is the only country in Africa that is not a member of the African Union due to its illegal occupation of Western Sahara. And still, the UN Security Council has chosen to ignore the calls of Africans, its African Union as well as the NAM to rid the continent of colonialism, oppression, flagrant brutality and economic plunder.
For over 25 years the UN Security Council has had the responsibility to facilitate a referendum on self-determination in accordance with the mandate of the UN peacekeeping mission in Western Sahara, tellingly called the United Nations Mission on the Referendum in Western Sahara (MINURSO). But France and few otherrP-5 (permanent members) of the Security Council have failed to live up to this obligation by acquiescing to, or in some cases assisting with, Moroccan obstruction of the negotiating process. In the context of this stalemate, it is incumbent upon the UN Secretary-General to point the finger at Morocco and acknowledge that it is the reason why the UN's efforts to resolve the conflict have ground to a halt. As a first step the UN Secretary-General must follow through on his promise to visit Western Sahara. This would at least send a signal to the Saharawi people that the UN is serious about resolving the conflict.
A new "Green March" every year in March
Unfortunately, what we are witnessing this mid Marchis again a bogus Dakhla Forum. This new form of "Green March" brings stashes of naïve officials and manipulated spectators – all free of charge. This 'summit' in the center of Concentration Camp has no deliberations, directional agenda or substantive brainstorming. It is rather a showoff, pathetic one. This lavish pampering of (mostly purely informed and misused) visitors in Potemkin Village of brutally enslaved and tortured Dakhla has only one aim – to desperately try to legitimize this unjust occupation. Regrettably, some of the delegates are either European National (MP) or EU parliamentarians (MEP) who are taking per Diams (rather incorrectly) from their taxpayers – besides being fully covered by Morocco with a business class travel and the first class accommodation for themselves and for their spouses. Finally, nobody in the EU approved MPs or MEPs to participate at dubious political whitewashing events contrary to their constituencies' official line – even charging their taxpayers for the non-existing costs.
It is hypocritical for the major Western powers, particularly some with the UN Security Council, to claim that they are the bastions of democracy and human rights while failing to stand up to Morocco when it denies the Saharawi people the basic right of self-determination. All Saharawi ask for is what their are owed under international law: the right to decide their own future.
Too often, the world has ignored the situation in Western Sahara because the ceasefire has held and Western Sahara nation has not returned to war. But the status quo is not sustainable. An increasingly restless generation of Saharawi youth will not accept that it is their fate to live and die without ever knowing freedom from occupation. The international community should take heed and live up to its responsibilities before it is too late.
The importance of telemedicine technology for Africa
Many African countries are still consistently looking forward to improve healthcare delivery to millions of people living in rural communities with little success. In this interview, Professor Mikhail Y. Natenzon, chairman of board of the "National Telemedicine Agency" Research-and-Production Union and also deputy head of the Regional Working Group for Telemedicine of the Regional Commonwealth for Communication of the CIS countries, tells Kester Kenn Klomegah, an independent researcher and policy consultant on African affairs in Russia and Eurasian region that the establishment of compatible national telemedicine systems, which has many advantages, can suitably be adapted to the local conditions of any particular African country.
How important is modern telemedicine technology for African countries? And the reasons why you are passionately exploring Africa?
Economic development of African countries reached the level where the government can begin a strategic reform of health systems to create a modern, meeting the world standards of health care. The implementation of these programmes will solve health problems and give African countries the opportunity to take the next leap forward in economic and social development.
African governments and international specialized organizations have now developed and are implementing various programmes to improve the quality of life of African populations. The most advanced project is the elimination of the epidemic of socially dangerous diseases such as HIV/AIDS, tuberculosis and malaria and allocate significant funds for it. Indeed, one of the problems of the slow development of African economies is the fact that people suffering from malaria are unable to work effectively and vigorously. Another important international project is the maternal and child mortality reduction programme.
Significant, multi-billion dollar funds have been allocated by governments and international organizations to these projects, and the results are clearly not in line with the efforts made. The efficiency of investments is not large enough.
The reasons for this are, inter alia, the inadequate health infrastructure in Africa, its concentration in major cities and the almost total absence in rural, remote and hard-to-reach areas, where about 60 per cent of the population-600 million people-live. It is obvious that the traditional methods of providing medical care can not work in the current situation.
Therefore, we have developed new methods to ensure accessibility and a single high standard of quality medical care for the population, especially in rural areas and remote areas. These system solutions, technologies and equipment are based on the widespread use of Russian information and telemedicine technologies. These proposals are now practically non-alternative, as confirmed by the documents of the UN, the world Health Organization, the International Telecommunication Union, the African Development Bank and other international organizations.
As it's already known, many African rural communities are very limited or disadvantaged with sources of energy (electricity), but how could telemedicine be useful for these remote areas of the continent?
The problem of all rural areas in Africa is the underdeveloped social and health infrastructure. Its creation with the traditional approach is a long and very expensive project. Moreover, such infrastructure will always experience a shortage of qualified medical and technical staff. But most importantly, its exploitation will require large funds that are not available to either rural communities or the state. The only solution for the cost effective implementation of social development goals in Africa so far is the establishment of an integrated telemedicine system.
It consists of two parts: network of telemedicine consulting-diagnostic centers, established in stationary medical institutions of different levels, and communication associated with them system of the mobile telemedicine laboratory diagnostic facilities (the ITC) in various fields. The ITC is designed to address a wide range of health challenges and provide social services to people in rural, remote and remote areas. Built on international standards, it integrates with similar systems in other African countries and Russia, interacting with telemedicine systems in other countries.
A key element of the mobile telemedicine complex and mobile hospitals can provide medical care to the population in remote and inaccessible areas in a completely autonomous manner. They have their own power supply system, communication system, up to the satellite, life support systems, crew systems cleaning air and water and many other optional installed systems required for successful operation. Most importantly, the personnel of the ITC may not be a doctor, but an average medical worker. Use MTK allows radically solving the problem of comprehensive medical services to the rural communities. Their residents will not have to get to the city hospitals. The hospital will come to them.
At the same time, qualified doctors working in provincial hospitals, to which the ITC is assigned, can provide advice through telemedicine equipment to personnel of several ITC operating in different parts of the province. This solves the problem of shortage of qualified doctors and reduces the cost of operation of MTC.
Can you discuss innovative tools available in the plant and key competitive advantages? Do you have all the equipment and / or components manufactured in Russia?
The main goal and the main competitive advantages of the medical complex are the solution of four socially important tasks: ensuring accessibility of medical and social services to the population; providing a unified high quality medical and social services for citizens regardless of their place of residence and social status.
It helps optimization of the cost of healthcare while improving its quality and coverage and creation of permanent jobs for highly qualified technical and medical personnel, ensuring the creation and operation of complex.
Other important competitive advantages of the systems offered by us are: High capacity of MTC – up to 20,000 people per year, and therefore, almost 100% coverage of health care for the entire population.
Low cost of rendering medical services to the population due to use of the average medical personnel and absence of need to build stationary medical institutions and to spend means for their operation.
Possibility of step-by-step realization of the project, the complex telemedicine system. At the same time, the system itself begins to function fully from the start of its first segment. Connecting the following segments extends the functionality of the system and without requiring structural adjustment.
There is high investment attractiveness. The expected return on investment in the project is 5-6 years. The functioning of the system is an important contribution to the stable development of the state, providing an increase in the human capital development index. There is also professional development of medical personnel and the use of international standards and the possibility of organizing cross-border telemedicine consultations.
All equipment which is a part of complex telemedicine systems: stationary telemedicine consulting and diagnostic centers for stationary medical institutions of all levels (from the Central hospitals in the capital, to the para-medicine point in the small village), mobile telemedicine laboratory and diagnostic complexes of various medical appointment with all equipment, communication equipment, satellite communication systems, guarantee maintenance of system, preparation of medical and technical personnel for system functioning is the Russian know-how, certified and manufactured in Russia.
At the request of the customer, the system offered by us can be connected with the existing telemedicine systems in the country. The system can begin to operate immediately after the installation of equipment in the country and completion of training. The system is delivered on the principle of "turned on and work" without any complications.
What will be the main direction in terms of implementation of this medical technology projects in Africa? And what are your expectations from African governments?
The main direction of our project for Africa is the gradual creation of compatible national telemedicine systems that can interact with each other and in the long term to create a pan-African telemedicine system. The telemedicine system becomes economically and socially effective when it is a queueing system. This is exactly how the proposed system is designed.
Health systems in almost all countries of Africa basically are state-owned. Therefore, the establishment of compatible national telemedicine systems is possible only in close cooperation with the regional Ministries of health, so that the project can be adapted to the conditions of a particular country and at the same time maintain the universality of national telemedicine systems, so that they can interact with each other. We know the serious efforts that African Governments are making to promote health, and we hope that our cooperation in implementing telemedicine systems will yield significant, qualitatively better results.