World community has 'collective responsibility' to stop human trafficking
Briefing the Security Council Tuesday, top UN officials underscored the international community's collective responsibility to stop criminals and terrorists from preying on vulnerable populations and migrants.
"Their brutality knows no bounds: sexual exploitation, forced labour, the removal of bodily organs and slavery are the tools of their trade," said Secretary-General António Guterres, Tuesday, alongside Yuri Federov, the head of the UN Office on Drugs and Crime, connected via video conference.
"We must act urgently to protect the human rights and dignity of migrant populations, [bring] the perpetrators to justice, [and] increase humanitarian aid," he added.
Noting, in particular, the horrific images of African migrants being sold as "goods" in Libya, Mr. Guterres also stressed the need to help Libyan authorities strengthen their own capacity to protect and provide for vulnerable men, women and children.
At the same time, he highlighted the urgent need to create more opportunities for regular migration, to restore the integrity of the refugee protection regime, and to increase the number of refugees resettled in developed countries.
"We must also do more to support the victims and survivors of trafficking," Mr. Guterres said, underlining that they should be treated as victims of crime and not detained, prosecuted or punished for unlawful activities they were compelled to engage in, in order to survive.
Also in his briefing, the UN chief recalled the steps taken by the Security Council – the body within the UN system tasked with maintaining international peace and security – including through resolutions to combat financial flow to traffickers.
He also stated that along with the Political Declaration on the implementation of the Global Plan of Action, adopted by the General Assembly this September, the global community has built a framework for action rooted in international law.
"Cooperation, mutual legal assistance and information-sharing are the mainstays of our activities," he added, calling for intensification of efforts by Member States as well as the UN system and use all tools at their disposal to combat human trafficking.
Together with action on these fronts, he cited the need to address poverty and exclusion in line with the 2030 Agenda for Sustainable Development.
"The international community's commitment is being tested," said Mr. Guterres, calling for a display of "determination to end human trafficking, help its many victims and hold those responsible accountable for their crimes."
Also at today's meeting, Yuri Fedotov, the Executive Director of the UN Office on Drugs and Crime urged the international community for a global partnership against human trafficking.
"Collective horror at [the situation in Libya] serves an important purpose: it can quicken the pace of our actions," he said.
Mr. Fedetov also stressed that UNODC is "fully prepared" to help Libyan authorities strengthen their ability to prosecute the criminals behind such appalling crimes as well as to support them investigate the finances flowing from such activities.
Other speakers at the open debate included Maria Grazia Giammarinaro, UN Special Rapporteur on trafficking in persons, especially women and children, and Smail Chergui, Commissioner for Peace and Security of the African Union.
The Security Council open debate on preventing trafficking in persons in conflict situations was convened by Italy, the Council President for the month of November.
The debate also saw the unanimous adoption of a resolution by the 15-member Council in which it called on all Member States "to reinforce their political commitment to and improve their implementation of applicable legal obligations to criminalize, prevent, and otherwise combat trafficking in persons."
The text also urged for strengthening efforts to detect and disrupt such activities, including through robust victim identification mechanisms and providing access to protection and assistance for identified victims.
It also called for combatting crimes that might be connected with trafficking in persons in areas affected by armed conflict, such as money-laundering, corruption, the smuggling of migrants and other forms of organized crime.
Covid-19 Might not be the End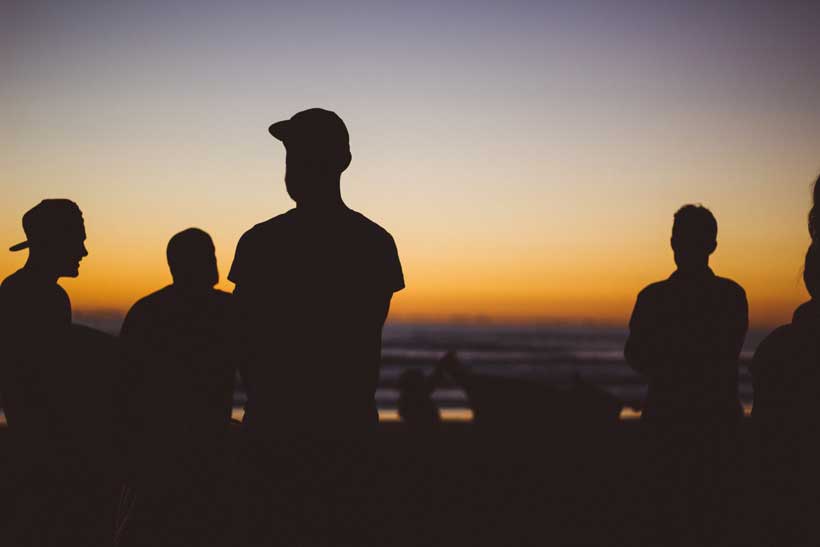 The world seems to be oblivious when it comes to the non-traditional security paradigms hence certain natural cycles repeat overtime. So is the case with pathogens or viruses and epidemics or pandemics. Countermeasures are taken for known threats whereas the unknown threats are studied and then often brought to the global consciousness. Although, viruses are known and being studied but not often brought to global consciousness due to the overshadowing global political and corporate structure. The world is having a Curve of History where an infectious disease will alter the course of future global political dynamics.
As the world is seeking an end to this Covid-19 pandemic, another reality is obscured from us that is that even it ends it might not be. In this interconnected and extra globalized world where human mobility is irrepressible, it gives a very apt environment to any viral infection to transform itself from just a disease to an epidemic and then to a pandemic. In this regard, humans have themselves become a potential weapon and that too in biological in nature. Despite being caused due to human activity, they undergo a hibernation period after some time or mutate into mild form but after causing a catastrophe.
In 1980, the year when WHO celebrated that it has successfully uprooted the world's biggest killer of human history, i.e., smallpox which devoured over 500million people only in the 20thcentury. It was the only disease the world had overcome. People started to contemplate that science would overcome epidemics and pandemics. But then the situation got worse as SARS, MERS, EBOLA, SWINE, ZIKA were on the waiting list. It might have been a different scenario if rather focusing that science will do all the work there would have been an understanding regarding why and how pandemics resurface time and time again.
Today, as we are stampeding in the 21st century, the world has become more globalized. Due to overpopulation and mobility, human bodies easily became incubators for diseases. Since most of the viruses live in living organisms, it is difficult to overcome these diseases.
With unprecedented growth in population, it became a need to boost up production lines of food to keep the global cogs rolling. Moreover, another factor which added fuel to fire was human crossing the natural limits. In order to accommodate, the encroachment of jungles began disturbing the wildlife cycles. When jungles started getting bulldozed these animals started to invade human territory as we did theirs, bringing in the viruses as well. This urbanization played to be lucrative ground for the spread, from wild to poultry than to humans. One such thing was swine flu in 2009 which was caused by H1-N1, a Sub-type of influenza-A virus. It caused around 575,000 deaths in its first year of circulation.
Another aspect to be mentioned is our insatiable lust for more which has caused a serious threat to us in form of climate change. As the temperature of the Earth is rising constantly due to human activity the ice caps are melting rapidly too. In August of 2016, a boy died in Serbia and the cause was anthrax. The disease which humans have thought to have gone into a hibernation cycle. Not only this more than 2300 reindeer died due to this outbreak. The prime cause of that outbreak was the melting of permafrost and a dead infected carcass got exposed. A noteworthy point is that on poles the dead do not decompose rather preserve under layers of ice.
WHO has estimated that a global temperature increase of 2-3 oC will increase the number of people who are at risk of malaria by around 3-5% or several hundred million. In 2018, malaria alone killed around 405,000 people. Another epidemic that was caused by misquotes was the Zika outbreak in Latin America, primarily Brazil. What did it cost? A generation effected by microcephalia and other disorders.
It has been estimated that in the last three decades, 30 new diseases have emerged which have the potential to become pandemics. Now it the questions isn't IF a disease shape-shifts into a pandemic? But WHEN a disease would become pandemic? While the globe is in a fray with Covid-19 some diseases have undergone to be endemic like AIDs which has infected around 37 million people over the globe while humans seems to be in despair.
It is high time for us to have a wakeup call. Being at the pinnacle of civilization, it is indeed a rudiment for a glimmering future to work on solutions. The consequence of such outbreaks is not just death but social and global collapse. It is time that the world focus on preparedness rather post-outbreak measure. It is time that we shift our focus from traditional to nontraditional threats, from nukes to biosciences. It is high time to spend much of our defense budget on nontraditional security threats or we would not even survive to see the traditional ones.
Coronavirus the Catalyst of Shaping the Global Integrated Space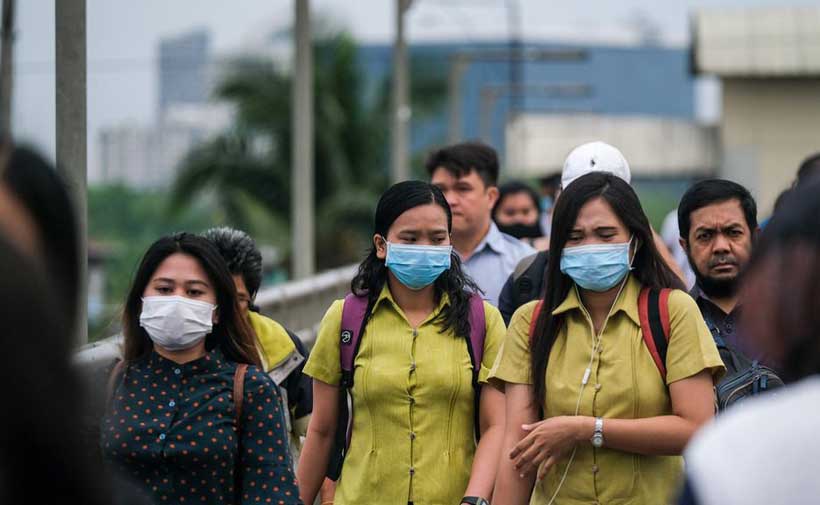 When we look at Earth planet, we see many geographical spaces that have been divided into different puzzles in different forms and formats, and boundaries within national boundaries, ethnic boundaries, ideological boundaries, developed and undeveloped boundaries and thousands of other types of boundaries have divided it. In other words, our integrated world has become a fragmented world through numerous natural and synthetic boundaries, and actors in every geographic space have made extensive efforts to prevent competitive strategies and sometimes with preventing collaborative and interactive strategies with other spaces will provide the ground for moving to geographic space. In this range, national spaces are of greater importance and priority. In these spaces, every government is making every effort to regulate the space for its citizens, which is a space-based organization that has the following characteristics: security (at different levels; biological and human sustainability). Over the past centuries, this strategy has been at the core of countries and has been prioritized by organizing their own geographical areas, and each government has made every effort to improve its geographic space and productivity.
After the Second World War, with the formation of the United Nations and with the advent of globalization, the ground for increased intergovernmental cohesion was developed and countries became economically and partially politically interdependent and interconnected. As this connection increased, the scope for increasing the linkage between geographic spaces expanded globally, and in addition to the strategy of organizing the interior, countries also partially developed the strategy of organizing the global space. In addition, human rights, environmental issues, and climate change (global warming) added the linkage between countries and geographical spaces, and strategies for organizing a more prominent global space were followed by actors. Despite the increasing interconnectedness of geographic spaces around the world, governments have sometimes been concerned to some extent with the reduction of their geographic space in favor of the organization of global space, skeptical and shifting priorities, and in some cases, such as the exit of Trump from the Paris treaty we see that national strategies (reorganizing the country space) have again become a top priority for countries and little attention has been paid to global reorganization strategies. Because the actors of national spaces express for themselves the mentality that our geographical spaces with tight boundaries can guide us towards a secure, developed, meaningful space, and the actions and issues of other and global communication spaces, not to us.
In the meantime, the advent of coronavirus has made a difference in the global space, and as a catalyst it has simply re-emphasized global unity in all aspects. Coronavirus, in contrast to previous ones, such as globalization, which was more economic in nature, climate change that was gradual and subtle, and others had prominent features such as security in terms of security of life, economic, social, and so on, has rapid and wide diffusion speed, ability to cross international borders and more. Coronavirus has simply shown that national geographic spaces are interconnected and interact with one another, simply influencing one another. Accordingly, the only strategy in preventing it is no longer responding to the arrangement of national geographic space for governments, and cannot be helpful. In order to regulate the space of their countries, governments must be able to explain national strategies along with strategies to organize the global space.
All in all, the universe has become a cohesive whole, shaking the whole space and shaking it with the slightest impact on a local space. The more these strategies in national spaces can accommodate and maintain in global space as a whole, certainly challenges and issues such as coronavirus can less shake the world. It should be kept in mind, however, that this is not inconsistent with what I have termed Coronavirus and the resurgence of frontiers, since it is a globalization issue.
COVID-19: Toward New Forms of Social Organisation
The rapid spread of the COVID-19 virus has led to noticeable shifts in the social governance of the communities affected by the epidemic. The virus may well become a trigger for the introduction of new technology in management and politics, as well as their further improvement. Many of these technological innovations have already been known for a long time, and, to one degree or another, have been put into practice. However, inertia is characteristic of human nature. History knows many cases where well-known inventions were unable to achieve widespread adoption until a particular crisis necessitated their implementation. In addition, an emergency situation allows for the pursuit of unpopular measures that had previously been thought to contradict the law or morality. Force majeure circumstances justify tough steps and new means of governance, which otherwise may have led to public opposition and protests. Like any epidemic, COVID-19 is a temporary phenomenon. But the arrival of an emergency, however fleeting, can provoke changes that will remain with us for a long time.
The first and most obvious is the widespread use of distance learning and working. Modern information technology has facilitated remote work for a long time. There are advanced platforms for online courses, databases, a wide selection of software for the remote interaction of large groups of co-workers and the management of the projects they attend to. Of course, in a number of industries and specialities, it is impossible to make do without personal communication or people being physically present at the workplace. However, where remote work had been possible, modern society was nevertheless held back by an envious conservatism.
This pervasive inertia was also dictated by perceptions of status. For example, the status of a company without an office, in the eyes of customers or partners, may well compare poorly with the usual "office" setup featuring an on-site staff. In the perception of managers, the very notion of the availability of jobs and visual control is a familiar attribute of status and influence. It's also more common for employees to "go to work" and identify the home as personal space rather than as a work space. Prior to 2020, there were many business pioneers who had nevertheless mastered new forms of work. Online services are firmly established in the commercial sector and are even provided by clumsy government agencies. However, prior to the current crisis, a radical change had not occurred. This change is very real today. And COVID-19 provides an excellent pretext.
Within several weeks, and possibly for a period lasting months, many organisations in Russia and abroad will have to switch to remote work. The economy is already suffering enormous losses.
Remote forms of work represent a suitable means to preserve the activities of many enterprises and structures, where the specificity of their work allows. The longer the quarantine and the need for isolation, the more habitual (but still not widely accepted) methods of organisation will become a habit. The worse the impact of the crisis on the economy, the more incentives business will have to cut costs. Costs for expensive offices and work infrastructure are a primary concern. Why pay extra if other ways of organising labour are possible? The epidemic will simply force the mass testing and implementation of such forms, zeroing out or changing the status representations of the past. In the near future, companies that do not move to a new organisation, where it is physically possible, may become a black sheep.
It's also possible that employees may demand changes. They stand to gain more time – many modern cities force their working population to spend several hours a day just commuting to work. But here a chain reaction will take place in other areas of human life. Changes will alter the very ratio between personal and work spaces. Modern man will have to face ultramodern and pre-modern structures simultaneously. The ultramodern structure comes with the new technology. However, it is accompanied by a pre-modern context – workers will need to return to the traditional form of separation between home and work. The modern city, with its limited living space, is simply unsuitable for such a symbiosis. The capitalist logic of cutting costs and introducing new technologies is likely to lead to tremendous frustration and psychological discomfort. The institution of the family will have to be changed. People will be forced to re-learn how to spend time with each other; not just during weekends, but all their free and non-free time in general. A significant increase in the number of divorces in China against the backdrop of the COVID-19 epidemic is an alarming symptom. However, new realities can lead over time to the creation of a more comfortable urban and domestic environment. Why huddle in a cramped and noisy city if you can work with the same success in a country house or a more comfortable space? They may revisit the question of national borders and migration. Access to brains and competencies abroad will be much easier. The brain drain will also happen quickly.
If changes proceed from such a scenario, they will have serious consequences for the functioning of the system of government and state institutions. Modern technology provides great opportunities for social control. Until now, private and public life have been quite rigidly separated by morality and law. Technically, the state could have long ago entered into the personal space of many citizens. Businesses have moved a little further in this direction, with their targeted advertising and other activity based on the data mining of social networks. Now this intrusiveness may become the norm. "Control over the body" or an all-pervasive micropower, about which Michel Foucault once wrote, threatens to take on new gravitas. The state of "alarming supervision" – a feeling of constant surveillance (which could be carried out sporadically and for completely pragmatic reasons) becomes a real possibility in such a society.
In turn, the organization of the nature of power will also generate new forms of politics, including methods of self-organization, proliferation of ideas, protest or other behavior. The combination of such changes with transformations of the urban environment and lifestyle can produce bizarre and non-linear results that are far beyond the imagination of science fiction writers.
First published in the Valdai Discussion Club.