UN agency Goodwill Ambassador Kristin Davis urges action for Rohingya refugee children
Marking World Children's Day, actress Kristin Davis on Monday called for global attention and funding to provide more life-saving aid for Rohingya refugee children in Bangladesh, as part of her advocacy work for the United Nations refugee agency.
"For me, the most shocking part of the Rohingya refugee crisis is the number of children who have had to flee their homes," Ms. Davis, Goodwill Ambassador for the Office of the UN High Commissioner for Refugees (UNHCR), said at the end of her visit to Kutupalong Refugee camp in Bangladesh.
"Over half of the refugees in the camp are children. Some of them have lost one or both parents and they are on their own," she added.
She said that they need everything, including the very basics of shelter, water and food.
"I can't imagine going through what these children and their families have gone through, much less having the strength, resilience and extraordinary bravery these children possess," she said.
According to UNHCR, the Rohingya are a stateless minority in Myanmar. Since violence erupted on 25 August 2017 in Myanmar's northern Rakhine state, more than 600,000 people have fled to Bangladesh. Children make up 54 per cent of the total population.
A recent survey of more than 170,000 families, or 740,000 individuals found that 5,677, or 3.3 per cent, of the households are headed by children; more than 4,800 households, or 2.8 per cent, include separated and unaccompanied children; and as many as 14 per cent of families are composed of single mothers holding their families together with little support in harsh camp conditions.
"This is currently the fastest growing refugee crisis in the world and seeing the impact of this emergency on children is devastating," Ms. Davis continued.
UNHCR requires $83.7 million to respond to humanitarian needs in Bangladesh until the end of February 2018 in order to meet the acute needs of children, women and men fleeing conflict. UNHCR's response is currently less than half funded.
"The fact is that more funding, more donations, will save lives. Governments, the public, private sector, businesses, we all need to do what we can to help and donate now to support the Rohingya refugees," Mr. Davis added.
African financial centres step up efforts on green and sustainable finance
When we talk about climate change and sustainable development, the continent that is often highlighted as facing the greatest socio-economic challenges is Africa.
It is in many African nations that the impacts of climate change are hitting the hardest and that communities need the most support to ensure food security, decent housing, access to clean energy and so much more, including jobs for the ballooning youth unemployment which is seeing more than 12 million youth enter the labour market each and every year.
The will and the knowledge exist to turn things around. A survey for Africa Climate Week in March showed that most African nations were already starting to implement their mitigation and adaptation commitments under the Paris Agreement.
But over half of the countries have struggled to mobilize climate finance, less than one quarter have a financing strategy, and only one third have appropriate financial instruments.
There is some movement. The World Bank Group has promised US$22.5 billion over 2021-2025 in climate support in Africa, while nations are increasingly able to secure money from the Green Climate Fund.
Private finance is desperately needed, however, which is why the UN Environment Programme (UNEP)-convened International Network of Financial Centres for Sustainability (FC4S) is launching a new work programme for the continent.
Financial Centres for Sustainability, a global network of 30 financial centres, will work with its five Africa member centres—Abidjan, Cairo, Casablanca, Lagos and Nairobi—to encourage strategic action, collaborate with peers across the continent, and facilitate engagement with major international hubs.
"There is an appetite for investing in Africa, in recognition of the fact that of all the investment bets you can make, this is the one that is sure to come up trumps," said Patrick Njoroge, Governor of the Central Bank of Kenya, at the launch of the new work programme at the Financial Centres for Sustainability's annual meeting in Geneva. "There is also an appetite to use the members' investment muscle to do good and help defend the planet against the ravages of climate change and environmental degradation."
There is, despite many old-fashioned notions about Africa, plenty of private money in the continent. Nairobi, for example, is a thriving regional hub for banks, businesses and entrepreneurs with money to invest.
But there are many barriers to boosting sustainable finance in African countries, including a lack of clear policies and regulatory frameworks on climate change, a lack of awareness on the sources of climate finance and limited engagement from the private sector.
These barriers, and the different levels of development on the sustainable finance agenda in African financial centres, requires a coordinated strategic effort to help mainstream sustainable finance as a foundational element of financial centre development strategies.
The programme will help the centres assess the green finance landscape in their countries and set strategies for sustainable finance development. It will provide technical assistance on specific green and sustainable finance projects, including support on the development of a green bond market in Abidjan, activating the green bond market in Egypt, and a proposal to advance "green tagging" of bank loans in Lagos.
"Financial centres generate a powerful clustering effect by concentrating banking, capital markets, investing, insurance, professional services with policy and regulation," said Mohammed Omran, Executive Chairman, Financial Regulatory Authority of Egypt. "Financial centres in Africa are no different. We have a real opportunity to turn African centres into global green hubs and provide the finance the continent needs for a brighter future."
Financial Centres for Sustainability will also increase policy dialogue and engagement, and collaboration between African centres and the rest of the international network.
Specific actions will include setting clear definitions for green or sustainable finance, integrating sustainability priorities relevant for a given national context into the design and execution of strategies, and identifying options to create strong enabling environments to attract international investment into green and sustainable investment options in local markets.
The message is that with the over 3.5 trillion of financing gap for both the nationally determined contributions and the Sustainable Development Goals implementation, social-driven financing will not be optimal. Africa as a region urgently needs to move from this socially inclined financing to investment financing where returns are environmental, social, economic and financial. This should build on already ongoing initiatives like the innovative financing mechanisms across the continent like the risk-sharing facilities coming up across the continent.
Achieving Broadband Access for All in Africa Comes With a $100 Billion Price Tag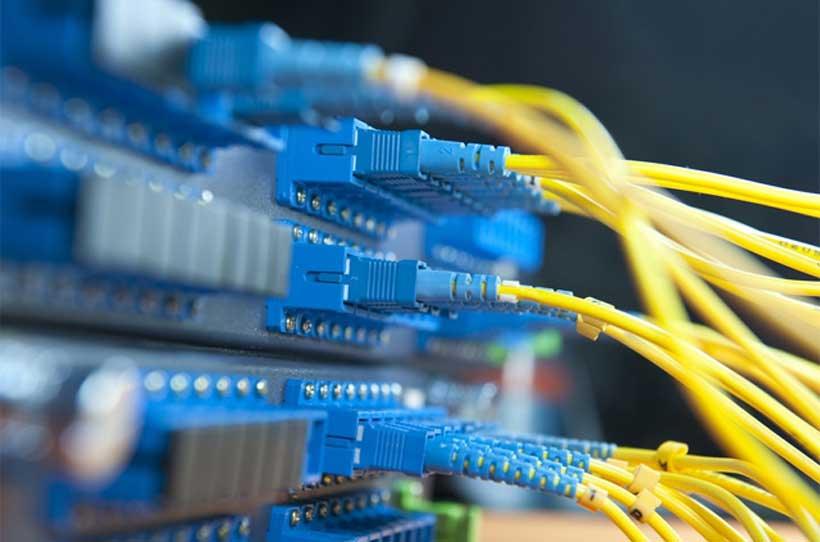 Across Africa, where less than a third of the population has access to broadband connectivity, achieving universal, affordable, and good quality internet access by 2030 will require an investment of US $100 billion. This is according to a report launched at the Annual Meetings of the World Bank Group, which calls for urgent action to close the internet access gap while providing a roadmap to reach this ambitious goal.
The report from The Broadband for All Working Group gives practical insights and suggestions of what is needed to attain this objective, including an action plan for universal broadband connectivity in Africa. To achieve universal broadband access, African countries will need to bring about 1.1 billion more people online. This will require exceptional and coordinated efforts from governments, the private sector, development partners, and civil society, the report says, but the investment is worth it.
"The digital agenda is first and foremost a growth and jobs agenda," says Makhtar Diop, the World Bank's Vice President for Infrastructure. "The working-age population in Africa is expected to increase by some 450 million people between 2015 and 2035. If current trends continue, less than one quarter will find stable jobs. Broadening internet access means creating millions of job opportunities."
While the number of broadband connections in Africa crossed the 400 million mark in 2018 (nearly twenty times 2010 levels), the regional average broadband penetration —including 3G and 4G connections— is only 25% in 2018. Mobile broadband coverage in Africa is still at 70% of the population. Even in North Africa, there is ample room for growth with 4G networks covering only about 60% of the population. Additional challenges, such as the lack of access to reliable and affordable electricity, make accelerating Africa's digital transformation journey even more difficult.
According to the report, nearly 80% of all required investments are directly related to the need to roll out and maintain broadband networks. However, connecting the unconnected is about more than just infrastructure: about 20% of required investments consists in building the user skills and local content foundations, and another 2-4% should be allocated to setting up the appropriate regulatory framework, the report notes. While the private sector has driven most successful broadband initiatives, public agencies play a crucial role by implementing effective sector regulation, addressing potential market failures, and creating the conditions for an open, competitive broadband sector.
"In large parts of Africa, we are witnessing a lack of progress in extending access and network coverage. Affordability is also declining in many nations. Promoting greater digital inclusion is going to require more effective and innovative collaboration," said Doreen Bogdan-Martin, Executive Director of the Broadband Commission for Sustainable Development and Director of ITU's Telecommunication Development Bureau. "We need to leverage our strengths and expertise. Governments can help with policies enabling new technologies, new business models and investment. The right policies will, in turn, provide the private sector with the incentives to build out infrastructure and explore new technologies and applications that will drive demand."
Connecting the 100 million people in rural and remote areas that live out of reach of traditional cellular mobile networks will require strong private sector involvement, innovative business models, and alternative technologies, such as satellite and Wi-Fi based technical solutions, the report notes.
"Let us be clear: no single actor will be able to meet Africa's 2030 target and carry the burden of a $100 billion investment funding requirement alone. All stakeholders must work together to make sure that every African has affordable and reliable access to the internet", says Hafez Ghanem, the World Bank's Vice President for the Africa Region. This includes: the African Union and regional economic communities; African governments and respective public investment agencies; sector regulators; multilateral development banks and regional development banks; the United Nations and other development agencies; the private sector; and civil society groups and nongovernmental organizations.
* The Working Group on Broadband for All: A Digital Moonshot Infrastructure for Africa, led by the World Bank, was established in 2018 under the Broadband Commission for Sustainable Development with the primary objective of identifying investment requirements and policy roadmaps to increase connectivity and to reach full coverage in Africa. This report draws upon the expertise of Broadband Commissioners and experts from around the world.
About the Broadband Commission for Sustainable Development: ITU and UNESCO set up the Broadband Commission for Digital Development in 2010 with the aim of boosting the importance of broadband on the international policy agenda and expanding broadband access in every country as key to accelerating progress towards national and international development targets. Following adoption of the UN's Sustainable Development Goals (SDGs) in September 2015, the Commission was re-launched as the Broadband Commission for Sustainable Development to showcase and document the power of ICT and broadband-based technologies for sustainable development. Its members include top CEO and industry leaders, senior policy-makers and government representatives, international agencies, academia and organizations concerned with development.
Landmark labour reforms signal end of kafala system in Qatar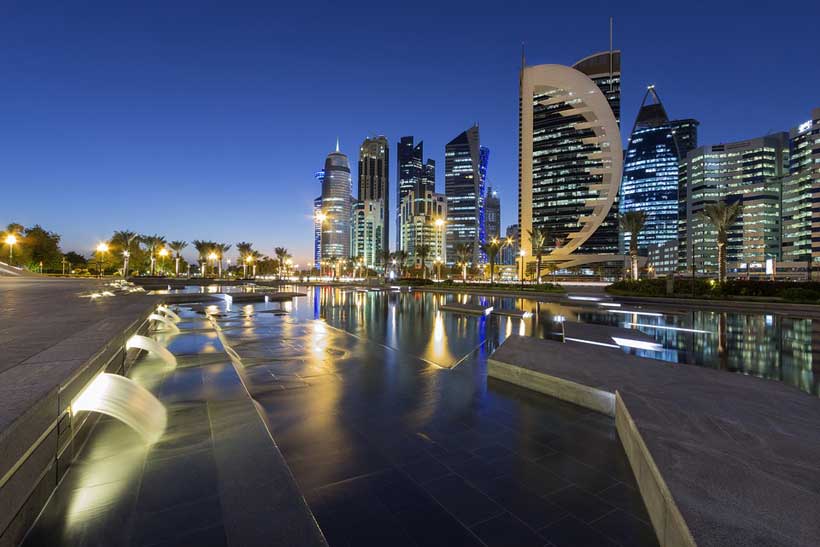 Qatar has announced sweeping reforms to its labour market, with a view to ending the kafala system and marking a momentous step forward in upholding the rights of migrant workers.

On 16 October 2019, the Council of Ministers of the State of Qatar unanimously endorsed new legislation allowing workers to change employers freely. Workers in Qatar had previously required a no-objection certificate (NOC) from their employer in order to do so. A Ministerial Decree by the Minister of Interior was also signed, removing exit permit requirements for all workers, except military personnel. Together, these steps mark the end of kafala in the country.

In addition, the Council of Ministers endorsed a new law to establish a non-discriminatory minimum wage, the first in the Middle-East.

"The ILO welcomes these reforms and recognizes the commitment of the State of Qatar to transforming its labour market. These steps will greatly support the rights of migrant workers, while contributing to a more efficient and productive economy. I am pleased that the ongoing ILO technical cooperation programme in Qatar is tangibly contributing to the government's effort to advance social justice and promote decent work in the country," said Guy Ryder, the ILO Director-General.

The elimination of the NOC requirement will allow workers to freely change employers following an initial probationary period. Should they wish to change employers during this period, the new employer would need to reimburse recruitment costs to the original employer.
The decision on exit permits means that domestic workers; workers in government and public institutions; workers employed at sea and in agriculture; as well as casual workers are free to leave the country either temporarily or permanently without having to obtain the permission of their employers. This covers all workers not covered by Law No. 13 of 2018, which removed the requirement to obtain exit permits for most workers covered by the Labour Law.

Meanwhile, the establishment of a non-discriminatory minimum wage that applies to all nationalities and all sectors will guarantee a minimum level of protection for all workers. The minimum-wage level will be set later in the year, based on a joint study already completed by the ILO and the Ministry of Administrative Development, Labour and Social Affairs (ADLSA).

"Qatar is changing. The new tranche of laws will bring an end to kafala and put in place a modern industrial relations system. We recognize that a new evidence-based minimum wage rate will ensure dignity for migrant workers. We urge the government to announce this as quickly as possible. The partnership between the Qatar Government and the ILO, supported by the ITUC, is working to change lives," said Sharan Burrow, General Secretary of the International Trade Union Confederation.

Roberto Suarez-Santos, Secretary-General of the International Organisation of Employers, said: "We congratulate the Government of Qatar on the major steps they have taken to adapt their labour market standards. IOE is proud to have supported the government's efforts over the past several years. I would like to express our appreciation to those leading this process for making decent work and sustainable economies a centrepiece of development in Qatar."

The respective draft laws will now be referred to the Advisory (Shura) Council, and subsequently for the approval and signature of the Emir HH Sheikh Tamim bin Hamad Al Thani. The legislation is expected to come into force by January 2020.

These reforms are part of the ILO-ADLSA cooperation agreement signed in 2017, which resulted in the opening of an ILO Project Office in Doha in April 2018 .