Saudi Prince Mohammed's Achilles Heel: Misreading tea leaves in Washington
Emboldened by perceived White House support, Saudi Crown Prince Mohammed bin Salman appears to have stepped up his risky, so far faltering effort to counter Iranian influence in the Middle East.
The kingdom, despite Prime Minister Saad Hariri complicating Saudi efforts to curb the political and military power of Hezbollah, the country's Shiite militia, by putting on hold his decision to resign, is signalling that it is looking beyond Lebanon to fulfil Prince Mohammed's vow in May that the fight between the two rivals would be fought "inside Iran, not in Saudi Arabia
Speaking earlier this month, Saudi Foreign Minister Adel al-Jubeir warned that "any way you look at it, they (the Iranians) are the ones who are acting in an aggressive manner. We are reacting to that aggression and saying, 'Enough is enough. We're not going to let you do this anymore.'"
Militant Iranian Arab nationalist exiles this week started broadcasting promos for an allegedly Saudi-funded satellite television station that would target Iran's oil-rich province of Khuzestan. It was the latest indication that Saudi Arabia was mulling an effort to undermine the government in Tehran by capitalizing on grievances among Iran's ethnic minorities. Ahmad Mola Nissi, a 52-year old exile associated with the television, was mysteriously shot dead in The Hague earlier this month.
Pakistani militants in the province of Balochistan have reported a massive flow of Saudi funds in the last year to Sunni Muslim ultra-conservative groups while a Saudi thinktank believed to be supported by Prince Mohammed published a blueprint for support of the Baloch and called for "immediate counter measures" against Iran.
Prince Mohammed's track record in confronting Iran more aggressively is at best mixed. The kingdom's 2.5-year old intervention in Yemen has driven Iran and the Houthis closer together and raised the spectre of the rebels organizing themselves on Saudi Arabia's border with Hezbollah as their model.
Saudi backing of Syrian rebels failed to turn the tables on President Bashar al-Assad, a key Iranian ally, while the kingdom reversed its 13-year boycott of Iraq in a bid to counter Iranian influence through engagement with Baghdad.
In Lebanon, the odds are against Hezbollah bowing to pressure that it disarms and halt its military involvement beyond the country's borders even if the group appeared to want to avert a crisis by announcing that it was withdrawing forces from Syria and Iraq. Hezbollah also denied that it was supplying weapons to the Houthis, including a ballistic missile fired at the airport of the Saudi capital Riyadh earlier this month.
"So far, the Iranians have effectively won in Lebanon, are winning in Syria and Iraq, and are bleeding the Saudis in Yemen… There is precious little evidence to suggest that the Saudis have learned from their earlier failures and are now able to roll back Iranian influence in the Middle East," said researcher and Jerusalem Post columnist Jonathan Spyer.
If Prince Salman's apparent strategy and track records risks escalating regional tensions and raising questions about Saudi Arabia's ability to successfully confront Iran, it also may be based on a misreading of the dynamics of US policymaking.
Prince Salman appears to believe that he can ignore signals from the State Department, Pentagon and members of Congress, who have been counselling greater caution, as long as he is backed by US President Donald J. Trump and Jared Kushner, a senior advisor and the president's son-in-law. The Saudi crown prince appears to be reinforced in this belief by his United Arab Emirates counterpart, Crown Prince Mohammed bin Zayed, with whom he coordinates closely.
The evolution of the US approach to the six-month old UAE-Saudi-led boycott of Qatar suggests a complexity of policy making in Washington that both princes have so far failed to take into account or effectively address.
Al-Monitor Washington correspondent Laura Rozen reported that UAE ambassador Youssef al-Otaiba in June called then-US Assistant Secretary of State for Near Eastern Affairs Stuart Jones in the middle of the night to give him advance notice of the boycott. "What are you guys doing? This is crazy," Mr. Jones told the ambassador. To which Mr. Otaiba responded: "'Have you spoken to the White House?'"
Despite Mr. Trump's expressed support for the Saudi UAE position involving a refusal to negotiate or lift the boycott unless Qatar accepts demands that would compromise its ability to chart its own course, US policy administered by Secretary of State Rex Tillerson and Secretary of Defense James Mattis' has pushed for a negotiated resolution – a position far closer to that of Qatar.
Speaking at conference in the UAE, Republican lobbyist Ed Rogers urged Gulf countries to broaden their outreach in Washington from one narrowly focused on Mr. Trump's White House to other branches of government as well Democrats in Congress. "I made the point that lobbying efforts and Washington should not ignore the Democrats in Congress and that they may be coming back in one house or another in 2018," Mr. Rogers told Al-Monitor.
The US House of Representatives last week, in an indication of the risk of relying exclusively on the White House, set the stage for a debate of US military support for Saudi Arabia's ill-fated Yemen by overwhelmingly adopting a non-binding resolution that recognized that the aid was being provided without Congressional authorization. The resolution noted that Congress had exclusively authorized operations against jihadist militants in Yemen, not against domestic rebel groups like the Houthis.
The Saudi and UAE reading of the lay of the land in the US capital and singular reliance on the White House is somewhat surprising given that both Mr. Al-Otaiba and Mr. Al-Jubeir, the Saudi foreign minister, have a track record as savvy Washington operators, and the fact that a host of public relations and lobby firms are paid hefty fees to advise the kingdom.
Widely viewed as one of the most well-connected and influential foreign diplomats in Washington, Mr. Al Otaiba has been ambassador to the United States for almost a decade. Educated in the US, Mr. Al-Jubeir served in the kingdom's Washington embassy, and years later became ambassador to the US before being appointed foreign minister.
The Saudi and UAE focus on the White House is rooted in Prince Salman's efforts, dating back to his initial rise in early 2015, two years before Mr. Trump came to office, to counter President Barak Obama's policy of reducing US engagement in the Middle East.
"The United States must realise that they are the number one in the world and they have to act like it," Prince Mohammed told The Economist in early 2016. He suggested that the sooner the US re-engages the better. Reengagement meant to the Saudi leader, aggressive US support for the kingdom's efforts to shape the Middle East and North Africa in its image.
Mr. Trump's policy priorities in the region, including confronting Iran, fighting extremism, and solving the Israeli-Palestinian conflict in a bid to open the door to overt Israeli-Saudi cooperation, stroked with those of the crown prince. Those goals are shared in Washington beyond the White House, but many in the administration and Congress worry that Prince Mohammed's way of achieving them may either backfire or be counterproductive.
In a sign of concern, the State Department this week cautioned Americans travelling to Saudi Arabia. In a statement, it warned "US citizens to carefully consider the risks of travel to Saudi Arabia due to continuing threats from terrorist groups and the threat of ballistic missile attacks on civilian targets by rebel forces in Yemen."
Salman Al-Ansari, the head of the Washington-based Saudi American Public Relation Affairs Committee (SAPRAC), advised Saudi Arabia, days after Mr. Trump was inaugurated, to reach out to different segments of American society in what he described as the kingdom's real battle.
"One of Saudi Arabia's glaring weak points is public diplomacy, especially with regards to communicating its economic and national security concerns to the American public. The Kingdom's media efforts remain woefully behind where it needs to be… In an age where information is disseminated so rapidly, the Kingdom has no excuse but to reach out to the American people," Mr. Al-Ansari said.
Will Oman Succeed In What The UN And US Envoys Failed In Yemen?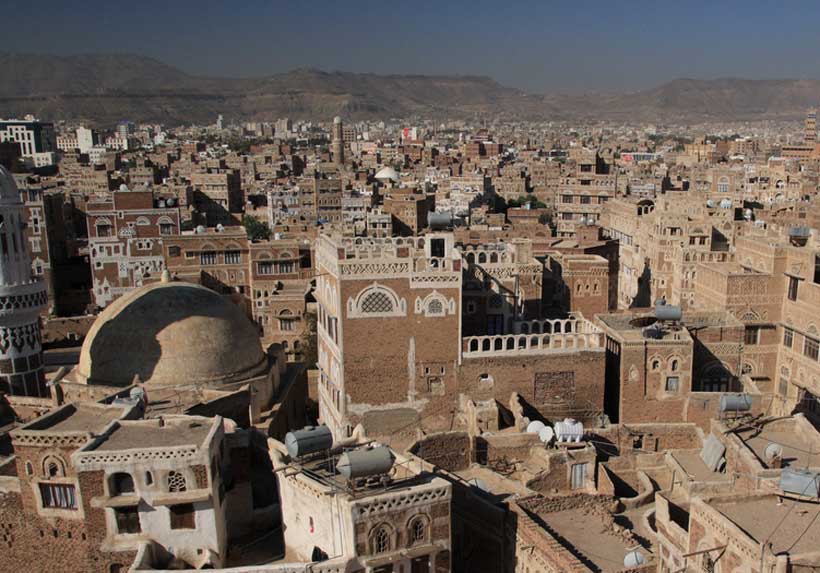 Since taking office on January 20, US President Joe Biden has made a priority for Yemen and appointed Tim Linderking as the US special envoy to Yemen to seek an end of the war that has been going on for more than six years, which made Yemen live "the worst humanitarian crisis in the world", as described by the United Nations.
Nearly four months after his appointment as a special envoy to Yemen, and after several visits to the region, and several meetings through Omani coordination with representatives of the Houthi movement in Muscat, Linderking returned to the United States empty-handed, announcing that the Houthis are responsible for the failure of the ceasefire to take hold in Yemen. The US State Department said "While there are numerous problematic actors inside of Yemen, the Houthis bear major responsibility for refusing to engage meaningfully on a ceasefire and to take steps to resolve a nearly seven-year conflict that has brought unimaginable suffering to the Yemeni people".
Two days only after the US State Department statement, which blamed the Houthis for the failure of the peace process in Yemen, an Omani delegation from the Royal Office arrives in Sana'a. What are the goals behind their visit to Sana'a, and will the Omani efforts be crowned with success?
Houthi spokesman Muhammad Abdul Salam said that "the visit of a delegation from the Omani Royal Office to Sanaa is to discuss the situation in Yemen, arrange the humanitarian situation, and advancing the peace process". However, observers considered that the delegation carried an American message to the Houthi leader as a last attempt to pressure the Houthis to accept a ceasefire, and to continue the peace efforts being made to end the war and achieve peace, especially after the failure of all intensive efforts in the past days by the United Nations and the United States of America to reach a ceasefire as a minimum requirement for peace.
Oman was the only country in the Gulf Cooperation Council that decided not to participate in what was called "Operation Decisive Storm", led by Saudi Arabia following its consistent policy of non-interference. Due to its positive role since the beginning of the crisis and its standing at the same distance from all the conflicting local and regional parties in Yemen, it has become the only qualified and trusted party by all the conflicting parties, who view it as a neutral side that has no interest in further fighting and fragmentation.
On the local level, Oman enjoys the respect and trust of the Houthis, who have embraced them and their negotiators for years and provided them with a political platform and a point of contact with the international parties concerned with solving the Yemeni problem, as well as embracing other political parties loyal to the legitimate government, especially those who had a different position to the Saudi-Emirati agenda during the last period.
At the regional level, Oman maintains strong historical relations with the Iran, and it is a member of the Gulf Cooperation Council, and this feature enables it to bring the views between the two sides closer to reach a ceasefire and ending the Yemeni crisis that has raved the region for several years as a proxy war between the regional rivalries Saudi Arabia and Iran.
Oman now possesses the trust and respect of all local, regional and international parties, who resorted to it recently and they are all pushing to reach a ceasefire and ending the crisis, after they have reached a conviction that it is useless. So the Omani delegation's public visit to Sana'a has great connotations and an important indication of the determination of all parties to reach breakthrough in the Yemeni crisis.
The international community, led by the United States, is now looking forward to stop the war in Yemen. Saudi Arabia also is looking for an end to the war that cost the kingdom a lot and it is already presented an initiative to end the Yemeni crisis, as well as Iran's preoccupation with its nuclear program and lifting of sanctions.
Likewise, the conflicting local parties reached a firm conviction that military resolution is futile, especially after the Houthis' failed attempt for several months to control Marib Governorate the rich of oil and gas and the last strongholds of the government in the north, which would have changed the balance of power in the region as a whole.
Despite the ambiguity that is still surrounding the results of the Omani delegation's visit to Sana'a so far, there is great optimism to reach a cease-fire and alleviate the humanitarian crisis and other measures that pave the way for entering into the political track to solve the Yemeni crisis.
The situation in Yemen is very complicated and the final solution is still far away, but reaching a ceasefire and the start of negotiations may be a sign of hope and a point of light in the dark tunnel of Yemenis who have suffered for years from the curse of this war and its devastating effects.
Saudi Arabia steps up effort to replace UAE and Qatar as go-to regional hub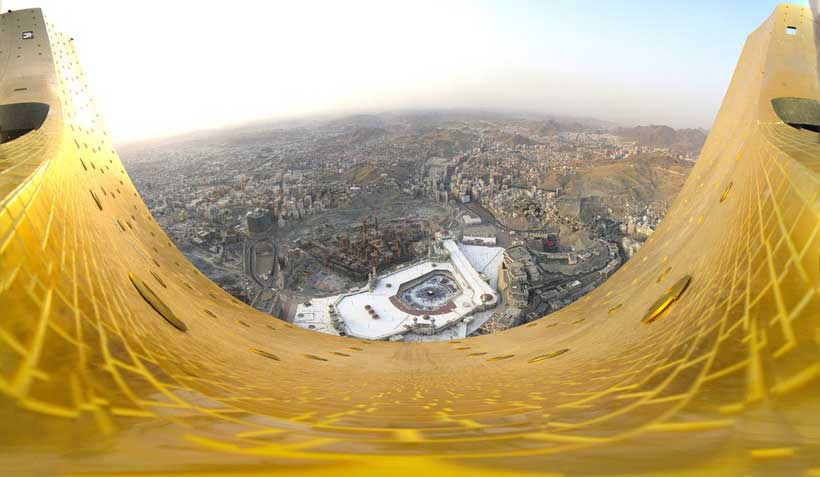 Saudi Arabia has stepped up efforts to outflank the United Arab Emirates and Qatar as the Gulf's commercial, cultural, and/or geostrategic hub.
The kingdom has recently expanded its challenge to the smaller Gulf states by seeking to position Saudi Arabia as the region's foremost sport destination once Qatar has had its moment in the sun with the 2022 World Cup as well as secure a stake in the management of regional ports and terminals dominated so far by the UAE and to a lesser extent Qatar.
Saudi Arabia kicked off its effort to cement its position as the region's behemoth with an announcement in February that it would cease doing business by 2024 with international companies whose regional headquarters were not based in the kingdom.
With the UAE ranking 16 on the World Bank's 2020 Ease of Doing Business Index as opposed to Saudi Arabia at number 62, freewheeling Dubai has long been international business's preferred regional headquarters.
The Saudi move "clearly targets the UAE" and "challenges the status of Dubai," said a UAE-based banker.
A latecomer to the port control game which is dominated by Dubai's DP World that operates 82 marine and inland terminals in more than 40 countries, including Djibouti, Somaliland, Saudi Arabia, Egypt, Turkey and Cyprus, the kingdom's expansion into port and terminal management appears to be less driven by geostrategic considerations.
Instead, Saudi Arabia's Red Sea Gateway Terminal (RSGT), backed by the Public Investment Fund (PIF), the kingdom's sovereign wealth fund, said it was targeting ports that would service vital Saudi imports such as those related to food security.
PIF and China's Cosco Shipping Ports each bought a 20 per cent stake in RSGT in January.
The Chinese investment fits into China's larger Belt and Road-strategy that involves the acquisition regionally of stakes in ports and terminals in Saudi Arabia, Sudan, Oman, and Djibouti, where China has a military base.
RSGT Chief Executive Officer Jens Floe said the company planned to invest in at least three international ports in the next five years. He said each investment would be up to US$500 million.
"We have a focus on ports in Sudan and Egypt. They weren't picked for that reason, but they happen to be significant countries for Saudi Arabia's food security strategy," Mr. Floe said.
Saudi Arabia's increased focus on sports, including a potential bid for the hosting of the 2030 World Cup serves multiple goals: It offers Saudi youth who account for more than half of the kingdom's population a leisure and entertainment opportunity, it boosts Crown Prince Mohamed bin Salman's burgeoning development of a leisure and entertainment industry, potentially allows Saudi Arabia to polish its image tarnished by human rights abuse, including the 2018 killing of Saudi journalist Jamal Khashoggi, and challenges Qatar's position as the face of Middle Eastern sports.
A recent report by Grant Liberty, a London-based human rights group that focuses on Saudi Arabia and China, estimated that the kingdom has so far invested in US$1.5 billion in the hosting of multiple sporting events, including the final matches of Italy and Spain's top soccer leagues; Formula One; boxing, wrestling and snooker matches; and golf tournaments. Qatar is so far the Middle East's leader in the hosting of sporting events followed by the UAE.
Grant Liberty said that further bids for sporting events worth US$800 million had failed. This did not include an unsuccessful US$600 million offer to replace Qatar's beIN tv sports network as the Middle Eastern broadcaster of European soccer body UEFA's Champions League.
Saudi Arabia reportedly continues to ban beIN from broadcasting in the kingdom despite the lifting in January of 3.5 year-long Saudi-UAE-led diplomatic and economic boycott of Qatar.
Prince Mohammed's Vision 2030 plan to diversify and streamline the Saudi economy and ween it off dependency on oil exports "has set the creation of professional sports and a sports industry as one of its goals… The kingdom is proud to host and support various athletic and sporting events which not only introduce Saudis to new sports and renowned international athletes but also showcase the kingdom's landmarks and the welcoming nature of its people to the world," said Fahad Nazer, spokesperson for the Saudi Arabian embassy in Washington.
The increased focus on sports comes as the kingdom appears to be backing away from its intention to reduce the centrality of energy exports for its economy.
Energy minister Prince Abdulaziz bin Salman, Prince Mohammed's brother, recently ridiculed an International Energy Agency (IEA) report that "there is no need for investment in new fossil fuel supply" as "the sequel of the La La Land movie." The minister went on to ask, "Why should I take (the report) seriously?"
Putting its money where its mouth is, Saudi Arabia intends to increase its oil production capacity from 12 million to more than 13 million barrels a day on the assumption that global efforts to replace fossil fuel with cleaner energy sources will spark sharp reductions in US and Russian production.
The kingdom's operating assumption is that demand in Asia for fossil fuels will continue to rise even if it drops in the West. Other Gulf producers, including the UAE and Qatar, are following a similar strategy.
"Saudi Arabia is no longer an oil country, it's an energy-producing country … a very competitive energy country. We are low cost in producing oil, low cost in producing gas, and low cost in producing renewables and will definitely be the least-cost producer of hydrogen," Prince Abdulaziz said.
He appeared to be suggesting that the kingdom's doubling down on oil was part of strategy that aims to ensure that Saudi Arabia is a player in all conventional and non-conventional aspects of energy. By implication, Prince Abdulaziz was saying that diversification was likely to broaden the kingdom's energy offering rather than significantly reduce its dependence on energy exports.
"Sports, entertainment, tourism and mining alongside other industries envisioned in Vision 2030 are valuable expansions of the Saudi economy that serve multiple economic and non-economic purposes," " said a Saudi analyst. "It's becoming evident, however, that energy is likely to remain the real name of the game."
Iranians Will Boycott Iran Election Farce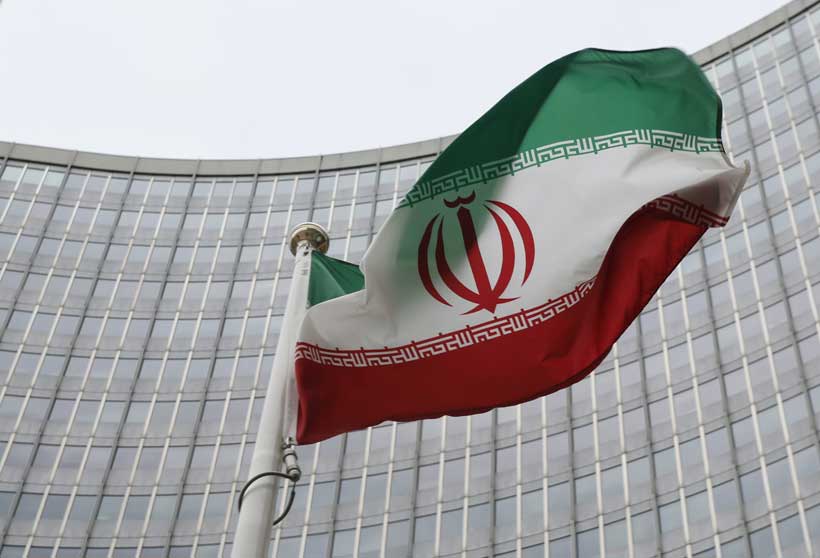 Iran and elections have not been two synonymous terms. A regime whose constitution is based on absolute rule of someone who is considered to be God's representative on earth, highest religious authority, morality guide, absolute ruler, and in one word Big Brother (or Vali Faqih), would hardly qualify for a democracy or a place where free or fair elections are held. But when you are God's rep on earth you are free to invent your own meanings for words such as democracy, elections, justice, and human rights. It comes with the title. And everyone knows the fallacy of "presidential elections" in Iran. Most of all, the Iranian public know it as they have come to call for an almost unanimous boycott of the sham elections.
The boycott movement in Iran is widespread, encompassing almost all social and political strata of Iranian society, even some factions of the regime who have now decided it is time to jump ship. Most notably, remnants of what was euphemistically called the Reformist camp in Iran, have now decided to stay away from the phony polls. Even "hardline" former president Mahmoud Ahmadinejad realizes the extent of the regime's woes and has promised that he will not be voting after being duly disqualified again from participating by supreme leader's Guardian Council.
So after 42 years of launching a reformist-hardliner charade to play on the West's naivety, Khamenei's regime is now forced to present its one and true face to the world: Ebrahim Raisi, son of the Khomeinist ideology, prosecutor, interrogator, torturer, death commission judge, perpetrator of the 1988 massacre of political prisoners, chief inquisitionist, and favorite of Ali Khamenei.
What is historic and different about this presidential "election" in Iran is precisely what is not different about it. It took the world 42 years to cajole Iran's medieval regime to step into modernity, change its behavior, embrace universal human rights and democratic governance, and treat its people and its neighbors with respect. What is shocking is that this whole process is now back at square one with Ebrahim Raisi, a proven mass murderer who boasts of his murder spree in 1988, potentially being appointed as president.
With Iran's regime pushing the envelope in launching proxy wars on the United States in Iraq, on Saudi Arabia in Yemen, and on Israel in Gaza and Lebanon, and with a horrendous human rights record that is increasingly getting worse domestically, what is the international community, especially the West, going to do? What is Norway's role in dealing with this crisis and simmering crises to come out of this situation?
Europe has for decades based its foreign policy on international cooperation and the peaceful settlement of disputes, and the promotion of human rights and democratic principles. The International community must take the lead in bringing Ebrahim Raisi to an international court to account for the massacre he so boastfully participated in 1988 and all his other crimes he has committed to this day.
There are many Iranian refugees who have escaped the hell that the mullahs have created in their beautiful homeland and who yearn to one day remake Iran in the image of a democratic country that honors human rights. These members of the millions-strong Iranian Diaspora overwhelmingly support the boycott of the sham election in Iran, and support ordinary Iranians who today post on social media platforms videos of the Mothers of Aban (mothers of protesters killed by regime security forces during the November 2019 uprising) saying, "Our vote is for this regime's overthrow." Finally, after 42 years, the forbidden word of overthrow is ubiquitous on Iranian streets with slogans adorning walls calling for a new era and the fall of this regime.
Europe should stand with the Iranian Resistance and people to call for democracy and human rights in Iran and it should lead calls for accountability for all regime leaders, including Ebrahim Raisi, and an end to a culture of impunity for Iran's criminal rulers.