Lack of quality opportunities stalling young people's quest for decent work
Overall economic growth remains disconnected from employment generation, the United Nations International Labour Organization (ILO) has warned, noting that young people continue to suffer from persistent unemployment and lack of quality job opportunities.
"Addressing these persistent labour market and social challenges faced by young women and men is crucial, not only for achieving sustainable and inclusive growth but also for the future of work and societal cohesion," said Deborah Greenfield, the ILO Deputy Director-General for Policy, in a news release announcing the agency's latest report on youth employment trends.
According to the Global Employment Trends for Youth, while the estimated 70.9 million unemployed youth in 2017 is an important improvement from the crisis peak of 76.7 million in 2009, but that figure is expected to rise by about 200,000 in 2018, reaching a total of 71.1 million.
Furthermore, about 39 per cent of young workers in the emerging and developing world – 160.8 million youth – are living in moderate or extreme poverty (less than $3.10 a day), and more than two in every five young people in today's workforce are unemployed or are working but poor, a striking reality that is impacting society across the world.
Worst affected are young women in the workforce, whose presence in the labour force lags behind by about 16.6 per cent compared to their male counterparts. Unemployment rates of young women are also significantly higher than those of young men, and the gender gap in the rate of young people not in employment, education or training is even wider, stated ILO.
Changing dynamics in the world of work
The ILO report also revealed changing dynamics in the employment sector with an increasing number of young jobseekers and young entrepreneurs taking to the internet to find new and diverse forms of employment, such as crowd work, which offer flexibility and expand income earning opportunities.
However, there are grave risks too, such as low incomes, no guarantee of job or income continuity, and lack of access to work-related benefits.
"Young people often start their working lives in temporary employment with the knowledge that they may never attain 'job security'. They are more likely to transition to stable and satisfactory employment in developed and emerging economies than in developing countries," noted ILO, calling for greater investments in quality education and skills development.
At the same time, policies must take into account the fast changing world of work now driven by technology to enable young women and men be ahead of the curve, added the report.
Eurasian integration: From economics to creation of a center of power
Russia's President Vladimir Putin had every reason to congratulate his Armenian colleague Nikol Pashinyan with the outcome of the summit of Eurasian Economic Union (EAEU) leaders that was recently held in Yerevan, where many promising decisions were made, bringing Iran, Singapore and Uzbekistan closer to this international organization.
Creation of various economic associations amid the ongoing process of globalization and toughening competition is a global trend nowadays. And still, the reasons for this process in Eurasia are as much economic, as they are existential.
The "traitorous" decision by the Western Christian powers during the Crimean War to side with the Ottoman Empire, which was widely perceived as a force hostile to the Christian world, came as a shock for Russian society, and above all, for the elite of the Russian Empire, which, throughout the 18th and 19th centuries, had been working hard to expand "the window on Europe," opened by Peter the Great. The Europeans' deep-seated rejection of Russia as part of the European world, often spilled out into open hostility.
The Crimean War underscored Christendom's split along ideological and political lines, which began with the separation of the Roman Catholic and Orthodox Churches in 1054. The rapprochement between Russia and the European powers during and immediately after the Napoleonic wars proved a rather short-lived (and atypical) episode in the history of East-West relations. Before very long, however, Russian society managed to develop an "antidote" that cured the psychological trauma caused by the war: "Russia has only two allies: its army and Navy," as Emperor Alexander III famously said. Moreover, the complex of "otherness" vis-a-vis Europe quickly turned into a matter of pride for many Russian thinkers, such as Nikolai Danilevsky ("Russia and Europe"), Leo Tolstoy ("War and Peace"), Alexander Blok ("Scythians"), to name just a few.
While Danilevsky presented Russia as the leader of the still emerging Slavic "cultural-historical type," the classical "Eurasians" with their idea of "Russia-Eurasia" believed that the cultural code of the Russian people is closer to the Turkic than to the West-Slavic one. What the "Eurasians" failed to delve into, however, was religious difference between the Russian and Turkic peoples, most of the latter being Muslims.
The ambitious experiment of building communism on a planetary scale further alienated Russia from the West, but brought it closer to the countries of the "third world," primarily those in Asia. During the 1990s, Russia once again reached out to the West, only to be cold-shouldered by it.
This is exactly the response the West gave Turkey at the turn of this century and, just like the Russians before them, the Turks transformed their own complex of rejection from the West into a matter of pride. Today, according to various polls, up to 94.5 percent of Turks view the United States a hostile country. Anti-Americanism (coupled with anti-Western sentiment) is similarly on the rise in much of the Eurasian continent – from China all the way to the Middle East.
Meanwhile, the "Eurasians" theorized about a fundamental idea the entire future of "Russia-Eurasia" was to be built on. Today, most of the Eurasian countries' foreign policy paradigm is overshadowed by their postcolonial syndrome and their desire for a more equitable world economic order.
"The recurrence of arrogant neo-colonial approaches, where some countries have the right to impose their will on others, is rejected by an absolute majority of members of the world community," who seek "a more meaningful role in taking key decisions," Russian Foreign Minister Sergei Lavrov wrote in an article titled "The world at a crossroads, and the system of international relations of the future."
This goal can only be achieved by joint efforts and closer integration in the Eurasian space, where complex supranational integration formats, such as ASEAN, SCO, the Customs Union and the Common economic space (Russia, Belarus, Armenia, Kyrgyzstan and Kazakhstan) are already being established. Despite the complexity of the search for a mutually acceptable combination of the interests of very dissimilar countries (unlike in the case of the European Union), which have different civilizational affiliations and some even have running conflicts, this process is still moving ahead.
And yet, despite all their specific features, these countries still have very much in common: as a rule, a powerful state ("public") economic sector, a long tradition of statehood (unlike Europe, not necessarily national) and, as a consequence, a traditional view of state power as something bordering on sacrosanct. And also an inherent rejection of the Western worldview with its mass culture, "rational," almost materialistic, religion, and the substitution of morality by the criminal code, as the harshest critics of the West claim. Comparing Russia and Europe, the Russian historian Mstislav Shakhmatov stated: "The state of truth and the state of law are two different worldviews: the former is characterized by religious pathos and the latter – by material aspirations (…). Almost a century later, this maxim still rings true with many Eurasian societies.
Integration in our pragmatic century should start with a search for shared economic interests (by the way, the European Union grew out of the European coal and steel association). Speaking at the 2016 international economic forum in St. Petersburg, President Vladimir Putin pitched the idea of creating a large Eurasian partnership which, besides the CIS countries, would also bring on board China, India, Pakistan, Iran, and other countries.
Russia, which is a melting pot of a plethora of ethnic groups and cultures, has every reason to claim the role of a "natural" driving force behind the process of Eurasian integration. According to Turkish political analyst Ferhan Bayir, today "even the ruling Justice and Development Party in Turkey, which is rooted in political Islam, is edging closer to Russia as it increasingly opposes the United States… Even more so Iran, which is not just getting closer to Russia, but is actually working together with it in many parts of the region."
Europe became a self-sufficient (though flagging) power center even before it united politically, and Eurasia may well become another such center. Since political unity, including in future, is unlikely, the participants of this integration process could still learn how best to respond together to external challenges, just like Russia, Turkey and Iran managed to collaborate in the Syrian conflict.
It would certainly be great if all countries of the continent (like just anyone else too) could learn to be friends and work together, but awareness of common interests (and, in the era of globalization, of destinies too), can hardly extend to all of Eurasia. Therefore, when we talk about the hypothetical Eurasian community as a center of power, we would have to exclude China, which itself is a power center and the core of a separate civilization. As for India, it will hardly show much interest in close integration as Hindustani civilization is a vivid example of an introverted and self-contained one.
Putting aside the term "center of power," creating a community of countries with shared economic interests in Eurasia is quite possible. This project will not be hampered by any political incumbrancers, if only its participants agree to find compromises as they go. It won't be easy, but, as they say, a journey of a thousand miles begins with a single step…
From our partner International Affairs
The $10 Trillion Question: How to End a Lost Decade of Global Productivity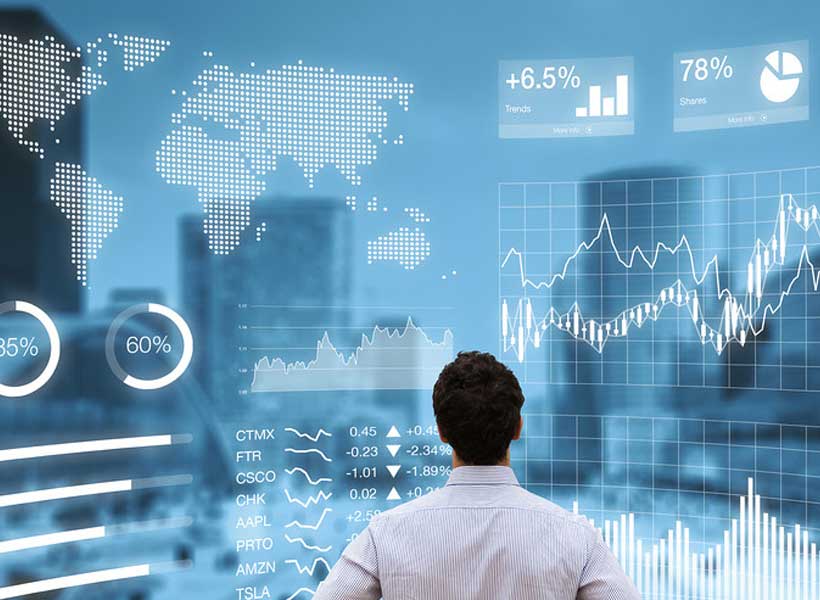 Ten years on from the global financial crisis, the global economy remains locked in a cycle of low or flat productivity growth despite the injection of more than $10 trillion by central banks. While these unprecedented measures were successful in averting a deeper recession, they are not enough on their own to catalyse the allocation of resources towards productivity-enhancing investments in the private and public sectors. The Global Competitiveness Report 2019, published today, points to the path forward.
Launched in 1979, the report provides an annual assessment of the drivers of productivity and long-term economic growth. The assessment is based on the Global Competitiveness Index (GCI), which maps the competitiveness landscape of 141 economies through 103 indicators organized into 12 pillars. These pillars are: Institutions, Infrastructure; ICT adoption; Macroeconomic stability; Health; Skills; Product market; Labour market; Financial system; Market size; Business dynamism; and Innovation capability. For each indicator, the index uses a scale from 0 to 100 and the final score shows how close an economy is to the ideal state or "frontier" of competitiveness.
This year, the report finds that, as monetary policies begin to run out of steam, it is crucial for economies to boost research and development, enhance the skills base of the current and future workforce, develop new infrastructure and integrate new technologies, among other measures.
With a score of 84.8 (+1.3), Singapore is the world's most competitive economy in 2019. The United States remains the most competitive large economy in the world, coming in at second place. Hong Kong SAR (3rd), Netherlands (4th) and Switzerland (5th) round up the top five. The average across the 141 economies covered is 61 points, almost 40 points to the frontier. This global competitiveness gap is of even more concern as the global economy faces the prospect of a downturn. The changing geopolitical context and rising trade tensions are fuelling uncertainty and could precipitate a slowdown. However, some of this year's better performers in the GCI appear to be benefiting from the trade feud through trade diversion, including Singapore (1st) and Viet Nam (67th), the most improved country in this year's index.
"The Global Competitiveness Index 4.0 provides a compass for thriving in the new economy where innovation becomes the key factor of competitiveness. The report shows that those countries which integrate into their economic policies an emphasis on infrastructure, skills, research and development and support those left behind are more successful compared to those that focus only on traditional factors of growth." said Klaus Schwab, Founder and Executive Chairman of the World Economic Forum.
The report documents emerging areas of promising policies, reforms and incentives to build more sustainable and inclusive economies. To manage the transition to a greener economy, the report recommends four key areas of action: engage in openness and international collaboration, update carbon taxes and subsidies, create incentives for R&D, and implement green public procurement. To foster shared prosperity, the Report recommends four additional areas of action: increase equality of opportunity, foster fair competition, update tax systems and their composition as well as social protection measures, and foster competitiveness-enhancing investments.
Global trends and highlights
In addition to providing an annual assessment of economies' long-term health, the report also highlights five trends in the global economy and their implications for economic policymakers
The last ten years saw global leaders take rapid action to mitigate the worst of the financial crisis: but this alone has not been enough to boost productivity growth.
With monetary policy running out of steam, policymakers must revisit and expand their toolkit to include a range of fiscal policy tools, reforms and public incentives
ICT adoption and promoting technology integration is important but policymakers must in parallel invest in developing skills if they want to provide opportunity for all in the era of the Fourth Industrial Revolution.
Competitiveness is still key for improving living standards, but policymakers must look at the speed, direction and quality of growth together at the dawn of the 2020s.
It is possible for an economy to be growing, inclusive and environmentally sustainable – but more visionary leadership is needed to place all economies on such a win-win-win trajectory.
The report's data also shows growing inequalities in the global economy.
Market concentration: The report finds that business leaders in the United States, China, Germany, France and the United Kingdom believe that market power for leading firms has intensified over the past 10 years.
Skills gap: Only the United States among G7 economies features in the top 10 on the ease of finding skilled employees. It is, in fact, the best economy in the world in this category. Of the others, the United Kingdom comes next (12th) followed by Germany (19th), Canada (20th), France (41st), Japan (54th) and Italy (63rd). China comes 40th.
Technology governance: Asked how the legal frameworks in their country are adapting to digital business models, only four G20 economies make it into the top twenty. These are; the United States (1st), Germany (9th), Saudi Arabia (11th) and the United Kingdom(15th). China comes 24th in this category.
"What is of greatest concern today is the reduced ability of governments and central banks to use monetary policy to stimulate economic growth. This makes it all the more important that competitiveness-enhancing polices are adopted that are able to boost productivity, encourage social mobility and reduce income inequality," said Saadia Zahidi, Head of the Centre for the New Economy and Society at the World Economic Forum.
Regional and country highlights
G20 economies in the top 10 include the United States (2nd), Japan (6th), Germany (7th) and the United Kingdom (9th) while Argentina (83rd, down two places) is the lowest ranked among G20 countries.
The United States (2nd overall) is the leader in Europe and North America. The United States remains an innovation powerhouse, ranking 1st on the Business dynamism pillar and 2nd on Innovation capability. It is followed by the Netherlands (4th), Switzerland (5th), Germany (7th), Sweden (8th), the United Kingdom (9th) and Denmark (10th). Among other large economies in the region, Canada is 14th, France 15th, Spain 23rd and Italy 30th. The most improved country is Croatia (63rd).
The presence of many competitive countries in East Asia and the Pacific makes this region the most competitive in the world, followed closely by Europe and North America. In Asia Pacific,Singapore leads the regional and the global ranking thanks to a top-10 performance in seven of the 12 GCI pillars, including Infrastructure (95.4), Health (100), Labour market (81.2), Financial system (91.3), quality of public institutions (80.4) and it takes advantage of being the most open economy in the world. It is followed by Hong Kong SAR (3rd), Japan (6th), and Korea (13th). China is 28th (the highest ranked among the BRICS) while the most improved country in the region this year (Viet Nam) is 67th. The ranking reveals how heterogenous the regional competitiveness landscape is. Although the region is home to some of the most technologically advanced economies in the world, the average scores of the innovative capability (54.0) and business dynamism (66.1) are relatively low, lagging behind Europe and North America.
In Latin America and the Caribbean, Chile (70.5, 33rd) is the most competitive economy thanks to a stable macroeconomic context (1st, with 32 other economies) and open markets (68.0, 10th). It is followed by Mexico (48th), Uruguay (54th), and Colombia (57th). Brazil, despite being the most improved economy in the region is 71st; while Venezuela (133rd, down six places) and Haiti (138th) close the regional ranking. The region has made important improvements in many areas, yet it still lags behind in terms of institutional quality (the average regional score is 47.1) and innovation capability (34.3), the two lowest regional performances.
In the Middle East and North Africa, Israel (20th) and the United Arab Emirates (25th) lead the regional ranking, followed by Qatar (29th) and Saudi Arabia (36th); Kuwait is the most improved in the region (46th, up eight) while Iran (99th) and Yemen (140th) lose some ground. The region has caught up significantly on ICT adoption and many countries have built sound infrastructure. Greater investments in human capital, however, are needed to transform the countries in the region into more innovative and creative economies.
Eurasia's competitiveness ranking sees the Russian Federation (43rd) on top, followed by Kazakhstan (55th) and Azerbaijan (58th), both improving their performance. Focusing on Financial development (52.0), and Innovation capability (35.5) would help the region to achieve a higher competitiveness performance and advance the process towards structural change.
In South Asia,India, in 68th position, loses ground in the rankings despite a relatively stable score, mostly due to faster improvements of several countries previously ranked lower. It is followed by Sri Lanka (the most improved country in the region at 84th), Bangladesh (105th), Nepal (108th) and Pakistan (110th).
Led by Mauritius (52nd), sub-Saharan Africa is overall the least competitive region, with 25 of the 34 economies assessed this year scoring below 50. South Africa, the second most competitive in the region, improves to the 60th position, while Namibia (94th), Rwanda (100th), Uganda (115th) and Guinea (122nd) all improve significantly. Among the other large economies in the region, Kenya (95th) and Nigeria (116th) also improve their performances, but lose some positions, overtaken by faster climbers. On a positive note, of the 25 countries that improved their Health score by two points or more, 14 are from sub-Saharan Africa, making strides to close the gaps in healthy life expectancy.
The Fourth Industrial Revolution and the (Unwarranted) Pessimism over Jobs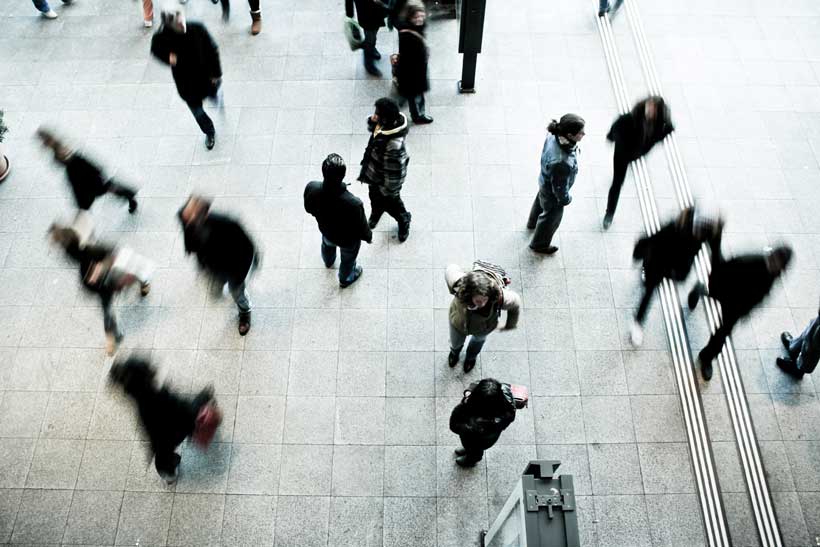 Ever since homo erectus carved a piece of stone into a tool, the welfare of our species has been on the increase. Indeed, this technological breakthrough led first to the hand axe, and eventually to the iPhone. We have found it convenient to organize the most dramatic period of change between these inventions into four industrial revolutions.
As each revolution unfolded, dire predictions of massive job losses ensued, increasing with each. The first three are over, and these concerns were clearly misplaced. The number of jobs increased each time, as did living standards and every other social indicator.
McKinsey predicts that 800 million workers could be displaced in 42 countries, or a third of the workforce, because of the Fourth Industrial Revolution (4IR). When reminded of the experience with previous revolutions, the comeback is often that this one is different. Although this has been said at the onset of each revolution, could there be something more to it this time?
Disruptive technologies such as artificial intelligence, robotics, blockchain and 3D printing are indeed transforming social, economic and political systems, often in unpredictable ways. The technology itself is difficult to map because its growth rate could be exponential, factorial or higher. It is this unpredictability that is making impact assessments difficult. Difficult but not impossible.
To begin with, we know that a lot of low-skilled, repetitive jobs are being automated, starting in high wage countries but quickly spreading to the developing world. And not all high-skilled jobs are immune either.
But are there limits? To answer this question, we need to first understand how work has been transformed, especially with global value chains. Jobs now consist of a bundle of tasks, and this is true for all skill levels. As long as one of the multitude of tasks that a worker performs cannot be technically and economically automated, then that job is probably safe. And there are lots of jobs like that, although it may not appear so, on the surface.
For example, although most tasks performed by waiters can be automated, human interaction is still required. Human hands are also highly complex and scientists have yet to replicate the tactile sensors of animal skin. The robot may deliver your soup, but struggle to place it on your table without spilling it. Apart from what vending machines can dispense, some of the tasks associated with waiting tables will still require humans.
The debate also tends to wrongly focus on gross rather than net jobs, usually unintentionally. But it is the net figure that matters in this debate.
For instance, greater automation of production processes will require greater supervision and quality control. Humans will be required to carry out this function. The focus on gross ignores the higher skilled jobs created directly as a result of greater automation.
And as long as the cost of adding more supervisors does not outweigh the savings from automation, the reduction in the price of the final good would spur an increase in demand. If the increase in demand is large enough, it could even expand the number of jobs in factories that automate part, but not all, of their production process. In this case, the automation leads to a net increase in jobs.
There will also be inter-industry effects. Productivity gains from new technology in one industry can lower production costs in others through input–output linkages, contributing to increased demand and employment across industries. Higher demand and more production in one industry raises demand for other industries, and on it goes.
Why then the widespread pessimism about the 4IR and jobs?
It could be that it is easier to see how existing jobs may be lost to automation than it is to imagine how new ones may emerge sometime in the future. Simply put, seeing is believing. In a sense, this is like the gross versus net confusion, but separated by time and greater uncertainty.
It is also more sensational to highlight the job displacing possibilities than the job creating ones. We also hear more about it because while the benefits are widely dispersed across the general public through lower prices, the costs are concentrated and can displace low-skilled workers, providing greater incentive to organize and lobby against or complain about the costs.
Furthermore, when there is enough uncertainty, it is generally safer to overstate rather than understate the potential cost to innocent victims of change. All of these factors could combine to explain the unwarranted pessimism over jobs.
But there could be a silver lining to all this negativity. If it leads to greater efforts to reskill and reshape the workforce to better adapt to change, then this is exactly what is required, and there is no overdoing it. Ironically, it could well be this pessimism that produces the preparedness that results in it being misplaced, if not to begin with, but in the end!