Lack of quality opportunities stalling young people's quest for decent work
Overall economic growth remains disconnected from employment generation, the United Nations International Labour Organization (ILO) has warned, noting that young people continue to suffer from persistent unemployment and lack of quality job opportunities.
"Addressing these persistent labour market and social challenges faced by young women and men is crucial, not only for achieving sustainable and inclusive growth but also for the future of work and societal cohesion," said Deborah Greenfield, the ILO Deputy Director-General for Policy, in a news release announcing the agency's latest report on youth employment trends.
According to the Global Employment Trends for Youth, while the estimated 70.9 million unemployed youth in 2017 is an important improvement from the crisis peak of 76.7 million in 2009, but that figure is expected to rise by about 200,000 in 2018, reaching a total of 71.1 million.
Furthermore, about 39 per cent of young workers in the emerging and developing world – 160.8 million youth – are living in moderate or extreme poverty (less than $3.10 a day), and more than two in every five young people in today's workforce are unemployed or are working but poor, a striking reality that is impacting society across the world.
Worst affected are young women in the workforce, whose presence in the labour force lags behind by about 16.6 per cent compared to their male counterparts. Unemployment rates of young women are also significantly higher than those of young men, and the gender gap in the rate of young people not in employment, education or training is even wider, stated ILO.
Changing dynamics in the world of work
The ILO report also revealed changing dynamics in the employment sector with an increasing number of young jobseekers and young entrepreneurs taking to the internet to find new and diverse forms of employment, such as crowd work, which offer flexibility and expand income earning opportunities.
However, there are grave risks too, such as low incomes, no guarantee of job or income continuity, and lack of access to work-related benefits.
"Young people often start their working lives in temporary employment with the knowledge that they may never attain 'job security'. They are more likely to transition to stable and satisfactory employment in developed and emerging economies than in developing countries," noted ILO, calling for greater investments in quality education and skills development.
At the same time, policies must take into account the fast changing world of work now driven by technology to enable young women and men be ahead of the curve, added the report.
3 trends that can stimulate small business growth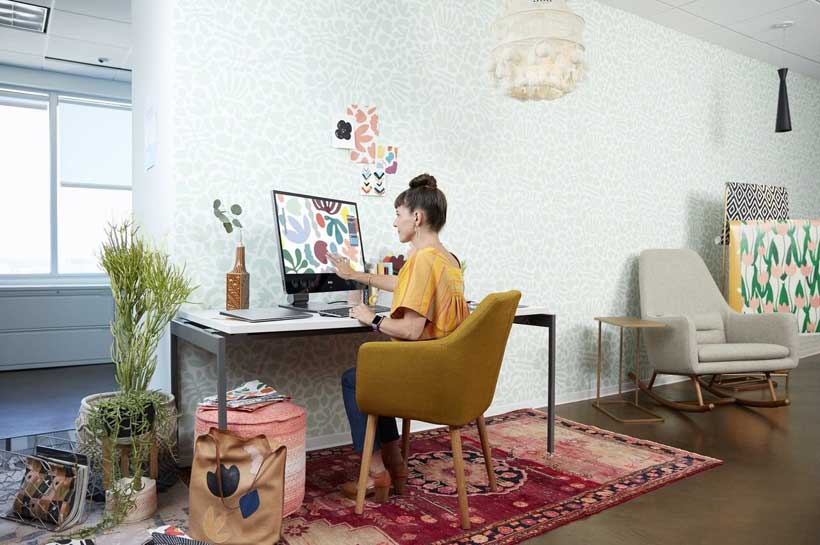 Small businesses are far more influential than most people may realize.
That influence is felt well beyond Main Street. Small businesses make up 99.7 percent of all businesses in the U.S., and these firms employ nearly half (48 percent) the workforce, according to the 2018 Small Business Profile compiled by the U.S. Small Business Administration.
In addition, take a look at recent trends and developments in technology. It's clear that these changes can give entrepreneurs that extra leverage to scale up. Here are three to consider.
Big companies have big opportunities for small firms
Back in the 20th century, a large company would get things done in this very straightforward way. Wherever there was a need, they hired someone directly to perform that task, whether it was a driver or an accountant.
Under today's leaner models, these big companies are finding it's much more efficient to partner with other firms to fulfill certain needs. According to Deloitte, 31 percent of IT services have been outsourced, as well as 32 percent of human resources. This increasing acceptance of outsourcing is a huge growth opportunity for small businesses owners.
For example, Amazon recently announced it is actively seeking and helping entrepreneurs who are willing to deliver packages as their contractors. The mega retailer will even go as far as helping with startup costs so long as these smaller firms deliver their packages. Landing a contract with a big corporation is a significant milestone for any company, but starting out with that lucrative contract is sure to let these startups hit the ground running.
Better connections for greater flexibility
When today's entrepreneur has a new role to fill, they're not confined to the talent pool in their immediate community. Because we now have the tools and connectivity to work from anywhere, a business owner can expand the search across multiple states!
What's more, these flexible, work from anywhere options can give business owners the inspiration to do things differently. Having greater collaboration means having access to more options to fit specific needs.
For example, what is the very nature of being a small business owner? It's dealing with a fluctuating volume of work. Tapping into the talent pool of freelancers to work on these specific, short-term tasks and projects is easier than ever, because for a segment of workers, freelancing is increasingly becoming a way of life. Freelancers currently make up 36 percent of the workforce, according to a study from Upwork. And, if trends maintain, most Americans will be freelancers by 2027.
Thanks to remote options with easy access to talent, small businesses can easily set up temporary or ongoing as-needed work arrangements. When you partner with Dell for your computing needs, you'll get the expert help and support so you can set up the perfect flexible workspace system.
More automation brings better efficiencies
Without a doubt, new technology works in favor of small businesses and entrepreneurs because they have many tools at their disposal to automate labor intensive processes, be more productive and cut costs. For example, entrepreneurs can use software to process client payments and even set up automated payments, saving hours and costs associated with collecting, processing and reconciling under the traditional paper check payment system. That translates into a more efficient billing department that can spend more time focused on complex issues.
Let Dell equip your small business with the right tech tools, tailor made for your venture and backed with support, so you can focus on running your business.
Transitioning from least developed country status: Are countries better off?
The Least Developed Countries (LDCs) are an internationally defined group of highly vulnerable and structurally constrained economies with extreme levels of poverty. Since the category was created in 1971, on the basis of selected vulnerability indicators, only five countries have graduated and the number of LDCs has doubled.  One would intuitively have thought that graduation from LDC status would be something that all LDCs would want to achieve since it seems to suggest that transitioning countries are likely to benefit from increased economic growth, improved human development and reduced susceptibility to natural disasters and trade shocks.
However, when countries graduate they lose international support measures (ISMs) provided by the international community. There is no established institutional mechanism for the phasing out of LDC country-specific benefits. As a result, entities such as the World Bank and the International Monetary Fund may not always be able to support a country's smooth transition process.
Currently, 14 out of 53 members of the Commonwealth are classified as LDCs and the number is likely to reduce as Bangladesh, Solomon Islands and Vanuatu transition from LDC status by 2021. The three criteria used to assess LDC transition are: Economic Vulnerability Index (EVI), Human Assets Index (HAI) and Gross National Income per capita (GNI).  Many of the forthcoming LDC graduates will transition based only on their GNI.  This GNI level is normally set at US $ 1,230 but if the GNI reaches twice this level at US $ 2,460 a country can graduate.
So what's the issue?  A recent Commonwealth – Trade Hot Topic publication confirms that most countries graduate only on the basis of their GNI, some of which have not attained significant improvements in human development (HAI) and even more of which fall below the graduation threshold for economic development due to persistent vulnerabilities (EVI).  This latter aspect raises the question as to whether transitioning countries will, actually, be better off after they graduate.
Given the loss of ISMs and the persistent economic vulnerabilities of many LDCs, it is no surprise that some countries are actually seeking to delay graduation, Kiribati and Tuvalu being two such Commonwealth countries despite easily surpassing twice the GNI threshold for graduation.
How is it possible that a country can achieve economic growth but not have appreciable improvements in resilience to economic vulnerability?  Based on a statistical analysis discussed in the Trade Hot Topic paper, a regression model, based on all forty-seven LDCs, was produced.  The model revealed that there was no statistically significant relationship between economic vulnerability and gross national income per capita.  The analysis was repeated just for Commonwealth countries and similar results were obtained.
Most importantly, analysis revealed that there was a positive relationship between GNI and EVI. In other words, increases in wealth (using GNI as a proxy) is likely to result in an increase in economic vulnerability.  This latter result is counterintuitive since one would expect more wealth to result in less economic vulnerability.
So what's the take away?
The statistical results do not necessarily imply that improving the factors affecting economic vulnerability cannot result in improvements to economic prosperity.  It does suggest, however, that either insufficient efforts have gone into effecting such improvements or that there are natural limits to the extent to which such improvements can be effected.
One thing is clear, the multilateral lending agencies should revisit the removal of measures supporting climate change or other vulnerabilities for LDCs on graduation, since the empirical evidence suggests that countries could fall back into LDC status or stagnate and be unable to achieve sustainable development. Whilst transitioning from LDC status should be desirable, it should not be an end in itself. Rather than to transition and remain extremely vulnerable, countries should be resistant to such change or continue to receive more targeted support until vulnerabilities are reduced to more acceptable levels.
What are your thoughts?
U.S. policy and the Turkish Economic Crisis: Lessons for Pakistan
Over the last week, the Turkish Lira has been dominating headlines the world over as the currency continues to plunge against the US dollar. Currently at the dead center of a series of verbal ripostes between Presidents Donald Trump and Recep Tayyip Erdogan, the rapidly depreciating Lira has taken center stage amidst deteriorating US-Turkey relations that are wreaking havoc across international financial markets. Considering Pakistan's current economic predicament, the events unfolding in Turkey offer important lessons to the dangers of unsustainable and unrealistic economic policies, within a dramatically changing international scenario. This holds particular importance for Pak-US relations within the context of the impending IMF bailout.
In his most recent statements, Mr. Erdogan has attributed his economy's dire state of affairs as an 'Economic War' being waged against it by the United States. President Trump too has made it evident that the latest rounds of US sanctions that have been placed on Turkey are directly linked to its dissatisfaction with Ankara for detaining American Pastor Andrew Brunson. Mr Bruson along with dozens of others has been charged with terrorism and espionage for his purported links to the 2016 attempted coup against President Erdogan and his government.  There is thus a modicum of truth to Mr. Erdogan's claims that the US sanctions are in fact, being used as leverage against the weakening Lira and the Turkish economy as part of a broader US policy.
However, to say that the latest US sanctions alone are the sole cause of Turkey's economic woes is a gross understatement. The Lira has for some time remained the worst performing currency in the world; losing half of its value in a year, and dropping by another 20% in just the last week. Just to put the scale of this loss in to perspective, the embattled currency was trading at about 2 Liras to the dollar in mid-2014. The day before yesterday, it was trading at about 7 Liras to the dollar.
While the Pakistani Rupee has also depreciated quite considerably over the last few months, its recent drop (-17% against the dollar over the past 12 months) pales in comparison to the sustained and exponential downfall of the Lira. Yet, both the Turkish and Pakistani economies are at a point where they are experiencing an alarming dearth of foreign exchange reserves that have in turn dramatically increased their international debt obligations.
The ongoing financial crises in both Turkey and Pakistan are similar to the extent that both countries have pursued unsustainable economic policies for the last few years. These have been centered on increased borrowing on the back of overvalued currencies. While this approach had allowed both governments to finance a series of government investments in various projects, the long term implications of this accumulating debt has now caught up with them dramatically. As a result, both countries may soon desperately require IMF assistance; assistance, that in recent times, has become even more overtly conditional on meeting certain US foreign policy requirements.
In the case of Pakistan, these objectives may coincide with recent US pressures to 'do more' regarding the Haqqani network; or a deeper examination of the scale and viability of the China- Pakistan Economic Corridor. With regards to the latter, US Secretary of State Mike Pompeo has clearly stated that American Dollars, in the form of IMF funds, to Pakistan should not be used to bailout Chinese investors. The rationale being that a cash-strapped Pakistan is more likely to adversely affect Chinese interests as opposed to US interests in the region at the present. The politics behind the ongoing US-China trade war add even further relevance to this argument.
In the case of Turkey however, which is a major NATO ally, an important emerging market, and a deeply integrated part of the European financial system, there is a lot more at stake in terms of US interests. Turkey's main lenders comprise largely of Spanish, French and Italian banks whose exposure to the Lira has caused a drastic knock on effect on the Euro. The ensuing uncertainty and volatility that has arisen is likely to prove detrimental to the US's allies in the EU as well as in key emerging markets across South America, Africa and Asia. This marks the latest example of the US's departure from maintaining and ensuring the health of the global financial system, as a leading economic power.
Yet, what's even more unsettling is the fact that while the US is wholly cognizant of these wide-ranging impacts, it remains unfazed in pursuing its unilateral objectives. This is perhaps most evident in the diminishing sanctity of the NATO alliance as a direct outcome of these actions.  After the US, Turkey is the second biggest contributor of troops within the NATO framework. As relations between both members continue to deteriorate, Turkey has been more inclined to gravitate towards expanding Russian influence. In effect, contributing to the very anti-thesis of the NATO alliance. The recent dialogues between Presidents Erdogan and Putin, in the wake of US sanctions point markedly towards this dramatic shift.
Based on the above, it has become increasingly evident that US actions have come to stand in direct contrast to the Post-Cold War status quo, which it had itself help set up and maintain over the last three decades. It is rather, the US's unilateral interests that have now taken increasing precedence over its commitments and leadership of major multilateral frameworks such as the NATO, and the Bretton Woods institutions. This approach while allowing greater flexibility to the US has however come at the cost of ceding space to a fast rising China and an increasingly assertive Russia. The acceleration of both Pak-China and Russo-Turkish cooperation present poignant examples of these developments.
However, while it remains unclear as to how much international influence US policy-makers are willing to cede to the likes of China and Russia over the long-term, their actions have made it clear that US policy and the pursuit of its unilateral objectives would no longer be made hostage to the Geo-Politics of key regions. These include key states at the cross-roads of the world's potential flash-points such as Turkey and Pakistan.
Therefore, both Turkey and Pakistan would be well advised to factor in these reasons behind the US's disinterest in their economic and financial predicaments. Especially since both Russia and China are still quite a way from being able to completely supplant the US's financial and military influence across the world; perhaps a greater modicum of self-sufficiency and sustainability is in order to weather through these shifting dynamics.