Zimbabwe: President Mugabe faces impeachment by parliament
The world waits to see what happens next after the military took over Zimbabwe and after 93-year-old leader President Robert Mugabe refused to resign despite pressure from the army and the ruling Zanu-PF party.
Mugabe has confounded his critics by staying in power for so long. Sometimes dismissed as a cartoon figure abroad, he was viewed in Zimbabwe, at least originally, as a revolutionary hero who fought against white minority rule, and still enjoys respect as the "father of the nation".
But Robert Mugabe and his supporters have used violence to keep a tight grip on power, using the machinery of the state to bolster his party and himself. His party says it is fighting capitalism and colonialism, but the country's economic problems have tested even his most ardent supporters. He has often said he would only step down when his "revolution" was complete, but also wants to handpick his successor – something that led to the current crisis.
Wife
His unpopular wife caused the downfall of once respected Robert Mugabe. Also Grace aged 93 and in visible decline, the battle to succeed him intensified in recent months.
The ruling party split into two factions – one backing his wife Grace, 40 years his junior, and the other his long-time ally, Emmerson Mnangagwa. When he sacked Mnangagwa, it was obvious that he was backing his wife to take power. She was deeply unpopular, partly because of her love of shopping, which led to her nickname "Gucci Grace". Mnangagwa fought in the 1970s war of independence which brought Mugabe to power and retains close ties with many other former comrades, who occupy senior positions across the top of all of Zimbabwe's security forces. So when he was ousted, they intervened on his behalf.
The military certainly intervened, however they have not replaced the president – yet. In a statement on television, the military said it had temporarily taken control to "target criminals" around the head of state, not Mugabe himself, and still referred to him as "commander-in-chief".
The army wants a veneer of constitutionality to be preserved, and certainly none of his former comrades wants to arrest him, or worse, as often happens to leaders when the military takes over.
The army wants a political process to play out – Mr Mugabe to resign and Zanu-PF to name a new leader. And the military encouraged a public march to increase pressure on him, and show that their actions had the popular support.
So far, however, he is refusing to play ball, even though the ruling Zanu-PF party has sacked him as its leader, and so parliament may have to impeach him. However, on Sunday, Mugabe vowed to remain as president until the Zanu-PF congress, due in December, so it is far from clear what happens next.
If the ousted Mnangagwa does succeed Mugabe as president, he is cut from the same cloth. He has featured prominently in all of the atrocities and attacks on opposition supporters which have been carried out since Mugabe came to power. However, he has hinted that he may introduce some economic reforms, and even work with the opposition in some form of transitional government.
Crisis
Zimbabwe has gone from one economic crisis to another over the last decade. Estimates of the country's unemployment levels vary, but the country's biggest trade union claims the jobless rate was as high as 90% earlier this year.
Zimbabwe has struggled with hyperinflation, which peaked in 2008 with an official rate of 231 million per cent. The country was forced to abandon its own currency at a rate of Z$35 quadrillion to US$1, adopting the use of foreign cash.
People with money stored electronically in banks are unable to access it, or are subject to strict limits on what they can withdraw. Because of this, crypto-currencies that are traded online have risen in popularity. Following the news of the military takeover, Bitcoin prices in Harare surged on Wednesday.
Because of a continuing chronic shortage of hard money, the government issued their own version of dollars called bond notes, but they have rapidly lost their value.
Impeachment
The party of Zimbabwe's embattled President Robert Mugabe is to begin moves to impeach him. A Zanu-PF official said a motion to strip him of the presidency would be presented to parliament on Tuesday, and the process could take just two days.
The motion accuses the 93-year-old of charges including allowing his wife Grace to "usurp constitutional power". Military leaders, who last week intervened, said Mugabe would meet his exiled former vice-president soon.
Votes are expected to be held in both the National Assembly and the Senate – Zimbabwe's two parliamentary houses – on whether to begin impeachment proceedings.
If they pass by a simple majority, a joint committee from both chambers will be appointed to investigate removing the president. Then, if the committee recommends impeachment, the president can then be removed if both houses back it with two-thirds majorities.
Emmerson Mnangagwa fled Zimbabwe after Mugabe stripped him of his position, seen by many as a way clearing the way for his wife to succeed him as leader. The move riled top army officials, who stepped in and put Mugabe under house arrest, though he nominally remains the president.
The military said they have planned a "roadmap" with Mugabe for the future. On Sunday, despite intense pressure Mugabe surprised many by refusing to resign, instead in a TV speech vowing to preside over next month's Zanu-PF party congress.
Impeachment proceedings are set to go ahead after a deadline set by the party for Mugabe to stand down came and went. Speaking outside a party meeting on Monday, Member of Parliament Paul Mangwana said of the president: "He is a stubborn man, he can hear the voices of the people, but is refusing to listen." Impeachment in Zimbabwe can only occur in specific scenarios, on grounds of "serious misconduct", "violation" of the constitution or "failure to obey, uphold or defend" it, or "incapacity". "The main charge is that he has allowed his wife to usurp constitutional power when she has no right to run government. But she is insulting civil servants, the vice president, at public rallies. They are denigrating the army – those are the charges," Mangwana said. "He has refused to implement the constitution of Zimbabwe – particularly we had elections for the provincial councils, but up to now they have not been put into office.
He added that the process – which some experts had thought would be lengthy – could be fast-tracked and completed by Wednesday, "because the charges are so clear".
The opposition has tried and failed to remove Mr Mugabe using this process in the past. But now that the president has lost the support of his own ruling party and its overwhelming majority in both houses, reaching a two-thirds majority is achievable.
The vice-president would then take over Mugabe's position. The military, which supports Mnangagwa, would like to see him step into that role. But when he was removed from office, Phelekezela Mphoko – a known supporter of Grace Mugabe – became vice-president, and in theory would assume the presidential role.
It is not clear if Mnangagwa could be restored to his former position, and military leaders simply said the public would "be advised on the outcome of talks" between Mugabe and his former deputy.
Observation
Clearly, people generally want Robert Mugabe who failed the economy of the nation, to go. Will Robert Mugabe quit the post and politics and begin a retired life by fiving his valuable counsel to the new regime?
Interestingly, the rulers are eager to be the permanent owners of the nation. Their lust for power and craw for ability to cling on to power by crook as long as they can makes corruption rampant at all levels in the country.
Syrian president want to be the president for ever. He does not care if Syria is destroyed in order to protect his selfish interests.
Robert Mugabe is eager to make his wife the next president so that he could continue to rule through her. .
That is the problem with most rulers. Some countries like USA and Russia gave stipulated the number of years and terms one can rule.
Why not the UN debate the issue for suitable recommendations on the length of rule of presidents and prime ministers and the terms they can enjoy "serving" the respective nation. .
Uniformity could help the nations to pick the right rulers through proper polls.
Money seized from Equatorial Guinea VP Goes into Vaccine
As a classic precedence, the Justice Department of the United States has decided that $26.6m (£20m) seized from Equatorial Guinea's Vice-President Teodorin Nguema Obiang Mangue be used on purchasing COVID-19 vaccines and other essential medical programmes in Equitorial Guinea, located on the west coast of central Africa.
"Wherever possible, kleptocrats will not be allowed to retain the benefits of corruption," an official said in a statement, and reported by British Broadcasting Corporation.
Obiang was forced to sell a mansion in Malibu, California, a Ferrari and various Michael Jackson memorabilia as part of a settlement he reached with the US authorities in 2014 after being accused of corruption and money-laundering. He denied the charges.
The agreement stated that $10.3m of the money from the sale would be forfeited to the US and the rest would be distributed to a charity or other organisation for the benefit of the people of Equatorial Guinea, the Justice Department said.
The UN is to receive $19.25m to purchase and administer COVID-19 vaccines to at least 600,000 people in Equatorial Guinea, while a US-based charity is to get $6.35m for other medical programmes in Equatorial Guinea.
Teodorin Nguema has been working in position as Vice-President since 2012, before that he held numerous government positions, including Minister of Agriculture and Forestry. Known for his unquestionable lavish lifestyle, he has been the subject of a number of international criminal charges and sanctions for alleged embezzlement and corruption. He has a fleet of branded cars and a number of houses, and two houses alone in South Africa,
Teodorin Nguema has often drawn criticisms in the international media for lavish spending, while majority of the estimated 1.5 million population wallows in abject poverty. Subsistence farming predominates, with shabby infrastructure in the country. Equatorial Guinea consists of two parts, an insular and a mainland region. Equatorial Guinea is the third-largest oil producer in sub-Saharan Africa.
African Union's Inaction on Ethiopia Deplorable – Open Letter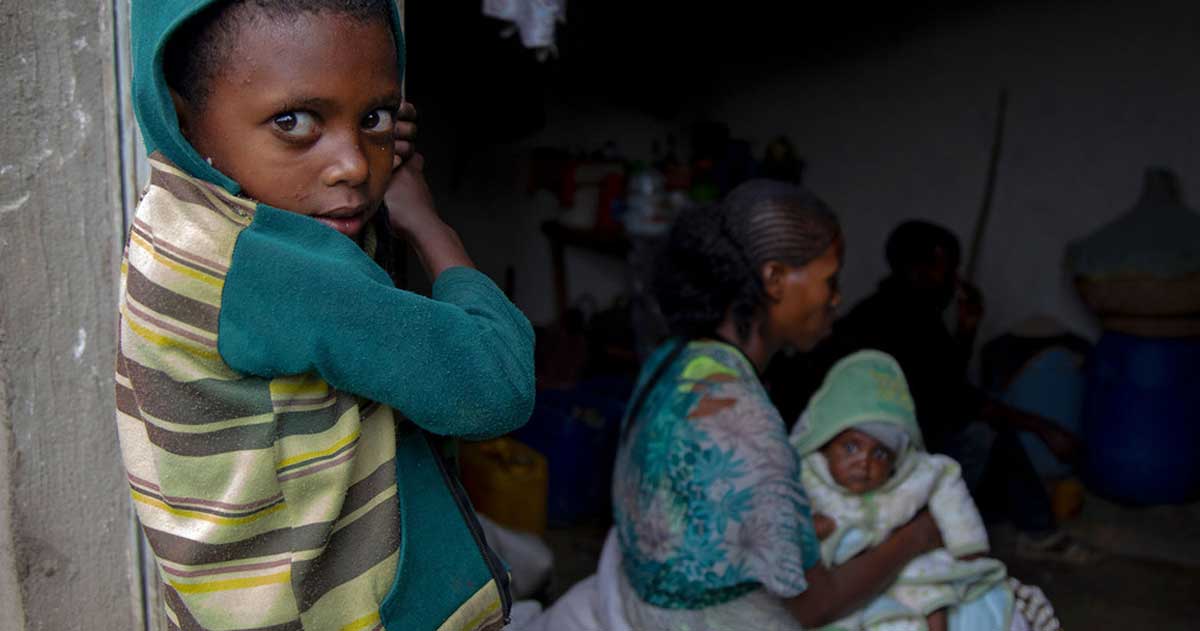 A group of African intellectuals says in an open letter that it is appalled and dismayed by the steadily deteriorating situation in Ethiopia. The letter, signed by 58 people, says the African Union's lack of effective engagement in the crisis is deplorable. The letter calls on regional bloc IGAD and the AU to "proactively take up their mandates with respect to providing mediation for the protagonists to this conflict".

The letter also asks for "all possible political support" for the AU's Special Envoy for the Horn of Africa, Olusegun Obasanjo, whose appointment was announced on August 26, 2021. A United Nations Security Council meeting on the same day welcomed the former Nigerian president's appointment.

Earlier in August 2021, UN chief Antonio Guterres appealed for a ceasefire, unrestricted aid access and an Ethiopian-led political dialogue. He told the council these steps were essential to preserve Ethiopia's unity and the stability of the region and to ease the humanitarian crisis. He said that he had been in close contact with Ethiopian Prime Minister Abiy Ahmed and had received a letter from the leader of the Tigray region in response to his appeal. "The UN is ready to work together with the African Union and other key partners to support such a dialogue," he said.

August 26, 2021 was only the second time during the conflict that the council held a public meeting to discuss the situation. Britain, Estonia, France, Ireland, Norway and the United States requested the session.

Fighting between the national government and the Tigray People's Liberation Front broke out in November 2020, leaving millions facing emergency or crisis levels of food insecurity, according to the United Nations. Both sides have been accused of atrocities.
More African Countries Register Russia's Sputnik Vaccine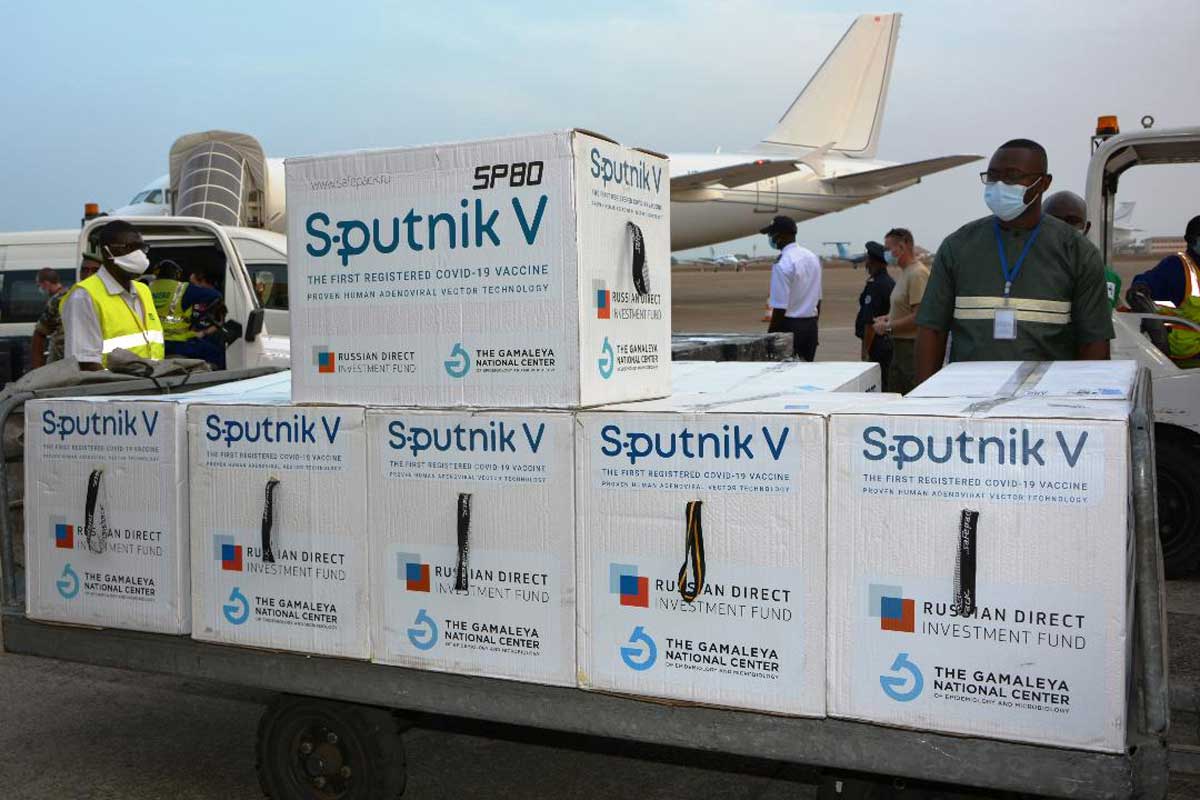 Africa Centres for Disease Control and Prevention (Africa CDC) is a specialized technical institution of the African Union (AU) that strengthens the capacity and capability of Africa's public health institutions as well as partnerships to detect and respond quickly and effectively to disease threats and outbreaks, based on data-driven interventions and programmes.
During the outbreak of the coronavirus, the African Vaccine Acquisition Task Team (AVATT), was established by African Union, as a component in support of the Africa Vaccine Strategy and was endorsed by the AU Bureau of Heads of State and Government on 20th of August 2020.
Dr John Nkengasong, Director of the Africa Centers for Disease Control and Prevention (Africa CDC), has emphasized: "Africa has to team up with development partners to achieve its 60% continent-wide vaccination in the next two years. I think that is why we should as a collective of the continent, and of course, in partnership with the developed world make sure that Africa has a timely access to vaccines to meet our vaccination targets."
An official media release in February 2021, the Africa Vaccine Acquisition Task Team from the African Union (AU) informed that Russia would supply and deliver 300 million Sputnik V vaccines to Africa. That step was intended to support African countries to attain their targeted immunization of 60% of the population by the year-end. That vaccine story disappeared, but instead what become so common is the speedy registration of Sputnik V on bilateral basis in various African countries.
According to the latest, Nigeria has become the 68th country in the world to approve the Russian vaccine. The use of the Sputnik V coronavirus vaccine has been approved in Nigeria, the Russian Direct Investment Fund (RDIF) said in an official statement.
"The Russian Direct Investment Fund (RDIF, Russia's sovereign wealth fund) announces the approval of the Russian Sputnik V vaccine against coronavirus by the National Agency for Food and Drug Administration and Control of Nigeria (NAFDAC). Nigeria has become the 68th country in the world to approve the Russian vaccine. Total population of all countries, where Sputnik V is approved for use, now exceeds 3.7 billion people, which is nearly half of the global population," the statement said.
"Nigeria is the most populous nation in Africa, and the approval of Sputnik V will provide for using one of the safest and most effective vaccines in the world. Sputnik V is based on a proven human adenoviral vectors platform and is successfully used in over 50 countries. Approval in Nigeria will make an important contribution to the country's fight against the pandemic," CEO of the Russian Direct Investment Fund (RDIF) Kirill Dmitriev said.
Besides Nigeria, other African countries have registered Russia's Sputnik V vaccine. Reportedly, the vaccine has been registered in Algeria, Angola, Djibouti, Egypt, Gabon, Ghana, Guinea, Kenya, Morocco, Namibia, Tunisia, the Republic of Congo (DRC) and Zimbabwe.
Russia's drive to share Sputnik V vaccine, of course, offers a chance to raise its image and strengthen alliances in Africa. Ministry of Foreign Affairs of the Russian Federation has made efforts promoting the vaccine using all its channels. But supply and delivery have largely lagged behind, the pledges have simply not been fulfilled. Russian authorities have oftentimes said that they would step up efforts for fruitful cooperation in combating coronavirus in Africa.
Promising more than can be delivered appears to be a universal problem with coronavirus vaccines, and it is a real risk for Russia as well, said Theresa Fallon, Director of the Brussels-based Centre for Russia Europe Asia Studies. "They have won the gold medal for creating this very effective vaccine," she said. "But the problem is how are they going to implement production and delivery?"
Russian Direct Investment Fund (RDIF), with profit motivation, has attempted supplying the Russian vaccines through, Sheikh Ahmed Dalmook Al Maktoum, from the Monarch family and a third party in Dubai, United Arab Emirates, to a number of African countries. For instance, the Republic of Ghana reportedly signed US$64.6 million contract for Sputnik V vaccine from Russia through Sheikh Ahmed Dalmook Al Maktoum. It was double the price from the producer as reported in the media.
On the other hand, Russian President Vladimir Putin has noted, in a speech early September, that advanced countries that produce vaccines against the coronavirus do little to protect humanity from the pandemic.
"The benefits of vaccination are enjoyed mostly by advanced economies. The bulk of the vaccines is made there, and it is used to protect their own population. But very little is being done to protect humanity in the broad sense," Putin said at the plenary session of the Eastern Economic Forum in Vladivostok, the Far East of Russia. "This is very bad for the producers, because all this boomerangs around the globe. For instance, in Africa the level of protection with vaccines is minimal, but contacts with the African countries continue. There is no getting away from this. This infection will return again and again."
According to an official release obtained late February, the Sputnik V vaccine the following advantages:
• Efficacy of Sputnik V is 91.6% as confirmed by the data published in the Lancet, one of the world's oldest and most respected medical journals; It is one of only three vaccines in the world with efficacy of over 90%; Sputnik V provides full protection against severe cases of COVID-19.
• The Sputnik V vaccine is based on a proven and well-studied platform of human adenoviral vectors, which cause the common cold and have been around for thousands of years.
• Sputnik V uses two different vectors for the two shots in a course of vaccination, providing immunity with a longer duration than vaccines using the same delivery mechanism for both shots.
• The safety, efficacy and lack of negative long-term effects of adenoviral vaccines have been proven by more than 250 clinical studies over two decades.
• The developers of the Sputnik V vaccine are working collaboratively with AstraZeneca on a joint clinical trial to improve the efficacy of AstraZeneca vaccine.
• There are no strong allergies caused by Sputnik V.
• The price of Sputnik V is less than $10 per shot, making it affordable around the world.
In February, peer-reviewed medical journal The Lancet published an analysis from Phase III clinical trial of the Russian vaccine, showing its 91.6-percent efficacy against symptomatic COVID-19. The Sputnik V vaccine was developed by the Gamaleya Research Institute of Epidemiology and Microbiology.
Sputnik V was registered in Russia on August 11, 2020 as the world's first officially registered coronavirus vaccine. Russian vaccines have advantages as no deaths have been reported after vaccination with the Sputnik V, Alexander Gintsburg, Director of the Gamaleya Center, the vaccine developer, said and was reported by TASS News Agency. "As of today, no deaths after vaccination with Sputnik V have been registered," he said.
Russian Direct Investment Fund (RDIF) is Russia's sovereign wealth fund established in 2011 to make equity co-investments, primarily in Russia, alongside reputable international financial and strategic investors. RDIF acts as a catalyst for direct investment in the Russian economy. RDIF's management is based in Moscow.
In Africa, during first of September, the coronavirus-related death toll has topped 196,190, while more than 6.9 million recoveries have been reported. South Africa accounts for a majority of coronavirus cases and deaths across Africa – 2,777,659 and 82,261 respectively. The death toll in Tunisia climbed to 23,451, and 664,034 cases have been confirmed. Egypt recorded 16,736 deaths and 288,441 coronavirus cases.
In Sub-Saharan Africa, Ethiopia is ranked second to South Africa (308,134 cases and 4,675 deaths) and is followed by Kenya (235,863 cases and 4,726 deaths) and Nigeria (191,805 and 2,455). The total number of COVID-19 cases has reached almost 8 million in Africa, according to the World Health Organization's (WHO) Regional Office for Africa.