Zimbabwe: President Mugabe faces impeachment by parliament
The world waits to see what happens next after the military took over Zimbabwe and after 93-year-old leader President Robert Mugabe refused to resign despite pressure from the army and the ruling Zanu-PF party.
Mugabe has confounded his critics by staying in power for so long. Sometimes dismissed as a cartoon figure abroad, he was viewed in Zimbabwe, at least originally, as a revolutionary hero who fought against white minority rule, and still enjoys respect as the "father of the nation".
But Robert Mugabe and his supporters have used violence to keep a tight grip on power, using the machinery of the state to bolster his party and himself. His party says it is fighting capitalism and colonialism, but the country's economic problems have tested even his most ardent supporters. He has often said he would only step down when his "revolution" was complete, but also wants to handpick his successor – something that led to the current crisis.
Wife
His unpopular wife caused the downfall of once respected Robert Mugabe. Also Grace aged 93 and in visible decline, the battle to succeed him intensified in recent months.
The ruling party split into two factions – one backing his wife Grace, 40 years his junior, and the other his long-time ally, Emmerson Mnangagwa. When he sacked Mnangagwa, it was obvious that he was backing his wife to take power. She was deeply unpopular, partly because of her love of shopping, which led to her nickname "Gucci Grace". Mnangagwa fought in the 1970s war of independence which brought Mugabe to power and retains close ties with many other former comrades, who occupy senior positions across the top of all of Zimbabwe's security forces. So when he was ousted, they intervened on his behalf.
The military certainly intervened, however they have not replaced the president – yet. In a statement on television, the military said it had temporarily taken control to "target criminals" around the head of state, not Mugabe himself, and still referred to him as "commander-in-chief".
The army wants a veneer of constitutionality to be preserved, and certainly none of his former comrades wants to arrest him, or worse, as often happens to leaders when the military takes over.
The army wants a political process to play out – Mr Mugabe to resign and Zanu-PF to name a new leader. And the military encouraged a public march to increase pressure on him, and show that their actions had the popular support.
So far, however, he is refusing to play ball, even though the ruling Zanu-PF party has sacked him as its leader, and so parliament may have to impeach him. However, on Sunday, Mugabe vowed to remain as president until the Zanu-PF congress, due in December, so it is far from clear what happens next.
If the ousted Mnangagwa does succeed Mugabe as president, he is cut from the same cloth. He has featured prominently in all of the atrocities and attacks on opposition supporters which have been carried out since Mugabe came to power. However, he has hinted that he may introduce some economic reforms, and even work with the opposition in some form of transitional government.
Crisis
Zimbabwe has gone from one economic crisis to another over the last decade. Estimates of the country's unemployment levels vary, but the country's biggest trade union claims the jobless rate was as high as 90% earlier this year.
Zimbabwe has struggled with hyperinflation, which peaked in 2008 with an official rate of 231 million per cent. The country was forced to abandon its own currency at a rate of Z$35 quadrillion to US$1, adopting the use of foreign cash.
People with money stored electronically in banks are unable to access it, or are subject to strict limits on what they can withdraw. Because of this, crypto-currencies that are traded online have risen in popularity. Following the news of the military takeover, Bitcoin prices in Harare surged on Wednesday.
Because of a continuing chronic shortage of hard money, the government issued their own version of dollars called bond notes, but they have rapidly lost their value.
Impeachment
The party of Zimbabwe's embattled President Robert Mugabe is to begin moves to impeach him. A Zanu-PF official said a motion to strip him of the presidency would be presented to parliament on Tuesday, and the process could take just two days.
The motion accuses the 93-year-old of charges including allowing his wife Grace to "usurp constitutional power". Military leaders, who last week intervened, said Mugabe would meet his exiled former vice-president soon.
Votes are expected to be held in both the National Assembly and the Senate – Zimbabwe's two parliamentary houses – on whether to begin impeachment proceedings.
If they pass by a simple majority, a joint committee from both chambers will be appointed to investigate removing the president. Then, if the committee recommends impeachment, the president can then be removed if both houses back it with two-thirds majorities.
Emmerson Mnangagwa fled Zimbabwe after Mugabe stripped him of his position, seen by many as a way clearing the way for his wife to succeed him as leader. The move riled top army officials, who stepped in and put Mugabe under house arrest, though he nominally remains the president.
The military said they have planned a "roadmap" with Mugabe for the future. On Sunday, despite intense pressure Mugabe surprised many by refusing to resign, instead in a TV speech vowing to preside over next month's Zanu-PF party congress.
Impeachment proceedings are set to go ahead after a deadline set by the party for Mugabe to stand down came and went. Speaking outside a party meeting on Monday, Member of Parliament Paul Mangwana said of the president: "He is a stubborn man, he can hear the voices of the people, but is refusing to listen." Impeachment in Zimbabwe can only occur in specific scenarios, on grounds of "serious misconduct", "violation" of the constitution or "failure to obey, uphold or defend" it, or "incapacity". "The main charge is that he has allowed his wife to usurp constitutional power when she has no right to run government. But she is insulting civil servants, the vice president, at public rallies. They are denigrating the army – those are the charges," Mangwana said. "He has refused to implement the constitution of Zimbabwe – particularly we had elections for the provincial councils, but up to now they have not been put into office.
He added that the process – which some experts had thought would be lengthy – could be fast-tracked and completed by Wednesday, "because the charges are so clear".
The opposition has tried and failed to remove Mr Mugabe using this process in the past. But now that the president has lost the support of his own ruling party and its overwhelming majority in both houses, reaching a two-thirds majority is achievable.
The vice-president would then take over Mugabe's position. The military, which supports Mnangagwa, would like to see him step into that role. But when he was removed from office, Phelekezela Mphoko – a known supporter of Grace Mugabe – became vice-president, and in theory would assume the presidential role.
It is not clear if Mnangagwa could be restored to his former position, and military leaders simply said the public would "be advised on the outcome of talks" between Mugabe and his former deputy.
Observation
Clearly, people generally want Robert Mugabe who failed the economy of the nation, to go. Will Robert Mugabe quit the post and politics and begin a retired life by fiving his valuable counsel to the new regime?
Interestingly, the rulers are eager to be the permanent owners of the nation. Their lust for power and craw for ability to cling on to power by crook as long as they can makes corruption rampant at all levels in the country.
Syrian president want to be the president for ever. He does not care if Syria is destroyed in order to protect his selfish interests.
Robert Mugabe is eager to make his wife the next president so that he could continue to rule through her. .
That is the problem with most rulers. Some countries like USA and Russia gave stipulated the number of years and terms one can rule.
Why not the UN debate the issue for suitable recommendations on the length of rule of presidents and prime ministers and the terms they can enjoy "serving" the respective nation. .
Uniformity could help the nations to pick the right rulers through proper polls.
West Africa: Extreme poverty rises nearly 3 per cent due to COVID-19
Extreme poverty in West Africa rose by nearly three per cent in 2020, another fallout from the COVID-19 pandemic, a UN-backed report launched on Thursday that looks at the socio-impact of the crisis has revealed.
The proportion of people living on less than $1.90 a day jumped from 2.3 per cent last year to 2.9 per cent in 2021, while the debt burden of countries increased amid slow economic recovery, shrinking fiscal space and weak resource mobilization.
More than 25 million across the region are struggling to meet their basic food needs.
Gains annihilated
The study was published by the Economic Community of West African States (ECOWAS), in partnership with the West Africa Sub-Regional Office for the UN Economic Commission for Africa (UNECA) and the World Food Programme (WFP).
Sekou Sangare, the ECOWAS Commissioner for Agriculture, Environment and Water resources, said the pandemic has, in particular, annihilated benefits gained in fighting food insecurity and malnutrition.
"Even if we are happy with the governments' response through the mitigation actions they have taken, we have to worry about the residual effects of the health and economic crisis as they are likely to continue disturbing our food systems for a long time while compromising populations access to food, due to multiple factors," he said.
The report highlights the effects of measures aimed at preventing coronavirus spread, such as border closures, movement restrictions and disruption of supply chains.
Forced to sell
These measures had an impact on income-generating activities, and on food prices in markets, with small traders, street vendors and casual workers most affected.
The deteriorating economic situation has adversely affected food security and nutrition in West Africa.
More than 25 million people are unable to meet their basic food needs, a nearly 35 per cent increase compared to 2020. People have been forced to sell their assets and livelihoods in order to get enough to eat.
The situation is most severe in those areas affected by conflict, such as the Lake Chad Basin region, the Sahel, and the Liptako-Gourma region, which borders Burkina Faso, Mali and Niger.
Strengthen social protection
The partners hope the report will encourage public and private response to address the pandemic's negative impacts on the people of West Africa.
Chris Nikoi, WFP's Regional Director for West Africa, underscored the need for immediate and concerted action.
"This report clearly shows the urgent need for Governments and partners to deliberately increase investments to strengthen and increase social protection programs, social safety-nets such as school meals, and other livelihoods-enhancing programs with particular emphasis on women and youth," he said.
The Director of the ECA's Sub-Regional Office, Ngone Diop, pointed to one of the strengths of the partnership, namely the ability to carry out an online survey which mobilized nearly 8,000 respondents.
Moreover, she said "basing our analyses on primary, first-hand data from households directly impacted by the health crisis makes it possible to offer decision-makers at the regional and national levels with relevant and better-targeted policy options."
Responding to needs
Since the outbreak of the pandemic nearly three years ago, ECOWAS and its partners have implemented several economic and financial measures to respond to the increasing needs in the region.
ECOWAS Member States, with support from WFP and other technical partners, have also expanded social protection programmes, as well as food distributions, for the most vulnerable communities.
For example, In Mali and Niger, they are supporting some 1.4 million people and helping to strengthen national social protection systems.
"WFP is committed to engage more with ECOWAS in enhancing coordination and facilitating experience sharing among countries, with the aim to ensure social protection systems in the region support food security and nutrition and provide resilience to shocks," said Mr. Nikoi.
Pragmatic Proposals to Optimize Russia's Pledged Rehabilitation of Ethiopia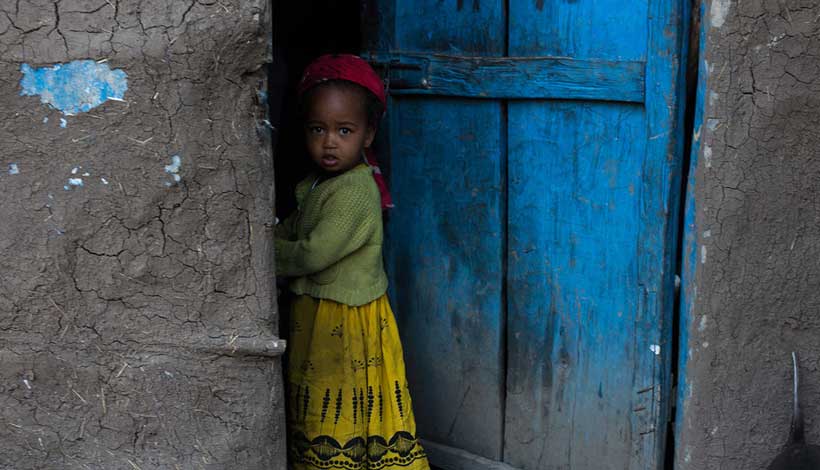 Russian Ambassador to Ethiopia Evgeny Terekhin pledged that his homeland will help rehabilitate his hosts after getting a clearer understanding of the full extent of the damage that the terrorist-designated Tigray People's Liberation Front (TPLF) inflicted on the northern part of the country throughout the course of its approximately half-year-long occupation of the Afar and Amhara Regions. China's Xinhua recently cited official Ethiopian government statistics about this which claim that the Amhara Region suffered damages upwards of approximately $5.7 billion.
According to their data, the TPLF partially or fully damaged 1,466 health facilities and vandalized water, electricity, and transport infrastructure. 1.9 million children are out of school in that region after more than 4,000 schools were damaged by the group. Over 1.8 million people were displaced from the Afar and Amhara Regions while 8.3 million there are suffering from food insecurity. The scale of this humanitarian crisis is massive and the direct result of the US-led West's Hybrid War on Ethiopia that was waged to punish the country for its balanced foreign policy between the US and China.
It's here where Russia can rely on its recent experiences in helping to rehabilitate Syria and the Central African Republic (CAR) in order to optimize its pledged rehabilitation of Ethiopian. Those two countries are much more war-torn than Ethiopia is, the latter of which only saw fighting in its northern regions instead of the entirety of its territory like the prior two did. The most urgent task is to ensure security in the liberated areas, which can be advanced by summer 2021's military cooperation agreement between Russia and Ethiopia.
This pact could potentially see Russia sharing more details of its earlier mentioned experiences in order to enhance the Ethiopian National Defense Force's (ENDF) security and stabilization operations in the northern part of the country. Syria and the CAR survived very intense Hybrid Wars that utilized cutting-edge military tactics and strategies against them similar to those that were subsequently directed against Ethiopia by the TPLF. It would help the ENDF to learn more about the challenges connected to ensuring security in areas that have been liberated from such contemporary Hybrid War forces.
The next order of business is to help the many victims of that country's humanitarian crisis. Russia's experience with assisting Syria in this respect, which suffered one of the world's worst humanitarian crises in decades, can be of use to Ethiopia. This is especially the case when it comes to aiding its internally displaced people. Their immediate needs must be met and maintained, which might require urgent support from that country's trusted partners such as Russia. Provisioning such in an effective and timely manner can also improve Russia's international reputation too, especially among Africans.
Northern Ethiopia's post-war rehabilitation must be comprehensive and sustainable. The country's Medemer philosophy — which has been translated as "coming together" – will form the basis of these efforts. Prime Minister Abiy Ahmed touched upon this in his 2019 Nobel Peace Prize speech and his book of the same name that was released earlier that year. Its English translation hasn't yet been published but Medemer was explained at length by high-level Ethiopian officials during an early 2020 US Institute of Peace panel talk and in Ethiopian writer Linda Yohannes' insightful book review.
An oversimplification of it in the economic context is that Medemer preaches the need for comprehensive, inclusive, and sustainable growth through public-private and other partnerships that bring prosperity to all of its people, which in turn strengthens socio-political relations between them. It seeks to apply positive aspects of foreign models while avoiding the bad ones. The Medemer mentality aspires to balance cooperation with competition, constantly improving itself as needed, in order to synchronize and synergize Ethiopia's natural economic advantages in people, location, and resources.
In practice, this could see Russian public and private companies partnering with Ethiopia's primarily public ones to rehabilitate the northern regions' damaged infrastructure. Since sustainable growth is one of Medemer's key concepts, the country's Russian partners could also train more laborers, social workers, teachers, and doctors throughout the course of these projects while offering scholarships to some internally displaced youth for example. In that way, Russia and Ethiopia could truly embody the Medemer spirit by literally bringing their people closer together as a result of these noble efforts.
All the while, Russia's international media flagships of RT and Sputnik should be active on the ground documenting the entire experience. The immense influence that Moscow has in shaping global perceptions can be put to positive use in exposing the foreign-backed TPLF's countless crimes against humanity in northern Ethiopia. This can powerfully counteract the US-led West's information warfare campaign against its government, which misportrays the TPLF as innocent victims of the "genocidal" ENDF, exactly as similar Russian media efforts have done in debunking Western lies against Syria.
The world wouldn't only benefit by learning more about the US-led West's lies against Ethiopia, but also in seeing how effectively Russia is working to reverse the damage that their TPLF proxies inflicted in the northern part of that country. Russia is also a victim of their information warfare campaign, which misportrays the Kremlin as a dangerous and irresponsible international actor. The truth, however, is that Russia is a peaceful and responsible international actor that has a documented track record of cleaning up the West's Hybrid War messes in Syria, the CAR, and prospectively soon even Ethiopia too.
Upon taking the lead in rehabilitating northern Ethiopia, Russia should diversify the stakeholders in that country's prosperity in coordination with its hosts. It's in Ethiopia's interests as well to receive assistance from as many responsible and trusted partners as possible. Russia can help by requesting that relevant aid and multilateral rehabilitation efforts be placed on the agenda of the proposed heads of state meeting between the Russian, Indian, and Chinese (RIC) leaders that presidential aide Yury Ushakov said was discussed for early 2022 during President Putin's latest video call with President Xi in December.
The RIC countries stood with in solidarity with Ethiopia at the United Nations in the face of the US-led West's subversive attempts to weaponize international law against it. They're strong economies in their own right, not to mention through their cooperation via BRICS and the SCO, the latter organization of which also has anti-terrorist and other security dimensions. These two multipolar platforms could potentially be used to extend economic, financial, humanitarian, and security cooperation to their Ethiopian partner to complement bilateral and trilateral efforts in this respect.
Russia's increasingly strategic ties with the United Arab Emirates (UAE) could also lead to Moscow working more closely with Abu Dhabi on related rehabilitation matters with their shared partners in Addis Ababa. Observers shouldn't forget that Crown Prince Mohammed Bin Zayed (MBZ) played a crucial role in brokering peace between Ethiopia and Eritrea in 2018. He even awarded their leaders his country's highest civil honor when they both visited the UAE that summer. Furthermore, Al Jazeera alleges that the UAE has maintained a humanitarian (and possibly even military) air bridge to Ethiopia.
Regardless of whether or not the military aspect of this reported bridge is true or not, there's no denying that the UAE has emerged as a major stakeholder in Ethiopia's success. It deposited $1 billion in Ethiopia's central bank in summer 2018 as part of its $3 billion aid and investment pledge at the time. The UAE also plans to build an Eritrean-Ethiopian oil pipeline in order to help the latter export its newly tapped reserves in the southeast. Additionally, DP World signed a memorandum with Ethiopia in May 2021 to build a $1 billion trade and logistics corridor to separatist Somaliland's Berbera port.
Considering the closeness of Emirati-Ethiopian relations, it would therefore be fitting for RIC to incorporate the UAE as an equal partner into any potential multilateral plan that those countries might come up with during their proposed heads of state summit sometime in early 2022. It enjoys excellent relations with all three of them so it's a perfect fit for complementing their shared efforts. Plus, the UAE has the available capital needed to invest in high-quality, long-term, but sometimes very expensive infrastructure projects, which can ensure northern Ethiopia's sustainable rehabilitation.
It's pivotal for Russia to prioritize its pledged rehabilitation of Ethiopia ahead of the second triennial Russia-Africa Summit that's expected to take place in October or November after fall 2019's first-ever summit saw Russia return to Africa following a nearly three-decade-long hiatus. Coincidentally, Ethiopia requested last April to hold the next event in Addis Ababa. That would be a sensible choice since its capital city hosts the African Union headquarters, has sufficient infrastructure, and can serve most of the continent through its Ethiopian Airlines, which regularly wins awards as Africa's best airline.
The interest that Ethiopian Ambassador to Russia Alemayehu Tegunu recently expressed in courting more Russian investment ahead of the next summit goes perfectly well with Russian Ambassador to Ethiopia Terekhin's vow to heighten cooperation between those countries' ruling parties. This in turn raises the chances that the present piece's proposals could hopefully serve as the blueprint for beginning relevant discussions as soon as possible on Russia's pledged rehabilitation of Ethiopia with a view towards achieving tangible successes ahead of the next Russia-Africa Summit.
That timing is so important since Russia mustn't miss the opportunity to showcase its bespoke "Democratic Security" model in Ethiopia. This emerging concept refers to the comprehensive thwarting of Hybrid War threats through economic, informational, military, and other tactics and strategies such as the action plan that was proposed in the present piece. "Democratic Security" approaches vary by country as evidenced from the differing ones that Russia's practicing in Syria and the CAR, but the concept could attract many more African partners if it's successful in Ethiopia by next fall's summit.
Russia must therefore do everything in its power to bring this best-case scenario about. Rehabilitating Ethiopia won't just improve millions of lives, expose the war crimes committed by the US-led West's TPLF proxies, and enable Russia to showcase its "Democratic Security" model to other African countries, but ensure that the continent's historical fountainhead of anti-imperialism and pan-Africanism survives its existential struggle. Upon that happening, Ethiopia can then serve to inspire a revival of these ideas all across Africa through its complementary Medemer concept and thus strengthen multipolarity.
From our partner RIAC
Decade of Sahel conflict leaves 2.5 million people displaced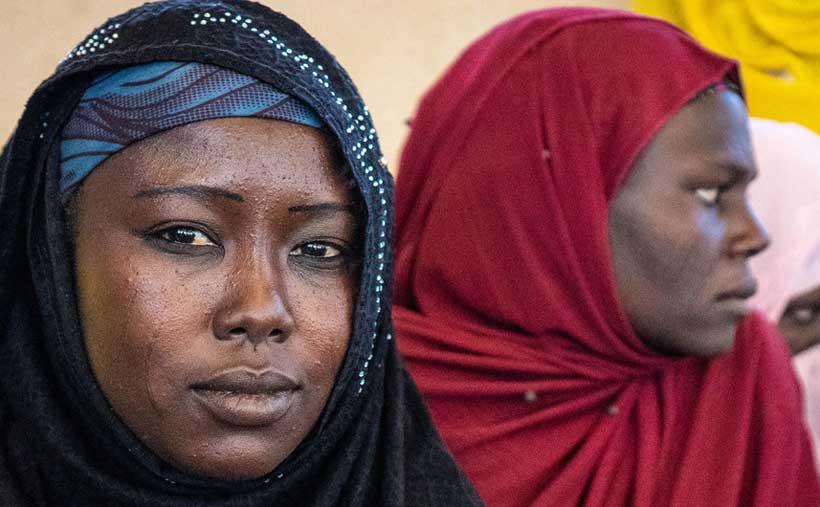 The UN Refugee Agency (UNHCR) called on Friday for concerted international action to end armed conflict in Africa's central Sahel region, which has forced more than 2.5 million people to flee their homes in the last decade.
Speaking to journalists in Geneva, the agency's spokesperson, Boris Cheshirkov, informed that internal displacement has increased tenfold since 2013, going from 217,000 to a staggering 2.1 million by late last year.
The number of refugees in Burkina Faso, Mali, and Niger now stands at 410,000, and the majority comes from Mali, where major civil conflict erupted in 2012, leading to a failed coup and an on-going extremist insurgency.
Increase in one year
Just last year, a surge in violent attacks across the region displaced nearly 500,000 people (figures for December still pending).
According to estimates from UN partners, armed groups carried out more than 800 deadly attacks in 2021.
This violence uprooted some 450,000 people within their countries and forced a further 36,000 to flee into a neighbouring country.
In Burkina Faso alone, the total number of Internally Displaced Persons (IDPs) rose to more than 1.5 million by the end of the year. Six in ten of the Sahel's displaced are now from this country.
In Niger, the number of IDPs in the regions of Tillabéri and Tahoua has increased by 53 per cent in the last 12 months. In Mali, more than 400,000 people are displaced internally, representing a 30 per cent increase from the previous year.
Climate, humanitarian crisis
Meanwhile, the humanitarian situation is rapidly deteriorating with crises on multiple fronts.
Insecurity is the main driver, made worse by extreme poverty, and the COVID-19 pandemic. The effects of the climate crisis are also felt more strongly in the region, with temperatures rising 1.5 times faster than the global average.
Women and children are often the worst affected and disproportionately exposed to extreme vulnerability and the threat of gender-based violence.
According to the UNHCR spokesperson, "host communities have continued to show resilience and solidarity in welcoming displaced families, despite their own scant resources."
He also said that Government authorities have demonstrated "unwavering commitment" to assisting the displaced, but they are now "buckling under increasing pressure."
Bold response
UNHCR and humanitarian partners face mounting challenges to deliver assistance, and continue to be the target of road attacks, ambushes, and carjacking.
In this context, the agency is calling on the international community to take "bold action and spare no effort" in supporting these countries.
UNHCR is also leading the joint efforts of UN agencies and NGOs to provide emergency shelter, manage displacement sites and deliver vital protection services, including combating gender-based violence and improving access to civil documentation.
In 2021, more than a third of the agency's Central Sahel funding needs were unmet.
This year, to mount an effective response in Burkina Faso, Niger and Mali, the agency needs $307 million.