Crown Prince Mohammed reform: Saudi Arabia attacks high level corruption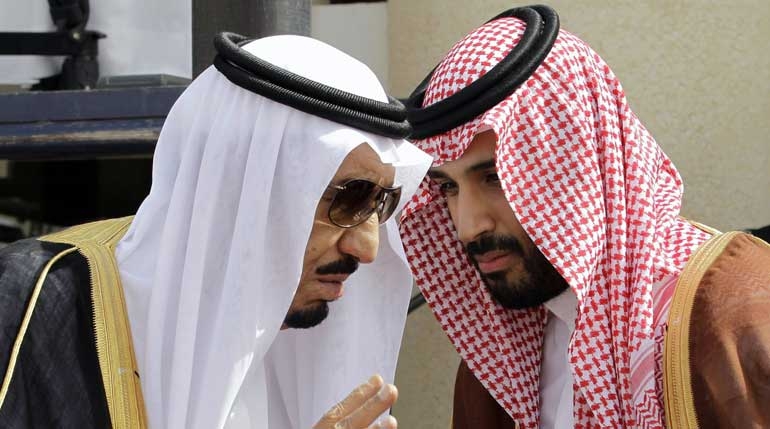 Saudi Arabia, the birthplace as well as spiritual home of Islam, has been in news in recent years as it makes strenuous efforts to enhance its global profile as a leader of (Sunni) Islamic world. It managed the Arab Spring so well that though the phenomenon had struck entire Arab world, starting from Tunisia, just passed by that nation without making any real impact on the Saudi life and politics.
However, Saudi government and the king himself were in anxiety and despair until the "spring" died down.
The fact that Saudi Arabians and royal families are corrupt like other materialistic countries has shocked the world as they thought Saudi Arabia, the birthplace of holy Prophet of Islam, was free from bribery and corruption and Saudi kingdom is a nation of honest people.
Corruption is rampant in Saudi Arabia and other Gulf states. The ruling classes and their allies, close relatives are engaged in wealth creation activities by engaging themselves in corrupt practices.
As the first ever Arab leader Saudi king Salman bins Abdulaziz Al Saud, through his son Crown Prince Mohammad, is now seen taking bold steps to cleanse the Saudi system off corruption and give Islamic laws due place in the system that would g a long way streamlining the Islamic governance in Islamic world beyond Arab nations.
All of a sudden Saudi government under Crown Prince Mohammad decided to check growth of corruption in the Islamic nation, found even many of the royal families within the government corrupt, arrested and put them in jail. According to initial report, at least 11 princes, four current ministers and several former ministers had been detained in the anti-corruption probe.
Saudi Arabia's Crown Prince Salman has dismissed a number of senior ministers and detained nearly a dozen princes in an investigation by a new anti-corruption committee on Saturday. Prince Alwaleed bin Talal, a billionaire businessman who owns investment firm Kingdom Holding, was among those held. The senior ministers who were sacked include Prince Mitaab bin Abdullah, the head of the National Guard.
Those involved in the historic corruption scandal of Saudi kingdom include: Alwaleed bin Talal, owner of Kingdom Holding group; Prince Mitaab bin Abdullah, minister of the National Guard; Prince Turki bin Abdullah, former governor of Riyadh ; Prince Turki bin Nasser, former head of meteorology, environment; Waleed al-Ibrahim, chairman of MBC media group; Khaled al-Tuwaijri, former president of the Royal Court; Adel Faqih, minister of economy and planning; Amr al-Dabbagh, former president of the General Investment Authority; Saleh Abdullah Kamel, chairman of Dallah al Baraka Group; Saud al-Tobaishi, head of Royal ceremonies and protocols; Ibrahim al-Assaf, state minister and executive of Saudi Aramco; Bakr Binladin, owner of construction company Saudi Binladin Group; Saud al-Dawish, former CEO of Saudi Telecom Company; Khaled al-Mulhem, former director general of Saudi Arabian Airlines.
In a statement Salman alluded to the "exploitation by some of the weak souls" who have put their own interests above the public interest, in order to, illicitly, accrue money" for the creation of the anti-graft committee.
The detentions follow a crackdown in September on political opponents of Saudi Arabia's rulers that saw some 30 clerics, intellectuals and activists detained. Prince Alwaleed, a flamboyant character, has sometimes used his prominence as an investor to aim barbs at the kingdom's rulers. In December 2015, he called then-US presidential candidate Donald Trump a "disgrace to all America" and demanded on Twitter that he withdraw from the election.
The arrested officials are believed to be being housed in the five-star Ritz Carlton Hotel, which two weeks ago held a high-profile investment summit under the auspices of Prince Mohammed. The convention centre next door was used to receive Donald Trump in May, when the US president travelled to Saudi Arabia to reset relations with his country's long-term ally, which had deteriorated under the Obama administration that had pivoted to Iran.
Saudis really are on the brink of dramatic changes. In 2015, Mohammed bin Salman became minster of defence. Just a few months ago, he became the head of all the internal security forces because they got rid of the Mohammed bin Nayef, then crown prince. Now he's taken control of the third most important security apparatus within the country, so he has defence, he is in control of interior and now he is in control of the guards.
Clearly he has the stage set. Clearly all the heads of all the major media networks, newspapers, and commentators were all already groomed, set in motion in order to defend the crown prince and his policies. There are already new songs for the crown prince and his glory, so internally they are definitely setting the stage in terms of the three security apparatuses, the media and so on.
President Trump has given his blessings and support to the crown prince Mohammad with the hundreds of billions of dollars of promised contracts, so he's certainly supporting his various ambitions in the region, most importantly that of the confrontation with Iran in the region. This is something that Trump really wants as well as apparently a promised rapprochement with Israel.
Rise of Saudi Arabia
Saudi Arabia houses the holiest Mosques of Islam. As the motherland of Islam, Saudi Arabia was a poor nation until oil was discovered last century.
Saudi Arabia is geographically the fifth-largest state in Asia and second-largest state in the Arab world after Algeria. Saudi Arabia is bordered by Jordan and Iraq to the north, Kuwait to the northeast, Qatar, Bahrain and the United Arab Emirates to the east, Oman to the southeast and Yemen to the south. It is separated from Israel and Egypt by the Gulf of Aqaba. It is the only nation with both a Red Sea coast and a Persian Gulf coast and most of its terrain consists of arid desert and mountains.
Discovery of oil greatly enhanced the economic and financial prowess of Saudi kingdom. Petroleum was discovered on 3 March 1938 and followed up by several other finds in the Eastern Province. Saudi Arabia has since become the world's largest oil producer and exporter, controlling the world's second largest oil reserves and the sixth largest gas reserves. The kingdom is categorized as a World Bank high-income economy with a high Human Development Index and is the only Arab country to be part of the G-20 major economies. However, the economy of Saudi Arabia is the least diversified in the Gulf Cooperation Council, lacking any significant service or production sector, apart from the extraction of resources.
Saudi Arabia is heavily dependent on oil for income and has been suffering since oil prices crashed from more than $100 a barrel in 2014. The kingdom has been desperately trying to diversify its economy away from the commodity, but is still focused on trying to raise oil values and restore its main income source. Saudi Arabia's risky plot to raise oil prices to save its economy has failed sending the country into crisis. The kingdom tried to manipulate prices by slashing output to increase demand, but the plan backfired as US shale producers continued to pump more oil. Prices have fallen as low as $43 a barrel and remained well below $50 since the end of May when OPEC announced its plans to tackle oversupply. OPEC members Libya and Nigeria were previously exempt from the cap announced in May, but desperate OPEC and Saudi could now pressure the two countries to comply in the hope of denting supply. Russia has already called on OPEC to cap output from Nigeria and Libya in the near future and it will be interesting to see if any new agreements are proposed for both nations to join the oil production cut agreement.
Among the challenges to Saudi economy include halting or reversing the decline in per capita income, improving education to prepare youth for the workforce and providing them with employment, diversifying the economy, stimulating the private sector and housing construction, diminishing corruption and inequality.
In addition to petroleum and gas, Saudi also has a small gold mining sector in the Mahd adh Dhahab region and other mineral industries, an agricultural sector, especially in the southwest, based on dates and livestock, and large number of temporary jobs created by the roughly two million annual Hajj pilgrims. Virtually all Saudi citizens are Muslim (officially, all are), and almost all Saudi residents are Muslim. Estimates of the Sunni population of Saudi Arabia range between 75% and 90%, with the remaining 10–25% being Shia Muslim. The official and dominant form of Sunni Islam in Saudi Arabia is commonly known as Wahhabism.
According to estimates there are about 1,500,000 Christians in Saudi Arabia, almost all foreign workers. Saudi Arabia allows Christians to enter the country as foreign workers for temporary work. Americans enjoy special status in Saudi as they are not punished there for their crimes and there could be some CIA agents too among them. In 1980, Saudi Arabia bought out the American interests in Aramco.
Saudi Arabia's command economy is petroleum-based; roughly 75% of budget revenues and 90% of export earnings come from the oil industry. Saudi Arabia officially has about 260 billion barrels of oil reserves, comprising about one-fifth of the world's proven total petroleum reserves It is strongly dependent on foreign workers with about 80% of those employed in the private sector being non-Saudi.
Saudi Arabia is called in the West as a monarchical autocracy. Saudi Arabia is considered a regional and middle power. Saudi Arabia was the world's second largest arms importer in 2010–2014. By 1976, Saudi Arabia had become the largest oil producer in the world. King Khalid's reign saw economic and social development progress at an extremely rapid rate, transforming the infrastructure and educational system of the country; in foreign policy, close ties with the USA were developed.
In 1979, two events occurred which greatly concerned the government, and had a long-term influence on Saudi foreign and domestic policy. The first was the Iranian Islamic Revolution. It was feared that the country's Shi'ite minority in the Eastern Province which is also the location of the oil fields might rebel under the influence of their Iranian co-religionists. There were several anti-government uprisings in the region such as the 1979 Qatif Uprising. The second event was the Grand Mosque Seizure in Mecca by Islamist extremists. The militants involved were in part angered by what they considered to be the corruption and un-Islamic nature of the Saudi government. The government regained control of the mosque after 10 days and those captured were executed. Part of the response of the royal family was to enforce a much stricter observance of traditional religious and social norms in the country (for example, the closure of cinemas) and to give the Ulema a greater role in government. Neither entirely succeeded as Islamism continued to grow in strength.
This partly explains why Saudi kingdom is touchy of Sunni branch of Islam and opposes Iran, accusing it of fomenting troubles in Sunni nations. .
King Khalid died of a heart attack in June 1982. He was succeeded by his brother, King Fahd, who added the title "Custodian of the Two Holy Mosques" to his name in 1986 in response to considerable fundamentalist pressure to avoid use of "majesty" in association with anything except God. Fahd continued to develop close relations with the USA and increased the purchase of American and British military equipment. Saudi used a good part of its income from oil sales on terror goods from USA, UK and other western countries.
As the USA began pushing its own religious and capitalist agenda in the nation of Islam, many Saudis opposed Washington and Saudi Arabia's relations with the West began to cause growing concern among some of the ulema and students of sharia law and was one of the issues that led to an increase in Islamist terrorism in Saudi Arabia, as well as Islamist terrorist attacks in Western countries
The vast wealth generated by oil revenues was beginning to have an even greater impact on Saudi society. It led to rapid technological modernisation, urbanization, mass public education and the creation of new media. This and the presence of increasingly large numbers of foreign workers greatly affected traditional Saudi norms and values. Although there was dramatic change in the social and economic life of the country, political power continued to be monopolized by the royal family leading to discontent among many Saudis who began to look for wider participation in government
In the 1980s, Saudi Arabia spent $25 billion in support of Saddam Hussein in the Iran–Iraq War. However, Saudi Arabia condemned the Iraqi invasion of Kuwait in 1990 and asked the US to intervene.[55] King Fahd allowed American and coalition troops to be stationed in Saudi Arabia.
Hidden economy and rampant corruption
Oil made many poor Arabs rich and billionaires in a few years and they also began looting the nation's resources by all possible means. In fact, Saudi is no difference from other corrupt nations like India, Pakistan or USA or UK.
Arabs make huge sums and wealth, both legitimate and illegal. The line between public funds and royal money is not always clear in Saudi Arabia, an absolute monarchy ruled by an Islamic system in which most law is not systematically codified and no elected parliament exists. WikiLeaks cables have detailed the huge monthly stipends that every Saudi royal receives as well as various money-making schemes some have used to finance lavish lifestyles.
Most of rich Arabs keep their wealth in USA and UK. Trump responded in typically combative terms accusing the prince of wanting to control "our politicians with daddy's money". Trump tweeted: "Dopey Prince Alwaleed_ Talal wants to control our US politicians with daddy's money. His father, Prince Talal, is considered one of the most vocal supporters of reform in the ruling Al Saud family, having pressed for a constitutional monarchy decades ago". Al-Waleed had in fact recently promised to donate all his wealth to charity – although he had years earlier purchased a yacht from Trump, and according to Forbes's profiles, shares the president's predilection for mocked-up Time magazine covers apparently featuring his exploits.
Prince Al-Waleed a grandson of Saudi's first ruler and son of a Saudi finance minister, has an estimated net worth of $17bn (£13bn), although he has used them for underestimating his own wealth. He came to prominence internationally as a major backer of Citigroup in the 1990s, and more so when continuing to back the firm as its value evaporated during the financial crisis. His investments extended into major media groups, with substantial stakes in Rupert Murdoch's NewsCorp, Apple, Time Warner, Twitter, and owning Rotana, whose TV channels broadcast widely across the Arab-speaking world. He has reduced his share in NewsCorp, but his clout was such that an intervention in 2011 in the wake of the phone-hacking scandal was seen as the coup de grace for News International's Rebekah Brooks, telling the Murdochs from his superyacht in Cannes that "she has to go".
The investment group he set up in 1980, rebranded as the Kingdom Holding Company in 1996, also owns several global luxury hotel chains, as well as landmark properties such as London's Savoy Hotel and the George V in Paris. More recently it has backed Uber's rival ride-hailing firm Lyft. On Twitter in 2015 he called Donald Trump a "disgrace to America" after the Republican candidate floated the idea of a ban on Muslims, and he urged Trump to quit the campaign.
Prince Al-Waleed was an early advocate of women's employment in Saudi Arabia – hiring a female pilot for his jets, at a time when there was no prospect of women driving on the ground, and speaking out against the driving ban before the regime agreed this year to lift it. His wife, Ameera, who he divorced in 2013, usually appeared unveiled.
Al-Waleed's international profile was extraordinary – frequently seen with top politicians, Wall Street executives and British royals. But he was an unofficial public face of the Saudi kingdom rather than a key part of the ruling elite – a status underlined by his arrest in King Salman's crackdown.
In a 2013 court case in London, a judge said that Prince Al-Waleed's evidence in the witness box was "confusing and too unreliable" as he was forced to pay out in a business dispute. And while the prince already owns a Boeing 747 for his personal use, complete with throne, his ambition to have the world's biggest superjumbo, the A380, refitted with a concert hall, Turkish baths, luxury suites and a parking bay for his Rolls Royce, remains unfulfilled. Despite placing an order with manufacturer Airbus in 2007 at the Dubai airshow, the plane remains on the tarmac in Toulouse to this day.
Hidden economies promote corruption more than the open ones. Transparency deficit automatically causes corruption on a large scale as it had happened in Russia and now happening in China, India, Pakistan, Bangladesh, Nepal, Bhutan etc are ordinary third world countries without any definition of good governance and so corruption is the order of the system in these countries.
The regime and system promote and encourage corruption as a state policy.
Now Arab government seriously considers multi-pronged approach to diversify its economy from oil into other fields of economy, including industries, agriculture, services, military equipment production, modernization, etc.
The highest profile arrest in Saudi Arabia's anti-corruption purge is Prince Al-Waleed bin Talal, a multibillionaire with huge investments in western firms. Prince Al-Waleed, 62 and one of the world's richest men, has become one of the most familiar – and progressive – faces of Saudi in western media. While he has the lifestyle, jets, yacht and palace of a stereotypical Saudi billionaire, he has burnished a different image with interventions such as backing rights for Saudi women and denouncing President Trump on Twitter.
Arab leaders do not distinguish between their wealth and state wealth as they loot national resources for private use.
Anti-corruption probe and purge for accelerated change
Earlier, former British PM Tony Blaire had to resign for serious charges, including ones related to bribery scandals involving top Saudi officals and ministers. But the issue was never raised in Saudi Arabia or Arab world. Saudi government and king himself were keen not to publicize the corruption sandals of their ministers or officals because that would bring bad name for the nation with Holy sites. But the king or government did not purse anti-corruption drive to cleanse the system and present a positive image of Saudi Arabia.
Now for the first time in modern Arabian history a King, namely Salman has ventured to contain corruption prevalent in Saudi life by his launch of the anti-corruption drive and catching the top culprits in the royal dynasty itself red handed. Well done.
Saudi Arabia's King Salman has tightened his grip on power through an anti-corruption purge by arresting royals, ministers and investors including billionaire Alwaleed bin Talal who is one of the kingdom's most prominent businessmen. Prince Alwaleed, a nephew of the king and owner of investment firm Kingdom Holding, invests in firms such as Citigroup and Twitter. He was among 11 princes, four ministers and tens of former ministers detained.
The purge against the kingdom's political and business elite also targeted the head of the National Guard Prince Miteb bin Abdullah who was detained and replaced as minister of the powerful National Guard by Prince Khaled bin Ayyaf. News of the purge came after King Salman decreed the creation of an anti-corruption committee chaired by Crown Prince Mohammed bin Salman, his 32-year-old favourite son who has amassed power since rising from obscurity three years ago.
The new anti-corruption body was given broad powers to investigate cases, issue arrest warrants and travel restrictions, and seize assets. "The homeland will not exist unless corruption is uprooted and the corrupt are held accountable," the royal decree said.
King Salman issued a statement saying that the committee shall "identify offences, crimes and persons and entities involved in cases of public corruption". The committee has the power to issue arrest warrants, travel bans, disclose and freeze accounts and portfolios, track funds and assets, and "prevent their remittance or transfer by persons and entities, whatever they might be", according to the statement.
The shake-up of the Saudi government comes just months after King Salman replaced his nephew Mohammed bin Nayef with his son Mohammed bin Salman as the kingdom's crown prince. Mohammed bin Salman has been responsible for pushing through a number of changes both at home and abroad since he became first in line to the Saudi crown. Ian Black of the London School of Economics said the move fit a "pattern of accelerated change" since Mohammed bin Salman became heir. "We've seen since June this year, very far-reaching changes," he said, adding: "That was when Mohammed bin Salman, the son of King Salman, was appointed crown prince."Since Mohammed bin Salman became the crown prince in June, we've seen a lot of upheaval. We've seen the announcement of this very ambitious Saudi plan to transform the country the Saudi economy, Vision 2030."
The dismissal of Mitaab bin Abdullah as National Guard minister came shortly after a missile attack by Yemen's Houthi rebels on Riyadh's King Khaled International Airport. However, Black said the two were probably not related as the sacking came bundled with changes to other ministerial portfolios.
In recent weeks, Saudi Arabia has announced an end to its long-standing ban on allowing women to drive, and Mohammed bin Salman has also promised to return the country to a "moderate" form of Islam. Since 2015 Saudi Arabia has been at war against Houthi rebels, who control much of northern Yemen on the kingdom's southern border.
It is not clear if the Trump visit emboldened the kingdom, which has been locked in a decades-long tussle with Iran for power and influence across the region. Since then, a swath of economic policies has been launched, along with cultural reforms unprecedented in Saudi history. By mid next year, women are expected to be allowed to drive, to enter sports stadiums and travel abroad without the endorsement of their male guardians.
It is also said the arrests were another pre-emptive measure by the crown prince to remove powerful figures as he exerts control over the world's leading oil exporter. The round-up recalls the palace coup in June through which he ousted his elder cousin, Mohammed bin Nayef, as heir to the throne and interior minister. MbS, as he is known, was expected to follow at least by removing Prince Miteb from leadership of the National Guard, a pivotal power-base rooted in the kingdom's tribes. Over the past year MbS has become the ultimate decision-maker for the kingdom's military, foreign, economic and social policies, causing resentment among parts of the Al Saud dynasty frustrated by his meteoric rise.
Saudi Arabia's stock index was dragged down briefly but recovered to close higher as some investors bet the crackdown could bolster reforms in the long run. The royal decree said the arrests were in response to "exploitation by some of the weak souls who have put their own interests above the public interest, in order to, illicitly, accrue money."
Many ordinary Saudis praised the crackdown as long-awaited.
Reforms
King Salman's purge should be seen as a part of his reform policy.
In September, the king announced that a ban on women driving would be lifted, while Prince Mohammed is trying to break decades of conservative tradition by promoting public entertainment and visits by foreign tourists.
The crown prince has also slashed state spending in some areas and plans a big sale of state assets, including floating part of state oil giant Saudi Aramco on international markets. Prince Mohammed also led Saudi Arabia into a two-year-old war in Yemen, where the government says it is fighting Iran-aligned militants, and a row with neighbouring Qatar, which it accuses of backing terrorists, a charge Doha denies. Detractors of the crown prince say both moves are dangerous adventurism.
The most recent crackdown breaks with the tradition of consensus within the ruling family. Prince Mohammed, rather than forging alliances as the usual strategy, is extending his iron grip to the ruling family, the military, and the National Guard to counter what appears to be more widespread opposition within the family as well as the military to his reforms and the Yemen war.
In September, Prince Mohammed authorised the detention of some of the country's most powerful clerics, fearing they may not be loyal to his agenda and supportive of his boycott of Qatar, which Saudi leaders accuse of destablising the region. The state moves on the home front followed a striking foreign policy stance earlier in the day that appeared to put the kingdom on a political collision course with Iran. Under Saudi pressure, the Lebanese prime minister, Saad al-Hariri, unexpectedly quit his job, citing Iranian interference across the Middle East. Hariri made his statement in Riyadh after twice being summoned to the Saudi capital during the week.
The attorney general, Saud al-Mojeb, said the newly mandated corruption commission had started multiple investigations. The decree establishing the commission said: "The homeland will not exist unless corruption is uprooted and the corrupt are held accountable." "The suspects are being granted the same rights and treatment as any other Saudi citizen," he said. "During the investigation, all parties retain full legal privileges relating to their personal and private property, including funds."
Prince Mohammed will oversee the corruption commission, adding to his already formidable list of responsibilities, including his role as defence minister and champion of the economic transformation, dubbed Vision 2030, that aims to revolutionize most aspects of Saudi life within 12 years. Prince Mohammed told the Guardian last month that the kingdom had been "not normal" for the past 30 years and pledged to return Saudi Arabia to moderate Islam.
According to Al Arabiya, the new committee, which is headed by Crown Prince Mohammed bin Salman, is looking into the 2009 floods that devastated parts of Jeddah, as well as the government's response to the Middle East Respiratory Syndrome (MERS) virus outbreak.
The interests of the Al Saud would remain protected. Both King Salman and heir apparent Mohammed bin Salman are fully committed to them. What they wish to instill, and seem determined to execute, is to modernize the ruling establishment, not just for the 2030 horizon but beyond it too.
Observation: A step in the right direction
Corruption is alien to Islam. The action against corruption shocked the world- not just the Arab nations or Islamic world alone. The world is under the impression, rather illusion that as the Islamic nation Saudi Arabia would not at all allow corruption in any meaner and that Saudis as the decedents of the first ever Muslims of the world would care for projecting a positive way of thinking and living.
The evil of corruption is deep in Saudi Arabia but without any state efforts to contain and reduce corruption the malice has become large scale corrupt practices. The kingdom's top council of clerics tweeted that anti-corruption efforts were "as important as the fight against terrorism", essentially giving religious backing to the crackdown.
The state attack on Saudi corrupt machinery at the top level is a well thought out step to root out corruption from the land of birth of Islam and of Holy Prophet of Islam and His infallible companions.
Nearly six months into his tenure as crown prince, which will eventually see him succeed his father as monarch, Prince Mohammed has launched a dizzying series of reforms designed to transform the kingdom's moribund economy and put the relationship between the state and its citizens on a new footing.
Saudi arrests show crown prince Mohammed bin Salman is a risk-taker with a zeal for reform but the move would enormously strengthen his place in the governance. The move strengthens Prince Mohammed's control of the kingdom's security institutions, which had long been headed by separate powerful branches of the ruling family.
Crown Prince is raising the leverage of power in Saudi Arabia. He certainly has the blessings of his father King Salman and he's determined to make all kinds of changes in Saudi Arabia itself and in Saudi foreign policy, which led to the war in Yemen and the Gulf crisis. But on domestic front, this is new. Not only do we have a new chapter opening up in Saudi Arabia, we have a whole new book: it's still all done in secrecy. Why those 11 princes, why those four standing ministers? Is it really just to consolidate power or is there more to it?
In the tradition of Saudi Arabia, revolting against the royals is not a good idea. It's never been recommended. But does it all end with this or will it lead to more? There have been signs over the last two and a half years that more of this is coming.
Corruption has been rampant in recent generations in Saudi Arabia and Prince Mohammed had vowed to make business dealings more transparent. The spectacle of royal family members being arrested would add weight to claims of a crackdown on graft. However, such is the manner in which business is done in the kingdom, there would be few senior figures not connected to contract deals that would be considered corrupt in many other parts of the world.
Saudi Arabia's leadership has pulled off its boldest move yet to consolidate power around its young crown prince, Mohammed bin Salman, arresting 11 senior princes, one of the country's richest men and scores of former ministers in what it billed as a corruption purge. The move aimed to reshape public behavior in a kingdom where patronage networks often determine business deals and prominent families secure substantial cuts from lucrative contracts.
However, some in the Saudi capital describe the move as a naked attempt to weed out dissent, and political rivals, as the ambitious heir to the throne continues to stamp his authority across most aspects of public life in Saudi Arabia.
The purge aimed to go beyond corruption and aimed to remove potential opposition to Prince Mohammed's ambitious reform agenda which is widely popular with Saudi Arabia's burgeoning youth population but faces resistance from some of the old guard more comfortable with the kingdom's traditions of incremental change and rule by consensus.
Saudi Arabia, if it becomes a totally corruption free, can positively influence not only Arab world or Islamic world but even entire world of capitalism and imperialism to change for the better providing genuine scope for redistribution of nation's wealth on a possible perfect principle without corruption and inflation.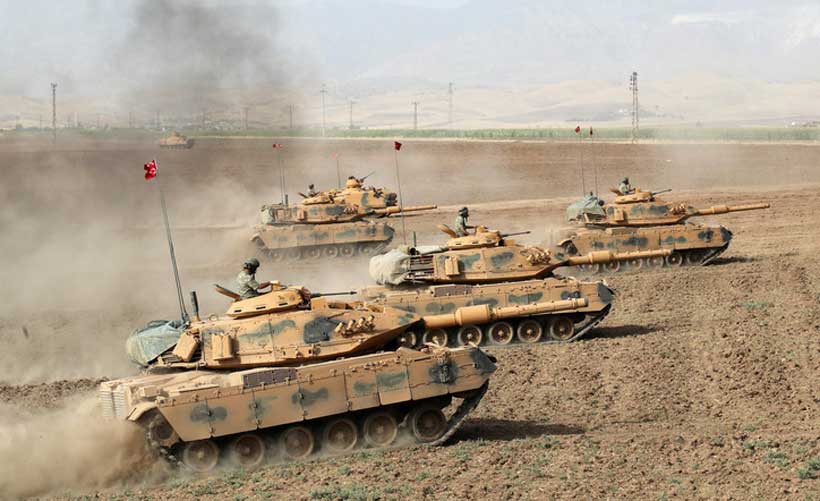 The only certainty in war is its intrinsic uncertainty, something Turkish President Recep Tayyip Erdogan could soon chance upon. One only has to look back on America's topsy-turvy fortunes in Iraq, Afghanistan and even Syria for confirmation.
The Turkish invasion of northeastern Syria has as its defined objective a buffer zone between the Kurds in Turkey and in Syria. Mr. Erdogan hopes, to populate it with some of the 3 million plus Syrian refugees in Turkey, many of these in limbo in border camps. The refugees are Arab; the Kurds are not.
Kurds speak a language different from Arabic but akin to Persian. After the First World War, when the victors parceled up the Arab areas of the Ottoman Empire, Syria came to be controlled by the French, Iraq by the British, and the Kurdish area was divided into parts in Turkey, Syria and Iraq, not forgetting the borderlands in Iran — a brutal division by a colonial scalpel severing communities, friends and families. About the latter, I have some experience, having lived through the bloody partition of India into two, and now three countries that cost a million lives.
How Mr. Erdogan will persuade the Arab Syrian refugees to live in an enclave, surrounded by hostile Kurds, some ethnically cleansed from the very same place, remains an open question. Will the Turkish army occupy this zone permanently? For, we can imagine what the Kurds will do if the Turkish forces leave.
There is another aspect of modern conflict that has made conquest no longer such a desirable proposition — the guerrilla fighter. Lightly armed and a master of asymmetric warfare, he destabilizes.
Modern weapons provide small bands of men the capacity and capability to down helicopters, cripple tanks, lay IEDs, place car bombs in cities and generally disrupt any orderly functioning of a state, tying down large forces at huge expense with little chance of long term stability. If the US has failed repeatedly in its efforts to bend countries to its will, one has to wonder if Erdogan has thought this one through.
The Israeli invasion of Lebanon in 1982 is another case in point. Forever synonymous with the infamous butchery at Sabra and Shatila by the Phalange militia facilitated by Israeli forces, it is easy to forget a major and important Israeli goal: access to the waters of the Litani River which implied a zone of occupation for the area south of it up to the Israeli border.
Southern Lebanon is predominantly Shia and at the time of the Israeli invasion they were a placid group who were dominated by Christians and Sunni, even Palestinians ejected from Israel but now armed and finding refuge in Lebanon. It was when the Israelis looked like they were going to stay that the Shia awoke. It took a while but soon their guerrillas were harassing Israeli troops and drawing blood. The game was no longer worth the candle and Israel, licking its wounds, began to withdraw ending up eventually behind their own border.
A colossal footnote is the resurgent Shia confidence, the buildup into Hezbollah and new political power. The Hezbollah prepared well for another Israeli invasion to settle old scores and teach them a lesson. So they were ready, and shocked the Israelis in 2006. Now they are feared by Israeli troops.
To return to the present, it is not entirely clear as to what transpired in the telephone call between Erdogan and Trump. Various sources confirm Trump has bluffed Erdogan in the past. It is not unlikely then for Trump to have said this time, "We're leaving. If you go in, you will have to police the area. Don't ask us to help you." Is that subject to misinterpretation? It certainly is a reminder of the inadvertent green light to Saddam Hussein for the invasion of Kuwait when Bush Senior was in office.
For the time being Erdogan is holding fast and Trump has signed an executive order imposing sanctions on Turkish officials and institutions. Three Turkish ministers and the Defense and Energy ministries are included. Trump has also demanded an immediate ceasefire. On the economic front, he has raised tariffs on steel back to 50 percent as it used to be before last May. Trade negotiations on a $100 billion trade deal with Turkey have also been halted forthwith. The order also includes the holding of property of those sanctioned, as well as barring entry to the U.S.
Meanwhile, the misery begins all over again as thousands flee the invasion area carrying what they can. Where are they headed? Anywhere where artillery shells do not rain down and the sound of airplanes does not mean bombs.
Such are the exigencies of war and often its surprising consequences.
Author's Note: This piece appeared originally on Counterpunch.org
Could Turkish aggression boost peace in Syria?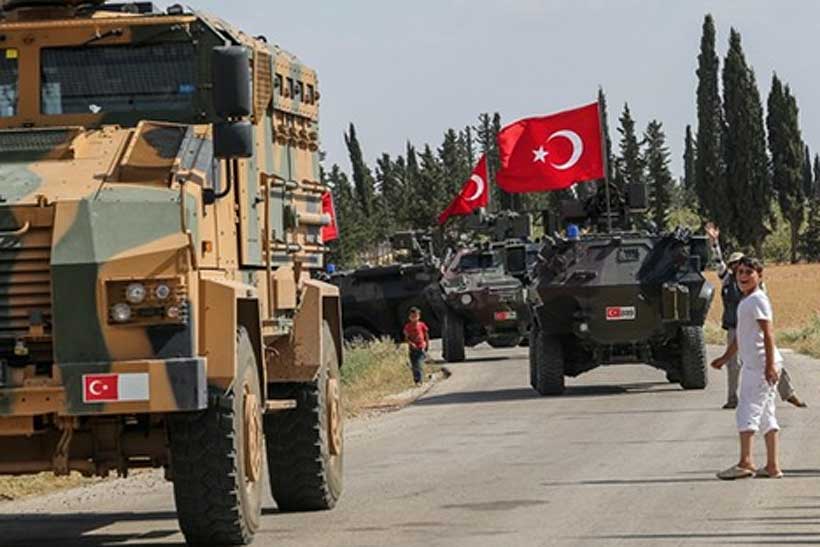 On October 7, 2019, the U.S. President Donald Trump announced the withdrawal of American troops from northeast Syria, where the contingent alongside Kurdish militias controlled the vast territories. Trump clarified that the decision is connected with the intention of Turkey to attack the Kurdish units, posing a threat to Ankara.
It's incredible that the Turkish military operation against Kurds – indeed the territorial integrity of Syria has resulted in the escape of the U.S., Great Britain, and France. These states essentially are key destabilizing components of the Syrian crisis.
Could this factor favourably influence the situation in the country? For instance, after the end of the Iraqi war in 2011 when the bulk of the American troops left the country, the positive developments took place in the lives of all Iraqis. According to World Economics organization, after the end of the conflict, Iraq's GDP grew by 14% in 2012, while during the U.S. hostilities the average GDP growth was about 5,8%.
Syria's GDP growth should also be predicted. Not right away the withdrawal of U.S., French, British, and other forces, but a little bit later after the end of the Turkish operation that is not a phenomenon. The Turkish-Kurdish conflict has been going on since the collapse of the Ottoman Empire when Kurds started to promote the ideas of self-identity and independence. Apart from numerous human losses, the Turks accomplished nothing. It is unlikely that Ankara would achieve much in Peace Spring operation. The Kurds realize the gravity of the situation and choose to form an alliance with the Syrian government that has undermined the ongoing Turkish offensive.
Under these circumstances, Erdogan could only hope for the creation of a narrow buffer zone on the Syrian-Turkish border. The withdrawal of the Turkish forces from the region is just a matter of time. However, we can safely say that the Turkish expansion unwittingly accelerated the peace settlement of the Syrian crisis, as the vital destabilizing forces left the country. Besides, the transfer of the oil-rich north-eastern regions under the control of Bashar Assad will also contribute to the early resolution of the conflict.
It remains a matter of conjecture what the leaders of Saudi Arabia, the United Arab Emirates, and Russia agreed on during the high-level talks. Let's hope that not only the Syrians, but also key Gulf states are tired of instability and tension in the region, and it's a high time to strive for a political solution to the Syrian problem.
Turkey and the Kurds: What goes around comes around
Turkey, like much of the Middle East, is discovering that what goes around comes around.
Not only because President Recep Tayyip Erdogan appears to have miscalculated the fallout of what may prove to be a foolhardy intervention in Syria and neglected alternative options that could have strengthened Turkey's position without sparking the ire of much of the international community.
But also because what could prove to be a strategic error is rooted in a policy of decades of denial of Kurdish identity and suppression of Kurdish cultural and political rights that was more likely than not to fuel conflict rather than encourage societal cohesion.
The policy midwifed the birth in the 1970s to militant groups like the Kurdish Workers Party (PKK), which only dropped its demand for Kurdish independence in recent years.
The group that has waged a low intensity insurgency that has cost tens of thousands of lives has been declared a terrorist organization by Turkey, the United States and the European Union.
Turkish refusal to acknowledge the rights of the Kurds, who are believed to account for up to 20 percent of the country's population traces its roots to the carving of modern Turkey out of the ruins of the Ottoman empire by its visionary founder, Mustafa Kemal, widely known as Ataturk, Father of the Turks.
It is entrenched in Mr. Kemal's declaration in a speech in 1923 to celebrate Turkish independence of "how happy is the one who calls himself a Turk," an effort to forge a national identity for country that was an ethnic mosaic.
The phrase was incorporated half a century later in Turkey's student oath and ultimately removed from it in 2013 at a time of peace talks between Turkey and the PKK by then prime minister, now president Erdogan.
It took the influx of hundreds of thousands of Iraqi Kurds in the late 1980s and early 1990s as well as the 1991 declaration by the United States, Britain and France of a no-fly zone in northern Iraq that enabled the emergence of an autonomous Iraqi Kurdish region to spark debate in Turkey about the Kurdish question and prompt the government to refer to Kurds as Kurds rather than mountain Turks.
Ironically, Turkey's enduring refusal to acknowledge Kurdish rights and its long neglect of development of the pre-dominantly Kurdish southeast of the country fuelled demands for greater rights rather than majority support for Kurdish secession largely despite the emergence of the PKK
Most Turkish Kurds, who could rise to the highest offices in the land s long as they identified as Turks rather than Kurds, resembled Palestinians with Israeli citizenship, whose options were more limited even if they endorsed the notion of a Jewish state.
Nonetheless, both minorities favoured an independent state for their brethren on the other side of the border but did not want to surrender the opportunities that either Turkey or Israel offered them.
The existence for close to three decades of a Kurdish regional government in northern Iraq and a 2017 referendum in which an overwhelming majority voted for Iraqi Kurdish independence, bitterly rejected and ultimately nullified by Iraqi, Turkish and Iranian opposition, did little to fundamentally change Turkish Kurdish attitudes.
If the referendum briefly soured Turkish-Iraqi Kurdish relations, it failed to undermine the basic understanding underlying a relationship that could have guided Turkey's approach towards the Kurds in Syria even if dealing with Iraqi Kurds may have been easier because, unlike Turkish Kurds, they had not engaged in political violence against Turkey.
The notion that there was no alternative to the Turkish intervention in Syria is further countered by the fact that Turkish PKK negotiations that started in 2012 led a year later to a ceasefire and a boosting of efforts to secure a peaceful resolution.
The talks prompted imprisoned PKK leader Abdullah Ocalan to publish a letter endorsing the ceasefire, the disarmament and withdrawal from Turkey of PKK fighters, and a call for an end to the insurgency. Mr. Ocalan predicted that 2013 would be the year in which the Turkish Kurdish issues would be resolved peacefully.
The PKK's military leader, Cemil Bayik, told the BBC three years later that "we don't want to separate from Turkey and set up a state. We want to live within the borders of Turkey on our own land freely."
The talks broke down in 2015 against the backdrop of the Syrian war and the rise as a US ally of the United States in the fight against the Islamic State of the PKK's Syrian affiliate, the People's Protection Units (YPG).
Bitterly opposed to the US-YPG alliance, Turkey demanded that the PKK halt its resumption of attacks on Turkish targets and disarm prior to further negotiations.
Turkey responded to the breakdown and resumption of violence with a brutal crackdown in the southeast of the country and on the pro-Kurdish Peoples' Democratic Party (HDP).
Nonetheless, in a statement issued from prison earlier this year that envisioned an understanding between Turkey and Syrian Kurdish forces believed to be aligned with the PKK, Mr. Ocalan declared that "we believe, with regard to the Syrian Democratic Forces (SDF), the problems in Syria should be resolved within the framework of the unity of Syria, based on constitutional guarantees and local democratic perspectives. In this regard, it should be sensitive to Turkey's concerns."
Turkey's emergence as one of Iraqi Kurdistan's foremost investors and trading partners in exchange for Iraqi Kurdish acquiescence in Turkish countering the PKK's presence in the region could have provided inspiration for a US-sponsored safe zone in northern Syria that Washington and Ankara had contemplated.
The Turkish-Iraqi Kurdish understanding enabled Turkey to allow an armed Iraqi Kurdish force to transit Turkish territory in 2014 to help prevent the Islamic State from conquering the Syrian city of Kobani.
A safe zone would have helped "realign the relationship between Turkey's Kurdistan Workers Party (PKK) and its Syrian offshoot… The safe-zone arrangements… envision(ed) drawing down the YPG presence along the border—a good starting point for reining in the PKK, improving U.S. ties with Ankara, and avoiding a potentially destructive Turkish intervention in Syria," Turkey scholar Sonar Cagaptay suggested in August.
The opportunity that could have created the beginnings of a sustainable solution that would have benefitted Turkey as well as the Kurds fell by the wayside with Mr. Trump's decision to withdraw US troops from northern Syria.
In many ways, Mr. Erdogan's decision to opt for a military solution fits the mould of a critical mass of world leaders who look at the world through a civilizational prism and often view national borders in relative terms.
Russian leader Vladimir Putin pointed the way with his 2008 intervention in Georgia and the annexation in 2014 of Crimea as well as Russia's stirring of pro-Russian insurgencies in two regions of Ukraine.
Mr. Erdogan appears to believe that if Mr. Putin can pull it off, so can he.