Crown Prince Mohammed reform: Saudi Arabia attacks high level corruption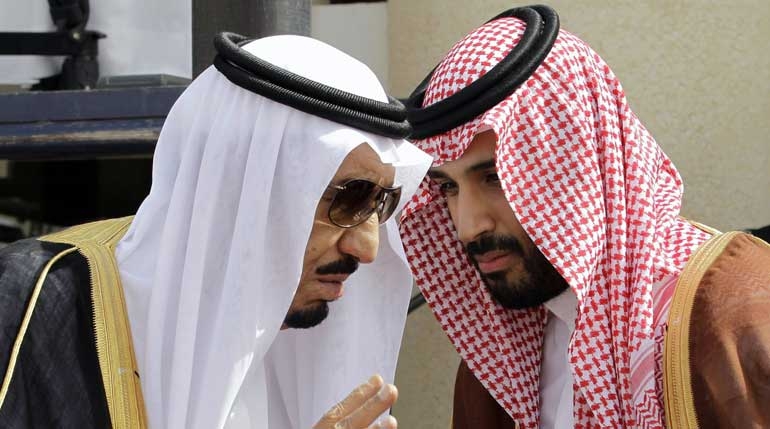 Saudi Arabia, the birthplace as well as spiritual home of Islam, has been in news in recent years as it makes strenuous efforts to enhance its global profile as a leader of (Sunni) Islamic world. It managed the Arab Spring so well that though the phenomenon had struck entire Arab world, starting from Tunisia, just passed by that nation without making any real impact on the Saudi life and politics.
However, Saudi government and the king himself were in anxiety and despair until the "spring" died down.
The fact that Saudi Arabians and royal families are corrupt like other materialistic countries has shocked the world as they thought Saudi Arabia, the birthplace of holy Prophet of Islam, was free from bribery and corruption and Saudi kingdom is a nation of honest people.
Corruption is rampant in Saudi Arabia and other Gulf states. The ruling classes and their allies, close relatives are engaged in wealth creation activities by engaging themselves in corrupt practices.
As the first ever Arab leader Saudi king Salman bins Abdulaziz Al Saud, through his son Crown Prince Mohammad, is now seen taking bold steps to cleanse the Saudi system off corruption and give Islamic laws due place in the system that would g a long way streamlining the Islamic governance in Islamic world beyond Arab nations.
All of a sudden Saudi government under Crown Prince Mohammad decided to check growth of corruption in the Islamic nation, found even many of the royal families within the government corrupt, arrested and put them in jail. According to initial report, at least 11 princes, four current ministers and several former ministers had been detained in the anti-corruption probe.
Saudi Arabia's Crown Prince Salman has dismissed a number of senior ministers and detained nearly a dozen princes in an investigation by a new anti-corruption committee on Saturday. Prince Alwaleed bin Talal, a billionaire businessman who owns investment firm Kingdom Holding, was among those held. The senior ministers who were sacked include Prince Mitaab bin Abdullah, the head of the National Guard.
Those involved in the historic corruption scandal of Saudi kingdom include: Alwaleed bin Talal, owner of Kingdom Holding group; Prince Mitaab bin Abdullah, minister of the National Guard; Prince Turki bin Abdullah, former governor of Riyadh ; Prince Turki bin Nasser, former head of meteorology, environment; Waleed al-Ibrahim, chairman of MBC media group; Khaled al-Tuwaijri, former president of the Royal Court; Adel Faqih, minister of economy and planning; Amr al-Dabbagh, former president of the General Investment Authority; Saleh Abdullah Kamel, chairman of Dallah al Baraka Group; Saud al-Tobaishi, head of Royal ceremonies and protocols; Ibrahim al-Assaf, state minister and executive of Saudi Aramco; Bakr Binladin, owner of construction company Saudi Binladin Group; Saud al-Dawish, former CEO of Saudi Telecom Company; Khaled al-Mulhem, former director general of Saudi Arabian Airlines.
In a statement Salman alluded to the "exploitation by some of the weak souls" who have put their own interests above the public interest, in order to, illicitly, accrue money" for the creation of the anti-graft committee.
The detentions follow a crackdown in September on political opponents of Saudi Arabia's rulers that saw some 30 clerics, intellectuals and activists detained. Prince Alwaleed, a flamboyant character, has sometimes used his prominence as an investor to aim barbs at the kingdom's rulers. In December 2015, he called then-US presidential candidate Donald Trump a "disgrace to all America" and demanded on Twitter that he withdraw from the election.
The arrested officials are believed to be being housed in the five-star Ritz Carlton Hotel, which two weeks ago held a high-profile investment summit under the auspices of Prince Mohammed. The convention centre next door was used to receive Donald Trump in May, when the US president travelled to Saudi Arabia to reset relations with his country's long-term ally, which had deteriorated under the Obama administration that had pivoted to Iran.
Saudis really are on the brink of dramatic changes. In 2015, Mohammed bin Salman became minster of defence. Just a few months ago, he became the head of all the internal security forces because they got rid of the Mohammed bin Nayef, then crown prince. Now he's taken control of the third most important security apparatus within the country, so he has defence, he is in control of interior and now he is in control of the guards.
Clearly he has the stage set. Clearly all the heads of all the major media networks, newspapers, and commentators were all already groomed, set in motion in order to defend the crown prince and his policies. There are already new songs for the crown prince and his glory, so internally they are definitely setting the stage in terms of the three security apparatuses, the media and so on.
President Trump has given his blessings and support to the crown prince Mohammad with the hundreds of billions of dollars of promised contracts, so he's certainly supporting his various ambitions in the region, most importantly that of the confrontation with Iran in the region. This is something that Trump really wants as well as apparently a promised rapprochement with Israel.
Rise of Saudi Arabia
Saudi Arabia houses the holiest Mosques of Islam. As the motherland of Islam, Saudi Arabia was a poor nation until oil was discovered last century.
Saudi Arabia is geographically the fifth-largest state in Asia and second-largest state in the Arab world after Algeria. Saudi Arabia is bordered by Jordan and Iraq to the north, Kuwait to the northeast, Qatar, Bahrain and the United Arab Emirates to the east, Oman to the southeast and Yemen to the south. It is separated from Israel and Egypt by the Gulf of Aqaba. It is the only nation with both a Red Sea coast and a Persian Gulf coast and most of its terrain consists of arid desert and mountains.
Discovery of oil greatly enhanced the economic and financial prowess of Saudi kingdom. Petroleum was discovered on 3 March 1938 and followed up by several other finds in the Eastern Province. Saudi Arabia has since become the world's largest oil producer and exporter, controlling the world's second largest oil reserves and the sixth largest gas reserves. The kingdom is categorized as a World Bank high-income economy with a high Human Development Index and is the only Arab country to be part of the G-20 major economies. However, the economy of Saudi Arabia is the least diversified in the Gulf Cooperation Council, lacking any significant service or production sector, apart from the extraction of resources.
Saudi Arabia is heavily dependent on oil for income and has been suffering since oil prices crashed from more than $100 a barrel in 2014. The kingdom has been desperately trying to diversify its economy away from the commodity, but is still focused on trying to raise oil values and restore its main income source. Saudi Arabia's risky plot to raise oil prices to save its economy has failed sending the country into crisis. The kingdom tried to manipulate prices by slashing output to increase demand, but the plan backfired as US shale producers continued to pump more oil. Prices have fallen as low as $43 a barrel and remained well below $50 since the end of May when OPEC announced its plans to tackle oversupply. OPEC members Libya and Nigeria were previously exempt from the cap announced in May, but desperate OPEC and Saudi could now pressure the two countries to comply in the hope of denting supply. Russia has already called on OPEC to cap output from Nigeria and Libya in the near future and it will be interesting to see if any new agreements are proposed for both nations to join the oil production cut agreement.
Among the challenges to Saudi economy include halting or reversing the decline in per capita income, improving education to prepare youth for the workforce and providing them with employment, diversifying the economy, stimulating the private sector and housing construction, diminishing corruption and inequality.
In addition to petroleum and gas, Saudi also has a small gold mining sector in the Mahd adh Dhahab region and other mineral industries, an agricultural sector, especially in the southwest, based on dates and livestock, and large number of temporary jobs created by the roughly two million annual Hajj pilgrims. Virtually all Saudi citizens are Muslim (officially, all are), and almost all Saudi residents are Muslim. Estimates of the Sunni population of Saudi Arabia range between 75% and 90%, with the remaining 10–25% being Shia Muslim. The official and dominant form of Sunni Islam in Saudi Arabia is commonly known as Wahhabism.
According to estimates there are about 1,500,000 Christians in Saudi Arabia, almost all foreign workers. Saudi Arabia allows Christians to enter the country as foreign workers for temporary work. Americans enjoy special status in Saudi as they are not punished there for their crimes and there could be some CIA agents too among them. In 1980, Saudi Arabia bought out the American interests in Aramco.
Saudi Arabia's command economy is petroleum-based; roughly 75% of budget revenues and 90% of export earnings come from the oil industry. Saudi Arabia officially has about 260 billion barrels of oil reserves, comprising about one-fifth of the world's proven total petroleum reserves It is strongly dependent on foreign workers with about 80% of those employed in the private sector being non-Saudi.
Saudi Arabia is called in the West as a monarchical autocracy. Saudi Arabia is considered a regional and middle power. Saudi Arabia was the world's second largest arms importer in 2010–2014. By 1976, Saudi Arabia had become the largest oil producer in the world. King Khalid's reign saw economic and social development progress at an extremely rapid rate, transforming the infrastructure and educational system of the country; in foreign policy, close ties with the USA were developed.
In 1979, two events occurred which greatly concerned the government, and had a long-term influence on Saudi foreign and domestic policy. The first was the Iranian Islamic Revolution. It was feared that the country's Shi'ite minority in the Eastern Province which is also the location of the oil fields might rebel under the influence of their Iranian co-religionists. There were several anti-government uprisings in the region such as the 1979 Qatif Uprising. The second event was the Grand Mosque Seizure in Mecca by Islamist extremists. The militants involved were in part angered by what they considered to be the corruption and un-Islamic nature of the Saudi government. The government regained control of the mosque after 10 days and those captured were executed. Part of the response of the royal family was to enforce a much stricter observance of traditional religious and social norms in the country (for example, the closure of cinemas) and to give the Ulema a greater role in government. Neither entirely succeeded as Islamism continued to grow in strength.
This partly explains why Saudi kingdom is touchy of Sunni branch of Islam and opposes Iran, accusing it of fomenting troubles in Sunni nations. .
King Khalid died of a heart attack in June 1982. He was succeeded by his brother, King Fahd, who added the title "Custodian of the Two Holy Mosques" to his name in 1986 in response to considerable fundamentalist pressure to avoid use of "majesty" in association with anything except God. Fahd continued to develop close relations with the USA and increased the purchase of American and British military equipment. Saudi used a good part of its income from oil sales on terror goods from USA, UK and other western countries.
As the USA began pushing its own religious and capitalist agenda in the nation of Islam, many Saudis opposed Washington and Saudi Arabia's relations with the West began to cause growing concern among some of the ulema and students of sharia law and was one of the issues that led to an increase in Islamist terrorism in Saudi Arabia, as well as Islamist terrorist attacks in Western countries
The vast wealth generated by oil revenues was beginning to have an even greater impact on Saudi society. It led to rapid technological modernisation, urbanization, mass public education and the creation of new media. This and the presence of increasingly large numbers of foreign workers greatly affected traditional Saudi norms and values. Although there was dramatic change in the social and economic life of the country, political power continued to be monopolized by the royal family leading to discontent among many Saudis who began to look for wider participation in government
In the 1980s, Saudi Arabia spent $25 billion in support of Saddam Hussein in the Iran–Iraq War. However, Saudi Arabia condemned the Iraqi invasion of Kuwait in 1990 and asked the US to intervene.[55] King Fahd allowed American and coalition troops to be stationed in Saudi Arabia.
Hidden economy and rampant corruption
Oil made many poor Arabs rich and billionaires in a few years and they also began looting the nation's resources by all possible means. In fact, Saudi is no difference from other corrupt nations like India, Pakistan or USA or UK.
Arabs make huge sums and wealth, both legitimate and illegal. The line between public funds and royal money is not always clear in Saudi Arabia, an absolute monarchy ruled by an Islamic system in which most law is not systematically codified and no elected parliament exists. WikiLeaks cables have detailed the huge monthly stipends that every Saudi royal receives as well as various money-making schemes some have used to finance lavish lifestyles.
Most of rich Arabs keep their wealth in USA and UK. Trump responded in typically combative terms accusing the prince of wanting to control "our politicians with daddy's money". Trump tweeted: "Dopey Prince Alwaleed_ Talal wants to control our US politicians with daddy's money. His father, Prince Talal, is considered one of the most vocal supporters of reform in the ruling Al Saud family, having pressed for a constitutional monarchy decades ago". Al-Waleed had in fact recently promised to donate all his wealth to charity – although he had years earlier purchased a yacht from Trump, and according to Forbes's profiles, shares the president's predilection for mocked-up Time magazine covers apparently featuring his exploits.
Prince Al-Waleed a grandson of Saudi's first ruler and son of a Saudi finance minister, has an estimated net worth of $17bn (£13bn), although he has used them for underestimating his own wealth. He came to prominence internationally as a major backer of Citigroup in the 1990s, and more so when continuing to back the firm as its value evaporated during the financial crisis. His investments extended into major media groups, with substantial stakes in Rupert Murdoch's NewsCorp, Apple, Time Warner, Twitter, and owning Rotana, whose TV channels broadcast widely across the Arab-speaking world. He has reduced his share in NewsCorp, but his clout was such that an intervention in 2011 in the wake of the phone-hacking scandal was seen as the coup de grace for News International's Rebekah Brooks, telling the Murdochs from his superyacht in Cannes that "she has to go".
The investment group he set up in 1980, rebranded as the Kingdom Holding Company in 1996, also owns several global luxury hotel chains, as well as landmark properties such as London's Savoy Hotel and the George V in Paris. More recently it has backed Uber's rival ride-hailing firm Lyft. On Twitter in 2015 he called Donald Trump a "disgrace to America" after the Republican candidate floated the idea of a ban on Muslims, and he urged Trump to quit the campaign.
Prince Al-Waleed was an early advocate of women's employment in Saudi Arabia – hiring a female pilot for his jets, at a time when there was no prospect of women driving on the ground, and speaking out against the driving ban before the regime agreed this year to lift it. His wife, Ameera, who he divorced in 2013, usually appeared unveiled.
Al-Waleed's international profile was extraordinary – frequently seen with top politicians, Wall Street executives and British royals. But he was an unofficial public face of the Saudi kingdom rather than a key part of the ruling elite – a status underlined by his arrest in King Salman's crackdown.
In a 2013 court case in London, a judge said that Prince Al-Waleed's evidence in the witness box was "confusing and too unreliable" as he was forced to pay out in a business dispute. And while the prince already owns a Boeing 747 for his personal use, complete with throne, his ambition to have the world's biggest superjumbo, the A380, refitted with a concert hall, Turkish baths, luxury suites and a parking bay for his Rolls Royce, remains unfulfilled. Despite placing an order with manufacturer Airbus in 2007 at the Dubai airshow, the plane remains on the tarmac in Toulouse to this day.
Hidden economies promote corruption more than the open ones. Transparency deficit automatically causes corruption on a large scale as it had happened in Russia and now happening in China, India, Pakistan, Bangladesh, Nepal, Bhutan etc are ordinary third world countries without any definition of good governance and so corruption is the order of the system in these countries.
The regime and system promote and encourage corruption as a state policy.
Now Arab government seriously considers multi-pronged approach to diversify its economy from oil into other fields of economy, including industries, agriculture, services, military equipment production, modernization, etc.
The highest profile arrest in Saudi Arabia's anti-corruption purge is Prince Al-Waleed bin Talal, a multibillionaire with huge investments in western firms. Prince Al-Waleed, 62 and one of the world's richest men, has become one of the most familiar – and progressive – faces of Saudi in western media. While he has the lifestyle, jets, yacht and palace of a stereotypical Saudi billionaire, he has burnished a different image with interventions such as backing rights for Saudi women and denouncing President Trump on Twitter.
Arab leaders do not distinguish between their wealth and state wealth as they loot national resources for private use.
Anti-corruption probe and purge for accelerated change
Earlier, former British PM Tony Blaire had to resign for serious charges, including ones related to bribery scandals involving top Saudi officals and ministers. But the issue was never raised in Saudi Arabia or Arab world. Saudi government and king himself were keen not to publicize the corruption sandals of their ministers or officals because that would bring bad name for the nation with Holy sites. But the king or government did not purse anti-corruption drive to cleanse the system and present a positive image of Saudi Arabia.
Now for the first time in modern Arabian history a King, namely Salman has ventured to contain corruption prevalent in Saudi life by his launch of the anti-corruption drive and catching the top culprits in the royal dynasty itself red handed. Well done.
Saudi Arabia's King Salman has tightened his grip on power through an anti-corruption purge by arresting royals, ministers and investors including billionaire Alwaleed bin Talal who is one of the kingdom's most prominent businessmen. Prince Alwaleed, a nephew of the king and owner of investment firm Kingdom Holding, invests in firms such as Citigroup and Twitter. He was among 11 princes, four ministers and tens of former ministers detained.
The purge against the kingdom's political and business elite also targeted the head of the National Guard Prince Miteb bin Abdullah who was detained and replaced as minister of the powerful National Guard by Prince Khaled bin Ayyaf. News of the purge came after King Salman decreed the creation of an anti-corruption committee chaired by Crown Prince Mohammed bin Salman, his 32-year-old favourite son who has amassed power since rising from obscurity three years ago.
The new anti-corruption body was given broad powers to investigate cases, issue arrest warrants and travel restrictions, and seize assets. "The homeland will not exist unless corruption is uprooted and the corrupt are held accountable," the royal decree said.
King Salman issued a statement saying that the committee shall "identify offences, crimes and persons and entities involved in cases of public corruption". The committee has the power to issue arrest warrants, travel bans, disclose and freeze accounts and portfolios, track funds and assets, and "prevent their remittance or transfer by persons and entities, whatever they might be", according to the statement.
The shake-up of the Saudi government comes just months after King Salman replaced his nephew Mohammed bin Nayef with his son Mohammed bin Salman as the kingdom's crown prince. Mohammed bin Salman has been responsible for pushing through a number of changes both at home and abroad since he became first in line to the Saudi crown. Ian Black of the London School of Economics said the move fit a "pattern of accelerated change" since Mohammed bin Salman became heir. "We've seen since June this year, very far-reaching changes," he said, adding: "That was when Mohammed bin Salman, the son of King Salman, was appointed crown prince."Since Mohammed bin Salman became the crown prince in June, we've seen a lot of upheaval. We've seen the announcement of this very ambitious Saudi plan to transform the country the Saudi economy, Vision 2030."
The dismissal of Mitaab bin Abdullah as National Guard minister came shortly after a missile attack by Yemen's Houthi rebels on Riyadh's King Khaled International Airport. However, Black said the two were probably not related as the sacking came bundled with changes to other ministerial portfolios.
In recent weeks, Saudi Arabia has announced an end to its long-standing ban on allowing women to drive, and Mohammed bin Salman has also promised to return the country to a "moderate" form of Islam. Since 2015 Saudi Arabia has been at war against Houthi rebels, who control much of northern Yemen on the kingdom's southern border.
It is not clear if the Trump visit emboldened the kingdom, which has been locked in a decades-long tussle with Iran for power and influence across the region. Since then, a swath of economic policies has been launched, along with cultural reforms unprecedented in Saudi history. By mid next year, women are expected to be allowed to drive, to enter sports stadiums and travel abroad without the endorsement of their male guardians.
It is also said the arrests were another pre-emptive measure by the crown prince to remove powerful figures as he exerts control over the world's leading oil exporter. The round-up recalls the palace coup in June through which he ousted his elder cousin, Mohammed bin Nayef, as heir to the throne and interior minister. MbS, as he is known, was expected to follow at least by removing Prince Miteb from leadership of the National Guard, a pivotal power-base rooted in the kingdom's tribes. Over the past year MbS has become the ultimate decision-maker for the kingdom's military, foreign, economic and social policies, causing resentment among parts of the Al Saud dynasty frustrated by his meteoric rise.
Saudi Arabia's stock index was dragged down briefly but recovered to close higher as some investors bet the crackdown could bolster reforms in the long run. The royal decree said the arrests were in response to "exploitation by some of the weak souls who have put their own interests above the public interest, in order to, illicitly, accrue money."
Many ordinary Saudis praised the crackdown as long-awaited.
Reforms
King Salman's purge should be seen as a part of his reform policy.
In September, the king announced that a ban on women driving would be lifted, while Prince Mohammed is trying to break decades of conservative tradition by promoting public entertainment and visits by foreign tourists.
The crown prince has also slashed state spending in some areas and plans a big sale of state assets, including floating part of state oil giant Saudi Aramco on international markets. Prince Mohammed also led Saudi Arabia into a two-year-old war in Yemen, where the government says it is fighting Iran-aligned militants, and a row with neighbouring Qatar, which it accuses of backing terrorists, a charge Doha denies. Detractors of the crown prince say both moves are dangerous adventurism.
The most recent crackdown breaks with the tradition of consensus within the ruling family. Prince Mohammed, rather than forging alliances as the usual strategy, is extending his iron grip to the ruling family, the military, and the National Guard to counter what appears to be more widespread opposition within the family as well as the military to his reforms and the Yemen war.
In September, Prince Mohammed authorised the detention of some of the country's most powerful clerics, fearing they may not be loyal to his agenda and supportive of his boycott of Qatar, which Saudi leaders accuse of destablising the region. The state moves on the home front followed a striking foreign policy stance earlier in the day that appeared to put the kingdom on a political collision course with Iran. Under Saudi pressure, the Lebanese prime minister, Saad al-Hariri, unexpectedly quit his job, citing Iranian interference across the Middle East. Hariri made his statement in Riyadh after twice being summoned to the Saudi capital during the week.
The attorney general, Saud al-Mojeb, said the newly mandated corruption commission had started multiple investigations. The decree establishing the commission said: "The homeland will not exist unless corruption is uprooted and the corrupt are held accountable." "The suspects are being granted the same rights and treatment as any other Saudi citizen," he said. "During the investigation, all parties retain full legal privileges relating to their personal and private property, including funds."
Prince Mohammed will oversee the corruption commission, adding to his already formidable list of responsibilities, including his role as defence minister and champion of the economic transformation, dubbed Vision 2030, that aims to revolutionize most aspects of Saudi life within 12 years. Prince Mohammed told the Guardian last month that the kingdom had been "not normal" for the past 30 years and pledged to return Saudi Arabia to moderate Islam.
According to Al Arabiya, the new committee, which is headed by Crown Prince Mohammed bin Salman, is looking into the 2009 floods that devastated parts of Jeddah, as well as the government's response to the Middle East Respiratory Syndrome (MERS) virus outbreak.
The interests of the Al Saud would remain protected. Both King Salman and heir apparent Mohammed bin Salman are fully committed to them. What they wish to instill, and seem determined to execute, is to modernize the ruling establishment, not just for the 2030 horizon but beyond it too.
Observation: A step in the right direction
Corruption is alien to Islam. The action against corruption shocked the world- not just the Arab nations or Islamic world alone. The world is under the impression, rather illusion that as the Islamic nation Saudi Arabia would not at all allow corruption in any meaner and that Saudis as the decedents of the first ever Muslims of the world would care for projecting a positive way of thinking and living.
The evil of corruption is deep in Saudi Arabia but without any state efforts to contain and reduce corruption the malice has become large scale corrupt practices. The kingdom's top council of clerics tweeted that anti-corruption efforts were "as important as the fight against terrorism", essentially giving religious backing to the crackdown.
The state attack on Saudi corrupt machinery at the top level is a well thought out step to root out corruption from the land of birth of Islam and of Holy Prophet of Islam and His infallible companions.
Nearly six months into his tenure as crown prince, which will eventually see him succeed his father as monarch, Prince Mohammed has launched a dizzying series of reforms designed to transform the kingdom's moribund economy and put the relationship between the state and its citizens on a new footing.
Saudi arrests show crown prince Mohammed bin Salman is a risk-taker with a zeal for reform but the move would enormously strengthen his place in the governance. The move strengthens Prince Mohammed's control of the kingdom's security institutions, which had long been headed by separate powerful branches of the ruling family.
Crown Prince is raising the leverage of power in Saudi Arabia. He certainly has the blessings of his father King Salman and he's determined to make all kinds of changes in Saudi Arabia itself and in Saudi foreign policy, which led to the war in Yemen and the Gulf crisis. But on domestic front, this is new. Not only do we have a new chapter opening up in Saudi Arabia, we have a whole new book: it's still all done in secrecy. Why those 11 princes, why those four standing ministers? Is it really just to consolidate power or is there more to it?
In the tradition of Saudi Arabia, revolting against the royals is not a good idea. It's never been recommended. But does it all end with this or will it lead to more? There have been signs over the last two and a half years that more of this is coming.
Corruption has been rampant in recent generations in Saudi Arabia and Prince Mohammed had vowed to make business dealings more transparent. The spectacle of royal family members being arrested would add weight to claims of a crackdown on graft. However, such is the manner in which business is done in the kingdom, there would be few senior figures not connected to contract deals that would be considered corrupt in many other parts of the world.
Saudi Arabia's leadership has pulled off its boldest move yet to consolidate power around its young crown prince, Mohammed bin Salman, arresting 11 senior princes, one of the country's richest men and scores of former ministers in what it billed as a corruption purge. The move aimed to reshape public behavior in a kingdom where patronage networks often determine business deals and prominent families secure substantial cuts from lucrative contracts.
However, some in the Saudi capital describe the move as a naked attempt to weed out dissent, and political rivals, as the ambitious heir to the throne continues to stamp his authority across most aspects of public life in Saudi Arabia.
The purge aimed to go beyond corruption and aimed to remove potential opposition to Prince Mohammed's ambitious reform agenda which is widely popular with Saudi Arabia's burgeoning youth population but faces resistance from some of the old guard more comfortable with the kingdom's traditions of incremental change and rule by consensus.
Saudi Arabia, if it becomes a totally corruption free, can positively influence not only Arab world or Islamic world but even entire world of capitalism and imperialism to change for the better providing genuine scope for redistribution of nation's wealth on a possible perfect principle without corruption and inflation.
Turkey's presence in Syria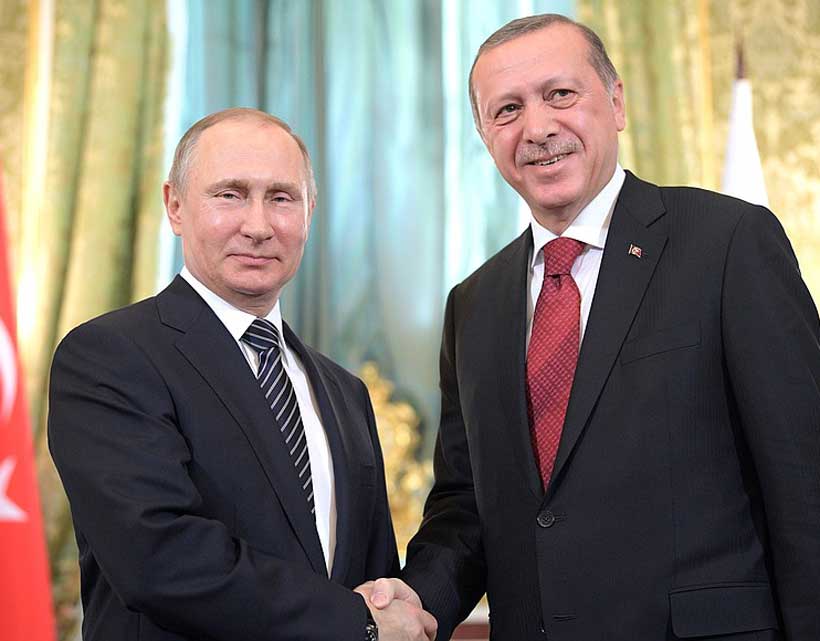 Following their meeting in Sochi on October 23, 2019, Vladimir Putin and Turkish President Recep Tayyp Erdogan officially announced a ceasefire throughout Northern Syria.
The bilateral agreement reached in Sochi strengthens the role played by Bashar al-Assad in the region between the Syrian Kurdish world and the area on the border with Turkey. It also ensures the permanence of Russian forces throughout Syria and finally serves to formalize the Turkish military presence in the region and in Syrian territory. A position of the Turkish forces on the border between Syria and Turkey, for about 32 kilometres from the borderline between the two countries.
With a view to separating the Syrian Rojava (which means "East", in Kurdish) from the Kurdish areas of Iran, Turkey and Iraq.
Russia regards this agreement as the final confirmation of the victory of the Syrian forces of Assad (and Russia) in the long Syrian war.
The Russian Federation won in Syria because it bet on the comparatively stronger horse, i.e. Assad's regime, and also because it had a coherent and stable strategy, compared to Obama's and Trump's ambiguities. An additional reason was that no European country, frightened by the instability of the North American attitude, joined the United States in its actions on Syrian soil.
The agreement between Erdogan and Putin in Syria, which was born as early as the Turkish leader's repression of the 2016 attempted coup d'état, has even created the "Astana Process" involving also Iran in a negotiation which has metaphorically "killed" the Geneva talks, where many pro-American elements were also present and active.
However, even after the knocking out of the Geneva talks, the United States was still significantly present in North-Eastern Syria, before the arrival of Turkey throughout Northern Syria.
Now the U.S. forces have largely withdrawn, precisely as a result of Turkish operations. Hence there is no possibility, however remote, that the USA can wage again a war against Assad starting from North-Eastern Syria.
That was Russia' greatest fear.
In Syria, as early as 2015, Russia has always attached greater importance to operations in Western Syria, while the recent Turkish attack against Afrin has ensured that Turkey and Russia actually expelled the Kurds from the area – the Kurds who, after all, were the only U.S. real strategic asset.
All the Turkish projects for Northern Syria, ranging from the transfer of the Turkey-supported jihadists from Idlib eastwards to the use of the many Syrian Sunni refugees in Turkey to replace the Kurds in North-Eastern Syria, are a strategic blessing for Russia.
On the one hand, it is currently possible for Assad to directly hit Idlib alone but, on the other, we also need to consider the Turkish pressure on the Kurds towards the East, which jeopardizes the link between Turkey and the United States.
This is another excellent result for the Russian strategy in Syria. There was also the U.S. forces' hasty relinquishment of their role in protecting the Syrian Democratic Forces, led by the Kurds, which put the Kurds themselves in a position to accept the new Russian "protection".
Russia also reaffirmed the 1998 Adana Agreement between Syria and Turkey, which envisaged the possibility for the Turkish forces to cross the border and exert strong pressure on the Kurds.
Nevertheless, what does the Russian Federation really want from the Kurds and especially from their Syrian Democratic Forces?
The agreements reached so far to organize Turkish-Russian "joint patrol units" on the Syrian border enable Russia to become the only future peace broker in Syria, while Assad's army has moved to North-Eastern Syria, by establishing itself well away from the safe zones that Turkey has already occupied.
A "zero-sum game" for everyone, except for the United States. The European Union, as usual, is not part of the game.
Russia, however, does not want to shoulder the whole burden of territorial control of Eastern Syria, but it lacks the new proxies, i.e. the autonomous forces acting in its name and on its behalf.
At the beginning of Russia's engagement in Syria, its aim was only to support Assad and put an end to the US obsession for the "Arab springs", which were destabilizing as never before. However, now that there are multiple actors on Syrian territory, Putin wants to manage relations with everyone and with the utmost care, considering that his primary goal is currently not to accept a simultaneous clash with many opponents.
Other problems for the Russian strategic decision-making are to avoid the clash between Iran and Israel passing through Syria, but not only on Syrian territory, as well as to limit the Turkish, Kurdish and even Syrian expansion on Syria's northern border – a situation that would no longer enable Russia to manage military equilibria with a minimum effort.
However, what are Turkey's real regional aspirations?
Firstly, there is the stabilisation of Syria, and not just for the Kurdish issue. Secondly, there is the Eastern Mediterranean region and finally the Turkish positions in the Black Sea region.
The Kurdish issue, which is well clear for Turkey, is related to its awareness of having to control its East without problems: if there are opposing forces in the Turkish expansion line towards Iraq, Syria and Central Asia, the deep core of Turkey's current foreign policy disappears.
There is also the energy issue, considering that Turkey buys most of its oil and gas from Russia and that it wants to play a decisive role in the new extractions that are being prepared in the Eastern Mediterranean region, between Cyprus, the Lebanon, Israel and Greece.
Turkey is hungry for foreign investment and this must also be taken into account when defining the Turkish strategic equation.
Turkeys' recent purchase of the Russian S-400Triumfmissile and defence systems (NATO reporting name: SA 21 Growler) places Turkey in the position of having to rebalance its military relations with the United States but, in the Black Sea area, Turkey's and Russia's interests tend to conflict.
As stated above, the relationship between Russia and Turkey was born from the Turkish perception that the United States is somehow involved in the 2016 attempted coup.
Moreover, Russia wants to take Turkey out of the NATO geostrategic environment, both through the sale of weapons such as the S-400 and with the wise exacerbation of tensions between Ankara, the EU and the USA.
All potential breaks that will not occur. President Erdogan still has his own European policy in mind and has no interest in definitively abandoning the USA just now that – with President Trump – the United States is showing its desire to move away from NATO's European axis, but certainly only to a certain extent.
Turkey is not so much interested in this axis.
With specific reference to Syria, Russia has so far shown it wants to keep the Kurds in their traditional areas, without changing the borders of Iraq, Syria and Iran.
On the contrary, Russia – which has not yet a formal relationship with the Kurdish YPG, i.e. the "self-defence force" of the Kurdish community – wants to create a sort of autonomy agreed between the Kurds' Rojava in Syria and Bashar al-Assad's government – a special autonomy guaranteed by a new future Syrian constitution.
It is also extremely important to note that Russia is the second economic partner of Turkey, immediately after Germany, while Turkey is only Russia's fifth largest trading partner.
In 2018, the last year for which data is available, trade between Turkey and Russia increased by as much as 37%, while Turkish exports to Russia alone increased by as much as 47%.
Not to mention the planned renewal of the Turkish Stream Project, the natural gas transport line going from Anapa, near Krasnodar, Russia, through the Black Sea, up to Kiyikoy, on the Thracian coast of Turkey.
We should also recall the Turkish-Russian project for the construction of the Akkuyu nuclear power plant.
For the time being and also for a long time in the future, Turkey will not leave NATO.
In terms of structures, the Shanghai Cooperation Organization (SCO) is not even comparable to the traditional network of the Atlantic Pact.
The three factors that make full security and defence cooperation between Turkey and Russia difficult are respectively the still important presence of Turkey within NATO, the Ukrainian crisis and finally the Russian annexation of Crimea.
With specific reference to the purchase of the Russian S-400s, Turkey maintains that this stems from the particular difficulty of acquiring the new Western weapon systems, but Russia has not offered any co-production of its advanced weapons to Turkey.
If Turkey could decide quickly and well on the F-35s, the new Patriot missiles, and on some co-productions of weapons with the West, it would certainly know how to get out of the agreement with Russia for the S-400s tactfully, without even severely undermine its relations with Russia.
As to the energy trade between Turkey and the Russian Federation, the former depends on the latter for 55% of its natural gas requirements and for 12% of its oil ones.
It is not possible, however, to easily replace imports from Russia.
Moreover, Turkey exports most of its oil and gas imports from Russia to the EU. In this sector, it is second only to Nord Stream's Germany.
Moreover, a joint financial fund has been established between Turkey and Russia to organise their bilateral relations.
Turkish leaders argue that this fund strengthens local currencies against the US dollar.
It is probably true.
The Fund, however, also serves to support Turkey's true and traditional vocation to become the great oil hub from Russia, but also from the Middle East and the Caspian Sea to Europe.
This is the reason why Turkey entered Syria.
This is one of the necessary keys to rationally interpret the Syrian issue.
Currently Turkey's primary strategic interest is to reduce its dependence on Russian oil and gas, but also to increase its clout as a necessary transit area for all energy trade from the Middle East and from the Russian Federation.
In 2003, the Blue Stream completion multiplied Russian gas exports to Turkey.
The future Turkish Stream will bring 15.75 billion cubic meters of gas from Turkey to Southern Europe within 2020.
Russia wants to build two parallel lines, at least for the first phase.
Obviously one for Turkey alone, and another one only for Europe.
In the Black Sea area, the USA has so far counterbalanced the Russian Federation only through Atlantic Alliance's operations.
NATO's presence in the Black Sea area is fundamental also for Turkey, which mainly fears that the Black Sea will become a "Russian lake" – just to use President Erdogan's words.
Even before the war in Syria, Russia has been using Sevastopol for actions towards the Eastern Mediterranean region and this is certainly not good for Turkey.
Moreover, at the time, Turkey favoured NATO's institutional rooting in the Black Sea, by means of a task force between Turkey, Bulgaria, Romania, Italy and Germany with the U.S. tactical support.
The project, however, failed.
Nevertheless, the Russian military presence in Syria, Armenia, Abkhazia and South Ossetia, as well as in the Crimean Peninsula, continues to fuel the Turkish fears of Russian encirclement.
Turkey, however, also avoided supporting the Western sanctions for the annexation of Crimea and Donbass, for obvious reasons of expediency, but it carried out a careful and subtle action against the Russian annexation of Crimea and for the protection of the local Tatar minority.
Turkey is also a direct competitor of the Russian Federation in Azerbaijan and Georgia. Here Turkey has operated in connection with the European Commission to create the Southern Gas Corridor, also operational as from 2020, which will bring resources from the Middle East and Central Asia (and especially from the Caspian Sea) to the EU countries.
Since 2015 Turkey has also been supporting Georgia's adhesion to NATO, while preserving its special relationship with Azerbaijan – a country with which Turkey signed a Strategic and Mutual Aid Agreement in 2010. Here the issue of the structural contrast between Armenia and Azerbaijan comes to the fore.
As is well known, Russia supports Armenia, as it already did at the dawn of the Cold War.
The Russian Federation, however, also sells weapons to Azerbaijan, with a view to favouring the success of the Russia-Iran-Azerbaijan Initiative.
There is also the long-standing and unresolved problem of Nagorno-Karabakh, a low-intensity conflict that has been lasting with ups and downs since 1994.
In this case, nothing has been decided yet in the relations between Turkey and Russia.
Turkey, however, will keep on strengthening its relations with the Russian Federation.
Nevertheless, Turkey will never establish a stable strategic relationship with Russia, to the detriment of its participation in NATO as the second force after the United States.
Also in the case of Italy, we will need a broader and naturally complex vision of the international relations and the national interests of Turkey and the Russian Federation itself, which are not the strategic monoliths that many Italian decision-makers unfortunately imagine.
Ending the Gulf crisis: Natural gas frames future Gulf relations
Natural gas could well emerge as the litmus test of how relations among the Gulf's energy-rich monarchies evolve if and when a Saudi-United Arab Emirates-led alliance and Qatar bury their hatchet.
It could also position Gulf states as key players in shaping the future of the energy architecture of Eurasia.
This week's summit in Riyadh of the Gulf Cooperation Council (GCC) that groups Saudi Arabia, the UAE, Qatar, Kuwait, Oman and Bahrain is likely to determine how close the kingdom and its allies are to lifting a 2.5-year-old diplomatic and economic boycott of Qatar.
Qatari foreign minister Sheikh Mohammed bin Abdulrahman al-Thani suggested that secret Saudi-Qatari talks in recent weeks had "moved from a deadlock in the Gulf crisis to talks about a future vision regarding ties." It was not immediately clear whether the UAE was equally willing to find a way out of the Gulf crisis.
The bellwether of how much progress has been made will be the level of Qatari representation at the Riyadh summit. Qatar emir Tamim bin Hamad Al Thani has refrained from attending GCC summits since the boycott was imposed in June 2017 in a bid to force Qatar to fall in line with Saudi and UAE regional policies and effectively accept the two Gulf states' tutelage.
An end to the boycott potentially could open the door to the creation of a regional gas network at a time that Qatar plans to increase its annual Liquid Natural Gas (LNG) production by a whopping 64 percent to 126 million tons by 2027 and Saudi Arabia is investing up to USD$ 150 billion in becoming a major gas player.
The network would facilitate Saudi crown prince Mohammed bin Salman's plans to streamline and diversify the kingdom's economy. It would further enable Saudi Arabia to capitalize on the fact that Iran is hobbled by crippling US sanctions in its efforts to maintain its status as a key swing producer serving Eurasian markets.
Building a regional network may be easier said than done even if the Gulf states succeed in putting their debilitating dispute behind them. Healing the scars of the dispute that impacted people's lives on both sides of the divide to the point where countries like Saudi Arabia and Qatar would be willing to become dependent on one another is likely to take time.
That kind of trust didn't exist even before the Gulf crisis. Saudi Arabia initially opposed the construction of the Dolphin gas pipeline, the region's first cross-border gas project that links Qatar to the UAE and Oman.
Qatar continued to supply the UAE with two billion cubic feet of gas a day despite the boycott, which the Emirates would have found difficult to fully replace.
An end to the boycott would significantly enhance Saudi plans announced in early 2019 to establish a natural gas network with the UAE and Oman that eventually would extend to Kuwait, Bahrain Iraq, Jordan, Egypt and possibly Palestine.
Potential moves to enhance gas cooperation in the Gulf come as the eastern Mediterranean emerges as a potential competitor, particularly in future exports to Europe, Asia and China.
Huge gas finds in Israeli, Cypriot and Egyptian waters have seen industry eyes swivel to the Levant Basin, which, according to a 2010 estimate by the US Geological Survey, could hold as much as 122 trillion cubic feet of natural gas, the equivalent of Iraq's reserves.
Energy experts argue that Qatari gas could significantly help Prince Mohammed rationalize Saudi Arabia's energy market at a time that climate change is casting doubts on the sustainability of oil.
The King Abdullah Petroleum Studies and Research Center estimated that Saudi Arabia burned some 900,000 barrels per day of liquid fuels for industrial use and power generation in 2017.
"Replacing this oil with natural gas could generate more than U$10 billion of additional export revenue at current market prices… Qatar is one of the cheapest ways for the kingdom to remove oil entirely from power generation," said Andy Critchlow, head of Europe, the Middle East and Africa at S&P Global Platts.
While Qatar may be willing to assist Saudi Arabia once the boycott is lifted, its is certain to ensure that it does not become dependent on gas exports to the kingdom.
Diversification of its gas exports is a pillar of Qatar's soft power strategy that helped shield it from the effects of the boycott.
Some Qatari officials have long believed that gaining control of Qatari gas reserves was a main objective of the Saudi-UAE boycott.
As a result, Qatar is likely to be weary of plans by Saudi Arabia to become a global gas player. The kingdom holds the world's fourth largest gas reserves that it so far has been unable to develop.
Amin H. Nasser, CEO of Aramco, the Saudi national oil company, said earlier this year that he expected the kingdom to massively invest in the Saudi gas sector over the next ten years. Mr. Nasser envisioned gas production increasing from 14 billion standard cubic feet to 23 billion by 2030.
"We are looking to shift from only satisfying our utility industry in the kingdom, which will happen especially with the increase in renewable and nuclear to be an exporter of gas and gas products," Mr. Nasser said.
Qatar laid down its marker a year ago when it decided to leave OPEC, the cartel of oil exporting countries, to focus on its gas exports.
Speaking at the time, Qatari energy minister Saad Sherida al-Kaabi, articulated what is likely to shape the Gulf state's policy even if the boycott is lifted.
"We are not saying we are going to get out of the oil business, but it is controlled by an organization managed by a country," Mr. Al-Kaabi said.
Qatar, he said, was unwilling "to put efforts and resources and time in an organization that we are a very small player in, and I don't have a say in what happens."
U.S. Foreign Policy Threats to Israel's National Security: Strategic Imperatives for Jerusalem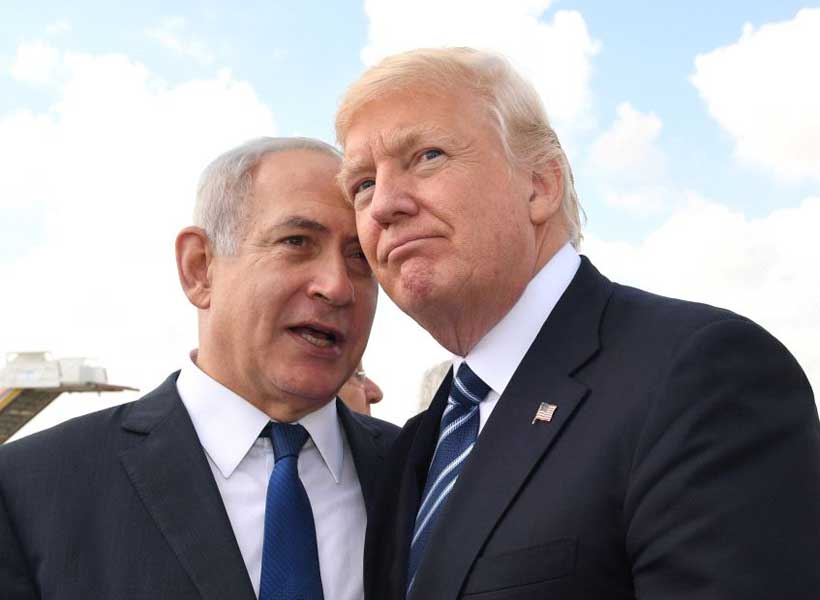 "Things fall apart; the center cannot hold."-W.B. Yeats, The Second Coming
Though U.S. President Donald Trump describes himself as pro-Israel, any seriously analytic assessment of his foreign policies would point toward a different conclusion. On the surface, of course, Mr. Trump's earlier transfer of America's embassy to Jerusalem, his recent acceptance of Israel's established West Bank settlements and his undiminished rhetorical support of Israel's overall security posture suggest a sympathetic U.S. administration. Still, however unwitting or unintentional, the actual expected consequences of Trump foreign policies are sorely injurious for Israel, not gainful.
As for the tangible dangers posed by these policies, they could be sudden and immediate or incremental and long-term.
For doubters, core examples are readily available. These include the American president's strengthening of certain leading Sunni Arab military forces (as a presumptive counter-vailing power to Shiite Iran) and his declared U.S. departure from Syria. Already, this staged withdrawal is emboldening Hezbollah.
At this particular stage, for Israel, the well-organized Shiite militia supervised from Tehran poses a greater overall strategic threat than any traditional Arab army. In specific reference to a commonly perceived threat from Iran, Saudi and Egyptian military objectives are now more closely aligned with Israeli security goals than once might have even been thought possible. Still, in predictably short order, those Sunni Arab states joined together in a common Trump-led struggle against Shiite Iran could falter in their apparent allegiance. Any such substantial weakening could be triggered by altogether reasonable fears that a US-generated war with Iran would produce irrecoverable harms.
One unintended corollary of any such Sunni-Arab weakening could be a more militarily capable and worrisome regime in Teheran and Moscow.
All things considered, and however one might choose to analyze Israel's dynamic geopolitical challenges[1] – a task that must inevitably prove both multi-layered and expansively complex[2] – Donald Trump's foreign policies will remain determinably "net-negative" for the country's national security.[3] Upon considered reflection, the American president's conspicuous policy declarations concerning Israel's "eternal capital," its West Bank settlements and its enduring access to conventional arms transfers will provide few if any strategic benefits to Israel. Moreover, from an international law perspective, these declarations will prove essentially irrelevant.[4]
In Israel, it is time to inquire: what is the bottom line? The correct response? It is that the Trump presidency, even if well-intentioned toward the Jewish State, lacks sufficient intellectual resources. Longer-term, this seat-of-the-pants or "doctrine-free" American administration is likely to become as darkly injurious for Israel as it has already become for the United States. This U.S. presidency, after all, believes more in "attitude, than preparation;" in virtually all matters of substance, it remains determinedly anti-historical and anti-intellectual. Also, this presidency is glaringly unconcerned about peremptory human rights, as evidenced, inter alia, by Trump's flagrantly open abandonment of America's Kurdish allies.
For Israel, the salient message here should be clear. This abandonment should stand as an unambiguous warning against placing too much faith in American security pledges or commitments, especially during the persistently dissembling "Trump Era."
There is more. From the start, North Korean nuclear negotiations have been mismanaged by Trump; correspondingly, Pyongyang continues to expand and modernize its advanced nuclear weapons missile programs.[5] While the American president has repeatedly drawn false comfort from "falling in love" with Kim Jung Un (a demonstrably unrequited love), the North Korean dictator makes any once-credible hopes for "complete denuclearization" unassailably nonsensical.
Similarly, Mr. Trump's unilateral U.S. withdrawal from the July 2015 JCPOA pact concerning Iran has accelerated that adversarial state's worrisome nuclearization. Ominously, too, fearful strategic nuclear/hypervelocity missile developments are expanding in Russia, a superpower foe which sees in this unreflective American president an optimally convenient surrogate for achieving Moscow's national military goals.
The principal reason for identifying the unreliability/unpredictability of US President Donald Trump's foreign policy for Israeli security is intellectual. Persistently, wittingly, Donald Trump has revealed a near-total lack of historic or strategic understanding, and a derivative disregard for all constitutive elements of civilized international relations.[6] In Jerusalem and Tel Aviv, the following critical question ought soon be posed:
Should those officials responsible for meeting Israel's security obligations place their existential bets on such evidently fragile analytic foundations?
It's not a complicated question.
The comprehensive security dilemma for Israel posed by U.S. President Trump is augmented by various similarly serious jurisprudential deficits. These legal shortcomings include an apparent unconcern for certain "peremptory" obligations of national and international law.[7] Without suitable embarrassment, this president has argued that he maintains a personal right to override US Constitutional expectations concerning birthright and US citizenship, and that the US had properly terminated its codified obligations under the INF Treaty with Russia.
Regarding the specific matter of this president's INF Treaty termination, which was not ipso facto illegal, the deleterious security outcome could still prove multi-faceted and broadlyoverwhelming.
More concretely, this more-or-less negative outcome could be made manifest in certain measurable or indecipherable increments, or rather in sudden "bolt-from-the-blue" enemy attacks. Often, because the foreign and defense policies of nation-states are not only intersecting, but "synergistic" (situations wherein the "whole" would be greater than the aggregate sum of its "parts"), these attacks would not necessarily stem directly from Russia.[8] Instead, they could represent a derivative but by no means insignificant nuclear involvement of North Korea.
One conceivably plausible outcome of various Trump-induced misunderstandings will be a continuously-expanding nuclear arms race between the superpowers.[9] For Israel in particular, any such corrosive expansion could spawn serious "spillover" risks for itself and for the wider Middle East.[10] Taken together, these mutually-reinforcing risks would concern incessant destabilization, terror and war, and could present in many possible configurations and/or synergistic interactions.[11]
President Donald Trump's earlier "seat-of-the-pants" withdrawal of the United States from the JCPOA pleased his political "base" at home, but it also enlarged the overall Iranian nuclear threat to Israel.[12] Looking back, even if the JCPOA had been a manifestly imperfect agreement – a reasonable judgment – it did not necessarily follow that unilateral abrogation would be in America's or Israel's best interest. Once again, the major problem here with Donald Trump's strategic assessment was that it was wholly devoid of any logical or persuasively analytic underpinnings.
It derived from "attitude, not preparation."
There is more. For Israel, there is a relevant early history. Then, openly, presidential candidate Donald Trump had advised "killing the families" of terrorists and being less openly concerned about humanitarian international law – that is, about the civilizing rules of engagement found collectively at the Law of War or the Law of Armed Conflict.[13] In essence, inter alia, heeding this president's lawless counsel on such a salient matter would have amounted to a US reversal of incontrovertible Nuremberg Principles.[14]
Such a law-violating reversal would carry unforeseeable but still fearful consequences involving nuclear weapons and nuclear war.
All things considered, Israel now faces a unique and markedly complex dilemma. Whatever the logical underpinnings and determined coherence of its own unilateral foreign policies, President Donald Trump's continuing missteps with Syria,[15] Iran, Russia, China, Yemen, Venezuela, North Korea, Saudi Arabia and certain still-compliant European allies will further destabilize the Middle East – directly or indirectly; and suddenly or incrementally. Whatever Jerusalem should decide to do or not to do about the "big picture" – a security vision that must include the tangible emergence of "Cold War II"[16] – this unsteady region could slip irretrievably into ever-deeper levels of authentic "chaos."[17]
The most presently meaningful question for Jerusalem should concern whether this slippage is apt to be the immediate result of some Trump-generated catastrophe, or whether it will manifest itself instead in certain calculable and episodic bouts of Trump policy-induced suffering.
With this query in mind, one critical issue must concern imperative re-evaluations of "deliberate nuclear ambiguity."[18]
To date, the "bomb-in-the-basement" policy has made eminently good sense for Israel. Presumptively, both friends and foes already recognize that Israel possesses significant nuclear capabilities that are (1) survivable; and (2) capable of penetrating any determined enemy's active defenses. For these adversaries not to acknowledge these capabilities would require a very hard-to-explain and implausibly generalized intellectual deficit.
Going forward, what should Israel do about its vital nuclear posture? How, exactly, should this traditionally ambiguous stance be adapted to the convergent and inter-penetrating threats of potentially still-impending Middle Eastern/North African revolutions, a nuclear Iran,[19] and Israel's justifiably constant concern about negotiating useful agreements with various state[20] and sub-state (terrorist) organizations.[21]
The conventional wisdom routinely assumes that credible nuclear deterrence is somehow an automatic consequence of merely holding nuclear weapons. By this argument, removing Israel's nuclear bomb from the "basement" would only elicit new waves of global condemnation, and would do this without returning any commensurate benefits.
History, however, reveals that the conventional wisdom is often unwise. The pertinent strategic issues for Israel are not at all simple or straightforward. Instead, in the inherently arcane world of Israel's nuclear deterrence, it can never be adequate that enemy states merely acknowledge the Jewish State's nuclear status. Instead, it is important that these states further believe that Israel holds usable nuclear weapons, and that Jerusalem/Tel-Aviv would be willing to employ such weapons in certain definably clear circumstances.[22]
Still to be generated Trump instabilities in the Middle East could create more good reasons to doubt that Israel would benefit from any uninterrupted continuance of deliberate nuclear ambiguity. It would seem, moreover, from certain apparent developments within Israel's intersecting defense and intelligence communities, that the country's senior leadership already understands such informed skepticism. To best augment such an understanding, however, Israel's nuclear strategists should proceed interrogatively – in effect, creating a continuously self-refining "strategic dialectic" from which suitable answers and policies could be incrementally extracted and/or systematically deduced.[23]
This will call for refined "preparation," not "attitude."
One basic point now warrants reiteration. Israel is imperiled by existential threats that fully justify its nuclear weapons and that require a correspondingly purposeful strategic doctrine. This basic need exists beyond any reasonable doubt. After all, without such weapons and doctrine, Israel could not expectedly survive over time, especially if certain neighboring regimes should sometime become still more adversarial, more jihadist and/or less risk-averse.
Israeli nuclear weapons and purposeful nuclear doctrine could prove vital to those more-or-less predictable scenarios requiring preemptive action or suitable forms of retaliation.
Generically, military doctrine describes how a country's national forces would fight in various recognizable combat operations. The literal definition of doctrine derives from the Middle English, from the Latin doctrina, meaning teaching, learning, and instruction. Though generally unanticipated, the full importance of doctrine lies not only in ways that it can animate and unify military forces, but also in the particular fashion that it can transmit certain desired "messages." In other words, doctrine can serve a state (especially an endemically beleaguered state such as Israel) as a critical form of communication, and to its friends and foes alike.
Israel could benefit from any such broadened understandings of doctrine. The principal risks facing Israel are now more specific than broadly general or benignly generic. This is because Israel's extant adversaries in the region could at some point be joined by: (1) a new Arab state of "Palestine;"[24] and by (2) a newly-nuclear Iran. In the presumptively worst case, any such inauspicious "joining" would take place at the same time.[25]
For Israel, merely possessingnuclear weapons, even when fully recognized by pertinent enemy states, could never by itself ensure successful deterrence. In this connection, though starkly counter-intuitive, an appropriately selective and nuanced end to deliberate ambiguity could substantially improve the overall credibility of Israel's nuclear deterrent. With this key point prominently in mind, the injurious potential of assorted enemy attacks in the future could be reduced by making selectively available certain additional information.
This additional information would concern the security of Israel's nuclear weapon response capabilities.
Carefully limited yet helpfully more explicit, it would center on distinctly major and inter-penetrating issues of Israel's nuclear capability andits decisional willingness.
Skeptics, no doubt, will disagree. It is, after all, seemingly sensible to assert that nuclear ambiguity has "worked" thus far. Arguably, while Israel's current nuclear policyhas done little to deter multiple conventional terrorist attacks, it has plainly succeeded in keeping that country's enemies, whether singly or in collaboration, from mounting any existential aggressions.
Inevitably, as the nineteenth-century Prussian strategic theorist, Karl von Clausewitz, observed in his classic essay, On War, there can come a military tipping point when "mass counts." Israel, of course, is very small. Its enemies have always had an undeniable and irreversible advantage in "mass." Perhaps even more than any other imperiled state on earth, Israel needs to steer clear of any such tipping point.[26]
For the several reasons already mentioned, this imperative is more compelling in the Trump years than before, even if the American president is more expressly "pro-Israel" in his rhetoric and policy formulations than his predecessor.
An integral part of Israel's multi-layered security system lies in effective ballistic missile defenses, primarily, the Arrow or "Hetz." Yet, even the well-regarded and successfully-tested Arrow, augmented by the newer, shorter-range and systematically-integrated operations of "Iron Dome," "David's Sling," and various related active defenses, could never achieve a sufficiently high probability of intercept to adequately protect Israeli civilians. No system of missile defense can ever be entirely "leak proof," and even a single incoming nuclear missile that manages to penetrate Arrow or its corollary defenses could conceivably kill tens or perhaps hundreds of thousands of Israelis.
Potentially, this fearful reality could prove less consequential if Israel's continuing reliance on deliberate ambiguity were suitably revised or altered.
In essence, current Israeli policy of maintaining an undeclared nuclear capacity is unlikely to work indefinitely. Leaving aside a jihadist takeover of nuclear Pakistan,[27] the most obviously unacceptable "leakage" threat would come in the future from a nuclear Iran. To be effectively deterred, any newly-nuclear Iran would then need certain convincing assurances that Israel's atomic weapons were both invulnerable and penetration-capable.
Any Iranian judgments about Israel's capability and willingness to retaliate with nuclear weapons would then depend largely upon some prior Iranian knowledge of these weapons, including their perceived degree of protection from surprise attack and their presumed capacity to "punch-through" certain relevant Iranian defenses, both active and passive.
A nuclear weapons-capable Iran may already be a fait accompli. For whatever reasons, neither the "international community" in general nor Israel in particular has managed to create sufficient credibility to undertake timely preemptive action. Plausibly, any such critical defensive action would have required various complex operational capabilities, and could have generated manifestly unacceptable Iranian counter actions.
It is likely that Israel has already undertaken some very impressive and original steps in cyber-defense and cyber-war, but even the most remarkable efforts in this direction would not be enough to stop Iran altogether. The sanctions sequentially leveled at Tehran over the years have had an economic impact, but they have also had no determinable impact in halting Iranian nuclearization altogether or stopping Tehran's discernible enhancements of intercontinental ballistic missile potential.
In time, a nuclear Iran could decide to share some of its nuclear components and materials with Hezbollah or with another kindred terrorist group.To prevent this destabilizing sharing, Jerusalem would need to convince Iran, inter alia, that Israel possesses a useful range of distinctly usable nuclear options. Accordingly, Israeli nuclear ambiguity could be loosened by releasing certain very general information regarding the availability and survivability of appropriately low-yield weapons.
Israel should now be calculating (vis-à-vis a prospectively nuclear Iran) the exact extent of subtlety with which it should consider communicating key portions of its nuclear positions.[28] Naturally, Israel should never reveal any very specific information about its nuclear strategy, hardening or yield-related capabilities.
One more point. An Israeli move from ambiguity to disclosure would not help in the case of an irrational nuclear enemy. It is possible, at least, that certain elements of Iranian leadership might sometime subscribe to certain end-times visions of a Shiite apocalypse. By definition, such an enemy would not value its own continued national survival more highly than every other preference or combination of preferences.
Were its leaders to be or turn non-rational, Iran could effectively become a nuclear suicide-bomber in macrocosm. Such a challenging prospect is certainly improbable, perhaps even at the very outer fringes of plausibility. But it is also not inconceivable. A similarly serious prospect obtains in already-nuclear and residually coup-vulnerable Pakistan.
To protect itself against military strikes from irrational enemies, particularly those attacks that could carry existential costs, Israel will need to reconsider virtually every aspect and function of its nuclear arsenal and doctrine.[29]
Removing the bomb from Israel's "basement" could enhance Israel's strategic deterrence to the extent that it would heighten enemy perceptions of the severe and likely risks involved. This would also bring to mind a so-called Samson Option, which could allow various enemy decision-makers to note and underscore that Israel is prepared to do whatever is needed to survive.[30]
Irrespective of its preferred level of ambiguity, Israel's nuclear strategy must always remain correctly oriented toward deterrence, and not war-fighting. The Samson Option refers to a policy that would be based in part upon some implicit threat of massive nuclear retaliation for certain specific enemy aggressions. Israel's small size means, among other things, that any nuclear attack would threaten Israel's existence and could never be tolerated.
A Samson Option would make sense only in certain "last-resort" or "near last-resort" circumstances. If the Samson Option is to become part of a genuinely credible national deterrent, an end to Israel's deliberate ambiguity posture would be essential. The really tough part of this transformational process would be determining the proper timing for any such action vis-à-vis Israel's core security requirements, and also pertinent expectations of the so-called "international community."[31]
The Samson Option should never be confused with Israel's overriding security objective: Always seek stable deterrence at the lowest possible levels of military conflict.
There is more. In our often counter-intuitive strategic world, it could sometimes become rational to pretend irrationality. The nuclear deterrence benefits of pretended irrationality would depend, at least in part, upon a designated enemy state's awareness of Israel's intention to apply counter-value targeting when responding to nuclear attack.
But Israeli decision-makers would need to be wary of releasing too-great a level of any specific strategic information. Also worrisome, of course, is that the American president could be perceived as authentically irrational,[32] thereby prodding "anticipatory preemptions"[33] against the US directly, or (depending upon particulars) certain close U.S. allies. Israel represents a prospectively obvious case in point.[34]
None of this is meant to suggest that an Israeli movement away from deliberate nuclear ambiguity would be prospectively helpful only on matters involving specifically nuclear threats. Plausibly, of course, the credibility and cost-effectiveness of any Israeli nuclear retaliatory threat would be greatest where the expected aggression were similarly nuclear. Still, there are recognizable circumstances in which a determined enemy or coalition of enemies might contemplate launching "only" a devastating conventional first-strike against Israel, and conclude that such an offensive move would be sensible because it would not expectedly elicit an Israeli nuclear retaliation.
In such altogether conceivable circumstances,[35] the enemy state or coalition of enemy states would have concluded that any non-nuclear first strike against a nuclear Israel, however massive, would be perfectly rational. This is because the Jewish State's anticipated retaliation would presumably stop short of being nuclear.
If, however, the expected aggressor(s) had previously been made aware that Israel was in possession of a wide-array of capable and secure nuclear retaliatory forces, both ion terms of their range and yield, these enemies would more likely be successfully deterred. Here, as a distinctly welcome consequence of various incremental and previously nuanced disclosures, Jerusalem will have signaled its pertinent adversaries that it can and will cross the nuclear retaliatory threshold in order to punish any potentially existential national harms.
In more narrowly military parlance, Israel's actions here would be designed to better ensure "escalation dominance." In this scenario, moreover, the relevant nuclear deterrence advantages to Israel of taking certain movements away from "deliberate nuclear ambiguity" would lie in the uniquely compelling signal that it sends. This "signal" is that Israel will not necessarily need to retaliate with massive and conspicuously disproportionate nuclear force.
It will have available certain other more readily believable retaliatory options.
Such tangible advantages could also extend beyond the enhancement of credible threats of Israeli nuclear retaliation to supporting credible threats of Israeli nuclear counter-retaliation. If, for example, Israel should initiate a non-nuclear defensive first-strike against Iran before that state becomes nuclear capable (not an "aggression,"[36] but an act of "anticipatory self-defense" under international law[37]), the likelihood of any massive Iranian conventional retaliation could best be diminished if there were certain more openly disclosed and prior Israeli threats of aptly measured nuclear counter retaliations. In essence, and in illuminating historical terms, by following an incremental path away from "deliberate nuclear ambiguity" Israel would less likely replicate America's much earlier nuclear posture vis-à-vis the then Soviet Union, that is a posture of threatening "massive retaliation."[38]
In the final analysis, there are various specific and valuable critical security benefits that would likely accrue to Israel as the result of any purposefully selective and incremental end to deliberate nuclear ambiguity. The optimal time to begin such an "end" may not yet have come. But at the moment that Iran or any other obvious foe would have verifiably crossed the nuclear threshold, that critical time will have arrived. Moreover, should that critical moment come, Israel should already have configured (1) its optimal allocation of nuclear assets; and (2) the precise extent to which this particular configuration should now be disclosed.
Significantly, such preparation could meaningfully enhance the credibility of Israel's nuclear deterrence posture.
A fully-recognizablesecond-strike nuclear force should then be revealed. Of necessity, such a robust strategic force – hardened, multiplied, and dispersed – would be fashioned to inflict a decisive retaliatory blow against major enemy cities. Iran or another prospective nuclear adversary, so long as it is led by presumptively rational decision-makers, should be made to understand that the actual costs of any planned aggressions against Israel would always exceed any conceivable gains.
To more comprehensively protect itself against potentially irrational nuclear adversaries, Israel still has no logical alternative to developing an always- problematic conventional preemptionoption.[39] Operationally, especially at this very late date, there could be no reasonable assurances of any success against multiple hardened and dispersed targets. Regarding deterrence, however, it is also noteworthy that "irrational" is not nearly the same as "crazy" or "mad."[40] An irrational enemy leadership could successfully maintain national preference orderings or hierarchies that are both consistent and transitive.
Even an irrational leadership could sometime be subject to threats of deterrence that credibly threaten certain deeply held religious as well as public values. The principal difficulty, for Israel, is to routinely ascertain the precise nature of these core enemy values. Should it sometime be determined that an Iranian leadership were genuinely "crazy" or "mad," that is, without any decipherable or predictable ordering of preferences, all usual deterrence "bets" could necessarily give way to preemption.
By definition, such vital determinations would be strategic, rather than jurisprudential. From the discrete standpoint of international law, and perhaps in view of Iran's occasionally genocidal threats against Israel, a preemption option could still represent a fully permissible expression of anticipatory self-defense.[41] Again, this purely legal judgment would be separate from any parallel or coincident assessments of operational success. For now, at least, these assessments all point overwhelmingly to the avoidance of any still-residual preemption option.[42]
Whether or not a prompt or incremental shift from deliberate nuclear ambiguity to express nuclear disclosure is indicated will depend upon several very complex and interdependent factors. These factors include the specific types of nuclear weapon involved; the presumed reciprocal calculations of designated enemy leaders (state and sub-state); the expected effects on rational decision-making processes by these enemy leaders; and the expected effects on both Israeli and adversarial command/control;/communication processes. Correspondingly, if bringing Israel's bomb out of the "basement" were ever expected to produce selected enemy pre-delegations of nuclear launch authority and/or new and seemingly less stable launch-on-warning procedures, the likelihood of certain unauthorized or accidental nuclear wars could be increased.
In many ways, growing instability in the Middle East is the plausible outcome of US President Donald Trump's disjointed foreign policies.[43] Such instability, in turn, could heighten the potential for assorted expansive and prospectively unconventional wars. Israel, it follows, must continue to prepare capably to upgrade its strategic posture, especially its national military nuclear strategy and its corollary longstanding policy of deliberate nuclear ambiguity.
Otherwise, recalling the Irish poet W.B. Yeats, Israel and America could sometime have to bear witness to abundantly measureless lamentations; that is, to the irremediably grievous observation that because of once-avoidable US White House derelictions, "…. the center cannot hold."

---
[1] See, for example, latest INSS Strategic Survey (Israel): https://www.inss.org.il/publication/conclusion-strategic-assessment-policy-recommendations/
[2] "Whenever the new Muses present themselves," says Spanish existentialist philosopher Jose Ortega y' Gasset, "the masses bristle." See Ortega's The Dehumanization of Art (1925) (Princeton: Princeton University Press, 1948), p. 7.
[3] A 2016 monograph published in Israel examines Israel-American strategic relations from the opposite direction; that is, it considers the impact of Israel's nuclear strategy on US national security. See Louis René Beres and General (USA/ret.) Barry R. McCaffrey, Israel's Nuclear Strategy and America's National Security, Tel-Aviv University, Yuval Ne'eman Workshop for Science, Technology and Security, December 2016: https://sectech.tau.ac.il/sites/sectech.tau.ac.il/files/PalmBeachBook.pdf
[4] In all such scholarly examinations of any nation-state's security policy, operational issues must be carefully distinguished from jurisprudential ones. Accordingly, Trump US foreign policy decisions could prove harmful to certain Israeli military operations, but helpful to that country's legal position in one setting or another, or vice-versa.
[5] Earlier, North Korea had assisted Syria in constructing a nuclear reactor, the same facility that was destroyed by Israel in it Operation Orchard on September 6, 2007. Although operationally unlike Israel's earlier (June 7, 1981) Operation Opera, this second preemptive attack in the Deir ez-Zor region of Syria was also an expression of the so-called "Begin Doctrine."
[6] Even in the midst of an historic or "Westphalian" anarchy in international relations, there obtains a dominant jurisprudential assumption of solidarity between states. This fundamental expectation is already mentioned in Justinian, Corpus Juris Civilis (533 C.E.); Hugo Grotius, 2 De Jure Belli Ac Pacis Libri Tres, Ch. 20 (Francis W. Kesey, tr., Clarendon Press, 1925) (1690); and Emmerich De Vattel, 1 Le Droit des Gens, Ch. 19 (1758).
[7] Under international law, the idea of a Higher Law – drawn originally from the ancient Greeks and ancient Hebrews – is contained, inter alia, within the principle of jus cogens or peremptory norms. In the language of pertinent Article 53 of the Vienna Convention on the Law of Treaties (1969: "A peremptory norm of general international law….is a norm accepted and recognized by the international community of States as a whole, as a norm from which no derogation is permitted, and which can be modified only by a subsequent norm of general international law having the same character." Also worth pointing out here is that international law is always an integral part of US law, an incorporation that can be found both in the US Constitution (especially at Article 6, "The Supremacy Clause") and at various US Supreme Court decisions, most famously at The Pacquete Habana (1900).
[8] Still, the US force withdrawal from Syria will plausibly exacerbate risks of a direct Israel-Russia confrontation. See, on this scenario: https://www.jpost.com/Opinion/Avoiding-an-Israeli-Russian-conflict-in-Syria-after-US-withdrawal-577015 More generally, this withdrawal will enhance Russian power and influence in the Middle East, a deleterious consequence for Israel that may or may not accurately reflect Trump's intentions. Though it would first appear prima facie absurd that an American president would actually seek to expand rather than curtail Russian military power, such an expectation would be fully consistent with several other unexpected policy positions taken by Trump vis-à-vis Vladimir Putin.
[9] See Louis René Beres, "Nuclear Treaty Abrogation Imperils Global Security," Yale Global Online November 1, 2018 https://yaleglobal.yale.edu/content/nuclear-treaty-abrogation-imperils-global-security
[10] Risks threatening Israel's security may form an intricately interconnected network. Purposeful assessments of such risk must always include a patient search for possible synergies and for potential cascades of failures that would represent an especially serious iteration of synergy. Other risk properties within this genre that will warrant careful assessment include contagion potential and persistence.
[11] The worst case scenario here brings to mind utterly core queries of the ancient Greek tragedian: "Where will it end? When will it all be lulled back into sleep, and cease, the bloody hatred, the destruction?" (1 The Complete Aeschylus: The Oresteia 146, Peter Burian and Alan Shapiro, eds., 2nd ed., 2011).
[12] Regarding earlier strategic assessments of prospective nuclear threats from Iran, see Louis René Beres and John T. Chain (General/USAF/ret.), "Could Israel Safely Deter a Nuclear Iran"? The Atlantic, August, 2012; and also: Professor Louis René Beres and General John T. Chain, "Israel and Iran at the Eleventh Hour," Oxford University Press (OUP Blog), February 23, 2012. General Chain was Commander-in-Chief, U.S. Strategic Air Command (CINCSAC).
[13] In large measure, the law of armed conflict is concerned with the principle of proportionality, which has its jurisprudential and philosophic origins in the Biblical Lex Talionis, or the law of exact retaliation. Specifically, the "eye for eye, tooth for tooth" posture can be found in three separate passages of the Jewish Torah or Biblical Pentateuch.
[14] These Principles – like the Nuremberg trial judgment itself – are based fundamentally upon natural law. In turn, the very idea of natural law is based upon the acceptance of certain principles of right and justice that prevail solely because of their own intrinsic merit. Eternal and immutable, they are external to all acts of human will and interpenetrate all human reason. This idea and its attendant tradition of human civility runs continuously from Mosaic Law and the ancient Greeks and Romans to the present day. For a comprehensive and far-reaching assessment of the natural law origins of international law by this writer, see Louis René Beres, "Justice and Realpolitik: International Law and the Prevention of Genocide," The American Journal of Jurisprudence, Vol. 33, 1988, pp. 123-159. (This article was adapted from Professor Beres' earlier presentation at the International Conference on the Holocaust and Genocide, Tel-Aviv, Israel, June 1982.)
[15] For Israel, Mr. Trump's disjointed plan to pull US forces from Syria can only be disadvantageous. See, earlier, https://www.jpost.com/Opinion/Avoiding-an-Israeli-Russian-conflict-in-Syria-after-US-withdrawal-577015
[16] Hypothesizing the emergence of "Cold War II" means expecting that the world system is becoming increasingly bipolar. For early writings, by this author, on the global security implications of just such an expanding bipolarity, see: Louis René Beres, "Bipolarity, Multipolarity, and the Reliability of Alliance Commitments," Western Political Quarterly, Vol. 25, No.4., December 1972, pp. 702-710; Louis René Beres, "Bipolarity, Multipolarity, and the Tragedy of the Commons," Western Political Quarterly, Vol. 26, No.4., December 1973, pp, 649-658; and Louis René Beres, "Guerillas, Terrorists, and Polarity: New Structural Models of World Politics," Western Political Quarterly, Vol. 27, No.4., December 1974, pp. 624-636.
[17] See this writer's latest book, Louis René Beres, Surviving Amid Chaos: Israel's Nuclear Strategy (Rowman & Littlefield, 2016; 2nd ed., 2018).
[18] In regard to the core underlying issue – Israel's right to develop and deploy nuclear weapons – the following point is worth emphasizing: No state is under any per se legal obligation to renounce its own access to nuclear weapons; under certain markedly residual circumstances, moreover, even an actual resort to such weapons could conceivably be lawful. On July 8, 1996, the International Court of Justice handed down its Advisory Opinion on "The Legality of the threat or Use of Force of Nuclear Weapons." The closing paragraph of this Opinion concludes, inter alia: "The threat or use of nuclear weapons would generally be contrary to the rules of international law applicable in armed conflict, and in particular the principles and rules of humanitarian law. However, in view of the current state of international law, and of the elements of fact at its disposal, the Court cannot conclude definitively whether the threat or use of nuclear weapons would be lawful or unlawful in an extreme circumstance of self-defense, in which the very survival of a State would be at stake."
[19] On these core points, see: Israel's Strategic Future: Project Daniel, The Project Daniel Group (Louis René Beres, Chair), Ariel Center for Policy Research, ACPR Policy Paper No. 155, Israel, May, 2004. This special report was delivered by hand to Prime Minister Ariel Sharon on January 16, 2003 by Ambassador Zalman Shoval. The Group's six members were: Professor Louis René Beres (Chair); Naaman Belkind, former Assistant to the Israeli Deputy Minister of Defense for Special Means; Major-General /Professor Isaac Ben-Israel (IDF/ret.); Dr. Rand Fishbein; Dr. Adir Pridor, Lt. Colonel (ret.), Israel Air Force, and Head of Military Analyses, RAFAEL, Israel; and Colonel (ret.), Israel Air Force and Member of Knesset, Yoash Tsiddon-Chatto.
[20] The agreements that put an end to the first Arab-Israeli War (1947-1949) were general armistice agreements negotiated bilaterally between Israel and Egypt on February 24, 1949 (42 U.N.T.S. 251-70, 1949); Israel and Lebanon on March 23, 1949 (42 U.N.T.S. 287-98. 1949); Israel and Jordan on April 3, 1949 (42 U.N.T.S. 303-20, 1949); and between Israel and Syria on July 20, 1949 (42 U.N.T.S. 327-40, 1949).
[21] Regarding the antecedent legal obligations of certain sub-state or insurgent surrogates, Israel must remain wary about signing pacts resembling the Oslo Agreements, inter alia, because such agreements can impose unequal obligations. In this connection, several U.S. federal court decisions affirm that legal agreements between sub-state and state parties may even impose asymmetrical compliance expectations. More precisely, in the case of Tel-Oren v. Libyan Arab Republic, a 1981 civil suit in U.S. federal court wherein the plaintiffs were Israeli survivors and representatives of persons murdered in a terrorist bus attack in Israel in 1978, Circuit Judge Harry T. Edwards opined: "…I do not believe the law of nations imposes the same responsibility or liability on non-state actors, such as the PLO, as it does on states and persons acting under color of state law."
[22] There are two recorded incidents in which an explicit reference was made to Israel's "bomb" by a prime minister, but neither of these events went beyond a purely vague and general commentary. On December 22, 1995, then Prime Minister Shimon Peres had declared to the Israeli press that Israel would be willing "to give up the atom" in exchange for peace. Years later, on December 11, 2006, Prime Minister Ehud Olmert uttered a very similar remark.
[23] The base term, "dialectic," originates from the Greek expression for the art of conversation. A common contemporary meaning is method of seeking truth by correct reasoning. From the standpoint of shaping Israel's nuclear strategy, the following representative operations could be regarded as essential but nonexclusive components: (1)a method of refutation conducted by examining logical consequences; (2) a method of division or repeated logical analysis of genera into species; (3) logical reasoning using premises that are probable or generally accepted; (4) formal logic; and (5) the logical development of thought through thesis and antithesis to fruitful synthesis of these opposites.
[24] Some Israeli supporters of a Palestinian state argue that its prospective harms to Israel could be reduced or even eliminated by ensuring that new state's immediate "demilitarization." But for informed reasoning contra this argument, see: Louis René Beres and (Ambassador) Zalman Shoval, "Why a Demilitarized Palestinian State Would Not Remain Demilitarized: A View Under International Law," Temple International and Comparative Law Journal, Winter 1998, pp. 347-363; and Louis René Beres and Ambassador Shoval, "On Demilitarizing a Palestinian `Entity' and the Golan Heights: An International Law Perspective," Vanderbilt Journal of Transnational Law, Vo. 28., No.5., November 1995, pp. 959-972.
[25] For much earlier writings by this author concerning the prospective impact of a Palestinian state on Israeli nuclear deterrence and Israeli nuclear strategy, see: Louis René Beres, "Security Threats and Effective Remedies: Israel's Strategic, Tactical and Legal Options," Ariel Center for Policy Research (Israel), ACPR Policy Paper No. 102, April 2000, 110 pp; Louis René Beres, "After the `Peace Process:' Israel, Palestine, and Regional Nuclear War," DICKINSON JOURNAL OF INTERNATIONAL LAW, Vol. 15, No. 2., Winter 1997, pp. 301-335; Louis René Beres, "Limits of Nuclear Deterrence: The Strategic Risks and Dangers to Israel of False Hope," ARMED FORCES AND SOCIETY, Vol. 23., No. 4., Summer 1997, pp. 539-568; Louis René Beres, "Getting Beyond Nuclear Deterrence: Israel, Intelligence and False Hope," INTERNATIONAL JOURNAL OF INTELLIGENCE AND COUNTERINTELLIGENCE, Vol. 10., No. 1., Spring 1997, pp. 75-90; Louis René Beres, "On Living in a Bad Neighborhood: The Informed Argument for Israeli Nuclear Weapons," POLITICAL CROSSROADS, Vol. 5., Nos. 1/2, 1997, pp. 143-157; Louis René Beres, "Facing the Apocalypse: Israel and the `Peace Process,'" BTZEDEK: THE JOURNAL OF RESPONSIBLE JEWISH COMMENTARY (Israel), Vol. 1., No. 3., Fall/Winter 1997, pp. 32-35; Louis René Beres and (Ambassador) Zalman Shoval, "Why Golan Demilitarization Would Not Work," STRATEGIC REVIEW, Vol. XXIV, No. 1., Winter 1996, pp. 75-76; Louis René Beres, "Implications of a Palestinian State for Israeli Security and Nuclear War: A Jurisprudential Assessment," DICKINSON JOURNAL OF INTERNATIONAL LAW, Vol. 17., No. 2., 1999, pp. 229-286; Louis René Beres, "A Palestinian State and Israel's Nuclear Strategy," CROSSROADS: AN INTERNATIONAL SOCIO-POLITICAL JOURNAL, No. 31, 1991, pp. 97-104; Louis René Beres, "The Question of Palestine and Israel's Nuclear Strategy," THE POLITICAL QUARTERLY, Vol. 62, No. 4., October-December 1991, pp. 451-460; Louis René Beres, "Israel, Palestine and Regional Nuclear War," BULLETIN OF PEACE PROPOSALS, Vol. 22., No. 2., June 1991, pp. 227-234; Louis René Beres, "A Palestinian State: Implications for Israel's Security and the Possibility of Nuclear War," BULLETIN OF THE JERUSALEM INSTITUTE FOR WESTERN DEFENCE (Israel), Vol. 4., Bulletin No, 3., October 1991, pp. 3-10; Louis René Beres, ISRAELI SECURITY AND NUCLEAR WEAPONS, PSIS Occasional Papers, No. 1/1990, Graduate Institute of International Studies, Geneva, Switzerland, 40 pp; and Louis René Beres, "After the Gulf War: Israel, Palestine and the Risk of Nuclear War in the Middle East," STRATEGIC REVIEW, Vol. XIX, No. 4., Fall 1991, pp. 48-55
[26] Even before the nuclear age, ancient Chinese strategist Sun-Tzu had recognized the importance of strategic depth. Although he did not use such a precisely modern term, Sun-Tzu did note expressly as follows: "If there is no place to go, it is fatal terrain." See Sun-Tzu, The Art of War, Chapter 11, "Nine Terrains."
[27] Pakistan has been tilting more recognizably toward small or tactical nuclear weapons, indicating a growing preference for "counterforce" or nuclear war fighting strategies of deterrence. Since Pakistan announced its first test of the 60-kilometer Nasr ballistic missile back in 2011, that country's emphasis upon smaller nuclear ordnance has been very conspicuously oriented toward the primary deterrence of conventional war.
[28] This also brings to mind the essential "seamlessness" of Israel's nuclear deterrent. In this connection, see the recent joint article by Professor Beres and former Israeli Ambassador to the United States Zalman Shoval: https://mwi.usma.edu/creating-seamless-strategic-deterrent-israel-case-study/
[29] "Everything is very simple in war," says Clausewitz, in his classic discussion of "friction" in On War, "but the simplest thing is difficult."
[30] See recent article by this author at Modern War Institute, West Point: Louis Rene Beres, https://mwi.usma.edu/israel-samson-option-interconnected-world/
[31] Comments Emmerich de Vattel in his legal classic, The Law of Nations (1758): "The first general law, which is to be found in the very end of the society of nations, is that each nation should contribute as far as it can to the happiness and advancement of the other nations."
[32] The Israeli nuclear strategist could benefit here from Basque philosopher Miguel de Unamuno's instructive remark about the German philosopher Hegel: "Hegel made famous his aphorism that all the rational is real, and all the real is rational; but there are many of us who, unconvinced by Hegel, continue to believe that the real, the really real, is irrational – that reason builds upon irrationalities."
[33] The term "preemption" has strategic but not legal meaning. Usually, it references a defensive military strategy that involves striking a presumed enemy first, with the more-or-less carefully calculated expectation that the only determinable alternative is to be struck first itself. A preemptive attack differs from a preventive attack in that the latter is launched merely out of an ongoing concern (whether correct or incorrect) to halt any longer term deterioration in a particular military balance, and not in response to any precise fear of imminent hostilities. As a preventive strike can never be per se permissible under international law, the distinction between preemptive and preventive war is always jurisprudentially important.
[34] Preemption has figured importantly in previous Israeli strategic calculations. This was most glaringly apparent in the wars of 1956 and 1967, and also in the destruction of the Iraqi nuclear reactor in 1981. Significantly, it was essentially the failure to preempt in October 1973 that contributed to heavy Israeli losses on the Egyptian and Syrian fronts during the Yom Kippur war, and almost brought about an Israeli defeat. During January, May, and October 2013, Israel, understandably apprehensive about Damascus' supply of military materials to Syria's Hezbollah surrogates in Lebanon, preemptively struck pertinent hard targets within Syria itself. For a jurisprudential assessment of these undeclared but still-appropriate expressions of anticipatory self-defense, by this author, see: Louis René Beres, "Striking Hezbollah-Bound Weapons in Syria: Israel's Actions Under International Law," Harvard National Security Journal, Harvard Law School, Online, posted August 26, 2013.
[35] Even in such potentially fearsome circumstances, authoritative law stipulates that Israel must first seek to exhaust all peaceful remedies. A similar jurisprudential imperative can be found in Jewish religious law. "When thou comest near to a city to fight against it," proclaims Deuteronomy 20:10, "then proclaim peace to it." Maimonides also calls for diplomatic solutions before hostilities begin to milhemet mitzvah (a war commanded by the Torah or Pentateuch): "No war is declared against any nation before peace offers are made to it." The biblical commentator Abrabanel (1437-1508) argues not to hurry to go to war. For more complete examinations of war in the Jewish tradition, consult Efraim Inbar, "War in Jewish Tradition," The Jerusalem Journal of International Relations, Vol. 9, No. 2, June 1987, pp. 83-99.
[36] On the crime of "aggression," see especially: RESOLUTION ON THE DEFINITION OF AGGRESSION, Dec. 14, 1974, U.N.G.A. Res. 3314 (XXIX), 29 U.N. GAOR, Supp. (No. 31) 142, U.N. Doc. A/9631, 1975, reprinted in 13 I.L.M. 710, 1974; and CHARTER OF THE UNITED NATIONS, Art. 51. Done at San Francisco, June 26, 1945. Entered into force for the United States, Oct. 24, 1945, 59 Stat. 1031, T.S. No. 993, Bevans 1153, 1976, Y.B.U.N. 1043.
[37] For a potentially contra view, see: See Ian Brownlie, International Law and the Use of Force by States, 272-73 (1963) (asserting that the United Nations Charter modified the international custom of anticipatory self-defense and that self-defense is justified only in response to an actual armed attack); Wright, The Cuban Quarantine, 57 AM J. INT'L L. 546, 559-63 (1963) (interpreting Article 51 in conjunction with Article 33 to allow only a "peaceful means" of dispute resolution and a prohibition on the use of unilateral force until an actual armed conflict occurred); L. HENKIN, HOW NATIONS BEHAVE 141-44 (2d ed. 1979) (arguing that the Charter restricts the traditional right of self-defense to those situations where an armed attack has occurred); L. GOODRICH, E. HAMBRO, A. SIMONS, CHARTER OF THE UNITED NATIONS: COMMENTARY AND DOCUMENTS 178 (1946) (advocating a restrictive interpretation of Article 51 under which self-defense is only justified in response to an actual armed attack).
[38] Regarding "massive retaliation," it was followed, in the United States, by the doctrine of "flexible response," and ultimately evolved into doctrine known as a "countervailing nuclear strategy." Codified in Presidential Directive # 59, which was signed on July 25 1980, and later reaffirmed by President Ronald Reagan, this strategy represented the then latest retreat from the core doctrine authoritatively defined by John Foster Dulles on January 13, 1954. To demonstrate continuing flexibility, the countervailing strategy envisioned a broad array of nuclear retaliatory choices operating within a carefully defined spectrum of deterrence. See, in this connection, by this author: Louis René Beres, "Presidential Directive 59: A Critical Assessment," Parameters: Journal of the US Army War College, Vol. XI, No. 1., March 1981, pp. 19-28.
[39] The core point here had already been understood by Israeli strategist and IDF Military Intelligence Head, Yehoshafat Harkabi, back in the mid-1960s. Writing in Nuclear War and Nuclear Peace, Harkabi indicated: "It must be emphasized that the impulse to act first, the competition to preempt, is not a result of aggressive tendencies or bloodlust on either side. It is a defensive action inherent in the very instability of an unfortunate situation, in which survival depends upon opening fire first, or, in other words, upon initiating a surprise attack." (See Y. Harkabi, Nuclear War and Nuclear Peace, translated from the Hebrew, Israel Program for Scientific Translations, 1966, p. 42).
[40] On madness, see Seneca, 1st Century AD/CE: "We are mad, not only individuals, but nations also. We restrain manslaughter and isolated murders, but what of war, and the so-called glory of killing whole peoples? Man, the gentlest of animals, is not ashamed to glory in blood-shedding, and to wage war when even the beasts are living in peace together." (Letters, 95).
[41] For the very earliest scholarly commentary by this author on anticipatory self defense under international law, with special reference to Israel, see: Louis René Beres and (COL./IDF/Res.) Yoash Tsiddon Chatto, "Reconsidering Israel's Destruction of Iraq's Osiraq Nuclear Reactor," TEMPLE INTERNATIONAL AND COMPARATIVE LAW JOURNAL, Vol. 9., No. 2., 1995, pp. 437 – 449; Louis René Beres, "Preserving the Third Temple: Israel's Right of Anticipatory Self-Defense Under International Law," VANDERBILT JOURNAL OF TRANSNATIONAL LAW, Vol. 26, No. 1., April 1993, pp. 111- 148; Louis René Beres, "After the Gulf War: Israel, Preemption and Anticipatory Self-Defense," HOUSTON JOURNAL OF INTERNATIONAL LAW, Vol. 13, No. 2., Spring 1991, pp. 259 – 280; Louis René Beres, "Striking `First:' Israel's Post Gulf War Options Under International Law," LOYOLA OF LOS ANGELES INTERNATIONAL AND COMPARATIVE LAW JOURNAL, Vol. 14, Nov. 1991, No. 1., pp. 1 – 24; Louis René Beres, "Israel and Anticipatory Self-Defense," ARIZONA JOURNAL OF INTERNATIONAL AND COMPARATIVE LAW, Vol. 8, 1991, pp. 89 – 99; and Louis René Beres, "After the SCUD Attacks: Israel, `Palestine,' and Anticipatory Self-Defense," EMORY INTERNATIONAL LAW REVIEW, Vol. 6, No. 1., Spring 1992, pp. 71 – 104. For an examination of assassination as a permissible form of anticipatory self-defense by Israel, see, Louis René Beres, "On Assassination as Anticipatory Self-Defense: The Case of Israel," HOFSTRA LAW REVIEW, Vol. 20, No. 2., Winter 1991, pp. 321 – 340. For more general assessments of assassination as anticipatory self-defense under international law by this author, see: Louis René Beres, "The Permissibility of State-Sponsored Assassination During Peace and War," TEMPLE INTERNATIONAL AND COMPARATIVE LAW JOURNAL, Vol. 5, No. 2, 1991, pp. 231 – 249; and Louis René Beres, "Victims and Executioners: Atrocity, Assassination and International Law," CAMBRIDGE REVIEW OF INTERNATIONAL AFFAIRS, Winter/Spring, 1993.
[42] A related question concerns legality in any ongoing war begun by another state. Here we may recall the opinion of Grotius in his COMMENTARY ON THE LAW OF PRIZE AND BOOTY: "…it is obvious that a just war can be waged in return, without recourse to judicial procedure, against an opponent who has begun an unjust war; nor will any declaration of that just war be required…. For as Aelian says, citing Plato as his authority–any war undertaken for the necessary repulsion of injury, is proclaimed not by a crier nor by a herald, but by the voice of Nature herself." See H. Grotius, DE IURE PRAEDAE COMMENTARIUS, ed., by James Brown Scott, a translation of the original manuscript of 1604 by Gladys L. Williams, with the collaboration of Walter H. Zeydel, New York: Oceana Publications, Inc., 1964, p. 96.
[43] In this regard, one ought to bear in mind the still-relevant warning of Sigmund Freud: "Fools, visionaries, sufferers from delusions, neurotics and lunatics have played great roles at all times in the history of mankind, and not merely when the accident of birth had bequeathed them sovereignty. Usually, they have wreaked havoc."