Crown Prince Mohammed reform: Saudi Arabia attacks high level corruption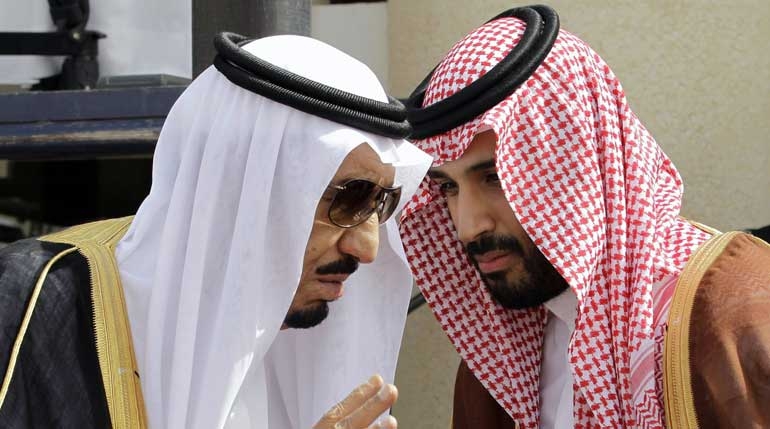 Saudi Arabia, the birthplace as well as spiritual home of Islam, has been in news in recent years as it makes strenuous efforts to enhance its global profile as a leader of (Sunni) Islamic world. It managed the Arab Spring so well that though the phenomenon had struck entire Arab world, starting from Tunisia, just passed by that nation without making any real impact on the Saudi life and politics.
However, Saudi government and the king himself were in anxiety and despair until the "spring" died down.
The fact that Saudi Arabians and royal families are corrupt like other materialistic countries has shocked the world as they thought Saudi Arabia, the birthplace of holy Prophet of Islam, was free from bribery and corruption and Saudi kingdom is a nation of honest people.
Corruption is rampant in Saudi Arabia and other Gulf states. The ruling classes and their allies, close relatives are engaged in wealth creation activities by engaging themselves in corrupt practices.
As the first ever Arab leader Saudi king Salman bins Abdulaziz Al Saud, through his son Crown Prince Mohammad, is now seen taking bold steps to cleanse the Saudi system off corruption and give Islamic laws due place in the system that would g a long way streamlining the Islamic governance in Islamic world beyond Arab nations.
All of a sudden Saudi government under Crown Prince Mohammad decided to check growth of corruption in the Islamic nation, found even many of the royal families within the government corrupt, arrested and put them in jail. According to initial report, at least 11 princes, four current ministers and several former ministers had been detained in the anti-corruption probe.
Saudi Arabia's Crown Prince Salman has dismissed a number of senior ministers and detained nearly a dozen princes in an investigation by a new anti-corruption committee on Saturday. Prince Alwaleed bin Talal, a billionaire businessman who owns investment firm Kingdom Holding, was among those held. The senior ministers who were sacked include Prince Mitaab bin Abdullah, the head of the National Guard.
Those involved in the historic corruption scandal of Saudi kingdom include: Alwaleed bin Talal, owner of Kingdom Holding group; Prince Mitaab bin Abdullah, minister of the National Guard; Prince Turki bin Abdullah, former governor of Riyadh ; Prince Turki bin Nasser, former head of meteorology, environment; Waleed al-Ibrahim, chairman of MBC media group; Khaled al-Tuwaijri, former president of the Royal Court; Adel Faqih, minister of economy and planning; Amr al-Dabbagh, former president of the General Investment Authority; Saleh Abdullah Kamel, chairman of Dallah al Baraka Group; Saud al-Tobaishi, head of Royal ceremonies and protocols; Ibrahim al-Assaf, state minister and executive of Saudi Aramco; Bakr Binladin, owner of construction company Saudi Binladin Group; Saud al-Dawish, former CEO of Saudi Telecom Company; Khaled al-Mulhem, former director general of Saudi Arabian Airlines.
In a statement Salman alluded to the "exploitation by some of the weak souls" who have put their own interests above the public interest, in order to, illicitly, accrue money" for the creation of the anti-graft committee.
The detentions follow a crackdown in September on political opponents of Saudi Arabia's rulers that saw some 30 clerics, intellectuals and activists detained. Prince Alwaleed, a flamboyant character, has sometimes used his prominence as an investor to aim barbs at the kingdom's rulers. In December 2015, he called then-US presidential candidate Donald Trump a "disgrace to all America" and demanded on Twitter that he withdraw from the election.
The arrested officials are believed to be being housed in the five-star Ritz Carlton Hotel, which two weeks ago held a high-profile investment summit under the auspices of Prince Mohammed. The convention centre next door was used to receive Donald Trump in May, when the US president travelled to Saudi Arabia to reset relations with his country's long-term ally, which had deteriorated under the Obama administration that had pivoted to Iran.
Saudis really are on the brink of dramatic changes. In 2015, Mohammed bin Salman became minster of defence. Just a few months ago, he became the head of all the internal security forces because they got rid of the Mohammed bin Nayef, then crown prince. Now he's taken control of the third most important security apparatus within the country, so he has defence, he is in control of interior and now he is in control of the guards.
Clearly he has the stage set. Clearly all the heads of all the major media networks, newspapers, and commentators were all already groomed, set in motion in order to defend the crown prince and his policies. There are already new songs for the crown prince and his glory, so internally they are definitely setting the stage in terms of the three security apparatuses, the media and so on.
President Trump has given his blessings and support to the crown prince Mohammad with the hundreds of billions of dollars of promised contracts, so he's certainly supporting his various ambitions in the region, most importantly that of the confrontation with Iran in the region. This is something that Trump really wants as well as apparently a promised rapprochement with Israel.
Rise of Saudi Arabia
Saudi Arabia houses the holiest Mosques of Islam. As the motherland of Islam, Saudi Arabia was a poor nation until oil was discovered last century.
Saudi Arabia is geographically the fifth-largest state in Asia and second-largest state in the Arab world after Algeria. Saudi Arabia is bordered by Jordan and Iraq to the north, Kuwait to the northeast, Qatar, Bahrain and the United Arab Emirates to the east, Oman to the southeast and Yemen to the south. It is separated from Israel and Egypt by the Gulf of Aqaba. It is the only nation with both a Red Sea coast and a Persian Gulf coast and most of its terrain consists of arid desert and mountains.
Discovery of oil greatly enhanced the economic and financial prowess of Saudi kingdom. Petroleum was discovered on 3 March 1938 and followed up by several other finds in the Eastern Province. Saudi Arabia has since become the world's largest oil producer and exporter, controlling the world's second largest oil reserves and the sixth largest gas reserves. The kingdom is categorized as a World Bank high-income economy with a high Human Development Index and is the only Arab country to be part of the G-20 major economies. However, the economy of Saudi Arabia is the least diversified in the Gulf Cooperation Council, lacking any significant service or production sector, apart from the extraction of resources.
Saudi Arabia is heavily dependent on oil for income and has been suffering since oil prices crashed from more than $100 a barrel in 2014. The kingdom has been desperately trying to diversify its economy away from the commodity, but is still focused on trying to raise oil values and restore its main income source. Saudi Arabia's risky plot to raise oil prices to save its economy has failed sending the country into crisis. The kingdom tried to manipulate prices by slashing output to increase demand, but the plan backfired as US shale producers continued to pump more oil. Prices have fallen as low as $43 a barrel and remained well below $50 since the end of May when OPEC announced its plans to tackle oversupply. OPEC members Libya and Nigeria were previously exempt from the cap announced in May, but desperate OPEC and Saudi could now pressure the two countries to comply in the hope of denting supply. Russia has already called on OPEC to cap output from Nigeria and Libya in the near future and it will be interesting to see if any new agreements are proposed for both nations to join the oil production cut agreement.
Among the challenges to Saudi economy include halting or reversing the decline in per capita income, improving education to prepare youth for the workforce and providing them with employment, diversifying the economy, stimulating the private sector and housing construction, diminishing corruption and inequality.
In addition to petroleum and gas, Saudi also has a small gold mining sector in the Mahd adh Dhahab region and other mineral industries, an agricultural sector, especially in the southwest, based on dates and livestock, and large number of temporary jobs created by the roughly two million annual Hajj pilgrims. Virtually all Saudi citizens are Muslim (officially, all are), and almost all Saudi residents are Muslim. Estimates of the Sunni population of Saudi Arabia range between 75% and 90%, with the remaining 10–25% being Shia Muslim. The official and dominant form of Sunni Islam in Saudi Arabia is commonly known as Wahhabism.
According to estimates there are about 1,500,000 Christians in Saudi Arabia, almost all foreign workers. Saudi Arabia allows Christians to enter the country as foreign workers for temporary work. Americans enjoy special status in Saudi as they are not punished there for their crimes and there could be some CIA agents too among them. In 1980, Saudi Arabia bought out the American interests in Aramco.
Saudi Arabia's command economy is petroleum-based; roughly 75% of budget revenues and 90% of export earnings come from the oil industry. Saudi Arabia officially has about 260 billion barrels of oil reserves, comprising about one-fifth of the world's proven total petroleum reserves It is strongly dependent on foreign workers with about 80% of those employed in the private sector being non-Saudi.
Saudi Arabia is called in the West as a monarchical autocracy. Saudi Arabia is considered a regional and middle power. Saudi Arabia was the world's second largest arms importer in 2010–2014. By 1976, Saudi Arabia had become the largest oil producer in the world. King Khalid's reign saw economic and social development progress at an extremely rapid rate, transforming the infrastructure and educational system of the country; in foreign policy, close ties with the USA were developed.
In 1979, two events occurred which greatly concerned the government, and had a long-term influence on Saudi foreign and domestic policy. The first was the Iranian Islamic Revolution. It was feared that the country's Shi'ite minority in the Eastern Province which is also the location of the oil fields might rebel under the influence of their Iranian co-religionists. There were several anti-government uprisings in the region such as the 1979 Qatif Uprising. The second event was the Grand Mosque Seizure in Mecca by Islamist extremists. The militants involved were in part angered by what they considered to be the corruption and un-Islamic nature of the Saudi government. The government regained control of the mosque after 10 days and those captured were executed. Part of the response of the royal family was to enforce a much stricter observance of traditional religious and social norms in the country (for example, the closure of cinemas) and to give the Ulema a greater role in government. Neither entirely succeeded as Islamism continued to grow in strength.
This partly explains why Saudi kingdom is touchy of Sunni branch of Islam and opposes Iran, accusing it of fomenting troubles in Sunni nations. .
King Khalid died of a heart attack in June 1982. He was succeeded by his brother, King Fahd, who added the title "Custodian of the Two Holy Mosques" to his name in 1986 in response to considerable fundamentalist pressure to avoid use of "majesty" in association with anything except God. Fahd continued to develop close relations with the USA and increased the purchase of American and British military equipment. Saudi used a good part of its income from oil sales on terror goods from USA, UK and other western countries.
As the USA began pushing its own religious and capitalist agenda in the nation of Islam, many Saudis opposed Washington and Saudi Arabia's relations with the West began to cause growing concern among some of the ulema and students of sharia law and was one of the issues that led to an increase in Islamist terrorism in Saudi Arabia, as well as Islamist terrorist attacks in Western countries
The vast wealth generated by oil revenues was beginning to have an even greater impact on Saudi society. It led to rapid technological modernisation, urbanization, mass public education and the creation of new media. This and the presence of increasingly large numbers of foreign workers greatly affected traditional Saudi norms and values. Although there was dramatic change in the social and economic life of the country, political power continued to be monopolized by the royal family leading to discontent among many Saudis who began to look for wider participation in government
In the 1980s, Saudi Arabia spent $25 billion in support of Saddam Hussein in the Iran–Iraq War. However, Saudi Arabia condemned the Iraqi invasion of Kuwait in 1990 and asked the US to intervene.[55] King Fahd allowed American and coalition troops to be stationed in Saudi Arabia.
Hidden economy and rampant corruption
Oil made many poor Arabs rich and billionaires in a few years and they also began looting the nation's resources by all possible means. In fact, Saudi is no difference from other corrupt nations like India, Pakistan or USA or UK.
Arabs make huge sums and wealth, both legitimate and illegal. The line between public funds and royal money is not always clear in Saudi Arabia, an absolute monarchy ruled by an Islamic system in which most law is not systematically codified and no elected parliament exists. WikiLeaks cables have detailed the huge monthly stipends that every Saudi royal receives as well as various money-making schemes some have used to finance lavish lifestyles.
Most of rich Arabs keep their wealth in USA and UK. Trump responded in typically combative terms accusing the prince of wanting to control "our politicians with daddy's money". Trump tweeted: "Dopey Prince Alwaleed_ Talal wants to control our US politicians with daddy's money. His father, Prince Talal, is considered one of the most vocal supporters of reform in the ruling Al Saud family, having pressed for a constitutional monarchy decades ago". Al-Waleed had in fact recently promised to donate all his wealth to charity – although he had years earlier purchased a yacht from Trump, and according to Forbes's profiles, shares the president's predilection for mocked-up Time magazine covers apparently featuring his exploits.
Prince Al-Waleed a grandson of Saudi's first ruler and son of a Saudi finance minister, has an estimated net worth of $17bn (£13bn), although he has used them for underestimating his own wealth. He came to prominence internationally as a major backer of Citigroup in the 1990s, and more so when continuing to back the firm as its value evaporated during the financial crisis. His investments extended into major media groups, with substantial stakes in Rupert Murdoch's NewsCorp, Apple, Time Warner, Twitter, and owning Rotana, whose TV channels broadcast widely across the Arab-speaking world. He has reduced his share in NewsCorp, but his clout was such that an intervention in 2011 in the wake of the phone-hacking scandal was seen as the coup de grace for News International's Rebekah Brooks, telling the Murdochs from his superyacht in Cannes that "she has to go".
The investment group he set up in 1980, rebranded as the Kingdom Holding Company in 1996, also owns several global luxury hotel chains, as well as landmark properties such as London's Savoy Hotel and the George V in Paris. More recently it has backed Uber's rival ride-hailing firm Lyft. On Twitter in 2015 he called Donald Trump a "disgrace to America" after the Republican candidate floated the idea of a ban on Muslims, and he urged Trump to quit the campaign.
Prince Al-Waleed was an early advocate of women's employment in Saudi Arabia – hiring a female pilot for his jets, at a time when there was no prospect of women driving on the ground, and speaking out against the driving ban before the regime agreed this year to lift it. His wife, Ameera, who he divorced in 2013, usually appeared unveiled.
Al-Waleed's international profile was extraordinary – frequently seen with top politicians, Wall Street executives and British royals. But he was an unofficial public face of the Saudi kingdom rather than a key part of the ruling elite – a status underlined by his arrest in King Salman's crackdown.
In a 2013 court case in London, a judge said that Prince Al-Waleed's evidence in the witness box was "confusing and too unreliable" as he was forced to pay out in a business dispute. And while the prince already owns a Boeing 747 for his personal use, complete with throne, his ambition to have the world's biggest superjumbo, the A380, refitted with a concert hall, Turkish baths, luxury suites and a parking bay for his Rolls Royce, remains unfulfilled. Despite placing an order with manufacturer Airbus in 2007 at the Dubai airshow, the plane remains on the tarmac in Toulouse to this day.
Hidden economies promote corruption more than the open ones. Transparency deficit automatically causes corruption on a large scale as it had happened in Russia and now happening in China, India, Pakistan, Bangladesh, Nepal, Bhutan etc are ordinary third world countries without any definition of good governance and so corruption is the order of the system in these countries.
The regime and system promote and encourage corruption as a state policy.
Now Arab government seriously considers multi-pronged approach to diversify its economy from oil into other fields of economy, including industries, agriculture, services, military equipment production, modernization, etc.
The highest profile arrest in Saudi Arabia's anti-corruption purge is Prince Al-Waleed bin Talal, a multibillionaire with huge investments in western firms. Prince Al-Waleed, 62 and one of the world's richest men, has become one of the most familiar – and progressive – faces of Saudi in western media. While he has the lifestyle, jets, yacht and palace of a stereotypical Saudi billionaire, he has burnished a different image with interventions such as backing rights for Saudi women and denouncing President Trump on Twitter.
Arab leaders do not distinguish between their wealth and state wealth as they loot national resources for private use.
Anti-corruption probe and purge for accelerated change
Earlier, former British PM Tony Blaire had to resign for serious charges, including ones related to bribery scandals involving top Saudi officals and ministers. But the issue was never raised in Saudi Arabia or Arab world. Saudi government and king himself were keen not to publicize the corruption sandals of their ministers or officals because that would bring bad name for the nation with Holy sites. But the king or government did not purse anti-corruption drive to cleanse the system and present a positive image of Saudi Arabia.
Now for the first time in modern Arabian history a King, namely Salman has ventured to contain corruption prevalent in Saudi life by his launch of the anti-corruption drive and catching the top culprits in the royal dynasty itself red handed. Well done.
Saudi Arabia's King Salman has tightened his grip on power through an anti-corruption purge by arresting royals, ministers and investors including billionaire Alwaleed bin Talal who is one of the kingdom's most prominent businessmen. Prince Alwaleed, a nephew of the king and owner of investment firm Kingdom Holding, invests in firms such as Citigroup and Twitter. He was among 11 princes, four ministers and tens of former ministers detained.
The purge against the kingdom's political and business elite also targeted the head of the National Guard Prince Miteb bin Abdullah who was detained and replaced as minister of the powerful National Guard by Prince Khaled bin Ayyaf. News of the purge came after King Salman decreed the creation of an anti-corruption committee chaired by Crown Prince Mohammed bin Salman, his 32-year-old favourite son who has amassed power since rising from obscurity three years ago.
The new anti-corruption body was given broad powers to investigate cases, issue arrest warrants and travel restrictions, and seize assets. "The homeland will not exist unless corruption is uprooted and the corrupt are held accountable," the royal decree said.
King Salman issued a statement saying that the committee shall "identify offences, crimes and persons and entities involved in cases of public corruption". The committee has the power to issue arrest warrants, travel bans, disclose and freeze accounts and portfolios, track funds and assets, and "prevent their remittance or transfer by persons and entities, whatever they might be", according to the statement.
The shake-up of the Saudi government comes just months after King Salman replaced his nephew Mohammed bin Nayef with his son Mohammed bin Salman as the kingdom's crown prince. Mohammed bin Salman has been responsible for pushing through a number of changes both at home and abroad since he became first in line to the Saudi crown. Ian Black of the London School of Economics said the move fit a "pattern of accelerated change" since Mohammed bin Salman became heir. "We've seen since June this year, very far-reaching changes," he said, adding: "That was when Mohammed bin Salman, the son of King Salman, was appointed crown prince."Since Mohammed bin Salman became the crown prince in June, we've seen a lot of upheaval. We've seen the announcement of this very ambitious Saudi plan to transform the country the Saudi economy, Vision 2030."
The dismissal of Mitaab bin Abdullah as National Guard minister came shortly after a missile attack by Yemen's Houthi rebels on Riyadh's King Khaled International Airport. However, Black said the two were probably not related as the sacking came bundled with changes to other ministerial portfolios.
In recent weeks, Saudi Arabia has announced an end to its long-standing ban on allowing women to drive, and Mohammed bin Salman has also promised to return the country to a "moderate" form of Islam. Since 2015 Saudi Arabia has been at war against Houthi rebels, who control much of northern Yemen on the kingdom's southern border.
It is not clear if the Trump visit emboldened the kingdom, which has been locked in a decades-long tussle with Iran for power and influence across the region. Since then, a swath of economic policies has been launched, along with cultural reforms unprecedented in Saudi history. By mid next year, women are expected to be allowed to drive, to enter sports stadiums and travel abroad without the endorsement of their male guardians.
It is also said the arrests were another pre-emptive measure by the crown prince to remove powerful figures as he exerts control over the world's leading oil exporter. The round-up recalls the palace coup in June through which he ousted his elder cousin, Mohammed bin Nayef, as heir to the throne and interior minister. MbS, as he is known, was expected to follow at least by removing Prince Miteb from leadership of the National Guard, a pivotal power-base rooted in the kingdom's tribes. Over the past year MbS has become the ultimate decision-maker for the kingdom's military, foreign, economic and social policies, causing resentment among parts of the Al Saud dynasty frustrated by his meteoric rise.
Saudi Arabia's stock index was dragged down briefly but recovered to close higher as some investors bet the crackdown could bolster reforms in the long run. The royal decree said the arrests were in response to "exploitation by some of the weak souls who have put their own interests above the public interest, in order to, illicitly, accrue money."
Many ordinary Saudis praised the crackdown as long-awaited.
Reforms
King Salman's purge should be seen as a part of his reform policy.
In September, the king announced that a ban on women driving would be lifted, while Prince Mohammed is trying to break decades of conservative tradition by promoting public entertainment and visits by foreign tourists.
The crown prince has also slashed state spending in some areas and plans a big sale of state assets, including floating part of state oil giant Saudi Aramco on international markets. Prince Mohammed also led Saudi Arabia into a two-year-old war in Yemen, where the government says it is fighting Iran-aligned militants, and a row with neighbouring Qatar, which it accuses of backing terrorists, a charge Doha denies. Detractors of the crown prince say both moves are dangerous adventurism.
The most recent crackdown breaks with the tradition of consensus within the ruling family. Prince Mohammed, rather than forging alliances as the usual strategy, is extending his iron grip to the ruling family, the military, and the National Guard to counter what appears to be more widespread opposition within the family as well as the military to his reforms and the Yemen war.
In September, Prince Mohammed authorised the detention of some of the country's most powerful clerics, fearing they may not be loyal to his agenda and supportive of his boycott of Qatar, which Saudi leaders accuse of destablising the region. The state moves on the home front followed a striking foreign policy stance earlier in the day that appeared to put the kingdom on a political collision course with Iran. Under Saudi pressure, the Lebanese prime minister, Saad al-Hariri, unexpectedly quit his job, citing Iranian interference across the Middle East. Hariri made his statement in Riyadh after twice being summoned to the Saudi capital during the week.
The attorney general, Saud al-Mojeb, said the newly mandated corruption commission had started multiple investigations. The decree establishing the commission said: "The homeland will not exist unless corruption is uprooted and the corrupt are held accountable." "The suspects are being granted the same rights and treatment as any other Saudi citizen," he said. "During the investigation, all parties retain full legal privileges relating to their personal and private property, including funds."
Prince Mohammed will oversee the corruption commission, adding to his already formidable list of responsibilities, including his role as defence minister and champion of the economic transformation, dubbed Vision 2030, that aims to revolutionize most aspects of Saudi life within 12 years. Prince Mohammed told the Guardian last month that the kingdom had been "not normal" for the past 30 years and pledged to return Saudi Arabia to moderate Islam.
According to Al Arabiya, the new committee, which is headed by Crown Prince Mohammed bin Salman, is looking into the 2009 floods that devastated parts of Jeddah, as well as the government's response to the Middle East Respiratory Syndrome (MERS) virus outbreak.
The interests of the Al Saud would remain protected. Both King Salman and heir apparent Mohammed bin Salman are fully committed to them. What they wish to instill, and seem determined to execute, is to modernize the ruling establishment, not just for the 2030 horizon but beyond it too.
Observation: A step in the right direction
Corruption is alien to Islam. The action against corruption shocked the world- not just the Arab nations or Islamic world alone. The world is under the impression, rather illusion that as the Islamic nation Saudi Arabia would not at all allow corruption in any meaner and that Saudis as the decedents of the first ever Muslims of the world would care for projecting a positive way of thinking and living.
The evil of corruption is deep in Saudi Arabia but without any state efforts to contain and reduce corruption the malice has become large scale corrupt practices. The kingdom's top council of clerics tweeted that anti-corruption efforts were "as important as the fight against terrorism", essentially giving religious backing to the crackdown.
The state attack on Saudi corrupt machinery at the top level is a well thought out step to root out corruption from the land of birth of Islam and of Holy Prophet of Islam and His infallible companions.
Nearly six months into his tenure as crown prince, which will eventually see him succeed his father as monarch, Prince Mohammed has launched a dizzying series of reforms designed to transform the kingdom's moribund economy and put the relationship between the state and its citizens on a new footing.
Saudi arrests show crown prince Mohammed bin Salman is a risk-taker with a zeal for reform but the move would enormously strengthen his place in the governance. The move strengthens Prince Mohammed's control of the kingdom's security institutions, which had long been headed by separate powerful branches of the ruling family.
Crown Prince is raising the leverage of power in Saudi Arabia. He certainly has the blessings of his father King Salman and he's determined to make all kinds of changes in Saudi Arabia itself and in Saudi foreign policy, which led to the war in Yemen and the Gulf crisis. But on domestic front, this is new. Not only do we have a new chapter opening up in Saudi Arabia, we have a whole new book: it's still all done in secrecy. Why those 11 princes, why those four standing ministers? Is it really just to consolidate power or is there more to it?
In the tradition of Saudi Arabia, revolting against the royals is not a good idea. It's never been recommended. But does it all end with this or will it lead to more? There have been signs over the last two and a half years that more of this is coming.
Corruption has been rampant in recent generations in Saudi Arabia and Prince Mohammed had vowed to make business dealings more transparent. The spectacle of royal family members being arrested would add weight to claims of a crackdown on graft. However, such is the manner in which business is done in the kingdom, there would be few senior figures not connected to contract deals that would be considered corrupt in many other parts of the world.
Saudi Arabia's leadership has pulled off its boldest move yet to consolidate power around its young crown prince, Mohammed bin Salman, arresting 11 senior princes, one of the country's richest men and scores of former ministers in what it billed as a corruption purge. The move aimed to reshape public behavior in a kingdom where patronage networks often determine business deals and prominent families secure substantial cuts from lucrative contracts.
However, some in the Saudi capital describe the move as a naked attempt to weed out dissent, and political rivals, as the ambitious heir to the throne continues to stamp his authority across most aspects of public life in Saudi Arabia.
The purge aimed to go beyond corruption and aimed to remove potential opposition to Prince Mohammed's ambitious reform agenda which is widely popular with Saudi Arabia's burgeoning youth population but faces resistance from some of the old guard more comfortable with the kingdom's traditions of incremental change and rule by consensus.
Saudi Arabia, if it becomes a totally corruption free, can positively influence not only Arab world or Islamic world but even entire world of capitalism and imperialism to change for the better providing genuine scope for redistribution of nation's wealth on a possible perfect principle without corruption and inflation.
US-Iran Tension: Avert any big disaster to humanity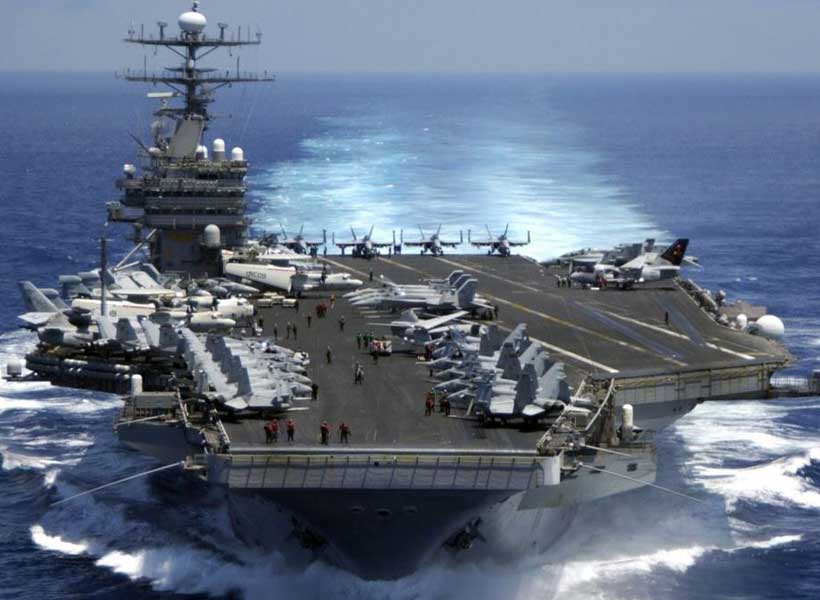 US-Iran tension is growing to a dangerous level. Irrespective of who is right and who is wrong, but everyone agrees that it is leading toward a big disaster. Human life and natural resources are at stake. Irrespective, who will suffer more and who will suffer less, but it is human life, which is the most precious thing in this world, is at stake.
Middle-East is an oil and gas-rich area and meets the major portion of world energy demand. Any disturbance in this region will have a severe impact on the global economy. Whether one is right or wrong, will be the victim of this crisis directly or indirectly.
This war will be not like the Iraq war or the Libya War. As at that time, there was only one superpower and the world was unipolar. There was no resistance from any corner of the world. US and allies, without any resistance, conducted the war and achieved their desired results. But a lot of resistance was witnessed in case of Syrian War. The whole scenario has been changed, the calculated results were not achieved yet. Finally, the US has decided to pull back its troops. Similarly, Afghanistan case is not ideal, after spending trillion dollars, and fighting for 17 years, not gains on the ground and finally has to pull back.
It may not be limited to only US-Iran but may engulf the whole region. As traditional rivals are waiting for an appropriate opportunity to settle their old disputes. Whether, it is Arab-Iran, or Israel-Iran, or Arab-Israel enmity, may it spread to a much wider sphere than expected. It is in control of a few countries to start or refrain the escalation, but once it has been broken, it may be beyond the control of either country.
Especially, Russia and China are not sleeping at this time. They are in a strong position to offer resistance. It should not be taken an easy task like Iraq or Libya war. It is difficult to predict the exact reaction of Russia or China, but anticipated resistance.
If we expect, US or Iran to avert this foreseeable war will be not a realistic approach. As if they were to avoid any disaster, they should not have created so hype and should not have moved to this stage. They may not accept total hegemony of the US in this part of the world. They have heavy stakes in the middle-East and cannot be spectators only.
Geopolitics has been changed, regional alliances have emerged, and nations have re-aligned themselves. Much more complex changes have been witnessed after the war on terror. Public awareness has been enhanced, maybe some of the governments in this region have a different outlook, but public opinion is much more realistic and may play a vital role in the days to come. Old time's friends may stand on the other side of the table. Some radical changes may be visible on grounds.
UN role was ineffective in the past and a little is expected in the future. In fact, the UN has been hijacked and curtailed to a very limited role practically. While one of its major mandates was to resolve the disputes among nations and avoid wars or war-like situations.
Under this serious scenario, there is a hope that all peace-loving nations and individuals, may peruse the UN and International Community do something to avert this bid human disaster. We all share one world, we have the responsibility to save this world. Any loss of human life in any part of the world is considered the loss to the whole of humanity. And the destruction of natural resources may be considered a loss to humanity. Any damage to Environment or ecology or biodiversity may be a net loss to humanity. We all are son and daughter of ADAM and share a common world, common environment, common resources. We need to protect humanity, environment and natural resources.
It is strongly appealed to the UN, International Community and all individuals who believe in Peace, must act, and must act now, and must act strongly, to avert any bid disaster to humanity.
Chinese purchases of Iranian oil raise tantalizing questions
A fully loaded Chinese oil tanker ploughing its way eastwards from two Iranian oil terminals raises questions of how far Beijing is willing to go in defying US sanctions amid a mounting US military build-up in the Gulf and a US-China trade war.
The sailing from Iran of the Pacific Bravo takes on added significance with US strategy likely to remain focused on economic rather than military strangulation of the Iranian leadership, despite the deployment to the Gulf of an aircraft carrier strike group as well as B-52 bombers and a Patriot surface-to-air missile system.
As President Donald J. Trump, backed by Secretary of State Mike Pompeo, appears to be signalling that he is not seeking military confrontation, his administration is reportedly considering a third round of sanctions that would focus on Iran's petrochemical industry. The administration earlier this month sanctioned the country's metals and minerals trade.
The sailing raises the question whether China is reversing its policy that led in the last quarter of 2018 to it dramatically reducing its trade with Iran, possibly in response to a recent breakdown in US-Chinese trade talks.
"The question is whether non-oil trade remains depressed even if some oil sales resume, which I think it will. That's the better indicator of where Chinese risk appetite has changed. Unfortunately Iran's reprieve will be limited—but better than zero perhaps," tweeted Esfandyar Batmanghelidj, head of Bourse & Bazaar, a self-described media and business diplomacy company and the founder of the Europe-Iran Forum.
A Chinese analyst interviewed by Al Jazeera argued that "China is not in a position to have Iran's back… For China, its best to stay out" of the fray.
The stakes for China go beyond the troubled trade talks. In Canada, a senior executive of controversial Chinese telecommunications giant Huawei is fighting extradition to the United States on charges of violating US sanctions against Iran.
Reports that Western companies, including Kraft Heinz, Adidas and Gap, wittingly or unwittingly, were employing Turkic Muslims detained in re-education camps in China's north-western province of Xinjiang, as part of opaque supply chains, could increase attention on a brutal crackdown that China is struggling to keep out of the limelight.
The Trump administration has repeatedly criticized the crackdown but has stopped short of sanctioning officials involved in the repressive measures.
Bourse & Bazaar's disclosure of the sailing of the Pacific Bravo coincided with analysis showing that Iran was not among China's top three investment targets in the Middle East even if Chinese investment in the region was on the rise.
The Pacific Bravo was steaming with its cargo officially toward Indonesia as Iranian foreign minister Mohammad Javad Zarif was touring his country's major oil clients, including China, in a bid to persuade them to ignore US sanctions.
A second tanker, the Marshal Z, was reported to have unloaded 130,000 tonnes of Iranian fuel oil into storage tanks near the Chinese city of Zhoushan.
The Marshall Z was one of four ships that, according to Reuters, allegedly helped Iran circumvent sanctions by using ship-to-ship transfers in January and forged documents that masked the cargoes as originating from Iraq.
The unloading put an end to a four-month odyssey at sea sparked by buyers' reticence to touch a cargo that would put them in the US crosshairs.
"Somebody in China decided that the steep discount this cargo most likely availed … was a bargain too good to miss," Matt Stanley, an oil broker at StarFuels in Dubai, told Reuters.
The Pacific Bravo, the first vessel to load Iranian oil since the Trump administration recently refused to extend sanction exemptions to eight countries, including China, was recently acquired by China's Bank of Kunlun.
The acquisition and sailing suggested that Bank of Kunlun was reversing its decision last December to restrict its business with Iran to humanitarian trade, effectively excluding all other transactions.
The bank was the vehicle China used in the past for business with Iran because it had no exposure to the United States and as a result was not vulnerable to US sanctions that were in place prior to the 2015 international agreement that curbed Iran's nuclear program.
China's willingness to ignore, at least to some extent, US sanctions could also constitute an effort to persuade Iran to remain fully committed to the nuclear accord which it has so far upheld despite last year's US withdrawal.
Iran recently warned Europe that it would reduce its compliance if Europe, which has struggled to create a credible vehicle that would allow non-US companies to circumvent the sanctions, failed to throw the Islamic republic an economic lifeline.
In a letter that was also sent to Russia and China, Iran said it was no longer committed to restrictions on the storage of enriched uranium and heavy water stocks, and could stop observing limits on uranium enrichment at a later stage.
Russian president Vladimir Putin warned in response to the Iranian threat that "as soon as Iran takes its first reciprocal steps and says that it is leaving, everyone will forget by tomorrow that the US was the initiator of this collapse. Iran will be held responsible, and the global public opinion will be intentionally changed in this direction."
Will there be war with Iran? Will there not be war with Iran? The questions are being asked repeatedly in the media even though a single carrier task force is steaming up there. The expression is old for the latest carriers are nuclear powered. Imagine the mess if it was blown up.
There are two kinds of weapons in the world … offensive and defensive. The latter are cheaper, a fighter plane compared to a bomber. If a country does not (or cannot afford to) have offensive intent, it makes sense to focus on defense. It is what Iran has done. Moreover, its missile centered defense has a modern deadly twist — the missiles are precision-guided.
As an Iranian general remarked when questioned about the carrier task force: some years ago it would've been a threat he opined; now it's a target. Iran also has a large standing army of 350,000 plus a 120,000 strong Revolutionary Guard and Soviet style air defenses. In 2016 Russia started installation of the S-300 system. It has all kinds of variants, the most advanced, the S-300 PMU-3 has a range similar to the S-400 if equipped with 40N6E missiles, which are used also in the S-400. Their range is 400 km, so the Iranian batteries are virtually S-400s. The wily Putin has kept trump satisfied with the S-300 moniker without short-changing his and China's strategic ally. The latter continuing to buy Iranian oil.
Iran has friends in Europe also. Angela Merkel in particular has pointed out that Iran has complied fully with the nuclear provisions of the UN Security Council backed Joint Comprehensive Plan of Action i.e. the Iran nuclear deal. She is mustering the major European powers. Already alienated with Trump treating them as adversaries rather than friends, they find Trump's bullying tiresome. President Macron, his poll ratings hitting the lowest, is hardly likely to engage in Trump's venture. In Britain, Theresa May is barely able to hold on to her job. In the latest thrust by senior members of her party, she has been asked to name the day she steps down.
So there we have it. Nobody wants war with Iran. Even Israel, so far without a post-election government does not want to be rained upon by missiles leaky as its Iron Dome was against homemade Palestinian rockets.
Topping all of this neither Trump nor Secretary of State Pompeo want war. Trump is as usual trying to bully — now called maximum pressure — Iran into submission. It won't. The wild card is National Security Adviser John Bolton. He wants war. A Gulf of Tonkin type false flag incident, or an Iranian misstep, or some accident can still set it off.
In Iran itself, moderates like current President Hassan Rouhani are being weakened by Trump's shenanigans. The hard liners might well want to bleed America as happened in Iraq and Afghanistan.