Time to Make Friends with the Promised Land
The first thing Armenia began to do shortly after it gained independence was establishing diplomatic relations with other states. This process received broad political resonance and infused pride in our compatriots who had just regained independence, both in our motherland and in the Diaspora.
Among all that joyousness the fact that Armenia and Israel didn't exchange embassies fell out of sight.
The Armenian side explained this with the unwillingness to "offend" friendly Iran and spoil relations with the Arab world.
This was one of the flaws, ill-measured steps of the Armenian diplomacy whose negative consequences surfaced instantly and can still be observed.
In diplomatic practice there can be no normal development of relations between countries without opening embassies. (Currently Israel is represented in Armenia by its Ambassador in Georgia, while Armenia is represented in Israel by our Ambassador in Egypt.)
Just like physics, vacuum can't remain continuously empty in diplomacy. It was filled by our neighbours Georgia and Azerbaijan in no time. And this was indeed done quickly and effectively.
Official Tel-Aviv holds the opinion that Georgian-Israeli relations are developing "swiftly and in the right direction", and "the 26-century-long friendship of the two nations will last for the coming centuries". For Georgians Israel is a country of unprecedented success in all spheres; and it is the Georgian dream to see their country become "Caucasian Israel".
Georgia has been advancing contact with Israel in various aspects, including military and technical cooperation. It receives from Israel drones and modern artillery systems, modernizes T-72 tanks, trains military staff.
Israel's relations with Azerbaijan are much deeper, more multi-faceted and perspective. Azerbaijan is one of the few states of the Muslim world (besides Turkey, Egypt and Jordan) developing bilateral relations with Israel. The embassy of the latter is quite active in Baku, while it is in no haste to open its diplomatic mission in Tel-Aviv, justifying its decision by the fear of negative reaction of the Arab world and Iran. This is a diplomatic myth, nothing more than double standards. Merely the fact that Azerbaijan has deployed a signals intelligence system to control Iran's nuclear program on its territory demonstrates to what extent Azerbaijan "loves" Muslims and how sincere its feelings are. Azerbaijan and Israel are linked through political, strategic, economic and cultural interests. Relations between Baku and Tel-Aviv weren't severed even by the tension between Turkey and Israel in 2011. In line with Russia, Israel is another major supplier of modern arms to Azerbaijan. Several plants assembling Israeli drones and other types of modern armaments function here. According to Azerbaijani reports the military machinery implemented in the attacks at the Armenian side during the four-day war of 2016 was mainly of Israeli make.
During informal meetings the Israelis try to convince us that their relations with Azerbaijan are purely of economic, business character and have nothing to do with politics. Things are definitely otherwise. Azerbaijan and Israel are linked to each other by a number of political consideratons: a) clearly pro-Azerbaijani position of the Israeli state concerning the Karabakh conflict; b) torpedoing of the recognition process of the Armenian Genocide in the Knesset; c) attempts to drive a wedge between the Armenian and Jewish lobbies in the USA favouring the interests of Baku and Ankara; d) desire to establish durable relations with Trump administration via Israel.
As to Armenia, it should be noted that our relations with Israel have been developing in the opposite direction. There are no more or less tangible political or economic relations between us. (According to the data provided by the National Statistical Service of Armenia, trade turnover between the two countries in 2016 constituted only $8,525 million or 0.1% of the external trade turnover of Armenia.) Both parties seem to have done their best to alienate our states, to erect an invisible wall between them. At the government level, attitude towards Israel has been cool and passive, while the press periodically embellished the idea that Jews actively participated in the crime of 1915, that Israel doesn't recognize the Genocide, that Jews "envy" Armenians and that there should be no relations with them at all as friendly Iran would be offended.
Israel pays us the same coin. Knesset has periodically rejected the resolution on recognition of the Genocide by majority of votes. Opponents of normalization of bilateral relations, and their number is quite large, cultivate the idea that "Armenia is a leader of anti-Semitism on the post-Soviet territory, that the attitude to Jews has always been bad there". Mass media, namely influential "The Jerusalem Post", demonstrate anti-Armenian position. Ears of Turks and Azerbaijanians peep out behind all this who work coordinately, in Israel as well as in the United States of America and other countries, against rapprochement of Israel and Armenia.
Given the level of bilateral interrelations, the wish for rapprochement with Armenia voiced in Israel could be viewed as a political surprise and a rather interesting turn.
Delegations at ministerial and parliamentary level, also public and political figures arrive in Yerevan. One of the recent visits deserves mentioning, the one to Yerevan and Stepanakert paid by Avigdor Eskin, which gave rise to hysteria in Baku. Minister of Regional Cooperation Tzachi Hanegbi signed a number of inter-state agreements with the Minister of Foreign Affairs and Minister of Culture in Yerevan. He stated that his country "wants to develop friendly relations with Armenia". In September the third forum of "Armenia-Israel" public organization was held in our country, and an academic conference was organized on the occasion of the 20th anniversary of Armenian-Russian (Slavonic) University which was attended by representatives of the University of Tel-Aviv. Armenian Parliamentary delegation visited Israel in January. On the background of the anticipated development of bilateral relations, the hope that both countries will get involved in integration processes is cherished. It is probable that through Armenia Israel will join infrastructure projects of the Eurasian Economic Union (EEC), specifically the North-South corridor. An Armenian air company is negotiating with the Israel-Armenia Trade Chamber to open a logistic center in Gyumri.
Some experts both in Yerevan and Tel-Aviv are talking of a breakthrough and thaw in the Armenian-Israeli relations.
Refraining from the temptation to confirm or reject these emotional moods, let us try to understand the reasons for the current changes, their internal logic from the position of Israel and Armenia.
Israel:
Tel-Aviv's "sudden" move to change its foreign policy vector concerning Armenia is conditioned by global geopolitical processes, situation and power balance in the region.
Parallel to its multilateral contacts with Georgia and Azerbaijan and based on its far-reaching strategic interest, Israel intends to regulate its relations with Armenia, which prolapsed from its "diplomatic geography".
"The minor Middle East NATO", created and led by the USA, should have been perceived by Tel-Aviv as an amicable alliance due to its anti-Iranian focus. However, this artificial formation inspires no confidence in Israel. That is exactly why Israeli diplomacy is looking for routes, is doing everything for Israel not to become a "sandwich" for two Muslim states – Saudi Arabia and Iran. Besides, Israel will seek normalization of relations with Armenia given it is a CSTO member and Russia's only strategic ally in the South Caucasus. To some extent this step is considered to be able to provide security for Israel taking into account current turbulence across the region. Israel acknowledges that Armenia is much more preferable than Azerbaijan in easing tension with Iran. (During informal contacts Israeli politicians do not hide Tel-Aviv's intentions and doubt reliability of Iran-Azerbaijan relations despite active contacts in economic and military spheres.)
In case relations with Yerevan normalize, Israel will try to use Armenian Diaspora for its political and other aims.
Armenia:
Development of relations with Israel is within our national interests and the need to enhance Armenian statehood. If these bilateral relations move forward, this will allow us to develop cooperation in a number of vital areas – science, high technologies, banking system, healthcare, agriculture, communications, trade, transport and others. Cooperation in military industry, which is at quite a high level in that country, isn't excluded.
Armenian-Israeli cooperation can develop in the format of multilateral diplomacy. Diaspora capacities of both countries could play a huge role here if state and public diplomacy, as well as soft power is implemented.
It is possible that Armenian-Israeli cooperation might become necessary in the Kurdish issue and also in political and other processes in the Middle East region.
Under global geopolitical transformations and in case of a favourable atmosphere Armenia can become a mediator between Israel and Iran, which is a part of Tel-Aviv's strategic plans.
In 2016 the military-political, economic and cultural union was formed between Israel, Greece and Cyprus (it has anti-Turkish direction) and is open for other states. We believe if Armenia joins this alliance, this could foster Armenia's connection with the above mentioned countries, contribute to the enlargement of alternative external political opportunities and actions of Armenia.
Normalization of bilateral relations will contribute to the maintenance and management of Armenian property and churches in Jerusalem, and also to enhancing their relations with Holy Etchmiadzin.
External Implications of Domestic Reforms in Azerbaijan
The restructuring of the governance system, the appointment of Western-educated young professionals to the leading positions, and more decisive fight against corruption in energy-rich Azerbaijan promise a quicker betterment of the internal socio-political situation and allows the country to overcome the challenges posed by volatile energy prices in the global market. These developments in the South Caucasian country have, however, some implications for the wider region in general, for its immediate neighborhood in particular.
Azerbaijan's political system has gone through a remarkably stable period since 1993 when Heydar Aliyev was elected the President of the then just two-years old republic in gravely troubled times for the country amidst the war with Armenia and tensed domestic situation. In a short period of time, President Aliyev managed to reach ceasefire with Armenia, quell separatist movement in the south, sign important contracts with Western oil companies, and navigate the country through troubled geopolitical waters. There have been few changes to the political system established at that time as it, supported by lucrative revenues from oil and gas exports, provided necessary conditions to implement the overall priorities of the country. As an American expert aptly observed, "There was simply enough money to keep almost everyone happy".
The latest political and economic challenges the country confronted due to new realities in the international relations, however, revealed some shortcomings of this system and necessitated comprehensive reforms. Important to note that, this process had started even before the start of sharp fluctuations in oil prices since 2014. The optimization of the public services at an unprecedent pace exemplified by the establishment of the Azerbaijani Service and Assessment (ASAN) in 2012 strictly reduced the Soviet-style bureaucratic procedures marred by unbridled corruption. These measures were back then lauded by many international observers primarily for "eliminating the conditions that [were] conducive to corruption".
The existence of strong centralized government has allowed the authorities to initiate and implement such amendments with immediate effect at all levels of the political establishment. The past year of 2019 marked the zenith of these changes in Azerbaijan. The replacement of the old cadres, some of whom held their positions at the highest posts in the government since 1990s,with younger and mostly Western-educated people, the dissolution of the unpopular parliament on the ground of its failure to catch up with the reform process and calling for snap parliamentary elections were some of the changes made in 2019. In the course of this process, in December, for the first time in the history of post-Soviet Azerbaijan, a regional executive head was arrested on charges of corruption and theft committed during his service.
The reforms have been, however, not confined to the political branch of the government. Over the last few years, the country has made immense efforts to diversify economy and reduce the dependency on oil and gas reserves that still supply major segment of national revenues. The government targets a quick development of the so-called non-oil sector which primarily includes tourism, agriculture, national industry, transport, logistics and communications. President Ilham Aliyev repeatedly highlighted in the recent year that the reforms would be expanded, and they are inevitable and irreversible.
The provision of the favorable business environment and independent judicial system has been on the top of the agenda. The achievements reached have also reflected in the Economic Freedom report by the Heritage Foundation where Azerbaijan's ranking progressed from 91stto 60th in 2019. According to the report, Azerbaijan's "overall score has increased…, led by a dramatic rise in judicial effectiveness and higher scores for property rights and government integrity that offset declines in labor freedom and fiscal health."The new situation makes it possible for the country to recover from the economic shocks of 2015 when it went through devaluation twice in a year.
These developments in Azerbaijan have, however, some implications for the wider region in general, for the country's immediate neighborhood in particular.
First and foremost, as the reforms promise that the country will maintain its leading role in the economic map of the South Caucasus, Azerbaijan will likely continue to have necessary financial resources to invest in large-scale transportation and economic projects. The new generation of technocrats, transparency in financial management, and fair judiciary are other factors that bode well for the future of Azerbaijan's economy. This is highly important for the South Caucasus as most of the monumental projects in the region would have not been possible without the financial backing of Azerbaijan.
For example, the construction of the Baku-Tbilisi-Kars railway, which connects Azerbaijan with Georgia and Turkey and boosts the region's appeal as a hub on the transportation route between Europe and China, has been financed solely by the Azerbaijani side. Likewise, the ongoing construction of a new Baku International Sea Trade Port (Alat), which targets to be the biggest multi-purpose port in the Caspian Sea, with a potential capacity to handle 25 million tons of cargo per year, will be completed thanks to economic recovery of the country.
In the meantime, Baku continued to expand its relations in the neighborhood with major partners like Turkey, Russia, Kazakhstan, Belarus and Ukraine, embarking in 2019 on ambitious transportation and energy projects, starting from China's Belt and Road Initiative, and to launching TANAP gas pipeline on November 30, 2019, targeting the European market. These projects have a regional significance and are as hugely important for the economy of the participating countries from the region as for that of Azerbaijan.
The internal political and economic situation in Azerbaijan has also a very critical link with the regional security in the South Caucasus. The country's multi-faceted relationship with its north-western neighbor, Georgia, has proved itself utmost important for the latter in the most troubled periods. Azerbaijan provided Georgia with crucial support in 2008 which helped its neighbor to overcome the challenges posed by sudden disruption of the trade with the country's major partner Russia. Azerbaijan, with its oil and gas exports and investments, have often played an indispensable role for the Georgian economy. In 2019, Azerbaijanis ranked first in the number of foreigners visiting Georgia which provide an important contribution to its tourism revenues. The political stability and economic well-being in Azerbaijan aimed to be maintained by the recent reforms will boost the existing dynamics between the two countries which are vital for their national security in general.
The domestic reforms in Azerbaijan provides also a useful opportunity to revitalize the country's relationship with its Western partners. The optimization of the public services, the rejuvenation of the government and the new political atmosphere built by the recent changes are all in line with the targets declared by the Eastern Partnership program of the EU and need to be supported. The new situation also promises a push for Azerbaijan's relations with the United States as Svante Cornell, Director of the American Foreign Policy Council's Central Asia-Caucasus Institute, suggested in October 2019: "The reform effort in Azerbaijan provides an opportunity for the U.S.-Azerbaijan political dialogue to be centered on positive cooperation, and thus to strengthen rather than weaken the bilateral strategic dialogue."
The Trans-Caucasus in 2019 Is Not a Monolithic Region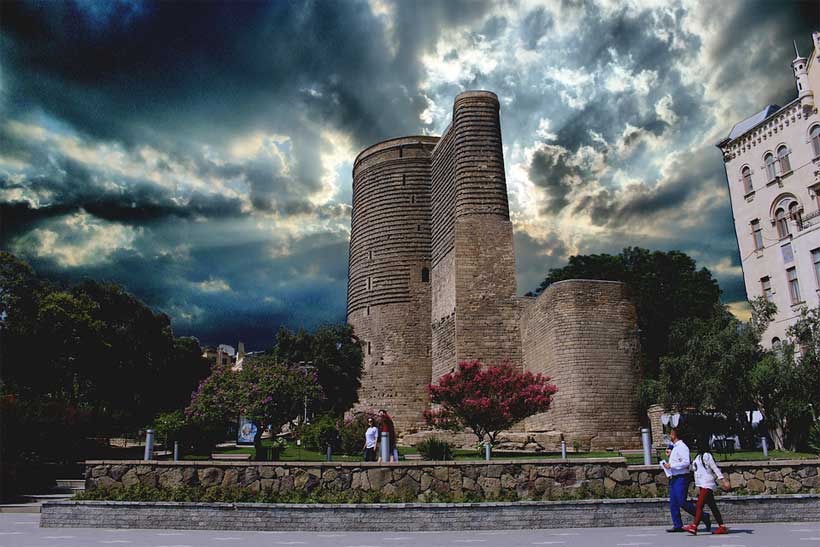 In late 2016, the Russian International Affairs Council published The Evolution of the Post-Soviet Space: Past, Present and Future, a major anthology attempting to conceptualise development trends in both domestic and foreign policies in the newly independent states that emerged after the collapse of the once-single state, the USSR. The Trans-Caucasus featured prominently in that collection, and for good reason.
The Trans-Caucasus as a region accounts for two-thirds of the armed conflicts that have followed the collapse of the USSR. It was a region of self-proclaimed republics; some of them became stable enough over time so that, even though they have not achieved broad international recognition, they could be categorised not just as separatist entities but as de facto states with their own governance bodies, ideological and political symbols.
When the independence of Abkhazia and South Ossetia was recognised in August 2008, it was the Caucasus that saw the precedent of changed borders between the former Soviet republics.
It was in the Caucasus that Georgia, in its bid for NATO membership, held a referendum on acceding to the alliance and over two-thirds of Georgians voted for accession. Consequently, strategic cooperation with NATO was, in addition to rhetoric, bolstered by a popular vote.
The Trans-Caucasus is the only region in the post-Soviet space where presidential power has been transferred from father to son. Azerbaijan was the trailblazer in this mode of power transfer. For nearly two decades, Georgia has not been able to resolve the problem of a legitimate and legal transfer of supreme state power. Armenia's gift to the post-Soviet space was also a curious precedent: for the first time since the collapse of the USSR, a former president, upon leaving office, attempted a return to politics as a die-hard opposition member. In 2008, Levon Ter-Petrosyan even came close to returning to the state's Olympus after ten years of being an ex-head of state.
The Caucasus: An Independently Important Region
Currently, the Caucasus is seldom the focus of topical political discussions. As a rule, it is mentioned within a broader context, such as Black Sea region security or the state of affairs in the Greater Middle East.
In the first instance, settling the armed conflict in the south-east of Ukraine and minimising the costs of the West–Russia confrontation are priorities. In this context, the Caucasus is seen, particularly by European and American experts, as a potential recipient of the "Crimean case." Initiatives intended to bolster integration ties between Moscow, Sukhum and Tskhinval periodically heat up this discussion. Such was the case when South Ossetian politicians debated a referendum on uniting with North Ossetia under the auspices of the Russian Federation. In his Letter of Instruction of 22 September 2016, Russian President Putin gave instructions to sign an agreement on financing modernisation of Abkhazia's military, which spurred more heated discussions.
Regarding the Middle East, the focus is on the Iran–US escalation, since the Islamic Republic of Iran borders on Armenia and Azerbaijan and considers the Trans-Caucasus as a tool for building cooperation with the Eurasian Economic Union. Syria is another equally important area. Armenia views Turkey's involvement in Syrian affairs as a dangerous precedent while specifically emphasising that Azerbaijan supports Turkey's operations, such as the Source of Peace.
Russia's military participation in the Syrian conflict is of equal importance: for the first time since the collapse of the USSR, Russia has used its military power outside the territory of the single state. One should keep in mind that going beyond the post-Soviet political geography was primarily determined by the situation in the Caucasus: among radical Jihadis fighting in the Middle East were quite a few natives of the Russian North Caucasus republics, of Azerbaijan and Georgia.
Whatever international security problems are put at the forefront today, thereby overshadowing the Caucasus challenges, this region retains its independent significance. The armed conflicts that accompanied the collapse of the Soviet Union have been significantly transformed and have partly lost their relevance (especially compared to the Donbass conflict). Yet, they remain unresolved, and the problem of de facto states is still relevant. Unlike Nagorno-Karabakh, Abkhazia and South Ossetia have achieved partial international recognition, but it is still disputed by Georgia and its western allies.
Moreover, disagreement with the new status quo that emerged after Russia recognised Abkhazia and South Ossetia is not confined to the rhetoric of public officials. What is far more critical is that Georgia is building up its military and political cooperation with NATO, the US and the EU, and even without Georgia's official accession to NATO, this cooperation creates additional security risks in the region.
The conflict between Armenia and Azerbaijan over Karabakh has, for many years, been swinging like a pendulum. Armed incidents alternate with rounds of talks between just Erevan and Baku, or talks with the participation of international intermediaries. The result is the same: the focus is on managing the conflict by minimising the costs of the "neither peace nor war" state of affairs, rather than on settling it.
A deficit of regional integration still characterises the Caucasus. The three Trans-Caucasus states steer different foreign political courses. The absence of diplomatic relations and the unsettled Armenia–Azerbaijan conflict make Tbilisi an insufficient partner for both Erevan and Baku. Georgia does not want to make a "final choice" between its neighbours. At the same time, Tbilisi has no diplomatic relations with Russia and, since Armenia became independent, it has not established diplomatic relations with Turkey. Currently, the prospects for normalising Erevan–Ankara relations seem remote, and it is not only a matter of unresolved problems from the past, but also of the diametrically opposing views of a Karabakh settlement.
At the same time, the Caucasus agenda is changing. It has never been possible to paint it in just two colours, merely as a Big Game between the West and Russia, both using the Trans-Caucasus countries. Today, however, we are seeing new actors being pulled into regional processes; previously, these actors had either insignificant or no influence in the region. China is the starkest example. As Asian Studies specialist Stanislav Tarasov aptly said, China has launched "diplomatic probing" in the Caucasus. In May 2019, Wang Yi, China's Minister of Foreign Affairs and State Councillor, visited all three Trans-Caucasus states, his visit being called "historic." Beijing offers the region respect for its territorial integrity, non-interference in its domestic affairs and pragmatic economic cooperation. Naturally, China incurs no losses, its primary objective being to implement its strategic "One Belt — One Road" project.
Past and Current Forecasts
Azerbaijan: Effective Ties and Pragmatics
In his article "Azerbaijan in 2021: Reasserting Sovereignty", Murad Gassanly stated that the Karabakh issue was the key one on Baku's political agenda. And this issue remains such today. Azerbaijan's principal decisions, such as participating in integration projects and handling its bilateral relations with the US, Russia, Iran, Turkey and Israel are dictated precisely by the prospects of resolving this issue in favour of Azerbaijan. Baku has little interest in the fact that Tehran and Tel-Aviv, Moscow and Washington are locked in harsh confrontations.
Azerbaijan's approaches to all areas are primarily pragmatic. Consequently, Gassanly (and many other experts) justly notes that Baku distances itself from alliances, complex mutual commitments, from seeking effective bilateral ties. "There will be no place for abstract ideological notions and sentimental concerns", Gassanly states. I believe this course will remain relevant for the near future.
Azerbaijan will strive to avoid getting involved in a large-scale military conflict. The "four-day war" of 2016 showed clearly that the chances of a blitzkrieg under current circumstances are slim. Yet Azerbaijan will continue to build up its economic potential, strive to attract various investments (from both the West and China), and to diversify its economy. This started in 2018–2019 with a large-scale personnel replacement. Such political heavyweights as Ramiz Mekhtiev, Artur Rasaidze, Novruz Mamedov, Gadjibula Abutalybov, and Ali Gasanov have already left their offices. Comrades-in-arms of Geidar Aliev and mentors of his son Ilham are being replaced by those who owe their career and achievements in politics and business to the current President.
The new staffers should, on the one hand, give a new impetus to the "non-alignment" policy while, on the other hand, ensuring new blood in the authorities without "maidans" and major social upheavals. In the medium-term and particularly the long-term, the threat to Azerbaijan from the non-systemic opposition, including radical Islamists, remains. Azerbaijani authorities have experience of countering this threat and they have developed certain skills for containing it. Even so, it is much easier to influence weak and disjointed secular opposition than extremists.
Armenia: Course toward Moscow Continues
In his article "Armenia after Twenty-Five Years of Independence: Maintaining Stability in an Unpredictable Neighbourhood", Hovhannes Nikoghosyan lists the following principal domestic policy trends in Armenia: the succession of generations and evolution of a parliamentary republic. The "velvet revolution" symbolically emphasised both tendencies. The generation now in power had no political careers in the USSR. It is also symbolic that, for Nikol Pashinyan, Armenia's new Prime Minister, Russian is the second language he learned, not a second native language.
At the same time, Serzh Sargsyan had been building a parliamentary republic to prolong his own political tenure, not finally to separate the branches of power, and such a republic has already encountered functional difficulties. So far, the ratings and standing of Nikol Pashinyan, recent idol of the street protests, are high, and no significant problems await the authorities. Yet the moment the situation changes, the prospects of endless elections, talks about coalitions and the reshuffling of political combinations will materialise. Whether this development will boost the stability of a country involved in an unresolved ethnic political conflict is a purely a rhetorical question. This is the context for understanding the Prime Minister's statement that he does not rule out the possibility of Armenia returning to a presidential state. Most likely, such attempts will be undertaken in the future. Pashinyan intends to stay in power for a long time and, during his first year on the republic's Olympus, he has already faced social discontent and political opposition. In the near outlook, he will most likely face the task of staying in power by using administrative and bureaucratic methods, rather than a tide of revolution.
Nikoghosyan rightly noted the development of allied relations with Moscow as determining Armenia's foreign policy. Even though Russia reacts very painfully to the revolutionary transfer of power in post-Soviet states, the Kremlin perceived Pashinyan in a positive light. The reason is that he steered Armenia's traditional post-Soviet course of a state conducting a diversified foreign policy while clearly emphasising the usefulness of its ties with Russia.
This approach allowed a conflict between Moscow and Erevan to be avoided even after such sensational events as "the Kocharyan case" and "the second stage of the revolution" intended to break Armenia's old judicial system. In some areas (such as participation in the pacification of Syria), Nikol Pashinyan's Armenia went even further in consolidating ties with Russia than Armenia under Serzh Sargsyan's presidency. Most likely, Moscow will be able to forgive Armenia's Prime Minister any eccentric steps and populist revolutionary rhetoric as long as it does not break down the Russo-centrism of Armenia's foreign policy.
Georgia: The Bonds of Post-Sovietness
In his article "Georgia: A Time of Anticipation", Nikolay Silaev focused his attention on the country's flight from both Soviet and post-Soviet affiliation. In the meantime, both such kinds of affiliation are holding Georgia back, in the form of conflicts in Abkhazia and South Ossetia and unresolved territorial disputes (both with Russia and Azerbaijan).
Tbilisi is attempting to break these bonds by stepping up its contacts with the West (NATO, the EU, the US). In and of itself, this cooperation pursued by all de facto and de jure Georgian leaders from Zviad Gamsakhurdia to Bidzina Ivanishvili has not helped Georgia resolve any of its problems, be it efficient economic development, democracy (why is a kind of "democratic beacon" governed by a successful oligarch?), security or territorial integrity.
"NATO is hesitant in its relations with Georgia. Brussels, Washington and major Western European capitals likely view it as too dangerous for NATO to give Georgia security guarantees when Russian troops are located in Abkhazia and South Ossetia", Silaev states.
Taking this assessment made in 2016 even further, one might say that these hesitations have only grown and will continue to do so in the near future. In this context, it is quite logical that Luke Coffey from The Heritage Foundation or Anders Fogh Rasmussen, NATO's former Secretary-General, publicly discuss "the price tag" attached to the issue, such as Article 5 on the collective defence in the Washington Treaty not extending to Abkhazia and South Ossetia. This is certainly not official discourse yet; it is only an invitation to a discussion. Even so, these invitations will multiply over the years, and they will be made against the background of two crucial domestic political developments in Georgia itself.
The first one is disputing the dominance of the "Georgian Dream" and the leadership regime built by Bidzina Ivanishvili to serve his own interests. Mass protests in June and November 2019 are unlikely to bring down the current authorities. Yet they will create a powerful charge of discontent and a bizarre coalition of Atlanticists, Eurosceptics and pragmatists founded on the negative agenda of forcing Ivanishvili's withdrawal from politics. This process might take a while, but it has already been launched.
The second development is the bolstering of a foreign political alternative against the background of disappointment in NATO and the West in general. The key problem here is politicians' personal ambitions and ideological fogginess. What is proposed in place of a strategic alliance with the West? Movement toward a compromise with Russia concerning Abkhazia and South Ossetia is restricted; without significant changes to the international and regional agenda, Moscow will not change its mind regarding the status of the two former autonomous republics of the Georgian Soviet Socialist Republic.
As a consequence, the demand may strengthen for diversification, for equal relations with Iran, China and Moscow's Eurasian partners (Belarus and Central Asia states). There will also be the question of making relations with Russia more pragmatic, although there will be no quick solutions here even if Georgia proclaims its non-aligned status. The differences between Moscow and Tbilisi run too deep today.
Forecast: The Region Will Remain Divided
In the long and medium-term, the Trans-Caucasus will remain a divided region. The "three countries — three different strategies" principle will remain. Armenia will attempt to remain an ally of Russia, while Georgia will try to stay an ally of the "collective West in general" without forgetting to diversify its foreign political ties. Both Erevan and Tbilisi will have internal and external restrictions. Moscow will hardly welcome Erevan expanding its cooperation with NATO and the EU, while Washington will hardly welcome Georgia improving its relations with Russia and China. Azerbaijan will have no alternative to the "non-alignment" policy both within the so-named movement Baku joined back in 2011 and owing to its national interests. All these factors make pan-Caucasus projects, unions or alliances virtually impossible.
As regards external actors, the Caucasus will not lose its significance even if it is overshadowed by other political conundrums, such as the south-east of Ukraine, the "Kurdish issue", Iran or Syria. It is hard to expect a common approach to the region. The US and Russia will continue to interact selectively on the Karabakh settlement, but will still be locked in a bitter confrontation over the status of Abkhazia and South Ossetia. Iran and Turkey will play their own parts without joining either the Russian or the Western sides, although Ankara will formally remain a NATO member. China will step up its economic presence, although, in the near future, the Caucasus will not become Beijing's political priority comparable to Central Asia.
From our partner RIAC
Residents' voice has not been heard in Latvia again
A significant for Latvian democracy event took place last week. This event reflects very clearly the state of affairs in the country where political interests are above common sense and the welfare of citizens.
Sometimes ago a petition to postpone increasing funding for political parties was created on a public petition portal Manabalss.lv (in English – My voice).
Manabalss.lv is a popular public petition portal in Latvia where citizens can vote for various initiatives using the e-signature system. Initiatives that receive more than 10,000 votes are submitted as a parliamentary initiative.
It is known that the necessary number of signatures for the initiative was collected in under two weeks. The more so, the amount of support this initiative received is the second largest in the platform's history.
In spite of this, Saeima's Budget and Finance Committee has rejected this public initiative signed by more than 11 000 residents.
It's obvious that the parliament has failed to notice unrest among residents and the parliament during the budget formation process when deciding on a significant increase of funding for political parties. It approved controversial amendments to the Law on Financing of Political Organizations, significantly boosting state support for political parties.
The adopted amendments to the Law on Financing of Political Organisations provide significantly increasing state budget funding for political parties starting with 1 January 2020. While until now parties that overcame the 2% barrier in Saeima election were paid EUR 0.71 per vote, the new amendments will increase this to EUR 4.50 per vote. Additionally, parties that receive more than 5% of votes in Saeima elections will receive EUR 100 000 from the state budget every year.
Thus, the state budget will allocate EUR 4.5 million every year instead of the current EUR 600 000 amount.
Authors of the law stress the increase of state funding for parties will help raise the quality of democracy in Latvia and pull parties from influence of money paid by oligarchs.
But such explanations do not help those Latvians, who cannot make ends meet and live in need.
From the residents' point of view, funding for parties should not be increased without fulfilling the obligations to increase funding for education and health, social benefits, including increasing the wages for doctors and teachers.
Another item of budget allocations that causes dissatisfaction of citizens is an increase in defense spending.
Defence Ministry's budget for 2020 is planned at EUR 663.6 million. Expenses of the 2019 budget were around EUR 636.7 million. Thus, the defense budget will be increased by 26.9 million euros.
Residents rightly believe that this money would not be superfluous to improve the quality of their life. Politicians and authorities decided differently. Latvian people's voice has lost political battle once again.