After waiting for over a year and plagued with production problems that could put the very word problem to shame, the DC Extended Universe's (DCEU) latest offering, the Justice League opened in theatres this Friday, November 17, 2017. For the fans of DC comics, it is the first offering that has brought the greatest superheroes in the DC universe together on the silver screen.
They had very high hopes from the movie after the debacle of the past films, Wonder Woman aside and expected that Justice League would be surefire megahit that would not only earn money but also provide movie-goers with an experience of satisfaction and wholesomeness. And boy, they could never have been any more wrong.
While it is not true that the Justice League is a bad movie. Like all movies, it has its moments of glory and grandeur and there are moments where it is a stupid mess. It would not be wrong to say that some of the scenes in the movie are pure bliss, scenes that capture the very essence of the comics and pander to their fandom. I would not be lying if I said that a few scenes in the movie are some of the very best that could ever be in a super-hero film. The casting, DCEU's strongest point, is further strengthened by the addition of highly talented actors. But it would be naïve to ignore the mess the movie is. Scenes are disjointed, there is a serious lack of co-ordination, heavy use of CGI and above all, a plot that feels rushed and under-developed. Justice League could have a sure-fire megahit (there is no doubt it will still make a ton of money) and a critic's delight if it could just have been properly made but it appears that DCEU is yet to take lessons from last year's Batman v Superman and Suicide Squad. And the worst part of all this is that the sole body responsible for this abysmal failure of the Justice League is none other than the studio behind it, Warner Bros. Dude, ever heard of the saying that don't chop the very branch you are sitting on?
Ask any kid who grew up in the 90's who their favorite comic book superheroes are? Most would say Superman or Batman (both DC properties) with an odd few naming Spiderman (Marvel) or Fantastic Four (also, Marvel). Iron Man, who? Thor, what? Black Widow? Never heard of her. But today, it should be a matter of grave concern to the makers of the Justice League if the movies containing the tent poles of comics are making far less money that the movies containing these non-descript heroes. For me, it was nothing less than a shocker when the Batman v Superman grossed a measly USD 875 million, far far less than any good Marvel Movie. Don't get me wrong but it is not that DC movies are pure shit, the infamous "Martha-moment" or the entire Suicide Squad aside or Marvel Movies are all great. But it is really disheartening to see Superman and Batman being pummeled down by these beings of far lesser significance. Wonder Woman was great and well-loved by all. Why not the others?
The root cause in the DCEU's repeated false starts is the behavior of the studio executives who know nothing about comics and everything about making money by the most shameless forms. The latest diktat by the CEO of Warner Bros that Justice League should be limited to around 2 hours of running time to maximize screens was stupid & ill-advised, at best or suicidal, at worst. The movie had to establish the Flash, Cyborg and the Aquaman as Justice League Members with credible back stories, pave the way for the resurrection of the Superman after his death near the end of Batman v Superman, initiate the coming of the big-bad Darkseid, explain the McGuffins, establish the role of the Green Lantern corps in the movies, provide enough groundwork for future ventures, be good enough and earn a hell lotta cash to justify the investments in the DCEU. This was compounded by the personal tragedy of Jack Snyder which led to him leaving the movie and the roping in of Joss Whedon to complete the movie. Whedon, unconfirmed reports suggest, re-shot over 30% of the movie and changed the movie's tone (Take that Marvel-you copied our superheroes, we will copy your cinematic style). It would be an understatement to say that the production was under pressure and the diktat made the matters worse. How could anyone cram a plot so huge into a runtime so little? Did WB not learn even a single lesson from the receptions of the theatrical release of BvS and its extended edition? The butchering of the reels and the garbage that has filtered out is not the movie millions of fans were waiting for. It is smoking mess, nothing else. True, the individual scenes are pure gold and that is a testament to the entire production crew but the movie-goers went to watch a full solid movie not any disjointed mess of movie fragment of a few mins here and there.
This is unfortunate. Movie audiences are being taken for a ride by the big studios and this must stop. Injustice has been done to the Justice League. When will "Justice be served"? Who will truly "assemble the league". This, only time will tell.
Spiritual revival day: Reception to mark International Day of Nowruz in Beijing
On 21 March, a reception organised by the SCO Secretariat took place on the occasion of International Day of Nowruz, spring festival.
Nowruz is an international holiday that has been celebrated for thousands of years by people living in various countries covering the large territory from the Balkans and South Caucasus to Central and South Asia, as well as Russia and Western China. Nowruz signifies the revival of nature, love and triumph of life together with the expectation of a good harvest. According to an ancient legend, it also announces the dominance of light over darkness and warmth over chilliness.
From the very beginning of the reception, people could plunge themselves into a festive mood typical of spring feeling fresh and experiencing an atmosphere of the awakening and dawning of nature. Guests were welcomed with bright spring flowers and had an opportunity to see an exhibition of national arts and crafts. A bowl with sprouted wheat stood in the centre of the hall. Its bright emerald green colour symbolised the rebirth of the earth.
When the impressive sounds of the karnay, a Central Asian wind instrument, announced the beginning of the official reception, SCO Secretary-General Rashid Alimov cordially greeted the guests and reminded them that leaving the Northern Hemisphere and crossing the equator on the vernal point, the Sun annunciates the advent of the long-awaited spring.
"Today is International Day of Nowruz. For already three thousand years it has united millions of people on the planet by its intransient spiritual values and lofty aspirations. On this day, as on no other, people derive strength and inspiration in bonding with nature, and unite with a view to transforming their homes and world around them and asserting in it tolerance and creativity, mutual respect and mutual understanding," Rashid Alimov said, adding: "International Day of Nowruz invites people to live in harmony with nature, strengthen goodwill, build reliable bridges of friendship and cooperation, develop and enrich dialogue of cultures and civilisations, and work together for a safe and prosperous future, which fully meets the principles of the Shanghai spirit."
Mr Alimov noted that representatives not only from the SCO friendly family but also from many countries and continents gathered in the festive hall. "This is the best reflection of the main mission of International Day of Nowruz — to unite people for the sake of peace and preserve our planet for future generations, for the prosperity of all nations on our planet," said Mr Alimov and invited everyone to turn over a new leaf in their relations.
Warm words spoken by the SCO Secretary-General were followed by video greetings from ambassadors extraordinary and plenipotentiary of the SCO member states, the special representative of the Chinese Government in the SCO, and the team of the SCO Secretariat.
Lively music and dances that represent nations of the "SCO family," showcasing of fashionable clothes, various different sorts of food and culinary delicacies typical of Nowruz added to the general spring atmosphere of this event.
A large-scale photo exhibition the theme of which was the SCO International Marathon, which was held in Kunming (Yunnan Province, China) on 31 December 2017 was very much enjoyed by everyone.
More than 400 guests attended the reception marking International Day of Nowruz in Beijing, including ambassadors and representatives of diplomatic missions in China, as well as prominent public figures, scientists, journalists, business people and cultural representatives.
In September 2009, Nowruz was included into UNESCO's Representative List of the Intangible Cultural Heritage of Humanity.
On 23 February 2010, the UN General Assembly announced 21 March International Day of Nowruz.
Traditionally, the SCO Secretariat organises receptions to mark New Year according to the Gregorian calendar, Chinese New Year according to the Lunar calendar, and International Day of Nowruz.
Building intercultural competences in Costa Rica
In cooperation with the Ministry of Culture and Youth of Costa Rica, Parque La Libertad, the Costa Rican National Human Rights Institution and the Spanish Cultural Centre in Costa Rica, UNESCO conducted the third pilot of the UNESCO Manual on Intercultural Competences based on Human Rights in San José, Costa Rica, from 7 to 9 March 2018.
Building on the previous pilot sessions in Bangkok, Thailand, and Harare, Zimbabwe, the Costa Rican pilot provided an additional opportunity to test the manual's adaptability and effectiveness in different contexts, both from the perspective of facilitation, and with regard to its ability to build individual capacities for intercultural dialogue and understanding.
Over the course of three days, UNESCO led a training of trainers session with national authorities, local NGO leaders, educators and other community leaders, as well as two pilot sessions – facilitated by the newly trained local personnel – with over 70 participants from a broad cross-section of Costa Rica's population. The pilot sessions included a particular focus on indigenous groups, and community-level work for youth-focused violence prevention.
Ms Viviana Boza, Vice-Minister of Youth from Costa Rica, opened the proceedings, highlighting "the importance of this collaboration which allows us to enhance our comprehension of the   cultural differences and challenges facing Costa Rica to advance the resolution of intercultural and intergenerational conflicts".
Against the backdrop of growing cultural diversity and intercultural interaction within the sub-region, the methodology proposed in this manual provides an accessible activity based on story-telling to bring people together to reflect upon their differences and challenge their preconceptions. It provides a unique opportunity for participants to improve their capacity for empathy, tolerance, listening and understanding, and therefore reflect on sources of conflict and misunderstanding.
Indeed, given the serious global challenges facing humanity in the 21st century, learning how to live together is an imperative for advancing sustainable and inclusive development. To this end, learning to be intercultural competent – in other words, having the skills needed to enhance connections and understanding across difference – is essential.
The lessons learnt from this pilot session will inform final adaptions to the manual to maximize its relevance once publically released, including within the Latin American and Caribbean context. It also contributed to the building of a strong foundation of trained facilitators to help mobilize the manual's wide dissemination and use following its expected publication before the end of 2018.
Ballet and Opera Set Sail With Silversea in 2018 and 2019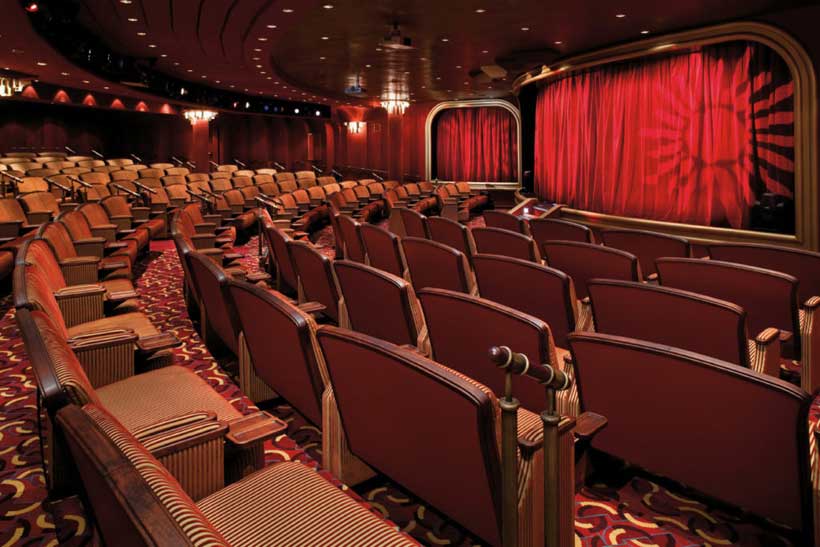 Ultra-luxury Silversea has announced a new collection of ballet and opera-themed sailings for 2018 and 2019. These Enriched Voyages, designed to blend culture and travel for a more immersive experience, will feature evocative opera shows performed by the world-renowned Accademia Teatro alla Scala and classic ballet performances by soloists from such legendary companies as the State Academic Bolshoi Theater of Russia. Along with lectures and Q&A sessions, guests will have the chance to mingle with the artists at a signature cocktail party.
"We are thrilled and honored to welcome such extraordinary talent from the performing arts," said Barbara Muckermann, Silversea's chief marketing officer. "I know our guests on these exclusive voyages will be both enriched and inspired by the exceptional onboard entertainment experience."
Based in Milan, Italy, Accademia Teatro alla Scala (La Scala Theater Academy) is one of the world's foremost performing arts academies. Its internationally renowned performers and instructors offer the highest level of artistic education for aspiring and gifted singers, dancers, and musicians from every corner of the world. Four soloists from its Academy of Lyric Opera and a piano accompanist will perform a selection of opera's most beautiful librettos for the enjoyment of Silversea guests aboard:
—Silver Muse departs September 28, 2018 on a 10-day voyage from Venice to Athens with calls in Rovinj, Dubrovnik, Corfu, Katakolon, Nafplion, Santorini and Rhodes. Early Booking Bonus fares start at $9,360 per guest.
—Silver Spirit departs April 25, 2019 on a 7-day voyage from Barcelona to Rome with calls in Porto Mahon, Alghero, Cagliari, Trapani and Sorrento. Early Booking Bonus fares start at $3,150 per guest.
—Silver Shadow departs October 22, 2019 on an 11-day, roundtrip voyage from Athens with calls in Mykonos, Crete, Kusadasi, Rhodes, Limassol, Haifa and Ashdod. Early Booking Bonus fares start at $4,230 per guest.
Daria Khokhlova and Artemy Belyakov, acclaimed ballet solo performers of the State Academic Bolshoi Theater of Russia, one of the world's most renowned ballet companies, are returning to Silversea for an exclusive engagement aboard Silver Muse's August 19, 2018 sailing from Venice to Monte Carlo. The 10-day voyage will visit Opatija, Dubrovnik, Valletta, Trapani, Olbia, Portofino and Livorno. Early Booking Bonus fares start at $6,480 per guest.
Silver Muse's March 21, 2019 voyage from Singapore to Hong Kong will feature soloists from a yet-to-be-announced ballet company. The 13-day voyage will feature calls in Koh Samui, Bangkok, Ho Chi Minh City and Da Nang. Early Booking Bonus fares start at $6,300 per guest.