South-east Asian summit cooperation is vital to address shared challenges
Addressing the ninth Association of South East Asian Nations (ASEAN)-United Nations Summit in Manila, the Philippines, Secretary-General António Guterres called for collective global and regional action to combat the challenges facing the world, in particular, those related to climate change.
"Globalisation is delivering new opportunities – but increasing economic and social inequalities, heightening citizens' anxieties and putting pressure on social cohesion; climate change is exacerbating severe weather events like hurricanes and storms," said Mr. Guterres, adding: "The international community must raise the level of its response to all these complex threats; multilateralism and regional cooperation will be critical to a peaceful and prosperous future."
In his remarks, the UN chief, also voiced deep concern over the displacement of hundreds of thousands of refugees from Myanmar to Bangladesh and said that it is a "worrying escalation in a protracted tragedy," a potential source of instability in the region, as well as radicalization.
"Addressing the underlying issues by implementing the recommendations of the Advisory Commission on Rakhine will also be critical to reverse this tragedy," he stressed, highlighting that sustainable and inclusive development is the best way to prevent both conflict and violent extremism.
"That is at the heart of the 2030 Agenda for Sustainable Development, our blueprint for a safe and prosperous future on a healthy planet, and central to the ASEAN Community Vision 2025," he added.
Further in his remarks, the UN chief noted the region's economic growth has lifted millions out of extreme poverty, recalled its performance on the Millennium Development Goals (MDGs), and expressed hope that the region would continue to bring shared prosperity to millions more.
"Strengthened partnerships with regional organizations, including ASEAN, are a priority for me, and a critical pillar of my proposals to reform the UN," he stated, adding that the UN stands ready to cooperate with the region to strengthen human rights.
UN chief meets with ASEAN leaders
Also today, Secretary-General Guterres held a meeting with Daw Aung San Suu Kyi, the State Counsellor of Myanmar, where they discussed, the situation in the country's Rakhine state.
According to a read out issued by Mr. Guterres' spokesperson, the UN chief "highlighted that strengthened efforts to ensure humanitarian access, safe, dignified, voluntary and sustained returns, as well as true reconciliation between communities, would be essential."
The Secretary-General also stressed the importance of implementing the Rakhine Advisory Commission recommendations.
Mr. Guterres also met Monday with the Prime Ministers of the Lao People's Democratic Republic and Viet Nam, and with the President of Indonesia.
Digital Technologies Could Help Uganda's Economy Recover Faster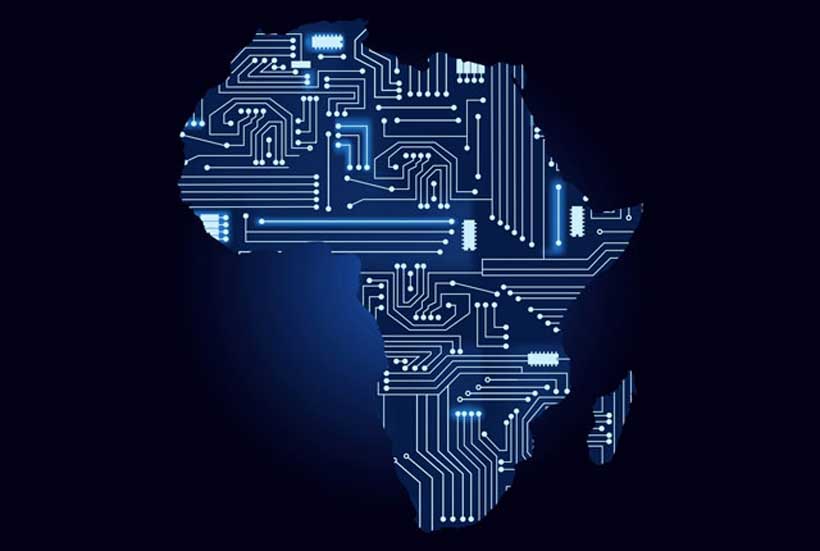 Uganda's real gross domestic product (GDP) growth in 2020 is projected to be between 0.4 and 1.7% compared to 5.6% in 2019, according to the latest edition of the Uganda Economic Update released by the World Bank today.
The report, "Digital Solutions In A Time of Crisis" shows the economy has suffered from the triple shocks of the COVID-19 (coronavirus) related economic and social disruption, a locust invasion and floods. Up to three million Ugandans could fall into poverty due to economic hardship and a lack of alternative means of survival.
Global and local restrictions in the movement of people and goods and provision of services to contain the COVID-19 pandemic have resulted in lower consumption, loss of jobs and a 43% reduction in remittances. Due to a sharp drop in tax revenues, Government has also been forced to borrow much more to continue providing services to Ugandans.
Uganda, however, remains at low risk of debt distress based on the April 2020 joint World Bank-IMF debt sustainability analysis. With total debt service (interest and principal due) expected to average around 55 percent of government revenues over the next three years, there is a need to cut back on non-priority spending in order to provide essential public services such as health, education, water and sanitation and electricity.
A more widespread pandemic could pose significant risks to the outlook, as well as any further significant locust invasion. Weak economic growth in the post COVID-19 period will continue to reduce overall consumption and commodity demand. In addition, crude oil prices are expected to average $35 per barrel this year and $42 per barrel in 2021. Although this will limit external inflationary pressures for import-dependent Uganda, these prices are below the estimated breakeven price of $60 for oil production in Uganda. This could negatively impact Uganda's prospects of becoming an oil producer within the next four to five years.
The increased use of digital technologies during the COVID-19 lockdown such as mobile money, on-line shopping, on-line education, digital disease surveillance and monitoring, and dissemination of public health messages shows the great potential to support faster economic recovery and strengthen resilience against similar shocks.
"The digital space in Uganda is very innovative – and has quickly adapted during the pandemic. Fintechs have offered payment options, and digital solutions have reinforced and enabled the health sector's calls to social distance and limit movement and contact. These solutions, if upscaled and developed to their potential would boost the digital economy and maximize its benefits to Ugandans," said Tony Thompson, World Bank Country Manager for Uganda.
The report points to the current national ID system as one of the successes of technological advancement, which can be leveraged to support more efficient e-government systems and authentication by the public and private sectors while expanding financial inclusion, strengthening social protection delivery, supporting immigration control and refugee management.
While Uganda has made reasonable technological strides, the analysis notes that it still lags with a phone penetration rate of 69.2% of the population, far below the average of 84%for Africa. There are gender and geographical gaps in access; for example, 46% t of female adults have access to mobile phone compared to 58% of male adults. Similarly, adults in urban areas are more likely to own mobile phones (70%) and have access to the internet (25%) compared to adults in rural areas (46%own phones and 5 percent have internet access).
The economic update makes several recommendations for the economy and ICT sector, including implementing supportive policies and regulation, review of taxation in the digital economy, leveraging technology to support the health sector and economic recovery through increased digitalization of agribusiness and manufacturing, expansion of social safety nets, and transparency and accountability of government's response to COVID-19. It also recommends the development of a coherent strategy of ecosystem support and catalyzing regional and global integration of Uganda's digital economy.
"There are areas of the economy that have shown resilience in the current crisis and by leveraging digital technologies are inventing new ways of operating and doing business," said Richard Walker, World Bank Senior Economist for Uganda.
Supporting Haiti's COVID-19 response
Haiti is well acquainted with challenge. In any given year, a typical Haitian household will face multiple shocks—which may include hurricanes, floods, disease, death, unemployment or any combination thereof.
For Haitians, some might say that COVID-19 is only the latest thing. But it is a critical thing.
Even before the pandemic, almost 59 per cent of the Haitian population were living in poverty, with 23.8 per cent in extreme poverty and more than 60 per cent unable to meet basic needs.
Of all the challenges Haitians face, health shocks take the greatest toll on household incomes. With limited access to insurance or credit, many families cope by borrowing money, selling assets, or take children out of school. The poor have even fewer options, and coping with the pandemic may have long-term negative impacts­–decreasing their food supply, depleting their savings or alienating them from their social networks.
Above and beyond the UNEP mandate
Since 2017, the United Nations Environment Programme (UNEP) has worked in close partnership with Haiti's national Directorate for Civil Protection, developing early-warning systems to reduce disaster risks–particularly in the country's small but densely populated southern islands, exposed to storms with 300 kilometre per hour winds.
Strictly speaking, pandemic response is not part of UNEP's mandate to support Haiti's Ministry of Environment. But when COVID-19 hit, the Port Salut office knew it would have to extend beyond its usual reach.
UNEP Haiti Programme Officer, Jean-Max Milien says, "COVID-19 has pushed every limit. Our adaptability­–the fact that we are ready and willing to do whatever is needed–is not just important to our work. It underpins the relationship we have with the people of Haiti."
UNEP Haiti has been supporting national institutions on their response and protection plans, helping incorporate pandemic risks–especially with regard to sanitation. The organization is also working closely with local communities, supporting partners to raise awareness and put mitigation measures into place.
Haiti's unique challenges
Strict limitations on movement and widespread adoption of sanitation measures–the go-to response in many other countries hit by COVID-19–are less straight-forward in Haiti.
With the majority of Haitians earning their livelihoods through informal work like fishing, direct services or street vending, a ban on such activities would not only be difficult to impose, it could also cripple household incomes. In fact, according to the World Bank, a 20 per cent reduction in household consumption could push another million people into poverty and 2.5 million into extreme poverty.
At the same time, access to water and sanitation is disparate, at best. Even in metropolitan Port-au-Prince, for example, only about 55 per cent of the population has access to the public water network. And while access to piped and other improved water sources is increasing for the rural top 20, it is decreasing for the rest of the rural population.
Simple interventions with big impact
UNEP Haiti and its partners, the Directorate of Civil Protection and Pêche Artisanale et Développement Intégré, started with the simple act of handwashing. And it wasn't just the act that was simple.
Handwashing units were constructed from repurposed cooking oil buckets, fitted with taps and tubes. A local producer installed 1,200 handwashing points while training community members to build the same types of units in the Marine Protected Areas of Port-Salut, Saint-Jean-du-Sud and La Cahouane. Communities are now equipped to expand the initiative and refill the handwashing units with water and bleach when needed.
To encourage their use, handwashing points are located where communities gather most frequently: local associations, shops, restaurants, hotels and main roads, ensuring access even for the most isolated. The repurposed buckets are also branded with messages, encouraging people to wash their hands and reduce their risk of infection. In April, a sound-equipped truck issued the same messages as it moved throughout inland and coastline communities everyday
These simple interventions are not only effective and cost efficient, they also enforce UNEP's duty of care–allowing space and not exposing any partner or person to unnecessary risk while establishing the campaign. Moreover, because of their small budget, additional funds remain and will allow UNEP to provide further support, in case the disease peaks.
Relocation of unaccompanied children from Greece to Portugal and Finland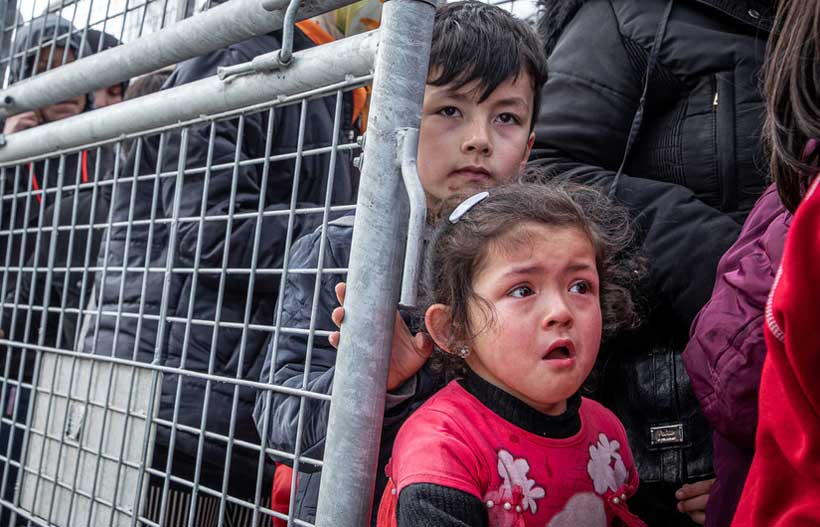 On 7 and 8 July, 49 unaccompanied children were relocated from Greece to Portugal and Finland as part of a scheme organised by the Commission and the Greek Special Secretary for Unaccompanied Minors, in partnership with UN agencies and the European Asylum Support Office.
These two operations mark the beginning of the main phase of the scheme. With preparatory work coordinated by the Commission now completed and coronavirus-related travel restrictions easing, relocations will proceed progressively over the next months. The next transfers will take place later in the month, with 18 children finding new homes in Belgium, 50 in France, 106 (including siblings and parents) in Germany, 4 in Slovenia and 2 in Lithuania.
While the scheme started with an aim to relocate at least 1,600 children and young people, Member States have now pledged up to 2,000 places. The scheme is focused primarily on unaccompanied children, but will also include children with severe medical conditions and their core family members. At the same time, durable solutions for the protection and care of those unaccompanied children that will stay in Greece must also be found. The Commission stands ready to provide increased support for Greece and Member States in this respect.
Vice-President for Promoting our European Way of Life, Margaritis Schinas, said: "In a tangible expression of support to Greece, Portugal and Finland will soon open their doors to 49 children as part of our programme to relocate unaccompanied minors. This is the embodiment of the European spirit of solidarity and I truly commend the Member States taking part. We cannot, however, rely on ad hoc solutions forever. No Member State should be left alone to shoulder a disproportionate responsibility. The aim of the New Pact on Migration and Asylum will be to ensure that solidarity is provided on a permanent basis."
Commissioner for Home Affairs, Ylva Johansson, said: "We have worked tirelessly to make sure that relocations can take place despite complications caused by the outbreak of the coronavirus. Seeing that these 49 children will start a new life in Portugal and Finland shows our efforts are bearing fruit. Our services are working well with Greek authorities and international organisations on this scheme, turning pledges into action."
Greek Alternate Minister of Migration Policy Giorgos Koumoutsakos said:"49 unaccompanied minors have departed yesterday and today to start a new life in another EU Member State, in Portugal and Finland. I want to thank Portugal and Finland for the support and for this tangible gesture of solidarity. I also want to express my gratitude to the European Commission for the continuous help and encouragement so as to make possible the relocation of 1,600 unaccompanied minors to other Member States."
Background
As of mid-June, there were over 4,800 unaccompanied children in Greece. As part of the Action Plan for immediate measures to support Greece, the Commission proposed to relocate up to 1,600 children as part of a scheme supported by the European Asylum Support Office (EASO), the International Organization for Migration (IOM), the United Nations High Commissioner for Refugees (UNHCR) and the United Nations International Children's Emergency Fund (UNICEF).
To date, 11 Member States and Norway (Belgium, Bulgaria, France, Croatia, Finland, Germany, Ireland, Portugal, Luxembourg, Lithuania and Slovenia) are participating in the scheme. The first relocation operations took place in April, when 12 children were relocated from Greece to Luxembourg and 47 to Germany. On 17 June, 8 unaccompanied children were relocated to Ireland, following a bilateral agreement that predates the scheme. Finally, 6 unaccompanied children who could not be relocated to Germany in April as they were not fit for travel at the time were transferred to Germany on 26 June.
Relocations under the scheme will be carried out progressively in groups of various sizes to ensure adequate reception capacity in the receiving Member States. In addition to its coordinating role, the European Commission is financially supporting most preparatory and pre-departure steps in Greece, as well as the transfer costs, while Member States can also request funding for participating in the scheme (€6,000 per person transferred).