Is there a change Australia's nuclear weapons position under Turnbull?
Since the early 1970s, Australian Governments have been strongly supportive of nuclear non-proliferation under the definitions of the Non-Proliferation Treaty (NPT), signed by the McMahon Government in 1970 and ratified by the incoming Labor Whitlam Government in 1973.
Australia's anti-nuclear position was even strengthened under Liberal-Coalition Prime Minister Malcolm Fraser, as the "green/anti-nuclear" movement was quickly growing in Australia at the time. With the exception of Prime Minister John Howard, who saw a changing Asia-Pacific nuclear balance, subsequent prime ministers Hawke, Keating, Rudd, and Gillard also strongly followed the non-proliferation line.
Paradoxically, every prime minister supported to various degrees, the development of uranium mining and export as an economic driver. The Fraser and later Rudd Governments argued that uranium exports should be used as a means to strengthen non-proliferation by demanding safeguards from customers.
Uranium exports have been controversial, with strong domestic protests over the years, governments trampling over indigenous wills, and deep party rifts within the Labor movement. Yet on the issue on non-proliferation, Australia had always been at the forefront in international forums.
Prior to the 1970s, Australia took a different view towards nuclear non-proliferation. In 1944, Australia supplied uranium ore to the Manhattan Project. Australian physicist Mark Oliphant played a major role in pushing the atomic bomb program in both Britain and the US before the Japanese bombing of Pearl Harbor in 1941.
However after World War II, the US Government reneged on its agreement to share nuclear technology with its allies. Then Australian Prime Minister Robert Menzies, granted Australia's assistance to Britain in its quest for autonomous nuclear weapons, giving technical assistance and allowing nuclear tests in the Mont Bello Islands, Emu Field and Maralinga, on Australian soil between 1952 and 1963. Australia also participated in the development of the Blue Streak and bloodhound missiles, which were potential nuclear weapon delivery systems with Britain during this era.
The significance of Australian participation, which didn't go unnoticed by Australian bureaucrats and politicians at the time, was that under section IX.3 of the proposed NPT, Australia would be able to claim nuclear status as it had participated in the production and detonation of nuclear weapons prior to 1st January 1967. Historical reports indicate that the Australian Government's main motivation at the time, (including US pressure), was to prevent the proliferation of nuclear weapons in the local hemisphere, rather than seeking the abolishment of nuclear weapons.
Bureaucratic support from within the Australian defence and security establishment for a nuclear hedging position was strong at the. Wikileaks publication of diplomatic cables between Australia and the US on Iran's bid to develop nuclear weapons indicated this. Notable Australian diplomat and former Director-General of the Office of National Assessments, Peter Varghese was reported as saying in his briefings to the United States that Australia didn't see Iran as a 'rogue state' in its development of nuclear weapons as "Tehran's nuclear program (was) within the paradigm of the laws of difference, noting that Iran's ability to produce a nuclear weapon may be enough to meet it's security objectives".
Attempts during the 1950s and 1960s were made by a number of defence personnel, high placed public servants, academics, and right wing elements of the Liberal-Country Party to acquire nuclear weapons. Initially purchasing them from either Britain or the United States was advocated. Later developing an independent nuclear deterrent was favored.
Most of the active proponents for nuclear weapons were defence related personal. They developed a number of plans to acquire nuclear weapons from the British, or have the United States deploy them on Australian soil. Sir Philip Baxter, who was head of the Australian Atomic Energy Commission (AAEC) at the time, operated a clandestine research program to isolate the isotope U-235 from uranium, the quality needed in the production of nuclear weapons.
Some academics like Professor A. L. Burns of the Australian National University also advocated an Australian nuclear option which was aired by the Australian media at the time, especially in relation to the Chinese testing a nuclear bomb and the belief that Indonesia was also developing nuclear weapons. Pressure groups like the Democratic Labor Party and Returned Soldiers League which were both influential during the 1960s also strongly advocated an Australian nuclear weapon option.
The reluctance of the Australian Government to go ahead with the development of its own nuclear weapons all changed after Prime Minister Menzies retirement, when John Gorton unexpectedly became prime minister after the disappearance of Prime Minister Harold Holt in 1967. John Gorton, an ex-RAAF pilot strongly believed that Australia should have its own independent nuclear deterrent with the Chinese in possession of nuclear weapons in the region. Plans went underway to develop a nuclear facility at Jervis Bay on the South Coast of New South Wales that would house both a nuclear reactor, which could produce weapons grade plutonium, and bomb manufacturing facilities.
Gorton tried to develop an Australian nuclear weapon capability before the NPT was signed. However in March 1971, he was disposed by William McMahon, who cancelled all nuclear weapon development plans. It will always remain a matter of conjecture how much influence the US had in his decision.
Moving back to the present day, two recent reactions to recent events by the Turnbull Government could hint of a change in thinking about Australia's strong non-proliferation position.
Firstly, Australia's tradition of supporting non-proliferation in international forums has been broken. Australia failed to support the recent United Nations resolution to outlaw nuclear weapons on the floor of the General Assembly last month to the surprise and astonishment of many interested in this issue. Secondly, Prime Minister Malcolm Turnbull failed to give Melbourne based International Campaign to Abolish Nuclear Weapons (ICAN) director Beatrice Fihn a congratulatory call after been awarded the Nobel Peace Prize. This seems significant in what can be considered Austria's first Nobel Peace Prize.
In addition Foreign Minister Julie Bishop's rhetoric about nuclear weapons soon about to spread through the region indicates a change in Canberra's world view.
This is not yet a policy shift, but perhaps recognition that nuclear weapons for Australia may need to be an option. However, even if nuclear weapons were to be an option, the road ahead for any government would be rocky, if not almost fatal without a need the public would accept.
The regional environment has changed dramatically over the last few years. China is rising rapidly economically and will become the world's largest economy very soon. China's military capacity is rising in accordance with her aspirations, and is asserting itself in the South China Sea, a region it has historically seen as its sphere of influence. Many pundits would claim that these actions should be expected with China's re-emergence. However with this expansion of Chinese forces, the balance of power between China vis a vis the US is rapidly shifting.
This is by no means a direct threat to the security of Australia. It's a new equilibrium that the region should be able to get comfortable with. Many are. However China's rise in military force is prompting countries like India to upgrade its nuclear arsenal to much more powerful thermonuclear weapons.
The unstable part of the equation is North Korea's development of thermonuclear weapons and delivery systems which may prompt nuclear latent states like Japan and South Korea change their status. This would make the Asia-Pacific on a par with Europe in regards to the nuclear of nuclear players.
Another important issue of the strategic equation is Australia's relative decline in military capacity against other countries within the region. Australia's ability to project itself militarily is almost non-existent now. Australia's prestige as a 'coldwar' middle power is a long gone myth in the region today. Here, it is more Australian prestige rather than security that is of threat here.
The US extended nuclear deterrent (END) is another myth Canberra must contend with. Unlike Canada which is part of Continental North America and covered by the US nuclear umbrella, Australia is an isolated country in another part of the world. The US sound surveillance system (SOSUS) which is a nuclear submarine early warning system is not deployed around Australia's continual shelf. In addition, Australia should learn the lesson of US involvement in the Falklands War between Britain and Argentina, where the US was primarily neutral. Australia cannot depend on direct US military assistance in any future potential regional military conflict.
It should also be said here, that Japan and South Korea pay enormous amounts of money for US protection. Australia has been expecting to get it virtually free for too long.
Australia's capability to develop nuclear weapons is better than most. The Australian Nuclear Science and Technology Organization (ANSTO) at Lucas Heights, replacing the AAEC in 1987 is an internationally renowned centre of nuclear research. Australia has also developed some advanced indigenous uranium refining technology, the SILEX process using lasers, which is much more economical and cheaper than the traditional centrifuge technology. Australia has large reserves of uranium and a stockpile of semi-refined uranium at Lucas heights. Australia also has a certain degree of bomb making technology that it gained from participation with Britain in the nuclear tests during the 1950s and its own endeavours back in the 1970s. Australia has the Lockheed Martin F-35A Lightning II fighter, Boeing F/A-18a & B Hornet, and the F/A 18F Super Hornet as capable medium range delivery systems. Australia also has a range of nuclear capable cruise missiles which can be launched from aircraft, ships, and submarines.
However, this doesn't mean developing a nuclear arsenal would be an easy project for any future government. The project would be a major one requiring special budgeting, which would mean curtailing other budget expenditure. This could be very difficult in today's economic environment.
In addition, public opinion would most likely be against the idea, unless a major threat was collectively perceived against the nation. North Korean threats against Australia were not enough. The establishment of Japanese and South Korean nuclear arsenals would not be enough. Maybe an event closer to home such as Indonesia developing nuclear weapons would change public opinion. Maybe that might not even be enough. It may take something drastic like a nuclear Indonesia and some sort of Iranian like revolution taking place before public opinion would shift towards favoring a nuclear deterrent for Australia.
This is an unlikely scenario in the short term, but not so remote in the medium to long term. Acting after the event however would just be too late.
In the absence of some form of threat to Australia's security, public debate would probably be one of the most heated and passionate within Australian society. This would be reflected in the finely balanced Australian Parliament. This debate would have the potential to bring down the Government.
In the absence of bi-partisanship between the major parties on the issue, a Labor Government on current policy would firmly squash any potential nuclear program. It may not even need a change of government, a change of leader within the Liberal Party maybe enough to force the cancellation of any nuclear program.
The nuclear weapon debate is an issue politicians can use to gain power, which would prevent Australia developing nuclear weapons. That's the dynamics of a democratic system. If France or Britain had to develop nuclear weapons from scratch today, it would almost be impossible through their democratic processes.
Even if Australia decided to go ahead with a nuclear program, tacit approval would be needed from the United States. The US has for years been hedging on this. However with the Trump view of the world (a view that will almost certainly for economic reasons outlive Trump), the US may support allies in the Asia-Pacific taking more responsibility for their own defence. The proposal by Australia to develop its own nuclear arsenal may bring big offers of concessions from the US, where a future administration may offer alternatives.
An indigenous Australian nuclear arsenal would allow Australia to be more independent in foreign policy, something that is needed to handle the changing China-US balance in the region. It would most probably bring the respect of China and free Australia from the need to unquestionably follow the US line. Iraq after all was a disaster that Australia could have avoided. Both Australian bureacrats and government see this.
France is a precedent in Europe which follows an independent foreign policy, and Israel is a precedent in the MENA, where it could be argued that the country has been able to survive in a hostile region due to the deterrents it has in place.
The writer is not arguing that the Turnbull Government has made a complete turn towards a nuclear hedging policy. The writer is arguing that the Turnbull Government understands the possibility of an independent nuclear arsenal may be an option in the near to medium future. It could be preparing the way. It's the responsibility of defence and the public service to prepare these positions and the government of the day to consider them.
Watch this space and expect to see the concept of an Australian nuclear deterrent discussed more in the media in the near future, particularly when major events favour such a response.
An abridged version was first published in the Asia Sentinel
US Air force : Competing with rivals or creating a new weaponry market?
US President Donald Trump has once again stressed the need for formation of US space force, reasoning that Russia and China are pioneers in the area.
The US Space Force, which is intended to have control over military operations in outer space, would be a new branch of the military by 2020, on par with the army, navy, air force, marines and coast guard.
Trump's remark proves that Washington's main objective of the space force is not to lag behind in the competition with its traditional rivals.
This is the first time since the adoption of National Security Bill in 1947 that a new branch of military is added to the US Armed Forces. Air Force Space Command (AFSPC), sometimes referred to informally as US Space Command, will be a major branch of the United States Air Force, with its headquarters at Peterson Air Force Base, Colorado. This command intends to support US military operations worldwide with a variety of satellites and cybercrime operations. Approximately 47,000 people in 88 locations throughout the world will carry out AFSPC operations.
Trump believes that a mere US presence in space is not enough,  that it must dominate it as he does not want to see the dominance of China and other countries in space.
The new space force will have the same power as the other branches of the US Armed Forces, and will monitor space and cyber-attack operations, including satellite management and launches, including launches of ballistic missiles. But unlike NASA, which focuses mainly on space exploration and scientific discovery, the new space force will focus on military aspects and space defense.
Adversaries
The BBC writes that military and non-military operations in space carried out by the US Global Positioning System (GPS) could interfere with each other. Satellite navigation uses GPS, which the US military invented and is used by civilians, too.
"People are unlikely to know that space is now a military environment," said Alexandra Stickings, research analyst for Space Policy and Security within the Military Sciences team at RUS, explaining that this has been going on for decades.
During the Cold War, the US and Soviet Union weren't fighting in space but used spy satellites. At that time, Washington had deployed an anti-satellite rocket in the Pacific Ocean, and Moscow developed a weapon that could destroy a satellite in orbit.
According to Secure World Foundation, China, Russia and the US have the technology to destroy satellites. These weapons are missiles thrown directly from earth to a satellite in orbit.
These weapons are known as "same orbit" and are actually satellites launched by rockets from the ground. After the missile is separated, the satellite will target itself to the orbit of the satellite and will either connect to it or collide with it.
In 2007, China launched an anti-satellite rocket to destroy a meteor orbiting 800 kilometers above Earth. The experiment succeeded.
Meanwhile, Washington has claimed that Russia is developing a laser aerial system designed to disrupt US space systems. The Pentagon also claims that Moscow is creating missiles that can be launched from fighter planes to destroy US satellites.
Cecil Eugene Diggs Haney, a retired US Navy admiral who previously served as Commander, United States Strategic Command (STRATCOM), said that the US should study raise funding for space programs and overall preparedness.
Fruitless efforts to demilitarize space
Although the US is pursuing military goals in space, under the pretext that China and Russia are taking military action there, in 2008 Moscow and Beijing proposed a draft international agreement to prevent the deployment of weapons in space. To this day, Washington has made various excuses and has not signed the agreement.
In 2014, Russia presented another draft resolution to prevent the deployment of weapons in space to the UN General Assembly, which once again faced opposition from the US and its allies.
In line with that, Reuters writes that evidence suggests the Trump Administration has defined space as a new battlefield. In his speech in the Pentagon, Mike Pence said: "History proves that peace only comes through strength. And the next generation of Americans to confront the emerging threats in the boundless expanse of space will be wearing the uniform of the United States of America as well." Trump's vice president several months ago also said that the US should strengthen its space force in the future as much as its ground forces.
Many people like Pence believe the US will face new threats in space soon. The Chief of Staff of the US Air Force, General David Goldfein, recently delivered a speech at the Air Force's annual meeting where he said that mankind will eventually face space warfare that must use information from all areas, including air, cyber, land, sea and space, to increase its military strength.
US Secretary of Defense James Mattis has recently announced that the Pentagon agrees with the plan to form a space force and considers space a new battleground and that it plans to create a combat command. He added that the Pentagon fully understands Trump's concerns about protecting U.S assets in space, thus the US intends to take this into account because other countries have shown that they can attack these assets.
NASA chief told CBS News in an interview last month: "Our very way of life is dependent on space. If we lose the GPS signals, there are no interbank transfers, and no food in the stores among other things, which is why hostile countries around the world are taking steps to harm US capabilities."
Some argue that the formation of a space force is time-consuming and requires a huge effort. Some political observers have also warned that a space force could trigger an arms race in outer space. Critics believe that many of the assigned missions are already being carried out by the other branches of the US military, and that a "space force" is unnecessary and too costly.
Former US Secretary of the Air Force Deborah Lee James has claimed that few or no one in the Pentagon wants President Trump's Space Force. "None of them are in favor of a Space Force, I say none of the top leaders, but they're stuck."
She also said that close to 35,000 people are already working in the US Air Force and formation of a new military wing could be disruptive.
Since Democrats in the US Congress also do not support Trump's plan, formation of a US space force may also face a legal barrier. For example, Senator Brian Emanuel Schatz has called establishment of US Space Force a stupid idea and predicted that it would never be realized.
Vermont senator Bernie Sanders has also criticized the plan saying, "Maybe, just maybe, we should make sure our people are not dying because they lack health insurance before we start spending more billions to militarize outer space."
Farid Karimi writes in Zoomit:  "The United States now has more than 800 satellites in total, but while the US Army will not need any new satellites, it cannot form a space force overnight.  The formation should be approved by the Congress, just as the US Air Force separated from the Army long ago with Congressional approval.
A new weapons market
In addition to the US, Russia, and China, many other states such as India, Iran and Japan have been operating in space and have launched satellites. No doubt they will also try to improve their defenses against their enemies in space. This will ignite a weapons race and a new weapons market.
The US, Russia and China are three of the world's largest arms manufacturers and the world's weapons market is in their hands. The formation of a new arms market puts more profits into the pockets of arms manufacturers.  That may be one reason for Trump's insistence on the development of US space forces.
First published in our partner MNA
Future of ISR Capabilities in South Asia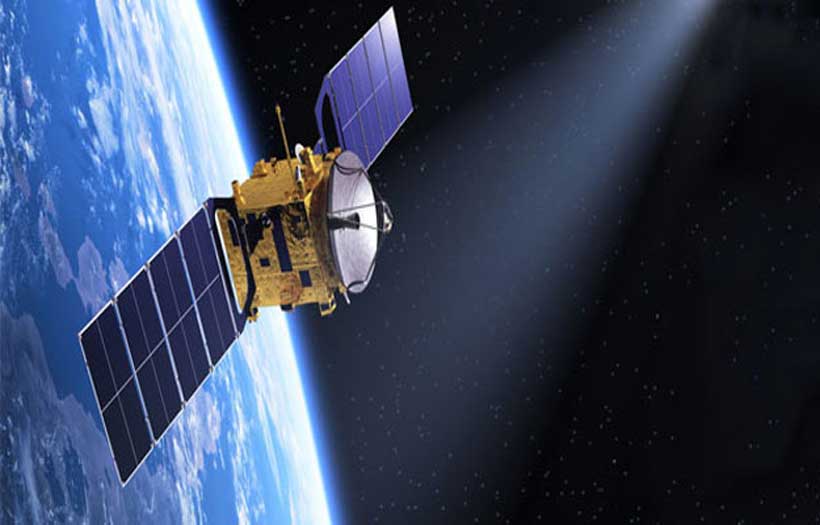 A number of problems faced by the inhabitants of the South Asian region include poverty, food scarcity, natural calamities, and mismanagement of the resources by the governments, corruption and so on and so forth. Cherry on the top is conflicting relationships regional nuclear neighbors leading to huge expenditures on military build-up. Thus, first priority of most of the regional states is to secure themselves from external and internal threats by spending of large sum of budget on military/ arms buildup.
The beginning of 21st century brought the information technology into play which changed the life as we know it. Developed world adopted this change much faster than the developing countries. However, because information technology eliminated the distances and was so cheap that even the developing states could not remain immune to it. Nonetheless, due to technological hurdles the journey is not as smooth as it was for developed countries.
It is a fact that every man-made technology has a flip side; same is the case with information technology. States started using the information technology for military purposes along with civilian purposes which blurs the lines of its use in peace time and war times. Previously information was just considered as integral component of warfare, but in present times information is the warfare.
States are flexing their muscles in technologies that help them to attain real time information on enemy to eliminate the element of surprise not only in war or crisis time but also in peace times. One significant technology which is making its mark to facilitate intelligence and information gathering is Unmanned Armed Aerial Vehicles (UAVs) also known as Drones.
Being a developing region, the focus of South Asian states should have been on the elimination of poverty and facilitation of basic facilities to its population. However, security concerns and threat perceptions forced states to invest in their militaries to ensure their sovereignty and territorial integrity. Security situation of this particular region is complex because two arch nuclear rivals that are neighbors are involved in continuous arms race.
Till last decade the focus of security concerns in South Asia were related to conventional and nuclear issues, but with the information warfare knocking at the door, the situation is gradually yet surely changing. With the evolution and amalgamation of new technologies into warfare, South Asian security situation is becoming more volatile and fragile. These difficulties are not arising because new technologies are coming into being but because of the myopia of states to restrain themselves to not use technology against each other.
Recent in South Asia reveals that information warfare which would involve cyber warfare, space weaponization and ISR technologies are making their way into South Asia. Both nuclear rivals do have the capabilities for Intelligence, Surveillance and Reconnaissance (ISR), which also include the technologies like drones and satellites.
These drones by both states were operated through existing ground control stations, which restricted the range, endurance and flexibility of these drones.  From military point of view drones control through ground based control station is a short coming. The same short coming acted as the much desired restraint on the use of technology in South Asia.
However, the recent chain of events reveal that drones will be used in South Asia by India through satellite control which will definitely boost the flexibility, range and endurance of the Indian Drones. India is all set to launch another satellite GSAT-7A which will be an advanced military communication satellite in geo-synchronous orbit; it would be especially designated to Indian Air Force.
India in its most recent Communication Compatibility and Security Agreement (COMCASA) signed with the US is trying to procure armed Sea Guardian Drone or Predator-B drone for effective intelligence, surveillance and reconnaissance. Predator-B is not only capable of information gathering but can also fire "Hell Fire" missile and smart bombs. It is capable of flying at high altitude, with jamming proof systems like protected GPS, IFF (identification of friend or foe) receiver and has ability to re-arm as well.
Besides, Predator-B India is also in process to acquire missile armed Heron TP drones from Israel for $ 400 million dollars. Fleet of Harpy UAVs is also part of Indian inventory. Harpy is also technology acquired from Israel but is not equipped with missile. India has already shown the intention to create tri-services for space, cyber and innovative technologies in military to develop and use them more effectively in future.
To counter India in drone of UAVs technology Pakistan has also made its indigenous drone named Burraq, which is also capable of firing laser guided missile. Moreover, after the COMCASA and S-400 deal, Pakistan is buying 48 armed Chinese Drones, Wing Long II.
However, in face of growing competition in  ISR capabilities and Information warfare, at the moment Pakistan might also ventured into dual use remote sensing satellites and designated military satellites, to not only have real time intelligence but to increase the endurance and range of its drones as well.
Thus, in the light of current trends it would be safe to say that space, cyber and ISR technologies are becoming part of South Asian military environment. Acquiring armed ISR technology like drones reveals that currently both states are preparing themselves for modern and sub-conventional warfare. Moreover, continuity in conflicting relationship between both states will catalyze the competition in ISR technology and induce more lethality in it which would lead to more instability.
Romania Militarizing the Black Sea Region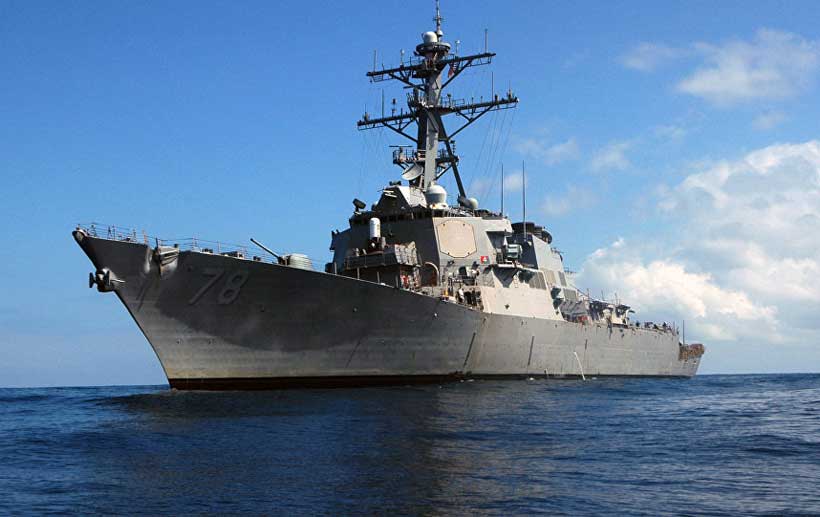 Romania's policy in the Black Sea region is aimed at creating strategic prerequisites for Bucharest to achieve long-term regional leadership.
Russia is the only Black Sea country, which does not fit into the geopolitical landscape being built by Bucharest. It is a country with which Romania, as a member of the EU and NATO, is not bound by allied treaties. Therefore, Romania views Russia as an obstacle to its plans, and its policy is aimed at getting this hurdle out of the way.
Strengthening European security is part of the general context of containing Russia will dominate the agenda of Romania's chairmanship of the European Council from January 2019.
Worried by the current imbalance between the northeast (Baltic region: Poland, Baltic states) and the southeast (Black Sea region: Romania) flanks of NATO, Romania will seek to offset this by beefing up NATO's military presence at both ends of the arc of instability now being created.
Russia's presence on the Black Sea is seen by Bucharest as a sign Moscow's growing influence in the eastern Mediterranean region, which, simultaneously, is reducing the West's sway over the region. Bucharest sees that as a long-term problem as a drop in the West's influence in the Mediterranean will significantly undermine Romania's own position in the Black Sea region.
Even though Russia's military doctrine does not pose any deliberate threat to Romania, this still does not deter Bucharest from making anti-Russian moves. Amid the US' and EU's current tensions with Turkey, Bucharest has a theoretical chance to fill the emerging void in NATO's military architecture in the Eastern Mediterranean. Bucharest is ready (and willing!) to assume some of the geopolitical functions previously assigned to Ankara to act as a regional vanguard in the confrontation with Russia on the Black Sea and increase its strategic significance for the United States and NATO.
The Black Sea region, which links Eurasia with North Africa and the Middle East, serves as a gateway to the Mediterranean, which in turn, is a corridor to the Atlantic and the ocean. Romanian politicians of the past viewed the Black Sea as a road to the Caspian via the Caucasus isthmus with access to Central Asia.
The Black Sea is Romania's only waterway to the outside world that allows it to widen the boundaries of Romanian influence.
Romania's geopolitical doctrine considers the Black Sea as a constituent element of Romanian national identity along with the Danube and  Dniester rivers, and of Romanians as a Black Sea nation. The political tradition of Romania views the Dniester as a natural cultural, political and geographical borderline that separates Europe from Russia-Eurasia, Romanians from Slavs and the Romanian geopolitical area from Russia. The Danube is considered as a vital artery and cradle of the Romanian people, connecting it with the Black Sea and Europe.
Therefore, Romania's expansionism on the Black Sea is not a variable but a permanent aspect Bucharest's foreign policy, along with two other constant vectors to Moldova and the Western Balkans. This three-tier construction constitutes the basis of the Romanian geopolitical consciousness, which, regrettably, is resulting in ill-advised foreign policy moves.
Guided, or rather misguided, by this erroneous policy, the Romanian elites have made all these three components of the Romanian national consciousness and cultural identity dependent on the ever-changing political situation in their relations with Russia.
It was exactly this policy that inevitably pushed bilateral relations on a downward path, since Russia is viewed in this context as something hostile and contrary to the  manifestations of Romanian identity in the world in a political-spatial and cultural-ideological dimension.
Romania spends 2 percent of its GDP on defense with the purchase of modern weapons accounting for a hefty 33 percent of the country's military budget – more than in any other of NATO's East European members. It looks like Romania's chances of equaling Poland in terms of its strategic importance to NATO may soon increase given the country's geographic closeness to Russia's Crimea.
Bucharest and Warsaw have already signed an agreement on strategic partnership, and Poland's "Three Seas" initiative and Bucharest's "Great Romania" project geopolitically complement each other.
The idea underlying the coordinated action by Warsaw and Bucharest is to create an anti-Russian corridor extending from the Baltic Sea to the Black Sea, which is part of Poland's plan to promote European cooperation along the North-South axis.
First published in our partner International Affairs