Is there a change Australia's nuclear weapons position under Turnbull?
Since the early 1970s, Australian Governments have been strongly supportive of nuclear non-proliferation under the definitions of the Non-Proliferation Treaty (NPT), signed by the McMahon Government in 1970 and ratified by the incoming Labor Whitlam Government in 1973.
Australia's anti-nuclear position was even strengthened under Liberal-Coalition Prime Minister Malcolm Fraser, as the "green/anti-nuclear" movement was quickly growing in Australia at the time. With the exception of Prime Minister John Howard, who saw a changing Asia-Pacific nuclear balance, subsequent prime ministers Hawke, Keating, Rudd, and Gillard also strongly followed the non-proliferation line.
Paradoxically, every prime minister supported to various degrees, the development of uranium mining and export as an economic driver. The Fraser and later Rudd Governments argued that uranium exports should be used as a means to strengthen non-proliferation by demanding safeguards from customers.
Uranium exports have been controversial, with strong domestic protests over the years, governments trampling over indigenous wills, and deep party rifts within the Labor movement. Yet on the issue on non-proliferation, Australia had always been at the forefront in international forums.
Prior to the 1970s, Australia took a different view towards nuclear non-proliferation. In 1944, Australia supplied uranium ore to the Manhattan Project. Australian physicist Mark Oliphant played a major role in pushing the atomic bomb program in both Britain and the US before the Japanese bombing of Pearl Harbor in 1941.
However after World War II, the US Government reneged on its agreement to share nuclear technology with its allies. Then Australian Prime Minister Robert Menzies, granted Australia's assistance to Britain in its quest for autonomous nuclear weapons, giving technical assistance and allowing nuclear tests in the Mont Bello Islands, Emu Field and Maralinga, on Australian soil between 1952 and 1963. Australia also participated in the development of the Blue Streak and bloodhound missiles, which were potential nuclear weapon delivery systems with Britain during this era.
The significance of Australian participation, which didn't go unnoticed by Australian bureaucrats and politicians at the time, was that under section IX.3 of the proposed NPT, Australia would be able to claim nuclear status as it had participated in the production and detonation of nuclear weapons prior to 1st January 1967. Historical reports indicate that the Australian Government's main motivation at the time, (including US pressure), was to prevent the proliferation of nuclear weapons in the local hemisphere, rather than seeking the abolishment of nuclear weapons.
Bureaucratic support from within the Australian defence and security establishment for a nuclear hedging position was strong at the. Wikileaks publication of diplomatic cables between Australia and the US on Iran's bid to develop nuclear weapons indicated this. Notable Australian diplomat and former Director-General of the Office of National Assessments, Peter Varghese was reported as saying in his briefings to the United States that Australia didn't see Iran as a 'rogue state' in its development of nuclear weapons as "Tehran's nuclear program (was) within the paradigm of the laws of difference, noting that Iran's ability to produce a nuclear weapon may be enough to meet it's security objectives".
Attempts during the 1950s and 1960s were made by a number of defence personnel, high placed public servants, academics, and right wing elements of the Liberal-Country Party to acquire nuclear weapons. Initially purchasing them from either Britain or the United States was advocated. Later developing an independent nuclear deterrent was favored.
Most of the active proponents for nuclear weapons were defence related personal. They developed a number of plans to acquire nuclear weapons from the British, or have the United States deploy them on Australian soil. Sir Philip Baxter, who was head of the Australian Atomic Energy Commission (AAEC) at the time, operated a clandestine research program to isolate the isotope U-235 from uranium, the quality needed in the production of nuclear weapons.
Some academics like Professor A. L. Burns of the Australian National University also advocated an Australian nuclear option which was aired by the Australian media at the time, especially in relation to the Chinese testing a nuclear bomb and the belief that Indonesia was also developing nuclear weapons. Pressure groups like the Democratic Labor Party and Returned Soldiers League which were both influential during the 1960s also strongly advocated an Australian nuclear weapon option.
The reluctance of the Australian Government to go ahead with the development of its own nuclear weapons all changed after Prime Minister Menzies retirement, when John Gorton unexpectedly became prime minister after the disappearance of Prime Minister Harold Holt in 1967. John Gorton, an ex-RAAF pilot strongly believed that Australia should have its own independent nuclear deterrent with the Chinese in possession of nuclear weapons in the region. Plans went underway to develop a nuclear facility at Jervis Bay on the South Coast of New South Wales that would house both a nuclear reactor, which could produce weapons grade plutonium, and bomb manufacturing facilities.
Gorton tried to develop an Australian nuclear weapon capability before the NPT was signed. However in March 1971, he was disposed by William McMahon, who cancelled all nuclear weapon development plans. It will always remain a matter of conjecture how much influence the US had in his decision.
Moving back to the present day, two recent reactions to recent events by the Turnbull Government could hint of a change in thinking about Australia's strong non-proliferation position.
Firstly, Australia's tradition of supporting non-proliferation in international forums has been broken. Australia failed to support the recent United Nations resolution to outlaw nuclear weapons on the floor of the General Assembly last month to the surprise and astonishment of many interested in this issue. Secondly, Prime Minister Malcolm Turnbull failed to give Melbourne based International Campaign to Abolish Nuclear Weapons (ICAN) director Beatrice Fihn a congratulatory call after been awarded the Nobel Peace Prize. This seems significant in what can be considered Austria's first Nobel Peace Prize.
In addition Foreign Minister Julie Bishop's rhetoric about nuclear weapons soon about to spread through the region indicates a change in Canberra's world view.
This is not yet a policy shift, but perhaps recognition that nuclear weapons for Australia may need to be an option. However, even if nuclear weapons were to be an option, the road ahead for any government would be rocky, if not almost fatal without a need the public would accept.
The regional environment has changed dramatically over the last few years. China is rising rapidly economically and will become the world's largest economy very soon. China's military capacity is rising in accordance with her aspirations, and is asserting itself in the South China Sea, a region it has historically seen as its sphere of influence. Many pundits would claim that these actions should be expected with China's re-emergence. However with this expansion of Chinese forces, the balance of power between China vis a vis the US is rapidly shifting.
This is by no means a direct threat to the security of Australia. It's a new equilibrium that the region should be able to get comfortable with. Many are. However China's rise in military force is prompting countries like India to upgrade its nuclear arsenal to much more powerful thermonuclear weapons.
The unstable part of the equation is North Korea's development of thermonuclear weapons and delivery systems which may prompt nuclear latent states like Japan and South Korea change their status. This would make the Asia-Pacific on a par with Europe in regards to the nuclear of nuclear players.
Another important issue of the strategic equation is Australia's relative decline in military capacity against other countries within the region. Australia's ability to project itself militarily is almost non-existent now. Australia's prestige as a 'coldwar' middle power is a long gone myth in the region today. Here, it is more Australian prestige rather than security that is of threat here.
The US extended nuclear deterrent (END) is another myth Canberra must contend with. Unlike Canada which is part of Continental North America and covered by the US nuclear umbrella, Australia is an isolated country in another part of the world. The US sound surveillance system (SOSUS) which is a nuclear submarine early warning system is not deployed around Australia's continual shelf. In addition, Australia should learn the lesson of US involvement in the Falklands War between Britain and Argentina, where the US was primarily neutral. Australia cannot depend on direct US military assistance in any future potential regional military conflict.
It should also be said here, that Japan and South Korea pay enormous amounts of money for US protection. Australia has been expecting to get it virtually free for too long.
Australia's capability to develop nuclear weapons is better than most. The Australian Nuclear Science and Technology Organization (ANSTO) at Lucas Heights, replacing the AAEC in 1987 is an internationally renowned centre of nuclear research. Australia has also developed some advanced indigenous uranium refining technology, the SILEX process using lasers, which is much more economical and cheaper than the traditional centrifuge technology. Australia has large reserves of uranium and a stockpile of semi-refined uranium at Lucas heights. Australia also has a certain degree of bomb making technology that it gained from participation with Britain in the nuclear tests during the 1950s and its own endeavours back in the 1970s. Australia has the Lockheed Martin F-35A Lightning II fighter, Boeing F/A-18a & B Hornet, and the F/A 18F Super Hornet as capable medium range delivery systems. Australia also has a range of nuclear capable cruise missiles which can be launched from aircraft, ships, and submarines.
However, this doesn't mean developing a nuclear arsenal would be an easy project for any future government. The project would be a major one requiring special budgeting, which would mean curtailing other budget expenditure. This could be very difficult in today's economic environment.
In addition, public opinion would most likely be against the idea, unless a major threat was collectively perceived against the nation. North Korean threats against Australia were not enough. The establishment of Japanese and South Korean nuclear arsenals would not be enough. Maybe an event closer to home such as Indonesia developing nuclear weapons would change public opinion. Maybe that might not even be enough. It may take something drastic like a nuclear Indonesia and some sort of Iranian like revolution taking place before public opinion would shift towards favoring a nuclear deterrent for Australia.
This is an unlikely scenario in the short term, but not so remote in the medium to long term. Acting after the event however would just be too late.
In the absence of some form of threat to Australia's security, public debate would probably be one of the most heated and passionate within Australian society. This would be reflected in the finely balanced Australian Parliament. This debate would have the potential to bring down the Government.
In the absence of bi-partisanship between the major parties on the issue, a Labor Government on current policy would firmly squash any potential nuclear program. It may not even need a change of government, a change of leader within the Liberal Party maybe enough to force the cancellation of any nuclear program.
The nuclear weapon debate is an issue politicians can use to gain power, which would prevent Australia developing nuclear weapons. That's the dynamics of a democratic system. If France or Britain had to develop nuclear weapons from scratch today, it would almost be impossible through their democratic processes.
Even if Australia decided to go ahead with a nuclear program, tacit approval would be needed from the United States. The US has for years been hedging on this. However with the Trump view of the world (a view that will almost certainly for economic reasons outlive Trump), the US may support allies in the Asia-Pacific taking more responsibility for their own defence. The proposal by Australia to develop its own nuclear arsenal may bring big offers of concessions from the US, where a future administration may offer alternatives.
An indigenous Australian nuclear arsenal would allow Australia to be more independent in foreign policy, something that is needed to handle the changing China-US balance in the region. It would most probably bring the respect of China and free Australia from the need to unquestionably follow the US line. Iraq after all was a disaster that Australia could have avoided. Both Australian bureacrats and government see this.
France is a precedent in Europe which follows an independent foreign policy, and Israel is a precedent in the MENA, where it could be argued that the country has been able to survive in a hostile region due to the deterrents it has in place.
The writer is not arguing that the Turnbull Government has made a complete turn towards a nuclear hedging policy. The writer is arguing that the Turnbull Government understands the possibility of an independent nuclear arsenal may be an option in the near to medium future. It could be preparing the way. It's the responsibility of defence and the public service to prepare these positions and the government of the day to consider them.
Watch this space and expect to see the concept of an Australian nuclear deterrent discussed more in the media in the near future, particularly when major events favour such a response.
An abridged version was first published in the Asia Sentinel
A Glimpse at China's Nuclear Build-Up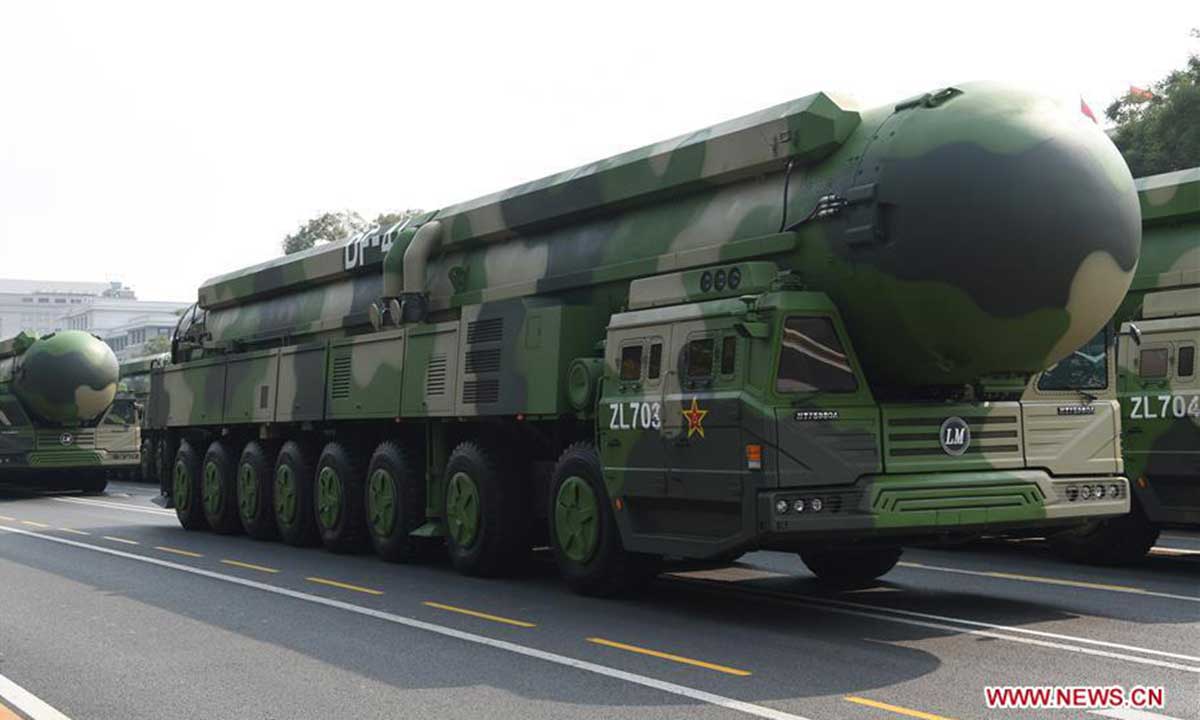 The People's Republic of China is now the second largest military spender after the United States, and the country has proven that it has the technical capability to develop revolutionary outer space technology, which is often related to military purposes. Nevertheless, China's armed forces continue to lag behind when it comes to nuclear military technology, as Beijing only has 270 to 350 nuclear warheads, slightly more than the French armed forces.
Thus, China is investing in innovative research on civilian thorium nuclear facilities to become a leader in civilian nuclear, while it is reportedly not investing as much in the military nuclear sector.
This article explores the latest developments concerning "Made in China" nuclear weapons to explain why China's armed forces are rather sluggish to increase the number of warheads due to the parallel development of other components of the military (e.g. nuclear submarines).
A brief history of Chinese nuclear weapons
China's first nuclear weapons experiment took place in 1964, followed by its first hydrogen bomb test in 1967. Further development continued well until 1996, when China signed the Comprehensive Nuclear Test Ban Treaty (CTBT).
In order to do so, China started building uranium enrichment plants in Baotou and Lanzhou as early as 1958, followed by a plutonium facility in Jiuquan and the Lop Nur nuclear test site in 1960. It is no secret the Soviet Union assisted in the early stages of the Chinese programme by sending advisers to the fissile material production facilities, having even agreed to provide a prototype bomb, missiles and related technology in October 1957.
In 1958, Soviet leader Nikita Khrushchev told Mao that he planned to discuss arms control with the United States and Great Britain, while Beijing was adamantly opposed to Khrushchev's policy of "peaceful coexistence" after the fall of Stalin. Although Soviet officials assured the Chinese leadership that the country will remain under the Soviet nuclear umbrella, the disagreements widened the emerging Sino-Soviet rift. In June 1959, the two nations formally terminated their military and technological cooperation agreement, and all Soviet assistance to China's nuclear programme was abruptly terminated by July 1960, with all Soviet technicians withdrawn from the programme.
This brief history of nuclear weapons in China tells us a lot about the current reason for Chinese weak nuclear capabilities, which had to be developed without the support of the USSR since the 1960s. Moreover, the desire for nuclear capabilities is closely related to the conflict with Taiwan and, as such, Beijing does not need to radically increase its capabilities since the island remains a non-nuclear territory to this day. Furthermore, increasing capabilities would worry the United States and Russia, the other two major nuclear powers—and Beijing had no interest in doing so, especially during the Cold War.
China's nuclear posture and policy
The Chinese approach is focusing on quality over quantity, which explains the low number of warheads to this day. As of today, most nuclear warheads built during the Cold War can be intercepted by anti-missile systems in NATO and Russia as they are relying on outdated technology, which explains Russia's desire to build the hypersonic glide vehicle such as the "Avangard".
The same is true for China. As the U.S. strengthens its missile defenses capabilities, China is likely to further modify its nuclear posture to first ensure the credibility of its retaliatory strike force, including deploying hypersonic glide vehicles rather than increasing the number of warheads.
Meanwhile, the People's Liberation Army (PLA) has maintained a "low alert level" for its nuclear forces and keeps most of its warheads in a central storage facility in the Qinling Mountain Range, although some are kept in smaller regional storage facilities around the country. Although there are rumors that China has coupled warheads to some of its missiles to increase their availability, we have not seen official sources confirming this. In fact, the latest Pentagon report explicitly states that "China almost certainly retains the majority of its peacetime nuclear force—with separate launchers, missiles, and warheads".
Both the United States and Russia operate early warning systems to detect nuclear attacks and launch their missiles quickly, and a Chinese early warning system could also potentially be designed to enable a future missile defense system to intercept incoming missiles. The latest Pentagon report indicates that China is developing an HQ-19 mid-course missile defense system that could intercept Intermediate-range ballistic missile (IRBMs) and possibly intercontinental ballistic missile (ICBMs), although this would take many more years to develop. In addition, the Chinese government has a long-standing policy of not using nuclear weapons first and not using nuclear capabilities against non-nuclear countries or nuclear-weapon-free zones.
Military nuclear capabilities on land, air and sea
China has continued to field the DF-26, a dual-capable mobile IRBM, and is replacing the older DF-31A road-mobile ICBM launchers with the more maneuverable DF-31AG launcher. It is also in the early stages of commissioning the new DF-41, a road-mobile ICBM that would be capable of carrying multiple independent target re-entry vehicles (MIRVs) like the old DF-5B based on a liquid fuel silo.
At sea, China is adding two more ballistic missile submarines and developing a new type. Additionally, China has recently reassigned a nuclear mission to its bombers and is developing an air-launched ballistic missile to have a nuclear capability.
It is estimated that China has produced a stockpile of about 350 nuclear warheads, of which about 272 are intended to be launched by more than 240 operational land-based ballistic missiles, 48 sea-based ballistic missiles and 20 nuclear gravity bombs assigned to bombers. The remaining 78 warheads are expected to arm additional land- and sea-based missiles that are being installed.
Land
The People's Liberation Army Rocket Force, supervised by General Zhou Yaning (commander) and General Wang Jiasheng (political commissar), is in charge of the ground nuclear forces. Since the Cold War, China is continuing the gradual modernization of its nuclear-capable ground missile force, and it is estimated that the PLA rocket force has about 240 land-based missiles capable of carrying nuclear warheads. Of these, about 150 can strike parts of the United States (Hawaii). The number of ICBMs that can strike the continental United States is smaller: about 90 missiles with some 130 warheads.
These capabilities are easily explained by the fact that land-based missiles have a greater range than sea- and air-based ones, at least until China upgrades its sea-based systems. Thus, land-based missiles increase range and allow targeting of distant nuclear counterparts—the United States, France and the United Kingdom—while ensuring capabilities against the other four nearby nuclear powers: Russia, North Korea, India and Pakistan. It is likely that land-based capabilities will remain a major component until submarine capabilities are expanded. Once submarines are as advanced as those of other nations, then—like the United States, Russia, France and the United Kingdom—China is likely to focus more and more on submarines rather than land-based capabilities.
Sea
China has introduced six Jin-class (Type 094) nuclear-powered ballistic missile submarines (SSBNs), which are based at the Longposan naval base near Yulin on Hainan Island (only four of them are currently operational). The two newest SSBNs, which were handed over to the PLA Navy in April 2020, are said to be variants of the original Type 094 design, known as Type 094A. These boats have a more prominent hump, which has led to a speculation that they could carry up to 16 JL-2 submarine-launched ballistic missiles (CSS-N-14), instead of the usual 12. However, satellite images confirm that the new submarines are equipped with 12 launch tubes each.
Each JL-2 is equipped with a single warhead and, possibly, penetration assistance. The JL-2, which is a modified version of the DF-31, is supposed to have a range of about 7,200 km, although U.S. estimates of the range have varied over the years. Such a range would be sufficient to target Alaska, Guam, Hawaii, as well as Russia and India, from waters near China.
Unlike the land-based approach, the nuclear submarine can move around the world, have an unknown destination and a changing position, and it can retaliate up to several months after a nuclear conflict has ended. As such, submarines are now the main component of the French and British nuclear forces, and are vital to the U.S. and Russia. However, this requires advanced technology, which China does not yet have (nor do India and Pakistan). Therefore, the People's Liberation Army is upgrading its submarine capabilities and technology, which should lead to increased relevance of submarines for nuclear operations in the long term. China's new-generation Type 096 SSBNs will carry an extended-range SLBM, the JL-3, which, according to unofficial sources, could have a range of over 9,000 km. Chinese media describe the JL-3 as an SLBM "equivalent or similar to the French M51," pointing out that its diameter has been increased compared to the JL-2 and that it incorporates a carbon-fiber casing, giving it an increased range.
Air
China developed several types of nuclear bombs and used aircraft to carry at least 12 of the nuclear weapons it detonated as part of its nuclear test programme between 1965 and 1979. However, the PLA Air Force's nuclear mission remained dormant until the 2000s, presumably because its older bomb-equipped aircraft were unlikely to be relevant in a nuclear conflict.
Countries such as France, the United Kingdom, Pakistan and India, are not focusing on long-range bombers, as they are easier to track, they move slowly and they are no major asset compared to submarines and land-based missiles. In this respect, only two nuclear powers—the United States and Russia—are investing in bombers. China wishes to become the third nuclear power and has therefore developed the H-6 bomber, which is technologically advanced enough to compete with its American counterparts Northrop Grumman B-2 "Spirit", Rockwell B-1 "Lancer" and Boeing B-52 as well as the Russian Tupolev Tu-22M, Tupolev Tu-95 and Tupolev Tu-160. The Chinese H-6 should be complementary to the Xian H-20, as the bomber world is rapidly evolving with the introduction of the new American Northrop Grumman B-21 "Raider" and the Russian Tupolev PAK DA.
In conclusion, China is most certainly on its way to becoming the third largest nuclear power with growing capabilities to rival Washington and Moscow. In order to do so, it will need to increase its nuclear submarine capabilities to catch up with France and the United Kingdom, as well as the continued development of the H-20 bomber project to compete with the United States and Russia. Beijing has surely decided to invest in quality rather than quantity, preferring to slowly and precisely increase the number of warheads when it will first have the ability to defeat anti-missile systems.
Interestingly, China's military nuclear approach is more about catching up with the other nuclear powers, in contrast to the civilian nuclear sector where the country is more innovative, as evidenced by the two thorium nuclear reactors under construction in the Gobi Desert (China plans to bring thorium reactors into commercial operation by 2030). Thus, China could become the leader in civil thorium nuclear power before it closes the gap as a military nuclear power.
From our partner RIAC
Developments on Korean Peninsula risk accelerating regional arms race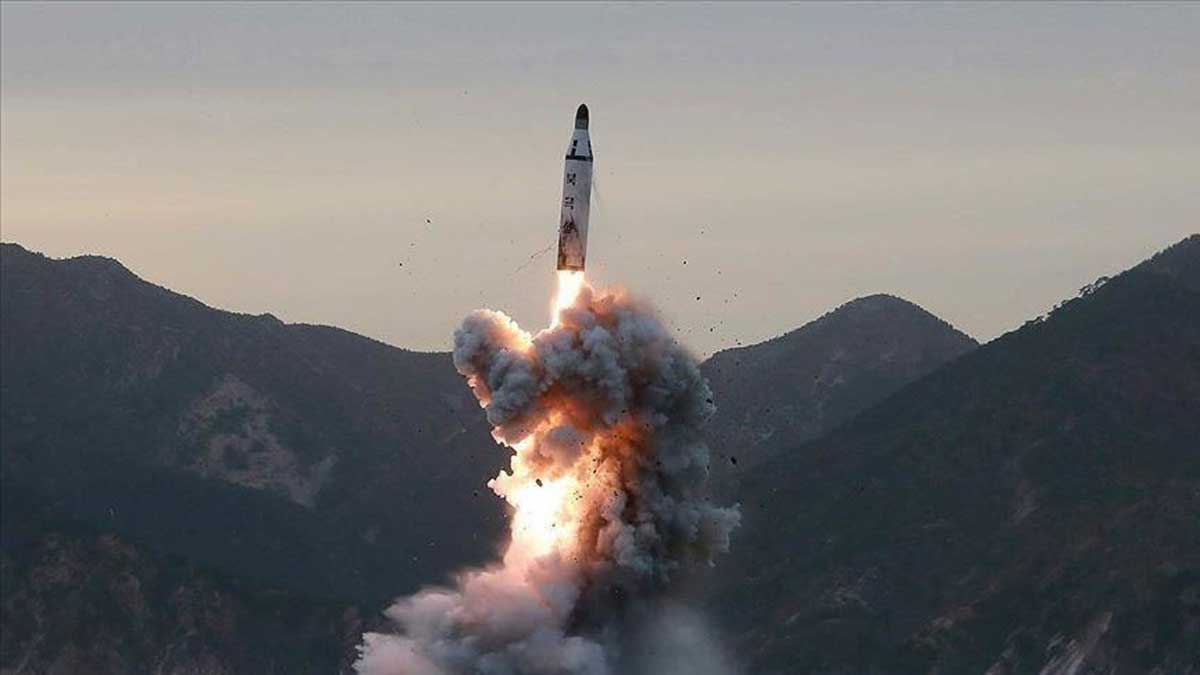 A week full of missile tests; this is the current environment on the Korean Peninsula. On Wednesday, North Korea fired two rounds of ballistic missiles into the East Sea while South Korea tested its first submarine-launched ballistic missile (SLBM) just a few hours later. Wednesday's tests follow a week of rising tensions on the Korean Peninsula, the consequences of which can be felt beyond the two Koreas.
North Korea ramps up tensions
According to North Korean state-run media reports, the reclusive state carried out a series of successful tests of a new long-range cruise missile over the weekend while referring to the missiles as a "strategic weapon of great significance". Calling the weapon 'strategic' may imply a nuclear-capable system. Although North Korea is banned from using ballistic technologies due to U.N. Security Council resolutions, these same rules do not apply to cruise missiles.
Despite the tests, Washington maintained its position to resume dialogue with the North and "to work cooperatively with the DPRK to address areas of humanitarian concerns regardless of progress on denuclearization," US Special Representative for North Korea Sung Kim said on Tuesday. Still, the US Indo-Pacific Command did acknowledge the cruise missile launches and said the tests highlight the "DPRK's continuing focus on developing its military program and the threats that poses to its neighbors and the international community."
China reacted to the test by calling for restraint by all relevant parties and for a 'dual track' approach to be followed involving "phased and synchronized actions to continuously advance the political settlement of the Korean Peninsula issue."
North Korea then upped tensions further by conducting yet another missile launch on Wednesday. This test marked the first time the DPRK launched a missile off a train-mounted ballistic missile delivery system, which they referred to as the "Railway Mobile Missile Regiment". According to Japan's Defense Minister Nobuo Kishi, the missiles were believed to have landed in Japan's exclusive economic zone. The location of the landings don't seem to be a coincidence as earlier that day North Korean state media had criticized Japan's newly unveiled defense budget, referring to the country as a "war criminal state".
Japanese Prime Minister Yoshihide Suga strongly condemned the latest tests, calling North Korea's behavior "outrageous" and a "threat" to "the peace and security of our country and the region". The US State Department also called the tests "a violation of multiple UN Security Council resolutions" while emphasizing the Biden administration's commitment to trilateral diplomacy and cooperation with Japan and South Korea.
What's more, North Korea appears to have resumed activities at its nuclear reactor at Yongbyon, according to a report published by the International Atomic Energy Agency last month. The report stated that "The DPRK's nuclear activities continue to be a cause for serious concern" while adding that "The continuation of the DPRK's nuclear programme is a clear violation of relevant UN Security Council resolutions and is deeply regrettable."
In July, North Korea warned of a "major security crisis" in protest against the combined summertime military exercise between South Korea and the United States. This increase in rapid missile testing seems to be the result of North Korea's dissatisfaction with both Seoul and Washington's actions over the last few months.
South Korea joins in on the missile testing
Although the international community is used to hearing about North Korean missile tests over the years, what is much less common is to hear about a missile test conducted by the South. Hours after the North fired its missiles, South Korea tested its first submarine-launched ballistic missile (SLBM).
North Korea's Kim Yo Jong—the sister of leader Kim Jong Un— was quick to respond to the tests the same day, warning of the "complete destruction of inter-Korean ties" and criticized Seoul's "illogical, antiquated and foolish attitude", according to North Korean state media.
Through the test, South Korea became the first country without nuclear weapons to launch an SLBM. Besides the SLBM, South Korea's presidential office said in a statement that the ROK military had also developed other new missiles, including a supersonic cruise missile to be deployed in the near future, and a new ballistic missile that has "overwhelming counterattack capability" by firing a larger warhead. Indeed, South Korea's arms industry has grown exponentially over the last two deacades and continuous to expand rapidly. According to he SIPRI arms transfer database, South Korea rose from the 31st ranked arms exporting country in 2000 to number six in 2020.
Besides South Korea, Japan is also beefing up its military capabilities. Last month, Japan's Defense Ministry sought a record $50 billion annual budget that would entail the largest percentage jump in spending in eight years. China was quick to criticize the move, accusing Japan of "trying to find excuses to justify their decision to increase military spending," On the other hand, Japan blames China for "unilaterally changing the regional status quo," affecting "the security of the Taiwan Straits, but also Japan's security."
The missile tests conducted by both Koreas this week further exacerbates the security situation in the region, negatively impacting far beyond the peninsula alone. The recent developments also don't bode well for improving inter-Korean relations or US-DPRK ties. Diplomatic negotiations between the US and North Korea have been stalemated ever since the 2019 Hanoi Summit fell apart. So far, Biden has only verbally expressed interest in resuming talks, but is unlikely to do so unless North Korea makes concrete commitments to dismantle its nuclear weapons program.
Inter-Korean relations are also unlikely to improve in the near future, given the time constraints. South Korea's President Moon has roughly six months left in office, and it is unlikely significant diplomatic progress can be made in this timeframe.
HTS enters Turkey's plot against the Kurds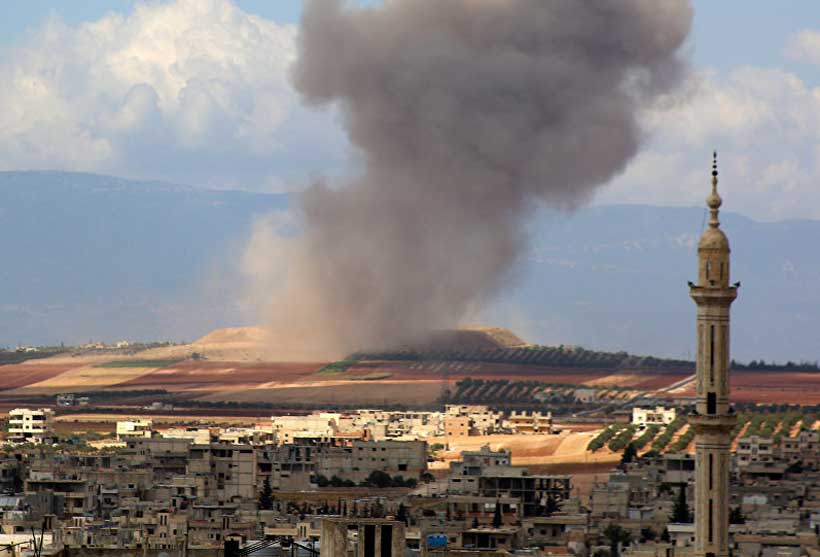 Ever since Turkey entered the 2017 Astana agreement with Russia and Iran Ankara has been relentless in its efforts to sell the international community the idea of absolute necessity of Turkish military presence in North-East Syria to support the moderate opposition and deter the Assad government.
The Astana meetings that followed the initial agreement indeed resulted in making Turkey responsible for the state of the Syrian opposition in Idlib and Aleppo provinces but – and there is always a but when it comes to the decade-long Syrian conflict – Ankara's mission was never defined as 'support' of the opposition. Instead, Turkey volunteered to perform an arduous task of separating moderate Syrian armed groups from those who were considered radical and posed a potential security threat on both regional and global levels. This process, dubbed 'delimitation of the Syrian opposition,' is hardly any closer to completion now than before raising the question of the extent of Ankara's ability – and intention – to fulfill its pledge.
Shared goals
Turkey's insistence on supporting the moderate opposition conveniently combines with the recent attempts of Abu Mohammad al-Joulani, leader of Hayat Tahrir al-Sham (HTS) which is de-facto dominant power in the Idlib de-escalation zone, to recast the image of the group. Although HTS is considered a terrorist organization by the UN and a number of global powers al-Joulani made a number of high-profile media appearances to promote the group's vision of the future of Syria and confirm that its ambitions are confined to national scale only.
Talking to the Turkish version of The Independent al-Joulani spoke against any foreign military presence in Syria, making no special mention of the Turkish army. Meanwhile in Idlib, a position of the Turkish military located next to those of HTS is a common, even natural occurrence. This co-existence of regular armed forces and radical terrorists is not affected neither by hard evidence of HTS involvement in committing war crimes, nor even by the fact that HTS is listed as a terror group by Turkey's authorities.
Shared enemies
In his interview to The Independent al-Joulani has also touched upon the position of the Syrian Kurds, another key axis of Turkey's policy in Syria. Commenting on the current developments in Afghanistan the HTS leader suggested that the aftermath of the US surprise withdrawal from Kabul will also have an impact on the Kurds or, as he put it 'the US-backed enemies of the Syrian revolution.' He also accused the Kurds of conducting attacks in living quarters in the areas of the "Olive Branch" and "Euphrates Shield" operations carried out by the Turkish military in Northern Syria.
HTS has never been in direct confrontation with the Kurds. However, al-Joulani's words highlighted his open hostility towards the Kurdish administration, that, as the HTS leader purports, is only able to control a huge swath of Syria and maintain relative stability thanks to the US support. This Kurdish dream will crumble as soon as the last US plane takes off from the Syrian soil, according to al-Joulani.
Does this opinion reflects Turkey's intention to put an end to the 'Kurdish threat' should the US withdraw from Syria? The events in the Afghanistan provide enough evidence to conclude that it's entirely possible. Indeed, such concerns have been expressed in a number of articles authored by both local and international analysts.
The bottom line
Turkey's regional policies and HTS leader's statements confirm that Ankara seeks to transform HTS into a bully of sorts. The group's primary task would be to exercise pressure on other armed units to facilitate the delimitation process orchestrated by the Turkish authorities. As the US grip over the region gradually loosens and HTS control over Syria's north-west tightens thanks to its efforts to achieve international recognition with the tacit support of Turkey, the Kurds are facing an uncertain future. Moreover, close coordination between Turkey and HTS harbors negative consequences not only for the Kurds but rather for all of Syria.
To prevent this, the international community must intervene and deny HTS the opportunity to position itself as a part of the moderate opposition and gain the right to establish legitimate administrative bodies. Otherwise Syria will face law-twisting terrorists running their own statelet with all the support that Turkey is able to provide as a prominent regional power.