ASEAN MSMEs Go Global: 50 Inspiring MSME Stories
The publication "Future of ASEAN: 50 Success Stories of Internationalisation of ASEAN MSMEs" was launched today to celebrate the journey of MSME internationalization in conjunction with the ASEAN's 50th anniversary. It also coincided with the launch of the ASEAN Mentorship for Entrepreneurs Network (AMEN) on the sidelines of the ASEAN Business and Investment Summit (ABIS 2017).
This publication demonstrates the efforts in ASEAN to develop globally competitive, resilient and innovative micro, small and medium enterprises (MSMEs), and seeks to encourage MSMEs to take advantage of the opportunities presented by the establishment of the ASEAN Economic Community.
The book presents profiles and stories of 50 entrepreneurs and MSMEs that have taken steps to regionalise and internationalise. It includes tips and advice on how these entrepreneurs and MSMEs have successfully built their businesses in industries ranging from food and agricultural products, education, fashion, health and wellness, information technology and communications, to manufacturing and the services sectors. 21 out of the 50 MSMEs featured are founded or led by women entrepreneurs.
"This publication is indeed a celebration of the remarkable journeys that our MSMEs have embarked on in their quest to establish their presence in international markets. It is hoped that the stories of these 50 MSMEs not only will inspire others to look beyond the domestic market for growth but will also help to expand their business opportunities and enhance their linkages into regional and global value chains," said ASEAN Coordinating Committee on MSME (ACCMSME) Chair, Ms. Norlela Suhailee.
"The ASEAN Business Advisory Council (ASEAN-BAC) congratulates ACCMSME on the publication of these inspiring stories and look forward to partnering the ACCMSME in the implementation of the AMEN as well as future initiatives to promote MSME development and prosperity for all," said Mr Joey Concepcion, Chairman of ASEAN-BAC.
The ACCMSME has partnered with Japan through AEM METI Economic and Industrial Cooperation Committee in the production of the book through its regular consultations platform with the SME Agency of Japan. "Japan is indeed pleased to play a part in supporting the MSME development program in ASEAN and specifically in the implementation of the ASEAN Strategic Action Plan for SME Development 2016-2025 (SAP-SMED 2025)", said Mr. Yoshitaka Yamamuro Chief Representative of AEM-METI Economic and Industrial Cooperation Committee (AMEICC).
Ethiopian airlines pledges to plant 9 million trees: "one for every passenger"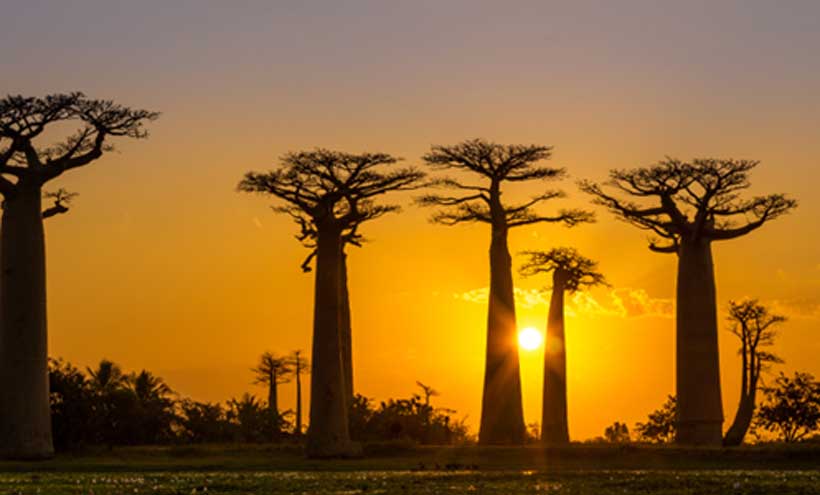 Exploring innovative ways in which the airline industry can be combined with a sustainable business outlook, UN Environment and Ethiopian airlines have forged a partnership that will focus on greening the airlines operations.
The MoU, signed in Addis Ababa this week, outlines several action areas to promote sustainability, most notably the development of the 'Plant one tree for every passenger flown' project, in collaboration with UN environment's ongoing REDD+ programme in Ethiopia. The objective of the project is to plant 9 million trees in the name of Ethiopian Airlines in different regions of Ethiopia.
"We're delighted to launch one of the first such agreements of its kind, with Ethiopian Airlines really raising the bar on environmental responsibility and green business," said Erik Solheim, Head of UN Environment. "This sends a strong, positive message across the aviation sector."
Other areas of collaboration include:
Greening Ethiopian Airline business through the provision of training on sustainable consumption and production, integrated waste management, hazardous chemical treatment and capacity development on air quality monitoring.
Development of environmental awareness raising materials for use in- flight entertainment.
Support for the Ethiopian Aviation Academy, with the introduction of a course on the UN Environment Sustainable Consumption and Green Economy Programme.
"Because UN environment and Ethiopian Airlines share common goals and objectives […] we wish to collaborate in areas of mutual concern," said Juliette Biao, head on UN Environment's regional office for Africa.
The signing of the MoU took place in the margins of the African Civil Aviation Biofuel Summit held in the Ethiopian capital this week, and follows the adoption of the "Single Air Transport Market" by African nations last January.
World Bank Signals Strong Support for Nepal's Transition to Federalism
The World Bank today signaled strong support for Nepal's ambitious transition to federalism when its Board of Executive Directors approved a $200 million credit to improve public financial management.
The Fiscal and Public Financial Management Development Policy Credit is the first in a two-part program to support the Government of Nepal in establishing a framework for fiscal federalism and improved public financial management.
"Nepal today is at a historic juncture as it transitions from a unitary to a federal democratic republic. Expectations are high that the new structure will deliver on greater equity and accountability," said Qimiao Fan, World Bank Country Director for Bangladesh, Bhutan and Nepal. "This operation will help establish a fiscal framework that will ensure that the newly elected governments can deliver better services to all Nepali citizens."
This operation will support implementation of the Intergovernmental Fiscal Arrangement Act; establishment of the National Natural Resources and Fiscal Commission; adoption of the Fiscal Responsibility and Budget Management Bill; strengthening of public financial management systems; improvements in budget execution; and reforms to improve revenue collection.
Commending Nepal for successfully concluding local, state and federal elections under the new constitutional framework, the Executive Directors welcomed the Bank's strategic shift to supporting federalism to help avoid disruptions, improve service delivery and promote transparency and accountability. Directors encouraged the Bank to fully support Nepal's transition to achieve inclusive development, especially in traditionally underserved areas, in coordination with other development partners.
This Development Policy Credit approved today is one of several components in the World Bank's overall support on federalism in Nepal. Other support includes policy advice, new investment lending to improve service delivery and improve capacity, as well as restructuring of the existing portfolio to align with the new federal structure.
The World Bank also approved a $66 million credit to modernize Phase 2 of the Rani Jamara Kulariya Irrigation Scheme. The project will modernize sub-branches, tertiary canals and water courses so that irrigation water can reach farmer fields with optimal flows.  It will also help strengthen Water User Associations and provide agriculture production support.  During Phase 1, which closed in September 2017, the project upgraded intakes and feeder canals and initiated an agriculture development program.  Spread over a command area of 14,300 hectares, the project will benefit one of the poorest areas in the southwest of the Karnali basin in the Tarai.  Nearly half of the people benefitting from the project belong to the indigenous Tharu community.
The World Bank Group and Nepal
The World Bank Group (WBG) fielded its first economic mission to Nepal in 1963 to assess the country's development prospects and challenges. It approved its first credit in 1969 for a telecommunications project. Since then, the World Bank has provided Nepal $4.75 billion in assistance ($3.48 billion in credits and $1.27 billion in grants). Nepal is eligible for concessional financing support from the World Bank's International Development Association (IDA). During the IDA17 period (17th replenishment of IDA covering FY2015-2017), the World Bank committed $1.2 billion. This amount included additional financing of $300 million from the IDA Crisis Response Window to respond to the emergency needs after the 2015 earthquake. During IDA18 period (FY2018-2020), Nepal may access approximately $1.3 billion in IDA financing. This includes additional financing from the IDA Exceptional Risk Mitigation Regime financing window. The current portfolio comprises 22 active projects with a net commitment of $2.32 billion. In terms of the number of proj­ects, the energy sector makes up the largest share (5 projects) followed by agriculture and education (4 projects in each sector).
Somalia: Poor rains forecast put food security, livelihoods at risk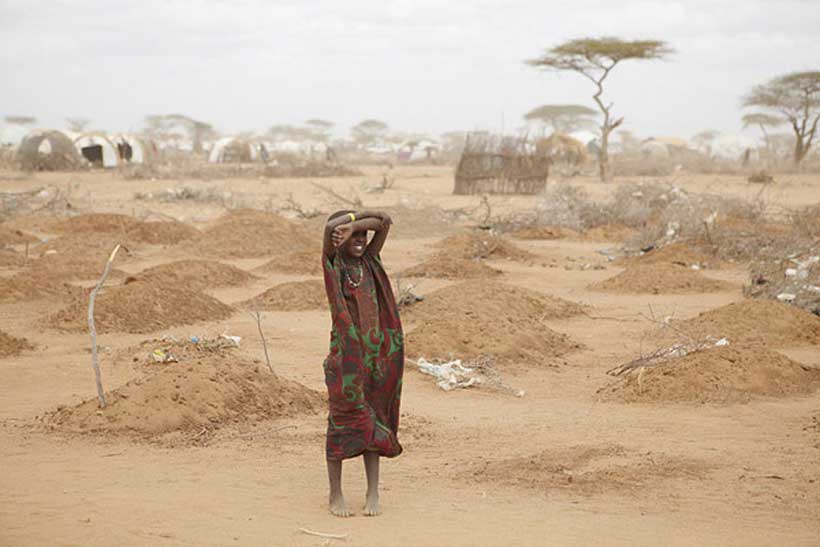 Below-average rains forecast for Somalia could lead to devastating cattle losses and intensify malnutrition in the Horn of Africa nation, the United Nations food security agency has warned.
The grim scenario follows massive livestock deaths due to drought – up to 60 per cent of herds in some areas – that have severely damaged pastoralists' livelihoods.
"Somalia is traditionally an agro-pastoral economy [and] livestock losses have severely affected its economy and people," Daniele Donati, the head of the UN Food and Agriculture Organization (FAO) programmes in the country, said in a news release Wednesday.
"It is crucial that we continue to support pastoralist households build resilience against climate-related shocks by providing timely veterinary and feeding assistance for their animals," he added.
According to the UN agency's Global Information and Early Warning Report, while the country's overall food security situation improved to some extent in early 2018, primarily due to large-scale and sustained humanitarian assistance, the number of Somalis suffering severe food insecurity still remains 170 per cent above pre-crisis levels.
Furthermore, recent cattle losses have also resulted in sharp rises in prices of livestock and livestock products, including milk. Pastoral households in the worst-hit northern and central regions have also reported increased household debts, drive by credit purchase of water, food and for care of their animals.
The losses have also severely hit Somalia's exports, a country where the livestock sector accounts for approximately 40 per cent of the Gross Domestic Product (GDP).
FAO response
Responding to the situation, FAO stepped up its response, providing health services to some some 38.3 million animals, supplementary feeding interventions to close to 1 million, and delivered over 53 million litres of water in 2017.
In 2018, the UN agency aims to support some 2.7 million rural Somalis and has appealed for $236 million to sustain its livestock interventions, help farmers secure a good harvest and provide cash transfers to the most vulnerable so families can afford to eat while restoring their own food production.
"Providing livelihood support and cash in rural areas not only fights hunger, but minimizes displacement and the sale of productive assets that ultimately feed people and sustain their livelihoods," it said.