ASEAN and APEC Can Achieve More by Working Together
The Secretary-General of ASEAN H.E. Le Luong Minh took part in the APEC and ASEAN Informal Dialogue under the theme "Partnering for New Dynamism for a Comprehensively Connected and Integrated Asia-Pacific", held on 10 November 2017 in Da Nang, Viet Nam, on the sidelines of the 25th APEC Economic Leaders' Meeting.
The Dialogue was chaired by H.E. Tran Dai Quang, President of the Social Republic of Viet Nam, Chair of the 2017 APEC Economic Leaders' Meeting, with the participation of APEC and all 10 ASEAN Leaders; and the ASEAN Secretary-General.
The Dialogue aimed at providing fresh impetus to cooperation and integration in the Asia Pacific at a time when the region is at a critical juncture with profound changes. It provided an opportunity for the APEC and ASEAN Leaders to exchange views on cooperation and synergies between the two mechanisms in addressing common challenges and reinforcing a sustainable, transparent and highly-adaptable regional economic architecture.
In his statement at the Informal Dialogue, the ASEAN Secretary-General emphasised that both ASEAN and APEC shared beliefs in the value of an open and integrated economic region. The Secretary-General also underscored that in the context of the fragility of global recovery with emerging trends creating challenges to globalization and multilateralism, both ASEAN and APEC should stand firm in supporting the multilateral trading system, while advancing their respective regional endeavours. The Secretary-General also stated "To seize common opportunities and responding to common challenges in the Asia-Pacific region and beyond, both ASEAN and APEC will benefit from shared learning of best practices and experiences. Moving forward, ASEAN and APEC can achieve more by working closer together."
Prior to the Dialogue, the Secretary-General also attended the 29th APEC Ministerial Meeting held on 8 November 2017. ASEAN is one of the three official observers of the APEC.
EU plans to invest €9.2 billion in key digital technologies
The Digital Europe Programme is a new €9.2 billion funding programme whose goal is to ensure that all Europeans have the skills and the infrastructure needed to meet a full range of digital challenges.
It is part of a strategy to further develop the digital single market, which could help to create four million jobs and boost the EU's economy with €415 billion every year while increasing the EU's international competitiveness.
"For too many years, Europe's tech sector has lagged behind third countries such as the US and China. We need a coherent Union-wide approach and an ambitious investment to secure a solution to the chronic mismatch between the growing demand for the latest technology and the available supply in Europe," said Austrian ALDE member Angelika Mlinar, one of the MEPs repsonsible for steering the plans through Parliament.
A part of the budget would be allocated to encourage small and medium-sized enterprises and public administrations to use technology more often and better, while other parts will cover strategically important fields such as supercomputers, artificial intelligence and cybersecurity.
"We can count on European excellence when it comes to research and innovation, but our businesses, especially SMEs, still found it difficult to access and take advantage of new solutions," said Milnar. "This programme has been crucially designed to tackle the low take-up of existing testing technologies. We are on track to deliver one of the most promising and necessary funds for Europe's future."
ADB Releases Annual Report, Financial Results for 2018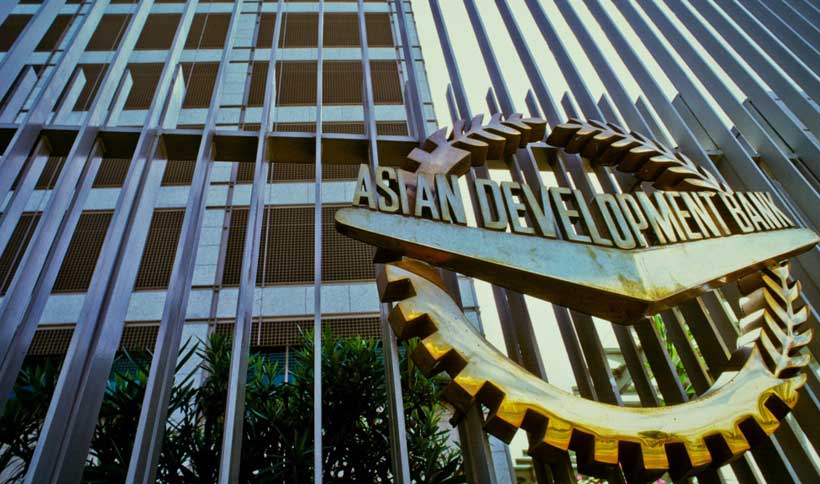 The Asian Development Bank (ADB) released its Annual Report for 2018 today. The report presents ADB's important operational and organizational milestones over the past year, including key numbers and data of ADB operations, activities, and financial results.
It also focuses on the adoption of ADB's new long-term corporate strategy, Strategy 2030, approved in July 2018, and highlights the strategic transition in progress across all aspects of ADB's operations and organization.
The demand for ADB assistance continued to grow in 2018. New commitments included $21.6 billion in loans, grants, and investments from ADB's own resources, exceeding the target of $19.71 billion and up 10% from 2017.
Private sector operations reached $3.14 billion, a 37% increase from 2017, which is 14.5% of ADB's overall commitment. The result reflected ADB's long-term strategy to increase support for private enterprise, especially in new markets and sectors, to create more high-quality jobs and to mobilize private financial resource for development.
ADB also successfully mobilized $14 billion in cofinancing from bilateral and multilateral agencies and other financing partners, including $7.17 billion in cofinancing from ADB's private sector operations. The increase in cofinancing saw total new commitments reach $35.82 billion in 2018, a 13% increase over 2017, reflecting the importance of partnerships in addressing Asia and the Pacific's continuously growing development needs.
Disbursements, a key indicator for successful project implementation, also improved, rising to $14.19 billion in 2018, an increase of 24% from 2017.
In his message to stakeholders in the report, ADB President Mr. Takehiko Nakao said that Strategy 2030 had energized ADB and positioned the Manila-based lender well to help countries in Asia and the Pacific cope with the challenges and opportunities that lie ahead.
"As our region continues to develop and transform, so too must ADB," said Mr. Nakao. "Strategy 2030 provides us with a clear roadmap to meet the needs of our developing member countries (DMCs) and guide our operations for the next decade. We set out clear corporate targets to significantly increase operations, to build climate and disaster resilience, address gender equality, and mobilize long-term private financing."
ADB continued to deliver on its climate commitments in 2018 with $3.6 billion in financing approved. ADB is on target to double its annual climate financing to $6 billion in approvals by 2020.
ADB also made significant progress in designing projects with a gender focus. In 2018, 47% of ADB's support, on a three-year-average term, included elements that directly improved the lives of women and girls in the region.
The report also records ADB's successful efforts to strengthen its role as a leading provider of development knowledge and expertise to DMCs seeking support to implement policies, programs, and projects that utilize international best practices and learnings.
Internally, ADB continued to implement initiatives to improve operational efficiency and business processes. The report describes key areas of reform that support Strategy 2030, including information technology reforms to modernize ADB's systems and infrastructure.
In 2018, to complement its print and online editions, ADB produced a new format of the Annual Report that is optimized for smart devices and screens. The new format includes rich multimedia content and enables standard touchscreen features such as swipe, tap, and scroll.
New ACP-EU partnership: EU discusses future EU- Caribbean relations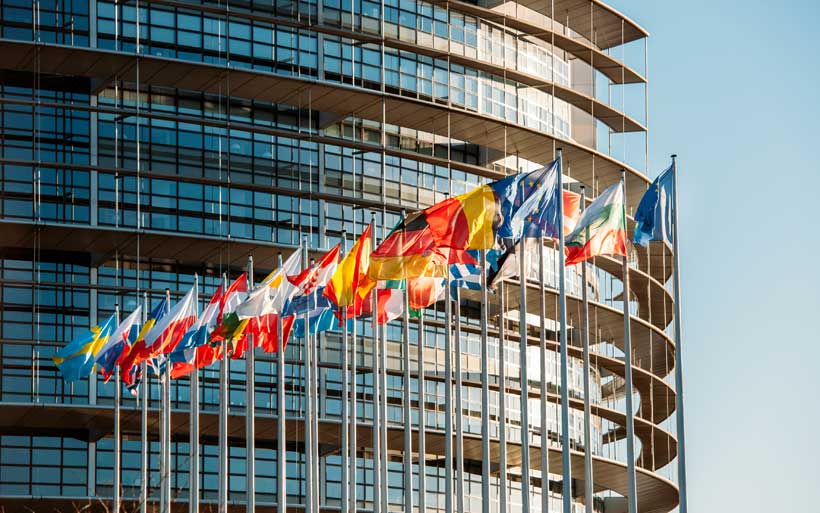 As the EU works to modernise its relations with the 79 countries in Africa, the Caribbean and the Pacific (ACP), chief negotiators Neven Mimica and Robert Dussey met with ACP Caribbean leaders for a dialogue on the regional EU-Caribbean pillar in the context of the post Cotonou ACP-EU partnership.
Today's discussions form part of broader regional consultations and are focused on the Caribbean's specific needs and priorities for the coming years. The outcome will guide the negotiators' work in creating a tailor-made EU-Caribbean partnership within the future ACP-EU agreement.
Commissioner for International Cooperation and Development Neven Mimica, who is the EU's chief negotiator said: "Today's discussions confirmed a shared vision for the future and a good understanding of the pressing challenges we need to tackle together. In this spirit, the EU's relationship with the Caribbean will deepen under our future ACP-EU agreement and open up fresh opportunities".
Professor Robert Dussey, the ACP's chief negotiator, Chair of the Ministerial Central Negotiating Group, and Minister for Foreign Affairs, Cooperation and Africa integration of Togo, said: "These regional consultations proved to bring valuable perspectives on this region's priorities to our talks. Productive exchanges between the two parties will contribute enormously to the current negotiations for the new post-Cotonou Agreement, and especially to those which will begin on the Caribbean Regional Protocol. Today's meeting follows the consultation held in Samoa with our ACP Pacific partners in February. The Africa consultation is due to take place soon in Eswatini."
The Minister of Foreign Affairs and Foreign Trade of Jamaica, Kamina Johnson-Smith, added: "Within the framework of the ongoing ACP-EU post-Cotonou negotiations, the Government of Jamaica is pleased to host the regional consultations for the Caribbean and to have the opportunity to jointly explore with our EU partners some of the urgent issues related to our developmental aspirations."
Background
The Cotonou Agreement currently governing ACP-EU relations is due to expire in 2020. Negotiations on a new ACP-EU partnership were launched in New York on 28 September 2018 in the margins of the United Nations General Assembly.
The two first series of talks mainly focused on the common foundation at ACP-EU level. This contains the values and principles that bring the EU and ACP countries together. It also indicates the strategic priority areas that the two sides intend to prospectively work on together. In the future agreement, on top of the foundation there will be three action-oriented regional pillars to focus on each region's specific needs. Through the future partnership, EU and ACP countries will seek closer political cooperation on the world stage. Together, they represent more than half of all UN member countries and unite over 1.5 billion people.