Science and technology can help tackle key sustainable development challenges
Integrated science is essential to strengthen water management, sustainably use the oceans and tackle climate change, the head of the United Nations cultural agency said on World Science Day for Peace and Development.
"Sciences, Technology and Innovation (STI) provide key answers to build peace and bolster sustainable development," said Irina Bokova, Director-General of the UN Educational, Scientific and Cultural Organization (UNESCO) in her message on the World Day.
"We need more integrated science to strengthen water management, to ensure the sustainable use of the ocean, to protect ecosystems and biodiversity, to tackle climate change and disasters, to foster innovation," she added.
Ms. Bokova underscored that STI stand at the heart of the 2030 Agenda for Sustainable Development and the Paris Agreement on climate change, pointing out that UNESCO has developed a unique approach to promote global scientific cooperation while encouraging local actions, with the dual focus of gender equality and Africa.
"In this spirit, UNESCO launched in 2017 a ground-breaking international symposium and policy forum on girls' education in science, technology, engineering and mathematics (STEM), to challenge the gender inequalities in [those fields]," she stated.
Today, as the complexity of the world's issues goes beyond the framework of a single discipline, UNESCO has made "trans-disciplinarity" the cornerstone of its work for sustainability – building networks with multiple stakeholders, such as museums, universities, private and public actors, governments and non-governmental organizations.
This year's theme, 'Science for global understanding,' encompasses UNESCO's approach to develop scientific cooperation between and within societies, combining global sustainability and local actions and knowledge.
"There is today an urgent need to promote South-South and North-South-South cooperation to foster STI for sustainable development and to encourage mutual understanding and peace," she continued. "In this context, science diplomacy will be a powerful instrument for the use of science as a foundation for a culture of cooperation."
Ms. Bokova stressed that investment in science education would be equally crucial, saying: "We need to grant equal access to enrolment in sciences [to] all persons, starting at an early age, with a strong focus on girls."
In that spirit, the UNESCO chief called on all stakeholders, well beyond scientific circles, to mobilize in order to release the full potential of sciences for development and peace.
Under UNESCO auspices, the first World Science Day for Peace and Development was celebrated worldwide on 10 November 2002.
Coronavirus: EU Strategy for the development and availability of therapeutics
The European Commission is today complementing the successful EU Vaccines Strategy with a strategy on COVID-19 therapeutics to support the development and availability of much-needed COVID-19 therapeutics, including for the treatment of 'long COVID'. Today's Strategy covers the full lifecycle of medicines: from research, development and manufacturing to procurement and deployment.
It is part of the strong European Health Union, in which all EU countries prepare and respond together to health crises and ensure the availability of affordable and innovative medical supplies – including the therapeutics needed to treat COVID-19.
The Strategy includes clear actions and targets, including authorising three new therapeutics to treat COVID-19 by October 2021 and possibly two more by end of the year. Concretely:
Research, development and innovation

Invest €90 million in population studies and clinical trials to establish links between risk factors and health outcomes to further inform public health policy and clinical management, including for long-COVID patients.
Set up a 'therapeutics innovation booster' by July 2021 to support the most promising therapeutics from preclinical research to market authorisation. It will build on current initiatives and investments in therapeutic development, working in a close cooperation with the European Health Emergency Preparedness and Response Authority (HERA) preparatory action on mapping therapeutics. It will therefore ensure the coordination of all research projects on COVID-19 therapeutics, stimulating innovation and boosting therapeutic development.

Access to and swift approval of clinical trials

Invest €5 million under the EU4Health programme to generate better, high-quality safety data in clinical trials, which will help produce robust results in a timely manner.
Provide EU countries with financial support of €2 million under the EU4Health 2021 work programme for expedited and coordinated assessments to facilitate approval of clinical trials.
Explore how to support developers of therapeutics to build capacity to produce high-grade material for clinical trials.

Scanning for candidate therapeutics

Invest €5 million to map therapeutics and diagnostics to analyse development phases, production capacities and supply chains, including possible bottlenecks.
Establish a broader portfolio of 10 potential COVID-19 therapeutics and identify five of the most promising ones by June 2021.

Supply chains and delivery of medicines

Fund a €40 million preparatory action to support flexible manufacturing and access for COVID-19 therapeutics under the EU Fab project, which in turn will become over time an important asset for the future the European Health Emergency Preparedness and Response Authority (HERA).

Regulatory flexibility

Authorise at least three new therapeutics by October and possibly two more by the end of the year and develop flexible regulatory approaches to speed up the assessment of promising and safe COVID-19 therapeutics.
Start seven rolling reviews of promising therapeutics by end-2021, subject to research and development outcomes.

Joint procurement and financing

Launch new contracts for the purchase of authorised therapeutics by the end of the year.
Secure faster access to medicines with shorter administrative deadlines.

International cooperation to make medicines available to all

Reinforce engagement for the therapeutics pillar of the Access to COVID-19 Tools Accelerator.
Boost 'OPEN' initiative for international collaboration.
Next Steps
The Commission will draw up a portfolio of 10 potential COVID-19 therapeutics and by June 2021, identify the five most promising ones. It will organise matchmaking events for industrial actors involved in therapeutics to ensure enough production capacity and swift manufacturing. New authorisations, rolling reviews and joint procurement contracts will be up and running before the end of the year.
The therapeutics innovation booster, matchmaking events and preparatory action to support flexible manufacturing and access for COVID-19 therapeutics under the EU Fab project, will feed into the HERA, for which a proposal is due later in the year. The pilot project on access to health data will feed into the European Health Data Space proposal expected later this year.
Members of the College said:
Vice-President for Promoting our European Way of Life, Margaritis Schinas, said: "The situation in many intensive care units across the continent remains critical. We need to focus both on vaccines and therapeutics, as two powerful and complementary ways to combat COVID-19. But currently we have only one authorised medicine to treat COVID-19. By acting on better availability of medicines today, we are making sure patients receive the treatments they need while also preparing our future biomedical preparedness. A coordinated strategy on quick access to therapeutics will boost our strategic autonomy and contribute to a strong Health Union."
Commissioner for Health and Food Safety, Stella Kyriakides, said: "Vaccinations save lives, but they cannot yet eradicate COVID-19. We need a strong push on treatments to limit the need for hospitalisation, speed up recovery times, and reduce mortality. Patients in Europe and across the world should have access to world-class COVID-19 medicines. This is why we have set a very clear goal: by October, we will develop and authorise three new effective COVID-19 therapeutics that can have the potential to change the course of the disease. We will do so by investing in research and innovation, the identification of new promising medicines, ramping up production capacity and supporting equitable access. Our Therapeutics Strategy is a strong European Health Union in action."
Commissioner for Innovation, Research, Culture, Education and Youth, Mariya Gabriel, said: "By increasing vaccine availability across Europe, more and more Europeans are now protected against COVID-19. In the meantime, the development of innovative medicines to treat coronavirus patients remains a priority when it comes to saving lives. Research and innovation is the first step to finding effective and safe therapeutics, which is why we are proposing to establish a new COVID-19 'therapeutics innovation booster' and will invest € 90 million in population studies and clinical trials."
Background
The Strategy on COVID-19 therapeutics complements the EU strategy for COVID-19 vaccines from June 2020 and builds on ongoing work by the European Medicines Agency and the Commission to support research, development, manufacturing and deployment of therapeutics.
The Strategy forms part of a strong European Health Union, using a coordinated EU approach to better protect the health of our citizens, equip the EU and its Member States to better prevent and address future pandemics, and improve the resilience of Europe's health systems.
Circular solution to Mosul's conflict debris launched
Mosul – Iraq's second largest city – suffered massive devastation during the conflict with the Islamic State in Iraq and the Levant (ISIL). An estimated 7-8 million tonnes of debris was created by the fighting, mainly in the Old City on the banks of the Tigris River. To deal with this huge debris challenge, the UN Environment Programme (UNEP) and the International Organization for Migration (IOM) are joining forces with Mosul Municipality – with the support of Japan – to establish the city's first debris recycling center.
In the conflict's immediate aftermath, clean-up campaigns cleared hundreds of thousands of tons of debris blocking streets to allow residents access to their homes and businesses, and enable rehabilitation of critical infrastructure such as hospitals, schools and water treatment plants.
The cleared debris, however, was often dumped in an uncontrolled manner in open spaces, gullies and strewn along roadsides for lack of designated disposal sites, creating problems in this city where land is a premium. Furthermore, much of the debris remains locked in damaged buildings which will require complex explosive hazard clearance and demolition and will take many years to release.
"By processing the rubble to produce quality materials that can be used in reconstruction efforts, creating much needed job opportunities for returnees and cleaning-up the urban environment, this initiative practically illustrates how humanitarian needs and sustainable development goals can be addressed in a joint manner," said Dr. Jassim Humadi, Iraq's Deputy Environment Minister. "We are very grateful to the Government of Japan for their support in helping turn the debris problem in Mosul into a means of positive change."
The project builds upon lessons learned and best practices gathered under debris recycling pilots implemented jointly by IOM and UNEP in Mosul and Kirkuk. Where conventional practice had been to clear and dump the debris, this new initiative will concentrate on reusing the recycled aggregate for reconstruction.
"Material testing results confirming that the recycled aggregate complies with Iraq's standards for road construction should also help pave the way for embedding circular economy principles in dealing with routine construction and demolition waste, thereby promoting a 'building back better' approach to crisis recovery," said Gary Lewis, Director of UNEP's Disasters and Conflicts Branch.
In the destroyed village of Buwaiter, where the pilot debris recycling project in Kirkuk was implemented, "unemployed youth with no work opportunities benefited immensely," said Salal Othman, who guards the recycling site and used the crushed gravel to pave the area in front of his house, which is typically impassable during the rains.
"Young people in our village view debris recycling as a golden chance in terms of job creation, which additionally, by clearing the rubble, is allowing us to return and rebuild our homes," added Mijbel Mar'i, a 24-year-old day labourer.
Remarking on the debris recycling in Buwaiter, Hassan Al-Jubouri, the head of Multaqa sub-district, described it as "an excellent step to dispose of huge volumes of debris while simultaneously employing people," adding that "with this project, in addition to removing the debris we now have the possibility to reuse it. And given that many rural roads in our sub-district need surfacing, the crushed materials are ideal for this end."
"Japan has provided over USD 500 million as humanitarian assistance to the people affected by the crisis since 2014. Additionally, Japan decided this year to provide a new assistance package to Iraq, amounting to USD 50 million, including this project by UNEP," said Japan's Ambassador to Iraq, His Excellency Mr. Kotaro Suzuki. "I commend UNEP's initiative together with IOM on recycling debris which cleans up the urban environment and produces materials for road construction as well as creating job opportunities for unemployed youth."
"In Japan, after the earthquakes, people mourned their loss and started to clean up the debris which was all that was left of their homes and memories of loved ones. Our fathers' generation did the same in scorched cities after the war, to rebuild towns for their people, for their future children," he added. "We want to assist people in Mosul and Kirkuk in their efforts to revive their towns, rebuild their lives once again."
Hydrogen in North-Western Europe: A vision towards 2030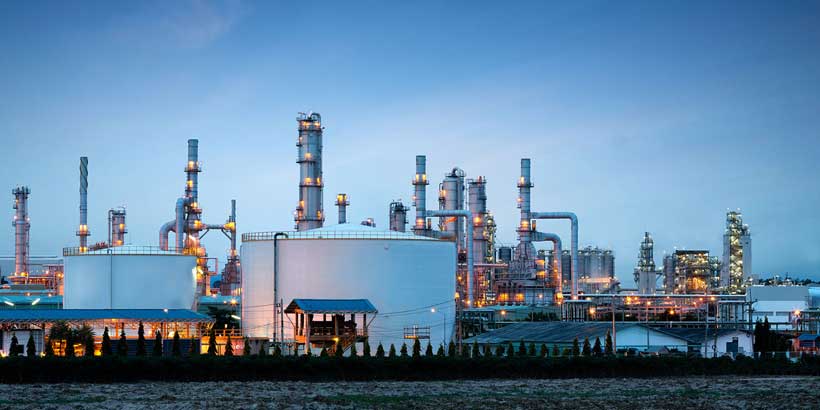 North-West Europe has a well-developed hydrogen industry that could be at the edge of an unprecedented transformation should governments keep raising their ambitions for reducing greenhouse gas emissions, according to a new joint report by the International Energy Agency (IEA) and the Clingendael International Energy Programme (CIEP).
The report, Hydrogen in North-Western Europe: A vision towards 2030, explores hydrogen developments, policies and potential for collaboration in the region. It was commissioned to inform discussions among governments from North-West Europe about the potential development of a regional hydrogen market. This intergovernmental dialogue was established at the Clean Energy Ministerial Hydrogen Initiative in 2020.
The report finds that the current policy landscape provides some momentum for the transformation of the hydrogen industry in North-West Europe towards 2030, but that it is insufficient to fully tap into the region's potential to develop a large-scale low-carbon hydrogen value chain. More ambitious policies in line with the targets defined by the EU Green Deal or the UK Climate Change Act would drive a faster transformation.
If such a supportive policy framework were to be adopted, hydrogen demand in the region could grow by a third and low-carbon hydrogen could meet more than half of dedicated production, up from about 10% today, according to the report.
North-West European countries have already made significant progress developing their vision for the role hydrogen should play in their long-term energy strategies. These countries now face the challenge of moving beyond national discussions to establish a regional dialogue, an indispensable condition to develop the fully integrated hydrogen market the region needs.
With the aim of informing this dialogue, the report identifies four priorities that should be addressed:
Build on the large unused potential to co-operate on hydrogen in the north-western European region.
Identify what is needed to develop an integrated regional market.
Develop supporting schemes with a holistic view of the hydrogen value chain.
Identify the best opportunities to simultaneously decarbonise current hydrogen production and deploy additional low-carbon supply.