Post-crisis restrictions on international banking can blunt growth prospects in developing countries
Growing restrictions imposed on foreign banks operating in developing countries since the 2007/9 global financial crisis are hampering better growth prospects by limiting the flow of much-needed financing to firms and households, a World Bank report warned on Tuesday.
International banking can have important benefits for development, but is no panacea, and carries risks. Developing economy policymakers would do well to consider how to maximize the benefits of cross-border banking while minimizing its costs, the World Bank's Global Financial Development Report 2017/2018: Bankers without Borders says.
The 2007-2009 crisis and economic downturn prompted an extensive re-evaluation of the benefits and costs of international banking and led to restrictions that brought a decade-long surge in financial services globalization and cross-border lending to a halt. However, developing countries may need to reconsider the value of international banks as critical gateways to global credit and faster economic growth, even as they continue to manage risks, the report says.
"As aspirations continue to rise all over the world, and the banking sector evolves, there is a critical question: will finance be a friend or foe in the fight to end poverty?" World Bank Group President Jim Yong Kim said. "International banking does create risks of exporting instability, especially for countries with poor regulations and institutions, and those risks need to be mitigated. But without a competitive banking sector, the poor will not be able to access basic financial services, many businesses will be locked out of markets, and growth in developing countries will stall."
Bank finance is essential for a vibrant private sector, particularly for nurturing small and medium-sized businesses. Developing countries can maximize benefits from a stronger banking system while shielding against risks through improving information sharing through credit registries, vigorously enforcing property and contract rights, and guaranteeing strong supervision of banks.
Rise of Developing Economy Banks
As advanced economy banks retrenched after the crisis, developing country banks stepped into the void and expanded across borders, accounting for 60 percent of new bank entries since the downturn. The result has been an increase in banking relationships between developing countries and regionalization of international banking operations.
For example, Africa's Ecobank started in Togo and now has operations in 33 countries across the continent. It also has offices in Paris, Beijing, Dubai, Johannesburg, and London, which allows it to attract capital from wealthy countries to invest across Africa.
At the same time, the total asset size of the world's largest banks increased by 40 percent, raising concerns that regulatory efforts since the crisis have failed to address the risk of banks that are too big to fail. In the face of greater uncertainty about the benefits of openness, many countries have viewed the recent expansion of the world's largest international banks with alarm and have restricted foreign banking. Nearly 30 percent of developing countries have put in place restrictions on foreign bank branches. These curbs are depriving many economies of opportunities to access global credit that could benefit businesses and households.
"Openness to international banking is no guarantee of financial development or stability," said World Bank Research Director Asli Demirguc-Kunt. "But a wealth of research shows how the right policies and institutions can ensure that openness leads to greater competitiveness, smoothing of local economic shocks, and increased access to the scarce capital needed to spur growth."
Done right, enabling foreign bank entry and improving financial openness – alongside well-functioning capital markets — can offer systemic benefits, including improved financial stability, greater competition, and improved resilience to economic shocks.
The report also examines both rewards and risks of rapidly expanding financial technology that works globally and across borders through digital products, with examples ranging from companies like Kenya's mobile money platform, M-Pesa, to the peer-to-peer Lending Club.
These technologies can speed transactions, lower costs, improve risk management, and extend financial services to underserved populations. However, they also pose risks through a lack of safety nets, potential abuse of personal data, and electronic fraud.
"While developing countries suffered collateral damage from the global financial crisis, the benefits of openness are too large to ignore," said Shanta Devarajan, World Bank Senior Director for Development Economics. "Achieving the levels of economic growth needed to end poverty depends on a competitive and stable financial sector."
Election-related violence claims 85 lives in Afghanistan: UN report
Eighty-five people were killed and another 373 injured during attacks related to the recent presidential election in Afghanistan, a report by the UN Assistance Mission in the country, UNAMA, reveals.
That number includes 277 casualties, 28 of them fatalities, that occurred on polling day on 28 September, with children making up more than one-third of the victims.
"These attacks, along with public statements made by the Taliban, revealed a deliberate campaign intended to undermine the electoral process and deprive Afghan citizens of their right to participate in this important political process, freely and without fear", said Tadamichi Yamamoto on Tuesday, the UN Special Representative for Afghanistan and head of UNAMA.
He commended the many Afghans who defied these threats to cast their votes. The report covers electoral proceedings from 8 June through 30 September, or two days after the vote.
UNAMA's Human Rights Service collected information from a wide variety of sources including victims, witnesses, government and security officials, as well as community elders, civil society activists and journalists.
More than 80 per cent, or 150 of the civilian casualties that occurred before polling day, resulted from two large-scale attacks in July and September.
UNAMA verified 100 separate incidents across Afghanistan on 28 September which resulted in the 277 casualties reported that day.
The majority, or 263, were attributed to the Taliban extremist group, which has opposed the internationally-recognized Government in Kabul since being driven from power in 2001.
The others were the result of crossfire incidents between the Taliban and the national security forces, while one incident was attributed to a pro-Government armed group.
Most Taliban attacks involved the use of rockets, grenades and mortars, as well as improvised explosive devices (IEDs) placed at or near polling centres, including schools.
"Deliberate acts of violence against voters, election workers, campaigners, election rally sites and polling centres are completely unacceptable", said Mr. Yamamoto.
He added that widespread or systematic attacks against civilians may constitute crimes against humanity, which the UN unequivocally condemns.
The report makes several recommendations aimed at protecting civilians. For example, "anti-government elements" must stop attacks directed at election-related facilities and cease the indiscriminate use of IEDs in civilian areas.
UNAMA also urged the Afghan authorities to fully document and investigate attacks and take steps to hold those responsible accountable.
Military operation in northeast Syria could see unintentional release of ISIL affiliates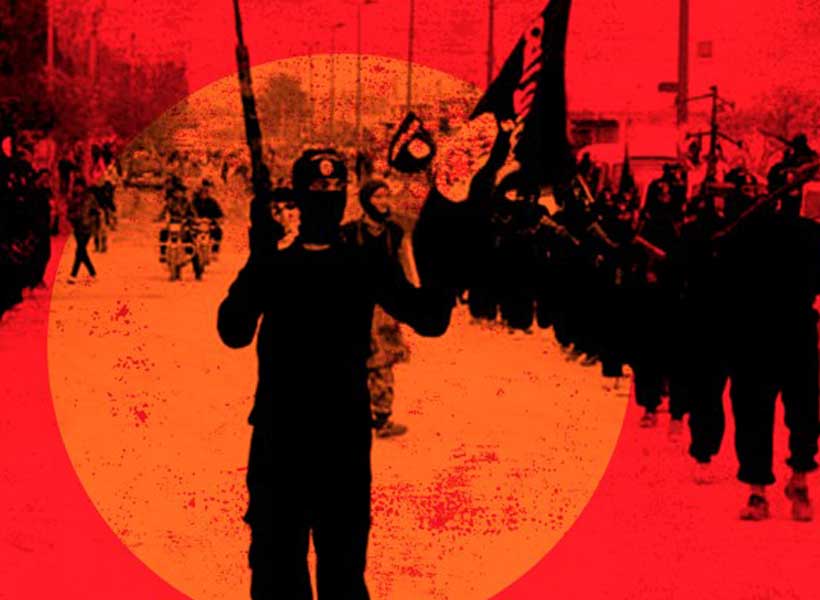 The ongoing Turkish military incursion in northeast Syria could unintentionally lead to the release of scores of people associated with the terrorist group ISIL, the UN Secretary-General fears.
António Guterres called for an immediate de-escalation of the fighting which has generated many civilian casualties and displaced up to 160,000 people in less than a week.
"He also notes with serious concern that the current military operations could lead to the unintended release of individuals associated with ISIL, with all the consequences this could entail," according to a statement issued on Monday by his spokesperson.
Kurdish militia have been holding holding more than 12,000 suspected ISIL members in prisons in northeast Syria, according to media reports.
The Turkish military offensive was launched last Wednesday, just days after the United States announced it was withdrawing its troops from the region.
US forces had long been working with Kurdish militia in northeast Syria to root out ISIL. Turkey regards the Kurdish militia as terrorists.
International media report that the Kurdish forces have struck a deal with the Syrian Government which will allow national forces into the area.
The UN chief has underlined the need for sustained and safe humanitarian access to people in need. He also emphasized that civilians must be protected.
The UN humanitarian affairs office, OCHA estimates that the military assault has so far generated between 150,000 to 160,000 "population movements", with more expected.
Call for humanitarian access
In addition to the displacement, humanitarians are concerned about the situation of some 13,000 internally displaced people (IDPs) living in the Ein Issa camp in Raqqa governorate.
It is among camps in three locations housing more than 100,000 displaced people, mainly women and children "with presumed links to ISIL fighters", according to the Independent International Commission of Inquiry on the Syria, appointed by the UN Human Rights Council.
OCHA said reports indicate that although a number of residents have fled the camp, most remain behind.
The UN is calling for immediate protection of the camp, alongside guarantees of safe and unhindered passage for the IDPs to leave for the provincial capital, also called Raqqa, or other areas.
People also have been evacuating from Mabruka camp, located in neighbouring Al-Hasakeh Governorate in the far northeast corner of Syria, where around 19 families remain.
"During the morning of 13 October, a truck rented by IDPs to leave Mabruka hit a landmine before reaching the camp, wounding the driver. As a result, the trucks were unable to reach the camp to transfer people out," OCHA said in its latest Syria update.
Impact on health care
As shelling continues in the border city of Quamishli, also in Al-Hasakeh governorate, the UN and its partners are increasingly concerned about the security of staff on the ground. OCHA reported that international humanitarian partners have been forced to evacuate personnel and relocate some operations to safer areas away from the border.
The insecurity is also having an impact on the already weakened health services in northeast Syria, the World Health Organization (WHO) informed.
Two national hospitals, three field hospitals as well as health centres and health facilities at IDP camps are either out of commission or offering limited services. Additionally, some health partners have also suspended their services
WHO is working to respond to needs during what it described as "this chaotic and fast-moving situation."
The UN health agency and partners have pre-positioned thousands of medical treatments, vaccines and trauma medicines at a hub in Qamishli, with thousands more being airlifted this week.
EU trade agreements: Delivering new opportunities in time of global economic uncertainties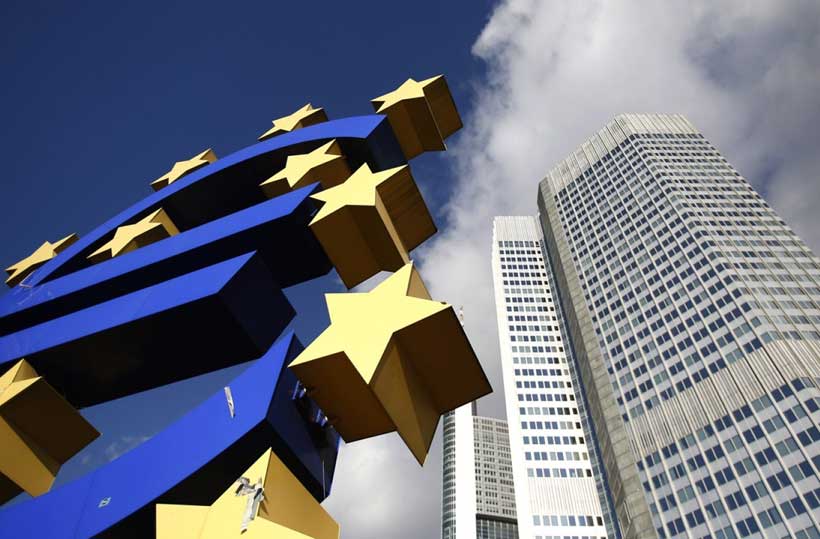 Despite the difficult global economic climate, European companies have continued to make good use of the opportunities created by the European Union's trade network – the largest in the world. In 2018 this network covered 31% of Europe's trade exchanges, a figure that is set to rise significantly (to almost 40%) as more trade agreements enter into force, according to the European Commission's annual report on the implementation of trade agreements released today. Overall, trade accounts for 35% of the EU's gross domestic product (GDP).
In 2018 EU exports to and imports from trade agreement partners showed positive developments, with a continued growth of 2% and 4.6% respectively, with a strong performance of EU agri-food exports. The EU's growing network of trade agreements is creating economic opportunities for workers across Europe, with over 36 million jobs being supported by exports to outside of the EU. The EU recorded a surplus of €84.6 billion in trade in goods with its trade agreement partners, compared to its overall trade deficit with the rest of the world of about €24.6 billion.
Commenting on the report, Commissioner for Trade Cecilia Malmström said "Trade agreements create opportunities for European businesses to grow and hire more people. Today's report shows that overall trade is up, and more of our global trade is covered by preferential deals than ever before. Our food and drink exports in particular are flourishing thanks to lower tariffs and legal protection abroad for artisanal EU products like Champagne and Feta. The report also provides evidence of how our focus on trade and sustainable development is bearing fruit. Furthermore, we have taken a number of unprecedented steps to enforce the commitments made by our trade partners in the last year, including notably on workers' rights. There is still work to be done, of course. But by opening up this data to the wider public we hope to launch a wider discussion about how to make sure trade agreements benefit as many citizens as possible."
Looking at specific sectors across agreements, the 2018 report shows:
EU agri-food exports to trade partners continued to grow with an overall increase of 2.2% compared to the previous year. Exports of agri-food products to South Korea also gained 4.8 %. Also noteworthy are agri-food exports to Georgia, Moldova and Ukraine, which grew by 11% compared to 2017;
EU industrial goods exports also increased overall by 2%, with stronger growth among others for chemicals (2.5 %), mineral products (6 %) and base metals (4.4 %).
Looking for instance at one of the recent trade agreements, the report shows that in the first full calendar year (2018) of the EU-Canada trade agreement implementation:
bilateral trade in goods grew by 10.3% and the EU's trade surplus with Canada increased by 60%;
EU goods exports to Canada rose by 15% (or €36 billion in extra export revenue), especially for sectors where import duties were previously high such as pharmaceuticals (up 29%), machinery (up 16%) or organic chemicals (up 77 %); 
EU Agri-food exports to Canada (accounting for 9% of total EU exports) rose by 7%.
Moreover, following intensive discussions in the joint committees created under the different trade agreements, several partner countries lifted barriers to trade, thus allowing more EU companies to benefit fully from the opportunities these agreements offer. Danish and Dutch farmers, for example, will be able to export beef to South Korea, while Poland and Spain will be able to export poultry meat to South Africa.    
The report investigates also the impact of the provisions included in the dedicated 'Trade and Sustainable Development' (TSD) chapters, which are part of all modern EU trade agreements. These chapters aim at engaging with trade partners to implement international rules on labour and the environment, as incorporated in multilateral environmental agreements or International Labour Organisation (ILO) conventions. Recent achievements ahead of the entry into force of the respective agreements include the ratification by Mexico and Vietnam of ILO Convention 98 on the rights to organise and collective bargaining. Additionally, the agreements with Vietnam, Japan, Singapore, Mercosur and Mexico include reinforced commitments to effectively implement the Paris Agreement on Climate Change.
In 2018 and 2019, the EU also took several enforcement actions under its trade agreements, including in relation to labour standards. Among other examples, the EU requested a panel following South Korea's failure to ratify ILO Conventions on workers' rights, notably freedom of association and collective bargaining.
However, the report also highlights the need to increase efforts – together with Member States and stakeholders – to raise awareness of the opportunities trade agreements offer, as well as stepping up enforcement action so the agreements deliver the intended results. 
The report will now be subject to discussion with the European Parliament and Member States' representatives in the Council.