In wake of Paradise Papers leak, UN experts urge States to take action against corporate tax fraud
Ratings agencies must downgrade businesses responsible for unethical practices such as tax evasion carried out through off-shore-registered companies, two United Nations human rights experts warned, while urging countries to cooperate to counter this global tax abuse problem.
"States must stop harmful tax competition amongst each other and work together to stop unethical tax avoidance schemes for wealthy individuals and international corporations," said Juan Pablo Bohoslavsky, the UN Independent Expert on the effects of foreign debt and human rights, who also monitors the impact of illicit financial flows.
Mr. Bohoslavsky made the comment as information from the leak of the so-named 'Paradise Papers' continues to be exposed, following series of tax abuse scandals.
The Paradise Papers presented systematic tax avoidance by well-known international corporations, making use of tax havens in places such as Bermuda, the Cayman Islands, and the Isle of Man.
"Wealthy individuals and international corporations are continuing to engage in unethical practices, reducing their tax burdens to minimal levels by using tax havens, which undermines the realisation of human rights," Mr. Bohoslavsky warned Thursday.
In this connection, Surya Deva, chairperson of the UN Working Group on Business and Human Rights, called on businesses to assume their corporate responsibility, in line with the UN Guiding Principles on Business and Human Rights.
"All business enterprises have a responsibility to avoid adverse human rights impacts caused or contributed by their tax evasion practices," said Mr. Deva.
Noting that many countries are struggling with increased debt levels as tax revenues do not match public expenditure, the experts urged Governments to make greater efforts to ensure tax justice rather than reducing spending on infrastructure.
They also warned law firms that facilitate tax avoidance schemes to assume their responsibility.
"The UN Guiding Principles apply to law firms too – they should consider human rights implications of their legal advice given to businesses," said Mr. Deva.
The experts further underscored that corporations should extend their commitments for respecting human rights to taxation, to be considered ethical.
UNIDO and WAIPA launch e-learning module on impact investing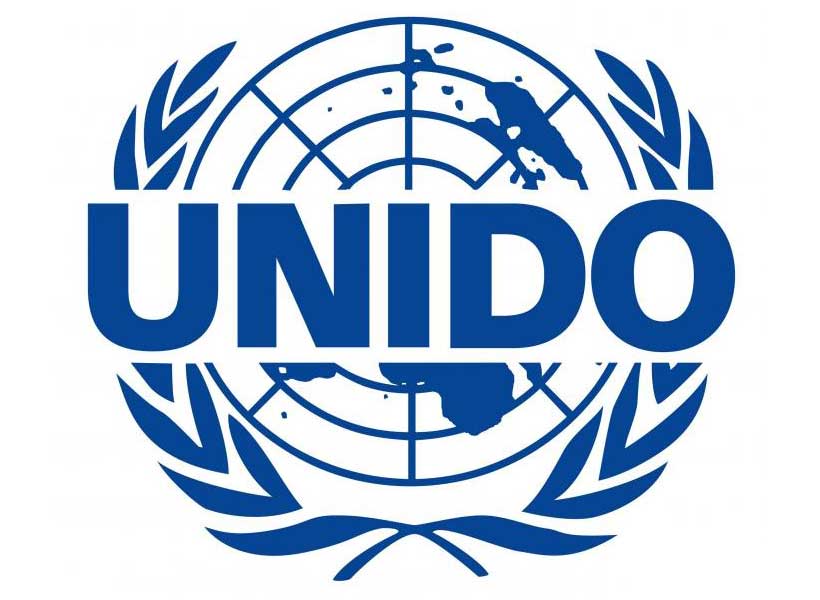 The United Nations Industrial Development Organization (UNIDO) and the World Association of Investment Promotion Agencies (WAIPA) launched a 4-module e-learning course on "Impact Investing" on the Knowledge Hub of UNIDO's Department of Trade, Investment and Innovation (TII). The course will allow to improve knowledge of the fast-rising impact investing segment and to understand how this new important trend will affect investment promotion and facilitation efforts by investment promotion agencies (IPAs). The course was prepared with the support of one of the pioneers and now largest impact investors in France, "Investisseurs et Partenaires" (I&P). I&P is headed by former Director of France's International Development Agency, Jean-Michel Severino, who visited UNIDO in April 2018 to explore cooperation and synergies with UNIDO's investment promotion work in Africa.
This course is the follow-up and complement to the successfully organized workshop for IPAs on impact investing, organized between WAIPA, UNIDO and the Turkish Cooperation and Coordination Agency (TIKA) in February 2018. It is a response to the IPAs' need to be equipped with novel methodologies for the promotion of foreign direct investments (FDI) with concrete impact on the Sustainable Development Goals (SDGs). As a recent IPA survey report of UNIDO's partner WAIPA revealed, 67 per cent of all IPAs consider the attraction of SDG investments to be of great importance, with job creation and technology transfer impact ranked highest.  The e-learning course will be complemented by physical classroom trainings.
The TII Knowledge Hub features further e-learning courses on "Quality Infrastructure and Trade" (9 modules in total) and "E-commerce" (8 modules in total). Participation is free of charge and a certificate will be issued.
Guterres: Two States 'side-by-side' is the 'peaceful and just solution' for Israel-Palestine conflict
A "peaceful and just solution" to the Israel-Palestine conflict can "only be achieved" through two States "living side-by-side in peace and security", United Nations Secretary-General António Guterres reiterated on Friday
In his address to the Committee on the Exercise of the Inalienable Rights of the Palestinian People, which was established by the UN General Assembly in 1975, Mr. Guterres said on Friday that "based on relevant UN resolutions, long-held principles, previous agreements and international law", Jerusalem should be the capital of both States.
"Unfortunately, over this past year, the situation has not moved in that direction", he continued, pointing to protests that began along the border fence with Gaza last year that left hundreds dead and thousands wounded by Israeli security forces.
He also cited "security incidents and provocations by Hamas and other militants in Gaza", including the launching of rockets and incendiary kites that dangerously escalated the situation.
"Thanks to UN and Egyptian mediation efforts, a major escalation was avoided", he continued, appealing to Hamas authorities in Gaza to "prevent provocations". The UN chief said that under International Humanitarian Law, "Israel, too, has a responsibility to exercise maximum restraint", except as a last resort.
Mr. Guterres underscored that the UN firmly supports Palestinian reconciliation and "the return of the legitimate Palestinian Government to Gaza", as "an integral part of a future Palestinian State".
Spelling out that the ongoing humanitarian crisis in Gaza must be "immediately addressed", he detailed that some two million Palestinians "remain mired in increasing poverty and unemployment, with limited access to adequate health, education, water and electricity", leaving young people with "little prospect of a better future".
"I urge Israel to lift restrictions on the movement of people and goods, which also hamper the efforts of the United Nations and other humanitarian agencies, without naturally jeopardizing legitimate security concerns," the Secretary-General stated.
Lauding the UN Relief and Works Agency for Palestine Refugees in the Near East (UNRWA) for its "critical work" in Gaza, the occupied West Bank and across the region, he called on the international community to "significantly" increase efforts to revitalize Gaza's economy.
Turning to the "risk of further unrest in the West Bank", the UN chief flagged that Israeli construction and settlement plans have expanded, including in East Jerusalem.
"Settlements are illegal under international law" he asserted. "They deepen the sense of mistrust and undermine the two-State solution".
Mr. Guterres said he regretted Israel's decision not to renew the mandate of the Temporary International Presence in Hebron, saying: "I hope an agreement can be found by the parties to preserve this long-standing and valuable arrangement."
"Palestinians have endured more than a half-century of occupation and denial of their legitimate right to self-determination" with both sides continuously suffering from "deadly cycles of violence", said the Secretary-General.
He indicated that leaders bore the responsibility to "reverse this negative trajectory and pave the way toward peace, stability and reconciliation" and praised the Committee for keeping the focus on the ultimate objective of a "peaceful solution with two States coexisting in peace and security" as the only way to achieve the inalienable rights of the Palestinian people.
"As I have said repeatedly, there is no Plan B", concluded Mr. Guterres.
Reducing Gender Gap Boosts Sri Lankan Economy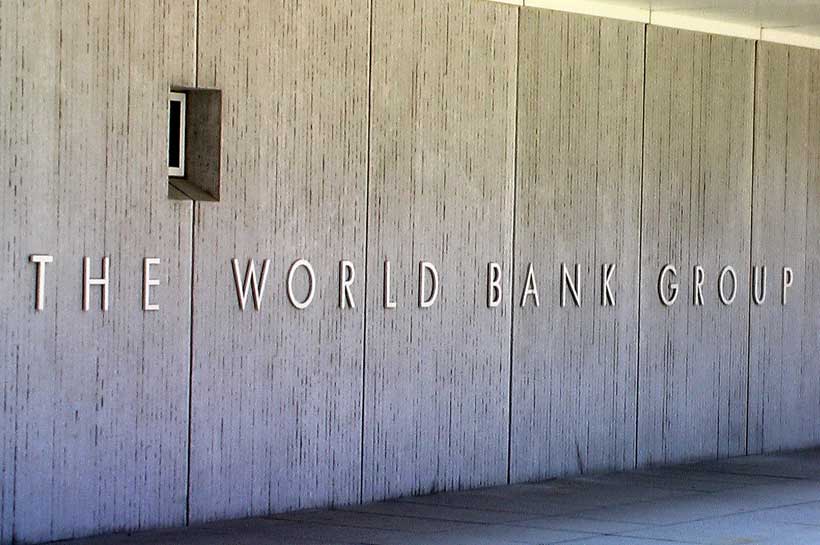 The World Bank Vice President for South Asia Region, Hartwig Schafer concluded his three-day visit to Sri Lanka on Friday with a commitment to work with public and private sectors to create the space for women to access work and remain at work. Evidence suggests that Sri Lankan women are excelling in higher education and outlive men, but they are not part of the workforce. This comes at great cost to economic growth.
During the visit the Vice President met with the President of Sri Lanka, HE Maithripala Sirisena, Prime Minister, Hon. Ranil Wickramasinghe, Minister of Finance, Hon. Mangala Samaraweera, State Minister of Finance, Hon. Eran Wickremaratne, the Mayor of Colombo, HW Rosy Senanayake and the Governor of the Central Bank of Sri Lanka, Indrajith Coomaraswamy. He also interacted with community groups, project officials, private sector, development partners, civil society groups and completed a field visit to learn about a planned project to mitigate flood risk in Colombo. He also launched the latest edition of the Sri Lanka Development Update (SLDU), a report on the key developments over the past six months in Sri Lanka's economy, placed in a longer term global context. On the last day, he participated in an exhibition and awards ceremony for female photographers at the Colombo Municipal Council.
"Getting more women into jobs is not only a development imperative, but there's also a strong business case" said Schafer highlighting Sri Lanka's achievements in human capital development and economic growth amidst challenges and risks. "Sri Lanka specifically could grow its economy by as much as 20 percent in the long-run by closing the gender gap in the workforce" emphasized Schafer quoting data from an IMF study.
Schafer concluded his visit with a meeting with His Excellency, the President of Sri Lanka. The VP reaffirmed the World Bank's commitment to continue the over Six-decade long partnership with the country.
Earlier, Schafer visited a future project site along the Kelaniya river, the third largest river basin in Sri Lanka providing around 80 percent of drinking water to residents of Colombo. Schafer met with the project officials and communities to understand the current challenges due to changing weather patterns, flash floods and loss of life and livelihoods. Around 740,000 people are at risk of a 5 year flood with around $240 million flood related losses estimated. He observed the potential investments that could mitigate flood risk as well as improve the quality of drinking water and quality of life alongside the river.
During meetings with the Prime Minister, Minister of Finance and the Central Bank Governor, Schafer discussed the Government of Sri Lanka's reform agenda. Schafer congratulated the Government's achievements in reforms and moving up to the top 100 rank in the Doing Business index. Inland revenue act, the fuel pricing formula, national audit act and the active liability management act were among the noteworthy reform achievements. They also discussed the remaining challenges of stabilizing financial system, risk management and building fiscal resilience.
The State Minister of Finance and the Mayor of Colombo engaged in conversations around increasing women's participation in the workforce on the sidelines of two events; the launch of the SLDU and an event to award women photographers, which was a part of a year-long partnership campaign to press for progress in reforms to increase women's participation in the workforce. The World Bank will continue to work with both public and private sector partners through its operations in Sri Lanka to press for progress to create the space for women to get into work and remain at work.
Background: IBRD and IDA portfolio commitments currently total US$ 1728.5 million (as of January 2019) with 14 operations under implementation. Currently, nearly 60 percent of commitments comprised lending in the sustainable development cluster (urban, climate resilience, agriculture, environment and water) and another 36 percent in human development (education, health and social protection). Sri Lanka graduated from IDA at the end of IDA17 and currently receives transitional financing from IDA18 (FY18-20) amounting to US$407 million.