Audrey Azoulay appointed new UNESCO chief
Member States of the United Nations Educational, Scientific and Cultural Organization (UNESCO) on Friday appointed Audrey Azoulay, a former culture minister of France, to the top post of the agency.
"I now think of all the people I met in recent months, or had met in my various professional capacities, who have great expectations from UNESCO," Ms. Azoulay told the UNESCO General Conference, which endorsed her 13 October nomination by agency's Executive Board.
Ms. Azoulay, who will replace outgoing Director-General Irina Bokova, will take office on 15 November.
"I think of UNESCO's mandate, which is strikingly modern. I think of all of you who are aware of the difficulties of the Organization but who know that it is irreplaceable, that it is essential, in facing current global challenges and who aspire to the unity and serenity necessary to let it exercise its mandate to best effect," Ms. Azoulay said.
Born in 1972, Ms. Azoulay was France's Minister of Culture and Communication from February 2016 to May 2017.
She has occupied senior positions in France's public broadcasting sector and then served as rapporteur to France's public auditing authority, the Cour des comptes, and as a European Commission legislative expert on issues of culture and the media.
Ms. Azoulay served France's National Cinema Centre (CNC), first as Deputy Audiovisual Director, then as Director of Financial and Legal Affairs, and finally as Deputy Director-General.
A graduate of the Ecole National d'Administration and the Paris Institut d'études politiques, Ms. Azoulay also holds a Masters degree in Business Administration from the University of Lancaster (UK).
She is the 11th Director-General of UNESCO and the second woman to occupy this position.
UNESCO is responsible for coordinating international cooperation in education, science, culture and communication. The organization's theme is 'Building peace in the minds of men and women,' and the themes that fall under its mandate include education in the twenty-first century, fostering free expression, protecting cultural heritage and stewardship of the planet's oceans.
Leaders Will Address the Cultural Dimensions of "Globalization 4.0" in Davos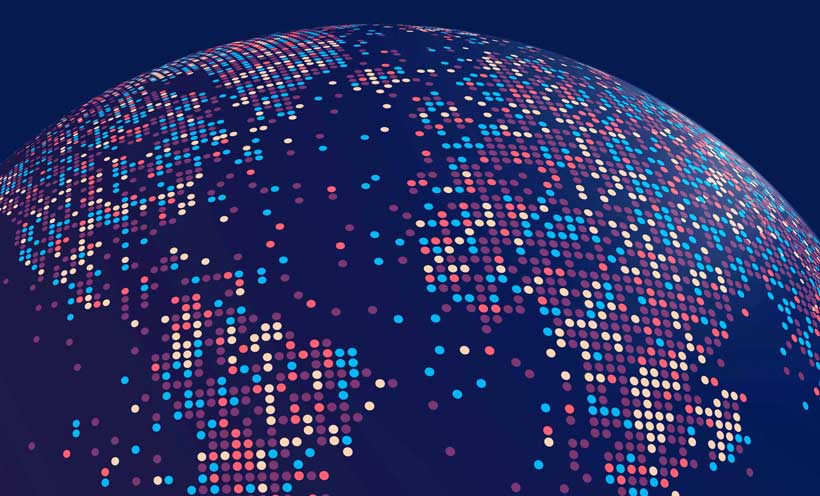 The World Economic Forum announced today that several cultural leaders will participate in its Annual Meeting 2019 in Davos-Klosters. These cultural leaders will join their peers from business, government, the media and civil society to advance dialogue on how inclusivity and sustainability can be the pillars of change under the meeting's theme, Globalization 4.0: Shaping a Global Architecture in the Age of the Fourth Industrial Revolution.
Cultural leaders will include the 2019 Crystal Award recipients conductor Marin Alsop (USA), film director Haifaa Al-Mansour (Saudi Arabia), and broadcaster and naturalist Sir David Attenborough (UK). Others include the "world's best teacher" Andria Zafirakou (UK), VR filmmaker Milica Zec (USA), photographer Rena Effendi (Turkey), robotics artist Madeline Gannon (USA), and the 2018 winner of the Young Wildlife Photographer of the Year award, 16-year-old Skye Meaker (South Africa).
"All the major intractable issues we face, from inequality to climate change, have important cultural dimensions. Our goal is to help identify roadblocks, shift perceptions, and inspire change," said Nico Daswani, Head of Arts and Culture at the World Economic Forum.
Arts and Culture will be integrated across disciplines and in joint efforts with several partners to advance change in the following areas:
A focus on disability inclusion for the one billion people in the world living with a disability. The main exhibition at the Annual Meeting, ACCESS+ABILITY, developed in collaboration with Cooper Hewitt, Smithsonian Design Museum, will present 20 ingenious, recent designs made with and by people with disabilities. Items include an eye-tracking device for hands-free communication, adaptive clothing and a Braille smartwatch. The items demonstrate that designing for inclusion spurs innovation and benefits everyone. Several related sessions including interactive workshops, the "Business Case for Disability Inclusion" panel, the Sensory Dinner in the Dark experience every evening, by Sight of Emotion and led by visually-impaired guides, and the insights of several people with disabilities, will contribute to providing leaders with tools for making businesses, schools and cities more accessible. #WEFaccessible #valuable
At a time of catastrophic destruction of our natural habitat, biodiversity will also be on the agenda with activities that include the groundbreaking Tree VR, an award-winning multi-sensory experience that simulates becoming a tree; the Wildlife Photographer of the Year Award exhibition from the Natural History Museum, London, showcasing some of the world's best nature photography through immersive projection-mapping; and the private, world-premiere screening of segments of Our Planet, a new series from Netflix in collaboration with the World Wide Fund for Nature (WWF) and Silverback Films, which will be presented and narrated live on stage by Sir David Attenborough (22 January). Several panels will also promote the #newdealfornature for leaders to set and agree on new environmental targets for 2021.
A focus on youth, diversity and freedom of expression, including the Opening Concert (21 January) led by Crystal Awardee Marin Alsop conducting the Taki Concordia Orchestra, in association with Southbank Centre and the Royal Academy of Music, London. Featured will be special guest Clara Shen, a 13-year-old winner of the 2018 Junior Menuhin Competition, and a world-premiere composition by Anna Clyne. The concert is supported by Intesa Sanpaolo. The Closing Concert (25 January) will feature a quartet from the Sphinx Virtuosi, that includes some of the best young African-American and Latino soloists in the USA, performing to awe-inspiring imagery from National Geographic of the Earth from Space. The concert is supported by Robert Smith, Founder, Chairman and Chief Executive Officer of Vista Equity Partners, and Board Chairman, Carnegie Hall. The meeting will also feature the exhibition "Cartooning for Peace – Davos Edition" in collaboration with editorial cartoonist Patrick Chappatte. It presents the work of cartoonists from around the world, who have taken on cultural taboos and thorny issues through art and humour. Finding Hope, a monumental site-specific surrealist mural inside the Congress Centre by Iranian artist Mehdi Ghadyanloo will offer an evocative reminder of our need to eschew simplistic narratives and engage with the myriad complexities of our global society.
Plovdiv and Matera: 2019 European Capitals of Culture
As of 1 January 2019, Plovdiv (Bulgaria) and Matera (Italy) will hold the title of European Capital of Culture for one year.
European Commissioner for Education, Culture, Youth and Sport, Tibor Navracsics, said: "The programmes for Plovdiv and Matera show how these cities envisage both their own future and that of Europe, whilst celebrating their extraordinary centuries-old heritage. The European Capital of Culture initiative brings people together and highlights the role of culture in building a European identity. Both cities will help ensure a long-term impact of last year's successful European Year of Cultural Heritage, which has demonstrated how culture can transform our cities and regions for the better. I wish Plovdiv and Matera every success in the coming year."
Plovdiv is the first ever Bulgarian city to be chosen as European Capital of Culture. With a full programme under the motto "Together", 2019 will bring new opportunities to the region and international visibility for the city. More than 300 projects have been organised in Plovdiv, as well as the South Central Region of Bulgaria, and the cities of Varna, Sofia and Veliko Tarnovo, including festivals and community-based projects, structured around themes linked to the characteristic features of Plovdiv, its history, cultural heritage, as well as the challenges facing the city. From discovering the Cyrillic alphabet through various exhibitions, to joint theatre productions with the Western Balkans and the Roma and Turkish communities, visitors will have an array of activities to participate in. The opening celebrations will take place from 11 – 13 January, with a series of indoor and outdoor events, including a music, light and dance performance on the evening of 12 January.  Commissioner for Digital Economy and Society Mariya Gabriel will attend the official opening ceremony on 12 January.
The programme for Matera has been organised under the motto "Open Future", and will have a special focus on social and cultural inclusion and collaborative innovation. Highlights include "Ars Excavandi", a contemporary look at the history and culture of subterranean architecture; "Re-reading Renaissance", a journey through the artistic past of Basilicata and Apulia; and "Poetry of primes", an exhibition on the central role of mathematics in the work of artists throughout the ages. Matera will also stage the first open-air performance of the opera Cavalleria Rusticana in co-operation with Teatro San Carlo, as well as 27 projects developed with local creative communities and partners from Europe. The opening celebrations will take place on 19 and 20 January and will gather 2,000 musicians from all the villages of the Basilicata region and many other parts of Europe. Commissioner Navracsics will attend the official opening ceremony on 19 January.
Background
Melina Mercouri, the then Greek Minister of Culture, took the initiative to start the European Capital of Culture in 1985. It has since become one of the most high-profile cultural initiatives in Europe. The cities are selected on the basis of a cultural programme that must have a strong European dimension, promote the participation and active involvement of the city's inhabitants and contribute to the long-term development of the city and its surrounding region.
Holding the title of European Capital of Culture is also an excellent opportunity for the cities to change their image, put themselves on the world map, attract more tourists and rethink their development through culture. The title has a long-term impact, not only on culture but also in social and economic terms, both for the city and the region.
In 2018, Valletta in Malta and Leeuwarden in The Netherlands were European Capitals of Culture. Following Plovdiv and Matera in 2019, the future European Capitals of Culture will be Rijeka (Croatia) and Galway (Ireland) in 2020, Timisoara (Romania), Elefsina (Greece) and Novi Sad (Serbia, candidate country) in 2021, Esch (Luxembourg) and Kaunas (Lithuania) in 2022, and Veszprém (recommended) in Hungary in 2023.
Camille Corot is best known as the great master of landscape painting in the 19th century who bridged the French neoclassical tradition with the impressionist movement of the 1870s. His figure paintings constitute a much smaller, less well-known portion of his work, but they appeared throughout his prolific fifty-year career, with particular force toward the end. Rarely seen outside his studio during his lifetime, these works made an impact on later nineteenth- and early twentieth-century modernist artists who copied or borrowed from them, such as Paul Cézanne, Pablo Picasso, and Georges Braque. Dressed in rustic Italian costume or stretched nude on a grassy plain, Corot's women read, dream, and gaze directly at the viewer, conveying a sense of their inner lives. His sophisticated use of color and his deft, delicate touch applied to the female form resulted in pictures of quiet majesty. The forty-five paintings on display, created between the mid-1830s and the early 1870s, are largely divided into three major subjects: costumed single figures, nudes, and allegorical studio scenes.
The exhibition is curated by Mary Morton, curator and head of the department of French paintings, National Gallery of Art, Washington September 9 – December 31, 2018