UN General Assembly again calls for lifting US embargo against Cuba
The United Nations General Assembly on Wednesday adopted a resolution underlining the need to end the economic, commercial and financial embargo imposed by the United States against Cuba.
In the resolution, the Assembly reiterated its call to all UN Member States to refrain from promulgating and applying laws and measures not conforming with their obligations under the UN Charter and international law, which reaffirm freedom of trade and navigation. The Assembly "once again urges States that have and continue to apply such laws and measures to take the necessary steps to repeal or invalidate them as soon as possible," the resolution added.
The resolution enjoyed favorable votes from 191 of the 193 UN Member States. The United States and Israel opposed the text.
Last year, these two countries, for the first time in the 25-year history of the annual review of the issue, abstained in the vote rather than rejecting the text.
Latin America and Caribbean on the Brink of Massive Solar Power Growth
Latin America and the Caribbean could grow their installed solar capacity by a factor of 40 by 2050, a new report by the International Renewable Energy Agency (IRENA) shows. Annual investmens exceeding seven billion would see the region's solar PV capacity rise from 7 gigawatts (GW) today, to more than 280 GW by mid-century. While solar energy remains the highest in Asia, North America and Europe, market growth is set to shift to other regions in the world.
By that time, solar PV would represent the second-largest power source behind wind, generating a quarter of the world's power, "Future of Solar Photovoltaic" launched today at "Sun World 2019" in Lima finds. In total, global solar power capacity would rise from 480 GW in 2018 to over 8000 GW by 2050, growing by nearly 9 per cent every year.
"Solar PV and other renewables sources represent the most effective and ready solution for addressing growing energy demand and limiting carbon emission at the same time," said IRENA's Director-General Francesco La Camera. "Renewables are practical, affordable and climate-safe. They are key to sustainable development, enabling energy access, spurring economic growth, creating employment and improving health. Particularly solar energy is set to become one of the most prominent power sources in 2050. Projected growth rates in markets like Latin America showcase that we can extend the energy transition to all countries. It's possible."
If accompanied by sound policies, the transformation driven by renewables such as solar can bring substantial socioeconomic benefits, IRENA's new report finds. The global solar industry has the potential to employ over 18 million people by 2050, four times more than the 4.4 million jobs today.
Over the last decade, installed capacity of off-grid solar PV has grown more than tenfold, from roughly 0.25 GW in 2008 to almost 3 GW in 2018 around the world. With its modular and flexible nature, solar PV technology can be adapted to a wide range of off-grid applications and to local conditions. Indeed, off-grid solar PV is a key technology for achieving universal electricity access, in line with the UN Sustainable Development Goals.
Similarly, the deployment of rooftop solar PV systems has increased extensively, which today makes solar PV in some markets more attractive than buying electricity from the grid. The competitiveness of distributed solar power is clearly raising deployment in large markets, including Brazil, China, Germany and Mexico.
Statistical highlights:
Accelerating solar PV can cut energy-related CO2 emissions by 21 per cent in 2050.
With over 50 per cent of installed capacity in 2050, Asia (mostly China) would continue to dominate solar PV power, followed by North America (20%) and Europe (10%). The Latin American market would grow from 7 GW in 2018 to over 280 GW.
Annual solar PV investment would have to increase by 68 per cent on average globally, from USD 114 billion in 2018 to USD 192 billion in 2050.
Global levelised cost of electricity (LCOE) for solar PV will continue to fall from an average of USD 85 cents per kilowatt-hour (kWh) in 2018 to between USD 5-14 cents per kWh by 2050. A recent solar and wind power auction in Colombia was awarded for an average electricity price of USD 27 cents per kWh.
Due to innovations, solar PV remains a fast-evolving industry. Floating PV is one of the most prominent examples with global cumulative installed capacity exceeding 1 GW in 2018. Battery storage and electric vehicles are key solutions to support the grid and manage high shares of solar PV as well as to guarantee the flexibility of the power system.
The full report "Future of Solar Photovoltaic. Deployment, investment, technology, grid integration and socio-economic aspects" can be found here.
ADB Project to Promote Rural Entrepreneurship in Nepal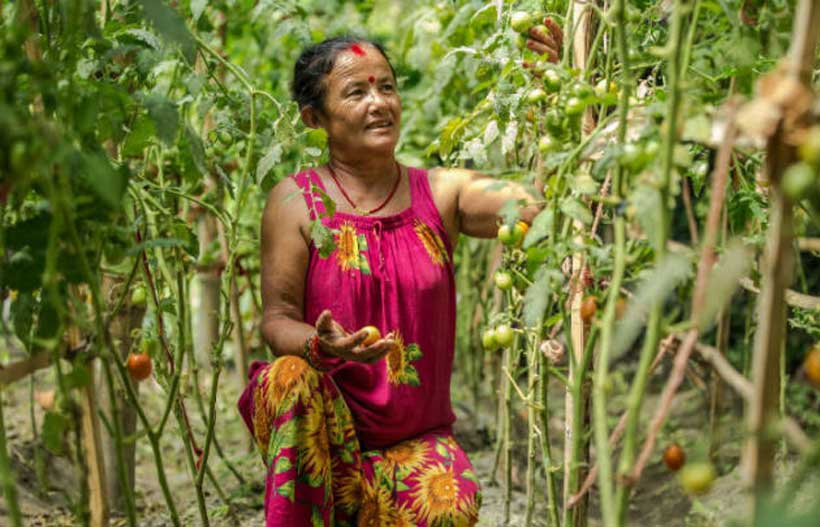 The Asian Development Bank (ADB) has approved a $50 million loan for a project that will improve the livelihoods and increase incomes of small farmers in Nepal by helping them in the financing, development, and operations of rural enterprises.
"Rural enterprises have a huge potential in contributing to the economy of Nepal, but this potential has to be realized by providing them with the necessary boost they need, both financially and technically," said ADB Senior Portfolio Management Specialist Ms. Mayumi Ozaki. "The ADB project will help provide much-needed financing to subsistence farmers, through the Small Farmers Development Bank (SFDB), so they can develop their enterprises and improve their livelihoods."
Agriculture plays a significant role in Nepal's economy, contributing about 27% of the country's gross domestic product and employing about 70% of the population. However, the sector is largely subsistence in nature, with a heavy focus on primary production of crops and livestock, which is not enough to move rural households out of poverty. Shifting from current subsistence agricultural production to value-adding rural enterprises can help rural households improve their income stream.
The Rural Enterprise Financing Project will help improve rural enterprises' and cooperatives' access to finance, addressing the low appetite of formal financial institutions in financing rural enterprises given that only about a quarter of banks' total loan portfolios go to micro, small, and medium-sized enterprises. This aversion to rural enterprise financing stems from banks' limited rural outreach; limited knowledge and risk assessment capacity in rural enterprise financing; and rural enterprises' difficulty in securing valid loan collateral.
ADB's assistance will help develop and finance at least 50 collective enterprises—which include commercial farming, milk collection centers, mustard oil mills, rice mills, as well as seed and tea processing factories—with value chain development and business facilitation support. This will be coursed through SFDB, which will make loans of up to NRs20 million ($175,132) to a collective enterprise with shareholders comprised of at least 40% women.
The project, meanwhile, will support about 500 individual small farmers, at least 30% being women, who are willing to start or expand their individual enterprises, with loans of up to NRs5 million. The project will also provide technical support including capacity building in finance, business appraisal, due diligence, risk assessment, financial management, and safeguards.
ADB will also provide grants of $500,000 from the Technical Assistance Special Fund and $250,000 from the Financial Sector Development Partnership Special Fund for the project, which is due for completion in mid-2025.
Climate change: Scientists warn over impact on food security and oceans
UN climate scientists presented MEPs with new evidence on how climate change is affecting food production and oceans.
The Intergovernmental Panel on Climate Change is the United Nations body for assessing the science related to climate change. In August, it presented a report on climate change and land and in September one on the oceans and cryosphere in a changing climate. The reports are the latest scientific input for the UN climate summit COP25 to be held in Madrid in December.
The scientists behind the reports presented their findings to Parliament's environment, development and fisheries committees on Wednesday 6 November.
Food production and climate change a two-way street
Professor Jim Skea told MEPs climate change was exacerbating land degradation, such as erosion and pollution, which in turn affects infrastructure and people's livelihoods. Better land management can help tackle climate change but it must be complemented by other action, he added.
Dr Jean-François Soussana noted that the food system accounts for between a fifth and a third of all greenhouse gas emissions caused by humans. At the same time, climate change affects food security through declining crops of wheat and maize. He warned that in future the stability of our food supply would decrease further as the magnitude and frequency of extreme weather events increases.
Melting ice, rising seas
According to scientists, the rise in sea level is accelerating, mainly due to the Greenland and Antarctic ice sheets melting faster.
Professor Hans-Otto Pörtner warned that in a business as usual scenario the sea level is estimated to rise about five metres by 2300. In addition, in warming oceans marine life has access to less oxygen and nutrients, putting food security at risk for communities dependent on seafood.
Pörtner added: "To minimise the severity of the impact of climate change, every bit of warming matters, each year matters, each choice matters, and most importantly, political and societal will matters."