Suspected cholera cases in crisis-torn Yemen near 900,000
Already struggling to cope with a dire humanitarian crisis, war-torn Yemen is now facing the fastest-growing cholera epidemic ever recorded, with some 895,000 suspected cases as of 1 November, the United Nations relief wing reported Thursday.
The UN Office for the Coordination of Humanitarian Affairs (OCHA) said that nearly have the suspected cases are children. Overall, there have been nearly 2,200 associated deaths since 27 April.
The outbreak is affecting over 90 per cent of districts across 21 of the country's 22 governorates. Despite the enormous challenges, humanitarian partners have established 234 Diarrhoea Treatment Centres and 1,084 Oral Rehydration Corners in 225 affected districts in 20 governorates, according to OCHA.
Some 3.6 million people have been connected to disinfected water supply networks in 12 governorates. Over 17 million people in all governorates were reached with cholera prevention messages.
OCHA warned today that Yemen is also facing the world's largest food emergency and widespread population displacement. After more than two years of war, nearly 21 million people need urgent humanitarian assistance, seven million of whom are severely food insecure, staving off the threat of famine.
Despite challenging conditions and limited funding, the UN and its humanitarian partners provided direct assistance to more than seven million people this year.
"The humanitarian response to the world's worst hunger crisis and its worst cholera outbreak must be fully resourced", said UN Emergency Relief Coordinator Mark Lowcock during his recent mission to Yemen. "With only two months left in the year, the UN Humanitarian Response Plan is only 56 per cent funded. I know that we can do more."
Against that background, he called on donors to step up their support to the Response Plan to ensure the most effective and coordinated response across the country.
"Across the country, and on both sides of the frontline, Yemenis are being kept alive by brave humanitarian aid workers, working under extremely difficult conditions," said Mr. Lowcock, who is also the UN Under-Secretary-General for the Coordination of Humanitarian Affairs, stressing that while relief workers "are able to be effective because we remain impartial, neutral and independent […] we need to do more – and we need more support."
AIIB Investing to Address the Digital Divide in Asia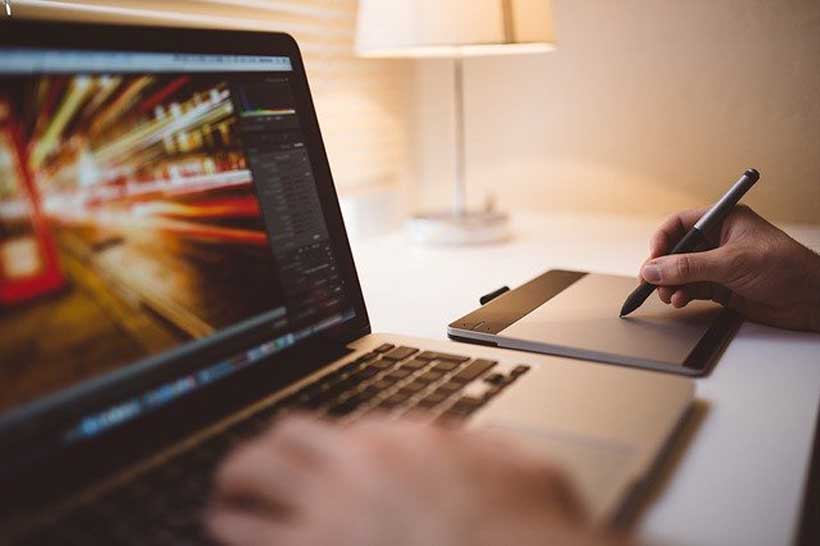 With four billion people globally still unconnected, the Asian Infrastructure Investment Bank (AIIB) is seeking to address the growing digital divide.

In Asia only 26 per cent of the rural population has access to broadband and women are 10 percent less likely to own a mobile, with this gap growing to 28 per cent in South Asia.

According to AIIB research, investing in digital infrastructure can increase the competitiveness of its members' economies, improve the efficiency and sustainability of traditional infrastructure sectors through the adoption of new technologies, and attract more private capital investment to the sector.

"So far, many countries have focused on gradually improving their traditional infrastructure for transport, communication and energy," said AIIB Vice President for Policy and Strategy Joachim von Amsberg. "What is now needed is a shift to investing in tomorrow's infrastructure. As a 21st century development bank, AIIB is well positioned to take on this challenge and support its members' pursuit of their vision for an interconnected digital ecosystem. We hope this can serve as a basis for new business models that benefit a country's citizens and boost sustainable development of the economy."

The International Telecommunications Union last year highlighted the positive knock-on effects improved digital infrastructure has on economic productivity, noting that in developing countries, a 10-percent increase in broadband coverage results in 1.4 percent of GDP growth.

Meanwhile, McKinsey estimates that transforming operations and systems of infrastructure projects with digital technologies can reduce operating expenses by up to 25 percent, with performance gains of 20 to 40 percent in areas including safety, reliability, customer satisfaction, and regulatory compliance.

Von Amsberg added that while the growth of the sector has mostly been financed by private capital, the rapid pace of development has outstripped current private investments. In parallel, there has also been a slowing down of multilateral development banks' financing directed to information technology communications, with less than one percent of their resources directed towards it.

"Because private-sector resources have fallen short of digital infrastructure needs, AIIB can leverage its balance sheet to provide significant resources with longer maturities and appropriate financing instruments," he said.

Given AIIB's current knowledge and expertise, it is expected that the Bank will be in a position to invest in 'hard' digital infrastructure, like fibers, towers, data centers and other physical connectivity and data infrastructure from the start of the strategy. Investing in 'soft' digital infrastructure, like terminals, services and applications, will require a more gradual approach, with AIIB initially focusing its financing efforts on helping to make the adoption of technology and innovation become mainstream in traditional infrastructure sectors such as transport, energy, water and cities. This would provide a potential 'supply-side' solution to reducing the infrastructure financing gap and improving infrastructure quality.

To help strengthen its key focus areas, AIIB is calling for public consultations on its draft Digital Infrastructure Strategy, which sets out the institution's broad vision and strategic response to Asia's rapidly evolving digital landscape.
Biodiversity loss: what is causing it and why is it a concern?
Biodiversity, or the variety of all living things on our planet, has been declining at an alarming rate in recent years, mainly due to human activities, such as land use changes, pollution and climate change.
On 16 January MEPs called for legally binding targets to stop biodiversity loss to be agreed at a UN biodiversity conference (COP15) in China in October. The conference brings together parties to the 1993 UN Biodiversity Convention to decide on its post-2020 strategy. Parliament wants the EU to take the lead by ensuring that 30% of EU territory consists of natural areas by 2030 and considering biodiversity in all EU policies.
What is biodiversity?
Biodiversity is traditionally defined as the variety of life on Earth in all its forms. It comprises the number of species, their genetic variation and the interaction of these lifeforms within complex ecosystems.
In a UN report published in 2019, scientists warned that one million species – out of an estimated total of eight million – are threatened with extinction, many within decades. Some researchers even consider we are in the middle of the sixth mass extinction event in Earth's history. Earlier known mass extinctions wiped out between 60% and 95% of all species. It takes millions of years for ecosystems to recover from such an event.
Why is biodiversity important?
Healthy ecosystems provide us with many essentials we take for granted. Plants convert energy from the sun making it available to other life forms. Bacteria and other living organisms break down organic matter into nutrients providing plants with healthy soil to grow in. Pollinators are essential in plant reproduction, guaranteeing our food production. Plants and oceans act as major carbon sinks.
In short, biodiversity provides us with clean air, fresh water, good quality soil and crop pollination. It helps us fight climate change and adapt to it as well reduce the impact of natural hazards.
Since living organisms interact in dynamic ecosystems, the disappearance of one species can have a far-reaching impact on the food chain. It is impossible to know exactly what the consequences of mass extinctions would be for humans, but we do know that for now the diversity of nature allows us to thrive.
What measures does the Parliament propose?
MEPs are calling for legally binding targets both locally and globally, in order to encourage more ambitious measures to ensure the conservation and the restoration of biodiversity. Natural areas should cover 30% of the EU territory by 2030 and degraded ecosystems should be restored. In order to guarantee sufficient financing, Parliament proposes that 10% of the EU's next long-term budget is devoted to conservation of biodiversity
Syrian conflict has 'erased' children's dreams -new UN report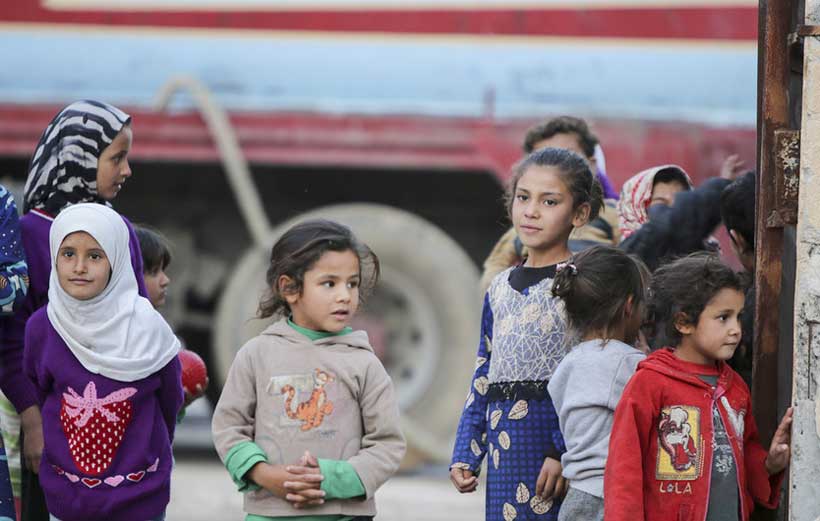 Nearly nine years of conflict in Syria have robbed boys and girls of their childhood and subjected them to "unabated violations of their rights", including being killed, maimed, displaced, forced to fight or subjected to torture, rape and sexual slavery.
The findings come in the latest report by the UN Commission of Inquiry on Syria, released on Thursday.
"I am appalled by the flagrant disregard for the laws of war and the Convention on the Rights of the Child by all parties involved in the conflict", said Commission chair Paulo Sérgio Pinheiro.
"While the Government of the Syrian Arab Republic has the primary responsibility for the protection of boys and girls in the country, all of the actors in this conflict must do more to protect children and preserve the country's future generation."
Dreams erased
The three-member Commission was appointed by the UN Human Rights Council to investigate and record all violations of international law related to the Syrian conflict, which began in March 2011.
Its latest report is entitled: They have erased the dreams of my children – a quote taken from a 2012 interview with a woman discussing attacks on her village in Idlib.
The study is based on approximately 5,000 interviews conducted between September 2011 and October 2019 with Syrian children, but also eyewitnesses, survivors, relatives of survivors, medical professionals, defectors, members of armed groups, healthcare professionals, lawyers and other affected communities.
The Commission said the use of cluster munitions, so-called thermobaric bombs and chemical weapons by pro-Government forces, have caused scores of child casualties.
Additionally, children's experiences in the conflict "have been deeply gendered."
Women and girls worst affected
Women and girls are "disproportionally affected" by sexual violence, and the threat of rape has led to restrictions in their movements. Girls have been confined to their homes, removed from school or faced obstacles to access health care.
Meanwhile, boys, particularly those 12 and over, have been arrested and kept in detention facilities, and targeted for recruitment by armed groups and militia.
"The younger ones are very good fighters. They fight with enthusiasm and are fearless. Fighters who are 14 -17 years old are on the frontline", a person associated with an armed group told the authors.
The war has also had an impact on access to education, with more than 2.1 million children not regularly attending classes of any form.
"Urgent efforts are required by the Syrian Government to support as many children as possible to return to education. Armed groups holding territory also need to act with haste to facilitate access to education," said Karen AbuZayd, one of the commissioners.
Commit to protecting children
The report also expresses concern over the severe impact the conflict has had on children's long-term physical and mental health.
Large numbers of young Syrians now have disabilities as well as devastating psychological and development issues. Additionally, fighting has displaced some five million children.
As the mother in Idlib stated: "They have erased the dreams of my children. They have destroyed what we have built during our whole life; my daughter was so depressed when she found out that our house was burnt down. My other child, a three-year-old boy, is traumatized by the crisis. He is continuously drawing tanks."
The Commission members called on all sides to "commit in writing" to granting children special protection during wartime, in line with international law.
Other recommendations include ending child recruitment and taking child rights into consideration during military planning.
They stressed that displaced children also require protection, which includes the obligation to repatriate children with family ties to ISIL extremist fighters.
"States have well defined obligations to protect children, including from statelessness. Failing to abide by such fundamental principles would be a clear derogation of duty," said Commissioner Hanny Megally.