U.S. Policy Towards Iran's Economic Reintegration
On July 14, 2015, the P5+1, the European Union, and Iran reached an agreement under the Joint Comprehensive Plan of Action (JCPOA). The agreement stipulated that all UN Security Council sanctions as well as all multilateral and national sanctions related to Iran's nuclear program would halt in exchange for a commitment from Iran to roll back its nuclear activities.
Subsequently, on January 16, 2016, the International Atomic Energy Agency (IAEA) issued its first report finding Iran in compliance with its international obligations under the agreement thereby triggering the removal of sanctions. Since then, similar finding by the Department of State has further assuaged concerns that misgivings by the country may undermine the deal. Yet the initial agreement and its relative success, despite contributing to the softening of tensions between Iran and many of the European allies, have not convinced the new Administration to continue partnership with Iran. The new Administration's approach to trade with China remains equally unresolved. Future viability of U.S. partnership with both countries relies on outlining government-wide missions that can take advantage of the newly created diplomatic and political space between the countries and ensure that U.S. national interest is best served. There is time for forging an alliance that today might seem as amorphous as the transatlantic alliance might have when General George Marshall sketched out the Marshall Plan.
The United States government can play a supportive role in assisting the regional allies that desire economic partnership with Iran and china; this policy should contain Iran and China's geostrategic ambitions but attempt direct any post-sanction economic goals toward those ends that serve peace and stability in the region. One such opportunity will include determining the U.S. policy towards Iran's decision to reshape its energy sector and reinvigorate regional trade. More specifically, Iran has shown desire to join the "international liquefied natural gas (LNG) club" and has expressed its ambition for finalizing the Iran-Pakistan gas pipeline and developing the plans for the Iran-Turkey-Europe (ITE) natural gas pipeline. Cautious supervision of the post-sanction regime coupled with U.S. support for its allies' participation in these projects can serve a number of U.S. objectives by (1) advancing American goals and commitments under international agreements regarding energy reform and climate control; (2) facilitating Iran's transition toward friendly trade on the global stage; and (3) assisting the goals of energy security for U.S. allies by reducing Russia's influence in the region.
Implementing a broad policy of economic reintegration for Iran through direct involvement by the U.S. government remains challenging because of the requirement for public and legislative support. Obtaining congressional approval for broad reforms in this area is still unlikely until Iran has shown true progress and firm commitment in implementing the agreement. However, more feasible short-term strategies for promoting economic reintegration can still be adopted.
Iran is the world's top holder of gas reserves with 33.8 trillion cubic meters, and it has a high success rate of natural gas explorations, estimated to be at around 79% compared to the world average of 30%, rendering the country a uniquely attractive destination for European and American companies. Iran's natural gas industry was negatively affected by American and European sanctions, but Iran has recently expressed a strong willingness to return to the international export arena. Traded gas is expected to expand globally by 30% by 2025, and the European Commission has suggested that Iran's large gas and oil reserve can strengthen Europe's energy security. In line with this trend, comes the timely affirmation that Iran has seized this opportunity in increasing its gas production to 5 billion cubic meters in the first five months of the current fiscal year.
International climate change agreements envision a healthy role for natural gas as one of the primary fuels in combating climate change and compliance with recent agreements including the UN Framework Convention on Climate Change (UNFCCC), known as COP21 or the Paris Agreement, requires favorable natural gas policies. Despite the current administration's decision to withdraw from the agreement, senior officials have stressed the Administration's willingness to support India and China's role in combating climate change, including transition from coal to more efficient forms of energy. China and India have shown cooperation in this transition, and the International Energy Agency has projected that growth in natural gas demand will be mainly driven by China and the Middle East, attesting to the viability of natural gas projects in the region. Given these countries persistent reliance on the dirtiest forms of energy such as wood and coal, support for this project advances a sober idea purposed by energy scientists such as Vaclav Smil: Global environmental goals can most realistically be achieved through a system where every country moves one step up on the energy trade, with advanced economies switching to renewable energies, such as nuclear, and countries like Iran and China trading the least environmentally friendly energy sources like coal for cleaner forms of fossil energy. North Korea continues to be one of China's main trade partners in coal, and supporting China's transition to natural gas will inevitably lead to more cooperation with the Trump administration's goal to isolate North Korea.
Aware of the opportunities in this growing market, Iran has expressed its intention to join the China-Pakistan Economic Corridor which links the largest natural gas-producing region in western China with the Gwadar deep-sea port in Balochistan, running through Pakistan. Iran's involvement will include connecting the pipeline to the Chabahar port in the Gulf region. Both the international sanctions imposed on Iran and Pakistan's financial deficiencies originally delayed the progress of the Iran-Pakistan pipeline, but, today, China's initiative in financing parts of the project have brought the project closer to reality. Nonetheless, the Department of State's unclear stance on how the remaining Iran sanctions and the possibility of a "snap back" in sanctions can affect the project has added to Pakistan's hesitant approach in resuming the project. India also receives 70% of its electricity from coal and has previously shown interest in extending the pipeline to reach the country. India's desire to join the project provides an opportunity for increasing peace and cooperation between India and Pakistan by relying on the economic interdependency that will result from the contract.
At the same time, Iran and Turkey have already laid the initial steps for an Iran-Turkey-Europe (ITE) pipeline, connecting Iran to Turkey's border with Greece. In 2013, the Turkish government approved the urgent expropriation of land along the proposed route for the pipeline. Among the countries that rely on gas imports from Iran, Turkey is assessed to face the most significant supply challenge, should its trade with Iran be restricted. Both technical problems inside Turkey and spikes in domestic demand for gas inside Iran have recently caused instances of shortfall in gas exports to Turkey. This problem then reverberates to Greece, as Turkey attempts to remedy its shortage in gas by limiting its re-exports to Greece. Both countries, therefore, have more incentive to facilitate their trade with Iran, as their demand is projected to grow.
Additionally, other key American allies such as South Korea are likely to reap some of the economic benefits that might arise from a growing gas market in Iran. Qatar, another American ally in the region, is collaborating with Iran in developing 24 phases of one of the largest gas fields in the world, the South Pars, which will be fully operational in 2018. Currently 90% of Iran's natural gas exports go to Turkey, shaping the incentives for the ITE pipeline that will extend this relationship to Europe. European demand for gas is projected to increase by 15-20% by 2025, and introducing an alternative market can reduce the European allies' reliance on the Russian market. The geopolitical benefits of such transition for America is highlighted by the evident reluctance among European allies to enforce stringent sanctions on Russia for its recent recalcitrant behavior in Ukraine; a pattern that has its roots in the allies' concern for Russia's perceptible power in influencing the European energy market. If Russian provocations in Eastern Europe persist, the most likely victims are countries such as Belarus that have shown willingness to pivot towards the EU coalition but are partially tied back because of their energy ties to Russia. Belarus, as an example, is estimated to owe close to 15% of its GDP to trade transit activities linked to Russia's transport of oil and gas to other European countries.
Iran has already taken affirmative steps in implementing domestic reform to its energy sector subsequent to the lifting of the sanctions. The country recently introduced a new model petroleum contract that is intended to encourage more foreign investment in its energy sector by removing barriers for reimbursing foreign investors. Iran also agreed to amend its Gas Sale and Purchase Agreement (GSPA) with Pakistan to give the country more time to finalize the Iran-Pakistan pipeline project. Policies from the White House can reinforce these positive steps at normalizing trade security for American allies in the region. A U.S. policy favorable to finalizing these projects can also provide a platform for expanding negotiations with Iran beyond the nuclear issue.
The Administration has a number of different pathways available. First, the Department of State's involvement can include an active engagement from high level diplomats and special envoys for international energy affairs in the Bureau of Energy Resources (ENR) to sensitize other regional powers such as Pakistan, India, and Turkey to the diplomatic benefits of proceeding with their prospective plans for partnership with Iran. The Bureau's recent successful attempt as an intermediary in initiating and concluding the gas trade partnership between Israel and Jordan is surely a laudable precedent. The State Department's success in brokering the gas trade between Israel and Jordan, despite the political pressure from inside Jordan to refuse the deal, attests to the ENR's influential role in using diplomatic channels to bypass regional hostilities. Similarly, the Department of Energy's role can be utilized through coordination of its USAID program and increasing support for private sector partnerships in Pakistan that can be tailored to encourage investments in natural gas and enhance the expertise and infrastructure in this field.
Finally, a more direct involvement by the Administration can entail consideration of relaxing specific sanctions pertaining to the exchange of advanced technology. LNG requires access to advanced technology that is only available from limited number of European and American companies. The Iran Sanctions Act which shaped the core of U.S. sanctions aimed at Iran's energy sector originally did not cover investment in Iran's development of its LNG program. The Comprehensive Iran Sanctions, Accountability, and Divestment Act of 2010 (CISADA) later amended this language to sanction investments in Iran LNG's sector. In addition, other legal authorities sanctioning exportation of goods and technologies remain in place pursuant to the Iranian Transactions and Sanctions Regulations (ITSR). The Administration preserves a waiver power under CISADA, and the Department of Treasury controls a general licensing program for providing exemptions from ITSR. In this context, the U.S. Treasury Department's Office of Foreign Assets Control ("OFAC") can review its policy toward granting export licenses to U.S. persons and foreign subsidiaries of U.S. companies that seek joint ventures or transfer of technology to Iran limited to the specific field of LNG exploration. OFAC most recently exercised this power to relax restrictions on exportation of commercial passenger aircrafts and related services to Iran.
Finally, other attempts by the Treasury Department to further clarify the exact bounds of the Administration's enforcement policy with regard to the remaining Iran sanctions can introduce more predictability and reduce uncertainty for foreign companies attracted to investment opportunities in Iran's gas market. Iranian foreign minister Mohammad Javad Zarif has noted that "precise assurances" from the U.S. government to the European banks about engagement with Iran can ease some of the remaining uncertainty about Iran-EU joint ventures. As the most marvelous chapters in the history of American diplomacy, such as the Marshall plan, suggest, often the greatest achievements lie in the courage to envision the opportunities that can be unlocked through international economic partnerships. In an unlikely region and among unlikely partners, another opportunity for a grand American diplomatic bargain is waiting to be seized.
Bangladesh-Myanmar Economic Ties: Addressing the Next Generation Challenges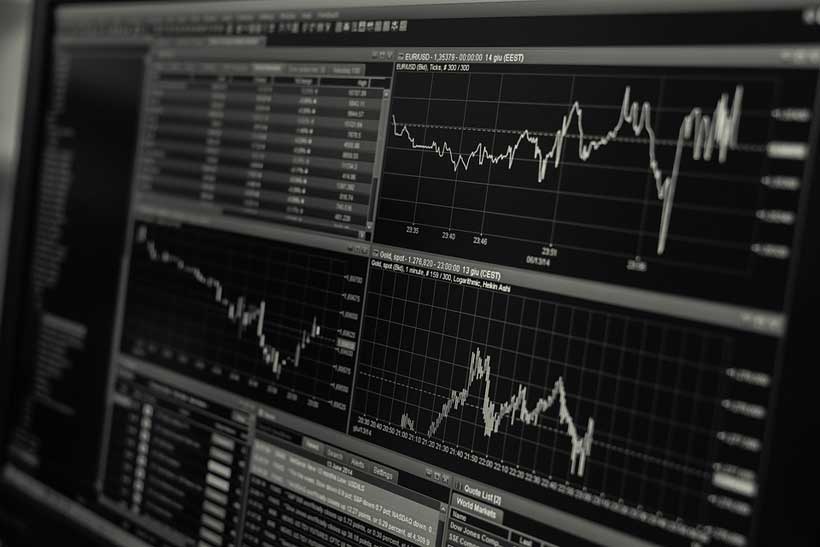 Bangladesh-Myanmar relations have developed through phases of cooperation and conflict. Conflict in this case is not meant in the sense of confrontation, but only in the sense of conflict of interests and resultant diplomatic face-offs. Myanmar is the only other neighbor that Bangladesh has on its border besides India. It is the potential gateway for an alternative land route opening towards China and South-East Asia other than the sea. Historically, these two countries have geographic and cultural linkages. These two bordering countries, located in separate geopolitical regions, have huge possibilities in developing their bilateral economic relations. At the initial phase of their statehood, both countries undertook numerous constructive initiatives to improve their relations. Nevertheless, different bilateral disputes and challenges troubled entire range of cooperation. Subsequent to these challenges, Bangladesh and Myanmar have started negotiation process on key dubious issues. The economic rationales over political tensions in Bangladesh-Myanmar relations prevail with new prospects and opportunities.
Bangladesh-Myanmar relations officially began from 13 January 1972, the date on which Myanmar, as the sixth state, recognized Bangladesh as a sovereign nation. They signed several agreements on trade and business such as general trade agreement in 1973. The two countries later initiated formal trade relations on 05 September 1995. To increase demand for Bangladeshi products in Myanmar, Bangladesh opened trade exhibitions from 1995 to 1996 in Yangon, former capital of Myanmar. However, that pleasant bilateral economic relations did not last for long, rather was soon interrupted mainly by Myanmar's long term authoritarian rule and isolationist economic policy. In the twenty-first century, Bangladesh-Myanmar relations are expected to move towards greater economic cooperation facilitated by two significant factors. First, the victory of Myanmar's pro-democratic leader, Aung San Suu Kyi, in 2011 has considerably brought new dimensions in the relations. Although this relation is now at stake since the state power has been taken over by military. Second, the peaceful settlement of Bangladesh-Myanmar maritime dispute in 2012 added new dimension in their economic relations.
Bangladesh and Myanmar don't share a substantial volume of trade and neither is in the list of largest trading partners. Bangladesh's total export and import with Myanmar is trifling compared to the total export and import and so do Myanmar's. But gradually the trades between the countries are increasing and the trend is for the last 5 to 6 year is upward especially for Bangladesh; although Bangladesh is facing a negative trend in Balance of Payment. In 2018-2019 fiscal year, Bangladesh's total export to Myanmar was $25.11 million which is more than double from that of the export in 2011-12. Bangladesh imported $90.91 million worth goods and services from Myanmar resulting in $65 Million deficit in Balance of Payment in 2018-2019 fiscal year. For the last six or seven years, Bangladesh's Balance of Payment was continuously in deficit in case of trade with Myanmar. The outbreak of COVID-19, closure of border for eight months and recent coup in Myanmar have a negative impact on the trade between the countries.
Bangladesh mainly imports livestock, vegetable products including onion, prepared foodstuffs, beverages, tobacco, plastics, raw hides and skin, leather, wood and articles of woods, footwear, textiles and artificial human hair from Myanmar. Recently, due to India's ban on cattle export, Myanmar has emerged as a new exporter of live animals to Bangladesh especially during the Eid ul-Adha with a cheaper rate than India. On the hand, Bangladesh exports frozen foods, chemicals, leather, agro-products, jute products, knitwear, fish, timber and woven garments to Myanmar.
Unresolved Rohingya crisis, Myanmar's highly unpredictable political landscape, lack of bilateral connectivity, shadow economy created from illegal activities, distrust created due to different insurgent groups, maritime boundary dispute, illegal drugs and arms smuggling in border areas, skeptic mindset of the people in both fronts and alleged cross border movement of insurgents are acting as stumbling block in bolstering economic relations between Bangladesh and Myanmar.
Bangladesh-Myanmar relations are yet to blossom in full swing. The agreement signed by Sheikh Hasina in 2011 to establish a Joint Commission for Bilateral Cooperation is definitely a proactive step for enhancing trade. People to people contact can be increased for building mutual confidence and trust. Frequent visit by business, civil society, military and civil administration delegates may be organized for better understanding and communication. Both countries may explore economic potential and address common interest for enhancing economic co-operation. In order to augment trade, both countries may ease visa restrictions, deregulate currency restrictions and establish smooth channel of financial transactions. Coastal shipping (especially cargo vessels between Chittagong and Sittwe), air and road connectivity may be developed to inflate trade and tourism. Bangladesh and Myanmar may establish "Point of Contact" to facilitate first-hand information exchange for greater openness. Initiative may be taken to sign Preferential Trade Agreement (PTA) within the ambit of which potential export items from both countries would be allowed to enter duty free. In recent year, Bangladesh was badly affected by many unilateral decisions of India such as onion crisis. Myanmar can serve as an alternative import source of crops and animals for Bangladesh to lessen dependence upon India.
Myanmar's currency is highly devaluated for a long time due to its political turmoil and sanctions by the west. Myanmar can strengthen its currency value by escalating trade volume with Bangladesh. These two countries can fortify their local economy in boarder areas by establishing border haats. Cooperation between these two countries on "Blue Economy" may be source of strategic advantages mainly by exporting marine goods and service. Last but not the least, the peaceful settlement of maritime boundary disputes between Bangladesh and Myanmar in 2012 may be capitalized to add new dimension in their bilateral economic relations. Both nations can expand trade and investment by utilizing the Memorandum of Understanding on the establishment of a Joint Business Council (JBC) between the Republic of the Union of Myanmar Federation of Chambers of Commerce and Industry (UMFCCI) and the Federation of Bangladesh Chambers of Commerce and Industry (FBCCI).
With the start of a new phase in Bangladesh-Myanmar relations, which has put the bilateral relations on an upswing, it is only natural that both sides should try to give a boost to bilateral trade. Bilateral trade is not challenge free but the issue is far easier to resolve than others. At the same time, closer economic ties could also help in resolving other bilateral disputes. For Myanmar, as it is facing currency devaluation and losing market, increased trade volume will make their economy vibrant. For Bangladesh, it is a good opportunity to use the momentum to minimize trade deficits and reduce dependency on any specific country.
The Monetary Policy of Pakistan: SBP Maintains the Policy Rate
The State Bank of Pakistan (SBP) announced its bi-monthly monetary policy yesterday, 27th July 2021. Pakistan's Central bank retained the benchmark interest rate at 7% after reviewing the national economy in midst of a fourth wave of the coronavirus surging throughout the country. The policy rate is a huge factor that relents the growth and inflationary pressures in an economy. The rate was majorly retained due to the growing consumer and business confidence as the global economy rebounds from the coronavirus. The State Bank had slashed the interest rate by 625 basis points to 7% back in the March-June 2020 in the wake of the covid pandemic wreaking havoc on the struggling industries of Pakistan. In a poll conducted earlier, about 89% of the participants expected this outcome of the session. It was a leap of confidence from the last poll conducted in May when 73% of the participants expected the State Bank to hold the discount rate at this level.
The State Bank Governor, Dr. Raza Baqir, emphasized that the Monetary Policy Committee (MPC) has resorted to holding the 7% discount rate to allow the economy to recover properly. He added that the central bank would not hike the interest rate until the demand shows noticeable growth and becomes sustainable. He echoed the sage economists by reminding them that the State Bank wants to relay a breather to Pakistan's economy before pushing the brakes. The MPC further asserted that the Real Discount Rate (adjusted for inflation) currently stands at -3% which has significantly cushioned the economy and encouraged smaller industries to grow despite the throes of the pandemic.
Dr. Raza Baqir further went on to discuss the current account deficit staged last month. He added that the 11-month streak of the current account surplus was cut short largely due to the loan payments made in June. The MPC further explained that multiple factors including an impending expiration of the federal budget, concurrent payments due to lenders, and import of vaccines, weighed heavily down on the national exchequer. He further iterated that the State Bank expects a rise in exports along with a sustained recovery in the remittance flow till the end of 2021 to once again upend the current account into surplus. Dr. Raza Baqir assured that the current level of the current account deficit (standing at 3% of the GDP) is stable. The MPC reminded that majority of the developing countries stand with a current account deficit due to growth prospects and import dependency. The claims were backed as Dr. Raza Baqir voiced his optimism regarding the GDP growth extending from 3.9% to 5% by the end of FY21-22.
Regarding currency depreciation, Dr. Baqir added that the downfall is largely associated with the strengthening greenback in the global market coupled with high volatility in the oil market which disgruntled almost every oil-importing country, including Pakistan. He further remarked, however, that as the global economy is vying stability, the situation would brighten up in the forthcoming months. Mr. Baqir emphasized that the current account deficit stands at the lowest level in the last decade while the remittances have grown by 25% relative to yesteryear. Combined with proceeds from the recently floated Eurobonds and financial assistance from international lenders including the IMF and the World Bank, both the currency and the deficit would eventually recover as the global market corrects in the following months.
Lastly, the Governor State Bank addressed the rampant inflation in the economy. He stated that despite a hyperinflation scenario that clocked 8.9% inflation last month, the discount rates are deliberately kept below. Mr. Baqir added that the inflation rate was largely within the limits of 7-9% inflation gauged by the State Bank earlier this year. However, he further added that the State Bank is making efforts to curb the unrelenting inflation. He remarked that as the peak summer demand is closing with July, the one-way pressure on the rupee would subsequently plummet and would allow relief in prices.
The MPC has retained the discount rate at 7% for the fifth consecutive time. The policy shows that despite a rebound in growth and prosperity, the threat of the delta variant still looms. Karachi, Pakistan's busiest metropolis and commercial hub, has recently witnessed a considerable surge in infections. The positivity ratio clocked 26% in Karachi as the national figure inched towards 7% positivity. The worrisome situation warrants the decision of the State Bank of Pakistan. Dr. Raza Baqir concluded the session by assuring that despite raging inflation, the State Bank would not resort to a rate hike until the economy fully returns to the pre-pandemic levels of employment and production. He further assuaged the concerns by signifying the future hike in the policy rate would be gradual in nature, contrast to the 2019 hike that shuffled the markets beyond expectation.
Reforms Key to Romania's Resilient Recovery
Over the past decade, Romania has achieved a remarkable track record of high economic growth, sustained poverty reduction, and rising household incomes. An EU member since 2007, the country's economic growth was one of the highest in the EU during the period 2010-2020.
Like the rest of the world, however, Romania has been profoundly impacted by the COVID-19 pandemic. In 2020, the economy contracted by 3.9 percent and the unemployment rate reached 5.5 percent in July before dropping slightly to 5.3 percent in December. Trade and services decreased by 4.7 percent, while sectors such as tourism and hospitality were severely affected. Hard won gains in poverty reduction were temporarily reversed and social and economic inequality increased.
The Romanian government acted swiftly in response to the crisis, providing a fiscal stimulus of 4.4 percent of GDP in 2020 to help keep the economy moving. Economic activity was also supported by a resilient private sector. Today, Romania's economy is showing good signs of recovery and is projected to grow at around 7 percent in 2021, making it one of the few EU economies expected to reach pre-pandemic growth levels this year. This is very promising.
Yet the road ahead remains highly uncertain, and Romania faces several important challenges.
The pandemic has exposed the vulnerability of Romania's institutions to adverse shocks, exacerbated existing fiscal pressures, and widened gaps in healthcare, education, employment, and social protection.
Poverty increased significantly among the population in 2020, especially among vulnerable communities such as the Roma, and remains elevated in 2021 due to the triple-hit of the ongoing pandemic, poor agricultural yields, and declining remittance incomes.
Frontline workers, low-skilled and temporary workers, the self-employed, women, youth, and small businesses have all been disproportionately impacted by the crisis, including through lost salaries, jobs, and opportunities.
The pandemic has also highlighted deep-rooted inequalities. Jobs in the informal sector and critical income via remittances from abroad have been severely limited for communities that depend on them most, especially the Roma, the country's most vulnerable group.
How can Romania address these challenges and ensure a green, resilient, and inclusive recovery for all?
Reforms in several key areas can pave the way forward.
First, tax policy and administration require further progress. If Romania is to spend more on pensions, education, or health, it must boost revenue collection. Currently, Romania collects less than 27 percent of GDP in budget revenue, which is the second lowest share in the EU. Measures to increase revenues and efficiency could include improving tax revenue collection, including through digitalization of tax administration and removal of tax exemptions, for example.
Second, public expenditure priorities require adjustment. With the third lowest public spending per GDP among EU countries, Romania already has limited space to cut expenditures, but could focus on making them more efficient, while addressing pressures stemming from its large public sector wage bill. Public employment and wages, for instance, would benefit from a review of wage structures and linking pay with performance.
Third, ensuring sustainability of the country's pension fund is a high priority. The deficit of the pension fund is currently around 2 percent of GDP, which is subsidized from the state budget. The fund would therefore benefit from closer examination of the pension indexation formula, the number of years of contribution, and the role of special pensions.
Fourth is reform and restructuring of State-Owned Enterprises, which play a significant role in Romania's economy. SOEs account for about 4.5 percent of employment and are dominant in vital sectors such as transport and energy. Immediate steps could include improving corporate governance of SOEs and careful analysis of the selection and reward of SOE executives and non-executive bodies, which must be done objectively to ensure that management acts in the best interest of companies.
Finally, enhancing social protection must be central to the government's efforts to boost effectiveness of the public sector and deliver better services for citizens. Better targeted social assistance will be more effective in reaching and supporting vulnerable households and individuals. Strategic investments in infrastructure, people's skills development, and public services can also help close the large gaps that exist across regions.
None of this will be possible without sustained commitment and dedicated resources. Fortunately, Romania will be able to access significant EU funds through its National Recovery and Resilience Plan, which will enable greater investment in large and important sectors such as transportation, infrastructure to support greater deployment of renewable energy, education, and healthcare.
Achieving a resilient post-pandemic recovery will also mean advancing in critical areas like green transition and digital transformation – major new opportunities to generate substantial returns on investment for Romania's economy.
I recently returned from my first official trip to Romania where I met with country and government leaders, civil society representatives, academia, and members of the local community. We discussed a wide range of topics including reforms, fiscal consolidation, social inclusion, renewably energy, and disaster risk management. I was highly impressed by their determination to see Romania emerge even stronger from the pandemic. I believe it is possible. To this end, I reiterated the World Bank's continued support to all Romanians for a safe, bright, and prosperous future.
First appeared in Romanian language in Digi24.ro, via World Bank