U.S. Policy Towards Iran's Economic Reintegration
On July 14, 2015, the P5+1, the European Union, and Iran reached an agreement under the Joint Comprehensive Plan of Action (JCPOA). The agreement stipulated that all UN Security Council sanctions as well as all multilateral and national sanctions related to Iran's nuclear program would halt in exchange for a commitment from Iran to roll back its nuclear activities.
Subsequently, on January 16, 2016, the International Atomic Energy Agency (IAEA) issued its first report finding Iran in compliance with its international obligations under the agreement thereby triggering the removal of sanctions. Since then, similar finding by the Department of State has further assuaged concerns that misgivings by the country may undermine the deal. Yet the initial agreement and its relative success, despite contributing to the softening of tensions between Iran and many of the European allies, have not convinced the new Administration to continue partnership with Iran. The new Administration's approach to trade with China remains equally unresolved. Future viability of U.S. partnership with both countries relies on outlining government-wide missions that can take advantage of the newly created diplomatic and political space between the countries and ensure that U.S. national interest is best served. There is time for forging an alliance that today might seem as amorphous as the transatlantic alliance might have when General George Marshall sketched out the Marshall Plan.
The United States government can play a supportive role in assisting the regional allies that desire economic partnership with Iran and china; this policy should contain Iran and China's geostrategic ambitions but attempt direct any post-sanction economic goals toward those ends that serve peace and stability in the region. One such opportunity will include determining the U.S. policy towards Iran's decision to reshape its energy sector and reinvigorate regional trade. More specifically, Iran has shown desire to join the "international liquefied natural gas (LNG) club" and has expressed its ambition for finalizing the Iran-Pakistan gas pipeline and developing the plans for the Iran-Turkey-Europe (ITE) natural gas pipeline. Cautious supervision of the post-sanction regime coupled with U.S. support for its allies' participation in these projects can serve a number of U.S. objectives by (1) advancing American goals and commitments under international agreements regarding energy reform and climate control; (2) facilitating Iran's transition toward friendly trade on the global stage; and (3) assisting the goals of energy security for U.S. allies by reducing Russia's influence in the region.
Implementing a broad policy of economic reintegration for Iran through direct involvement by the U.S. government remains challenging because of the requirement for public and legislative support. Obtaining congressional approval for broad reforms in this area is still unlikely until Iran has shown true progress and firm commitment in implementing the agreement. However, more feasible short-term strategies for promoting economic reintegration can still be adopted.
Iran is the world's top holder of gas reserves with 33.8 trillion cubic meters, and it has a high success rate of natural gas explorations, estimated to be at around 79% compared to the world average of 30%, rendering the country a uniquely attractive destination for European and American companies. Iran's natural gas industry was negatively affected by American and European sanctions, but Iran has recently expressed a strong willingness to return to the international export arena. Traded gas is expected to expand globally by 30% by 2025, and the European Commission has suggested that Iran's large gas and oil reserve can strengthen Europe's energy security. In line with this trend, comes the timely affirmation that Iran has seized this opportunity in increasing its gas production to 5 billion cubic meters in the first five months of the current fiscal year.
International climate change agreements envision a healthy role for natural gas as one of the primary fuels in combating climate change and compliance with recent agreements including the UN Framework Convention on Climate Change (UNFCCC), known as COP21 or the Paris Agreement, requires favorable natural gas policies. Despite the current administration's decision to withdraw from the agreement, senior officials have stressed the Administration's willingness to support India and China's role in combating climate change, including transition from coal to more efficient forms of energy. China and India have shown cooperation in this transition, and the International Energy Agency has projected that growth in natural gas demand will be mainly driven by China and the Middle East, attesting to the viability of natural gas projects in the region. Given these countries persistent reliance on the dirtiest forms of energy such as wood and coal, support for this project advances a sober idea purposed by energy scientists such as Vaclav Smil: Global environmental goals can most realistically be achieved through a system where every country moves one step up on the energy trade, with advanced economies switching to renewable energies, such as nuclear, and countries like Iran and China trading the least environmentally friendly energy sources like coal for cleaner forms of fossil energy. North Korea continues to be one of China's main trade partners in coal, and supporting China's transition to natural gas will inevitably lead to more cooperation with the Trump administration's goal to isolate North Korea.
Aware of the opportunities in this growing market, Iran has expressed its intention to join the China-Pakistan Economic Corridor which links the largest natural gas-producing region in western China with the Gwadar deep-sea port in Balochistan, running through Pakistan. Iran's involvement will include connecting the pipeline to the Chabahar port in the Gulf region. Both the international sanctions imposed on Iran and Pakistan's financial deficiencies originally delayed the progress of the Iran-Pakistan pipeline, but, today, China's initiative in financing parts of the project have brought the project closer to reality. Nonetheless, the Department of State's unclear stance on how the remaining Iran sanctions and the possibility of a "snap back" in sanctions can affect the project has added to Pakistan's hesitant approach in resuming the project. India also receives 70% of its electricity from coal and has previously shown interest in extending the pipeline to reach the country. India's desire to join the project provides an opportunity for increasing peace and cooperation between India and Pakistan by relying on the economic interdependency that will result from the contract.
At the same time, Iran and Turkey have already laid the initial steps for an Iran-Turkey-Europe (ITE) pipeline, connecting Iran to Turkey's border with Greece. In 2013, the Turkish government approved the urgent expropriation of land along the proposed route for the pipeline. Among the countries that rely on gas imports from Iran, Turkey is assessed to face the most significant supply challenge, should its trade with Iran be restricted. Both technical problems inside Turkey and spikes in domestic demand for gas inside Iran have recently caused instances of shortfall in gas exports to Turkey. This problem then reverberates to Greece, as Turkey attempts to remedy its shortage in gas by limiting its re-exports to Greece. Both countries, therefore, have more incentive to facilitate their trade with Iran, as their demand is projected to grow.
Additionally, other key American allies such as South Korea are likely to reap some of the economic benefits that might arise from a growing gas market in Iran. Qatar, another American ally in the region, is collaborating with Iran in developing 24 phases of one of the largest gas fields in the world, the South Pars, which will be fully operational in 2018. Currently 90% of Iran's natural gas exports go to Turkey, shaping the incentives for the ITE pipeline that will extend this relationship to Europe. European demand for gas is projected to increase by 15-20% by 2025, and introducing an alternative market can reduce the European allies' reliance on the Russian market. The geopolitical benefits of such transition for America is highlighted by the evident reluctance among European allies to enforce stringent sanctions on Russia for its recent recalcitrant behavior in Ukraine; a pattern that has its roots in the allies' concern for Russia's perceptible power in influencing the European energy market. If Russian provocations in Eastern Europe persist, the most likely victims are countries such as Belarus that have shown willingness to pivot towards the EU coalition but are partially tied back because of their energy ties to Russia. Belarus, as an example, is estimated to owe close to 15% of its GDP to trade transit activities linked to Russia's transport of oil and gas to other European countries.
Iran has already taken affirmative steps in implementing domestic reform to its energy sector subsequent to the lifting of the sanctions. The country recently introduced a new model petroleum contract that is intended to encourage more foreign investment in its energy sector by removing barriers for reimbursing foreign investors. Iran also agreed to amend its Gas Sale and Purchase Agreement (GSPA) with Pakistan to give the country more time to finalize the Iran-Pakistan pipeline project. Policies from the White House can reinforce these positive steps at normalizing trade security for American allies in the region. A U.S. policy favorable to finalizing these projects can also provide a platform for expanding negotiations with Iran beyond the nuclear issue.
The Administration has a number of different pathways available. First, the Department of State's involvement can include an active engagement from high level diplomats and special envoys for international energy affairs in the Bureau of Energy Resources (ENR) to sensitize other regional powers such as Pakistan, India, and Turkey to the diplomatic benefits of proceeding with their prospective plans for partnership with Iran. The Bureau's recent successful attempt as an intermediary in initiating and concluding the gas trade partnership between Israel and Jordan is surely a laudable precedent. The State Department's success in brokering the gas trade between Israel and Jordan, despite the political pressure from inside Jordan to refuse the deal, attests to the ENR's influential role in using diplomatic channels to bypass regional hostilities. Similarly, the Department of Energy's role can be utilized through coordination of its USAID program and increasing support for private sector partnerships in Pakistan that can be tailored to encourage investments in natural gas and enhance the expertise and infrastructure in this field.
Finally, a more direct involvement by the Administration can entail consideration of relaxing specific sanctions pertaining to the exchange of advanced technology. LNG requires access to advanced technology that is only available from limited number of European and American companies. The Iran Sanctions Act which shaped the core of U.S. sanctions aimed at Iran's energy sector originally did not cover investment in Iran's development of its LNG program. The Comprehensive Iran Sanctions, Accountability, and Divestment Act of 2010 (CISADA) later amended this language to sanction investments in Iran LNG's sector. In addition, other legal authorities sanctioning exportation of goods and technologies remain in place pursuant to the Iranian Transactions and Sanctions Regulations (ITSR). The Administration preserves a waiver power under CISADA, and the Department of Treasury controls a general licensing program for providing exemptions from ITSR. In this context, the U.S. Treasury Department's Office of Foreign Assets Control ("OFAC") can review its policy toward granting export licenses to U.S. persons and foreign subsidiaries of U.S. companies that seek joint ventures or transfer of technology to Iran limited to the specific field of LNG exploration. OFAC most recently exercised this power to relax restrictions on exportation of commercial passenger aircrafts and related services to Iran.
Finally, other attempts by the Treasury Department to further clarify the exact bounds of the Administration's enforcement policy with regard to the remaining Iran sanctions can introduce more predictability and reduce uncertainty for foreign companies attracted to investment opportunities in Iran's gas market. Iranian foreign minister Mohammad Javad Zarif has noted that "precise assurances" from the U.S. government to the European banks about engagement with Iran can ease some of the remaining uncertainty about Iran-EU joint ventures. As the most marvelous chapters in the history of American diplomacy, such as the Marshall plan, suggest, often the greatest achievements lie in the courage to envision the opportunities that can be unlocked through international economic partnerships. In an unlikely region and among unlikely partners, another opportunity for a grand American diplomatic bargain is waiting to be seized.
Is Your Neighborhood Store Safe? Amazon and Store Closings
Amazon has reached the far corners of the earth… and the highest elevations.  Delivery men venture 11,562 feet up in the Himalayas to leave a package.  While the company may serve a useful purpose in remote regions, its phenomenal growth also reveals that no town is immune from its less desirable consequences.  The online retailer's omnipresence has been all too apparent in Chicago, New York, and London in recent months, where stores have been closing in droves.
Treasure Island Foods of Chicago, a family-owned business started by Christ Kamberos in 1963, announced at the end of September that after 55 years it was closing all remaining stores in just two weeks.  Now, the lights are out and the shadows empty shelves are all that remain, with the scent of fresh sourdough and gyros cooking on the spit only in shoppers' reminiscences as they walk by the darkened windows.
Julia Child once described Treasure Island as "America's Most European Supermarket."  In my memory, it was unforgettable.  The stores always had treasure troves for every season, from delicious green picholine olives from France, to liver pâté and English Blue Stilton at Christmas, and of course, Marmite.  Not to mention exotic cookies and chocolates from all over the world: marzipan and chocolate from Switzerland and Austria, shortbread from Scotland, and crisp butter wafers from the Netherlands are a few examples.  It was a haven for special gifts during the holidays.
Treasure Island was not alone in the struggle to survive amidst food delivery apps and Amazon.  Not only were customers buying goods online, but Amazon was also shifting into the grocery market by taking over Whole Foods.  Not surprisingly, Chicago's other local grocery chain Dominick's closed in 2014.  The city lost one of its most beloved bakeries too in 2017 when the Swedish Bakery closed after 88 years in business.  Gone were the days of mouth-watering rum balls, Princess Torte laden with green marzipan, and toska cake.  In its final days an estimated 500 customers per day flocked in to have one last tasty treat.
Purchasing items online might be convenient but the trend has serious costs for many industries, not only food.  Retail has been hit hard.  Sears recently filed for bankruptcy and is closing 142 stores.  So did Toys R Us, shuttering its outlets last summer.  Luxury goods retailer Henri Bendel announced in September that its stores will be closing too, after 123 years.
What's more the change is not just in the United States.  In the UK, Marks & Spencer plans to close 100 stores by 2022.  Debenhams and House of Fraser in London are also in trouble.  In March of 2018, Sweden's H & M reported the lowest first quarter profits in more than a decade, down 62%.  When large international stores are being squeezed, one can understand how local shops are struggling to keep afloat.  A recent Atlantic article observes that Manhattan is becoming a "rich ghost town."  So many store fronts once filled with interesting items are now empty, a trend that the author predicts will move to other cities.  Will the choices for future shoppers be restricted to chain stores and dark unrented windows?  Local small retailers unable to afford high rents are gradually being nudged out of existence.  They need help.
Could Local Currencies Save Our Neighborhood Stores?
The answer may be introducing local currencies.  Studies have shown that municipal currencies stimulate the local economy.  They serve as shock absorbers and protect in times of recession.
Switzerland has had the WIR since 1934 and Ithaca, New York introduced its own currency known as Ithaca Hours in 1991.  Ithaca Hours started out with 90 individuals who were willing to accept the currency as a payment for their work, and expanded to become one of the largest local currency systems in the U.S.  Ithaca's example was an inspiration for municipal systems in Madison, Wisconsin, and Corvallis, Oregon.
The UK also has several local currencies including the Bristol Pound.  The former Mayor of Bristol accepted his entire salary in Bristol Pounds, and more than 800 businesses accept the local currency.
Once local currencies are in circulation, consumers can continue using their national currency to purchase from large retailers and from online giants like Amazon.  Their local currency, though, is typically used at local businesses.
As an example, were a Chicago currency implemented, consumers might use their U.S. dollars to purchase goods online but would use their Chicago currency to buy locally.  Legislators and communities could thus lend a helping hand to local gems that remain in our towns.  Lutz Cafe and Pastry Shop, for instance, established in 1948, is unique to Chicago, and creates some of the most delicious cakes in the world.
By 2003, there were over 1,000 local currencies in North America and Europe.  Yet this is a mere fraction of the total number of cities.  If local currencies expanded to a majority of towns, perhaps our beloved neighborhood stores would be able to survive the online onslaught.
The Benefits of Preserving Local Shops
Consumers lose a service every time a small shop shuts down.  A local paint store, for instance, can provide advice on what paint to use for a particular purpose, how to use it, etc.  Nowadays, in many towns, these stores have closed.  Consumers' options are limited to buying online without input from an expert, or from a large national chain, where they will be lucky to find advice comparable to that from a specialized store.  The same holds true for many kinds of home repair.
Then there is the charm of familiar faces at the corner store.  Growing up near Treasure Island as a child, I could scarcely forget the cherry-cheeked cherub-like server at the deli counter.  After noticing this eight-year-old's tendency to gorge on free olive samples once a week, he would always laugh heartily with those chubby cheeks and remark with a chuckle that I would end up eating all the olives before reaching the check out line.  Ordering specialty olives online is just not the same.  There may be no checkout line, but also no one to talk or joke with.  The same is true for the automated Amazon Go stores.  The nice deli server today is out of a job after decades of service.
Another hidden cost of online purchases is environmental.  Aside from fossil fuel emissions, delivery of a parcel requires packaging, and often bubble wrap, made of low-density polyethylene, a form of plastic that comprises 20% of global plastic pollution.  Reusable bags and a neighborhood store within walking distance are clearly better for the environment.
Amazon's reach extends to places like Leh, India, high in the snow-covered Himalayas, where many of its goods may not be available in town.  And one can appreciate and understand the value of online purchases in such rural communities.  In fact that was exactly the original purpose of Sears with its iconic catalogue.
Yet in cities where one can readily buy the same items in stores nearby, we have to try to refrain from the convenience of one-click shopping.  The more we purchase online items, the more we pollute the environment and kill local stores.  Without small businesses, cities will eventually become homogenized with block after block of chain retailers, or dark empty windows, as has started to happen in Manhattan.  The character of a quaint town or a trendy metropolis becomes obsolete.
Gone will be the unique gift shops and the luxury tailor.  When the British high street becomes indistinguishable from U.S. ghost towns and when the only place to eat is a chain burger joint, the fun of traveling and the adventure of new places will be lost forever.  The vibrant world of new flavors and experiences will be no more.
So please think twice before clicking an online purchase.  You may be signing your local store's death warrant.
Author's note: this piece first appeared in CounterPunch.org
Azerbaijan: Just-in-time support for the economy
Over the last two decades, oil has been the defining factor for Azerbaijan; not only for its economic growth but also for its development. During the first ten years of the millennium, Azerbaijan experienced an explosion in wealth. As oil GDP, comprising half of the sectoral share of the economy, grew by an average of 21 percent per year, fueled by global upsurge of oil prices and increased production. Total GDP grew more than tenfold: from US$6 bn to US$66 bn.  This was accompanied by rapid decline in poverty, from 49.6% to 7.6%, increase in real wages, and middle-class growth.
However, after the decline in global oil prices in 2014, nearly by half, the reduction of oil revenue caused a domino effect in the economy. The double devaluation of the Azerbaijani manat in 2015 erased half of the manat's value against US dollar. and subsequent fiscal adjustment together with ongoing banking sector distress led to a 3.8% contraction in GDP (2016). This was accompanied with the rising of traditionally low levels of government debt (from 8.5% in 2014 to 22% in early 2018) primarily due to devaluation of manat.
On December sixth, 2016, Azerbaijani President Ilham Aliyev has signed a decree approving the "Strategic roadmaps for the national economy and main economic sectors." The decree for reforms spanned across 11 sectors, from tourism to agriculture, and aimed to decrease the over-reliance to the oil and gas sector.
Azerbaijan – World Bank Partnership
Under very tight deadlines, Azerbaijani ministry of finance started working on a roadmap, that would reform the economy which had been impaired by a number of negative shocks such as lower oil prices, weak regional growth, currency devaluations in Azerbaijan's main trading partners, and a contraction in hydrocarbon production. As a long-term partner of the World Bank Group (WBG), they reached out for support in developing a public finance strategy for the medium term at the beginning of 2016. To be able to broach such a broad project, different teams within WBG worked together closely to provide just-in-time support and to cover various facets of the macro-fiscal framework. Government Debt and Risk Management (GDRM) Program, a World Bank Treasury initiative targeting middle income countries funded by countries funded by the Swiss State Secretariat for Economic Affairs (SECO) worked on the debt management portion of the issue. The Macroeconomics, Trade and Investment Global Practice advised on macroeconomic and fiscal framework and debt sustainability analysis.
Providing a macro-fiscal outlook, analyzing debt sustainability and proposing debt management reforms
The ministry of finance and WBG joint teams had a thorough review of the macro-fiscal and borrowing conditions and honed in three interlinked issues:
The need for sustainable financing: While the level of direct debt was expected to remain modest, the sharp increase in the issuance of public guarantees would lead the public and publicly-guaranteed (PPG) debt trajectory to be higher in the next five years.
Fiscal Rules: Azerbaijan was exploring fiscal rules involving the use of the country's oil assets, based on recommendations from the IMF.
The country was facing high exchange-rate and interest-rate risks, due to 98% of the central government debt being in foreign currency and two thirds in variable interest rates.
With that in mind, the teams tested different borrowing strategies to cover the 2017-2021 period under baseline and different shock scenarios, analyzing debt sustainability, and the composition of the public debt portfolio weighing it against the national risk tolerance. They also recommended several measures to better enable the debt management operations: revising and submitting the Debt Management Law to parliament; improving the reporting system; improving the coordination between the ministry of finance; the central bank and the Sovereign Oil Fund; developing a credit risk assessment capacity in the ministry and improving the IT system, and eventually looking at developing a domestic debt market.
Azerbaijan develops the public finance strategy
In December 2017 Azerbaijan ministry of finance shared the debt management strategy, with the President's office. The proposed strategy comprised a macroeconomic policy framework, a borrowing plan, and associated institutional and legal reforms. In August 2018, President Aliyev enacted and published the "Medium to long term debt management strategy for Azerbaijan Republic's public debt". The strategy outlines the main directions of the government borrowing during 2018-2025 based on sound analysis. It puts a limit of 30% of GDP for the public debt in the medium term, with a moderation to 20% of GDP by 2025. The authorities also envisage gradual rise in domestic debt, to develop the local currency government bond market. To reflect the changing macroeconomic outlook and financial conditions, the strategy document will be updated every two years.
"As World Bank, our mission is ending extreme poverty and building shared prosperity," said Elena Bondarenko, the Macroeconomics and Fiscal Management team member. "It is our privilege to provide just-in-time support to our member countries when they most need it. Especially if we can help build resilience to the economy before further shocks cause major damage.". "The work doesn't stop here," said GDRM Program Task Team Leader Cigdem Aslan. "The GDRM Program will continue its support through the implementation phase of the recommendation and help build capacity for the development of the domestic market for government securities."
Knowledge economy and Human Capital: What is the impact of social investment paradigm on employment?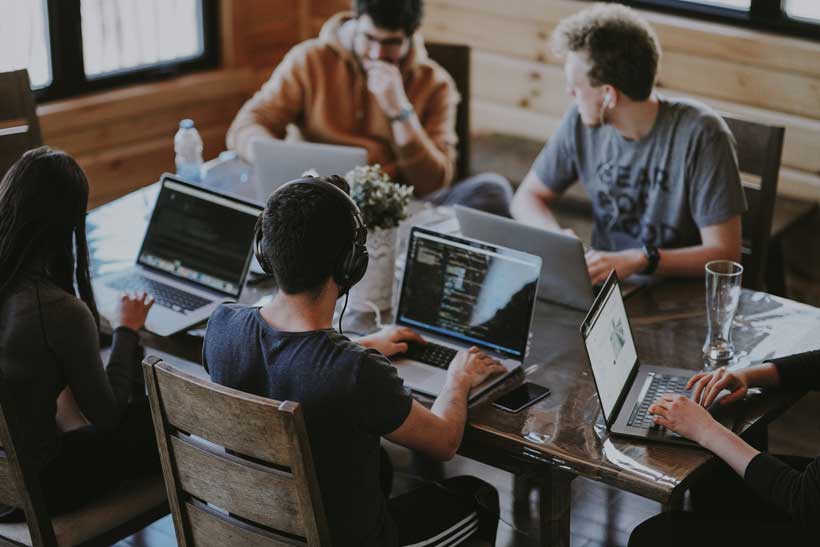 Social policy advocates claim the development of the European welfare state model on three phases as follows: traditional welfare state until 1970s; neo-liberal welfare state until the mid-1990s and finally social investment state model afterwards of the mid-1990s.  At the first time, on the European Union level, to bring the social investment policy to the political agendas after the 1990s economic hardship, the European Council adopted the Lisbon Strategy in 2000. In fact, the Lisbon Strategy was successful with respect to the employment. In the latter, the social investment state paradigm has fostered once more in the Europe with the "Social Investment Package: Towards Social Investment for Growth and Cohesion" in 2013 by the European Commission that targeted to "prepare" individuals, families and societies for the competitive knowledge economy by investing in human capital from an early childhood together with increase female participation in the workforce.
Generally, social investment idea emerged as a link between social insurance and activation in employment policies and upgrading human capital. Hemerijck (2014) defined the concept of the social investment state to facilitate the "flow" of labour market transitions, raising the quality of human capital "stock" and upkeeping strong minimum income guarantee as social protection and economic stabilization "buffers". The underlying idea of the social investment strategy has been argued to modernize the traditional welfare states and guarantee their sustainability in line with the response to the "new social risks" such as skill erosion, flexible market, insufficient social insurance and job insecurity.
Economic aim of social investment paradigm is divided into two types by Ahn& Kim (2014),in the following way:The social democratic approach based on the example of the Nordic countries and the liberal approach of the Anglo-American countries. To make the distinguish more clear, the social democratic approach aims to increase the employment for all working classes and strength human capital. On the other hand, liberal approach applies selective strategy which is more workfare policy oriented and covers vulnerable class. In this regard, cross country analyses show that the Scandinavian countries have been the forerunners of social investment and perform the childcare and vulnerable group targeted policies at their best.
Studies have viewed the social investment state approach as a new form of the welfare state and reshaped social policy objectives that addressed to promote labour market participation for a sustainable employment rather than simply to fight against unemployment. Since the beginning, the social investment strategy directs to protect individuals from social and economic threats by investing in human capital through labour market trainings, female (family – career) and child care policies, provision of universal access to education from the childhood. On doing so, the social investment as a long term strategy aims to reduce the risk of future neediness in contrast to the traditional benefit oriented welfare state that focuses on short term mitigation of risks. Or to put it differently, the social investment "prepares" children and families against to economic and social challenges rather than "repair" their positions in such problems later. In short, social investment policies are characterized as a predictor rather than a recoverer. Mainstream social investment argument is that redesigned welfare state model more focuses on work and care reconciliation policy as strengthening parental employment in the labour market is an important factor to exit poverty and support families especially mothers. On the other hand, human capital measures such as education and trainings improve life course employability, particularly for market outsiders as well as human investment guarantees better job security in today`s more flexible job market.
In reality, an economic development and employment is friendly to each other. Thus, income comes from the market through employment as a paid employment is foundation of household welfare. Likewise, a welfare is purchased in the markets. Arguably, unemployment leads to the poverty and social exclusion in the societies. Hereby, work based policy regarded as a sustainable anti-poverty strategy. The welfare states in order to guarantee households` net income and well-being in the post industrialized labour market have turned to invest in preventive measures such as human capital. The human capital (cognitive development and educational attainments) is a must for the dynamic and competitive knowledge economy. Educational expenditures yield on a dividend because they may/make citizens more productive but we need to push the logic much further (Andersen, 2002). In fact, social investment state by being more female and child care policy oriented predicts an importance of the education for a well-being of society and more developed economy in the future. Thus, employment policies need to link with family policies to be more effective in response to the unemployment, poverty and social exclusion. Social investment state as a new shape of the active employment policies invests in education particularly of women and children to prevent unemployment and poverty from the beginning. One hand, addresses to the ageing problem of European societies social investment strategies aim to mobilize motherhood with an employment. On the other hand, by promoting family polices, social investment strategy directs to reduce child poverty and safeguard child welfare in the line with better social and economic conditions of childhood.
What is certain that, social investment state implies human capital strategy. To increase an employment and long term productivity of individuals, social investment policies interchanged with the provision of social insurance. In other words, the social service policies took over the place of the cash benefit oriented policies. It is probably fair to say, the human capital strategies link social investment policies to employment outcomes. Simply, to see the correlation between the social investment paradigm and employment, human capital policy measures (education and trainings) are needed to be checked as a direct labour market value.  Since they are the most effective activation measures in skill investment to respond to the knowledge economy, more educated and skilled manpower boosts the labour supply in turn results income equality which is a traditional goal of the social democracy.  In this context, social investment state is addressed to reach high quality employment by its human investment orientation. As Andersen, (2002) argues, "We no longer live in a world in which low-skilled workers can support the entire family. The basic requisite for a good life is increasingly strong cognitive skills and professional qualifications".