U.S. Policy Towards Iran's Economic Reintegration
On July 14, 2015, the P5+1, the European Union, and Iran reached an agreement under the Joint Comprehensive Plan of Action (JCPOA). The agreement stipulated that all UN Security Council sanctions as well as all multilateral and national sanctions related to Iran's nuclear program would halt in exchange for a commitment from Iran to roll back its nuclear activities.
Subsequently, on January 16, 2016, the International Atomic Energy Agency (IAEA) issued its first report finding Iran in compliance with its international obligations under the agreement thereby triggering the removal of sanctions. Since then, similar finding by the Department of State has further assuaged concerns that misgivings by the country may undermine the deal. Yet the initial agreement and its relative success, despite contributing to the softening of tensions between Iran and many of the European allies, have not convinced the new Administration to continue partnership with Iran. The new Administration's approach to trade with China remains equally unresolved. Future viability of U.S. partnership with both countries relies on outlining government-wide missions that can take advantage of the newly created diplomatic and political space between the countries and ensure that U.S. national interest is best served. There is time for forging an alliance that today might seem as amorphous as the transatlantic alliance might have when General George Marshall sketched out the Marshall Plan.
The United States government can play a supportive role in assisting the regional allies that desire economic partnership with Iran and china; this policy should contain Iran and China's geostrategic ambitions but attempt direct any post-sanction economic goals toward those ends that serve peace and stability in the region. One such opportunity will include determining the U.S. policy towards Iran's decision to reshape its energy sector and reinvigorate regional trade. More specifically, Iran has shown desire to join the "international liquefied natural gas (LNG) club" and has expressed its ambition for finalizing the Iran-Pakistan gas pipeline and developing the plans for the Iran-Turkey-Europe (ITE) natural gas pipeline. Cautious supervision of the post-sanction regime coupled with U.S. support for its allies' participation in these projects can serve a number of U.S. objectives by (1) advancing American goals and commitments under international agreements regarding energy reform and climate control; (2) facilitating Iran's transition toward friendly trade on the global stage; and (3) assisting the goals of energy security for U.S. allies by reducing Russia's influence in the region.
Implementing a broad policy of economic reintegration for Iran through direct involvement by the U.S. government remains challenging because of the requirement for public and legislative support. Obtaining congressional approval for broad reforms in this area is still unlikely until Iran has shown true progress and firm commitment in implementing the agreement. However, more feasible short-term strategies for promoting economic reintegration can still be adopted.
Iran is the world's top holder of gas reserves with 33.8 trillion cubic meters, and it has a high success rate of natural gas explorations, estimated to be at around 79% compared to the world average of 30%, rendering the country a uniquely attractive destination for European and American companies. Iran's natural gas industry was negatively affected by American and European sanctions, but Iran has recently expressed a strong willingness to return to the international export arena. Traded gas is expected to expand globally by 30% by 2025, and the European Commission has suggested that Iran's large gas and oil reserve can strengthen Europe's energy security. In line with this trend, comes the timely affirmation that Iran has seized this opportunity in increasing its gas production to 5 billion cubic meters in the first five months of the current fiscal year.
International climate change agreements envision a healthy role for natural gas as one of the primary fuels in combating climate change and compliance with recent agreements including the UN Framework Convention on Climate Change (UNFCCC), known as COP21 or the Paris Agreement, requires favorable natural gas policies. Despite the current administration's decision to withdraw from the agreement, senior officials have stressed the Administration's willingness to support India and China's role in combating climate change, including transition from coal to more efficient forms of energy. China and India have shown cooperation in this transition, and the International Energy Agency has projected that growth in natural gas demand will be mainly driven by China and the Middle East, attesting to the viability of natural gas projects in the region. Given these countries persistent reliance on the dirtiest forms of energy such as wood and coal, support for this project advances a sober idea purposed by energy scientists such as Vaclav Smil: Global environmental goals can most realistically be achieved through a system where every country moves one step up on the energy trade, with advanced economies switching to renewable energies, such as nuclear, and countries like Iran and China trading the least environmentally friendly energy sources like coal for cleaner forms of fossil energy. North Korea continues to be one of China's main trade partners in coal, and supporting China's transition to natural gas will inevitably lead to more cooperation with the Trump administration's goal to isolate North Korea.
Aware of the opportunities in this growing market, Iran has expressed its intention to join the China-Pakistan Economic Corridor which links the largest natural gas-producing region in western China with the Gwadar deep-sea port in Balochistan, running through Pakistan. Iran's involvement will include connecting the pipeline to the Chabahar port in the Gulf region. Both the international sanctions imposed on Iran and Pakistan's financial deficiencies originally delayed the progress of the Iran-Pakistan pipeline, but, today, China's initiative in financing parts of the project have brought the project closer to reality. Nonetheless, the Department of State's unclear stance on how the remaining Iran sanctions and the possibility of a "snap back" in sanctions can affect the project has added to Pakistan's hesitant approach in resuming the project. India also receives 70% of its electricity from coal and has previously shown interest in extending the pipeline to reach the country. India's desire to join the project provides an opportunity for increasing peace and cooperation between India and Pakistan by relying on the economic interdependency that will result from the contract.
At the same time, Iran and Turkey have already laid the initial steps for an Iran-Turkey-Europe (ITE) pipeline, connecting Iran to Turkey's border with Greece. In 2013, the Turkish government approved the urgent expropriation of land along the proposed route for the pipeline. Among the countries that rely on gas imports from Iran, Turkey is assessed to face the most significant supply challenge, should its trade with Iran be restricted. Both technical problems inside Turkey and spikes in domestic demand for gas inside Iran have recently caused instances of shortfall in gas exports to Turkey. This problem then reverberates to Greece, as Turkey attempts to remedy its shortage in gas by limiting its re-exports to Greece. Both countries, therefore, have more incentive to facilitate their trade with Iran, as their demand is projected to grow.
Additionally, other key American allies such as South Korea are likely to reap some of the economic benefits that might arise from a growing gas market in Iran. Qatar, another American ally in the region, is collaborating with Iran in developing 24 phases of one of the largest gas fields in the world, the South Pars, which will be fully operational in 2018. Currently 90% of Iran's natural gas exports go to Turkey, shaping the incentives for the ITE pipeline that will extend this relationship to Europe. European demand for gas is projected to increase by 15-20% by 2025, and introducing an alternative market can reduce the European allies' reliance on the Russian market. The geopolitical benefits of such transition for America is highlighted by the evident reluctance among European allies to enforce stringent sanctions on Russia for its recent recalcitrant behavior in Ukraine; a pattern that has its roots in the allies' concern for Russia's perceptible power in influencing the European energy market. If Russian provocations in Eastern Europe persist, the most likely victims are countries such as Belarus that have shown willingness to pivot towards the EU coalition but are partially tied back because of their energy ties to Russia. Belarus, as an example, is estimated to owe close to 15% of its GDP to trade transit activities linked to Russia's transport of oil and gas to other European countries.
Iran has already taken affirmative steps in implementing domestic reform to its energy sector subsequent to the lifting of the sanctions. The country recently introduced a new model petroleum contract that is intended to encourage more foreign investment in its energy sector by removing barriers for reimbursing foreign investors. Iran also agreed to amend its Gas Sale and Purchase Agreement (GSPA) with Pakistan to give the country more time to finalize the Iran-Pakistan pipeline project. Policies from the White House can reinforce these positive steps at normalizing trade security for American allies in the region. A U.S. policy favorable to finalizing these projects can also provide a platform for expanding negotiations with Iran beyond the nuclear issue.
The Administration has a number of different pathways available. First, the Department of State's involvement can include an active engagement from high level diplomats and special envoys for international energy affairs in the Bureau of Energy Resources (ENR) to sensitize other regional powers such as Pakistan, India, and Turkey to the diplomatic benefits of proceeding with their prospective plans for partnership with Iran. The Bureau's recent successful attempt as an intermediary in initiating and concluding the gas trade partnership between Israel and Jordan is surely a laudable precedent. The State Department's success in brokering the gas trade between Israel and Jordan, despite the political pressure from inside Jordan to refuse the deal, attests to the ENR's influential role in using diplomatic channels to bypass regional hostilities. Similarly, the Department of Energy's role can be utilized through coordination of its USAID program and increasing support for private sector partnerships in Pakistan that can be tailored to encourage investments in natural gas and enhance the expertise and infrastructure in this field.
Finally, a more direct involvement by the Administration can entail consideration of relaxing specific sanctions pertaining to the exchange of advanced technology. LNG requires access to advanced technology that is only available from limited number of European and American companies. The Iran Sanctions Act which shaped the core of U.S. sanctions aimed at Iran's energy sector originally did not cover investment in Iran's development of its LNG program. The Comprehensive Iran Sanctions, Accountability, and Divestment Act of 2010 (CISADA) later amended this language to sanction investments in Iran LNG's sector. In addition, other legal authorities sanctioning exportation of goods and technologies remain in place pursuant to the Iranian Transactions and Sanctions Regulations (ITSR). The Administration preserves a waiver power under CISADA, and the Department of Treasury controls a general licensing program for providing exemptions from ITSR. In this context, the U.S. Treasury Department's Office of Foreign Assets Control ("OFAC") can review its policy toward granting export licenses to U.S. persons and foreign subsidiaries of U.S. companies that seek joint ventures or transfer of technology to Iran limited to the specific field of LNG exploration. OFAC most recently exercised this power to relax restrictions on exportation of commercial passenger aircrafts and related services to Iran.
Finally, other attempts by the Treasury Department to further clarify the exact bounds of the Administration's enforcement policy with regard to the remaining Iran sanctions can introduce more predictability and reduce uncertainty for foreign companies attracted to investment opportunities in Iran's gas market. Iranian foreign minister Mohammad Javad Zarif has noted that "precise assurances" from the U.S. government to the European banks about engagement with Iran can ease some of the remaining uncertainty about Iran-EU joint ventures. As the most marvelous chapters in the history of American diplomacy, such as the Marshall plan, suggest, often the greatest achievements lie in the courage to envision the opportunities that can be unlocked through international economic partnerships. In an unlikely region and among unlikely partners, another opportunity for a grand American diplomatic bargain is waiting to be seized.
Azerbaijan's geo-economic expansion prospects: Conventional or emerging markets?
In the background of global geo-economic shifting, nation states confront significant challenges in terms of appropriate positioning. In case of Azerbaijan, these challenges are also related to regional geopolitical imbalances as well as structural problems existing in the national economy.
Throughout its independence, Azerbaijan has pursued the way to formulate its foreign economic relations through maximizing its economic benefits in the context of achieving relevance to its national interests. Indeed, country's geographical location and economic strength gained thanks to oil boom gave birth to the possibility of formulation of Azerbaijan as a regional geo-economic pivot.
Azerbaijan iscurrently conducting multi-vectorial geo-economic development strategy in order to maximize its geographic advantages as well as maintaining better positioning in the framework of massive realignments observing in global economic architecture.Looking through of the policy frameworks which encapsulate country's medium and long-term economic vision, it becomes obvious that Azerbaijan will continue to adjust these strategies to the "new game rules" of geo-economic shifting.
However, it should also be mentioned that in some cases, Azerbaijan's geographic location takes part as an impediment rather than advantage.Referring to conventional understanding of the concept of "space", Azerbaijan has only limited number of spaces in which geo-economic sustainability can be realized. However, shifting from geopoliticsrelying on the dominance over geographic basins to the geo-economics which relying on controlling financial and trade flows creates an excellent opportunity for Azerbaijan to tackle with this problem. In this regard, it should be emphasized that successful realization of trade-logistics and energy transport projects in recent years have created a sound ground to continue geo-economic expansion in the new stage of economic development. But the question currently standing in front of this expansion strategy is that which markets or "geo-economic spaces" should be main target?
Assessment of trans-regional projects initiated or supported by Azerbaijan during last two decades indicate that these initiatives are mainly directed to mitigate EU's dependence on several routes or building an appropriate infrastructure to bolster these countries' trade relations with Central Asian countries. This factor was strategically and economically beneficial for Azerbaijan in terms of getting better access to European markets and eliminating infrastructural backwardness inherited from Soviets. However, as aforementioned, current realignments in geo-economic landscape make it necessity to add new directions and quality features to the geo-economic expansion strategy of the country.
In this regard, Strategic Road Map for the perspectives of the national economy which approved by President Ilham Aliyev in late 2016 can be accepted as a reliable guide to find answer to the question put above. It is not secret that in recent years, we are observing geo-economic shifting from Euro-Atlantic region to the Asia-Pasific. This shifting is gradual and time-consuming process and cannot be constrained only by Chinese economic expansion or South Korean success story.
According to the World Bank, over the next three years the $75 trillion global economy will expand by more than $6.5 trillion in size. It is also estimated that China and India will be among Top 3 contributors to real GDP growth predicted for 2018-2020 while Turkey, Indonesia, South Korea and Japan will be also among major contributors.Furthermore, emerging and developing Asia seems will be achieved to quadruple its share in global GDP based on PPP during 1980-2020.
In the light of these figures, it can be put forward that Azerbaijan can take more benefits through getting better access to these emerging Asian markets. Furthermore, taking into consideration country's medium and long-term economic vision in which acceleration of joining to global value chains has been mentioned as one of the strategic targets,integration to these markets promise more economic gains. The scale of these gains will not be constrained only in the framework of monetary or financial units. Particularly, significant progress achieved in realization of North-South and East-West transport corridors in recent years, additionally much brighter prospective transport projects which are expected to be realizedin the near future will lead to increase Azerbaijan's geo-economic importance. This achievement can be accepted as a result of continuous efforts made by Azerbaijan during last two decades. As mentioned by President Aliyev, situated between Europe and Asia, Azerbaijan will continue to use wisely its geographical location to become one of the leading transportation hubs in Eurasia. Pursuant to his opinions, it is highly predictable that Azerbaijan geo-economic expansion will continue in accordance with regional and global economic landscape movements.
Getting efficient positioning in regional integration movements which dominantly shaping under priority of national interests is one of the key directions of Azerbaijan's geo-economic expansion strategy.In this regard, preserving independence in integration processes is one of the significant imperatives in Azerbaijan's foreign economic and trade relations.It is worth to mention that Azerbaijan, unlike to some of other region countries, still preserves independence in making choices regarding with integration movements. Therefore, Azerbaijan's current stance lets us put forward the idea that consistence of joining to such type of integration movements with the country's strategic foreign and domestic economic targets is more deterministic imperative rather than nominal participation.This hypothesisalso involves some insights regarding with the issue that in which direction geo-economic expansion ought to be continued in the following years.
On the macroeconomic and foreign trade perspective, it is worth to emphasize that Azerbaijan has achieved significant growth rates during 2004-2014. After some adverse effects of oil price crunch after 2014 Azerbaijan economy is currently in the process of adjusting new equilibrium points.This process is conducting not only through improving macroeconomic indicators, but also through making changes in geographic orientation of the country's foreign trade relations. According to the official figures, the share of Asian markets is averagely 38% in exports and 39% in imports. However, analyzing of commodity structure of this trade turnover exhibits that in exports low value-added commodities dominate while in imports particularly medium and high value added ones take the lion share. This structure of trade relations with Asian countries brings forth some challenges in terms of diversifying commodity structure of exports as well as increasing turnover with these emerging economies. Therefore, in the context of geo-economic expansion, it would be more reasonable for Azerbaijan to pay much attention to join global value chains appearing in these markets. Additionally, thanks to already finished and prospective  trade-logistics and transportation projects, Azerbaijan's opportunities to benefit from new trade reality which involves geographical fragmentation of production is increasing. This new reality offers to accelerate diversification of economy with limited resources avoiding from conventional barriers existing in small economies such as Azerbaijan.
Finally, Azerbaijan seems very determined to become a geo-economic pivot in its region relying on its comprehensive and continuous development strategies and rising international economic competitiveness which achieved during recent years. This deterministic stance will continue through shifting beyond a new quality stage of geo-economic expansion in the era of formulation multipolar global economic order. This shifting additionally requires revision of geographic expansion postulates of the country's geo-economic development strategies. The characteristics of this revisionwill be determined by systemic realignments in the global economy.
231,000 New Jobs Added in Western Balkans amid Ongoing Economic Challenges, Emigration
A 3.9 percent increase in employment over the last year has led to the creation of 231,000 new jobs throughout the six countries of the Western Balkans, according to the "Western Balkans Labor Market Trends 2018" report, launched today by the World Bank and the Vienna Institute for International Economic Studies (wiiw). Unemployment also fell from 18.6 percent to 16.2 percent, reaching historic lows in some countries.
Leading the way for employment in the region was Kosovo, which saw an increase of 9.2 percent, followed by Serbia (4.3 percent), Montenegro (3.5 percent), Albania (3.4 percent), FYR Macedonia (2.7 percent), and Bosnia and Herzegovina (1.9 percent). Despite this progress, however, low activity rates – particularly among women and young people – along with high rates of long-term unemployment and a prevalence of informal work, continue to pose challenges for sustained economic growth in the region.
"The region has made great strides in improving labor market outcomes over the last year – meaning more people are finding jobs," says Linda Van Gelder, World Bank Country Director for the Western Balkans. "However, we continue to see high rates of people who are not in employment, education or in training programs and we need to find ways to link them to future opportunities."
Youth unemployment of 37.6 percent is a key challenge for the region. However, this rate is down from last year and nearly every country in the region is experiencing the lowest levels of youth unemployment since 2010. Country rates range from 29 percent in Montenegro and Serbia, to more than 50 percent in Kosovo. According to the report, it may be difficult for young people who become detached from jobs or education for long periods to reintegrate into the labor market. They also face a wage gap, earning up to 20 percent less than those who find employment sooner.
The report also notes that female employment rates are on the rise but they still remain low by European standards. The employment rate for women across the region stands at 43.2 percent, varying from a low of 13.1 percent in Kosovo to a high of 52.3 percent in Serbia. The gender gap in employment has also narrowed since 2010, ranging from 28.9 percentage points in Kosovo to 9.8 percentage points in Montenegro.
"Economic trends in the region look to be headed in the right direction," says Robert Stehrer, Scientific Director of the Vienna Institute for International Economic Studies. "Getting more people, particularly young and women into employment remains one of the key challenges in the region to sustain economic and social convergence."
A number of obstacles to employment need to be addressed to reduce ongoing emigration from the region, especially common among young, educated people. In order to address this, further knowledge is needed. Countries in the region should synchronize their data on emigration and improve the registration and publication of migration statistics. By utilizing high-quality data that is in-line with international standards on workforce composition – both domestically and internationally – will produce accurate analysis of labor market dynamics in the region and allow for the design of policies that can simultaneously address the challenges of emigration and reap the benefits of migration.
Better linkages between secondary graduates and the labor market, as well as earlier interventions to retain students, can improve opportunities for employment. Policies, such as child care, care facilities for the elderly, flexible work arrangements and more part-time jobs would also promote labor market integration among women.
The report was produced with financial support from the Austrian Ministry of Finance.
Economic Growth in Gulf Region Set to Improve following a Weak Performance in 2017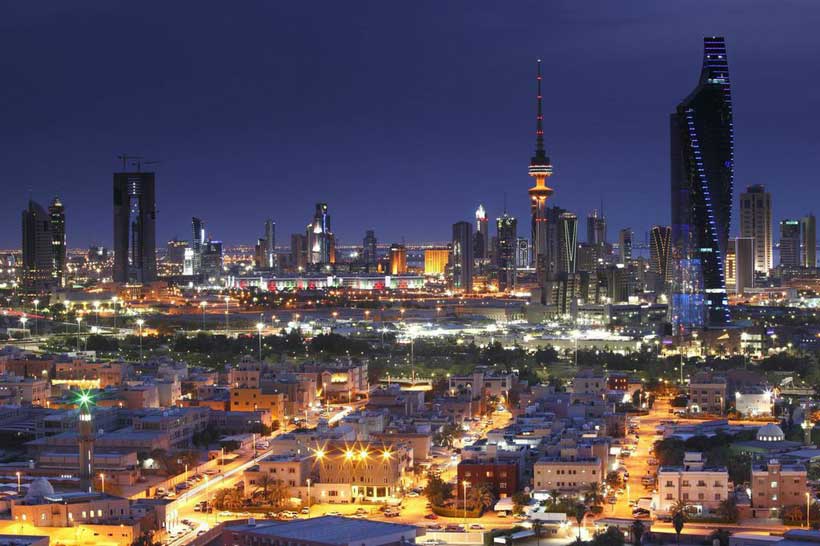 The Gulf Cooperation Council (GCC) region witnessed another year of disappointing economic performance in 2017 but growth should improve in 2018 and 2019, according to the World Bank's biannual Gulf Economic Monitor released today in Kuwait.
The region eked out growth of just 0.5% in 2017 – the weakest since 2009 and down from 2.5% the previous year. The GCC region's economies experienced flat or declining growth as lower oil production and tighter fiscal policy took a toll on activity in the non-oil sector. External debt issuance continued to rise to help finance large fiscal deficits.
Economic growth is expected to strengthen gradually, helped by the recent partial recovery in energy prices, the expiration of oil production cuts after 2018, and an easing of fiscal austerity. The World Bank expects growth to firm to 2.1% in 2018 and rise further to 2.7% in 2019. Growth in Saudi Arabia is expected to rebound close to 2% in 2018-19 and to strengthen similarly elsewhere in the region.
"Policy attention is shifting towards deeper structural reforms needed to sever the region's longer-term fortunes from those of the energy sector," said Nadir Mohammed, World Bank Country Director for the GCC. "While the recent increase in oil prices provides some breathing space, policy makers should guard against complacency and instead double down on reforms needed to breathe new life into sluggish domestic economies, to create jobs for young people and to diversify the economic base. Any slippage could negatively impact the credibility of the policy framework and dampen investor sentiment."
Looking forward, there are several downside risks that may weigh on activity. Lower than expected oil prices could exert pressure on the OPEC producers to extend or deepen their production reduction agreement and dampen medium-term growth in the GCC countries.
Although fiscal and current account balances are improving, the region continues to face large financing needs and remains vulnerable to shifts in global risk sentiment and the cost of funding. Geopolitical developments and relations within the region could slow growth prospects. Slippage in the implementation of country reform plans arising from weak institutional capacity will rob the GCC of the benefits of fiscal adjustment and of deeper structural reforms that aim to diversify their economies.
Over the longer term, the enduring dominance of the hydrocarbon sector in the GCC economies argues for the vigorous implementation of structural reforms.  The terms of trade shocks in 2008-09 and in 2014-16 barely dented the dominance of the hydrocarbon sector in the GCC, with the bulk of the adjustment so far driven by spending cuts rather than the emergence of other traded sectors.
Structural reforms should focus on economic diversification, private sector development, and labor market and fiscal reforms. The GCC states' long-term ambitions are articulated in various country vision statements and investment plans, and aspire to build competitive economies that utilize the talents of their people.
Implementing these structural transformation programs requires continuing political commitment from the GCC governments.
Saudi Arabia has shown considerable leadership in this regard: the 12 "vision realization plans" associated with its Vision 2030 aspirations aim to significantly transform the economy over the next 15 years by lifting the private sector share of the economy from 40 to 65% and the small and medium enterprise contribution to GDP from 20 to 35%.
"Transforming from an oil-dependent economy to a self-propelled, human capital-oriented one requires some fundamental changes in the mindset; some also call this a new social contract," said Kevin Carey, Practice Manager at the World Bank.  "GCC countries do not need to discard their existing social contracts but rather to upgrade them to reflect new realities of low for long oil prices, increasing global competition and the long-term threats from technological and climate change."
As with other Arab countries, the GCC states also face sustainability, equity and welfare challenges related to their pension systems. These issues need to be addressed urgently to prevent any negative impact on economic growth, fiscal sustainability, and labor market stability.
Among the potential solutions that could help improve pension outcomes, the Gulf Economic Monitor underscores the importance of improving efficiency by reducing the prevailing fragmentation in many of the GCC pension systems; making access and contributions as simple and systematic as possible through the strengthening of ID and IT systems and the capabilities of pension administration bodies; and strengthening the governance of pension institutions. If GCC countries wish to attract global talent, they will also need to consider potential solutions for expatriates that help to meet their long-term pension and financial security needs.