U.S. Policy Towards Iran's Economic Reintegration
On July 14, 2015, the P5+1, the European Union, and Iran reached an agreement under the Joint Comprehensive Plan of Action (JCPOA). The agreement stipulated that all UN Security Council sanctions as well as all multilateral and national sanctions related to Iran's nuclear program would halt in exchange for a commitment from Iran to roll back its nuclear activities.
Subsequently, on January 16, 2016, the International Atomic Energy Agency (IAEA) issued its first report finding Iran in compliance with its international obligations under the agreement thereby triggering the removal of sanctions. Since then, similar finding by the Department of State has further assuaged concerns that misgivings by the country may undermine the deal. Yet the initial agreement and its relative success, despite contributing to the softening of tensions between Iran and many of the European allies, have not convinced the new Administration to continue partnership with Iran. The new Administration's approach to trade with China remains equally unresolved. Future viability of U.S. partnership with both countries relies on outlining government-wide missions that can take advantage of the newly created diplomatic and political space between the countries and ensure that U.S. national interest is best served. There is time for forging an alliance that today might seem as amorphous as the transatlantic alliance might have when General George Marshall sketched out the Marshall Plan.
The United States government can play a supportive role in assisting the regional allies that desire economic partnership with Iran and china; this policy should contain Iran and China's geostrategic ambitions but attempt direct any post-sanction economic goals toward those ends that serve peace and stability in the region. One such opportunity will include determining the U.S. policy towards Iran's decision to reshape its energy sector and reinvigorate regional trade. More specifically, Iran has shown desire to join the "international liquefied natural gas (LNG) club" and has expressed its ambition for finalizing the Iran-Pakistan gas pipeline and developing the plans for the Iran-Turkey-Europe (ITE) natural gas pipeline. Cautious supervision of the post-sanction regime coupled with U.S. support for its allies' participation in these projects can serve a number of U.S. objectives by (1) advancing American goals and commitments under international agreements regarding energy reform and climate control; (2) facilitating Iran's transition toward friendly trade on the global stage; and (3) assisting the goals of energy security for U.S. allies by reducing Russia's influence in the region.
Implementing a broad policy of economic reintegration for Iran through direct involvement by the U.S. government remains challenging because of the requirement for public and legislative support. Obtaining congressional approval for broad reforms in this area is still unlikely until Iran has shown true progress and firm commitment in implementing the agreement. However, more feasible short-term strategies for promoting economic reintegration can still be adopted.
Iran is the world's top holder of gas reserves with 33.8 trillion cubic meters, and it has a high success rate of natural gas explorations, estimated to be at around 79% compared to the world average of 30%, rendering the country a uniquely attractive destination for European and American companies. Iran's natural gas industry was negatively affected by American and European sanctions, but Iran has recently expressed a strong willingness to return to the international export arena. Traded gas is expected to expand globally by 30% by 2025, and the European Commission has suggested that Iran's large gas and oil reserve can strengthen Europe's energy security. In line with this trend, comes the timely affirmation that Iran has seized this opportunity in increasing its gas production to 5 billion cubic meters in the first five months of the current fiscal year.
International climate change agreements envision a healthy role for natural gas as one of the primary fuels in combating climate change and compliance with recent agreements including the UN Framework Convention on Climate Change (UNFCCC), known as COP21 or the Paris Agreement, requires favorable natural gas policies. Despite the current administration's decision to withdraw from the agreement, senior officials have stressed the Administration's willingness to support India and China's role in combating climate change, including transition from coal to more efficient forms of energy. China and India have shown cooperation in this transition, and the International Energy Agency has projected that growth in natural gas demand will be mainly driven by China and the Middle East, attesting to the viability of natural gas projects in the region. Given these countries persistent reliance on the dirtiest forms of energy such as wood and coal, support for this project advances a sober idea purposed by energy scientists such as Vaclav Smil: Global environmental goals can most realistically be achieved through a system where every country moves one step up on the energy trade, with advanced economies switching to renewable energies, such as nuclear, and countries like Iran and China trading the least environmentally friendly energy sources like coal for cleaner forms of fossil energy. North Korea continues to be one of China's main trade partners in coal, and supporting China's transition to natural gas will inevitably lead to more cooperation with the Trump administration's goal to isolate North Korea.
Aware of the opportunities in this growing market, Iran has expressed its intention to join the China-Pakistan Economic Corridor which links the largest natural gas-producing region in western China with the Gwadar deep-sea port in Balochistan, running through Pakistan. Iran's involvement will include connecting the pipeline to the Chabahar port in the Gulf region. Both the international sanctions imposed on Iran and Pakistan's financial deficiencies originally delayed the progress of the Iran-Pakistan pipeline, but, today, China's initiative in financing parts of the project have brought the project closer to reality. Nonetheless, the Department of State's unclear stance on how the remaining Iran sanctions and the possibility of a "snap back" in sanctions can affect the project has added to Pakistan's hesitant approach in resuming the project. India also receives 70% of its electricity from coal and has previously shown interest in extending the pipeline to reach the country. India's desire to join the project provides an opportunity for increasing peace and cooperation between India and Pakistan by relying on the economic interdependency that will result from the contract.
At the same time, Iran and Turkey have already laid the initial steps for an Iran-Turkey-Europe (ITE) pipeline, connecting Iran to Turkey's border with Greece. In 2013, the Turkish government approved the urgent expropriation of land along the proposed route for the pipeline. Among the countries that rely on gas imports from Iran, Turkey is assessed to face the most significant supply challenge, should its trade with Iran be restricted. Both technical problems inside Turkey and spikes in domestic demand for gas inside Iran have recently caused instances of shortfall in gas exports to Turkey. This problem then reverberates to Greece, as Turkey attempts to remedy its shortage in gas by limiting its re-exports to Greece. Both countries, therefore, have more incentive to facilitate their trade with Iran, as their demand is projected to grow.
Additionally, other key American allies such as South Korea are likely to reap some of the economic benefits that might arise from a growing gas market in Iran. Qatar, another American ally in the region, is collaborating with Iran in developing 24 phases of one of the largest gas fields in the world, the South Pars, which will be fully operational in 2018. Currently 90% of Iran's natural gas exports go to Turkey, shaping the incentives for the ITE pipeline that will extend this relationship to Europe. European demand for gas is projected to increase by 15-20% by 2025, and introducing an alternative market can reduce the European allies' reliance on the Russian market. The geopolitical benefits of such transition for America is highlighted by the evident reluctance among European allies to enforce stringent sanctions on Russia for its recent recalcitrant behavior in Ukraine; a pattern that has its roots in the allies' concern for Russia's perceptible power in influencing the European energy market. If Russian provocations in Eastern Europe persist, the most likely victims are countries such as Belarus that have shown willingness to pivot towards the EU coalition but are partially tied back because of their energy ties to Russia. Belarus, as an example, is estimated to owe close to 15% of its GDP to trade transit activities linked to Russia's transport of oil and gas to other European countries.
Iran has already taken affirmative steps in implementing domestic reform to its energy sector subsequent to the lifting of the sanctions. The country recently introduced a new model petroleum contract that is intended to encourage more foreign investment in its energy sector by removing barriers for reimbursing foreign investors. Iran also agreed to amend its Gas Sale and Purchase Agreement (GSPA) with Pakistan to give the country more time to finalize the Iran-Pakistan pipeline project. Policies from the White House can reinforce these positive steps at normalizing trade security for American allies in the region. A U.S. policy favorable to finalizing these projects can also provide a platform for expanding negotiations with Iran beyond the nuclear issue.
The Administration has a number of different pathways available. First, the Department of State's involvement can include an active engagement from high level diplomats and special envoys for international energy affairs in the Bureau of Energy Resources (ENR) to sensitize other regional powers such as Pakistan, India, and Turkey to the diplomatic benefits of proceeding with their prospective plans for partnership with Iran. The Bureau's recent successful attempt as an intermediary in initiating and concluding the gas trade partnership between Israel and Jordan is surely a laudable precedent. The State Department's success in brokering the gas trade between Israel and Jordan, despite the political pressure from inside Jordan to refuse the deal, attests to the ENR's influential role in using diplomatic channels to bypass regional hostilities. Similarly, the Department of Energy's role can be utilized through coordination of its USAID program and increasing support for private sector partnerships in Pakistan that can be tailored to encourage investments in natural gas and enhance the expertise and infrastructure in this field.
Finally, a more direct involvement by the Administration can entail consideration of relaxing specific sanctions pertaining to the exchange of advanced technology. LNG requires access to advanced technology that is only available from limited number of European and American companies. The Iran Sanctions Act which shaped the core of U.S. sanctions aimed at Iran's energy sector originally did not cover investment in Iran's development of its LNG program. The Comprehensive Iran Sanctions, Accountability, and Divestment Act of 2010 (CISADA) later amended this language to sanction investments in Iran LNG's sector. In addition, other legal authorities sanctioning exportation of goods and technologies remain in place pursuant to the Iranian Transactions and Sanctions Regulations (ITSR). The Administration preserves a waiver power under CISADA, and the Department of Treasury controls a general licensing program for providing exemptions from ITSR. In this context, the U.S. Treasury Department's Office of Foreign Assets Control ("OFAC") can review its policy toward granting export licenses to U.S. persons and foreign subsidiaries of U.S. companies that seek joint ventures or transfer of technology to Iran limited to the specific field of LNG exploration. OFAC most recently exercised this power to relax restrictions on exportation of commercial passenger aircrafts and related services to Iran.
Finally, other attempts by the Treasury Department to further clarify the exact bounds of the Administration's enforcement policy with regard to the remaining Iran sanctions can introduce more predictability and reduce uncertainty for foreign companies attracted to investment opportunities in Iran's gas market. Iranian foreign minister Mohammad Javad Zarif has noted that "precise assurances" from the U.S. government to the European banks about engagement with Iran can ease some of the remaining uncertainty about Iran-EU joint ventures. As the most marvelous chapters in the history of American diplomacy, such as the Marshall plan, suggest, often the greatest achievements lie in the courage to envision the opportunities that can be unlocked through international economic partnerships. In an unlikely region and among unlikely partners, another opportunity for a grand American diplomatic bargain is waiting to be seized.
How America Is Crushing Europe
America creates, imposes, and enforces the sanctions against Russia, which are forcing up energy-prices in Europe, and are thereby driving Europe's corporations to move to America, where taxes, safety-and-environmental regulations, and the rights of labor, are far lower, and so profits will be far higher for the investors. Furthermore, America can supply its own energy. Therefore, supply-chains are less dicey in the U.S. than in Europe. There is less and less reason now for a firm to be doing anything in Europe except selling to Europeans, who are becoming increasingly desperate to get whatever they can afford to buy, now that Russia, which had been providing the lowest-cost energy and other commodities, is being strangled out of European markets, by the sanctions. Money can move even when its owner can't. The European public will now be left farther and farther behind as Europe's wealth flees — mainly to America (whose Government had created this capital-flight of Europe's wealth).
Europe's leaders have cooperated with America's leaders, to cause this European decline (by joining, instead of rejecting, America's sanctions against Russia), but Germany's companies can also enjoy significant benefits from relocating or expanding in America. Germany's business daily newspaper, Handlelsblatt, reported, on September 25th, "More and more German companies are expanding their locations in North America: Washington attracts German companies with cheap energy and low taxes. This applies above all to the southern states. Berlin is alarmed – and wants to take countermeasures." (Original: "Immer mehr deutsche Unternehmen bauen ihre Standorte in Nordamerika aus: Washington lockt deutsche Firmen mit billiger Energie und niedrigen Steuern. Das gilt vor allem für die Südstaaten. Berlin ist alarmiert – und will gegensteuern.") It says that "Numerous German companies are planning to set up or expand their U.S. locations. … U.S. states such as Virginia, Georgia, and Oklahoma, show increasing interest" in offering special inducements for these firms to relocate, or to at least expand, their production in the U.S. For example, Pat Wilson, Commissioner of the Georgia Department of Economic Development, tells German companies that, "Our energy costs are low, and the networks are stable. … Companies coming to Georgia [from Germany] are reducing their carbon footprint." Considering that one of the major reasons why Germany's Government is squeezing-out Russia's fuel-supplies (other than to 'support democracy in Ukraine', etc.) is that those Russian supplies are fossil fuels, an important benefit by which America can attract European firms (even on the basis of 'Green' arguments) is by advertising bigger 'energy efficiency' than in Europe — not necessarily in a strictly environmental sense, but definitely in the bottom-line sense, of lowered energy-costs, since America's regulations are far less strict than in the EU.
Also on the 25th, the Irish Examiner bannered "European industry buckles under weight of soaring energy prices: Volkswagen, Europe's biggest carmaker, warned last week that it could reallocate production out of Germany and eastern Europe if energy prices don't come down."
Also on the 25th, Oil Price dot com headlined "Europe Faces An Exodus Of Energy-Intensive Industries", and mentioned especially that "the U.S. Steel giant ArcelorMittal said earlier this month that it would slash by half production at a steel mill in Germany and a unit at another plant, also in Germany. The company said it had based the decision on high gas prices. … ArcelorMittal earlier this year announced it had plans to expand a Texas operation."
On September 26th, the New York Times bannered "Factory Jobs Are Booming Like It's the 1970s: U.S. manufacturing is experiencing a rebound, with companies adding workers amid high consumer demand for products." In total, "As of August this year, manufacturers had added back about 1.43 million jobs, a net gain of 67,000 workers above prepandemic levels." And this is only the start of America's re-industrialization and economic recovery, because the hemorrhaging of jobs from Europe has only just begun. These German firms are getting in on the ground floor in America, leaving Europe's workers behind, to swim or sink on their own (the ones that can).
Also on September 26th, Thomas Fazi at unherd dot com headlined "The EU is sleepwalking into anarchy: Its sanctions are crippling the bloc's working class", and documented that this hollowing-out of Europe's economies is being experienced the most by Europe's lower economic classes, who are the least capable of dealing with it but are being abandoned by the higher-wealth group, the investors, who are sending their money abroad, like banana-republic oligarchs do, and who might easily relocate themselves there too.
On September 19th, the New York Times headlined "'Crippling' Energy Bills Force Europe's Factories to Go Dark: Manufacturers are furloughing workers and shutting down lines because they can't pay the gas and electric charges." For example, a major employer in northern France, Arc International glass factory, doesn't know whether they will survive: "Nicholas Hodler, the chief executive, surveyed the assembly line, shimmering blue with natural gas flames [gas that came from Russia and that now costs ten times as much as just a year ago]. For years, Arc had been powered by cheap energy that helped turn the company into the world's largest producer of glass tableware. … But the impact of Russia's abrupt cutoff of gas to Europe [forced by the sanctions] has doused the business with new risks. Energy prices have climbed so fast that Mr. Hodler has had to rewrite business forecasts six times in two months. Recently, he put a third of Arc's 4,500 employees on partial furlough to save money. Four of the factory's nine furnaces will be idled; the others will be switched from natural gas to diesel, a cheaper but more polluting fuel." The "Green" Parties throughout Europe, such as in the persons of Germany's Foreign Minister Annalena Baerbock, and Germany's Minister for Economic Affairs and Climate Action Robert Habeck, had led the European movement against importing Russian fuels, and could turn out to have led Europe actually to increase its carbon footprint, if the end result turns out to be to switch to more coal and diesel fuels, as they now are doing.
It could not have happened without the leaderships both in America and in Europe, who are leading the way for Europe's economies to decline, and for America's to boom from this — attracting more and more investors, and their investments, into America, from the U.S. regime's vassal-nations (such as Germany and France), especially in the EU and NATO (these new banana-republics). The beneficiaries of all this are not only America's weapons-manufacturing firms, such as Lockheed Martin, and extraction firms such as ExxonMobil, that are growing because of the plunge in Europe that's due to Europe's cutting itself off from the cheap energy that it had formerly enjoyed. The future is opening up again, for investors in the United States. It's come-one, come-all, to investors from Europe, and leaving everyone else in Europe simply to sink, if they can't get out.
The Historic Day of Euro's Downfall
The date August 22 should be remembered as the day of the euro's "official" downfall. After a long period of being one of the foremost currencies, the euro has now become cheaper than the U.S. dollar.
When the euro first came into existence, it fell sharply against the dollar. In 1999, the year that the currency came into existence, EUR 1 traded for USD 1.18. On October 26, 2000, the euro fell to a then-record low of USD 0.8228. However, it then appeared to have begun to experience a period of recovery. By early 2001, the euro had risen to USD 0.96. Then, it entered a period of relatively minor decline, with the lowest being USD 0.834 on July 6, 2001, after which the euro gained a firm footing.
The currency that had shown strength against the dollar at the start of this century. On July 15, 2002, the euro began to be close to 1:1 against the dollar. By the end of 2002, it reached USD 1.04 and then continued to soar. On May 23, 2003, for the first time, the euro surpassed the high of USD 1.18, the day when it was launched. This was a key turning point as it continued to rise since then.
The euro broke through USD 1.35 on December 24, 2004. On December 30, 2004, it hit USD 1.3668, a record high during that period. On August 13, 2007, it reached USD 1.37. On November 23, 2007, it was USD 1.49. Then, on April 22 and July 15, 2008, it reached its all-time high of USD 1.60 twice. Even after the 2008 financial crisis, when the euro entered a period of shocks, it still showed strong vitality. On February 8, 2014, EUR 1 at that time could trade for USD 1.3631.
Undeniably, the euro in the past was a rather strong currency in the world market, and it affected the economy and wealth of roughly 500 million people. However, during that time, the euro mainly benefited from the fact that interest rates in Europe were more attractive than that in the United States. This has all but changed now, as the Federal Reserve is raising interest rates continuously. The current interest rate level has far exceeded that of the pre-COVID-19 one. Fiscal deficits too, play a role in the euro's decline. The U.S. fiscal deficit has long been a major problem. There have been numerous speculations that the scale of the U.S. debt would kill off its economy, yet this does not happen to this day. Hence, the debt of the U.S. government is not regarded as an absolute negative factor as it did in the past.
Europe is similar to the U.S. in many aspects. Whether it is the energy crisis or inflation, the problems felt by the U.S. are present in Europe too. However, Europe is currently experiencing the most tragic war in history after World War II, i.e., the war in Ukraine. On the basis of geopolitics, this war has fundamentally shaken the foundation of the euro. Although the euro will continue to fluctuate up and down against the dollar, the trend will undoubtedly be downward. Geopolitics has made the euro completely lost its advantages compared to the dollar. This is because the entire Europe itself is in a precarious state, close to losing its dominance over the European continent. Now, Europe can only assume a mere supporting role on the global geopolitical stage, no longer a protagonist.
The result of this is frightful. Euro is the most important symbol of the European Union, an aspiration of the EU for its future. It is not exaggerating to say that any major depreciation of the euro would signify the same for Europe as a whole. All euro assets will become worthless when that happens. As things stand, European lawmakers, intentionally or not, have ignored a crucial factor in deciding the fate of the euro, namely geopolitics. Its fundamentals have now been shaken, and it is no longer a reliable currency, but a risky one.
If the war represents the present, what will the future of the euro be?
Currency has a lot to do with credibility. The countries that are the main supporting pillars of the euro, such as France and Germany, have their real competency and moral level in regard to European affairs, being exposed in the recent war. This has severely hit the credibility of the euro. In the worst-case scenario, the two old European countries, France and Germany, will almost certainly request the U.S. for energy support in the future, and possibly even some kind of financial aid in extreme cases. Therefore, in the face of the weak prospect of the euro, it is completely understandable that these two European countries, which are the main countries of the euro, seem to be powerless and indifferent.
All in all, the realist attitude of France and Germany towards the war in Ukraine will only exacerbate the depreciation of the euro, and there is no other possibility. It is unfortunate that the politicians of these two countries have not only sold themselves to a certain extent, but they have also actually sold the future of Europe.
Risk of Global Recession in 2023 Rises Amid Simultaneous Rate Hikes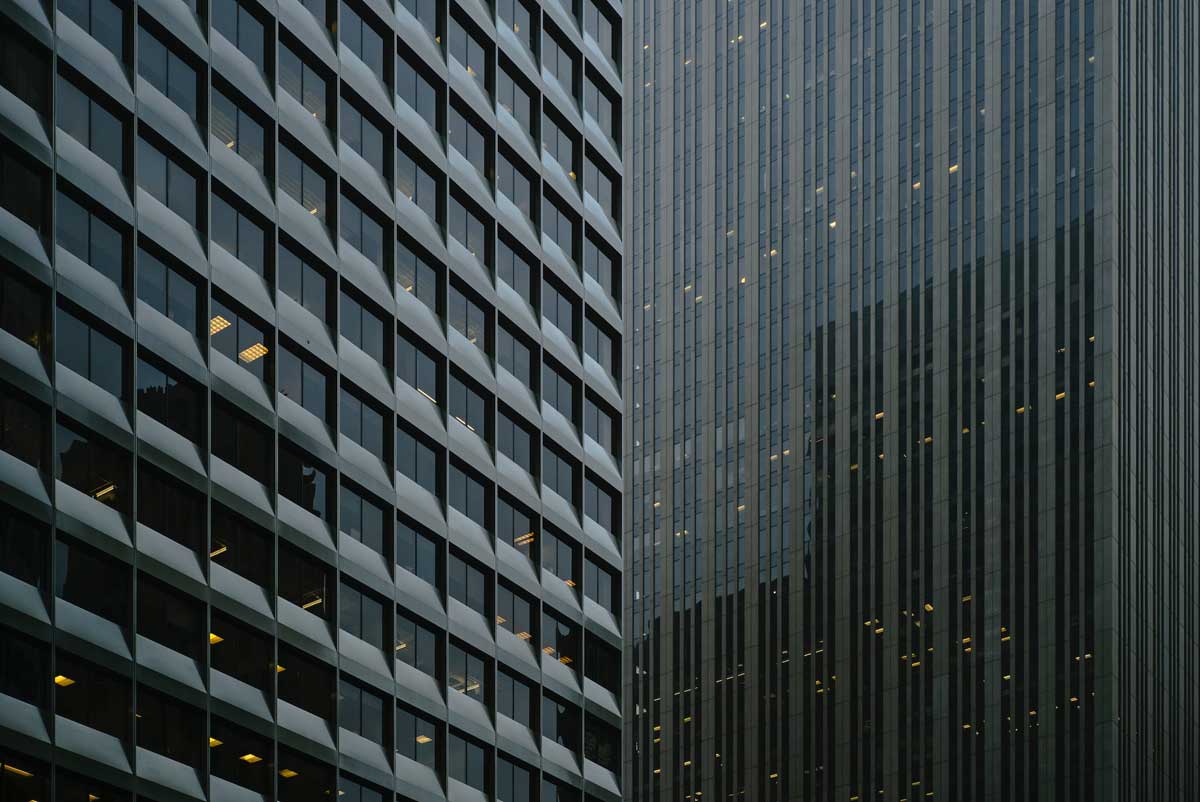 As central banks across the world simultaneously hike interest rates in response to inflation, the world may be edging toward a global recession in 2023 and a string of financial crises in emerging market and developing economies that would do them lasting harm, according to a comprehensive new study by the World Bank.
Central banks around the world have been raising interest rates this year with a degree of synchronicity not seen over the past five decades—a trend that is likely to continue well into next year, according to the report. Yet the currently expected trajectory of interest-rate increases and other policy actions may not be sufficient to bring global inflation back down to levels seen before the pandemic. Investors expect central banks to raise global monetary-policy rates to almost 4 percent through 2023—an increase of more than 2 percentage points over their 2021 average.
Unless supply disruptions and labor-market pressures subside, those interest-rate increases could leave the global core inflation rate (excluding energy) at about 5 percent in 2023—nearly double the five-year average before the pandemic, the study finds. To cut global inflation to a rate consistent with their targets, central banks may need to raise interest rates by an additional 2 percentage points, according to the report's model. If this were accompanied by financial-market stress, global GDP growth would slow to 0.5 percent in 2023—a 0.4 percent contraction in per–capita terms that would meet the technical definition of a global recession.
"Global growth is slowing sharply, with further slowing likely as more countries fall into recession. My deep concern is that these trends will persist, with long-lasting consequences that are devastating for people in emerging market and developing economies," said World Bank Group President David Malpass. "To achieve low inflation rates, currency stability and faster growth, policymakers could shift their focus from reducing consumption to boosting production. Policies should seek to generate additional investment and improve productivity and capital allocation, which are critical for growth and poverty reduction."
The study highlights the unusually fraught circumstances under which central banks are fighting inflation today. Several historical indicators of global recessions are already flashing warnings. The global economy is now in its steepest slowdown following a post-recession recovery since 1970. Global consumer confidence has already suffered a much sharper decline than in the run-up to previous global recessions. The world's three largest economies—the United States, China, and the euro area—have been slowing sharply. Under the circumstances, even a moderate hit to the global economy over the next year could tip it into recession.
The study relies on insights from previous global recessions to analyze the recent evolution of economic activity and presents scenarios for 2022–24. A slowdown—such that the one now underway—typically calls for countercyclical policy to support activity. However, the threat of inflation and limited fiscal space are spurring policymakers in many countries to withdraw policy support even as the global economy slows sharply.
The experience of the 1970s, the policy responses to the 1975 global recession, the subsequent period of stagflation, and the global recession of 1982 illustrate the risk of allowing inflation to remain elevated for long while growth is weak. The 1982 global recession coincided with the second-lowest growth rate in developing economies over the past five decades, second only to 2020. It triggered more than 40 debt crises] and was followed by a decade of lost growth in many developing economies.
"Recent tightening of monetary and fiscal policies will likely prove helpful in reducing inflation," said Ayhan Kose, the World Bank's Acting Vice President for Equitable Growth, Finance, and Institutions. "But because they are highly synchronous across countries, they could be mutually compounding in tightening financial conditions and steepening the global growth slowdown. Policymakers in emerging market and developing economies need to stand ready to manage the potential spillovers from globally synchronous tightening of policies."
Central banksshould persist in their efforts to control inflation—and it can be done without touching off a global recession, the study finds. But it will require concerted action by a variety of policymakers:
Central banks must communicate policy decisions clearly while safeguarding their independence. This could help anchor inflation expectations and reduce the degree of tightening needed. In advanced economies, central banks should keep in mind the cross-border spillover effects of monetary tightening. In emerging market and developing economies, they should strengthen macroprudential regulations and build foreign-exchange reserves.
Fiscal authorities will need to carefully calibrate the withdrawal of fiscal support measures while ensuring consistency with monetary-policy objectives. The fraction of countries tightening fiscal policies next year is expected to reach its highest level since the early 1990s. This could amplify the effects of monetary policy on growth. Policymakers should also put in place credible medium-term fiscal plans and provide targeted relief to vulnerable households.
Other economic policymakers will need to join in the fight against inflation—particularly by taking strong steps to boost global supply. These include:
o Easing labor-market constraints. Policy measures need to help increase labor-force participation and reduce price pressures. Labor-market policies can facilitate the reallocation of displaced workers.
o Boosting the global supply of commodities. Global coordination can go a long way in increasing food and energy supply. For energy commodities, policymakers should accelerate the transition to low–carbon energy sources and introduce measures to reduce energy consumption.
o Strengthening global trade networks. Policymakers should cooperate to alleviate global supply bottlenecks. They should support a rules-based international economic order, one that guards against the threat of protectionism and fragmentation that could further disrupt trade networks.