Tunisia Aims To Strengthen Trade Relations With ECOWAS Region
Tunisia plans to increase its trade with other African countries in general, and with the Economic Community of West African States (ECOWAS) in particular.
This was stated by the Tunisian Minister of Commerce, Omar Behi, after the courtesy visit he paid to Marcel de Souza, President of the Commission of the West African Organisation, on 2 November 2017, in Abuja, Nigeria.
"The first phase of the trade will be with ECOWAS, which will be the largest gathering of countries on the African continent," said Mr. Behi.
A memorandum of understanding between Tunisia and ECOWAS will be signed by both parties during Marcel de Souza's visit in Tunis later this month.
While waiting for the visit, Mr. Souza and his host discussed the intensification of cooperative relationship as well as business opportunities between Tunisia and ECOWAS.
"Tunisia is a very advanced country in terms of trade, hospitality and tourism, and other African countries can benefit from it," said Marcel de Souza.
Mr. de Souza and Mr. Behi also discussed some of the decisions of the 51st Ordinary Session of the ECOWAS Authority of Heads of State and Government, held in June 2017 in Monrovia, Liberia.
The decisions relate to the request addressed to Mauritania, inviting it to submit a request for re-admission into ECOWAS. They also relate to the observer status granted to Tunisia and the agreement in principle given to Morocco for its accession to the West African organisation.
Marcel de Souza and Omar Behi stressed the need for Tunisia to adopt a gradual approach to the country's accession to ECOWAS.
Rise of disinformation a symptom of 'global diseases' undermining public trust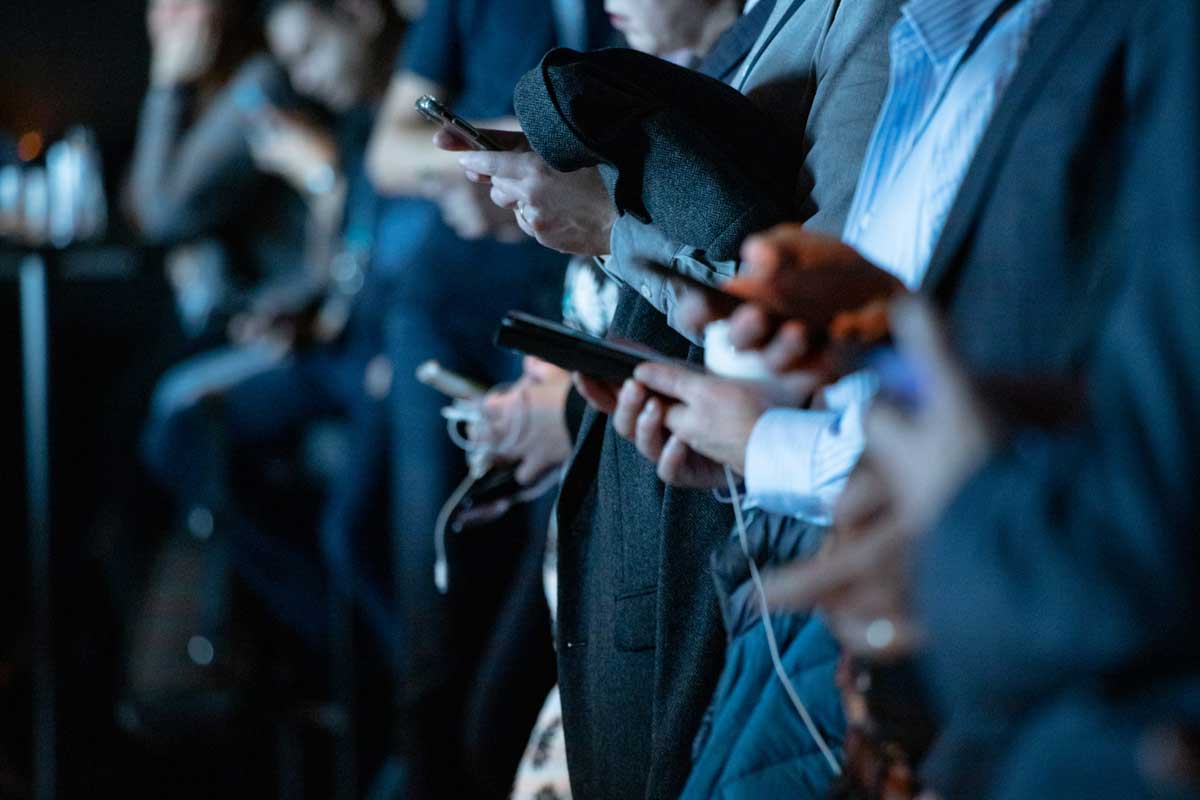 Societies everywhere are beset by "global diseases" including systemic inequality which have helped fuel a rise in disinformation, or the deliberate spreading of falsehoods, said the UN human rights chief on Tuesday, addressing the Human Rights Council in Geneva.
Michelle Bachelet said the restoration of public trust was essential, as disinformation should really be seen as a symptom of diseases such as systemic inequality, which has seen "deep-seated discrimination" flourish, along with fragile institutions, a loss of trust in effective governance, and "limited rule of law".
She said those countries impacted by inequality were now threatened with instability and frayed co-existence within society.
Flourishing amid discontent
"Disinformation spreads when people feel that their voices are not heard. It arises in contexts where political disenchantment, economic disparity or social unrest flourish", she said.
"It flourishes when civil society, journalists, human rights defenders and scientists cannot work, assemble and speak freely. When civic space is limited or closed. When the human rights to freedom of expression and access to information are threatened."
It can be fuelled by governments and public officials, potentially leading to hate crimes and violence.
But she warned governments against trying to "officially ordain what is false, and what is true, and then attach legal consequences to those determinations. Our human right to access and impart information, is not limited to only what is deemed by the State as 'accurate'".
She called for a focus on "assessing how communications are being revolutionized by technology and on unpacking who is responsible for what.
"We need to look at how best to contain the harms caused by disinformation, while addressing the underlying causes that give disinformation life and allow it to gain traction."
She said the sheer speed and volume of information circulating online, meant that it could be easily manipulated, with campaigns using automatic tools, rapidly creating a "false impressions of broad popular support for or against certain ideas, or be used to counter and marginalise dissident voices and ideas."
Organized disinformation campaigns are also being used to silence rights defenders, journalists, and minority voices, "and as a result of repeated attacks, women, minority communities and others can be deterred from participating in the public sphere."
Fighting back
The international response has to be consistent with universal rights obligations, she warned.
"When we debate the best ways to respond, we need to understand that censorship is not only an ineffective medicine – it can actually harm the patient." Freedom of expression and the right to access information are essential, she underscored.
"I therefore call on States to uphold their international obligation to promote and protect these rights, whatever the social ill they seek to mitigate. Maintaining a vibrant and pluralistic civic space will be crucial in this endeavour."
She called for policies which support independent journalism, pluralism in media, and digital literacy, which can help citizens "navigate" the online world and boost critical thinking.
"States must also ensure wide and free access to information so that it reaches all communities and constituencies…Trust can never be achieved without genuine government transparency."
Social media regulation 'insufficient'
The human rights chief said that social media businesses have transformed the way information circulates, "and they have a clear role to play."
"To start with, we must understand better how they affect our national and global debates. While platforms have taken welcome steps to enhance their own transparency, and redress channels, progress remains insufficient.
She called for independent auditing of social media companies' services and operations, and more clarity on the way advertising and personal data is being handled.
"And we need access for researchers and others to the data within companies, that can help us better understand and address disinformation."
Two steps
Ms. Bachelet told the Human Rights Council that there are two "critical needs" in the battle against rising disinformation.
"First, we need to deepen our understanding and knowledge: we need more research on how the digital sphere has transformed media and information flows; on how best to build public trust within this environment; and on how different actors can contribute to countering disinformation operations."
Secondly, she said all discussions had to be framed within human rights norms. "Shortcuts do not work here: censorship and broad content take-downs are an ineffective and dangerous response."
Import Control System 2 (ICS2) Release 2: New requirements for inbound air shipments to the EU
From 1 March 2023, all freight forwarders, air carriers, express couriers, and postal operators transporting goods to or through the European Union (including Norway and Switzerland) will be required to submit advance cargo information in the form of a complete entry summary declaration (ENS), under the second phase of the EU's new customs pre-arrival security and safety programme – Import Control System 2 (ICS2) Release 2.
Economic operators' responsibility to comply with ICS2 Release 2 requirements
From 1 March 2023, economic operators involved in handling, sending, shipping and transporting cargo, express or postal consignments to or via the EU by air have to comply with new advance data reporting requirements for pre-loading and pre-arrival customs risk assessments.
By collecting data about all goods entering the EU prior to their loading and arrival, ICS2 supports effective risk-based customs controls while facilitating free flow of legitimate trade across the EU's external borders. ICS2 will simplify the movement of goods between customs offices at the first point of entry and final destination in the EU. For economic operators, ICS2 will streamline requests for additional information and pre-departure risk screening by customs authorities.
In addition to air carriers' ENS filing responsibilities under the multiple filing regime of Release 2, freight forwarders, express couriers, and postal operators will also be legally responsible for providing data. They either have to share it with the air carriers, who will then complete the ENS filing requirements, or submit the data directly to ICS2. Postal operators and express couriers, who have previously been declaring partial information regarding inbound shipments (under ICS2 Phase 1), will now also be required to coordinate with their air carrier to submit all required data.
Those in the air transport sector who are currently filing advance cargo information into Import Control System (ICS) will have to gradually start filing this data into ICS2 during the operational roll-out of Release 2.
Preparing for ICS2 Release 2: Conformance Testing
Economic operators are strongly advised to prepare in advance for Release 2, in order to avoid the risk of delays and non-compliance.
To help prepare for the introduction of ICS2 Release 2, the European Commission will make available a conformance testing environment from July 2022 until February 2023, to be able to verify the economic operator's ability to access and exchange messages with customs authorities through the intended ICS2 trader interface. This conformance testing is mandatory for all economic operators concerned.
Economic operators responsible for filing ENS data to ICS2 should determine whether they have an existing Economic Operators Registration and Identification (EORI) number. If not, they should contact the EU customs authority of their choice to get this number and to receive support in preparing for ICS2 Release 2. They should also evaluate their trade operations for the handling of imports into the EU and contact their selected customs authority to connect and take part in the upcoming Release 2 conformance testing.
What is ICS2 Release 2?
The EU Import Control System 2 (ICS2) is a large-scale initiative to enhance customs oversight of the movement of goods prior to their arrival at the EU external borders (air, maritime, land and inland waterways). ICS2 enables customs authorities to identify high-risk consignments that necessitate early intervention, while facilitating legitimate trade into the customs territory of the EU, Norway, and Switzerland.
The system is being implemented in three releases. Having successfully completed Release 1 covering the pre-loading process for postal and express consignments by air on 15 March 2021, Release 2 is the next step in the system's implementation, and it will go live on 1 March 2023. Release 3 will be implemented from 1 March 2024, requiring operators carrying goods on maritime and inland waterways, roads and railways to comply with the new regulations.
The European Commission is leading the operational delivery of ICS2 in close collaboration with customs authorities in Member States, Norway and Switzerland and industry stakeholders.
Two detailed factsheets are available to guide through the procedures related to ICS2 Release 2:
Factsheet 1: What economic operators who are directly affected by the second release need to do to get their IT systems ready in time.
For further information please visit (link)
Factsheet 2: What the new data reporting requirements are under Release 2 for freight forwarders, EU express couriers, postal operators with facilities outside the EU, and air carriers, irrespective of whether these operators are legally established within or outside of the European Union. For further information please visit (link)
Dream of unlimited, clean nuclear fusion energy within reach
by Gareth Willmer
The old joke is that nuclear fusion is always 30 years away. Yet the dream of abundant clean energy is no laughing matter as we meet an ITER researcher to catch up on progress at the reactor facility.
The Sun has fuelled life on Earth for billions of years, creating light and heat through nuclear fusion. Given that incredible power and longevity, it seems there can hardly be a better way to generate energy than by harnessing the same nuclear processes that occur in our own and other stars.
Nuclear fusion reactors aim to replicate this process by fusing hydrogen atoms to create helium, releasing energy in the form of heat. Sustaining this at scale has the potential to produce a safe, clean, almost inexhaustible power source.
The quest began decades ago, but could a long-running joke that nuclear fusion is always 30 years away soon start to look old?
Some hope so, following a major breakthrough during a nuclear-fusion experiment in late 2021. This came at the Joint European Torus (JET) research facility in Oxfordshire, UK, in a giant, doughnut-shaped machine called a tokamak.
Inside, superheated gases called plasmas are generated in which the fusion reactions take place, containing charged particles that are held in place by powerful magnetic fields. Such plasmas can reach temperatures of 150 million degrees Celsius, an unfathomable 10 times hotter than the Sun's core.
In a sustained five-second burst, researchers in the EUROfusion consortium released a record-breaking 59 megajoules (MJ) of fusion energy. This was almost triple the previous 21.7 MJ record set at the same facility in 1997, with the results touted as 'the clearest demonstration in a quarter of a century of the potential for fusion energy to deliver safe and sustainable low-carbon energy'. Follow the link to learn more about the successful nuclear fusion experiment at JET.
The results provided a major boost ahead of the next phase of nuclear fusion's development. A larger and more advanced version of JET known as ITER (meaning "The Way" in Latin) is under construction on a 180-hectare site in Saint-Paul-lès-Durance, southern France.
ITER, which is being built as a collaboration between 35 nations, including those in the EU, is aimed at further firming up the concept of fusion. One of the most complicated machines ever to be created, it was scheduled to start generating its first plasma in 2025 before entering into high-power operation around 2035 – although researchers on the project expect some delays because of the pandemic.
Major milestone
The results at JET represent a major landmark, said Professor Tony Donné, programme manager of the EUROfusion project, a major consortium of 4 800 experts, students and facilities across Europe. 'It's a huge milestone – the biggest for a long time,' he said.
'It's confirmed all the modelling, so it has really increased confidence that ITER will work and do what it's meant to do.' While the energy generated at JET lasted just a few seconds, the aim is to ramp this up to a sustained reaction that produces energy.
The results were the culmination of years of preparation, with Prof Donné explaining that one of the key developments since 1997 involved changing the inner wall of the JET vessel.
Previously, the wall was made of carbon, but this proved too reactive with the fuel mix of deuterium and tritium, two heavier isotopes – or variants – of hydrogen used in the fusion reaction. This resulted in the formation of hydrocarbons, locking up the tritium fuel in the wall.
In the rebuild, which involved 16 000 components and 4 000 tonnes of metal, the carbon was replaced with beryllium and tungsten to reduce tritium retention. Ultimately, the team was able to cut the amount of trapped fuel by a large multiple, contributing to the success of the recent fusion shot.
DEMO run
In preparation for the next stage of fusion's epic journey, upgrades to JET ensured that its configuration aligns with the plans for ITER. Further in the future, the next step beyond ITER will be a demonstration power plant known as DEMO, designed to send electricity into the grid – leading on to fusion plants becoming a commercial and industrial reality.
'ITER is a device which will create 10 times more fusion energy than the energy used to heat the plasma,' said Prof Donné. 'But as it is an experimental facility, it will not deliver electricity to the grid. For that, we need another device, which we call DEMO. This will really bring us to the foundations for the first generation of fusion power plants.'
Prof Donné added: 'JET has shown now that fusion is plausible. ITER has to show that it's further feasible, and DEMO will need to demonstrate that it really works.'
Planned to provide up to 500 megawatts (MW) to the grid, he thinks it is realistic for DEMO to come into operation around 2050. 'We hope to build DEMO much faster than we built ITER, making (use of the) lessons learned,' he said.
Yet there are other key challenges to overcome on the way to getting nuclear fusion up and running. Not least is that while deuterium is abundant in seawater, tritium is extremely scarce and difficult to produce.
The researchers therefore plan to develop a way of generating it inside the tokamak, using a 'breeding blanket' containing lithium. The idea is that high-energy neutrons from the fusion reactions will interact with the lithium to create tritium.

Essential energy
Prof Donné said nuclear fusion could prove a pivotal green and sustainable energy source for the future. 'I would say it's essential,' he said. 'I'm not convinced that by 2050 we can make the carbon dioxide transition with only renewables, and we need other things.'
And although he says the current method of creating nuclear energy through fission is becoming safer and safer, fusion has key advantages. Proponents for ITER talk of benefits such as an absence of meltdown risk, adding that nuclear fusion does not produce long-lived radioactive waste and that reactor materials can be recycled or reused within 100 to 300 years.
'It's definitely much safer,' said Prof Donné. Referencing the stigma carried by nuclear energy, he said, 'What we see when we interact with the public is that people very often haven't heard about nuclear fusion. But when we explain the pros and cons, then I think people get positive.'
Referring to Lev Artsimovich, dubbed the "father of the tokamak", he said, 'Artsimovich always said fusion will be there when society really needs it. If we get fusion up and running, then really we have a very safe and clean energy source which can give us energy for thousands of years.'
The research in this article was funded by the EU. This article was originally published in Horizon, the EU Research and Innovation Magazine.