China's first overseas military base in Africa
With more such projects in the pipeline at least in Asia, China has opened its first ever over sees military base on October 31 in African country of Djibouti.
Speaking to China's Djibouti-based forces during a visit to a joint battle command center in Beijing, Chinese President Xi "got a good understanding" of the base's operations and the lives of the soldiers there, China's Defense Ministry said late Friday.
Xinhua said in its short report that the ships had departed from Zhanjiang in southern China "to set up a support base in Djibouti." Navy commander Shen Jinlong "read an order on constructing the base in Djibouti." It did not say when the base might formally begin operations.
Ships carrying Chinese military personnel for Beijing's first overseas military base, in Djibouti in the Horn of Africa, have left China to begin setting up the facility, the state news agency Xinhua reported. Troops serving at China's first overseas military base, in the Horn of Africa country of Djibouti, should help promote peace and stability, President Xi Jinping told them in a video chat, encouraging them to promote a good image.
China began construction of the base in Djibouti last year. It will be used to resupply navy ships taking part in peacekeeping and humanitarian missions off the coasts of Yemen and Somalia, in particular. Xi "encouraged them to establish a good image for China's military and promote international and regional peace and stability", the ministry said.
This will be China's first overseas naval base, although Beijing officially terms it a logistics facility. China began construction of a logistics base in strategically located Djibouti last year that will resupply naval vessels taking part in peacekeeping and humanitarian missions off the coasts of Yemen and Somalia, in particular.
$180 billion spent
After months of anticipation since announcing plans for its first foreign base, China opened what it calls a logistical facility on August 1. The base will be used mainly to resupply ships moving through the Gulf of Aden and Red Sea, and support humanitarian and peacekeeping efforts in East Africa, China has said. Satellite photos, however, have led to speculation about a large underground area where unseen equipment may be stored, and the facility could shift the balance of power in the region.
Xinhua said the establishment of the base was a decision made by both countries after "friendly negotiations, and accords with the common interest of the people from both sides."
The base will ensure China's performance of missions, such as escorting, peacekeeping and humanitarian aid in Africa and west Asia. The base will also be conducive to overseas tasks including military cooperation, joint exercises, evacuating and protecting overseas Chinese, and emergency rescue, as well as jointly maintaining security of international strategic seaways.
China spent $180 billion on its People's Liberation Army last year, according to the Pentagon report, though the report concedes "it is difficult to estimate actual military expenses, largely due to China's poor accounting transparency."
China's official defense budget puts its expenditures at about $140 billion, but that budget fails to include major defense expenditures related to research and procurement of foreign equipment. The official Chinese defense budget has nearly doubled since 2007, from roughly $75 billion to $140 billion in 2016.
The base is part of China's plan to expand its Belt and Road Initiative, a $1 trillion plan to link China with 68 countries in Africa, Asia and Europe through trade deals and infrastructure projects. The initiative was first announced in 2013 and includes a Chinese presence around the east coast of Africa.
Economic power
Chinese President Xi Jinping is overseeing an ambitious military modernization program, including developing capabilities for China's forces to operate far from home. During his visit to the command center, Xi also instructed the armed forces to improve their combat capability and readiness for war, the ministry said. Xi said progress in joint operation command systems, especially in efficiency at the regional level, was needed and troops must conduct training under combat conditions.
Djibouti, which is about the size of Wales, is at the southern entrance to the Red Sea on the route to the Suez Canal. The tiny, barren nation sandwiched between Ethiopia, Eritrea and Somalia also hosts USA, Japanese and French bases.
Products that China wants to ship are based in the region, so it makes sense to expand the infrastructure to transport them. But the Djibouti facility is also a sign of China diversifying its engagement and avoiding restrictions on its presence. This might be the start of some more military, security-related bases
Currently, China mainly imports minerals and oil from Africa, but its long-term plan is to build factories on the continent and move some of its manufacturing there to take advantage of the cheaper labor and geographic position.
Pakistan singled out
There has been persistent speculation in diplomatic circles that China would build other such bases, in Pakistan for example, but the government has dismissed this. Myanmar and Sri Lanka are other nations China would be considering for similar military bases.
The report singles out Pakistan as one of those allies potentially willing to host Chinese troops and says China already has begun construction on a military base in the small east African country Djibouti, which lies along the Gulf of Aden. The Pentagon believes construction will be completed within the next year. "This initiative, along with regular naval vessel visits to foreign ports, both reflects and amplifies China's growing influence, extending the reach of its armed forces," the report reads.
Chinese foreign ministry spokeswoman Hua Chunying blasted the report, saying it disregarded facts and made "irresponsible remarks." Speaking with reporters, Hua refused to comment on the potential future overseas bases, but said China is a force for safeguarding peace in Asia and "friendly cooperation between China and Pakistan does not target any third party." "We hope the USA side will put aside the Cold War mentality, view China's military development in an objective and rational manner, and take concrete actions to maintain steady growth of the military relationship between the two countries," she said.
Djibouti is located at the southern entrance to the Red Sea on the route to the Suez Canal. The tiny, barren nation sandwiched amid Ethiopia, Eritrea and Somalia also hosts USA, Japanese and French bases.
China's new military and logistical base in Djibouti has put other foreign powers on edge, but observers believe China's strategy in the region is more about economic growth than military might.
Djibouti's position on the northwestern edge of the Indian Ocean has fueled worry in India that it would become another of China's "string of pearls" military alliances and assets ringing India, including Bangladesh, Myanmar and Sri Lanka.
Regional concern
China's ambitions have fueled concern in India, which has watched its neighbor's presence grow in the Indian Ocean. In a strategy known as the "string of pearls," China already has military and commercial links with Myanmar, Sri Lanka and Bangladesh. India has always viewed the Indian Ocean region as its domain, and as China increasingly has more economic interest and a large military presence in the region, India seeking to play a larger global role is going to have deeper and deeper concerns about its presence.
The base in Djibouti is like a game changer in terms of the security environment, and India is worried about it. The speed with which China is executing its strategy in the region caught India off guard and may prompt countermeasures.
For China, the Djibouti base represents a shift to a more dual role in its global expansion — one that focuses on economics as well as military and logistics support. "We're going to see more of these types of facilities in other places," said the Asia Society Policy Institute. "Some of these aren't going to look like bases. They're going to look like dual use, civilian sort of access facilities, where also you can get access for military vessels as well."
China's expansion has also garnered the attention of the U.S., which has its own base, Camp Lemonnier, in Djibouti. France and Japan also have military bases in Djibouti. The United States will be concerned about the possibility of espionage, including electronic espionage, but will likely also be very closely observing the Chinese.
US remarks
China likely will try to expand its military presence across the world with military bases in Pakistan, Djibouti and elsewhere, as it sees its role in global affairs growing, according to a report released by the Pentagon.
The annual Pentagon report on Chinese military developments says China already is expanding its presence in foreign ports as a way to "pre-position the necessary logistics support" to sustain far away from the Chinese homeland. "China's expanding international economic interests are increasing demands for the Chinese Navy to operate in more distant maritime environments to protect Chinese citizens, investments, and critical sea lines of communication," the report reads.
The Pentagon believes China most likely will try to set up additional military bases in countries where it has "longstanding friendly relationships and similar strategic interests."
The report singles out Pakistan as one of those allies potentially willing to host Chinese troops and says China already has begun construction on a military base in the small east African country Djibouti, which lies along the Gulf of Aden. The Pentagon believes construction will be completed within the next year. "This initiative, along with regular naval vessel visits to foreign ports, both reflects and amplifies China's growing influence, extending the reach of its armed forces," the report reads.
Chinese foreign ministry spokeswoman Hua Chunying blasted the report Wednesday, saying it disregarded facts and made "irresponsible remarks." Speaking with reporters, Hua refused to comment on the potential future overseas bases, but said China is a force for safeguarding peace in Asia and "friendly cooperation [between China and Pakistan] does not target any third party." "We hope the U.S. side will put aside the Cold War mentality, view China's military development in an objective and rational manner, and take concrete actions to maintain steady growth of the military relationship between the two countries," she said.
Playing the game of Asia pivot to contain China as well as Russia, America is increasingly concerned about the Chinese expansionism in Asia. It can easily understand the rules of expansionism as it guides Israel in its expansionist agenda in West Asia, especially in Palestine.
NATO generals do not believe in good relations with Russia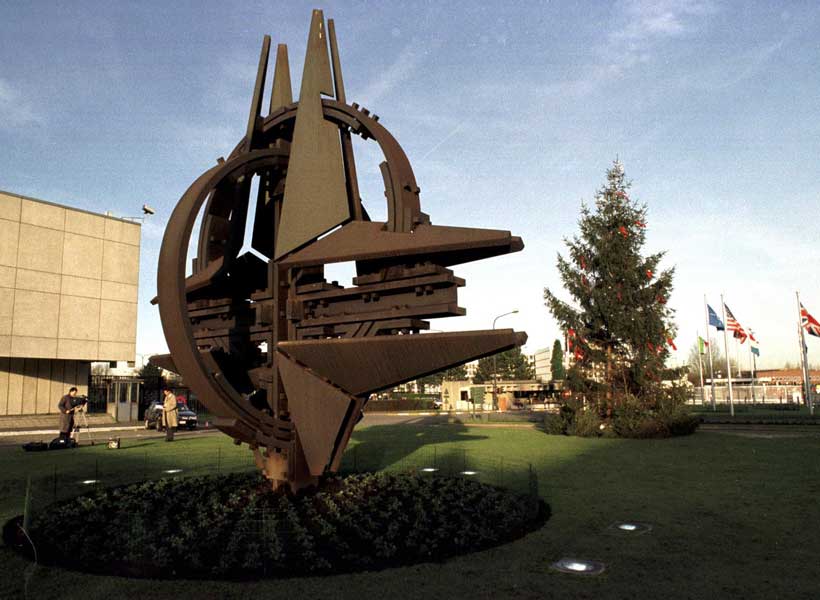 In December NATO allies agreed the civil and military budgets for 2019. At a meeting of the North Atlantic Council allies agreed a civil budget of €250.5 million and a military budget of €1.395 billion for 2019.
NATO Secretary General Jens Stoltenberg welcomed the agreement of the budgets, saying: "The world is changing, and NATO is adapting. Allies are investing in NATO to address the challenges of our time, including cyber and hybrid threats, a more assertive Russia, and instability across the Middle East and North Africa.
Thus, according to the NATO Secretary General, Russia remains one of the main threats the Alliance will face in 2019. The message that NATO is eager to negotiate with Russia is not always proved by the Alliance's actions. The more so NATO high-ranking officials even contradict such message by their statements. It has become obvious that NATO as well as Russia is not always aboveboard.
General Philip Breedlove, former supreme allied commander Europe, and Ambassador Alexander Vershbow, former NATO deputy secretary general made a report "Permanent Deterrence: Enhancements to the US Military Presence in North Central Europe" that assesses the adequacy of current US deployments, with a focus on North Central Europe. A full report will be completed in January 2019. But there is a short summary of the task force's conclusions and recommendations.
All recommendations are made in order to bolster NATO deterrence and political cohesion. The authors say that "military build-up in Russia's Western Military District and Kaliningrad, and its "hybrid" warfare against Western societies have heightened instability in the region, and have made collective defense and deterrence an urgent mission for the United States and NATO. "
They innumerate significant steps taken by the United States and NATO to enhance their force posture and respond to provocative Russian behavior.
The Alliance adopted the Readiness Action Plan, which called for the creation of a Very High Readiness Joint Task Force (VJTF) and expansion of the NATO Response Force (NRF) to increase the Alliance's capacity to reinforce any ally under threat.
At the 2016 Warsaw Summit, the Alliance took the next step in building deterrence by agreeing to deploy four multinational NATO battle groups of about 1,200 troops in each of the Baltic states and Poland.
The NATO Readiness Initiative, the so-called "Four 30s" plan, would designate thirty ground battalions, thirty air squadrons, and thirty major naval combatants to be ready to deploy and engage an adversary within thirty days.
Other steps were taken to bolster the NATO Command Structure and reduce mobility problems through Europe. Among others the main report's recommendation are:
enhance the United States' and NATO's deterrent posture for the broader region, not just for the nation hosting the US deployment, including strengthening readiness and capacity for reinforcement; reinforce NATO cohesion;include increased naval and air deployments in the region, alongside additional ground forces and enablers; promote training and operational readiness of US deployed forces and interoperability with host-nation and other allied forces; ensure maximum operational flexibility to employ US deployed forces to other regions of the Alliance and globally; expand opportunities for allied burden-sharing, including multilateral deployments in the region and beyond; and ensure adequate host-nation support for US deployments. All these steps do not look like a diplomatic compromise or an intention to decrese the tension between NATO and Russia.
In its turn Russia flexes its military muscle. Moscow is to hold 4,000 military exercises in 2019. Russian defense minister said that Russia will increase combat capabilities in response to the U.S. intention to withdraw from the Intermediate-Range Nuclear Forces (INF) treaty.
The two super powers increase their military capabilities and put Europe at risk of war. The only way out is to negotiate, to show goodwill to change the situation, to stop plotting war hiding behind mutual accusations.
SCO: Community of Shared Future
SCO was initially came into being in 1990 between the former USSR and China. First time in 1996, Heads of States and delegates from Russia, China, Kazakhstan, Kirghizstan and Tajikistan sit together in Shanghai to draw upon the mandate, goal and structure of SCO for trust building measures in administrative issues as well as border conflicts. The post-Cold War trends and NATO expansion compel the regional states for the formation of the Shanghai Cooperation organization.
SCO member states holds very strong credentials, having overwhelmingly rich in energy resources ,accommodating more than one-quarter of the world's population, two of its founding members are the United Nation's Security Council permanent members .At that time China and Russia was trying to provide the alternate bloc and to counter the US influence, and the SCO provides a platform for member states, especially China and Russia, to counter contain the western and US design in this region and form a uniform strategic alliance against US hegemony. However, since its reemergence in 2001, the SCO has become a regional deriving force and has been gaining importance in Asia 's strategic and security architecture.
With the new strategic realignment and regional security calculations Russia is more concerned to give SCO a security outlook with an energy-centered orientation, while China accentuates on regional connectivity and economic integration. China interested to highlight regional trade and investment through connectivity and economic linkage, which enable china to play a larger role in the regional and global affairs through BRI, BRICS and SCO platform. Russia desires to fetch the energy potential in the framework of SCO. The SCO is the major regional collaborating platform on the Eurasian continent with China, India and Russia are the three biggest and most populous countries in Eurasia.
The first and foremost feature of unity and binding force among SCO member states common threat perception of U.S influence in Central Asia region. China and Russia intended to promote the Eurasian order as a counter containment policy to U.S. influence. The SCO is best toll and counter weight to NATO intrusion in Eurasian region. In order to keep U.S. influence out of Eurasia, there is a possibility that both China and Russia would consider making certain realignments in their strategic maneuvering to balance their inherent strategic competition.
Meanwhile, the region is facing multifarious challenges. Being the China, Pakistan, Russia, India and Iran pursuing their varied interests in Afghanistan. Moreover, major states of the region have territorial disputes awaiting resolution. The SCO has also exaggerated its focus on Afghanistan. The intensifying emphasis on SCO as a probable multilateral platform for comprehensive cooperation on Afghanistan is a demonstration to the great transformational changes within the regional security milieu over the last decade but SCO has less room for engagements in Afghanistan due to the NATO and US forces. The SCO-Afghanistan Action Plan emphasized on joint military exercises, joint operations in combating and illuminating terrorism, drug trafficking and organized crime; for involving Afghanistan in uplifting its institutional capacity. Moreover, Action Plan clearly points out the security challenges that emanate from the situation inside Afghanistan and threaten the security of the SCO States, on closer examination its scope appears limited and modest. Afghanistan and Iran having SCO observer status and India and Pakistan joined the SCO now the platform began playing a more important role in curbing instability in Afghanistan.
Pakistan placed itself at the crossroads of south, east and central Asia, keeping in view the geo-strategic importance of Pakistan and the development of Gwadar Port, Pakistan can become an energy and trade corridor for SCO countries. On the other side there are lot of prospects for Pakistan in the domain of strategic, economic and political spheres. Strategic imperatives encompassed military to military, counter-terrorism and anti-drug trafficking collaboration; economic dimension included Pakistan 's role as energy and trade corridor; and political dividends included good relations with china, Russia, India and CARs. India and Pakistan considered SCO as the most momentous platform in Eurasian region that might bring peace, prosperity and stability in South Asia. Now with the induction of India and Pakistan SCO expanded with new version by covering central Asia, south Asia and west Asia. SCO expansion with new members will encourage linkage and connectivity between the SCO and BRICS states.
BRI by China is facilitating coordination of development and connectivity mechanism between the SCO members, such as the Eurasian Economic Union, headed by Russia, and Kazakhstan's Bright Road. China's cooperation with Russia and Kazakhstan has set a good example for other SCO members and observer states. The SCO has become a major platform for Eurasian countries to synchronize development strategies and jointly build the Belt and Road connectivity. India is expected to ratify the Belt and Road Initiative after its inclusion in the SCO alongside Pakistan, which will amplify development strategy coordination among countries along the Belt and Road routes. China is eager to host the SCO joint counterterrorism cyber exercise again and to hold a defense security forum. China wants the SCO to address the global and regional issues with collective wisdom and common voice, which will help the organization play a bigger and more constructive role in international affairs.
Since its inception in 2001, the SCO summit had been held in China three times, twice in Shanghai and once in Beijing. Qingdao is the third host city, the coastal city in east China's Shandong Province. The SCO coming summit in June is the first meeting after the expansion of SCO's since its commencement in 2001. SCO is the best opportunity and platform for its new members like India and Pakistan because both have trouble history of long standing disputes and wars. As Pakistan and India now, part of this regional alliance and community of nations having share destiny of development, progress and long-awaited energy projects like TAPI (Turkmenistan, IPI and CASA (Central Asia-South Asia) can be kick started and push forward using the platform of SCO. The induction of new members states will encourage synchronization between the SCO and BRICS member states and this will add more responsibility with increased international impact followed by enlarge geographic and demographic range.
America's Perspective on Iran's Terrorism in the Region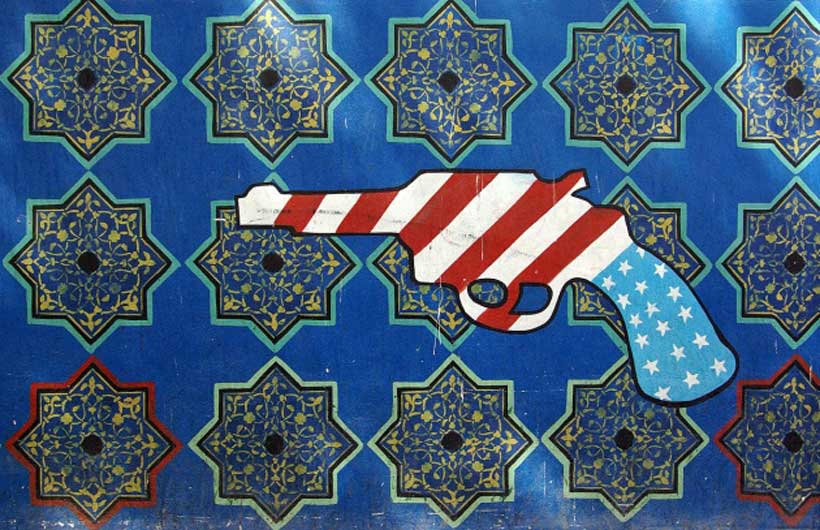 One of the major pillars of Iran's pandemic, which in recent years has received serious attention from Western media and propaganda against the Islamic Republic of Iran, is the issue of the nuclear program. In fact, Iran's activities in the field of peaceful nuclear technology are one of the most important events in the country, which has gained wide-ranging global dimensions and attracted the attention of countries, institutions and international organizations. Therefore, recognizing the quality of representation and illustration of the nuclear activities of the Islamic Republic of Iran in various Western media, as well as the type of psychological warfare in it, seems necessary. What can be done through revealing their approaches to this, identifying and emphasizing their underlying issues in Iran's persecution?
The Iranian documentary, commissioned by Alex Trimman, was launched in 2011, is a serious example of a nuclear-centric Iran-centered nuclear project that puts the activities of the Islamic Republic of Iran on the dark side of other issues and continues the course since the beginning of the revolution. . Considering the importance of this documentary, this research uses the literature of Iran and the psychological warfare and the Orientals approach and the theoretical framework of representing and using the discourse analysis method to answer these questions. How is it presented the Iranian documentary in the nuclear activities of the Islamic Republic of Iran and related issues? And Iran's fears and psychological warfare against the Islamic Republic of Iran, how was it carried out in the form of representing its nuclear activities in this documentary?
Gen. Petraeus, who previously served as head of the United States military headquarters in the Middle East, East Africa and Central Asia, claimed that the system was designed to deter and enhance the region's defense capabilities against missile power at the announcement of the establishment of a US missile shield in the Persian Gulf. Iran is spells Petraeus out the message that the United States will support the Persian Gulf States with Iran's intermediate and long-range missile defense capabilities by deploying this defense system. The United States is trying to introduce Iran as a country that wants to disrupt regional order and dominate Neighboring countries. In a joint statement by the Persian Gulf Cooperation Council and the United States, after the 2015 May summit, Camp David said, "America and Gulf Cooperation Council countries are opposed to Iran's actions to undermine the stability of the region and will confront it and engage in dialogue will continue to strengthen the security structure of the region? The United States will act as part of this effort to strengthen the capacity of the GCC states to defend itself against foreign invasion, including strengthening air defense and missile, naval and cyber security.
The anti-Iranian coalition has to be integrated, which requires serious grounds for this. The Persian Gulf's anti-missile shield, in which the political and financial interests of the elite ruling in Washington, Tel Aviv and the Persian Gulf states are intertwined, can play the role of the best basis for their unification.
Iran's fears are in the sense of excessive and irrational fears of Iran, especially with the magnitude of the threat of nuclear deal. Right-wing Ramadan believes that Iran was the first to appear during the peace talks between Egypt and Israel in the late seventies and early eighties. To convince its public opinion that peace is possible with the Arabs, Israel needs an external threat to replace the threat of Arab countries. The victory of the Islamic Revolution in Iran and the opposition to Camp David's peace accord were a golden opportunity for Israeli states to present a threatening image of Iran.
In other words, Iran's fear is a strategic project in which Iran is portrayed as a major threat to the region, as well as a threat to global peace and security, and it is portrayed as a disturbing and disruptive player in the international system. This approach is pursued by the United States and Zionism with the aim of marginalizing the Islamic Republic of Iran.
Iran fears that Iran is seeking to acquire weapons of mass destruction, especially nuclear weapons, in order to defend itself against Israel, which already has access to these weapons. Meanwhile, Israel is severely threatened by Iran's pursuit of nuclear energy and pressured the United States to stop its nuclear activities as soon as possible. According to a poll, seventy-one percent of the Israeli people believe that if the diplomatic efforts to stop Iran's nuclear activities are to be effective, America must launch a pre-emptive strike Iran against. The Israelis have devised numerous plans to attack Iran's nuclear facilities, and even examined its implications. Meanwhile, David Menashri, director of the Center for Iranian Studies at the University of Tel Aviv, acknowledged that Iran was not a threat to Israel's existence and survival.
James Bale considers the Iran-Iraq phenomenon to be the result of Iran's independence from the United States. "America is trying to prevent the emergence of regional independence hegemony," he says. As their behavior is more independent, the United States puts more pressure on them. Also, the more universal the world hegemonic (i.e., the United States) and the different regional hegemony are the wider political tensions will emerge between them.
According to this view, the United States is pushing for a wave of Iran's fears in the region and the world that Iran is trying to behave independently of the global hegemony and its worldview is very different from the global superpower.
In general, Iran's fears and the psychological warfare of the Western media against Iran can be summarized in seven axes: 1. Inducing Iran's access to nuclear weapons; 2. Iran's support for terrorism; 3. Human rights abuses in Iran; The invasion of Iran's defense technology; 5. The involvement of the Islamic Republic of Iran in the affairs of countries; 6. The Islam city of the political system in Iran; 7. Instigation of Iran's opposition to regional peace and stability.
Iran is the only country that, according to the United States, threatens its interests in the region. From the perspective of Americans, Iran is seeking to acquire nuclear weapons. Americans claim that Iran's reluctance to abandon its nuclear program has jeopardized its interests in regional stability, Israeli security and the non-proliferation regime. Americans believe that Iran's assistance to Islamist groups in Iraq, Lebanon, Yemen and Gaza will lead to the spread of terrorism and instability in the region. Also, Iran's threat to close the Strait of Hormuz has added to these tensions. The United States of Arab and United States in the region claimed Iran's support for Shiite groups in these countries, expressing deep concern about Tehran's expansionist and hegemonic tendencies. Analysts say that authoritarian countries in the region, such as Saudi Arabia, Yemen and Bahrain, crack down protest groups and democratic and legitimate demands of their people on the pretext of engaging in Iran.
From the perspective of the Americans, two threats from Iran may threaten the interests of this country in Southwest Asia. First, Iran would face nuclear demands from other countries, such as Saudi Arabia, in the event of a nuclear bomb and nuclear capture. Under these conditions, the freedom of action of the United States and Israel in the multi-polar nuclear area is facing a lot of restrictions. Secondly, in the event of an Israeli-American military strike against Iran's nuclear facilities to prevent Iranian nuclear and retaliatory attacks, US interests in the region are fall down at the stake. Americans claim that Iran, in addition to its nuclear program, in its asymmetric capabilities in the Persian Gulf, threatens the obstruction of the Strait of Hormuz, links to al-Qaeda, political rhetoric on retaliatory and demonic attacks, the interests of the United States and its allies in the region Risked.
What is called the "Iran of Persecution" is based on the background of some realities in the region and the indebtedness and specific representation of some other events, in the light of which, the cost of power generation in Iran is increased, so that the transfer of power becomes impossible. In fact, the type of representations made by Iran by the Western media is such that by neglecting many of the events and even their hearts, they generally present a frightening and threatening portrayal of the various activities and issues of the country that can be the culmination of these propaganda and psychological warfare.