Cameroon makes significant strides in social services and infrastructure

As the most robust economy in Central Africa, Cameroon, has in the past decade taken steps to further boost growth, making major advances in providing health, education, and clean water, and launching an ambitious infrastructure investment programme to become a middle-income country by 2035, according to the AfDB's Cameroon Country Brief released on 2 November 2017.
The report highlights the country's efforts towards achieving this objective, with the Bank's support, by aligning its development actions to AfDB High 5 strategic pillars.
"Progress has been impressive, but a big leap in business competitiveness is required, to create a more diverse, inclusive, regional economy," said Simon Mizrahi, Director of the Delivery, Performance Management and results.
Here are a few highlights and insights from the report:
Light Up and Power Cameroon: With abundant sun, rivers, and natural gas reserves, Cameroon could potentially be an electricity exporter to the Central African Economic and Monetary Community (CEMAC). But for now, the country must address domestic power shortages, strong annual demand growth of 8%, and low electricity access in rural areas. As of next year, however, 2.7 million Cameroonians will have better electricity access, due to a national plan to expand production and transmission with AfDB's support.
Feed Cameroon: To fulfill its potential in agriculture, which accounts for 40% of GDP, , the AfDB has helped Cameroon double agriculture output, which has lifted the livelihoods of 4.6 million farmers by 15%, including promoting small holders agribusiness, better nutrition, and strengthening food security.
Industrialise Cameroon: The economy rebounded to 5.7% growth in 2015, boosted by agribusiness and construction, and the time to start a business shrank to 15 days from 45. However, the country should cut red tape and make it easier for businesses to get loans. Internet use rose 10-fold but stands at 11%, although that will grow: the Central African Backbone will install 1,000 km of fiber optic cables with AfDB financing.
Integrate Cameroon: Intra-Africa trade tripled in the past decade, but a big investment gap remains to build transport, energy, and information and communications infrastructure to underpin further growth. Recent trade growth was boosted by an AfDB-backed road, the 535 km corridor in the fertile zone from Bamenda in Cameroon to Enugu in Nigeria, which cut travel time to hours instead of days, and lifted the incomes of traders and farmers.
Improve the Quality of Life for Cameroonians: Despite investing heavily in health centers, schools, and clean water – only three-quarters of the population currently have clean drinking water – Cameroon must create more jobs, especially for its youth.
To better serve Cameroon, AfDB has recently expanded its Yaounde office, striking new partnerships to leverage more financing, and raising its investment to $2.8 billion.
Looking forward, Cameroon has several ambitious endeavours in its bid to narrow the investment gap in trade, energy, and transport, and to further expand its position as the largest regional trading partner in Central Africa, though projects, such as the AfDB-funded study on the Cameroon-Chad electricity Interconnection Line, one of the largest projects in the Economic community of Central African States (ECCAS).
China to Improve Inland Waterway Transport with World Bank Support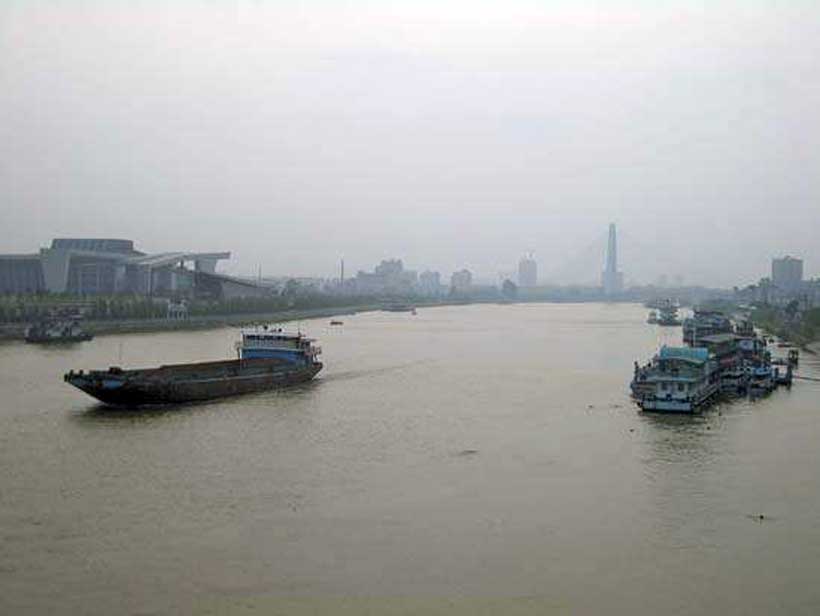 The World Bank's Board of Executive Directors approved a US$150 million loan today to improve the capacity and reliability of inland waterway transport along the Han River in China's Hubei Province. The project will increase connectivity between the less developed central and western regions and the more prosperous eastern provinces, and yield local and global environmental benefits by promoting a green mode of transport and producing renewable energy.
As part of the Yangtze River Economic Belt, China is relocating industries in the less developed inland regions of the middle and upper reaches of the Yangtze River. This requires an efficient multimodal transport that can move freight over long distances in a sustainable manner.
"Inland waterway transport is a cost effective and environmentally friendly mode of transport that is underexploited in China. The new project will increase inland waterway transport along the Han River and promote a shift from roads to waterways, which reduces carbon emissions from transport," said Zhai Xiaoke, World Bank's Senior Transport Specialist and leader of the project.
The Hubei Inland Waterway Improvement Project will construct the Yakou Navigation-Hydropower Complex in the middle reaches of the Han River. It will upgrade about 53 kilometers of waterway between the Yakou and the Cuijiaying Complex to Class III navigation standards and help enable the completed investments at other cascades to realize their full navigation capacity and economic benefits. The hydropower station will supply renewable energy to Yicheng City, which is located 16 kilometers from Yakou.
The project will also provide gravity flow irrigation to over 5,300 hectares of existing farmland. Other anticipated benefits of the project include the significant reduction of lifting costs, the improvement of flood resilience, and the creation of a better landscape for recreational tourism.
The total investment of the project is US$515.13 million; the IBRD loan will finance US$150 million and the Hubei Provincial Government will invest US$365.13 million. About 5.61 million residents along the Han River are expected to benefit from the economic development and ecological improvement brought about by the greener transport mode.
Starting with the First Inland Waterways Project in 1995, the World Bank has supported seven inland waterway projects in China, with each successive phase introducing important additionality, ranging from technical innovation to integrated development and management of multi-purpose inland waterway transport, as well as improved institutional capacity and environmental aspects.
EU investment in gas interconnection between Bulgaria and Serbia to enhance energy security in the region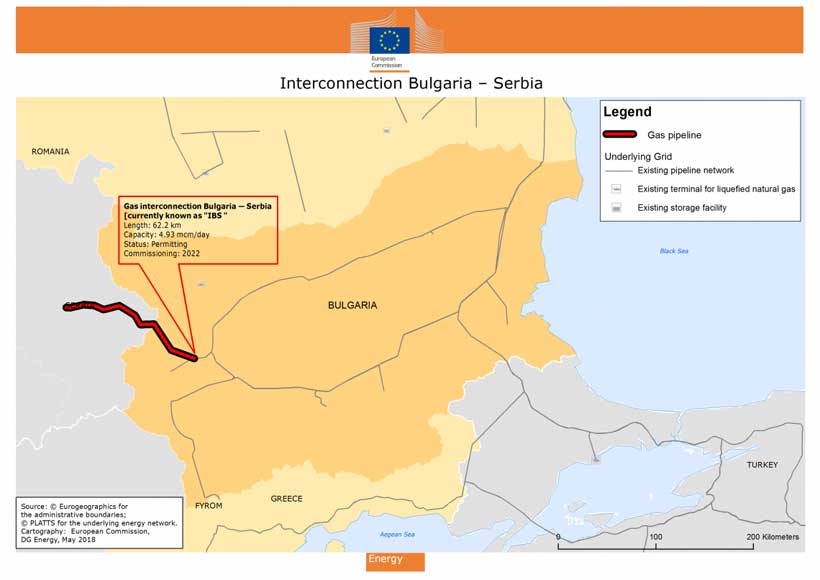 To boost the diversification of energy sources in the Western Balkan region, reduce dependency on one dominant supplier and increase energy security, a joint commitment to implement the gas interconnector between Bulgaria and Serbia has been signed today 17 May by the Energy Minister of Bulgaria, Ms. Temenuzhka Petkova, and the Energy Minister of Serbia, Mr. Aleksandar Antić, on the occasion of the Western Balkans summit of Leaders in Sofia, Bulgaria. This interconnection will for the first time link the gas systems of Bulgaria and Serbia.
This new political impetus to the project showcases the political will of all parties. Once completed, the interconnector will constitute a major contribution to the solidarity in the Energy Union. The interconnector will allow for the transfer of between 1 and 1.8 billion cubic metres of natural gas annually from Bulgaria to Serbia and 0.15 billion cubic metres from Serbia to Bulgaria. The project forms part of the EU's Projects of Common Interest and is a priority in the context of the Central and South Eastern Europe Energy Connectivity High Level Group (CESEC).
The European Commission is contributing notably to the Serbian side of the Bulgaria-Serbia Interconnector with a Pre-Accession grant of EUR 49.6 million. The Commission is actively facilitating progress on this priority project in close contact with both the Bulgarian and the Serbian authorities.
The new gas pipeline will provide a new supply route from Bulgaria not only to Serbia, but also to other parts of the South-East European region. This will enable access to liquefied natural gas from Greece, Azeri gas from the Southern Gas Corridor, as well as gas from Black Sea offshore production, and ensure improved integration of these sources into the EU's internal energy market.
ASEAN youth promotes "green" entrepreneurship at ASEAN Youth Expo 2018
ASEAN youth leaders and youth entrepreneurs showcased their efforts and creativity in promoting environment-friendly enterprises at ASEAN Youth Expo 2018 held on 3-4 May at the Grand Sahid Jaya Hotel, Jakarta.
The expo, themed "Proliferating Youth Entrepreneurship: Tacking Environmental Issue by Being Greenpreneurs", was hosted by the Ministry of Youth and Sports of Indonesia. It was held in conjunction with the Ninth ASEAN Senior Officials Meeting on Youth (SOMY IX) and the Eighth ASEAN Plus Three Senior Officials Meeting on Youth (8th SOMY+3)
The ASEAN Youth Expo is a recurring activity under the ASEAN Work Plan on Youth 2016-2020 led by Indonesia. This year's event aimed to strengthen collaboration among the youth in ASEAN and the Plus Three Countries in addressing environmental problems through entrepreneurship.
Each country sent four best youth representatives to join the youth-organised and youth-led event which comprised workshop, seminars, discussions, and an exhibit of the products of the youth entrepreneurs. A total of 450 youth leaders and youth entrepreneurs participated in the two-day event.
Nineteen display booths were installed featuring their "green" or environment-friendly products such as biodegradable plastic bags, fresh and processed fruits from organic and integrated farming, and other environmental friendly and recycled products.