Bitcoin – The Currency of Hope
In the past year, Bitcoin has risen more than 700%. With such a meteoric rise, antagonists are coming out. Recently the bashing of Bitcoin at the hands of major financial players such as Jamie Dimon and Saudi Prince Al-Waleed, claiming that Bitcoin is a fraud and Ponzi scheme.
China, one of the countries with the largest cryptocurrency investors, recently attempted to shut down Bitcoin and other crypto exchanges but to no avail. Other influential antagonists have also attempted to decry the new currency, but despite all these detractors and anti-Bitcoin sentiment, nothing has been able to stop the price from continue to climb even with the continued claims of it being a bubble. The reason for this continued rise is that Bitcoin represents something more than a digital currency, a decentralized monetary system or a potential alternative to the current paper fiat system; it represents a new way of thinking, a new way of life, and hope.
Bitcoin
Bitcoin arose out of the financial collapse and recession in 2008. Bitcoin is a digital payment system with no intercessors, invented by a group under the pseudonym Satoshi Nakamoto. It was an anti-establishmentarian move to remove authority from centralized control. It has begun the populist movement we see today sweeping the world.
The digital currency or cryptocurrency has innovated a way of dealing with financial transactions, no more middle men resulting in no need for banks, which can forever change the financial industry. The attractive attributes of Bitcoins are:
Decentralization – Bitcoin is an open-source currency, nobody or organization owns it.
Security – A common ledger ensure anonymity and verification requirement for each transaction ensuring recognition of a transaction prior to its processing.
Simplicity – Anyone can use and send Bitcoin from any electronic device to anyone, anywhere at any time.
Paperless – The cryptocurrency has allowed all users to become fully digital, no government issued ID or paper currency for a transaction to occur. Instead, the Bitcoin wallet can be the conduit for transaction.
Despite the burgeoning popularity Bitcoin has been receiving, the technology, blockchain, behind it is what is truly revolutionizing.
Blockchain
Bitcoin employs the blockchain technology to record transactions. Blockchain is a decentralized and distributed digital ledger that is used to record transactions across many computers, therefore ensuring the record of transactions cannot be altered without all the other "blocks" in the chain being modified and requiring the acquiescence of the network. The blockchain technology is a ledger that is publicly disseminated. Every time a transaction is completed, it is recorded on a new block linked to the previous block of transaction in the sequential chain.
Internet 2.0?
Technology is exponentially growing and disturbing the status quo through the incremental innovation, but once in a while comes a new innovation that redefines how we live our everyday life. Blockchain is the epochal technology that will forever change how we conduct our day to day business in the 21st century just like the internet was two to three decades ago.
Blockchain will render intermediaries obsolete and increase efficiency, transparency and traceability unlike before. While it is currently ingrained in the financial industry, it will have a plethora of applications in almost all other fields. While the technology was borne out of Bitcoin, cryptocurrency is just a facet of the many applications for blockchain.
Bitcoin through blockchain represents something more than a new form of currency or even a technological shift, it represents hope and revolution. Since the 2008 financial debacle that afflicted everyone all over the world, the societal mores of people have shifted to doubt, pessimism, hopelessness, and cynicism. The world is in a much more morose, melancholy and distrustful state than ever before in recent history. As a result, modern, educated and democratic countries are shifting toward populism.
The world has had enough of centralized control of their monetary affairs, day to day life, etc. As a result, when something that appears to resist the establishment, the masses will begin to support it until they can help it reach a state of critical mass upon which it will be a self-sustaining chain reaction. Bitcoin represents this desired change in the decaying and failing system of affairs that characterizes many, if not all, countries today.
Due to this fact, until blockchain and cryptocurrency becomes mainstream, Bitcoin will continue to entice investors from all over because it represents something greater than what is its intrinsic value. From a technical perspective, Bitcoin is not the best cryptocurrency but being the first cryptocurrency it has secured that first mover advantage allowing it to attract the uneducated investors at the beginning. Perhaps, Bitcoin will be like MySpace bringing the world to social media but ultimately giving way to Facebook. While it could be true that Bitcoin is in a bubble that is about to burst, the possibility of this in the interim is most likely unlikely. Until cryptocurrency goes mainstream, Bitcoin will be synonymous to block chain and cryptocurrency and become interested investors first outlet.
While the Facebook of cryptocurrency is yet to be known, Bitcoin represents the anguish and desire of the masses wanting to free themselves from the yoke of centralized authority dictating their day to day especially in oppressive countries. Thus, when the Jamie Dimons of the world critique Bitcoin it might perturb the value for a week but ultimately always falls flat, leading the cryptocurrency to reach a new all-time high.
A New Strategy for Ukraine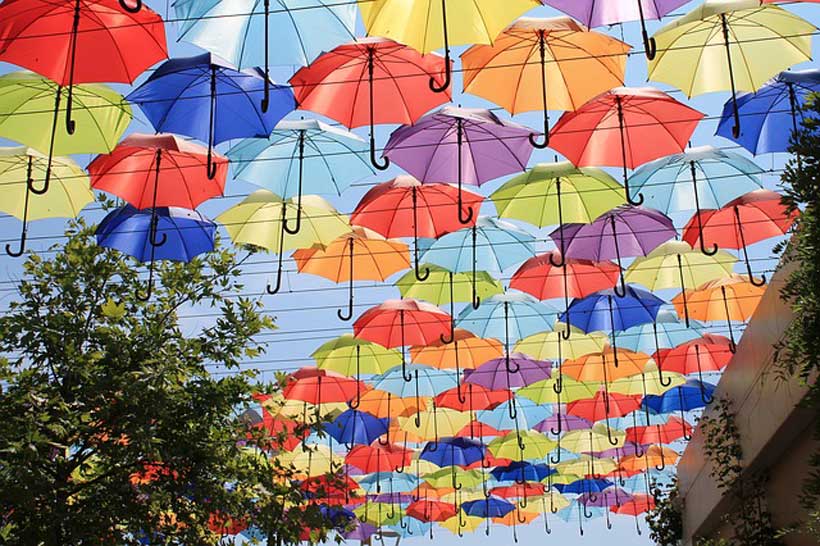 Authors: Anna Bjerde and Novoye Vremia
Four years ago, the World Bank prepared a multi-year strategy to support Ukraine's development goals. This was a period of recovery from the economic crisis of 2014-2015, when GDP declined by a cumulative 16 percentage points, the banking sector collapsed, and poverty and other measures of insecurity spiked. Indeed, we noted at the time that Ukraine was at a turning point.
Four years later, despite daunting internal and external challenges, including an ongoing pandemic, Ukraine is a stronger country. It has proved more resilient to unpredictable challenges and is better positioned to achieve its long-term development vision. This increased capacity is first and foremost the result of the determination of the Ukrainian people.
The World Bank is proud to have joined the international community in supporting Ukraine during this period. I am here in Kyiv this week to launch a new program of assistance. In doing this, we look back to what worked and how to apply those lessons going forward. In Ukraine—as in many countries—the chief lesson is that development assistance is most effective when it supports policies and projects which the government and citizens really want.
This doesn't mean only easy or even non-controversial measures; rather, it means we engage closely with government authorities, business, local leaders, and civil society to understand where policy reforms may be most effective in removing obstacles to growth and human development and where specific projects can be most successful in delivering social services, particularly to the poorest.
Looking back over the past four years in Ukraine, a few examples stand out. First, agricultural land reform. For the past two decades, Ukraine was one of the few countries in the world where farmers were not free to sell their land.
The prohibition on allowing farmers to leverage their most valuable asset contributed to underinvestment in one of Ukraine's most important sources of growth, hurt individual landowners, led to high levels of rural unemployment and poverty, and undermined the country's long-term competitiveness.
The determination by the President and the actions by the government to open the market on July 1 required courage. This was not an easy decision. Powerful and well-connected interests benefited from the status quo; but it was the right one for Ukrainian citizens.
A second area where we have been closely involved is governance, both with respect to public institutions and the rule of law, as well as the corporate governance of state-owned banks and enterprises. Poll after poll in Ukraine going back more than a decade revealed that strengthening public institutions and creating a level playing field for business was a top priority.
World Bank technical assistance and policy financing have supported measures to restore liability for illicit enrichment of public officials, to strengthen existing anticorruption agencies such as NABU and NACP, and to create new institutions, including the independent High-Anticorruption Court.
We are also working with government to ensure the integrity of state-owned enterprises. Our support to the government's unbundling of Naftogaz is a good example; assistance in establishing supervisory boards in state-owned banks is another. We hope our early dialogue on modernizing the operations of Ukrzaliznytsia will be equally beneficial.
As we begin preparation of a new strategy, the issues which have guided our ongoing work—strengthening markets, stabilizing Ukraine's fiscal and financial accounts; and providing inclusive social services more efficiently—remain as pressing today as they were in 2017. Indeed, the progress which has been achieved needs to continue to be supported as they frequently come under assault from powerful interests.
At the same time, recent years have highlighted emerging challenges where we hope to deepen and expand our engagement. First, COVID-19 has underscored the importance of our long partnership in health reform and strengthening social protection programs.
The changes to the provision of health care in Ukraine over recent years has helped mitigate the effects of COVID-19 and will continue to make Ukrainians healthier. Government efforts to better target social spending to the poor has also made a difference. We look forward to continuing our support in both areas, including over the near term through further support to purchase COVID-19 vaccines.
Looking ahead, the challenge confronting us all is climate change. Here again, our dialogue with the government has positioned us to help, including to achieve Ukraine's ambitious commitment to reduce carbon emissions. During President Zelenskyy's visit to Washington in early September we discussed operations to strengthen the electricity sector; a program to transition from coal power to renewables; municipal energy efficiency investments; and how to tap into Ukraine's unique capacity to produce and store hydrogen energy. This is a bold agenda, but one that can be realized.
I have been gratified by my visit to Kyiv to see first-hand what has been achieved in recent years. I look forward to our partnership with Ukraine to help realize this courageous vision of the future.
Originally published in Ukrainian language in Novoye Vremia, via World Bank
Russia, China and EU are pushing towards de-dollarization: Will India follow?
Authors: Divyanshu Jindal and Mahek Bhanu Marwaha*
The USD (United States Dollar) has been the world's dominant currency since the conclusion of the second world war. Dollar has also been the most sought reserve currency for decades, which means it is held by central banks across the globe in significant quantities. Dollar is also primarily used in cross-border transactions by nations and businesses. Without a doubt, US dollar's dominance is a major reason for the US' influence over public and private entities operating around the world. This unique position not only makes US the leader in the financial and monetary system, but also provides incomparable leverage when it comes to coercive ability to shape decisions taken by governments, businesses, and institutions.
However, this dynamic is undergoing gradual and visible changes with the emergence of China, slowdown in the US economy, European Union's independent policy assertion, Russia-US detachment, and increasing voices from across the world to create a polycentric world and financial system in which hegemonic capacities can be muted. The world is witnessing de-dollarisation attempts and ambitions, as well as the rise of digital or cryptocurrencies at an increasing pace today.
With Russia, China and EU leading the way in the process of de-dollarisation, it needs to be argued whether India, currently among the most dollarized countries (in invoicing), will take cue from the global trends and push towards de-dollarisation as well.
Why de-dollarisation?
The dominant role of dollar in the global economy provides US disproportionate amount of influence over other economies. As international trade needs a payment and financial system to take place, any nation in position to dictate the terms and policies over these systems can create disturbances in trade between other players in the system. This is how imposition of sanctions work in theory.
The US has for long used imposition of sanctions as a tool to achieve foreign policy and goals, which entails restricting access to US-led services in payment and financial transaction processing domains.
In recent years, several nations have started opposing the unilateral decisions taken by the US, a trend which accelerated under the former president Donald Trump's tenure. He withdrew US from the JCPOA deal between Iran and US, aimed at Iran's compliance with nuclear discipline and non-proliferation. Albeit US withdrawal, other signatories like EU, Russia, and China expressed discontent towards the unilateral stance by the US and stayed committed towards the deal and have desired for continued engagements with Iran in trade and aid.
Similarly, the sanctions imposed on Russia in the aftermath of the Crimean conflict in 2014 did not find the reverberations among allies to the extent that US had wanted. While EU members had switched to INSTEX (Instrument in Support of Trade Exchanges) which acts as a special-purpose vehicle to facilitate non-USD trade with Iran to avoid US sanctions, EU nations like Germany continue to have deep trade ties with Russia, and EU remains the largest investor as well the biggest trade partner for Russia, with trade taking place in euros, instead of dollars.
Further, despite the close US-EU relations, EU has started its own de-dollarization push. This became more explicit when earlier this year, EU announced plans to prioritize the euro as an international and reserved currency, in direct competition with dollar.
Trajectories of Russia, China, and EU's de-dollarisation push
Russia has emerged as the nation with the most vigorous policies oriented towards de-dollarization. In 2019, the then Russian Prime Minister Dmitry Medvedev had invited Russia's partners to cooperate towards a mechanism for switching to use of national currencies when it comes to transactions between the countries of the Shanghai Cooperation Organization (SCO). It must be noted that in Eurasian Economic Union (EAEU), which functions as a Russian-led trade bloc, more than 70 percent of the settlements are happening in national currencies. Further, in recent years, Russia has also switched to settlements in national currencies with India (for arms contracts) and the two traditionally strong defence partners are aiming at exploring technology as means for payment in national currencies.
Russia's push to detach itself from the US currency can also be seen in the transforming nature of Russia's foreign exchange reserves where Russia for the first time had more gold reserves than dollars according to the 2018 data (22 percent dollars, 23 percent gold, 33 percent Euros, 12 percent Yuan). As per the statement by Russian Finance Minister in 2021, Russia aims to hold 40 percent euro, 30 percent yuan, 20 percent gold and 5 percent each of Japanese yen and British pound. In comparison, China holds a significant amount of dollar denominated assets as forex reserves (50 to 60 percent) and has the US as its top export market with which trade takes place mostly in US dollars. Moreover, Russia has also led the push by creating its own financial messaging system- SPFS (The System for Transfer of Financial Messages) and a new national electronic payment system – Mir, which has witnessed an exponential rise in its use.
While China-Russia trade significantly depends on euros instead of their own national currencies (even though use of national currencies is slowly rising), instead of pushing the Chinese national currency Renminbi (RMB), Beijing is aiming towards establishing itself as the first nation to issue a sovereign digital currency, which would help China to engage in cross border payments without depending on the US financial systems. Thus, for China, digital currency seems to be the route towards countering the dollar dominance as well as to increase its own clout by leading the way for an alternate global financial system operating in digital currencies. It needs to be noted here that EU has succeeded in internationalizing the euro and this can be seen in the fact that EU-Russia trade as well as Russia-China trade occurs predominately in euros now.
Will India follow suit?
Indian economy's dynamic with dollar is different than other major economies in the world today. Unlike China or Russia (or EU and Japan), which hold dollars in significant amounts, India's reserve is not resulted by an export surplus. While others accumulate dollars from their earnings of trade surplus, India maintains a large forex reserve even though India imports less than it exports. In India's case, the dollar reserves come through infusion of Foreign Direct Investment (FDI) and Foreign Portfolio Investment (FPI), which reflects the confidence of foreign investors in India's growth prospects. However, accumulation of dollar reserves through this route (which helps in offsetting the current deficit faced in trade), India remains vulnerable to policy changes by other nations' monetary policies which are beyond India's own control. For instance, it has been often highlighted that a tightening of the US monetary policy leads to capital outflows (capital flight) from India, thus impacting India adversely.
New Dehi has resisted a de-dollarization push for long. Back in 2009, when Russia and China had started the push via BRIC mechanism (Brazil, Russia, India, China grouping), it was argued that New Delhi would not like to upset Washington, especially after the historic US-India civil nuclear agreement was signed just a year before in 2008 -for full civil nuclear cooperation between the two nations.
Further, currency convertibility is an important part of global commerce as it opens trade with other countries and allows a government to pay for goods and services in a currency that may not be the buyer's own. Non-convertible currency creates difficulties for participating in international market as the transactions take longer routes for processing (which in case of dollar transactions, is controlled by US systems).
Just like Chinese renminbi, Indian rupee is also not yet fully convertible at the exchange markets. While this means that India can control its burden of foreign debt, and inflow of capital for investment purposes in its economy, it also means an uneasy access to capital, less liquidity in financial market, and less business opportunities.
It can be argued that just like the case of China and Russia, India can also look towards having a digital currency in the near future, and some signs for this are already visible. India can also look towards having an increased share of euros and gold in its foreign exchange reserves, a method currently being used by both China and Russia.
Conclusion
An increasing number of voices are today pointing towards the arrival of the Asian age (or century). With China now being the leading economic power in the world, US economy on a slowdown, and emergence of an increasing polycentric structure in world economy, the dominance of dollar is bound to witness a shake-up. In order for global systems to remain in sync with the transforming economic order, structural changes like control over leading economic organisations (like IMF and World Bank) will become increasingly desirable.
With an increasing number of nations now looking towards digital currencies and considering a change in the mix of their foreign exchange reserves, a general trend is now visible even if it would not mean an end to dollar's dominance in the immediate future. As the oil and gas trade in international markets also start shifting from dollar, geopolitical balance of power is expected to witness a shift after decades of US dominance.
Major geopolitical players like China, Russia and EU have already started their journey to counter the dominance of dollar, and the strings of US influence on political decisions that come with it. According to Chinese media, Afghanistan's reconstruction after US-withdrawal can also accelerate the global de-dollarization push as nations like Saudi Arabia might look for establishing funds for assisting Afghanistan in non-dollar currencies. So, conflict areas highlight another avenue where de-dollarization push will find a testing arena in coming times.
India has several options for initiating its de-dollarization process. Starting from Russia-India transactions, trade with Iran, EAEU, BRICS and SCO members in national or digital currencies can also become a reality in near future. Considering India's present dollar dependence, whether US sees India's move towards de-dollarisation as a direct challenge to US-India relations, or accepts it as a shift in the global realities, has to be seen.
*Mahek Bhanu Marwaha is a master's student in Diplomacy, Law and Business program at the OP Jindal Global University, India. Her research interests revolve around Indian and Chinese foreign policies and trade relations.
Today's World Demands Sustainability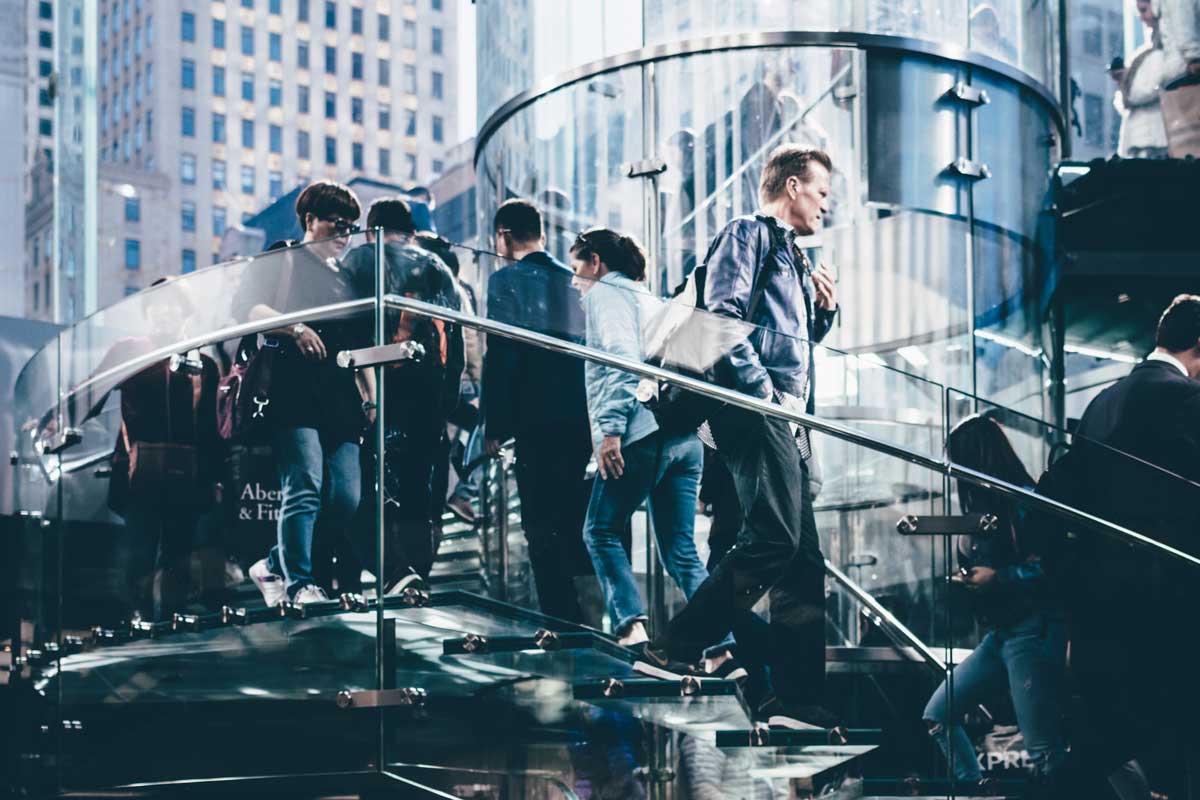 In the Brundtland Report, the United Nations defined sustainable development as development that satisfies current demands without jeopardising future generations' ability to meet their own. It is based on the assumption that resources are finite and should be used sparingly and wisely to guarantee that there is enough for future generations without lowering current living standards. A socially responsible society must prioritise environmental conservation and dynamic equilibrium in human and natural systems.
Pillars of Sustainability
Environmental, social, and economic pillars make up the concept of sustainability, which is sometimes known as profits, planet, and people informally. These are especially important in terms of corporate sustainability and company activities.
The most frequently discussed aspect is environmental protection. As part of a supply chain, it is concerned with reducing carbon footprints, water usage, non-decomposable packaging, and wasteful operations. These procedures can be both cost-effective and beneficial to the bottom line, as well as crucial for environmental sustainability.
Social development entails treating people fairly and ensuring that employees, stakeholders, and the society in which a business operates are treated responsibly, ethically, and sustainably. More responsive benefits, such as greater maternity and paternity benefits, flexible scheduling, and learning and development opportunities, could help achieve this. Businesses should, for example, utilise sustainable labour, which entails adequately compensated, mature employees who can work in a safe atmosphere.
Economic development is probably the most straightforward type of long-term sustainability. A firm must be successful and generate enough money to be economically sustainable in the long run. The difficulty with this type of sustainability is finding a balance. Rather than producing money at any cost, businesses should try to make money in a way that is consistent with other aspects of sustainability.
What can be done to quantify it?
The performance of the three basic principles as a whole, in particular a balanced treatment of all three, is used to assess sustainability. Although the Triple Bottom Line's three core concepts do not provide a measurement methodology in and of themselves, subsequent approaches of assessing sustainability have attempted to do so. Despite the fact that there is no official universal assessment of sustainability, several organisations are developing industry-specific methods and techniques to assess how social, environmental, and economic principles operate within a corporation.
What Impact Does Sustainability Have on Business?
Sustainability is becoming increasingly crucial for all businesses, regardless of industry. A sustainability strategy is considered necessary by 62 percent of executives today, and another 22 percent believe it will be in the future.
Simply expressed, sustainability is a business strategy for generating long-term value by considering how a company works in its environmental, social, and economic contexts. The concept behind sustainability is that establishing such measures promotes firm lifespan. Companies are realising the need to act on sustainability as expectations for corporate responsibility rise and transparency becomes more widespread.
Executives today face a complex and unprecedented confluence of social, environmental, market, and technology forces. This necessitates comprehensive, long-term management. Executives, on the other hand, are frequently hesitant to make sustainability a priority in their company's business plan, mistakenly believing that the costs exceed the advantages. Academic research and corporate experience, on the other hand, suggest the exact reverse.
Traditional business strategies prioritise shareholder value creation at the expense of other stakeholders. Sustainable companies are changing the corporate ecosystem by creating models that benefit all stakeholders, including employees, shareholders, supplier chains, civil society, and the environment. The concept of "creating shared value" was pioneered by Michel Porter and Mark Kramer, who argued that firms might generate economic value by recognising and addressing social issues that connect with their business. Much of the strategic value of sustainability stems from the requirement to communicate with and learn from important stakeholders on a regular basis. A corporation with a sustainability agenda is better positioned to foresee and react to economic, social, environmental, and regulatory changes as they happen through regular discussion with stakeholders and continuous iteration.
Moreover, Businesses can benefit from the Triple Bottom Line approach to running a firm in a variety of ways. Meeting UN environmental sustainability requirements is not only ethical and necessary, but it is also cost-effective and enables for a better business model. Furthermore, sustainability allows a company to recruit employees, owners, and consumers who are invested in and share the same values as the company's sustainability aims. As a result, the impact of sustainability on a company's reputation and income can be favourable
Why is Sustainability Important for Students
Sustainability is a comprehensive field that provides students and graduates with knowledge of almost every element of human life, from business to technology to the environment and social sciences. The essential skills with which a graduate leaves college or university are in high demand, especially in a modern society seeking to substantially reduce carbon emissions while also discovering and developing future technologies. Politics, economics, philosophy, and other social sciences, as well as the hard sciences, are all used to support sustainability.
As firms seek to comply with new legislation, many corporate occupations at the graduate level and above prioritise sustainability skills and environmental awareness. As a result, sustainability graduates will work in a variety of sectors, including civic planning, environmental consulting (both built and natural environments), agribusiness, non-profit management, corporate strategy, health evaluation and planning, and even law and decision-making. Entry-level occupations are on the rise, and bachelor's grads may expect more options and opportunities in the future years. Sustainability is one of the newest degree programmes, attempting to combine social science, civic engineering, and environmental science with future technology. When we hear the phrase "sustainability," we usually think of renewable energy sources, carbon reduction, environmental protection, and a strategy to keep our planet's delicate ecosystems in check. In a nutshell, sustainability aims to safeguard our natural environment, human and ecological health, while also encouraging innovation and ensuring that our way of life is not jeopardised
Even if you aren't studying environmental science, sustainability is an important topic to learn about. Sustainability is important for business majors to understand since it helps with customer appeal and Corporate Social Responsibility. Students studying agriculture, nutrition, and public health should concentrate on sustainability to understand how to feed a growing population nutritious and high-quality food. Majors in education pass on their knowledge of sustainability to the next generation, preparing them to lead change. Every major has a link to the environment
The Long Run
As people continue to live more sustainable lives as a result of the climate problem, there is a current drive towards sustainability as a more desirable focus for businesses. Positive climate impact across the entire value chain, improved influence on the environment, people, and atmosphere, and useful contribution into society will most likely be expected of businesses in the future. Companies will be held responsible for all parts of the industry, and any environmental damage or harmful emissions from production operations should be controlled or eliminated. In what is known as a 'circular economy,' it is also predicted that resources will be reused to accommodate the global growth in population. This transformation would allow one person's garbage to become another's resource, resulting in significant waste reduction and a more efficient supply chain.
As we approach the start of a new year, we're acutely aware of the growing urgency in the climate movement, as well as the need for action to catch up to ambition. Not only for researchers and policymakers, but for everyone—business executives, negotiators, and communicators—there is still much work to be done. We have a better chance of constructing a sustainable future if we can share what is working.