Bitcoin – The Currency of Hope
In the past year, Bitcoin has risen more than 700%. With such a meteoric rise, antagonists are coming out. Recently the bashing of Bitcoin at the hands of major financial players such as Jamie Dimon and Saudi Prince Al-Waleed, claiming that Bitcoin is a fraud and Ponzi scheme.
China, one of the countries with the largest cryptocurrency investors, recently attempted to shut down Bitcoin and other crypto exchanges but to no avail. Other influential antagonists have also attempted to decry the new currency, but despite all these detractors and anti-Bitcoin sentiment, nothing has been able to stop the price from continue to climb even with the continued claims of it being a bubble. The reason for this continued rise is that Bitcoin represents something more than a digital currency, a decentralized monetary system or a potential alternative to the current paper fiat system; it represents a new way of thinking, a new way of life, and hope.
Bitcoin
Bitcoin arose out of the financial collapse and recession in 2008. Bitcoin is a digital payment system with no intercessors, invented by a group under the pseudonym Satoshi Nakamoto. It was an anti-establishmentarian move to remove authority from centralized control. It has begun the populist movement we see today sweeping the world.
The digital currency or cryptocurrency has innovated a way of dealing with financial transactions, no more middle men resulting in no need for banks, which can forever change the financial industry. The attractive attributes of Bitcoins are:
Decentralization – Bitcoin is an open-source currency, nobody or organization owns it.
Security – A common ledger ensure anonymity and verification requirement for each transaction ensuring recognition of a transaction prior to its processing.
Simplicity – Anyone can use and send Bitcoin from any electronic device to anyone, anywhere at any time.
Paperless – The cryptocurrency has allowed all users to become fully digital, no government issued ID or paper currency for a transaction to occur. Instead, the Bitcoin wallet can be the conduit for transaction.
Despite the burgeoning popularity Bitcoin has been receiving, the technology, blockchain, behind it is what is truly revolutionizing.
Blockchain
Bitcoin employs the blockchain technology to record transactions. Blockchain is a decentralized and distributed digital ledger that is used to record transactions across many computers, therefore ensuring the record of transactions cannot be altered without all the other "blocks" in the chain being modified and requiring the acquiescence of the network. The blockchain technology is a ledger that is publicly disseminated. Every time a transaction is completed, it is recorded on a new block linked to the previous block of transaction in the sequential chain.
Internet 2.0?
Technology is exponentially growing and disturbing the status quo through the incremental innovation, but once in a while comes a new innovation that redefines how we live our everyday life. Blockchain is the epochal technology that will forever change how we conduct our day to day business in the 21st century just like the internet was two to three decades ago.
Blockchain will render intermediaries obsolete and increase efficiency, transparency and traceability unlike before. While it is currently ingrained in the financial industry, it will have a plethora of applications in almost all other fields. While the technology was borne out of Bitcoin, cryptocurrency is just a facet of the many applications for blockchain.
Bitcoin through blockchain represents something more than a new form of currency or even a technological shift, it represents hope and revolution. Since the 2008 financial debacle that afflicted everyone all over the world, the societal mores of people have shifted to doubt, pessimism, hopelessness, and cynicism. The world is in a much more morose, melancholy and distrustful state than ever before in recent history. As a result, modern, educated and democratic countries are shifting toward populism.
The world has had enough of centralized control of their monetary affairs, day to day life, etc. As a result, when something that appears to resist the establishment, the masses will begin to support it until they can help it reach a state of critical mass upon which it will be a self-sustaining chain reaction. Bitcoin represents this desired change in the decaying and failing system of affairs that characterizes many, if not all, countries today.
Due to this fact, until blockchain and cryptocurrency becomes mainstream, Bitcoin will continue to entice investors from all over because it represents something greater than what is its intrinsic value. From a technical perspective, Bitcoin is not the best cryptocurrency but being the first cryptocurrency it has secured that first mover advantage allowing it to attract the uneducated investors at the beginning. Perhaps, Bitcoin will be like MySpace bringing the world to social media but ultimately giving way to Facebook. While it could be true that Bitcoin is in a bubble that is about to burst, the possibility of this in the interim is most likely unlikely. Until cryptocurrency goes mainstream, Bitcoin will be synonymous to block chain and cryptocurrency and become interested investors first outlet.
While the Facebook of cryptocurrency is yet to be known, Bitcoin represents the anguish and desire of the masses wanting to free themselves from the yoke of centralized authority dictating their day to day especially in oppressive countries. Thus, when the Jamie Dimons of the world critique Bitcoin it might perturb the value for a week but ultimately always falls flat, leading the cryptocurrency to reach a new all-time high.
Global Warming and the Future of Investing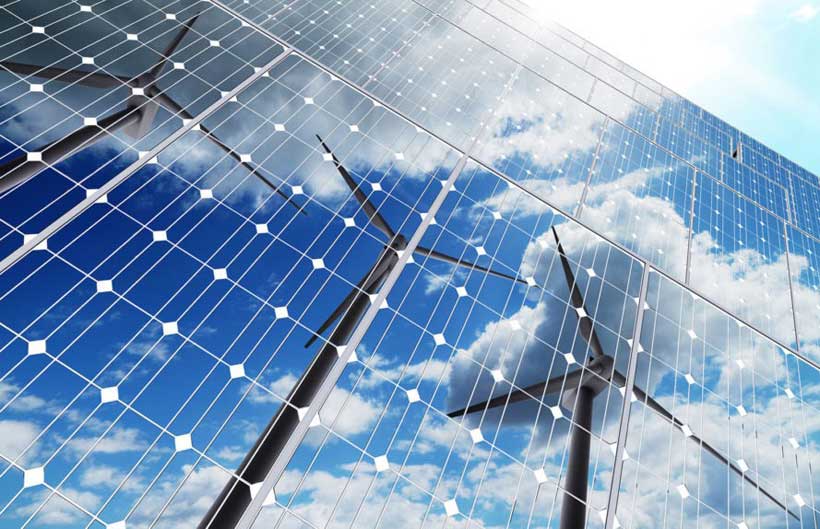 On January 14th, the world's largest investor, BlackRock, sent two historic letters, one addressed to "Clients" (basically the world's wealthiest individuals and their financial advisors) and the other to "CEOs" (the heads of the firms in which the world's largest investor invests), and they both announced the now inevitable earthquake that's coming to global capitalism. The letter didn't say precisely when it will hit, but did say, "In the near future – and sooner than most anticipate – there will be a significant reallocation of capital." Here's more from the two letters:
A Fundamental Reshaping of Finance
Dear CEO,
As an asset manager, BlackRock invests on behalf of others, and I am writing to you as an advisor and fiduciary to these clients. …
I believe we are on the edge of a fundamental reshaping of finance.
The evidence on climate risk is compelling investors to reassess core assumptions about modern finance. …
Investors are increasingly reckoning with these questions and recognizing that climate risk is investment risk. …
In the near future – and sooner than most anticipate – there will be a significant reallocation of capital. …
As a fiduciary, our responsibility is to help clients navigate this transition. …
Over the next few years, one of the most important questions we will face is the scale and scope of government action on climate change, which will generally define the speed with which we move to a low-carbon economy. …
We don't yet know which predictions about the climate will be most accurate, nor what effects we have failed to consider. But there is no denying the direction we are heading. Every government, company, and shareholder must confront climate change. …
Sustainability as BlackRock's New Standard for Investing
Dear Client,
Since BlackRock's founding in 1988, we have worked to anticipate our clients' needs to help you manage risk and achieve your investment goals. As those needs have evolved, so too has our approach, but it has always been grounded in our fiduciary commitment to you. …
The most significant of these factors today relates to climate change, not only in terms of the physical risk associated with rising global temperatures, but also transition risk – namely, how the global transition to a low-carbon economy could affect a company's long-term profitability. …
As your fiduciary, BlackRock is committed to helping you navigate this transition and build more resilient portfolios. …
These models will use environmental, social, and governance (ESG)-optimized index exposures in place of traditional market cap-weighted index exposures. …
• Reducing ESG Risk in Active Strategies – In heightening our scrutiny on ESG issues. …
• Putting ESG Analysis at the Heart of Aladdin – We have developed proprietary measurement tools to deepen our understanding of material ESG risks. For example, our Carbon Beta tool allows us to stress-test issuers and portfolios for different carbon pricing scenarios. …
• Doubling Our Offerings of ESG ETFs. …
• Working with Index Providers to Expand and Improve the Universe of Sustainable Indexes. …
• Expanding Sustainable Active Investment Strategies. …
Our Commitment
Our role as a fiduciary is the foundation of BlackRock's culture. …
We invest on your behalf, not our own. …
While the low-carbon transition is well underway, the technological and economic realities mean that the transition will take decades. Global economic development, particularly in emerging markets, will continue to rely on hydrocarbons for a number of years. As a result, the portfolios we manage will continue to hold exposures to the hydrocarbon economy as the transition advances.
A successful low-carbon transition will require a coordinated, international response from governments aligned with the goals of the Paris Agreement, including the adoption of carbon pricing globally, which we continue to endorse. …
The steps we are taking today will help strengthen our ability to serve you as a fiduciary. Sustainability is becoming increasingly material to investment outcomes. …
Basically, the world's largest investor, BlackRock (manager of about $7 trillion in funds), is predicting that as the 90%+ consensus of climate scientists increasingly impacts the relative prices of renewable as compared to non-renewable energy-sources, the "ESG" premium on the renewable (such as solar, wind, etc.) will inevitably cause the non-renewable (coal, oil, and gas) energy-sources to need to become ever-cheaper in order to remain competitive — and this will drive down the values of stocks in the non-renewable category, and drive up the values of stocks in the renewable category.
These two letters are saying that this will be evident "In the near future – and sooner than most anticipate," but "the technological and economic realities mean that the transition will take decades." There is an obvious tension between those two assertions. The "In the near future – and sooner than most anticipate," is addressed to "CEOs," but the "the technological and economic realities mean that the transition will take decades" is addressed to "Clients" — BlackRock's customers, mainly the world's billionaires and centi-millionaires, but also the investment-managers for large organizations. The "Clients" naturally have a preference for low perceived risk in their investments; and BlackRock is, in that letter, providing its clients the sense that there will be no earthquake to their investments. If one happens, BlackRock will be able to say to its clients, "We told you that this is coming, but it came faster than we and our competitors expected," and they'll be right about that. As regards the letter to "CEOs," it's telling them to transition as fast as is reasonably possible out of fossil-fuel investments and into renewable-fuel ones, in order to become less vulnerable to the shock, when it does hit. This makes good sense: keeping the clients comfortable, while telling the CEOs: "Make major moves on this ASAP!"
Mongolia has Come a Long Way: What is Needed to Consolidate These Gains?
When I last visited Mongolia in 2016, the country was on the brink of a deep economic crisis, with a large fiscal deficit and unsustainably high debt. The changes since then have been remarkable. Thanks to the government's efforts under the Economic Recovery Program, supported by international partners, Mongolia's economy has recovered strongly. Since 2017, economic growth has averaged 6.5 percent, the government turned a fiscal deficit of 15.3 percent of GDP in 2016 to a surplus of 2.6 percent last year and debt levels have come down, although they remain too high.
The World Bank has supported this progress with two budget support operations, aiming to close budget loopholes, improve the targeting of social spending and strengthen the investment climate to stimulate private sector job creation. Our colleagues at the International Finance Corporation and the Multilateral Investment Guarantee Agency have also contributed through engagements in the financial and mining sectors. Mongolia's upcoming graduation from the International Development Association—the arm of the World Bank Group that provides concessional finance to low-income countries—is a sign of confidence in Mongolia's development trajectory and reaffirms its middle-income country status.
As impressive as these gains are, there is still work to be done. In the face of an increasingly volatile and uncertain international outlook, Mongolia needs to remain vigilant to avoid policy reversals and ensure broad public support for necessary reforms. Three key risks stand out.
First, poverty remains stubbornly high. Preliminary calculations by the statistical agency suggest that urban poverty rates in particular have stagnated. While herders and rural workers have benefited from high meat prices, the robust economic performance of mining and manufacturing has not translated into sufficient income opportunities for the majority of the urban population. Creating more and better jobs remains an urgent priority.
Second, to create lasting improvements in people's livelihoods ultimately will require improving governance and building stronger institutions. This is key to further improve confidence among private investors and to deliver better quality public services.
Lastly, weaknesses in the financial sector and the country's external balances remain the Achilles' heel of Mongolia's economic stability.
What can policy makers do to address these risks and break the boom-and-bust cycle?
The government needs to maintain its course on reforms. It needs to focus on actions to create more private sector jobs and higher income opportunities while resisting pressures to go back to the practice of fiscal hand-outs. A transparent and predictable investment climate is key.
Poor and vulnerable households will need to be protected and supported. Social protection systems could be further strengthened, and social transfers better targeted. Looming fiscal liabilities in the country's pension system need to be addressed. Bolder reforms are required.
Financial sector risks need to be urgently addressed. A successful recapitalization of the banking sector as agreed with the International Monetary Fund would provide critical financial resilience in case of negative external shocks. In the face of global uncertainty, Mongolia can ill-afford to let this issue linger. Addressing anti-money laundering issues to get Mongolia off the Grey List of the Financial Action Task Force (FATF) will ensure continued access to international bank lending.
Finally, the Bank of Mongolia can allow greater flexibility of the exchange rate and limit the volume of its interventions. It is now, when the economy is still performing relatively strongly, that it is the easiest to get savers and investors used to greater exchange rate volatility.
The international community is ready to support Mongolia in addressing these challenges, building on the gains achieved over the past three years. Since 1991, the World Bank has been a steadfast partner for Mongolia, providing over US$1billion in development financing to the country. We have invested in building infrastructure, strengthening education and health systems, and improving governance. We are proud of the progress made to date and look forward to further strengthening our partnership with Mongolia as a middle-income country with aspirations to improve living standards for all its citizens.
Mongolia has come a long way. Let's consolidate these gains together.
Let's Bet: Will the Phase One deal prove effective?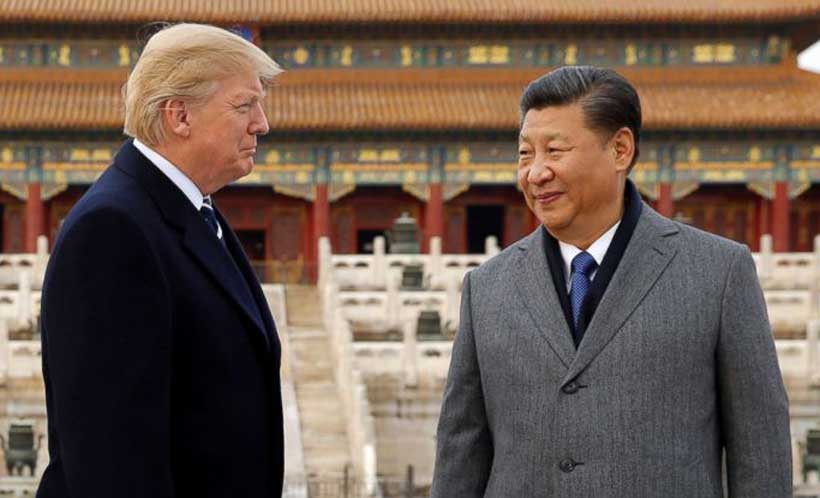 With oil prices soaring high with a geopolitical risk premium back in markets, the U.S.-China trade talks have taken a step back. However, as soon as this temporary spike settles down (as it seems to be), the question for crude markets and global economy will be how effective the Phase One agreement will prove. A study of past trade talks indicates that the prospects of getting an answer for this question might not be that easy. But meanwhile have "things changed"?
Consider the buildup to the current status: There have been more or less 13 meetings between the world economic juggernauts – China and the U.S. share a total of 40 percent of global GDP –to resolve their economic scrum. Trump has manifested his characteristic whimsical spells shifting from Panglossian optimism to Cynic pessimism. Chinese negotiators have reciprocated the fickleness but nevertheless have played along well. Recently, after the half-cooked "Phase One" (or mini deal), many observers and analysts are betting on a more comprehensive trade deal.
The 15th December tariffs of $160 bn have been delayed. Tariff rate on $120 bn of goods (imposed on September 01, 2019) have been reduced from 15 percent to 7 percent. Other tariffs of $250 bn with a rate of 25 percent still remain. China has promised, according to U.S. officials to purchase goods and services of about $200 bn over two years. However, this might not be that simple.
There are different variables here to consider. Clyde Russell in a trenchant piece for Reutersexplains in detail about these assumptions. An assumption that China would buy about $200 bn more goods from US is quite optimistic. Not to mention that the Phase One agreement has a snapback clause which means that upon quarterly reviews if the Chinese side isn't holding true to their promises the agreement can become null and void.
Even if China fulfills its promise it won't reduce U.S. deficit with China by any significant amount. U.S.' trade deficit with China for the first 10 months of 2019 was $294 bn or 40 percent of the country's total trade gap. However, for the same period, Chinese sold goods more than four times (of about $382 bn). China needs to half its current exports to the U.S. for a "meaningful" drop in the deficit- something that seems highly unlikely.
Also, the only room China has to ramp up its purchases is agricultural products. However, the recent outbreak of swine flu has led China to herd down its pig population therefore, low demand for soybeans. Also, Brazil, that has been a beneficiary of trade war, will not easily lose their market share and might reduce down prices, giving U.S. farmers a tough time.
Many observers are also pointing towards the language of the official statements. For one not much detail has been shared on the agreement; that consists of 86 pages according to U.S. officials. The U.S. administration is emphasizing Chinese promises of buying more from them while China isn't that categorical. Chinese media said that the agreement was based on "principle of equality and mutual respect" and that as Chinese markets expands it will lead to "increasing imports of goods and services from abroad".
Crude oil is another commodity where China can buy more volumes. However, much will then depend upon the price of oil which due to various factors, chief amongst a relatively slow demand, is expected to remain under pressure. China has already been importing record amounts of crude this year, 11.13mbpd in November 2019, with an average of 10.09 mbpd; 10 percentmore than the same time last year.Rex Preston Stoner, a security and geopolitical consultant based in Francenotes, "The Chinese and the U.S. are approaching this issue from diametrically opposed viewpoints. Without getting lost in the details, the Chinese negotiators systematically adhere to principles of strategic patience while grappling with foreign affairs while the current U.S. administration has no apparent systematic or strategic approach whatsoever."
Most importantly, the Phase One agreement doesn't address two very important changes in Chinese cyber laws. The first one is Multi-Level Protection 2.0 (implemented on December 1) and second is the Cryptography Law (that will go into effect by 1st January). Both of these rules will prohibit foreign companies from encrypting their data hence giving access to sensitive information to the Chinese. This can become a deal breaker!
As the element of human agency dominates the negotiation table and that the two people who will finally decide the fate of the trade talks cannot afford to look weak, the prospects of a final deal remain elusive. We may have aPhase One deal but it wouldn't serve the purpose —we have been there before (Last November G20 meeting, both leaders ended the year on a very positive note). Read between the lines and we might have to reconsider our optimism regarding the end of trade war.