Push for Global Goals makes partnerships, innovation 'more important than ever
A United Nations forum opened today in Manama, Bahrain, highlighting the importance of entrepreneurship and innovation for the implementation of the 2030 Agenda for Sustainable Development.
Convened under the theme of Achieving the Sustainable Development Goals (SDGs) through entrepreneurship and innovation, the World Entrepreneurs Investment Forum (WEIF) 2017 seeks to leverage entrepreneurship and creative thinking to strengthen sustainable development around the world.
"Inclusive and sustainable industrial development will continue to be a key driver of progress as we support [UN] Member States in this essential work," said UN Secretary-General António Guterres, via a video message, to the World Forum.
"I commend you for focusing this year's forum on the SDGs."
Recalling the establishment of UN Industrial Development Organization (UNIDO)'s first Investment and Technology Promotion Office (ITPO-Bahrain) in Manama, in 1996, Mr. Guterres noted that, over the years, the so-called Bahrain model has created more than 16,000 jobs and raised more than $2 billion in investment.
"Today, in 52 countries, it continues to advance entrepreneurship and change lives for the better," he added.
Organized by UNIDO in partnership with the Government of Bahrain, the World Forum is expected to draw more than 1,000 entrepreneurs; representatives of micro, small and medium enterprises; as well as financial institutions to build and foster partnerships and share best practices in entrepreneurship and innovation.
Also speaking at the opening, Hiroshi Kuniyoshi, the UNIDO Deputy Director General and Managing Director of External Relations and Field Representation, highlighted the importance of global partnerships for sustainable development.
"Fostering entrepreneurship and innovation, and promoting impact investment […] is more important today than ever before, as we all work together worldwide towards achieving the 2030 Agenda," he said, adding:
"The role of impact investment and innovation is further highlighted by the SDGs, and especially Goal 9, which seeks to 'build resilient infrastructure, promote sustainable industrialization and foster innovation'."
In his remarks, Mr. Kuniyoshi highlighted UNIDO's collaboration with Bahrain on programmes promoting investment and economic empowerment of youth and women through entrepreneurship development and support systems.
Further, recalling the Manama Declaration, adopted at the First International Entrepreneurs Investment Forum, in 2015, the senior UNIDO official called for a coordinated and inclusive approaching in promoting entrepreneurship involving all stakeholders, including civil society and academia.
The opening session also saw the designation of Adnan Kassar, a prominent business leader from Lebanon, as the Honorary Chairman of the UN Maritime-Continental Silk Road Cities Alliance.
Today's agenda at the World Forum also featured addresses by senior Government officials, business leaders, representatives of regional organizations and civil society leaders; a plenary session on the Maritime-Continental Silk Road; a side event on SDGs in Bahrain, which was organized jointly by UNIDO ITPO-Bahrain, UNDP and the UN Global Compact; and the inauguration of the Bahrain Entrepreneurs Exhibition.
The day also saw the launch of the Maritime-Continental Silk Road Entrepreneurs Alliance and Action Plan, and the unveiling of the Maritime-Continental Silk Road Cities Alliance Focal Point.
How Twitter can help your business
Twitter is easily one of the leading online platforms which encourages networking on a global scale. The number of users, more than 300 million, is staggering and this is not through sheer luck on their part. The virtual destination provides many advantages including a delectable smorgasbord of ideas for your business. Avoid it at your peril. Here, you can in very little time, easily and cost-effectively develop your brand, its awareness, relationships with customers, past, present, and future, especially if you decide to buy real Twitter followers. A tweet is a post, Twitter style. It will include content, copy and visuals are possible, which captivate your followers. Playstation, Starbucks, and Chanel are among the most popular brands, with a combined following of 42 million people. Brainstorm these ideas as relates to your business and upon implementation, you'll enjoy their effects.

1. Brand Story
The story about your multi-faceted business should be diligently threaded across your content calendar. Whether your business is complex in its offering or not, your tweets must be diverse in their topic. Impress with accolades received, ooze humility sincerely with a question about a product color you're grappling with, showcase team member achievements, or the fun on offer at the trade expo you're attending. Your followers will be converted to loyal and long-term customers if you bear all, professionally.

2. Generate Traffic
Social media content calendars often include a call to action, usefully encouraging a specific activity and how and where to do so, which very often will direct the individual to your website, blog, or perhaps an insightful video. Twitter generates traffic to your other important locales, which is one or more steps closer to a purchasing decision. This is what you want and lots of it!

3. Tweet from Anywhere
If your launch strategy includes activity on Twitter next Wednesday, while you'll be basking in the sun on a beach in the Mediterranean, finally enjoying a long overdue vacation, execute it from your lounger, on your mobile device. You don't need your larger devices to navigate Twitter and enjoy success. The ease with which you can communicate with followers easily categorizes this platform as one of enormous convenience.

4. Massive Reach
You have never had this number of people quite literally at your fingertips. Be crystal clear about who your target audience is. That your offering has a 250km radius limitation, is crucial information. If you have a limited quantity of an item, your content must reference this. You do not want to disappoint someone continents away, who thinks that what you offer is theirs for the taking when that is not the case. You have an opportunity for massive reach. Plan well and your bottom line will impress all stakeholders.
5. Research Competitors
Know what your competitors are doing. Follow their Twitter profiles and make note of what type of content tends to elicit the greatest level of engagement, good or bad. Follow some of their more active followers, which may lead you to more like-minded prospects. Keep a close eye on their influencer activity. All this research will provide a useful understanding and may inform some of your future choices. However, Twitter has over 350 million monthly users, so avoid focusing your efforts on trying to out-perform them. Focus instead on doing what you do, to a level of excellence and soon enough, your competitors will be following your lead.
Twitter must be included in your comprehensive marketing campaign. Its statistics are indicative of an organization that understands very well what it can do for you and it supports your success, with continual enhancements, all of which will continue to generate traffic, conveniently.
Maintenance Tips for Second-Hand Cars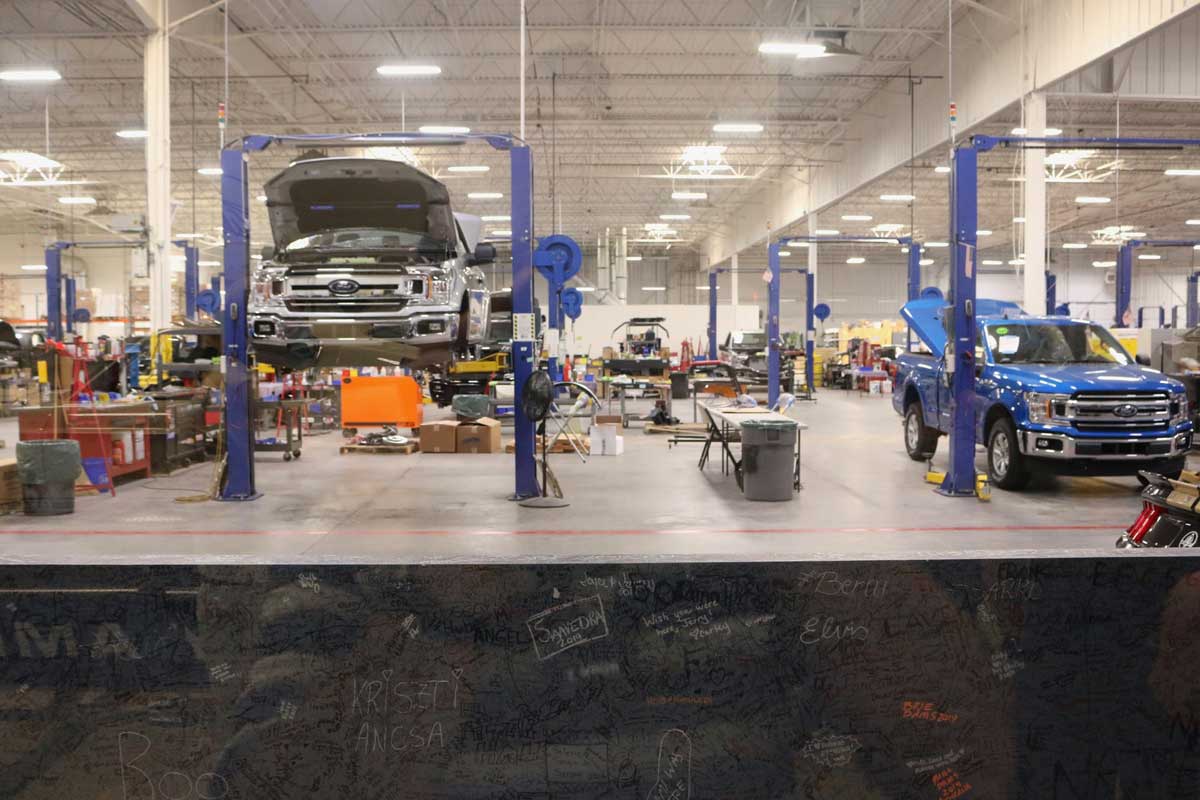 With a shortage of semiconductors continuing to plague the automotive industry, many are instead turning to the second-hand market to source a bargain on their next car purchase – resulting in a boom in second-hand car sales. Second-hand cars, while cheaper to purchase initially, can present problems quicker without proper maintenance. Here are some simple ways to maintain your second-hand vehicle.
Read the Manual and Service History
The first thing you should endeavour to do with any second-hand car purchase is to scrutinise your car's service history book and user manual. The former will give you crucial information on prior issues that have cropped up with the car, either giving you an idea of what may fail next or what not to worry about, while the latter gives you important details regarding points of maintenance on your car: where your oil pan is, where the safe anchor points for trolley jacks are, and the location of various parts of the engine.
Keep Your Oil Fresh
One key way you can ensure the longevity of your second hand vehicle's engine is to learn how to replace its engine oil, and to replace its engine oil regularly. The oil cleans and lubricates the engine, preventing debris from clogging moving parts and causing wear. Over time, the oil becomes dirty with this debris, and can eventually pose a threat to the engine's safe running itself. New oil ensures the engine stays clean, and keeps it running for longer.
Keep a Regular Service Schedule
As with any vehicle, taking your second-hand car in for regular appointments with a mechanic can keep on top of potential problems before they cause more issues; booking a car service online makes managing your car's service schedule easy, and can make sure that your car remains healthy and well-maintained thanks to regular check-ups via a professional pair of eyes. Regular servicing can also reduce the potential incurred costs from failed MOTs.
Clean Your Interior
Keeping your car's interior clean might seem like a relatively insignificant task with regard to your car's overall maintenance, however taking car of the surfaces and fabrics in your car can increase their lifespan, reducing the need for potential re-upholstery and preserving your personal comfort while driving. Regularly vacuuming footwell mats and seat cushions can stave off wear and tear, while regularly cleaning and polishing trim can preserve their condition.
Drive Safely
Lastly, but by no means least, your driving habits can have a profound effect on the life span of your vehicle. Those who drive fast and brake hard are sure to encounter more issues quicker than those who adopt safe driving techniques and approach the road with a sense of calm. Simple things like coasting into corners and accelerating at a steady pace can ensure your brakes, suspension and engine live their longest possible life, giving you a great run with your new second-hand vehicle.
Bringing dry land in the Sahel back to life
Millions of hectares of farmland are lost to the desert each year in Africa's Sahel region, but the UN Food and Agriculture Organization (FAO) is showing that traditional knowledge, combined with the latest technology, can turn arid ground back into fertile soil.
Those trying to grow crops in the Sahel region are often faced with poor soil, erratic rainfail and long periods of drought. However, the introduction of a state-of-the art heavy digger, the Delfino plough, is proving to be, literally, a breakthrough.
As part of its Action Against Desertification (AAD) programme, the FAO has brought the Delfino to four countries in the Sahel region – Burkina Faso, Niger, Nigeria and Senegal – to cut through impacted, bone-dry soil to a depth of more than half a metre.
The Delfino plough is extremely efficient: one hundred farmers digging irrigation ditches by hand can cover a hectare a day, but when the Delfino is hooked to a tractor, it can cover 15 to 20 hectares in a day.
Once an area is ploughed, the seeds of woody and herbaceous native species are then sown directly, and inoculated seedlings planted. These species are very resilient and work well in degraded land, providing vegetation cover and improving the productivity of previously barren lands.
In Burkina Faso and Niger, the target number of hectares for immediate restoration has already been met and extended thanks to the Delfino plough. In Nigeria and Senegal, it is working to scale up the restoration of degraded land.
Farming seen through a half-moon lens
This technology, whilst impressive, is proving to be successful because it is being used in tandem with traditional farming techniques.
"In the end the Delfino is just a plough. A very good and suitable plough, but a plough all the same," says Moctar Sacande, Coordinator of FAO's Action Against Desertification programme. "It is when we use it appropriately and in consultation and cooperation that we see such progress."
The half-moon is a traditional Sahel planting method which creates contours to stop rainwater runoff, improving water infiltration and keeping the soil moist for longer. This creates favourable micro-climate conditions allowing seeds and seedlings to flourish.
The Delfino creates large half-moon catchments ready for planting seeds and seedlings, boosting rainwater harvesting tenfold and making soil more permeable for planting than the traditional – and backbreaking – method of digging by hand.
"The whole community is involved and has benefitted from fodder crops such as hay as high as their knees within just two years", says Mr. Sacande. "They can feed their livestock and sell the surplus, and move on to gathering products such as edible fruits, natural oils for soaps, wild honey and plants for traditional medicine".
Women taking the lead
According to Nora Berrahmouni, who was FAO's Senior Forestry Officer for the African Regional Office when the Delfino was deployed, the plough will also reduce the burden on women.
"The season for the very hard work of hand-digging the half-moon irrigation dams comes when the men of the community have had to move with the animals. So, the work falls on the women," says Ms. Berrahmouni.
Because the Delfino plough significantly speeds up the ploughing process and reduces the physical labour needed, it gives women extra time to manage their multitude of other tasks.
The project also aims to boost women's participation in local land restoration on a bigger scale, offering them leadership roles through the village committees that plan the work of restoring land. Under the AAD programme, each site selected for restoration is encouraged to set up a village committee to manage the resources, so as to take ownership right from the beginning.
"Many women are running the local village committees which organise these activities and they are telling us they feel more empowered and respected," offers Mr. Sacande.
Respecting local knowledge and traditional skills is another key to success. Communities have long understood that half-moon dams are the best way of harvesting rainwater for the long dry season. The mighty Delfino is just making the job more efficient and less physically demanding.
Millions of hectares lost to the desert, forests under threat
And it is urgent that progress is made. Land loss is a driver of many other problems such as hunger, poverty, unemployment, forced migration, conflict and an increased risk of extreme weather events related to climate change.
In Burkina Faso, for example, a third of the landscape is degraded. This means that over nine million hectares of land, once used for agriculture, is no longer viable for farming.
It is projected that degradation will continue to expand at 360 000 hectares per year. If the situation is not reversed, forests are at risk of being cleared to make way for productive agricultural land.
Africa is currently losing four million hectares of forest every year for this reason, yet has more than 700 million hectares of degraded land viable for restoration. By bringing degraded land back to life, farmers do not have to clear additional forest land to turn into cropland for Africa's rising population and growing food demands.
When Mr. Sacande talks about restoring land in Africa, the passion in his voice is evident. "Restoring degraded land back to productive good health is a huge opportunity for Africa. It brings big social and economic benefits to rural farming communities," he says. "It's a bulwark against climate change and it brings technology to enhance traditional knowledge."
A version of this story first appeared on the FAO website.