Push for Global Goals makes partnerships, innovation 'more important than ever
A United Nations forum opened today in Manama, Bahrain, highlighting the importance of entrepreneurship and innovation for the implementation of the 2030 Agenda for Sustainable Development.
Convened under the theme of Achieving the Sustainable Development Goals (SDGs) through entrepreneurship and innovation, the World Entrepreneurs Investment Forum (WEIF) 2017 seeks to leverage entrepreneurship and creative thinking to strengthen sustainable development around the world.
"Inclusive and sustainable industrial development will continue to be a key driver of progress as we support [UN] Member States in this essential work," said UN Secretary-General António Guterres, via a video message, to the World Forum.
"I commend you for focusing this year's forum on the SDGs."
Recalling the establishment of UN Industrial Development Organization (UNIDO)'s first Investment and Technology Promotion Office (ITPO-Bahrain) in Manama, in 1996, Mr. Guterres noted that, over the years, the so-called Bahrain model has created more than 16,000 jobs and raised more than $2 billion in investment.
"Today, in 52 countries, it continues to advance entrepreneurship and change lives for the better," he added.
Organized by UNIDO in partnership with the Government of Bahrain, the World Forum is expected to draw more than 1,000 entrepreneurs; representatives of micro, small and medium enterprises; as well as financial institutions to build and foster partnerships and share best practices in entrepreneurship and innovation.
Also speaking at the opening, Hiroshi Kuniyoshi, the UNIDO Deputy Director General and Managing Director of External Relations and Field Representation, highlighted the importance of global partnerships for sustainable development.
"Fostering entrepreneurship and innovation, and promoting impact investment […] is more important today than ever before, as we all work together worldwide towards achieving the 2030 Agenda," he said, adding:
"The role of impact investment and innovation is further highlighted by the SDGs, and especially Goal 9, which seeks to 'build resilient infrastructure, promote sustainable industrialization and foster innovation'."
In his remarks, Mr. Kuniyoshi highlighted UNIDO's collaboration with Bahrain on programmes promoting investment and economic empowerment of youth and women through entrepreneurship development and support systems.
Further, recalling the Manama Declaration, adopted at the First International Entrepreneurs Investment Forum, in 2015, the senior UNIDO official called for a coordinated and inclusive approaching in promoting entrepreneurship involving all stakeholders, including civil society and academia.
The opening session also saw the designation of Adnan Kassar, a prominent business leader from Lebanon, as the Honorary Chairman of the UN Maritime-Continental Silk Road Cities Alliance.
Today's agenda at the World Forum also featured addresses by senior Government officials, business leaders, representatives of regional organizations and civil society leaders; a plenary session on the Maritime-Continental Silk Road; a side event on SDGs in Bahrain, which was organized jointly by UNIDO ITPO-Bahrain, UNDP and the UN Global Compact; and the inauguration of the Bahrain Entrepreneurs Exhibition.
The day also saw the launch of the Maritime-Continental Silk Road Entrepreneurs Alliance and Action Plan, and the unveiling of the Maritime-Continental Silk Road Cities Alliance Focal Point.
Major Environmental Groups Call On Businesses To Lead On Climate Policy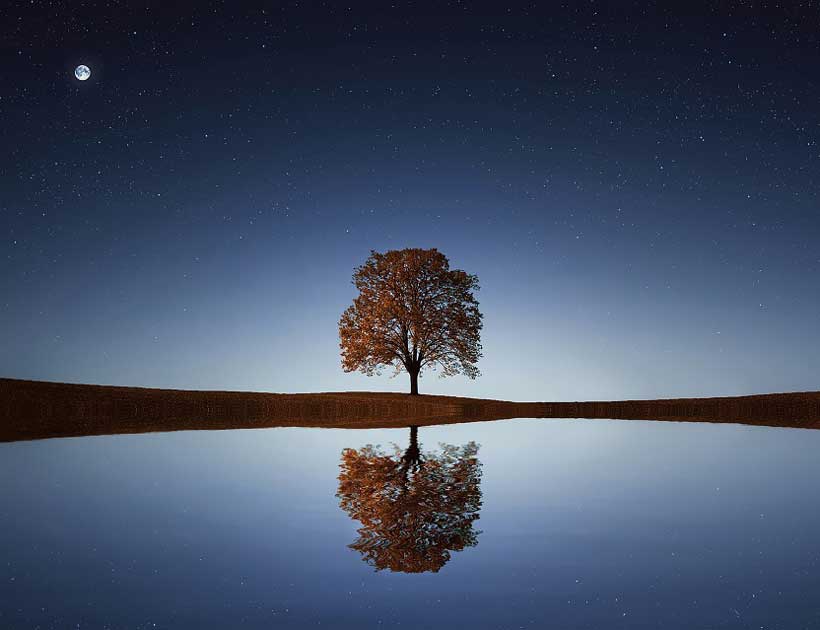 Eleven leading environmental and sustainable business organizations published an open letter in the New York Times today, urging the CEOs of Corporate America to step up their engagement on climate policy. Signatories include the heads of BSR, C2ES, CDP, Ceres, Conservation International, Environmental Defense Fund, The Climate Group, The Nature Conservancy, the Union of Concerned Scientists, World Resources Institute, and World Wildlife Fund.
In the letter, the organizations call on businesses to adopt a science-based climate policy agenda that is aligned with the recommendations of the Intergovernmental Panel on Climate Change, and with the goal of achieving net-zero emissions by 2050.
The letter highlights three essential actions for businesses to execute this agenda:
Advocate for policies at the national, subnational and/or sectoral level that are consistent with achieving net-zero emissions by 2050;
Align their trade associations' climate policy advocacy to be consistent with the goal of net-zero emissions by 2050; and
Allocate advocacy spending to advance climate policies, not obstruct them.
Additionally, the signatories call for "robust disclosure of the above actions to ensure transparency and demonstrate leadership, as well as strong corporate governance to enable sustained, strategic and effective engagement in climate policy."
The recommended actions follow a statement from 200 institutional investors, with a combined $6.5 trillion in assets under management, who recently called on publicly traded corporations to align their climate lobbying with the goals of the Paris Agreement. They also build on momentum from the U.N. Global Climate Action Summit in September, when many companies announced ambitious commitments to reduce their emissions to net zero by 2050 and unprecedented global youth strikes demanded accountability from business leaders.
Further, the groups' call for corporate leadership on climate policy is in line with the goals of upcoming Santiago Climate Change Conference (COP 25), which will focus on increasing ambitious actions to tackle climate change.
"Corporate voluntary science-based commitments have spurred progress and innovation. But alone they're not enough. We need strong national policy and regulations to protect business and their customers from the greatest risks of climate change. And we need the voice of business to insist that our government leaders deliver the policies we need. " said Carter Roberts, President and CEO of World Wildlife Fund, United States. "It's time for business to make this a policy priority – not only for their own government relations teams but also for the trade organizations that represent their interests."
Venezuela, Poland and Sudan amongst 14 new Human Rights Council members
14 new members were elected to the Human Rights Council on Thursday, following a secret ballot held in the General Assembly Hall in New York.
The Council, which meets throughout the year at the UN Office in Geneva, is an international body, within the UN system, made up of 47 States, and is responsible for promoting and protecting human rights around the world. It has the power to launch fact-finding missions and establish commissions of inquiry into specific situations.
Three times a year, it reviews the human rights records of UN Member States, in a special process designed to give countries the chance to present the actions they have taken, and what they've done, to advance human rights. This is known as the Universal Periodic Review.
Costa Rica, Iraq and Moldova lose out
Elections to some seats – those reserved for countries from the Asia-Pacific, Eastern Europe, and Latin America and Caribbean regions – were competitive, with more candidates than available places.
Costa Rica's late decision, on 3 October, to throw its hat in the ring, meant that three countries contested the two available Latin America and Caribbean places. However, their bid failed, and Venezuela and Brazil took the seats.
Five nations – Indonesia, Iraq, Japan, Marshall Islands and Republic of Korea – put themselves up as candidates for the Asia-Pacific region, for which four seats were reserved: following the vote, Iraq failed to get the support it needed.
As for Eastern Europe, three nations vied for two places. Armenia and Poland won the requisite votes, whilst Moldova did not make the cut.
Africa had four seats up for grabs, and four candidates, who were duly elected: Libya, Mauritania, Namibia and Sudan. Western Europe was also a non-competitive election, with Germany and Netherlands taking the two seats reserved for their region.
Time to make way
The newly elected countries will serve for three years and take up their seats after 31 December. As only 47 of the UN's 193 Member States can sit on the Council at any one time, an equal number will be giving up their places.
The African States stepping down will be Egypt, Rwanda, South Africa and Tunisia; the Asia-Pacific States bowing out are China, Iraq, Japan and Saudi Arabia; for Eastern Europe the retirees are Croatia and Hungary; and the States leaving from the Western European and other States region, are Iceland and the United Kingdom.
As for the Latin American and Caribbean States, Cuba's time on the Council will come to an end, and it will be replaced by Venezuela. Although Brazil's current term comes to an end, its successful re-election means that it will serve another three years (according to Council rules, members can serve two consecutive terms).
The new members in full
Here is the how the Human Rights Council will look, as of 1 January 2020:
African States
Angola, Burkina Faso, Cameroon, Democratic Republic of Congo, Eritrea, Libya, Mauritania, Namibia, Nigeria, Senegal, Somalia, Sudan, Togo
Asia-Pacific
Afghanistan, Bahrain, Bangladesh, Fiji, India, Indonesia, Japan, Marshall Islands, Republic of Korea Nepal, Pakistan, Philippines, Qatar
Eastern Europe
Armenia, Bulgaria, Czech Republic, Poland, Slovakia, Ukraine
Latin American and Caribbean States
Argentina, Bahamas, Brazil, Chile, Mexico, Peru, Uruguay, Venezuela
Western Europe and other States
Australia, Austria, Denmark, Germany, Italy, Netherlands, Spain
World Economic Forum 50th Annual Meeting in Davos: Defining Stakeholder Capitalism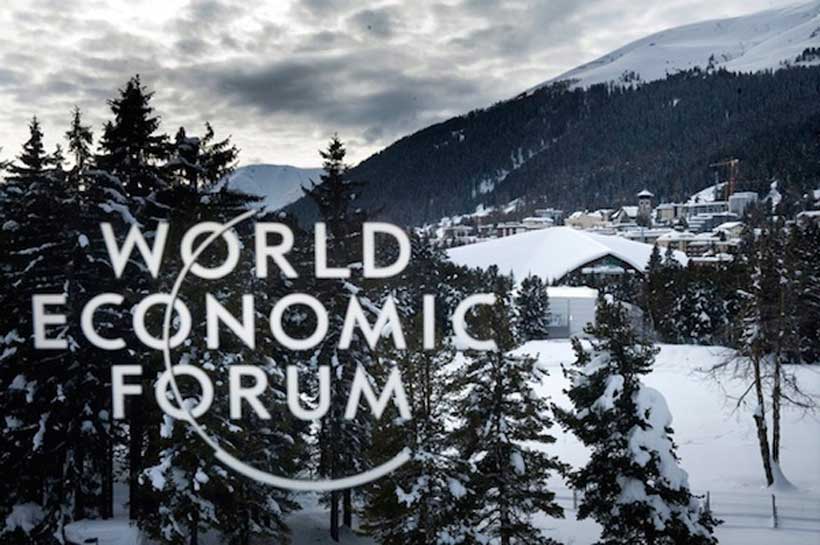 The World Economic Forum today announced the theme and details for its 50th Annual Meeting, to be held 21-24 January in Davos, Switzerland. The Meeting's theme will be Stakeholders for a Cohesive and Sustainable World. It will bring together 3,000 participants from around the world, and aim to give concrete meaning to "stakeholder capitalism", assist governments and international institutions in tracking progress towards the Paris Agreement and the Sustainable Development Goals, and facilitate discussions on technology and trade governance.
"People are revolting against the economic 'elites' they believe have betrayed them, and our efforts to keep global warming limited to 1.5°C are falling dangerously short," said Professor Klaus Schwab, Founder and Executive Chairman at the World Economic Forum. "With the world at such critical crossroads, this year we must develop a 'Davos Manifesto 2020' to reimagine the purpose and scorecards for companies and governments. It is what the World Economic Forum was founded for 50 years ago, and it is what we want to contribute to for the next 50 years."
The Programme for the Annual Meeting will prioritize six key areas:
Ecology: How to mobilize business to respond to the risks of climate change and ensure that measures to protect biodiversity reach forest floors and ocean beds.
Economy: How to remove the long-term debt burden and keep the economy working at a pace that allows higher inclusion.
Technology: How to create a global consensus on deployment of Fourth Industrial Revolution technologies and avoid a 'technology war'.
Society: How to reskill and upskill a billion people in the next decade.
Geopolitics: How the 'spirit of Davos' can create bridgesto resolve conflicts in global hotspots. Informal meetings to set kickstart conciliation.
Industry: How to help business create the models necessary to drive enterprise in the Fourth Industrial Revolution. How to navigate an enterprise in a world exposed to political tensions and driven by exponential technological change as well as increasing expectations from all stakeholders.
The World Economic Forum and stakeholder capitalism
The Forum's first meeting in 1971 was established to further the idea put forward by Professor Klaus Schwab that business should serve all stakeholders – customers, employees, communities, as well as shareholders. It was reaffirmed in 1973 in the "Davos Manifesto," a document that has shaped the work of the Forum ever since. In a major update, this year's Annual Meeting will see the publication of a universal "ESG scorecard" by the Forum's International Business Council, which is currently chaired by Brian Moynihan, Chief Executive Officer of Bank of America.
A more sustainable Annual Meeting
The 2020 Annual Meeting will be among the most sustainable international summits ever held. Awarded the IS0 20121 standard for sustainable events in 2018, the Annual Meeting is fully carbon neutral through reducing, calculating and offsetting event-related emissions. Initiatives put in place to achieve this goal include using locally-sourced food suppliers, introducing alternative sources of protein to reduce meat consumption, sourcing 100% renewable electricity, and reducing or eliminating the use of materials that cannot easily be recycled or re-used, such as carpets and introducing more electric vehicles.