EU MEPs tackle terrorism funding as Islamic State crumbles
European Parliament committees are working on new ways of combatting the financial resources of terrorist organisations. For preventing attacks and stemming the flow of funds, MEPs are zeroing in on money laundering and organised crime.
"Terrorism is a global crime, therefore the effective response must also be global," said Spanish ALDE member Javier Nart, who has written an own-initiative report about the issue. In his report he proposes making it easier for law enforcement agencies across the EU to share intelligence on financing. MEPs will vote on his report during an upcoming plenary session.
Nart said that EU countries not pooling all their information on financing made it more difficult to detect terrorism and identify the sources of money used to bankroll jihadist organisations.
The end of Islamic State?
This year Islamic State has been losing significant parts of its territories, which is affecting its finances. The territories gave it access to natural resources such as oil. Before losing a great deal of its territories in recent months, Islamic State had control over 161 active oil wells in Syria. Its finances have decreased from $1.9 billion in 2014 to $870 million in 2016.
However, a military victory over Islamic State will not spell the end of the terrorist organisation, as not all of its funding comes from its territories. Islamic States also receives money from abroad. According to a study requested by Parliament's security and defence subcommittee, the management of foreign resources is highly centralised. To cut off this funding an international collaborative effort is needed.
What it means for Europe
Even with Islamic State losing its territories, the terrorism threat for EU countries will remain and could even increase. Islamic State will still be able to spread its propaganda using the internet and remain capable of carrying out low-cost attacks targeting civilians.
French ALDE member Nathalie Griesbeck, chair of the special terrorism committee, said: "Evidently, there is a strong threat and in certain member states, like mine, France, this threat is significant. It hangs over people's heads like an omnipresent monster."
Landmark Agreement Unites Parties in Boosting Commercial Space Operations in California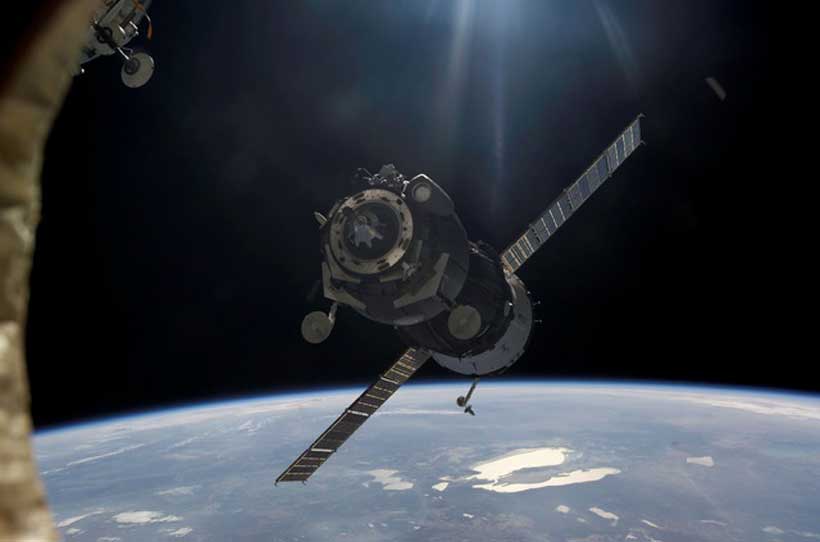 Leaders from the State of California, REACH, the 30th Space Wing, Cal Poly State University and Deloitte today announced a commitment to develop a thriving spaceport at Vandenberg Air Force Base and the surrounding area. According to the memorandum of understanding, the parties will develop a master plan that identifies the required infrastructure, human capital development, governance and financing necessary to support the United States Space Force mission and position California as a global leader in the future of the commercial space industry.
Chris Dombrowski, Acting Director of GO-Biz, said: "California has been at the forefront of the aerospace industry for more than a century. This MOU cements that leadership and serves as a critical investment in California's innovative economy as we work to safely recover from the COVID-19 induced recession. This cross-sector partnership will bring quality jobs to the central part of our state with Vandenberg Air Force Base serving as a thriving spaceport and the nation once again watching California."
The memorandum is a key part of a larger strategy for economic development in the Central Coast region, built in collaboration with the governor's Regions Rise Together initiative, REACH and Deloitte.

"This is a once-in-a-generation opportunity for the State of California to drive the space industry into the next century," said Josh Nisbet, a managing director at Deloitte Consulting LLP, who leads its work for the state. "The foresight of leaders in California and in our national security agencies has put the Central Coast and Vandenberg Air Force Base in position to become a world-class spaceport and center of excellence in a quickly evolving market. Deloitte is thrilled to be supporting this journey."
The U.S. government, in its first National Space Strategy, identifies the space industry as a top priority and highlights dynamic partnerships between government and commercial partners as essential to our economic prosperity, national security and scientific knowledge.
Col. Anthony Mastalir, 30th Space Wing Commander at Vandenberg Air Force Base, said: "Space is critical to national security, and the National Defense Strategy provides a very clear direction to restore our competitive edge in the re-emerging power competition to maintain space superiority. We rely on robust collaboration with our industry partners not only to provide assured access to space but also to maximize our range capacity and move forward into the range of the future."
The region boasts several attributes that make it an ideal location for commercial space operations, a sector that is likely to lead high-quality job growth over the coming decades. Vandenberg already maintains active launch capabilities and favorable geography, and Cal Poly produces world-class engineering and science talent.
"The potential for the commercial space industry to provide significant jobs and economic impact to not only the Central Coast, but the entire state of California, make it worth pursuing aggressively. Through diverse partnerships and collaboration, we will ensure the Central Coast of California is the launchpad for the next frontier of commercial space," said Melissa James, CEO of REACH.
The commercial space activities centered on the base could support a larger industry, and parties envision a robust cluster of space-related activities taking root in the region, with sustained presence of companies across the ecosystem from manufacturing and launch to maintenance and support and enabling human spaceflight for the first time in California.
Cal Poly President Jeffrey D. Armstrong said: "With its strong tradition of Learn by Doing, Cal Poly is pleased to work with other institutions in the region to play an instrumental role not only in developing the workforce of the future but also in spurring innovation and teaming with industry to foster growth and reach new milestones. We're excited to play a key role in supporting the possibilities this landmark agreement holds."
Niger: World Bank Approves $250 Million to Boost Long-Term Growth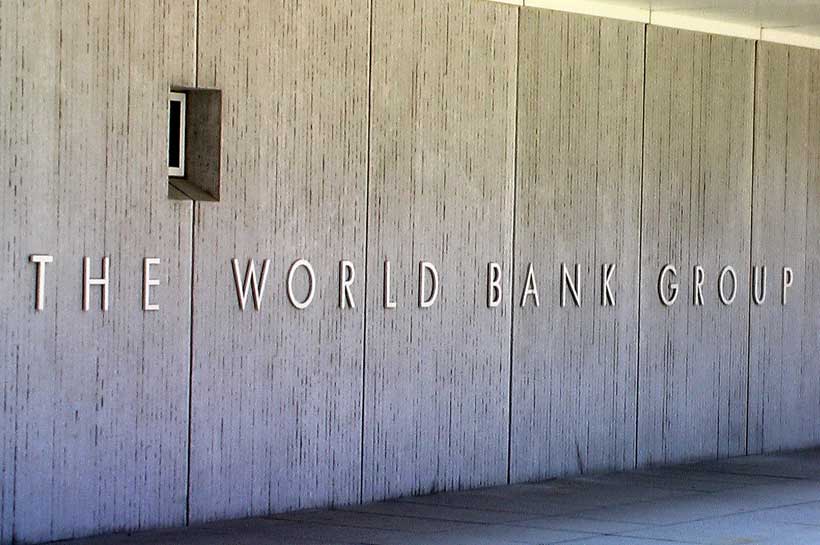 The World Bank Board of Directors today approved a total amount of $250 million in International Development Association (IDA) credit and grant to help Niger develop its human capital and to mitigate the impact of the COVID-19.  
The Second Laying the Foundation for Inclusive Development Policy Financing (DPF) is the last operation in a programmatic series aimed at reducing gender gaps and providing cash transfers to households that are mostly affected by COVID-19. The program will also help expand access to electricity and potable water, improve debt management and transparency, and reduce fiscal risks.
"The new program will help the Government pursue the reforms started to create enabling conditions for sustained and accelerated medium-term growth and tackle key structural challenges related to stark gender inequality and low access to key infrastructure," said Joelle Dehasse, World Bank Country Manager for Niger. "This operation has been adjusted to reinforce actions that complement the government's efforts to mitigate the impact of the CODIV-19 pandemic."
In 2019, Niger's economic performance remained robust, driven by strong performance in the primary and tertiary sectors. Real GDP growth was 5.8 percent, with 1.9 percent per capita growth. However, since March 2020, the COVID-19 pandemic is straining the country's economy, mainly due to increased spending on health and social assistance services for vulnerable households. The pandemic's adverse impact on regional and international trade, and on foreign direct investments is also severely affecting the country's economic and social development.
"The adoption of reforms through this DPF series will help improve the livelihoods of communities in these times of COVID-19 pandemic," said Luc Razafimandimby World Bank's Senior Economist and co-Task Team Leader for the project. "Beyond the much-needed quick fixes, the DPF maintains its core structure to protect the future, which will also sow the seeds of post COVID-19 recovery through mutually reinforcing measures."
The operation is a result of an extensive consultation process involving government officials, development partners, civil society, and other key partners. It is fully aligned with the Government's strategy through the National Economic and Social Development Plan (2017-2021) and also with the World Bank Country Partnership for Niger (CPF 2018-2022).
* The World Bank's International Development Association (IDA), established in 1960, helps the world's poorest countries by providing grants and low to zero-interest loans for projects and programs that boost economic growth, reduce poverty, and improve poor people's lives. IDA is one of the largest sources of assistance for the world's 76 poorest countries, 39 of which are in Africa. Resources from IDA bring positive change to the 1.6 billion people who live in IDA countries. Since 1960, IDA has supported development work in 113 countries. Annual commitments have averaged about $21 billion over the last three years, with about 61 percent going to Africa.
World Bank releases first comprehensive stock-taking of infrastructure services in Asia
A new World Bank report presents data about infrastructure provision in three key sectors is Asia: road transport, electricity, and water and sanitation. As the first comprehensive, regional stock-taking of levels of supply, quality, and affordability of infrastructure services, Infrastructure in Asia underscores the need to better understand current levels of service delivery to facilitate governments' infrastructure planning and financing. Well thought-out investment planning helps raise economic growth rates, increases competitiveness, offers new economic opportunities, and bolsters improvements in human capital.
Building a more extensive body of knowledge about the health of infrastructure provision worldwide is a priority for the World Bank. Infrastructure in Asia is the first step of a new research effort that will expand to other regions. The report is organized to provide regional overviews by sector, followed by country snapshots.
Over the past few decades, a large part of Asia (both East Asia and South Asia) has enjoyed strong economic growth and steady social development. Nevertheless, the region faces significant constraints in infrastructure investment. This is exacerbated by Covid-19 pandemic and the short-term challenges of a slowing global economy, higher borrowing costs, and geopolitical tensions. Longer-term, the region is highly susceptible to the effects of climate change, so infrastructure development must be sustainable and climate resilient.

Imad Fakhoury, Global Director for Infrastructure Finance, PPPs & Guarantees at the World Bank, underscored two crucial points in this context, "We must focus on smarter investments. This doesn't necessarily mean spending more money, but harnessing technology, Infratech, and building efficiencies based on data so we can do more with less."
He continued, "We also need better 'infrastructure governance'—including strengthening policies, insitutions and investments, better planning, robust project preparation, investment prioritization, screening to decide whether to procure a project publicly or with private-sector support, and strong attention to resilience, quality, transparency and fiscal sustainability. This is crucial for accerating move towards resilient recovery stage as part of COVID-19 crisis response and rebuilding better."
When it comes to building infrastructure that truly delivers economic and social impact, quality is as important as coverage. Governments worldwide and their development partners increasingly recognize the importance of resilience and quality in infrastructure service delivery. Infrastructure in Asia goes beyond appraising coverage levels to provide a set of key indicators that serve as proxies of multiple dimensions of infrastructure quality.
In addition to looking at the quality dimensions of infrastructure, the report's signature contribution is its compliation of extensive and disparate information and data—otherwise time-intensive to gather and compare across sectors and countries—into a single volume.