ASEAN and EU Support Internationalisation of CLMV Universities
ASEAN and the European Union (EU) Support to Higher Education in ASEAN Region (SHARE) Programme commenced the seventh in a series of SHARE Policy Dialogues with the theme "Capitalising on ASEAN: Internationalisation Strategies for CLMV Universities".
This two-day event was organised in collaboration with the Ministry of Education and Sports of Lao PDR and took place in a year of great significance for ASEAN and EU, as 2017 marks three anniversaries: 50 Years of ASEAN, 40 Years of ASEAN-EU Relations, and 30 Years of Erasmus+, the EU's student mobility scheme. This event brought together some 100 university managers, education policy-makers, and students from Cambodia, Lao PDR, Myanmar and Vietnam or the CLMV countries, as well as from other parts of ASEAN and the EU.
The policy dialogue focused on the international dimension of universities in the four CLMV countries and the strategies employed by universities to position themselves in the best possible way to benefit from international opportunities and developments, especially in the context of the evolving Higher Education Space in ASEAN.
According to ASEAN Deputy Secretary-General, H.E. Vongthep Arthakaivalvatee, "in the context of the ASEAN Socio-Cultural Community, higher education plays a crucial role towards a creative, innovative and responsive ASEAN. ASEAN is committed to further strengthening regional and global cooperation in enhancing the quality and competitiveness of higher education institutions for the benefit of all citizens of ASEAN, including those in CLMV countries."
"It is a good opportunity for Lao PDR to identify the opportunities, challenges, and pathways of universities toward internationalisation within ASEAN. SHARE is a significant project that supports the necessary development to realise internationalisation strategies for CLMV universities. We should take this opportunity to design strategies in order to benefit from the developing ASEAN Community on our own path of internationalisation of Lao universities", said Vice Minister of Education and Sports of Lao PDR, H.E. Boualane Sylipanya.
"This is the seventh in a series of SHARE Policy Dialogues. The Policy Dialogue is a very effective format to bring together all stakeholders to discuss relevant higher education issues in support of ASEAN's ambition in building a regional higher education space. The evolving regional higher education space will be beneficial not only to students and universities, but also to societies and economies as a whole. It is a key element of maintaining ASEAN's economic growth and competitiveness, and the EU is very proud to support this process through SHARE. Developments in higher education in Europe serve as an important reference, and SHARE is ideally positioned to contribute this expertise." EU Ambassador to Lao PDR, H.E. Leo Faber
Beijing: Getting to know Chemical Leasing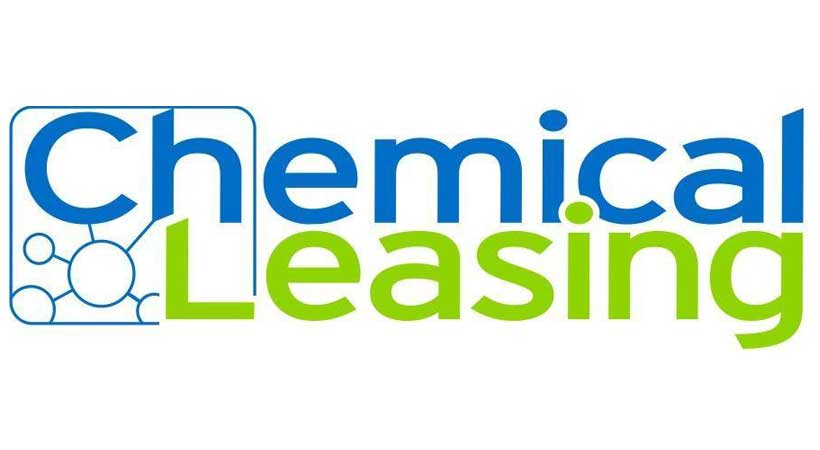 Experts from the United Nations Industrial Development Organization (UNIDO) have introduced the circular economy business model, Chemical Leasing, to stakeholders in China, and are encouraging companies to take advantage of the approach to achieve economic, social and environmental benefits.
More than 60 participants from government institutions, companies, and industry associations participated in a training session, jointly organized by UNIDO and the Solid Waste and Chemicals Management Centre, which is affiliated with the Ministry of Environmental Protection of China.
Chemical leasing is a business model in which the chemical company supplies a substance for a specific service, but retains ownership of the chemical. It shifts the focus from increasing sales volume of chemicals towards a value added approach
The training in Beijing addressed the general concept and policy perspectives of Chemical Leasing and introduced some of the best case studies showcasing the results of the approach at a global level. The training, which was part of a three-day mission to China, also showed participants how to establish a Chemical Leasing business case and how to quantify the benefits.
Representatives of the Government and of the private sector expressed huge interest and discussed potential ways of applying the Chemical Leasing approach in China.
The fourth Global Chemical Leasing award ceremony will take place in Vienna, Austria, in November 2018. It will be part of the Green Chemistry Conference 2018 in connection with the Council of the European Union (EU) programme, "Smart and Sustainable Europe", held during Austria's EU Presidency. Companies and individuals are invited to submit applications for the award in three categories:  case studies (for companies), research, and special innovation. The call for applications is open until 15 August 2018. More information can be found here.
UNIDO to work together with the International Solar Alliance
The United Nations Industrial Development Organization (UNIDO) has signed an agreement to work together with the International Solar Alliance (ISA). The joint declaration was signed on the first day of the Sustainable Energy Forum for East Africa taking place in Kigali, Rwanda from 19-21 March. The Forum has brought together key players within the sustainable energy sector to discuss challenges and opportunities for the sector within the wider East African Community.
The declaration was signed by Tareq Emtairah, Director of UNIDO's Department of Energy and Upendra Tripathy, Deputy Director General of ISA.
UNIDO is the specialized agency of the United Nations promoting and accelerating inclusive and sustainable industrial development. UNIDO helps countries, among other things, to increase substantially the share of renewable energy in the global energy mix and to achieve Sustainable Development Goal 7 to provide affordable, reliable, sustainable and modern energy for all by 2030.
The International Solar Alliance (ISA) is a treaty based international inter-governmental organization which was launched on 30 November 2015, with headquarters in India. The ISA has been established to collectively address common key challenges to scale up solar energy and take coordinated action to aggregate demand for finance, technologies, innovation, reseach and development,and capacity building.
At the signing ceremony, the two parties agreed to cooperate in a number of areas including developing knowledge networks to raise awareness of the benefits of solar energy in member countries; and to jointly collate and provide evidence-based advice to member countries on policies and practices to create a favourable environment for solar energy.
They further agreed to work with other parties, and to strengthen the institutional and technical capacities of the global network of sustainable energy centres, which includes the East African Centre for Renewable Energy and Energy Efficiency. The centres provide policy support, capacity building and technical assistance on solar energy applications and energy efficiency.
Business leaders and policy makers engage at the ASEAN-Australia Special Summit
Business leaders from ASEAN and Australia attended a series of engagements with policy makers at the sidelines of the ASEAN-Australia Special Summit.
These engagements provided them with opportunities to share insights into regional market dynamics, as well as exchange views on opportunities from the fast-growing technological advancement and enhanced economic ties between ASEAN and Australia.
Secretary-General of ASEAN Dato Lim Jock Hoi, who was in Sydney to participate in the Special Summit, also took time to engage these industry leaders and leading CEOs from ASEAN and Australia.
The business segment of the Special Summit saw the convening of the Small and Medium Enterprises (SME) Conference and a CEO Forum.
At the SME Conference on 16 March, Prime Minister of Australia Malcolm Turnbull, and his counterpart from Singapore, Prime Minister Lee Hsien Loong, highlighted the importance of SMEs as the engine for growth, and the opportunities for SMEs to benefit from closer economic linkages between ASEAN and Australia in the digital era. On this occasion, Prime Minister Turnbull announced the launch of an initiative on digital trade standards.
Opening the CEO Forum on 17 March, Prime Minister Turnbull highlighted the importance of receiving practical feedback from businesses in progressing regional economic initiatives. He also underscored the value of sharing experiences and expertise in areas such as sustainable and smart city development. To this end, Prime Minister Turnbull launched a new AUD30 million ASEAN-Australia initiative on smart and sustainable cities. Speaking at the same forum, Indonesian President Joko Widodo highlighted the immense opportunities from economic growth and digital technology advancement in ASEAN. The one-day forum addressed key topics related to ASEAN-Australia economic partnership, including on tourism, digital transformation in services, advanced manufacturing, Industry 4.0, agri-food and energy supply chains, and infrastructure.