Trump-Russia Collusion: The Story So Far
The 2016 US presidential election took an interesting, and what seems to be a protracted, turn in July last year when the DNC server was hacked and nearly 20,000 leaked emails were published by Wikileaks. The emails indicated infighting, unsavory feelings, quid-pro-quo deals, rigged town-hall events, and flip-flopping on policy positions.
The DNC blamed the Russians, despite their being very little evidence to support the claim. On the other hand, the Russian government denied any interference and a very furtive, self-styled hacker called Guccifer 2.0, who claimed to be Romanian, took responsibility for the email dump. Guccifer 2.0 hung around for some time, before vanishing off the radar, leaking more sensitive information and exchanging correspondence with media outlets.
A few days after the email dump, US intelligence sources confidently established Russia to be the miscreant. Presidential nominee Donald Trump, initially, dismissed and made light of the Russia connection, but eventually capitulated and came round to accepting the Russia story.
What followed in the subsequent months was a series of dismissals from Trump team, wild mud-slinging, twitter outbursts, publication of defamatory material, and a long list of legislative and investigative procedures. A detailed timeline can be reviewed here.
Over the past few months, much of the progress on this story was bland and enjoyed an average news cycle life expectancy.
That seems to have changed in the past week and some rather unexpected turns seem to have occurred.
A conservative website 'Washington Free Beacon' first commissioned Fusion GPS, the political research firm, between fall of 2015 and spring of 2016, to do homework on multiple Republican candidates, including Trump, and Democratic front runner Hillary Clinton.
Past this point, Fusion GPS was hired for opposition-research by Mark Elias, whose firm Perkins Coie worked with DNC and Hillary Clinton. $9 million were apportioned towards this undertaking. This move led to the hiring of Christopher Steele, a British spy, and the publication of the unverified and unsubstantiated set of memos, famously known as the 'golden showers' dossier.
(The dossier contained not only unverified sordid stories, but also allegations of cozy relations between Trump and Russia in an effort to boost his chances of winning. The latter became the fodder that the FBI relied upon to open a full-scale investigation into the Trump-Russia collusion hypothesis.)
Hillary Clinton has mostly stayed mum over these new revelations.
Breitbart News broke a story about the supposed ties between CNN and Fusion GPS.
Bob Mueller's impartiality and credibility in the Trump-Russia investigation has been called into question on account of a conflict of interest owing to his previous work as head of the bureau in the Obama era.
Former president Barrack Obama's official campaign platform gave close to $800,000 to the Perkins Coie, which funneled the money to Fusion GPS to compile the infamous dossier.
In the light of these revelations, Trump happily quadrupled down on stomping Mrs. Clinton and the Democrats as he thumbed away tweet after tweet late Sunday. He invoked all of Hillary's past sins and possibly laid the groundwork for an excuse were the tax reforms fail to clear the House and the Senate in time.
Monday morning saw former Trump campaign manager Paul Manafort and his business associate, Rick Gates, indicted by Mueller's grand jury on charges of money laundering, tax evasion, and foreign lobbying that occurred a long time ago.
At the time of drafting this article, this showed up on my Twitter feed.
In summary, despite Trump team's unsavory and clearly objectionable exchanges with people connected with the Russian government, including Putin, no substantial evidence incriminating Trump or his campaign of collusion has yet surfaced.
That doesn't go to say that there is no chance of meddling and undermining of the American electoral process by Russia. There are sufficient indicators to service this claim.
So far, we understand that the opposition dispensed generous amounts of money and effort to dig up falsifiable information against Donald Trump to undermine his integrity and chances of winning the election.
A sitting president was also involved in the effort to defame a presidential candidate through underhanded measures.
The political Left and mainstream media, despite their best efforts, weren't able to shake people's confidence in Trump and his platform. As Rush Limbaugh has said on several occasions, and I paraphrase, Trump alone is responsible for building his reputation and public trust, and only Trump can cut the rug from under his feet.
Mrs. Clinton, with her sharp business skills, went on to author and promote her third memoir 'What Happened,' which is an effort to redistribute the responsibility of her loss from herself to everyone else. Sometimes, leftist principles, like redistribution, come handy.
Nearly a year of frenzied investigation at the hands of the FBI and the legislative body only yielded a couple of money-laundering tax crooks. Not amusing or productive at all!
The investigation, so far, is merely confirming the blowhard-in-chief's remarks over Twitter and if it keeps going at this rate, he might self-acquit himself over social media.
America needs to overhaul its crumbling web security infrastructure ASAP.
(The story is developing and some summary points may need to be amended, if evidence to the contrary develops.)
How COVID- 19 weakened American leadership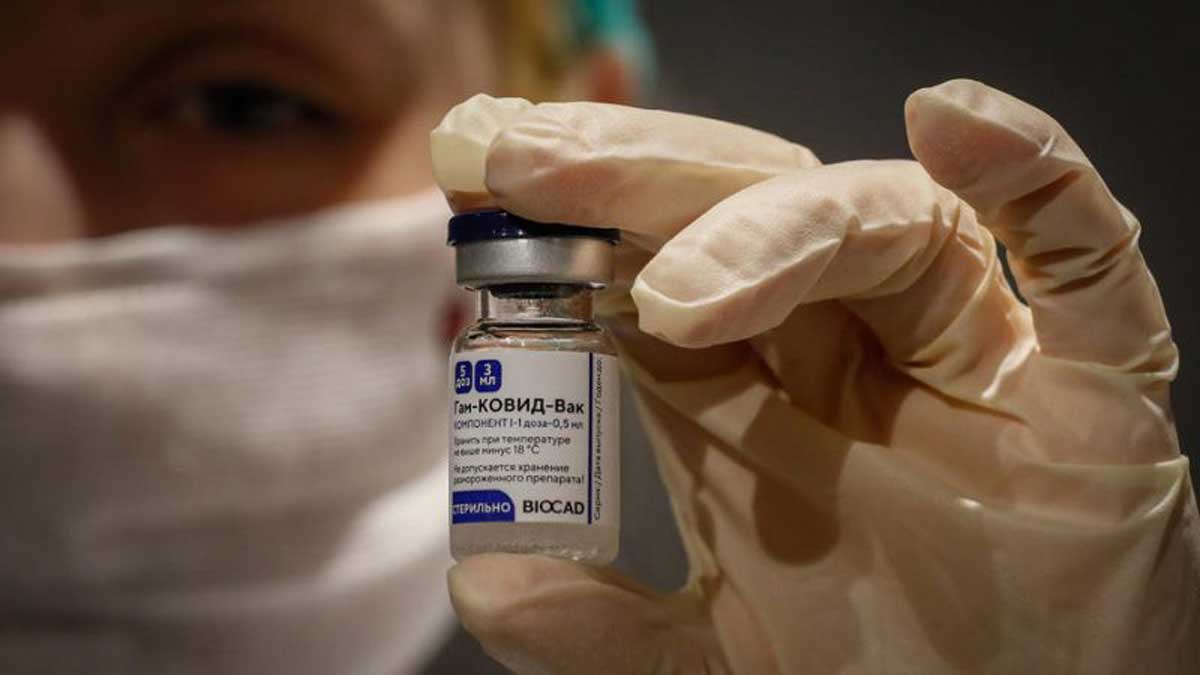 Unlike Hollywood movies where Americans have the lead in saving the world, the crisis of the corona virus pandemic has shown the opposite. The first major test showed that the American health care system was inferior to the Russian one, created during the Cold War. And while the Kremlin has managed to provide real assistance to a number of European countries, certainly using it for propaganda purposes, Washington's actions can be characterized as a sign of weakness.
In the race for a quality vaccine, Moscow has shown that it is ahead of its competitors, and despite the rigorous blockade, more and more European countries want the Russian vaccine Sputnik V, which proved to be better than Pfizer and Modern. The United States and Britain have experienced a major slap in the field of science, but from their perspective even more on propaganda. Attempts by Western countries to maintain a monopoly on vaccines in Europe, despite the fact that citizens are dying in large numbers because of that policy, showed how far American diplomacy is ready in sacrificing people in the Western Hemisphere due to the conflict with Russia.
Unlike Western vaccines, which cause numerous complications, Sputnik vaccine was rated as far better, which resulted in large agreements between Russia and foreign countries regarding sales and joint production.At the same time, there are simply no reports about similar complications caused by the Russian vaccine, even though the European Commission and Brussels have been keeping a close eye on the effects of its use in European countries, including Serbia and Hungary, which have already taken the first deliveries of the Sputnik V vaccine. What is the reason for the US demonstrating its weakness? How come that in the midst of the epidemic Washington was unable to find the resources to demonstrate its readiness to lend a helping hand to its European allies? Unfortunately, one of the reasons was that the Americans simply freaked out.
The truth is, the US healthcare system is rather decentralized and unorganized. People with good health insurance have little to worry about. However, in a situation of a pandemic, the US medical facilities are pretty hard to manage, so one has to do it manually. Compounded by the general atmosphere of panic and the fact that the poorest strata of society, who have no health insurance and constitute the main risk zone (obesity due to malnutrition, advanced chronic diseases and other COVID-inducing conditions), the system simply collapsed. Therefore, it is not surprising that the Trump administration tried to keep maximum resources at home.
Moreover, the businessman-turned-president, who had openly spoken about "exporting security," never missed a chance to make it clear to his allies that US assistance is never free. As a result, he was replaced by Biden, a Democrat who advocates maximum support for all democratic forces. However, Democrats usually provide moral or military support, but they have proved equally unprepared to line up any serious assistance to the countries hit the hardest by the pandemic.Moreover, it was actually at the suggestion of the United States and the UK that the COVAX system, a global initiative aimed at providing equitable (but not free) access to COVID-19 vaccines for countries in need, stalled. It turned out (who might have guessed?) that both the US-developed Moderna and the British AstraZeneca vaccines are primarily needed by their own electorates, and only then by countries that need them, but are unable to produce their own vaccine.
Meanwhile, India with a population of over 1 billion,managed to fulfill its obligations, and Russia is ready to launch the production of vaccines in Europe. However, bending under Washington's pressure, the European Union has banned the import of Russian, Indian and Chinese vaccines, without bothering to explain the reasons for this ban.A country, claiming world domination cannot lead in everything, of course. Therefore, it is not surprising that the healthcare systems of many European countries, like Sweden and Switzerland, are way better that what they now have in the United States. That being said, the world leader still bears full responsibility for its allies and cannot leave them to their own devices, not only in the event of a military conflict, but also in the midst of a pandemic. However, this is exactly what it did…
U.S. Gov't. Walks Back Lie Against Russia But Says that Russia Must Be Apologizing
On April 15th, the Biden Administration, which has been saying that Russia probably placed a "bounty" on corpses of U.S. soldiers in Afghanistan, said that, actually, "U.S. intelligence only had 'low to moderate' confidence in the story," but "This information puts a burden on the Russian government to explain its actions and take steps to address this disturbing pattern of behavior." For good measure, the U.S. Government has now added yet more sanctions against Russia.
Adam Rawnsley and Spencer Ackerman of The Daily Beast headlined on the 15th, "U.S. Intel Walks Back Claim Russians Put Bounties on American Troops", and reported that "Translated from the jargon of spyworld, that [statement from the Biden Administration] means the intelligence agencies have found the story is, at best, unproven — and possibly untrue."
This lie had first been broadcasted on the front page of the New York Times on 26 June 2020, under the headline "Russia Secretly Offered Afghan Militants Bounties to Kill U.S. Troops, Intelligence Says", and they reported that:
American intelligence officials have concluded that a Russian military intelligence unit secretly offered bounties to Taliban-linked militants for killing coalition forces in Afghanistan — including targeting American troops — amid the peace talks to end the long-running war there, according to officials briefed on the matter. The United States concluded months ago that the Russian unit, which has been linked to assassination attempts and other covert operations in Europe intended to destabilize the West or take revenge on turncoats, had covertly offered rewards for successful attacks last year.
The following day, the Washington Post bannered "Russian operation targeted coalition troops in Afghanistan, intelligence finds", and reported that:
A Russian military spy unit offered bounties to Taliban-linked militants to attack coalition forces in Afghanistan, including U.S. and British troops, in a striking escalation of the Kremlin's hostility toward the United States, American intelligence has found. The Russian operation, first reported by the New York Times, has generated an intense debate within the Trump administration about how best to respond to a troubling new tactic by a nation that most U.S. officials regard as a potential foe but that President Trump has frequently embraced as a friend, said the officials, who spoke on the condition of anonymity to discuss a sensitive intelligence matter.
Repeating their performances regarding numerous other such lies — including against Saddam Hussein's "weapons of mass destruction" and threat of "a mushroom cloud that was allegedly only 6 months away on 7 September 2002 — America's trashpapers of record (the nation's two 'top' 'news'-papers) have done yeoman's work for Lockheed Martin and other 'defense' industry corporations, by deceiving the American public to support a military-industrial government of perpetual war and of fake dangers, when the real dangers against the American people continue to grow domestically and to rot away America's economy.
The beneficiaries of this scam are called America's "Deep State," and they rule here no matter whether serving Republican Party billionaires or Democratic Party billionaires.
This scam on behalf of America's billionaires is called "neoconservatism," but it really is only American imperialism, and it has already destroyed Vietnam, Iran, Chile, Argentina, Bolivia, Guatemala, El Salvador, Yemen, Syria, Afghanistan, Venezuela, Ukraine, and many other countries. More gradually, however, it has been destroying America itself.
Biden's Dilemma: Caught Between Israel and Iran
By all indication, the latest sabotage at Iran's uranium enrichment facility in Natanz aimed at more than just disabling thousands of Iran's centrifuges and thus cause another setback for Iran's nuclear program, it was also meant as an indirect diplomatic sabotage vis-a-vis the on-going nuclear talks in Vienna; the latter had shown real signs of progress before the April 10th incident at the Natanz facility, blamed on Israel by the Iranian officials, who have vowed to get revenge — an attack on an Israeli cargo ship off the coast of Oman as well as an attack on an Israeli post in Iraq's Kurdistan may indeed be the acts of Iranian retaliation.
But, from Iran's vantage, the biggest response was the decision to upgrade the enrichment level from 20% to 60% percent, thus bringing Iran closer to the weapons grade enrichment, bound to raise the ire of Tel Aviv, which is intent on dispossessing Iran of nuclear weapons capability. Iran's Supreme Leader, Ayatollah Khamenei, has followed suit by stating that Iran will not be dragged into a "protracted negotiation" with the US and that US' removal of sanctions needs to be the first step in a future US return to the 2015 nuclear deal, known as the Joint Comprehensive Plan of Action (JCPOA). In turn, this raises the question of how will the Biden administration respond, and adjust to, the latest developments?
On the one hand, the Iranian setback in Natanz, widely interpreted inside Iran as a major "embarrassment," as it is the second time in 9 months that Israel has successfully inflicted serious damage on the facility, weakens Iran's hand at the table in Vienna, no matter how the Iran negotiators seek to spin the issue. With Iran's vulnerability to "nuclear sabotage" irrefutably established, Tehran's ability to utilize its nuclear chips in the bargaining with US has been diminished, perhaps for the duration of the current year, thus leading some conservative politicians to urge the government to withdraw from the Vienna talks.
On the other hand, it is by no means clear that the Biden administration favors Israel's spoiler role, which might lead to an escalation of tensions in the region to the detriment of Biden's determination to re-embrace the JCPOA as part and parcel of an Iran "re-thinking" policy at odds with his predecessor's maximum pressure strategy. Chances are that, much like the Obama administration, the Biden administration will need to defy Israel's will on Iran and push ahead for a new understanding with Tehran at a time Israel's hawkish Prime Minister, Benjamin Netanyahu and, to a lesser extent the Saudi rulers, are wary of Biden's resurrection of Obama's (perceived) conciliatory approach toward Iran. The big question is if President Biden is willing to act independently of Israel's hawkish recipe for Iran and make meaningful concessions, above all in the area of post-2015 sanctions on Iran, in order to achieve its key demand of bringing Iran in compliance with its JCPOA obligations? Lest we forget, Obama's defiance of Israel on the JCPOA caused a major rift benefiting the Republican Party opponents of the deal, such as Donald Trump, and so far there is little evidence that Biden is unmindful of that prior experience. In turn, this may explain the timing of US Defense Secretary Austin's Israel visit coinciding with the Natanz sabotage, which may not have been coincidental as Israel most likely had informed Washington of the coming attack on Natanz beforehand.
Naturally, Tehran is irritated at Austin's presence in Israel at that particular time and his expression of "ironclad support" for Israel instead of raising any criticism of nuclear terrorism against Iran, just as China and Russia have done. In fact, none of the Western governments, as well as the EU, partaking in the Vienna talks, have bothered to condemn the attack on Natanz, thus adding salt to Iran's injury. Instead, the German foreign minister, Heiko Maas, dispensed with any criticism of Israel and confined himself to questioning Iran's post-attack decision to increase the enrichment level, which he called "irresponsible." But, is it really responsible for the US and European powers to refrain from condemning an act of sabotage with respect to a facility that, under the terms of JCPOA, is recognized to be the hub of Iran's nuclear fuel cycle? Germany, France, and England, as well as the European Union, ought to act in unison denouncing the acts of nuclear sabotage in Iran, irrespective of Israel's prerogative. Their failure to do so simply adds another layer of distrust between Iran and these powers, to the detriment of any prospect for tangible progress in the Vienna talks.
As for Biden's foreign team, which has reported of its "serious proposal" on the table, it must recognize that unless there is some pressure applied on Israel to stop its spoiler role, US's national interests maybe harmed and even sacrificed by a hawkish Middle East ally that behaves according to its own calculation of risks to its interests.  In a word, an Obamaian rift with Israel may indeed be both inescapable and inevitable for the Biden administration.