Shaki: Azerbaijan's ancient agora of multiculturalism
Sarkhanbay Khuduyev, a native of Shaki region and a dynamic public servant, invited us (a group of U. S. and European scholars) on behalf of the Baku International Multiculturalism Centre, to conduct a research visit in the regions of Shaki and Qabala during the weekend of October 28-29, 2017.
The region of Shaki is the birthplace of Mirza Fatali Akhundov, a famous Azerbaijani writer and philosopher who established a new period in Azerbaijani literature.
The region of Shaki is located over 320 kilometers west of Baku, it is one of the ancient regions of the Republic of Azerbaijan, located in the northwestern territories of the land of fire, its people epitomize the very essence of Azerbaijani multiculturalism that is unique at international levels. The region of Shaki borders in the north with the Republic of Dagestan, Russia; it is globally unique, due to its multiculturalism values, intercultural coexistence and of its ancient religious monuments that have endured merciless historical manipulations and archeological site destructions during Russia's Tsarist regime and Qajar Dynasty (1789–1797). Unfortunately, historical manipulations in Shaki have continued in the years of Stalin and Nikita Khrushchev.
We left Baku on early Saturday morning, our careful driver swiftly crossed the impressive suburbs of Baku and all of a sudden we found ourselves in front of a majestic landscape on both sides of a well maintained paved road, in the outskirts of Gobustan District, where light brown Fold mountains are intertwined with Dome Mountains, making Gobustan countryside an unforgettable scenery where modern public works are intertwined with rare natural beauty.
The national paved road was winding at the very intersections of these geological works of art, that were making our trip very unique and enjoyable due to its precipitous angles and occasionally steep curves that enabled us to be introduced with Azerbaijan's myriad of mountain ranges, observed thousands of kilometers away, thanks to spectacular clear skies. In the outskirts of Gobustan, 120 kilometers from Baku, we were greeted by two young Azerbaijani teenagers who were holding two live rabbits by their ears; their joy added a special laugh to our trip.
We stopped for breakfast in Ismailli District, at a local restaurant, where the meal was: a traditional qayanaq (scrambled eggs with tomato), local honey cloves, three types of locally made white cheeses and freshly baked loaves of tandir bread.
After the imposing serpentine national highway, on the western side of Ismailli District begins a belt of dense forests were imposing old trees create a natural green and orange carpet with their wide crowns and in many occasions tourists will appreciate remarkable nature's colorful caves – that continue for miles and miles – created by these majestic trees that follow through the Qabala District (the capital of ancient Caucasian Albania), serving as a natural shield from the Sun's beams for the tourists' eyes. Accompanied by such a concert of colorful trees, we continued to travel through Oghuz District; home of famous Neolithic period's archeological sites, VII century Govur castle in Khachmaz and of many other historical Azerbaijani ancient monuments.
Oghuz District is the world's ancient home of mountain Jews, today it has two well preserved synagogues and a thriving Jewish Community that conserves and upholds its religious rites and historic traditions.
After traveling for over five hours we arrived in Shaki, at Marxal Resort and Spa, an advanced tourism complex of high standards that certainly overshadows, surpasses many Hilton resorts worldwide.
In the late afternoon hours of Saturday, we visited the ancient Caucasian Albanian Church in the village of Kish (Kiş), where the Government of Azerbaijan is currently building a paved road that connects the city with such a unique religious and cultural site of rare international reputation. Shaki (Sheki) is also home of a Santiago Calatrava style bridge connecting the city with the village of Kish (both sides of the river); that was recently inaugurated.
For dinner we were graciously invited at the home of Sarkhanbay's grandmother were our team could not escape from a local famous meal of şüyüdlü sǝbzi plov, a traditionally cooked yellow rice with white raisins, honey glazed apricots, topped with a delicious crusty rice pancake. Traditional Azerbaijani earl grey tea, homemade yogurt, hazelnuts, walnuts, locally grown pomegranates and apples were also a delight of this memorable visit.
During the early morning of the following day (Sunday) we visited the Khan's Palace, located inside the walls of Shaki's Castle, where imposing paintings in walls and ceilings (unique battle scenes, lions standing on top of large grey fishes and bright red pomegranate trees) epitomize the philosophical principles of Sun Tzu, Dante Alighieri's Divine Comedy and illustrate the tenets of Alfred Thayer Mahan (a U. S. Historian and a highly important strategist of the 1800s). The round temple of Caucasian Albania, located within the walls of the Shaki Castle, is a rare monument that brings together ancient history and revives Azerbaijan's multiculturalism environment that is deeply rooted and provides a rather different positive perspective when compared to other countries in the region and beyond.
According to the Leader of Shaki City Executive Authority Mr. Elkhan Usubov: "Azerbaijan pays a great importance to the preservation of cultural heritage as well as promotion of the country`s rich cultural heritage across the world."
In 2016, the region of Shaki hosted the 34th meeting of the TURKSOY Permanent Council. The conference was chaired by TURKSOY Secretary General Dusen Kaseinov. According to Mr. Abulfas Garayev, the Azerbaijani Minister of Culture and Tourism: "throughout 2016 a number of events were held in Shaki with the support of TURKSOY; Shaki was the 'Cultural Capital of the Turkic world.'" Shaki is a rare treasure that brings together religious tolerance, intercultural dialogue and unparalleled multiculturalism values. As Academician Prof. Dr. Kamal Abdullayev once said: "Today, Azerbaijani President Ilham Aliyev, is worthily continuing the political course of his great predecessor [HEYDAR ALIYEV], and is telling to the world; "Multiculturalism is a state policy in Azerbaijan and has no alternative!"" The year 2016 was declared by the President of Azerbaijan H. E. Mr. Ilham Aliyev, as the "Year of Multiculturalism," it is indeed the perfect political decision aimed to preserve the rich literary works of Nizami Ganjavi, Huseyn Javid (son of Nakhchivan), Mirza Fatali Akhundzade (son of Shaki), Mirza Jalil, Abdulla Shaiq, Kamal Abdullayev and many other legendary writers of Azerbaijan. The region of Shaki may unquestionably be considered as Europe's cultural capital, standing at the foot of Greater Caucasus Mountains, where Sunni Muslims have the highest level of education per capita in the world.
Top 10 Reasons to Come Back to Tokyo
Rediscover Japan's captivating capital with these top 10 experiences, curated by the Concierge team at Four Seasons.
1. Stay at Four Seasons Hotel Tokyo at Otemachi. Experience next-generation luxury at Four Seasons, soaring high above the financial heart of Tokyo. With its breathitaking array of views, inventive gastronomy and carefully-crafted aesthetic, Four Seasons Hotel Tokyo at Otemachi takes guests on a sensory journey of discovery. Take in 360-degree panoramas of the Imperial Palace and its lush gardens, cityscapes punctuated by the Tokyo Skytree, and even Mount Fuji on clear days. Sky-high rooftop terraces offer the best seats in town to sublime seasonal landscapes, elevated by personalised service and a bevy of drinking and dining experiences. Tokyo's modern energy and honoured traditions come together seamlessly at this highly-anticipated urban retreat.
2. Celebrate an iconic matsuri (festival). Join the festivities of Kanda Matsuri, a kaleidoscopic parade of floats, mini-shrines, dancers, musicians and priests on horseback. Held over a weekend in mid-May, the vibrant procession begins at Kanda-jinja Shrine located near Four Seasons, then winds its way to Otemachi – all the while accompanied by resounding chants to the beat of taiko drums. Dating back to 1600, Kanda Matsuri has its origins in Tokugawa Ieyasu's victory in the Battle of Sekigahara, which cleared his path to the shogunate.
3. Watch a wondrous firework display. Marvel at a dramatic dance of light, colour and music at the Sumida River Fireworks Festival, a signature summer event in Tokyo. Join local residents for the revelry, many of whom come with loved ones to enjoy the "flowers in the sky." Observed by nearly one million people gathered along the riverside, in boats and on rooftops, the spectacular display lights up the night sky for over an hour and a half. Tokyo's pyrotechnic craftsmen are constantly experimenting with new shapes and colours – meaning you get to witness some truly creative fireworks.
4. Savour a starred epicurean adventure. Home to an astounding 226 Michelin-starred restaurants, Tokyo holds the title of Michelin capital of the world. Compared with its counterparts such as Paris and London, the city offers the chance to enjoy multiple award-winning meals without breaking the bank. Choose from an intriguing variety of venues and cuisines as you wine and dine your way across this foodies' paradise, from intimate tucked-away gems to dining establishments that love being in the spotlight. Get in touch with the Concierge at Four Seasons to tailor the perfect gastronomic itinerary.
5. Drink coffee like it's the 1920s. Long before Starbucks, Tokyoites got their caffeine fix at kissaten (old-school coffee shops). Born at a time when Japan was modernising, these social hubs welcomed everyone from salarymen to university students. Step into a world seeped with nostalgia at one of the many kissaten that still dot the city, from moody jazz cafés to literary establishments lined with books. At Café de l'Ambre in Ginza, you can sample single origin varieties aged for 10-20 years and brewed with a cloth filter, while Koffee Mameya in Omotesando stocks beans from great roasters around the world.
6. Soak in the spirit of Omotenashi. A quintessentially Japanese notion, Omotenashi refers to authentic local hospitality that anticipates the needs of others and values attention to detail. Notice the touches of Omotenashi sprinkled into everyday life in Tokyo – from the way staff bow their heads and greet you warmly when you enter a store, to how the taxi door opens automatically without you having to reach for it.
7. Zip through Japan in plush comfort. A ride on the Shinkansen bullet train is an adventure in itself. Famed for their smoothness and punctuality, these sleek marvels of Japanese engineering clock speeds of up to 200 miles (325 kilometres) per hour. Experience train travel like never before in the Gran Class, an exclusive car with ultra-spacious seating, gourmet meals and a dedicated host. Other luxury trains offer the feeling of a boutique hotel on wheels. Take in the majestic beauty of northern Japan from aboard the Royal Express by Tokyu Dentetsu, featuring observation decks, wood-panelled interiors and menus by a Michelin-starred chef.
8. Explore oh-so-Japanese stationery. For stationery connoisseurs, Tokyo is a land of endless delights. With every changing season, Japanese stationery companies release new line-ups of products – from sophisticated gadgets and writing instruments, to themed letter sets and journals. Stock up on your favourites at Maruzen Marunouchi bookstore, LoFT in Ginza or Shibuya, and Tokyu Hands in Shinjuku. A must-visit for artists, Pigment Tokyo in Shinagawa stocks an incredible range of art supplies, including pigments in 4,500 hues, 200 kinds of Sumi ink sticks, and 50 types of isinglass.
9. Immerse in inventive digital art. Discover a mind-bending world of artwork without borders, a museum without a map. Spread across 10,000 square feet (930 square metres), the teamLab Borderless Museum houses exhibits that transition through different spaces, intermingle with each other, and are influenced by the audience. Created by a group of ultra-technologists, these immersive pieces of art and music unlock new ways for the self to interact with the world. You are encouraged to participate through touch and movement, and create a new reality with others – no two visits are exactly the same.
10. Take a storied architectural journey. Experience Tokyo's fascinating evolution through its iconic buildings. Travel back to 1931 at KITTE, occupying the former premises of the Central Post Office – an early 1900s structure that was set to be replaced with a skyscraper until the then-communications minister stepped in to preserve its historic façade. Fast-forward to Japan's Metabolism movement at Yoyogi National Gymnasium, built for the 1964 Tokyo Olympics and featuring a swooping roof that recalls both a shrine and an upturned boat. Return to the present with a tour of buildings designed by Kengo Kuma, one of today's most influential Japanese architects, known for a fluid aesthetic that blends in with the surrounding environment.
7 Expert Tips for Wish List Travel without Breaking the Bank
Although most travelers were grounded since March 2020, their wanderlust continued to thrive. And now, as restrictions loosen in many areas, they are ready to embark on their dream excursions.
Three in four Americans plan to venture off to wish list locations on their next trip, according to a recent Hilton survey. Among their most desired destinations: the lush Hawaiian capital of Honolulu, the bright lights of Las Vegas and the bustling streets of New York City.
After a year of staying put, travelers are ready to splurge. Over half of the survey respondents (55%) said they plan to spend, on average, $2,100 more on their dream trip than they would have prior to the pandemic.
While the willingness is there, there is no need to break the bank. With a little budgeting and creativity, an affordable dream vacation is within reach. To help travelers plan the perfect trip for their wallet, Hilton has partnered with Patrice Washington, financial expert and author of "Redefine Wealth for Yourself." Here are her top tips:
Set a Budget: A wish list trip shouldn't send you into debt. Research costs associated with your dream vacation ahead of time — activities, meals, airfare, lodging and more — and from there, set and stick to a budget. Tracking your monthly expenses is a great way to determine where to cut back and how much money to set aside.
Join A Loyalty Program:
Tapping into a rewards program can also make travel more value-driven. Members of Hilton's guest loyalty program, Hilton Honors, have access to instant benefits and rewards, as well as hundreds of ways to earn and redeem Points, like special global promotions and free nights. With the Points Explorer tool, members can explore wish list destinations to see where their Points can take them, and they can also choose from nearly any combination of Points and money to book a stay. Additionally, elite members have the option to select a complimentary dining benefit during hotel stays at several Hilton brands, a Daily Food & Beverage Credit in the U.S. and Continental Breakfast elsewhere, allowing them to save — even if for one meal a day — on dining while traveling. Members can also take advantage of partnerships, including car rentals and ridesharing with Lyft to earn or redeem Hilton Honors Points.
Apply for a Travel Credit Card:
As travel rebounds, now is a great time to apply for a travel credit card to start earning on your trip expenses and everyday purchases. New card member incentives and offers for existing card members can earn you Hilton Honors Bonus Points on purchases that can help reach those dream destinations even faster.

For a limited time, eligible new Hilton Honors American Express Card Members who apply and are approved by August 25, 2021 can take advantage of two special offers. With the Hilton Honors American Express Card, new members can earn 100,000 Hilton Honors Bonus Points after spending $1,000 in purchases in the first 3 months, plus up to $100 statement credits on purchases at Hilton in the first 12 months. With the Hilton Honors American Express Surpass Card, new members can earn 130,000 Hilton Honors Bonus Points after spending $2,000 in purchases in the first 3 months, plus $0 introductory annual fee for the first year (thereafter the annual fee is $95). Plus, the Hilton Honors American Express Surpass Card offers Gold status with Hilton Honors, Free Night Certificates when you spend $15,000 on eligible purchases on your Card in a calendar year, and valuable Points on everyday purchases that you can put toward your wish list vacation. Terms apply.
Be Flexible with Travel Dates:
Making your vacation more affordable doesn't mean losing sight of your wish list destination. Being flexible with timing and open to off-peak seasons could inject added value into your trip. For the 20% of Americans who have Miami atop their wish lists, staying at Hilton Garden Inn Miami South Beach or nearby at Tru by Hilton Fort Lauderdale Downtown during the off-season still lets you enjoy the best of what South Florida has to offer without the crowds.
Think Beyond Resorts:
Accommodations are one of the biggest expenses on any vacation, but the money you save on lodging can be used toward memorable tours and excursions. With more than 2,200 hotels around the U.S., you're never more than 30 minutes away from a Hampton, and with the dual-brand Hampton by Hilton Las Vegas Convention Center and Home2 Suites by Hilton Las Vegas Convention Center, you don't have to look far to find the value-added amenities and hospitality Hilton is known for at a cost-conscious price point.
Go Big at Lunch:
Seeking out local cuisine is a great way to experience the flavor of a wish list destination. Prices at restaurants during the afternoon tend to be cheaper than dinner — and eating a substantial mid-day meal could fuel you up for an afternoon and evening of adventure.
Book a Room with a Kitchen:
Keeping it simple for a few meals is an easy way to cut back on spending. The spacious suites with fully-equipped kitchens at Homewood Suites by Hilton New Orleans French Quarter and kitchenettes at Embassy Suites by Hilton San Diego Bay Downtown give you the freedom to plan out and prepare meals or tropical cocktails in your room after a day of adventure.
At the end of the day, wish list travel is all about making unforgettable memories. As life begins to return to normal, following these budget-savvy tips will help prepare you for the trip you've always imagined. What are you waiting for? Start planning today!
Iran's memories in Afghanistan: two sisters apart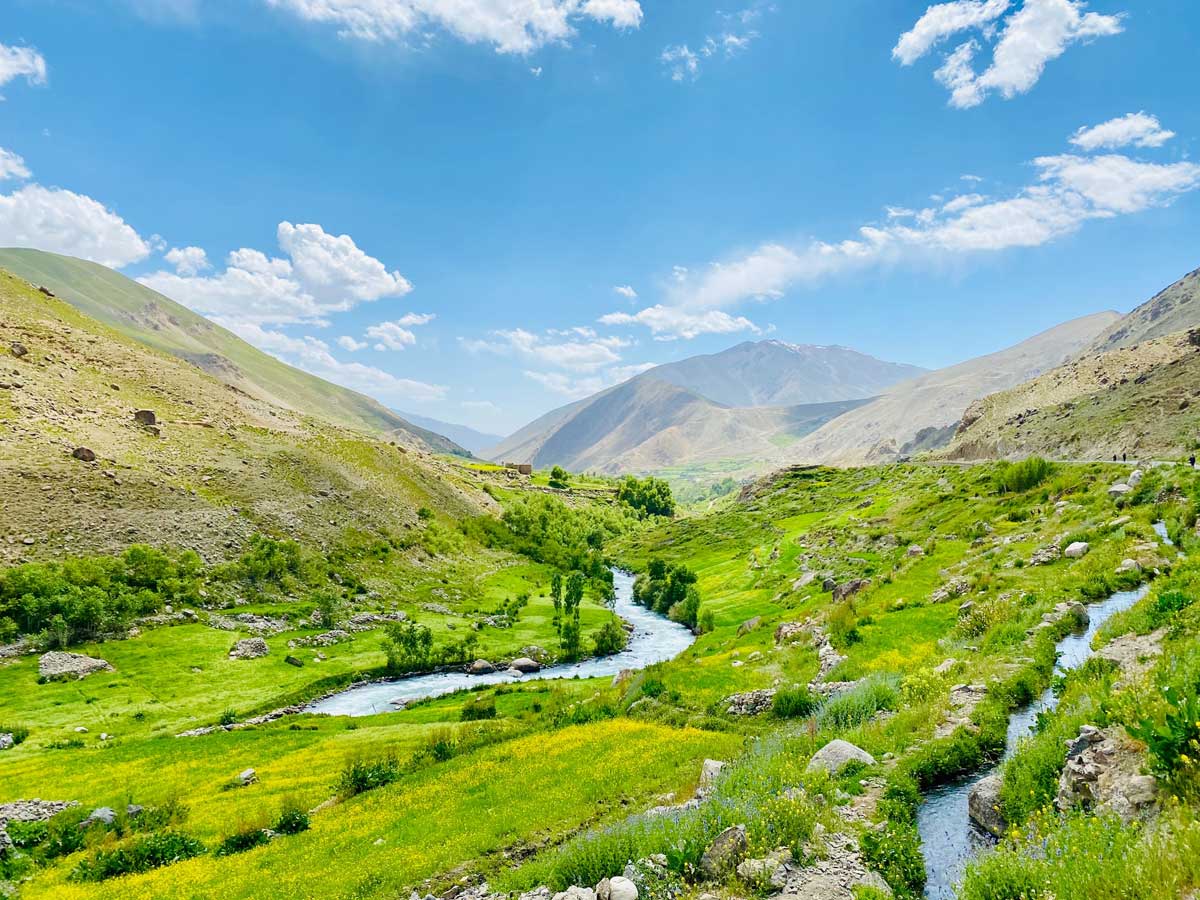 For years, many people including Iranians, have dreamed of visiting Afghanistan and viewing its colorful sights, a beautiful country that has been unrested for many years and engulfed in a war that is getting fiercer every day.
With roots dating back thousands of years and many similarities in dialects and history, Iran and Afghanistan share strong cultural ties.
Even though these two countries are separate now, they used to be one united empire once, which means that a lot of historical places and monuments have been left in Afghanistan belonging to ancient Iran.
There is hope among Iranians that walk under the blue sky of Herat, Kandahar, Kabul, and Balkh with their neighbors one day.
In the absence of a possibility of visiting these places and attractions, we can explore a list of Persian historical monuments and sites preserved in Afghanistan.
Herat
Afghanistan's third-largest city, Herat, situated just 80 miles from the Iranian border, was the capital of the Persian Empire.
Dating back to ancient times, the city was known as Haraiva during the Achaemenid Empire (ca. 550-330 BC).
Herat became a provincial capital during the Safavid era (1501-1736). The Persian king Abbas was born in Herat, and in Safavid texts, Herat is known as a'zam-i bilad-i Iran, meaning "the greatest of Iranian cities". In the 16th century, a number of future Safavid rulers, from Tahmasp to Abbas I, served as governors of Herat in their youth.
Bamyan
Bamyan was one of the main states of Iran during the Achaemenid period and was considered one of the important centers of Buddhism during the Kushan Empire.
It was a place where East met West, and its archeology contains influences from Greek, Turkic, Persian, Chinese and Indian cultures. The region is one of Afghanistan's most touristic places.
Along with the Buddhas of Bamiyan, two 6th-century monumental statues of Gautama Buddha carved into the side of a cliff in the Bamyan valley, which was destroyed by the Taliban, a number of Persian temples dating back to the Sassanid era (224-651 CE) were also among the attractions of Bamyan.
Aq Koprok Archaeological Sites
Aq Koprok is a collection of four archaeological sites in Afghanistan dating back to the prehistoric period, which spans from Paleolithic time to the Sassanid period.
Ghazni
Located in southeastern Afghanistan, Ghazni, historically known as Ghaznin or Ghazna, was conquered by the Achaemenid king Cyrus II and incorporated into the Persian Empire in the 6th century BC.
The city was the capital of Ghaznavids, a Persian Muslim dynasty from 977 to 1163. In the first decades of the 11th century, Ghazni was the most important center of Persian literature.
For centuries, travelers and archeologists have been drawn to beautiful places like the Ghazni Citadel, the Ghazni Minarets, and the Palace of Sultan Masoud III, all built during the time of Iranian rulers.
Taq Bost
The structure is a large brick arch that is cut with bricks on both sides and is about 25 meters. The monument was built during Ghaznavid-era and was restored over time.
The arch was the entrance gate to the historic city of Bost or Lashkar Gah, which was the winter capital at the time.
Lashkari Bazaar
Near the city of Lashkargah, there are the remains of some places known as Lashkari Bazaar or Al-Asqar, meaning the area of the troops.
Located on the banks of the Helmand River, one of the palaces known as Southern Castle has remained a little intact.
Based on both textual sources and finds made during excavations at the site, scholars attribute the palace to Ghaznavid king Mahmud I and date it to the early years of his reign (r. 998-1030).
The palace is situated at a point on the Helmand approximately eight kilometers north of the Citadel of Bust where the riverbank forms a natural corner so that two facades of the palace afford riverfront views.
The plan is roughly rectangular and is aligned nearly perfectly with the cardinal directions. Its main axis runs from south to north. It was constructed largely of mud-brick, with baked brick used for the most monumental and important components.
Even though the palace has been destroyed, looted, rebuilt, and restored a few times, there are still murals and paintings inside that attract visitors.
Persian elite' mausoleums and tombs
Afghanistan is the final resting place of many Iranian poets, scientists, artists, and kings.
The mausoleum of Mahmud of Ghazni, who was the first independent ruler of Ghaznavids (999-1030) is six kilometers from the city of Ghazni.
Hakim Abul-Majd Sanai Ghaznavi, more commonly known as Sanai, was a Persian poet from Ghazni who lived his life in the Ghaznavid Empire at the time of its golden age, in medieval Khorasan, which is now located in Afghanistan. He was buried in Ghazni.
Iranian poet and theologian Naser Khosrow Qubadiani (1004-c.1072/77), who is known for Safar-nameh ("Book of Travel"), a diary describing his seven-year journey is buried on a hill in Badakhshan.
The tomb of Khwaja Abdullah Ansari (1006–1088), a devout Sufi, known as "The Pious One" during his lifetime, is in Herat.
The mausoleum of the Persian scholar, polymath, and historian, Abu Rayhan al-Biruni, who became the most original polymath the Islamic world had ever known, is located in the city of Ghazni.
From our partner Tehran Times