Shaki: Azerbaijan's ancient agora of multiculturalism
Sarkhanbay Khuduyev, a native of Shaki region and a dynamic public servant, invited us (a group of U. S. and European scholars) on behalf of the Baku International Multiculturalism Centre, to conduct a research visit in the regions of Shaki and Qabala during the weekend of October 28-29, 2017.
The region of Shaki is the birthplace of Mirza Fatali Akhundov, a famous Azerbaijani writer and philosopher who established a new period in Azerbaijani literature.
The region of Shaki is located over 320 kilometers west of Baku, it is one of the ancient regions of the Republic of Azerbaijan, located in the northwestern territories of the land of fire, its people epitomize the very essence of Azerbaijani multiculturalism that is unique at international levels. The region of Shaki borders in the north with the Republic of Dagestan, Russia; it is globally unique, due to its multiculturalism values, intercultural coexistence and of its ancient religious monuments that have endured merciless historical manipulations and archeological site destructions during Russia's Tsarist regime and Qajar Dynasty (1789–1797). Unfortunately, historical manipulations in Shaki have continued in the years of Stalin and Nikita Khrushchev.
We left Baku on early Saturday morning, our careful driver swiftly crossed the impressive suburbs of Baku and all of a sudden we found ourselves in front of a majestic landscape on both sides of a well maintained paved road, in the outskirts of Gobustan District, where light brown Fold mountains are intertwined with Dome Mountains, making Gobustan countryside an unforgettable scenery where modern public works are intertwined with rare natural beauty.
The national paved road was winding at the very intersections of these geological works of art, that were making our trip very unique and enjoyable due to its precipitous angles and occasionally steep curves that enabled us to be introduced with Azerbaijan's myriad of mountain ranges, observed thousands of kilometers away, thanks to spectacular clear skies. In the outskirts of Gobustan, 120 kilometers from Baku, we were greeted by two young Azerbaijani teenagers who were holding two live rabbits by their ears; their joy added a special laugh to our trip.
We stopped for breakfast in Ismailli District, at a local restaurant, where the meal was: a traditional qayanaq (scrambled eggs with tomato), local honey cloves, three types of locally made white cheeses and freshly baked loaves of tandir bread.
After the imposing serpentine national highway, on the western side of Ismailli District begins a belt of dense forests were imposing old trees create a natural green and orange carpet with their wide crowns and in many occasions tourists will appreciate remarkable nature's colorful caves – that continue for miles and miles – created by these majestic trees that follow through the Qabala District (the capital of ancient Caucasian Albania), serving as a natural shield from the Sun's beams for the tourists' eyes. Accompanied by such a concert of colorful trees, we continued to travel through Oghuz District; home of famous Neolithic period's archeological sites, VII century Govur castle in Khachmaz and of many other historical Azerbaijani ancient monuments.
Oghuz District is the world's ancient home of mountain Jews, today it has two well preserved synagogues and a thriving Jewish Community that conserves and upholds its religious rites and historic traditions.
After traveling for over five hours we arrived in Shaki, at Marxal Resort and Spa, an advanced tourism complex of high standards that certainly overshadows, surpasses many Hilton resorts worldwide.
In the late afternoon hours of Saturday, we visited the ancient Caucasian Albanian Church in the village of Kish (Kiş), where the Government of Azerbaijan is currently building a paved road that connects the city with such a unique religious and cultural site of rare international reputation. Shaki (Sheki) is also home of a Santiago Calatrava style bridge connecting the city with the village of Kish (both sides of the river); that was recently inaugurated.
For dinner we were graciously invited at the home of Sarkhanbay's grandmother were our team could not escape from a local famous meal of şüyüdlü sǝbzi plov, a traditionally cooked yellow rice with white raisins, honey glazed apricots, topped with a delicious crusty rice pancake. Traditional Azerbaijani earl grey tea, homemade yogurt, hazelnuts, walnuts, locally grown pomegranates and apples were also a delight of this memorable visit.
During the early morning of the following day (Sunday) we visited the Khan's Palace, located inside the walls of Shaki's Castle, where imposing paintings in walls and ceilings (unique battle scenes, lions standing on top of large grey fishes and bright red pomegranate trees) epitomize the philosophical principles of Sun Tzu, Dante Alighieri's Divine Comedy and illustrate the tenets of Alfred Thayer Mahan (a U. S. Historian and a highly important strategist of the 1800s). The round temple of Caucasian Albania, located within the walls of the Shaki Castle, is a rare monument that brings together ancient history and revives Azerbaijan's multiculturalism environment that is deeply rooted and provides a rather different positive perspective when compared to other countries in the region and beyond.
According to the Leader of Shaki City Executive Authority Mr. Elkhan Usubov: "Azerbaijan pays a great importance to the preservation of cultural heritage as well as promotion of the country`s rich cultural heritage across the world."
In 2016, the region of Shaki hosted the 34th meeting of the TURKSOY Permanent Council. The conference was chaired by TURKSOY Secretary General Dusen Kaseinov. According to Mr. Abulfas Garayev, the Azerbaijani Minister of Culture and Tourism: "throughout 2016 a number of events were held in Shaki with the support of TURKSOY; Shaki was the 'Cultural Capital of the Turkic world.'" Shaki is a rare treasure that brings together religious tolerance, intercultural dialogue and unparalleled multiculturalism values. As Academician Prof. Dr. Kamal Abdullayev once said: "Today, Azerbaijani President Ilham Aliyev, is worthily continuing the political course of his great predecessor [HEYDAR ALIYEV], and is telling to the world; "Multiculturalism is a state policy in Azerbaijan and has no alternative!"" The year 2016 was declared by the President of Azerbaijan H. E. Mr. Ilham Aliyev, as the "Year of Multiculturalism," it is indeed the perfect political decision aimed to preserve the rich literary works of Nizami Ganjavi, Huseyn Javid (son of Nakhchivan), Mirza Fatali Akhundzade (son of Shaki), Mirza Jalil, Abdulla Shaiq, Kamal Abdullayev and many other legendary writers of Azerbaijan. The region of Shaki may unquestionably be considered as Europe's cultural capital, standing at the foot of Greater Caucasus Mountains, where Sunni Muslims have the highest level of education per capita in the world.
Hilton's Hidden Gems Series: Bentonville, Arkansas

The first Hidden Gem of the series is Bentonville, Arkansas (yes, the home of Walmart, though that wasn't a factor in choosing), where visitors can escape the hustle and bustle of the big city and embrace the natural beauty of the Ozarks. Here, small town charm and rich cultural experiences combine. Bentonville offers something for every type of traveler, from the nature-lover to the art connoisseur. The city is a scenic drive from Little Rock, Tulsa or Kansas City if traveling by car, or accessible through the nearby Northwest Arkansas Regional Airport. Excellent fall foliage and favorable weather make autumn one of the best times of year to visit, when leaves turn shades of gold, red and orange, inspiring locals and visitors alike to get outdoors.
Things to Do
Cyclists and runners will enjoy the more than 40 miles of hard and soft surface trails in Bentonville. Try the Razorback Regional Greenway, a 36-mile, primarily off-road, mixed-use trail that travels from north Bentonville to south Fayetteville and passes through dozens of community destinations, including historic sites, shopping areas and numerous parks.
There's plenty to see for art and museum lovers, too. Art connoisseurs can admire the local arts scene at the world-renowned Crystal Bridges Museum of American Art, where a permanent collection of American artwork, from famed artists like Norman Rockwell and Andy Warhol, is supplemented by a rotating array of temporary exhibits. Bentonville visitors can also explore the popular Walmart Museum — located in Walmart founder Sam Walton's original five and dime store — and the little ones can get some hands-on learning at the Scott Family Amazeum, which is 50,000 square feet of interactive exhibits.
Foodies can treat their taste buds to the unique high-South cuisine of the Ozarks, described as traditional Southern cuisine with a modern twist — think cheese grits made with smoked gouda, pan-seared trout served with a side of Hoppin' John (a dish made with black-eyed peas and rice) and catfish dip made with crème fraîche. The cuisine typically includes local and seasonal ingredients, with many restaurant menus changing every season. Try restaurants like Tusk & Trotter, The Holler and Louise.
Bentonville Square, located in downtown, is lined with shops, restaurants and museums. The square is also home to events and activities year-round, featuring everything from a monthly concert series to goat yoga. Over the holidays, the square transforms into a winter wonderland with holiday lights, ice skating and an annual winter market and Christmas parade.
As part of the northwest Arkansas region, Bentonville is also close to many cities that are perfect for a short daytrip. Try a visit to Fayetteville to tour the University of Arkansas (about 25 miles away), or take a trip to eclectic Eureka Springs (less than 40 miles away), where the entire downtown is listed as a National Historic Site.
Where to Stay
Unwind from a day of adventures at Homewood Suites by Hilton Bentonville-Rogers, located near many of Bentonville's notable attractions, including the Crystal Bridges Museum, Razorback Regional Greenway and Bentonville Square, all less than five miles away. Relax poolside year-round at the hotel's indoor pool or unwind in a spacious suite with the whole family, even the furry ones (yes, they're allowed).
Guests can attend a complimentary evening social Monday – Thursday with snacks and drinks. Wake up the next morning and enjoy a free, hot breakfast (or even just a grab-and-go snack) before starting on your next adventure.
6 Reasons Why Moscow Should Be Your Next Travel Destination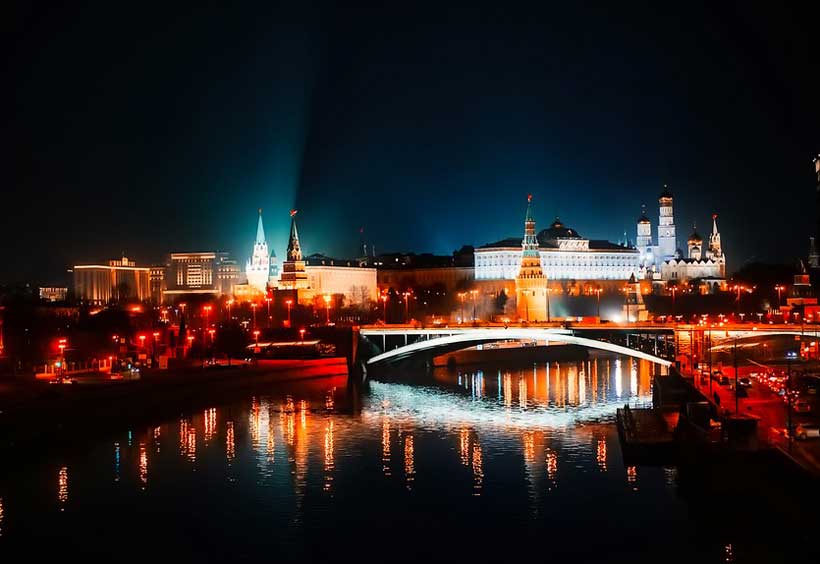 What is it really like in Moscow? We believe that Moscow is Europe's best kept secret with outstanding galleries, museums, world-class theaters, gorgeous parks, exquisite restaurants and beautiful architecture. Moscow caters to all kinds of interests: history, art, culture and gastronomy. After visiting it for the first time you will feel like coming back as there is always more to do and see in the vibrant capital of Russia.
Staying at Four Seasons Hotel Moscow you are minutes away from the most amazing city sights. Just take your camera, step out of the hotel and dive into the city collecting wonderful pictures and lifetime memories.
Art and Culture
One of the world's biggest and most famous ballet and opera theaters, the Bolshoi Theater, is located just a 7-minute walk from Four Seasons Hotel Moscow. Enjoy a magnificent performance in the grand building that holds more than 200 years of great art and history, or take a private backstage tour with an expert who has been working in the theater for more than 40 years. Go through the fabulous halls with restored 19th century interiors, take an up-close look of the grand chandelier and step onto the legendary stage where the greatest ballet dancers showcase their talents. If you are lucky you may witness scenery being installed or watch a rehearsal.
Discover Moscow galleries and museums that share fascinating stories about Russian history, display local art and host international exhibitions. Don't miss Tretyakov gallery that keeps the greatest of Russian art from the 11th to 20th century, caters art projects from all around the world and holds its own cultural and educational programs.
Parks and Nature
As many other dynamic and vibrant cities, Moscow is full of peaceful green parks and recreation zones. Enjoy a walk along the river in Gorky Park, watch amazing fountains in VDNH or spend a day in one of the stunning palace complexes of Moscow.
Tsaritsyno Museum and nature reserve is one of the largest in Moscow and includes a palace complex and a park. This incredible palace was founded by Empress Catherine the Great and carefully restored 200 years later. Enjoy this impressive palace complex in a large landscape park with picturesque cascading ponds and beautiful alleys.
Architecture
Moscow is full of architectural artworks and many of them are hidden underground. Moscow metro is truly the most stunning metro in the world that turns every trip around the city into an unforgettable experience. The concierge team of Four Seasons Hotel Moscow is always ready to share the best routes through the metro to the most beautiful stations and hand you a map with stops to visit.
Gastronomy
Over the last few years Russia's capital has become an epicenter of gastronomic events. Exquisite restaurants, trendy bars, speakeasies, dive pubs, hip food courts and markets with local products – Moscow serves everyone's tastes. For those who would like to get to know Russian cuisine, Four Seasons Hotel Moscow Chef, Ilya Karpaev, has added the best national dishes to Silk Lounge menu. If you find yourself in love with Russia's national cuisine, sign up for pelmeni-making master class with the Chef to learn an amazing recipe and have some fun.
Discover Wondrous Malaysia with Four Seasons
Four Seasons invites discerning travellers from around the world to experience the marvels of Malaysia – from the captivating cityscape of Kuala Lumpur to the incomparable natural heritage of Langkawi. With the launch of the government's exciting new campaign Visit Truly Asia Malaysia 2020, Malaysia's best destinations are taking centre stage. Drawing inspiration from this, Four Seasons unveiled special packages and personalised experiences at a press conference held on September 19, 2019, attended by Malaysia's Deputy Minister of Tourism, Arts and Culture, YB Tuan Muhammad Bakhtiar bin Wan Chik. Local business partners such as KUEM and Dino's Kelulut Organic Farm also came for the event, showing their appreciation for the positive role played by Four Seasons in supporting tourism and the local community.
Kuala Lumpur by Four Seasons
As a cultural melting pot, lively Kuala Lumpur is home to various ethnicities – Malay, Chinese, Indian and other indigenous groups. Wander through the city's intriguing streets, where mosques and temples sit alongside colonial buildings, and residents gather at open-air kopitiam (coffee shops) to catch up over fragrant brews.
With its enviably central location, Four Seasons Hotel Kuala Lumpur offers excellent access to the excitement of Kuala Lumpur without compromising on privacy and tranquillity. Between urban adventures, unwind in one of 198 spacious rooms, 11 elegant suites or 27 serviced apartments, bright with natural light and dramatic city or park views. The Hotel is situated adjacent to the iconic Petronas Twin Towers, a dazzling symbol of Malaysia's soaring aspirations.
Guests can explore this beguiling destination with a customised itinerary crafted by the Concierge. Here are three top experiences:
A walk down memory lane. Stroll through Malaysia's storied past on an architectural walking tour – from British colonial buildings at the historic Merdeka Square to the fairy-tale spires of the Moorish-style Railway Station.
Tastes of Malaysia. Set off on a sensory tour of Kuala Lumpur's trademark night markets: sample an array of street food, browse local crafts and have a picnic in the park.
A dip in the forest. Recharge in the lush jungles that surround the city. Hike to a hidden waterfall where you can coast down a natural waterslide and swim in the picturesque pool.
Langkawi by Four Seasons
Home to Southeast Asia's first UNESCO Geopark, Langkawi boasts a geological legacy that goes back 550 million years. Explore the island's astonishing diversity of habitats: kayak through mysterious mangroves, zipline over lush jungles, stroll through tranquil rice fields, cruise the stunning Andaman Sea, or simply unwind by the water.
With a mile-long stretch of pristine beach and a location adjacent to the Kilim Karst Geoforest Park, Four Seasons Resort Langkawi offers unrivalled access to extraordinary island experiences. The Adventure Team, led by veteran Chief Naturalist Aidi Abdullah, guides guests through the remarkable surroundings. Guests may even spot an exotic hornbill, which happens to be the star of the logo for Visit Malaysia 2020.
Guests at the Resort can choose from a selection of wonderfully immersive experiences. Here are three top recommendations:
Mangrove safari. Glide through mysterious forests between land and sea on this naturalist-led boat safari. Meet majestic eagles, mischievous monkeys and surreal "walking" fish.
Rumah Ikan Fish House. Experience generations-old fishing methods at our traditional fish house. Designed by a local fisherman and crafted with island-grown wood, the Rumah Ikan Fish House is an inspiring testament to Langkawi's vibrant fishing legacy.
The Geo Spa. Strengthen "elemental balance" ethos with Ayurvedic therapies and rituals.
Visit Truly Asia Malaysia 2020 Package
Discover the multi-ethnic delights of Kuala Lumpur and the natural splendour of Langkawi with special Four Seasons packages, available throughout 2020.
Kuala Lumpur: Enjoy a lavish daily breakfast along with 15 percent off on Room Rate, dining and spa treatments.
Langkawi: Enjoy a fabulous daily breakfast along with 25 percent savings on the Bed & Breakfast Rate. Guests who stay two or more nights also receive complimentary airport transfers.
Travellers are invited to experience these incredible Malaysian destinations in unforgettable Four Seasons style. Book a stay in Kuala Lumpur and Langkawi now.