UNICEF: Ending child marriage in West and Central Africa could take 100 years
Unless progress is accelerated, ending child marriage in West and Central Africa will take more than 100 years, with far-reaching, life-altering consequences for millions of child brides and crippling impact on the region's prosperity, the United Nations children's agency has said.
A new report released Monday from the UN Children's Fund (UNICEF), Achieving a future without child marriage: Focus on West and Central Africa, reveals that, due to rapid population growth and high prevalence of child marriage, even if the current decline rate was doubled, it would not suffice to reduce the annual number of girls married.
"We cannot continue to let so many of our girls miss out on their health, education, and childhood," said Fatoumata Ndiaye, UNICEF's Deputy Executive Director, in a press release, adding that "at current rates, our report shows, it will take over 100 years to eliminate child marriage in the region – how is this acceptable?"
The new projections, released during a UN-backed high-level meeting on ending child marriage in Dakar this week, aim to bring the spotlight on the region of the world where girls face the highest risk of marrying in childhood.
While the prevalence of child marriage in West and Central Africa has declined over the past two decades, progress has been uneven, and still four in 10 women are married before the age of 18 and, of these, one in three before the age of 15.
West and Central Africa includes six of the 10 countries with the highest prevalence of child marriage in the world: Niger; the Central African Republic; Chad; Mali; Burkina Faso and Guinea.
The report also highlights that progress is possible when the right mix of strategies is in place, such as empowering girls, mobilizing families and communities to change attitudes and behaviours, providing adequate services to girls at risk and to married girls and putting in place consistent laws and policies to protect and promote the rights of girls.
In five countries in the region – Gambia, Guinea Bissau, Togo, Ghana and Rwanda, declines ranged from 40 to 60 per cent over the past 25 years.
The longer a girl stays in school, the less likely she is to be married before the age of 18 and have children during her teenage years.
"Getting girls to schools should be our top priority," said Ms. Ndiaye. "Not only because it equips girls for life, but it also helps to lift their families, their communities, their countries out of poverty."
First polio outbreak in 30 years declared in Mozambique
Health authorities in Mozambique declared an outbreak of wild poliovirus on Wednesday after confirming that a child in the country's north-eastern Tete province, had contracted the disease.
This marks the second imported case of wild poliovirus in southern Africa this year, following an outbreak in Malawi in mid-February, said the World Health Organization's (WHO) Regional Office for Africa, in press release.
The lone case so far, is the country's first since 1992. The infected child began experiencing onset of paralysis in late March. Genomic sequencing analysis indicates that the newly confirmed case is linked to a strain that had been circulating in Pakistan in 2019, similar to the case reported in Malawi earlier this year, WHO noted.
Polio is transmitted mainly via contaminated water and food, or through contact form an infected person. The virus can cause paralysis, which is sometimes fatal.
'Polio free'?
The case in Mozambique and the earlier one in Malawi do not affect Africa's wild poliovirus-free certification, because the virus strain is not indigenous, WHO stressed.
Africa was declared free of indigenous wild polio in August 2020 after eliminating all forms of wild polio from the region.
"The detection of another case of wild polio virus in Africa is greatly concerning, even if it's unsurprising, given the recent outbreak in Malawi. However, it shows how dangerous this virus is and how quickly it can spread," said Dr Matshidiso Moeti, World Health Organization Regional Director for Africa.
UN support
"We are supporting southern African governments to step up the polio fight including carrying out large-scale, effective vaccination campaigns to halt the virus and protect children from its damaging impact."
An investigation is underway in Mozambique to determine the extent of the risk posed by the new wild poliovirus case and the targeted responses needed. Preliminary analysis of samples collected from three contacts of the newly-detected case, were all negative for wild poliovirus type 1, said WHO.
Mozambique recently carried out two mass vaccination campaigns – in response to the Malawi outbreak – in which 4.2 million children were vaccinated against the disease.
Efforts are currently underway to help strengthen disease surveillance in Malawi, Mozambique, Tanzania, Zambia and Zimbabwe. All those countries will continue with mass vaccinations, with plans to reach 23 million children aged five, and below, with the polio vaccine in the weeks ahead, WHO assured.
Virus pockets
Wild poliovirus is endemic only in Afghanistan and Pakistan. Polio is highly infectious, and largely affects children younger than five years. There is no cure for polio, and it can only be prevented by immunization.
Children across the world remain at risk of wild polio type 1 as long as the virus is not eradicated in the final remaining areas where it still circulates.
Nations must 'act together, urgently and with solidarity' to end crisis of food insecurity
Hunger levels around the world are at "a new high", the UN chief said on Wednesday, in a call to action to fight the current surge in global food insecurity.
During a ministerial meeting on global hunger taking pace at UN Headquarters in New York, Secretary-General António Guterres said the number of severely food insecure people had doubled in just two years – from 135 million pre-pandemic to 276 million today, with more than half a million experiencing famine conditions – an increase of more than 500 per cent since 2016.
"These frightening figures are inextricably linked with conflict, as both cause, and effect," he said. "If we do not feed people, we feed conflict".
Hunger triggers
The climate emergency is another driver of global hunger he added, pointing out that 1.7 billion people have been affected by extreme weather and climate-related disasters over the past decade.
Moreover, the COVID-induced economic shock has compounded food insecurity by reducing incomes and disrupting supply chains, leading to an uneven economic recovery. Access to financial markets has been restricted, with some developing States now on the brink of debt default.
"Now the war in Ukraine is amplifying and accelerating all these factors: climate change, COVID-19, and inequality," Mr. Guterres said.
Ukraine war's repercussions
Between them, Ukraine and Russia produce almost a third of the world's wheat and barley and half of its sunflower oil. Russia and Belarus are the world's number two and three producers of potash, a key ingredient of fertilizer.
The war threatens to tip "tens of millions of people over the edge into food insecurity, followed by malnutrition, mass hunger and famine, in a crisis that could last for years," warned the UN chief.
"In the past year, global food prices have risen by nearly one-third, fertilizer by more than half, and oil prices by almost two-thirds".
Devastating societies
Meanwhile, most developing countries lack the fiscal space to cushion the blow of these huge increases with many unable to borrow because markets are closed to them.
"If high fertilizer prices continue, today's crisis in grain and cooking oil could affect many other foods including rice, impacting billions of people in Asia and the Americas," he detailed.
Additionally, children are threatened by a lifetime of stunting; millions of women and children will become malnourished; girls will be pulled from school and forced to work or get married; and families will embark on dangerous journeys across continents, just to survive.
"High rates of hunger have a devastating impact on individuals, families, and societies," spelled out the UN chief.
'Five urgent steps'
However, if we act together, there is enough food for everyone, he said adding that "ending hunger is within our reach".
The Secretary-General then outlined five urgent steps to solve the short-term crisis and prevent long-term damage, beginning with reducing market pressure by increasing food supplies – with no restrictions on exports and surpluses available to those most in need.
"But let's be clear: there is no effective solution to the food crisis without reintegrating Ukraine's food production, as well as the food and fertilizer produced by Russia and Belarus, into world markets, despite the war".
Secondly, social protection systems must cover all in need with food, cash; and water, sanitation, nutrition, and livelihood support must be provided.
Fourth, governments must bolster agricultural production and invest in resilient food systems that protect smallholder food producers.
And finally, humanitarian operations must be fully funded to prevent famine and reduce hunger.
Act in solidarity
In closing, the UN chief said that the Global Crisis Response Group on food, energy and finance is tracking the impact of the crisis on vulnerable people, identifying and pushing for solutions.
"The food crisis has no respect for borders, and no country can overcome it alone," he said.
"Our only chance of lifting millions of people out of hunger is to act together, urgently and with solidarity".
'Goodwill' needed
US Secretary of State Antony Blinken chaired the meeting in which foreign ministers from approximately 30 regionally diverse countries discussed steps to address global food security, nutrition, and resilience.
Describing the current situation as the "greatest global food insecurity crisis of our time," Mr. Blinken attributed the emergency to conflict, drought and natural disasters – made worse by Russia's war on Ukraine.
Although hopeful, he said that "there is still a way to go" and that "the complex security, economic and financial implications require goodwill on all sides".
To address the global crisis, US Secretary announced $215 million in humanitarian aid.
Urgent to open ports
World Food Programme (WFP) chief David Beasley drew attention to a world "too fragile" from years of conflict, pandemic and climate threats.
He also noted that current funding deficits could impede food access by as many as four million people.
Additionally, the top WFP official pointed out that a "failure to open the ports" in and beyond Ukraine will force people to the brink of starvation.
Although the "silos are full," blockades and other impediments are rendering them inaccessible, Mr. Beasley said, urging governments to "step up" now".
Americas: Rising COVID-19 caseload should be a 'wake-up call'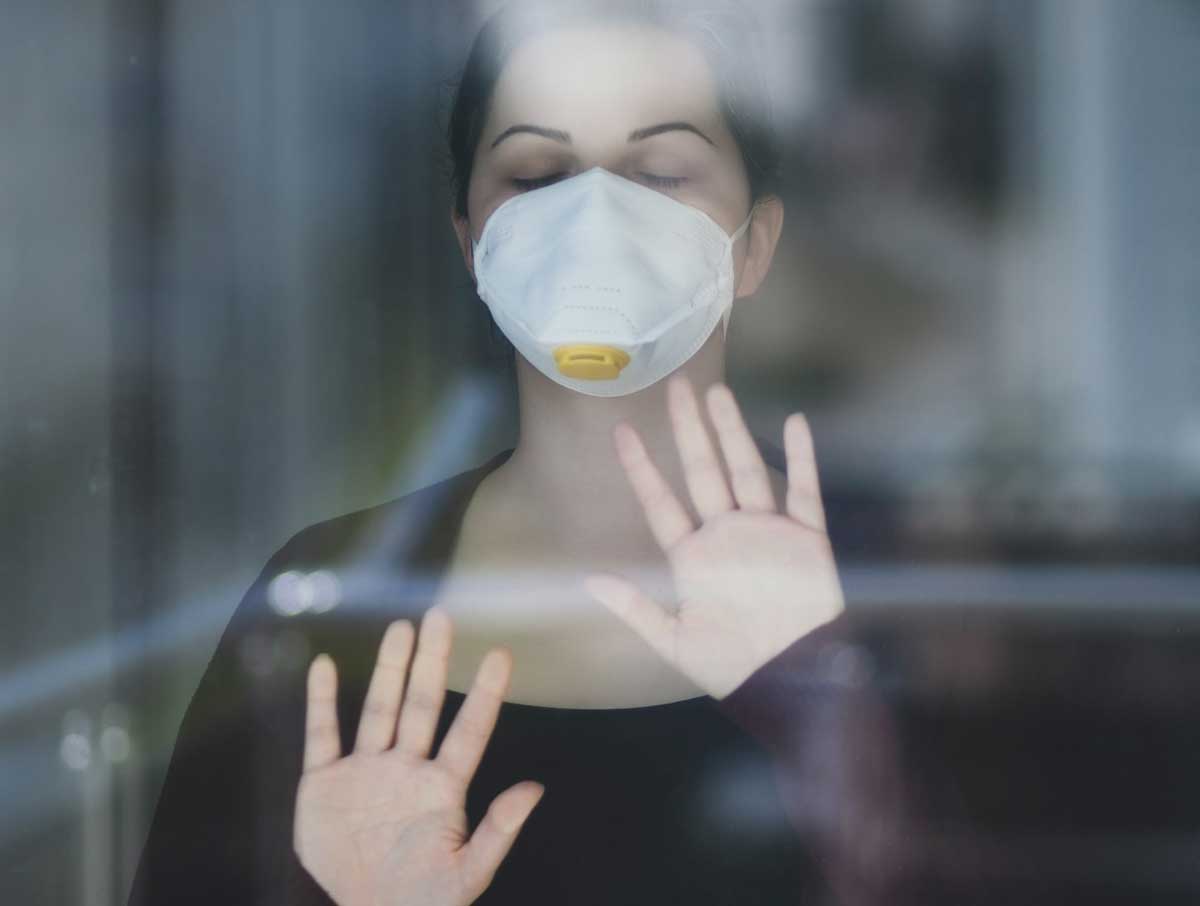 COVID-19 rates are on the rise in the Americas, where new infections and fatalities have been steadily increasing over the past four weeks, the regional office of the World Health Organization (WHO) said on Wednesday.
More than 918,000 cases were recorded last week, a 27.2 per cent increase over the previous week, and over 3,500 deaths, latest information from the Pan American Health Organization (PAHO) has revealed.
Eighteen nations saw spikes in hospitalizations, while admissions to intensive care rose in 13 countries and territories.
"The rise in cases should serve as a wake-up call. When people get sick, hospitals get overwhelmed, health systems are challenged, and the number of deaths rise," said Dr. Carissa Etienne, the PAHO Director, speaking during her weekly media briefing.
Regional round-up
North America accounted for more than half of all infections in the region. Cases there have been climbing for the past seven weeks, driven by new infections in the United States, which recorded more than 605,000 new cases, a 33 per cent increase.
The largest rise in cases occurred in Central America, where infections soared by 80 per cent, while in South America, Brazil recorded more than 120,000 cases – a nine per cent increase.
Meanwhile, Argentina saw almost 34,000 cases, which is a staggering 92 per cent rise over the previous week. Other countries in the subregion also experienced surges, while Venezuela, Paraguay and Brazil recorded an increase in deaths.
Cases in the Caribbean have been increasing for five consecutive weeks. Infections rose 9.3 per cent, and deaths 49 per cent, when compared with the previous week. Fourteen countries and territories also reported increases in hospitalizations.
Dr. Etienne urged governments to take stock and act on these numbers. "The truth is this virus is not going away anytime soon," she said.
Following a period of lower coronavirus transmission, many national and local authorities are abandoning mask mandates and physical distancing requirements, and have reopened borders. However, many people in the Americas are still at risk.
Only 14 of the 51 PAHO countries and territories have reached the WHO target of vaccinating 70 per cent of their populations. Discrepancies still exist in coverage for at-risk and vulnerable groups, such as the elderly, people with pre-existing conditions, and indigenous and afro-descendant communities
Dr. Etienne underlined that wearing masks and practicing physical distancing are still valid measures to lower virus transmission.
"Governments should continue to monitor the COVID-19 trends closely, adapt their guidance to protect the most vulnerable, and always be ready to scale up these social measures whenever there is an increase in cases or deaths," she said.
The public can also play a part by embracing vaccines, masks and other protective measures, she added.
Learning from the pandemic
Dr. Etienne has recommended that countries should not forget lessons learned over the past two years of living with the new disease.
They must keep focus on the virus, amid a steady decline in testing. Even in places where self-tests are available, results are not always reported to health authorities.
"Testing and surveillance are our eyes and ears for this pandemic and can help governments make informed decisions," the PAHO chief said, underscoring the importance of maintaining and strengthening related infrastructure.
At the same time, governments must also keep investing in their health systems to react quickly to any new developments, and to address health needs beyond COVID-19.
Dr. Etienne recalled that when COVID-19 vaccines were first rolled out over a year ago, the concern was over equity and ensuring enough doses to cover the most vulnerable people.
"Supply was the most significant barrier throughout 2021. That is no longer the case," she said. "We have sufficient doses to cover those most at risk, and we have an obligation to do so."