Ukraine should boost anti-corruption reforms to meet the demands of citizens
Ukraine has achieved remarkable progress on anti-corruption reforms since the 2014 Revolution of Dignity. Despite these major achievements, there is a serious risk of backsliding on reforms, according to a new OECD report.
Over the past three years, Ukraine has adopted progressive anti-corruption legislation, created main anti-corruption institutions such as the National Anti-Corruption Bureau (NABU), Specialised Anti-Corruption Prosecution Office (SAPO), National Agency for Corruption Prevention (NACP) and Asset Recovery and Management Agency (ARMA), and advanced the civil service reform. It has opened up many data registers such as the electronic declarations of public officials and registers of beneficiary owners and introduced the effective electronic system ProZorro to prevent corruption in public procurement. Furthermore, the recently created Business Ombudsman Council (BOC) provides companies effective protection from abuses by corrupt public officials. Civil society and the international community also play a very active role in safeguarding the reforms.
However, the level of corruption remains high and trust in the government is corroded by regular allegations of corruption. The anti-corruption institutions, such as NABU and SAPO, are under constant counter-attack from corrupt politicians who aim to undermine the effectiveness of their investigations. The NACP, the body that isresponsible for electronic declarations, national anti-corruption policy, party financing and other fundamental issues, remains weak and ineffective. Recent actions by the government to discourage anti-corruption activism by civil society are also alarming.
Recognising these challenges, the report recommends that Ukraine:
Safeguard independence and effectiveness of the NABU and SAPO;
Ensure effective and independent operation of the NACP;
Ensure effective verification of electronic asset declarations and exclude non-public sector employees, such as NGOs, from the disclosure requirements;
Develop and implement integrity rules for MPs;
Boost implementation of the civil service reform;
Strengthen independence and integrity of the prosecutors and judges;
Establish anti-corruption courts as a part of the overall judiciary reform;
Ensure results in terms of stolen asset recovery;
Strengthen the legal basis for the functioning of the Business Ombudsman Council.
The report was due to include an in-depth analysis of the sector of State Owned Enterprises (SOEs) and to recommend measures to improve their integrity and compliance. This analysis has not been completed yet, mostly due to insufficient information that was provided by Ukraine to the evaluation team, but it is expected by July 2018.
The full report and recommendations on Ukraine is available here.
The report is published under the Istanbul Anti-Corruption Action Plan, initiative launched in 2003 under the Anti-Corruption Network for Eastern Europe and Central Asia (ACN), which is a part of the OECD Working Group on Bribery outreach work.
Health experts arrive in Wuhan to investigate COVID-19 origins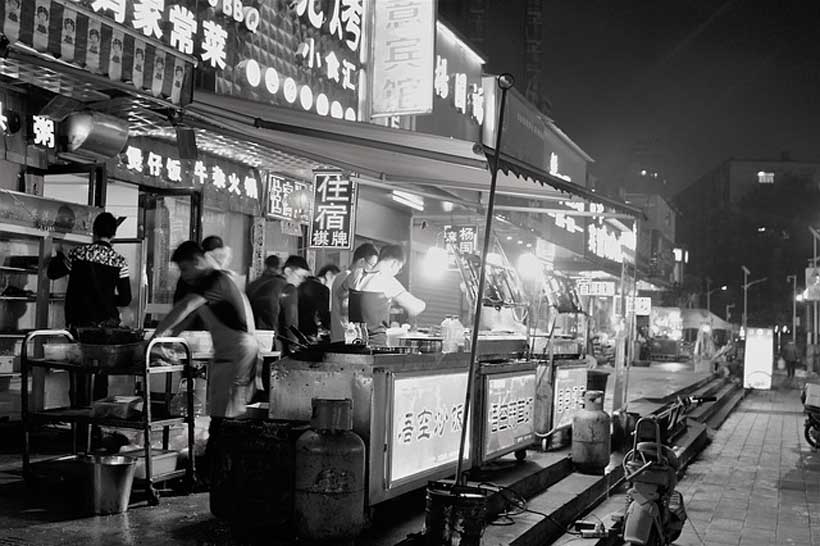 Members of an international team studying the origins of the virus that causes COVID-19 arrived in Wuhan, China, on Thursday, the head of the World Health Organization (WHO) announced during an expert meeting on the disease.
Tedros Adhanom Ghebreyesus, the WHO Director-General, was addressing the latest session of the Emergency Committee on COVID-19 established under the International Health Regulations (IHR), a treaty that guides global response to public health risks.
The new coronavirus that sparked the pandemic first emerged in Wuhan in December 2019. Tedros reported that most of the 15 members of the delayed mission are now in the city, although two people are still in Singapore awaiting COVID-19 test results.
"All members of the team had multiple negative PCR and antibody tests in their homes countries prior to traveling", he said.
"The team members who have arrived in Wuhan will be in quarantine for the next two weeks, and will begin working remotely with counterparts in China. They will then continue their work on the ground for a further two weeks."
Focus now on vaccine equity, travel prospects
Thursday marked the sixth meeting of the IHR Emergency Committee on COVID-19.
Members first convened a year ago, when there were less than 560 cases of the new disease. Today, more than 90 million cases have been reported globally, and the death toll has almost reached two million.
Tedros said although the rollout of COVID-19 vaccines represents "hope of light at the end of the tunnel", focus is now on ensuring all countries can access them on an equitable basis.
He also highlighted two urgent issues for the committee's attention: the recent emergence of multiple new variants of the virus, and the potential use of vaccination and testing certificates for international travel.
"One theme ties both issues together: solidarity", said Tedros. "We cannot afford to prioritize or punish certain groups or countries. We are all in this together, and we must all come out of it together."
Challenges in Africa
Meanwhile, the UN agency has warned of the need to avert a "runaway surge" of infections in Africa, as cases there top three million and new variants of the virus emerge on the continent.
COVID-19 cases have risen steadily since mid-September, with a steeper rise from late November, and could increase in the wake of the Christmas and New Year holidays due to travel and festive gatherings.
Dr. Matshidiso Moeti, WHO Regional Director for Africa, said although virus mutations are not surprising, preliminary analysis reveals that a new variant circulating widely in South Africa, known as 501Y.V2, is more transmissible.
"Even if the new variant is not more virulent, a virus that can spread more easily will put further strain on hospitals and health workers who are in many cases already overstretched", she said.
"This is a stark reminder that the virus is relentless, that it still presents a manifest threat, and that our war is far from won."
WHO is supporting African countries with reinforcing genome sequencing efforts, key to finding and understanding new COVID-19 variants.
So far, 501Y.V2 has been identified in Botswana, the Gambia and Zambia, while Nigeria is further investigating another variant found in samples collected in August and November. The virus variant circulating in the United Kingdom has not been reported on the continent.
World Bank Group and CES Announce Global Tech Challenge Winners
World Bank Group and CES announced the winners of the Global Tech Challenge at CES®2021.
The result of a partnership between the Consumer Technology Association (CTA) and the World Bank Group, the Global Tech Challenge was launched at CES 2020 to reward scalable and innovative technological solutions in three main areas: digital health in East Africa, resilience in India and gender equality around the world. Technology solutions that helped communities respond to the COVID-19 pandemic were also prioritized.
Selected among over 1,000 applications, three winners were selected for gender equality, 10 for resilience and 17 for digital health. More details about the selected innovations can be accessed here for health, resilience and gender equality.
Global Tech Challenge winners will have the opportunity to access financial and/or technical assistance to pilot and scale their solutions on the ground with private sector companies, governments and within development projects financed by the World Bank Group, one of the largest sources of funding and knowledge for developing countries.
"From closing the digital divide to building resilience in the face of natural disasters or pandemics, innovation can solve some of the most pressing development challenges. The World Bank Group is pleased to support impactful programs focused on bringing equal access to connectivity to women in developing countries and to recognize cutting-edge solutions such as AI-enabled robots to rebuild homes in post-disaster areas. Now is the time to scale up solutions that have proven effective, so that no one is left behind in the new digital era," said Makhtar Diop, the World Bank's Vice President for Infrastructure.
"Disruptive technologies are a fundamental driver of economic growth and job creation—and key to solving development challenges around the world. At IFC, we are proud to support the private sector in bringing these technologies to emerging markets, with innovations that range from portable ultrasound devices that can detect COVID-19 to medical tools that provide real-time cardiac diagnoses even in remote areas," said Stephanie von Friedeburg, Interim Managing Director and Executive Vice President, and Chief Operating Officer at IFC.
"We are thrilled to be continuing our work with the World Bank so the world's best and brightest innovators at CES can collaborate with the World Bank Group to enter new markets, provide solutions and aid in development," said Karen Chupka, EVP, CES, Consumer Technology Association (CTA).
Owned and produced by CTA, CES 2021 will be an all-digital experience connecting exhibitors, customers, thought leaders and media from around the world. CES 2021 will allow participants to hear from technology innovators, see cutting-edge technologies and the latest product launches, and engage with global brands and startups from around the world. For over 50 years, CES has been the global stage for innovation, and CES 2021 will provide an engaging platform for companies large and small to launch products, build brands and form partnerships.
2020, one of three warmest years on record
The COVID-19 pandemic was not the only long-term crisis the world will remember from 2020. In terms of climate change, the year was also one of the three warmest on record, and rivalled 2016 for the top spot, the UN weather agency said on Wednesday.
"The confirmation by the World Meteorological Organization (WMO) that 2020 was one of the warmest years on record is yet another stark reminder of the relentless pace of climate change, which is destroying lives and livelihoods across our planet", said Secretary-General António Guterres.
He pointed out that at 1.2 degrees of warming above pre-industrial levels, the world is already witnessing unprecedented weather extremes in every region and on every continent.
"We are headed for a catastrophic temperature rise of 3 to 5 degrees Celsius this century", he warned. "Making peace with nature is the defining task of the 21st century. It must be the top priority for everyone, everywhere." 
Powerful force
La Niña, which began in late last year, is expected to continue into the early-middle part of 2021. 
"The exceptional heat of 2020 is despite a La Niña event, which has a temporary cooling effect", said WMO Secretary-General Prof. Petteri Taalas.
La Niña and El Niño effects on average global temperatures are typically strongest in the second year of the event.
"It is remarkable that temperatures in 2020 were virtually on a par with 2016, when we saw one of the strongest El Niño warming events on record", he added. "This is a clear indication that the global signal from human-induced climate change is now as powerful as the force of nature". 
The extent to which the continued cooling effects of La Niña this year may temporarily diminish the overall long-term warming trend remains to be seen. 
Following atypical patterns
WMO pointed to sustained heat and wildfires in Siberia, diminishing Arctic sea ice and record-breaking hurricanes in the Atlantic as being among the climate events that most stood out in 2020.
The UN weather agency also reminded that temperature is just one climate change indicator. Greenhouse gas concentrations, ocean heat content, global mean sea level, sea ice extent and extreme events are also factors.
Backed by science
WMO's consolidated global temperature update incorporates information from five leading international sets of data.
It also uses datasets that combine millions of meteorological and marine observations, including from satellites, with models to produce a complete reanalysis of the atmosphere.
"The combination of observations with models makes it possible to estimate temperatures at any time and in any place across the globe, even in data-sparse areas such as the polar regions", according to WMO. 
Looking to the future
The Paris Agreement aims to limit global warming to well below 2°C, preferably to 1.5°C degrees, compared to pre-industrial levels.
However, the global average temperature in 2020 had already approached the lower limit of the temperature increase that the Agreement seeks to avert.
Moreover, there is at least a one-in-five chance that the average global temperature will temporarily exceed 1.5 °C by 2024, according to WMO's Global Annual to Decadal Climate Update, led by the United Kingdom's Met Office.
The 2021 Met Office annual global temperature forecast also suggests that next year will again be one of the earth's hottest years. 
Updating its provisional December report, WMO will issue its final publication in March, which will incorporate temperature figures, information on all leading climate indicators and selected climate impacts.